It's never too early (or too late) to jump on the skincare bandwagon. As a longtime proponent of preventative skincare, I seek out powerful active ingredients to target signs of aging before they become noticeable—and serums are the go-to in my preventative arsenal. But in a sea of beauty brands with 100s of serums, the question is: what are the best anti-aging serums for your 30s? Well, we tapped a dermatological nurse to give us a streamlined selection of serums that actually work.
Even though I've used prescription retinol and invested in preventative treatments like peels and lasers for years, I was oddly hesitant to jump on the serum bandwagon in my 20s. Somewhere along the way, I became super paranoid about layering on too many active ingredients and potentially causing my skin to break out. Not to mention I was hesitant to add yet another step to my routine.
Irrational? Maybe, but it's only now in my late 30s that I'm finally on board with serums. The trick is finding products that work not only with your skin type and concerns, but also in tandem with your other skincare products. For example, you don't want to use a vitamin C serum at night if you also use retinol as it can cause irritation. Not for everyone, but it is a common side effect.
Refining and adjusting your skincare routine is all a part of aging gracefully, along with a little trial and error to discover what works best for you. Luckily, we have the wonderful dermatological nurse and celebrity aesthetician, Natalie Aguilar to help us figure it all out. Keep reading for her insights on serums along with the best anti-aging serums for your 30s.
Featured image by Belathée Photography.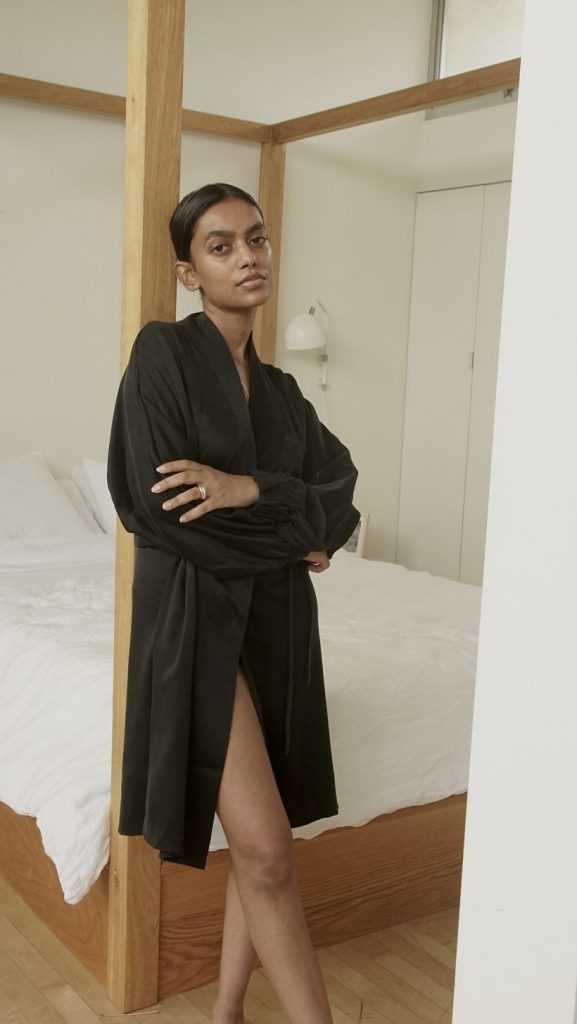 The Benefits of Anti-Aging Serums
There are numerous benefits to using an anti-aging serum. As we age, fine lines become deeper, skin becomes thinner, laxity is more prevalent, skin tone starts to become uneven, sunspots surface, and skin becomes drier (and sometimes sensitive, too). Aguilar says serums can address these concerns by not only preventing but also correcting them. 
The beauty of serums is they benefit all skin types and target specific skin concerns. Most serums can be used all over the face and neck in order to hydrate, protect, brighten, or firm. Others are used on specific areas to target specific needs like lightening a brown spot, tightening crepey areas (such as the neck), or treating active blemishes.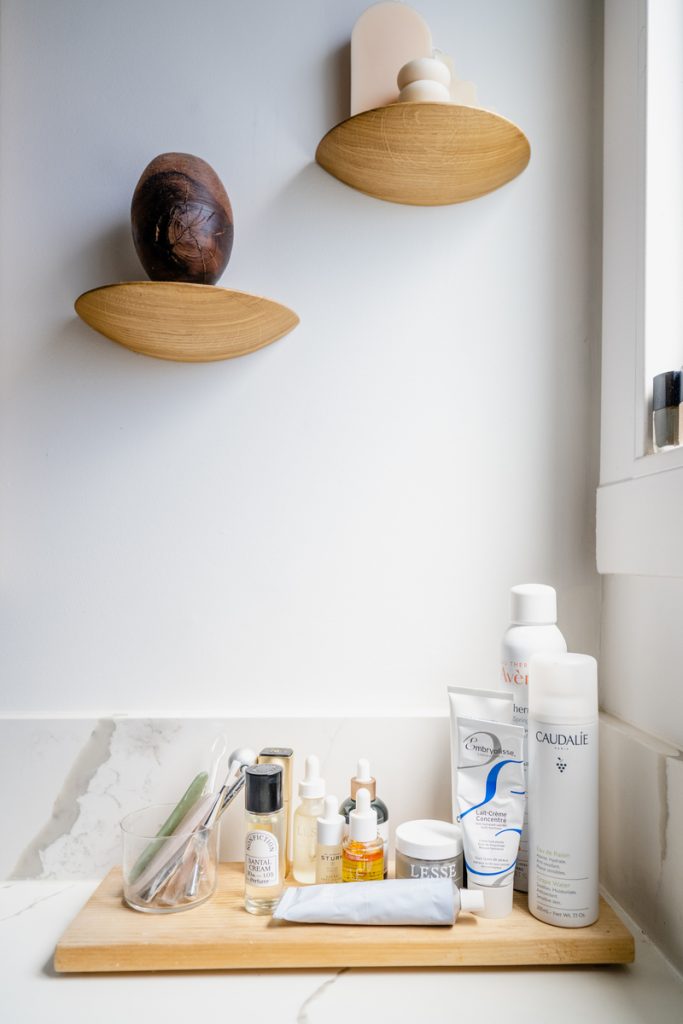 Who should use anti-aging serums?
Since skin aging typically starts at age 25, Aguilar notes that it's important to start using anti-aging serums, as well as creams, in our 30s. This is when we really begin to notice that our skin oftentimes looks tired and less radiant. This is the decade you need to get serious about using serums and moisturizers if you really want to preserve and maintain your youthful healthy skin.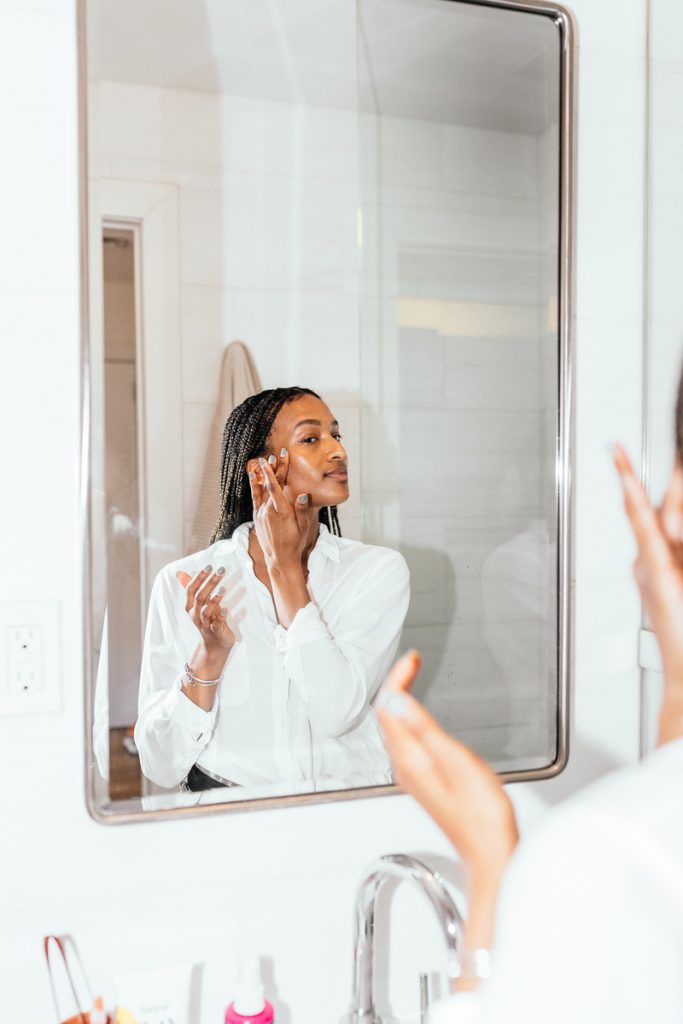 Serums vs. Creams
Serums are the one skincare product that contain the most potent active ingredients to help visibly change and enhance our skin. They also absorb quickly into the skin and can provide various benefits due to their thin consistency, allowing the ingredients to penetrate deeper.
Creams and lotions are designed to hydrate and prevent dehydration by creating a protective barrier. Creams occlude and lock in moisture. Lotions are also intended to hydrate the skin but have a slightly thinner consistency than creams. For clients who prefer a more lightweight feel on their skin as well as clients prone to acne or oiliness, Aguilar recommends using a lotion as opposed to a cream.
Ingredients to Look For in Anti-Aging Serums
vitamin C
amino acids
vitamin B
retinoids
cell-communicating peptides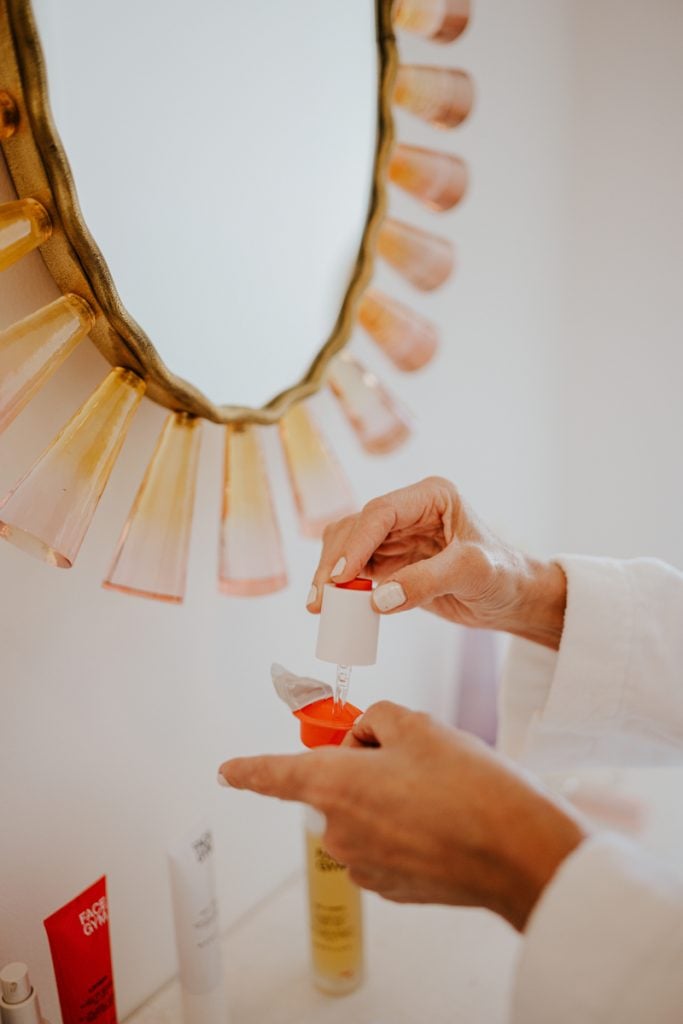 The Best Anti-Aging Serums for Your 30s
This post was originally published on September 17, 2021, and has since been updated.