When winter starts transforming your skin into a dull, dry shell of itself, you would think that a little extra moisturizer would do the trick. An extra dollop can feel good in the moment, but for me, it's a quick fix that doesn't last. After a few hours, that dry, itchy feeling creeps back, and since I can't glue my face to a humidifier all day long, I decided to figure out what my moisturizer was missing. It turns out, there is one key element that all the best winter moisturizers for dry skin have in common: a cream base.
Lotions are lovely, especially when it comes time to lighten things up for warmer months, but creams and balms are going to be much richer. Their formulations are also more likely to have winter skincare heroes like soothing ceramides, hyaluronic acid, squalane, or niacinamide, all of which help lock in moisture and protect the skin.
And since I know I'm not alone with my winter skincare woes, I collected recommendations from my fellow Camillle Styles editors. The following moisturizers nourished, brightened, and plumped our skin back to dewy life.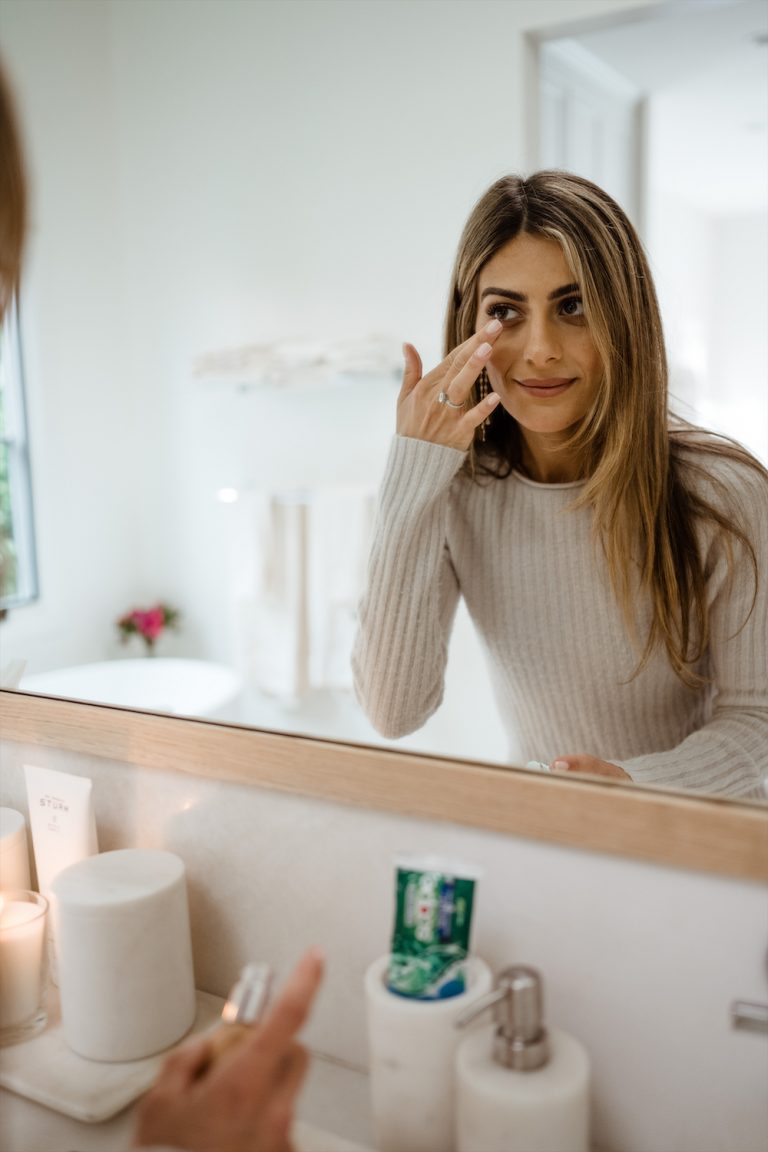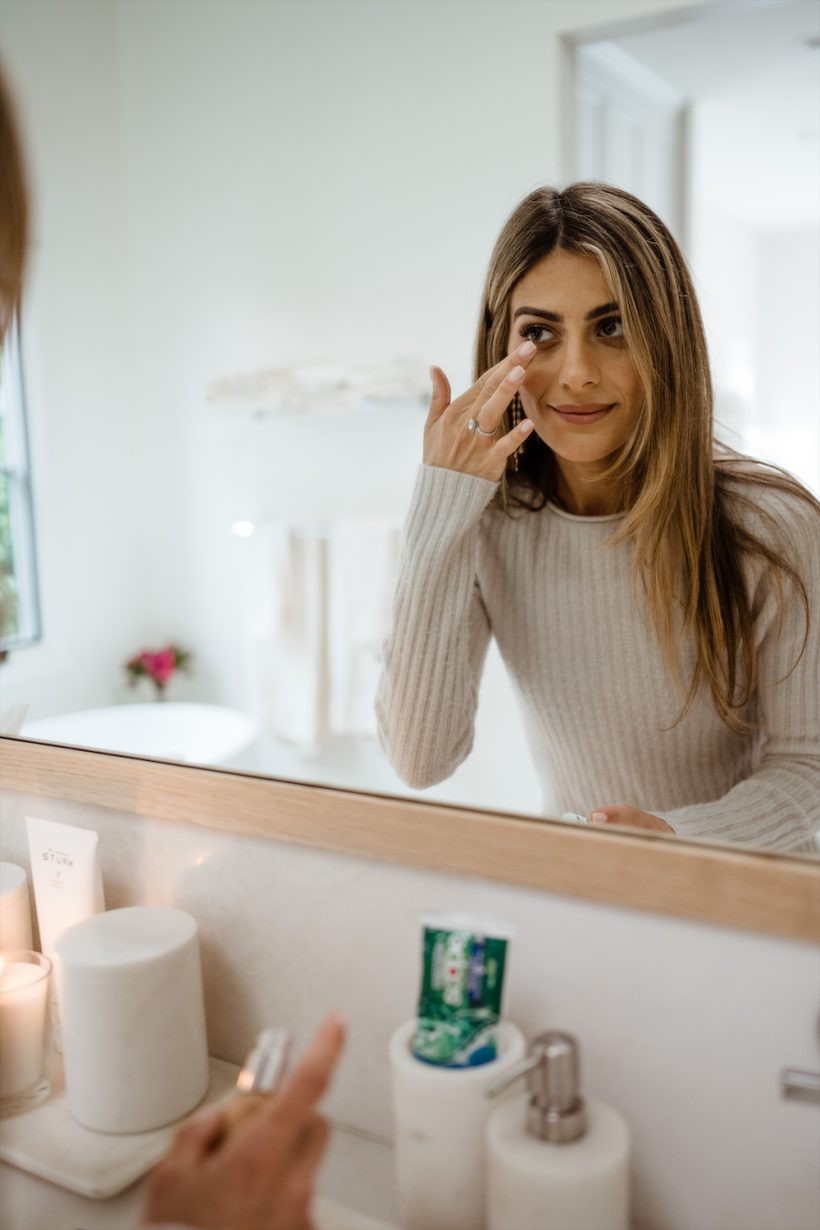 WHY I LOVE IT: When it comes to facial moisturizers, I want hydration without the heavy coverage (doesn't everyone?). This cream goes on light while still keeping my skin feeling and looking noticeably moisturized. I also consciously seek out products with squalane in an effort to keep my skin as soft and smooth as possible. I'm visiting family in New England right now, and this moisturizer is literally my cold weather, winter skin-saver. — Isabelle Eyman, Contributing Editor
WHY I LOVE IT: I tried this out for a partnership with Olay, and I've been hooked ever since. It feels incredibly rich (hence the name), but somehow never gets greasy and wears totally smooth under makeup. Packed with Vitamin B3+ Peptides, it provides instant comfort to parched skin. — Camille Styles, Editor-in-Chief
WHY I LOVE IT: When I want to step it up, I reach for this nutrient-rich moisturizer. We're talking vitamin C, hyaluronic acid, Superoxide Dismutase (safely absorbs harmful free radicals), Copper Tripeptide Growth Factor, and glycerin (repairs dry/damaged skin). I love the formula, the texture, and the smell—everything about this feels incredibly luxurious and exactly how a true moisturizer should feel and act. I promise you won't be disappointed with this one. — Sacha Strebe, Deputy Editor
WHY I LOVE IT: This stuff is magic and my best friend during cold winter months. I have naturally dry skin, so I'm always looking for a rich moisturizer that I can slather on at night and wake up the next morning with smooth, non-flaky skin. This moisturizer goes on velvety smooth and is more hydrating than any other I've tried. When I'm in the mountains, I'll often put some on before going outside during the day to protect my sensitive skin from cold air and windburn. — Michelle Nash Senior Producer
WHY I LOVE IT: This gorgeous cream is so rich that I can really only use it in the winter months. Augustinus Bader means business when it comes to moisturizing, but this cream also comes packed with hyaluronic acid and the brand's patented TFC8 which stimulates cellular renewal. It's a splurge, but it lasts forever and looks beautiful on your vanity. — Caitlin Clark, Contributing Editor
WHY I LOVE IT: I spend a ton of time in the mountains in dry climates—windburncombined with my already dry skin is killer! My whole face peels for a week after a day on the slopes until I discovered this awesome balm. It's thick and protective without being greasy and because of the vitamin C, it's super healing if the damage is already done. I love it, and I honestly need it to make it through a New Mexican winter. — Lauren Zielinski Contributing Editor / Women's health
WHY I LOVE IT: If you really want to step up your dry skin game in the winter months then I highly recommend sealing in your hydrating serums and moisturizers with an oil. This one from Furtuna is perfect for that. It's essentially a reparative moisturizing treatment that envelops dry, sensitive skin in a soothing protective layer. Yes, it's basically a hydrating hug for your dermis. It can also be used to relieve chapped lips, cracked elbows, razor burn, or any dry area. It's awesome and the color looks cool in your medicine cabinet too. — Sacha Strebe, Deputy Editor
WHY I LOVE IT: This whipped body butter is a literal game-changer. Living in Colorado, our winters are so, so dry and this is the only product that deeply nourishes my entire body. I can't live without it. The texture is rich yet light (it's whipped!) and a little bit goes a long way. — Edie Horstman, Wellness Contributor
WHY I LOVE IT: In addition to dry skin in the winter, I also suffer from the occasional perioral dermatitis flair-up. The only thing that immediately gets my face out of the (literal) red is this luxurious, serum-in-moisturizer cream. It's so beautiful and rich—I'm honestly always shocked it's under $100. It immediately quenches my skin and my face feels silky for hours. — Caitlin Clark, Contributing Editor
WHY I LOVE IT: Not only is this super hydrating, but I love that it simultaneously combats fine lines and loss of facial fullness with antioxidants that fight free radical damage. Just a few weeks of use results in visibly improved elasticity and moisture levels. — Camille Styles, Editor-in-Chief