There are a few surefire signs that winter has arrived: that moment you finally turn on the heat in your home or reach for a blanket to keep you warm on the sofa, and your coffee order turns into a foam, festive latté situation. One beacon that's never failed to signal the start of the season? That's right, dry skin. And not just dehydrated (that's actually a completely different thing), but a flaky dryness that zaps my skin of any glow. It's a sign of the season, but it also serves as a not-so-subtle reminder that it's time to transition to a winter skincare routine.
The main objective of any cold-weather skincare regimen is moisture, moisture, and then more moisture for good measure. But there's an art to how you layer in those hydrating ingredients. So, I tapped a professional, Dr. Lara Devgan, a board-certified plastic surgeon and founder of Dr. Lara Devgan Scientific Beauty, to explain what ingredients to look for (and avoid) as well as a step-by-step routine to help fine-tune your winter skincare lineup.
When to Transition to a Winter Skincare Routine
Your skin will likely let you know when it needs something different, but a good rule of thumb is to clock the moment you catch a chill. "As soon as you feel the dryness in the air, start adding more hydrating products to your routine," Dr. Devgan says. Cold air carries less moisture than humid, warmer temperatures, so skin requires a bit more manual moisturizing to keep things balanced.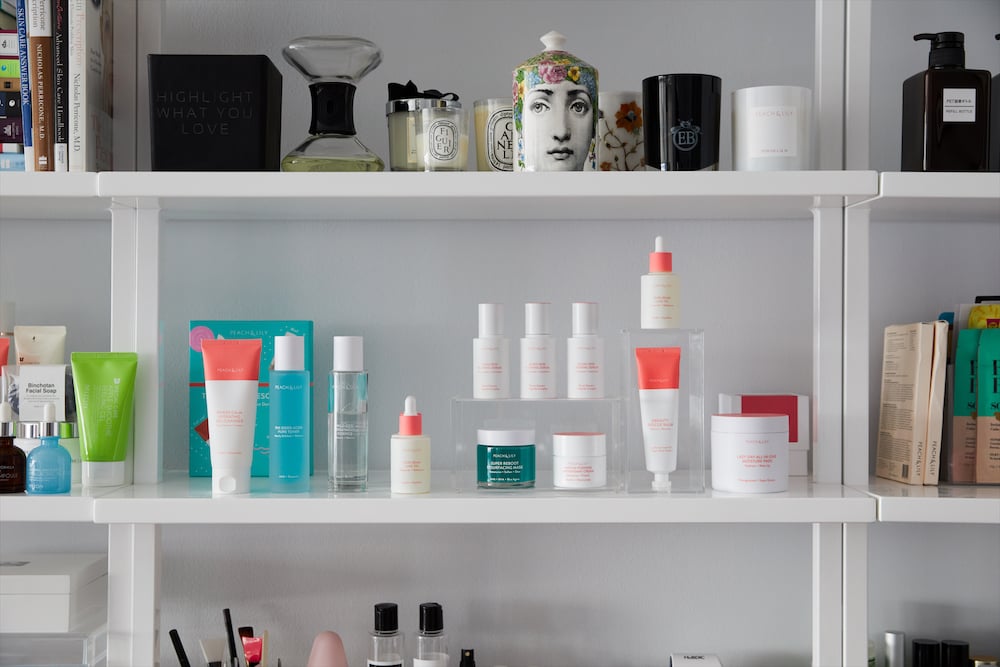 Key Ingredients for a Winter Skincare Routine
While summer is all about lightening things up, cooler temperatures require a few more hydrating ingredients to lock in moisture and protect the skin.
Hyaluronic Acid. "This is great for instant and prolonged hydration," Dr. Devgan adds. "It gives the skin an extra boost of collagen while locking in moisture."
Niacinamide. One of the two major forms of vitamin B3, the hero ingredient calms inflammation, supports collagen production, and helps create a healthy skin barrier to keep your complexion glowy even in harsh temperatures.
Ceramides. Ceramides are lipids help make up our natural skin barrier. Replenishing the ingredient topically with a moisturizer can make all the difference for those dealing with dry skin, eczema, or psoriasis.
Lean on cream. Consider swapping your lightweight go-to for a balmy or creamy cleanser. Your moisturizer could use a rich cream upgrade too.
On the other hand, consider cutting down on AHAs and BHAs. "They are incredible ingredients, but they tend to dry out the skin and make it more sensitive to redness," Dr. Devgan shares.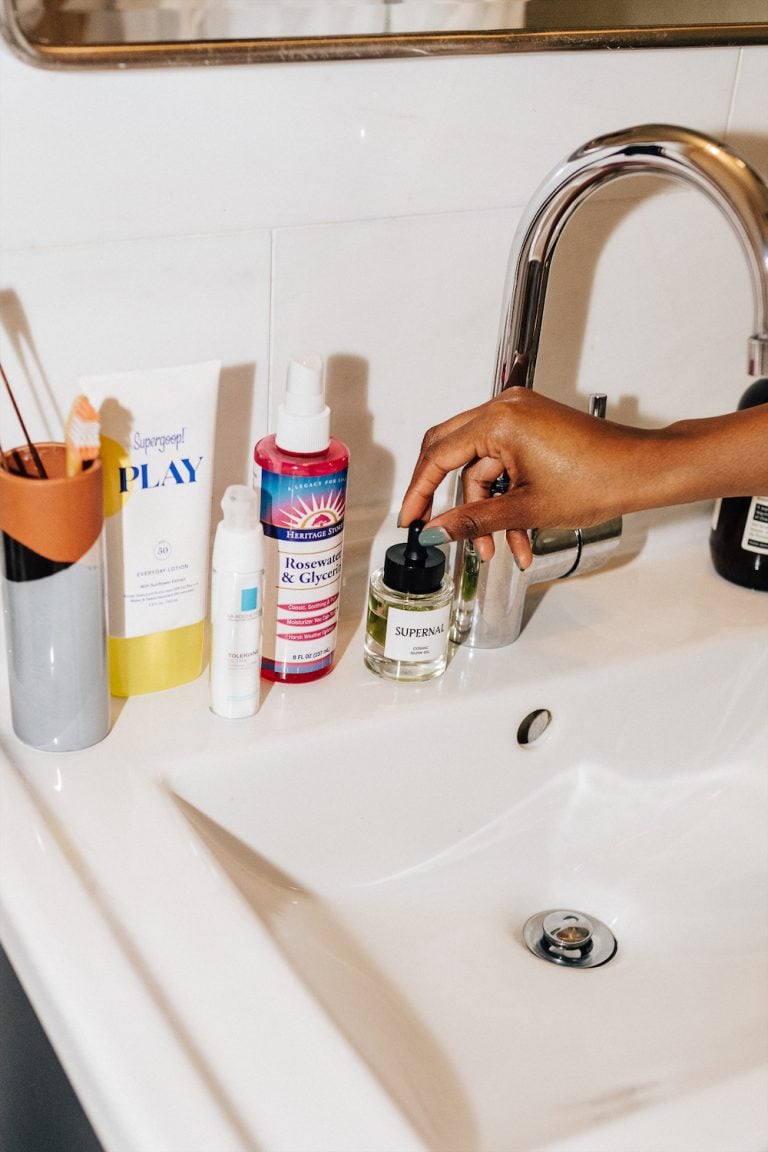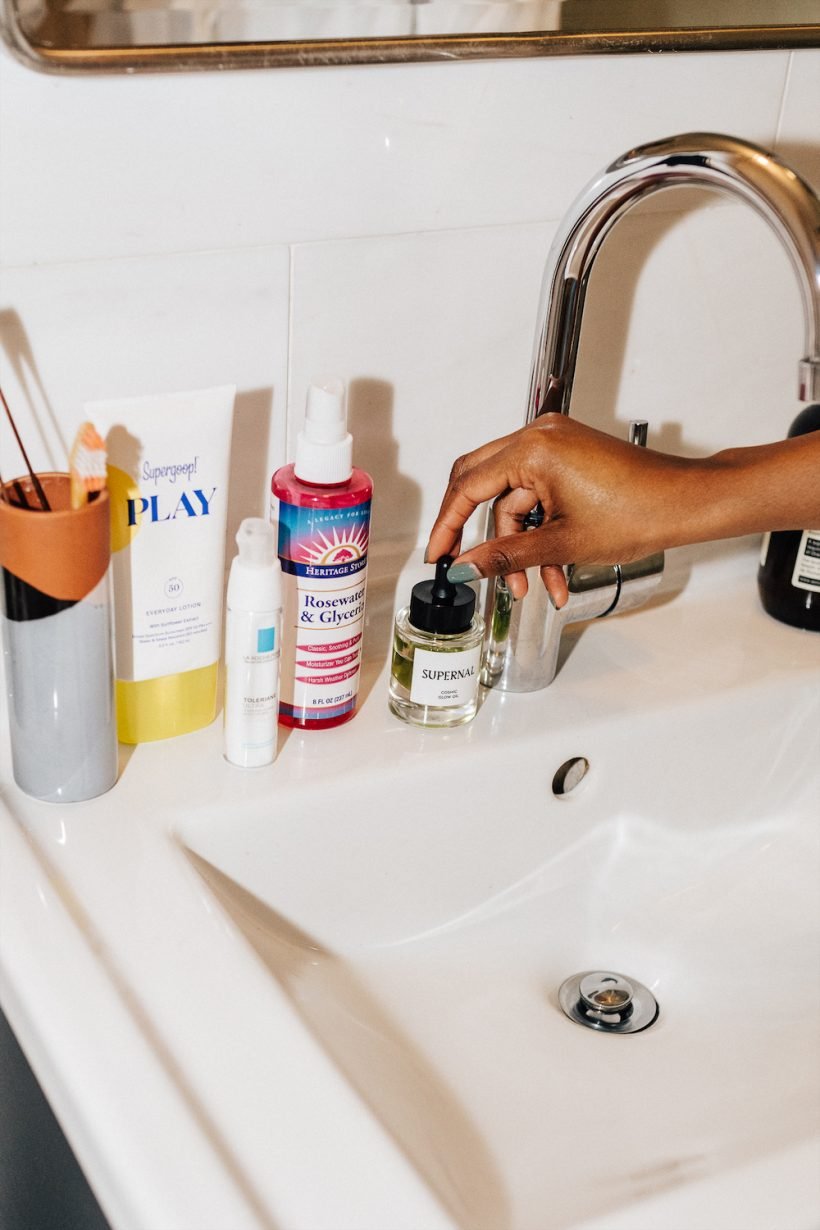 The Best Skincare Routine for Winter
To help you fine-tune your own routine, Dr. Devgan highlights a few of her best-selling products—and I share a few of my tried-and-true beauty editor favorites—to step up your own winter lineup.
Start with a cleanser that prioritizes moisture…
Next up, a hyaluronic acid serum….
Follow that with an antioxidant serum...
If you're applying your routine at night, the next step is retinol to encourage cell turnover.
A hardworking moisturizer is key…
Don't forget the neck…
Every good anti-aging, winter skincare regimen also needs to address the eyes…
Even in the winter, cap things off in the morning with a solid SPF…
Better yet, let your makeup double as sun protection...
And finally, a skincare step that works while you sleep.
And as a special winter bonus…