Oh to be alive in the skincare boom, when companies like The Ordinary have pushed for ingredient transparency and made space for affordable formulas you can trust. There are endless buzzy brands to discover, but all that unboxing, patting, slathering, and layering can drive even the most steadfast complexion to irritation. For anyone looking to get things back on track, we tapped four beauty experts—board-certified dermatologist Dr. Macrene Alexiades; celebrity aesthetician and dermatological nurse Natalie Aguilar; Dr. Heather D. Rogers, dermatologist, dermatologic surgeon, and founder and CEO of Doctor Rogers; and Monica Monahan, aesthetic nurse specialist at SkinSpirit—to cull a pro-approved skincare routine for sensitive skin.
"Sensitive skin is generally used to describe skin that reddens or irritates early," shares Dr. Alexiades. "Such skin often reacts to triggers such as weather, allergies, or skincare ingredients such as retinol or acids." Aguilar adds, "Bringing our skin back to homeostasis will improve such reactive conditions."
Ahead, discover the calming steps to take—morning and evening—to bring sensitive skin back from the brink.
Featured image of Ariel Kaye by Teal Thomsen.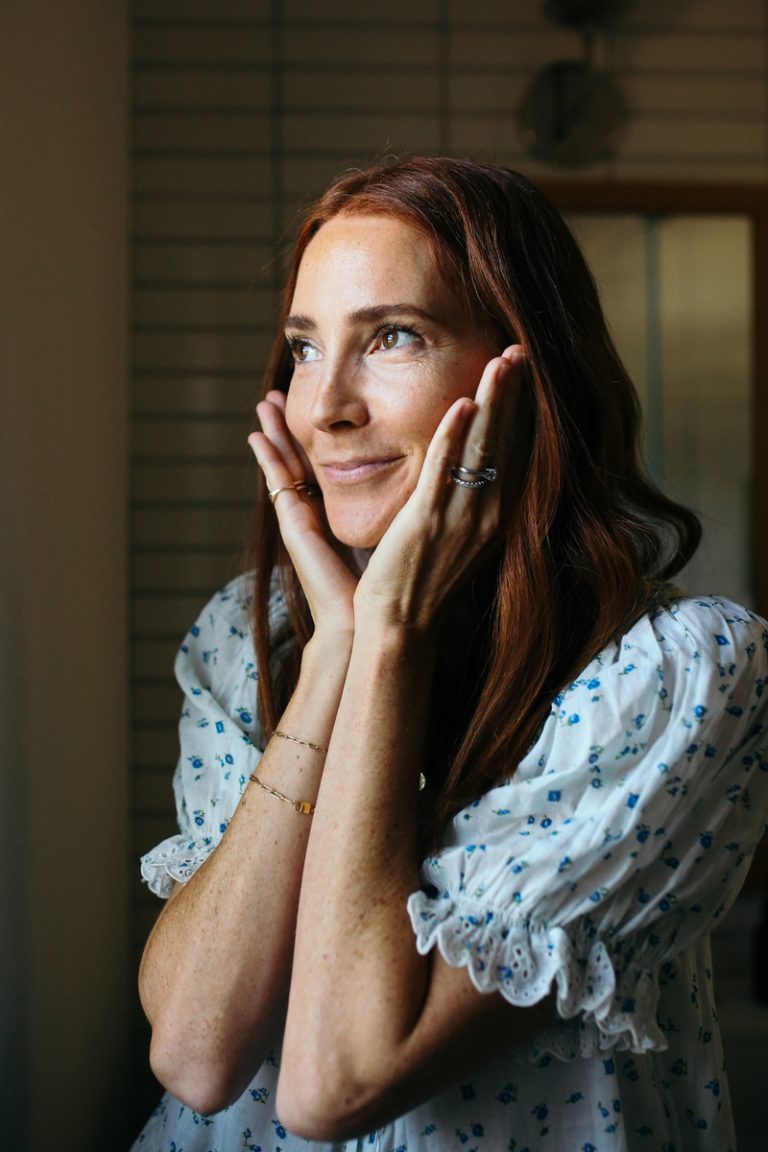 How do you know if your skin qualifies as sensitive skin?
For anyone else who's ever blanked when a dermatologist or aesthetician asks what skin type you have, you're not alone. It's confusing and often subject to change—especially considering "sensitive skin" isn't so much a skin type as it is a condition.
"Although there is no specific definition, in general, sensitive skin is just skin that is more easily irritated," explains Dr. Rogers. "Some skin can just tell if everything is not quite right, and it will let you know! A recent study found that 70% of us report having sensitive skin. Some of us—typically those with thinner, drier, more mature skin types—really do have sensitive skin. But more and more people think their skin is sensitive when it is just sick and tired of the excess we are putting on it. This is sensitized skin."
The Most Common Symptoms of Sensitive Skin
Redness
Itching
Burning
Rashes
Dry patches
Peeling
Being prone to breakouts
Typical Causes of Sensitive Skin
In addition to weather or allergies, a few common instigators of sensitive skin include eczema, rosacea, and contact dermatitis, the last of which is a term for the skin's negative reaction to an ingredient.
Dr. Rogers, whose skincare line is designed specifically to avoid unnecessary irritation, believes the recent rise in contact dermatitis (one of the five most common skin diseases) may be due to a rise in natural personal care products. "Natural skin care products are popular with the consumer, but that does not mean they are better for our skin," Dr. Rogers adds.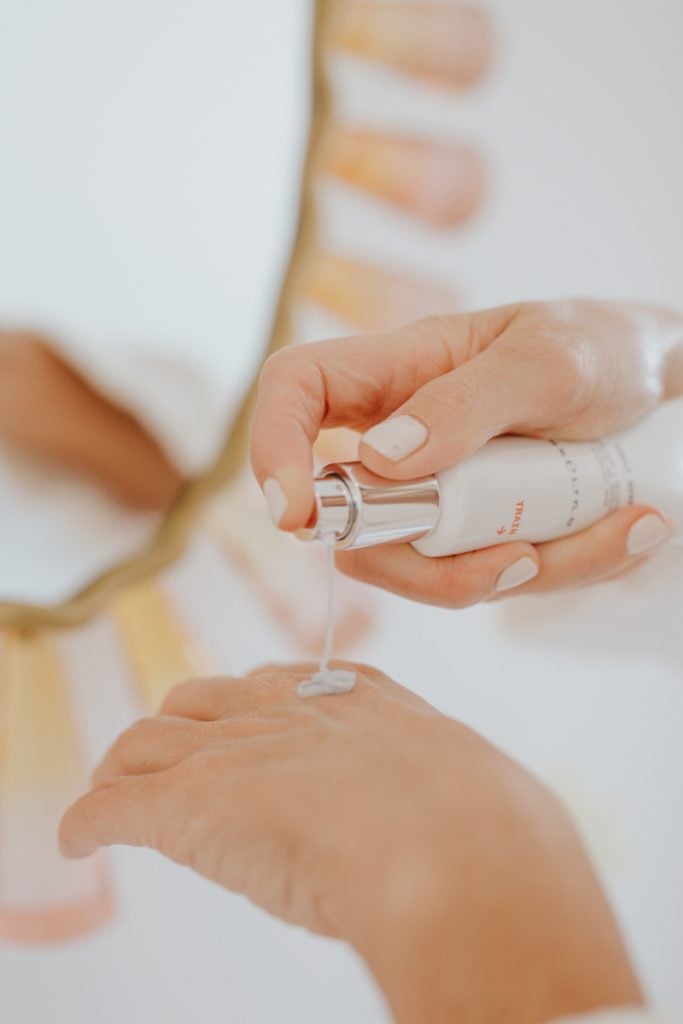 What ingredients are best for sensitive skin?
Dr. Rogers offers that everyone—but particularly those dealing with sensitive skin—should edit their skincare routines to include only essential, high-quality products.
"Look for skincare products that are hypoallergenic, made with fewer ingredients, and have no fragrance," she notes. "If your skin is acting sensitive, the first step is to do less. Stop all active treatments. Yes, Vitamin C and retinol are good for your skin but only if it is healthy enough to tolerate them. If your skin is already inflamed, these products will only worsen things."
Both Monahan and Aguilar recommend supportive, skin barrier-nourishing ingredients like hyaluronic acid, niacinamide, ceramides, glycerine, squalene, shea butter, and lipids.
"And never skip the SPF," Aguilar adds.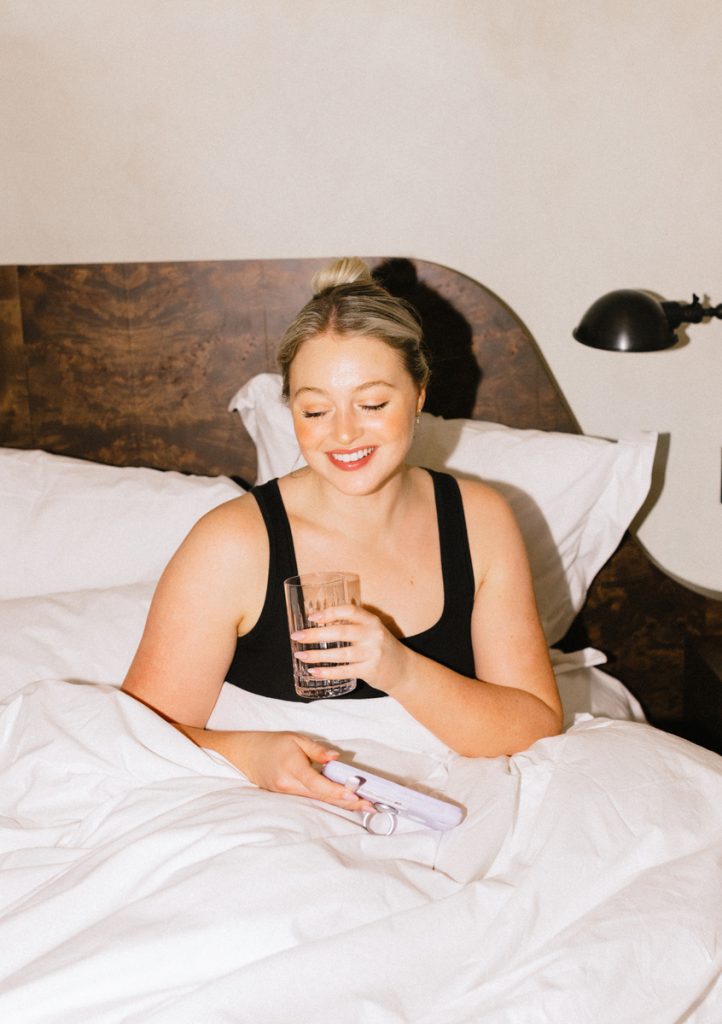 What ingredients should be avoided for sensitive skin?
In general, those with sensitive skin should avoid…
Fragrance
Alcohols
Essential oils
Petroleum
Soaps
Dyes
Sulfates
Exfoliants such as glycolic or salicylic acid
Chemical sunscreens
When it comes to beloved ingredients like vitamin C or retinol, lower percentages are best for those with sensitive skin—their reactive skin is able to absorb more of it, while too much of it can cause irritation.
Dr. Alexiades adds a few more suggestions, "Washing too often will irritate sensitive skin and cause excessive dryness. Instead, stick with mild, gentle cleansers, not soaps or scrubs. Use lukewarm water. Do not use waterproof cosmetics as you need a special cleanser to remove them. For the rest of your eye makeup, use pencils instead of liquid eyeliners."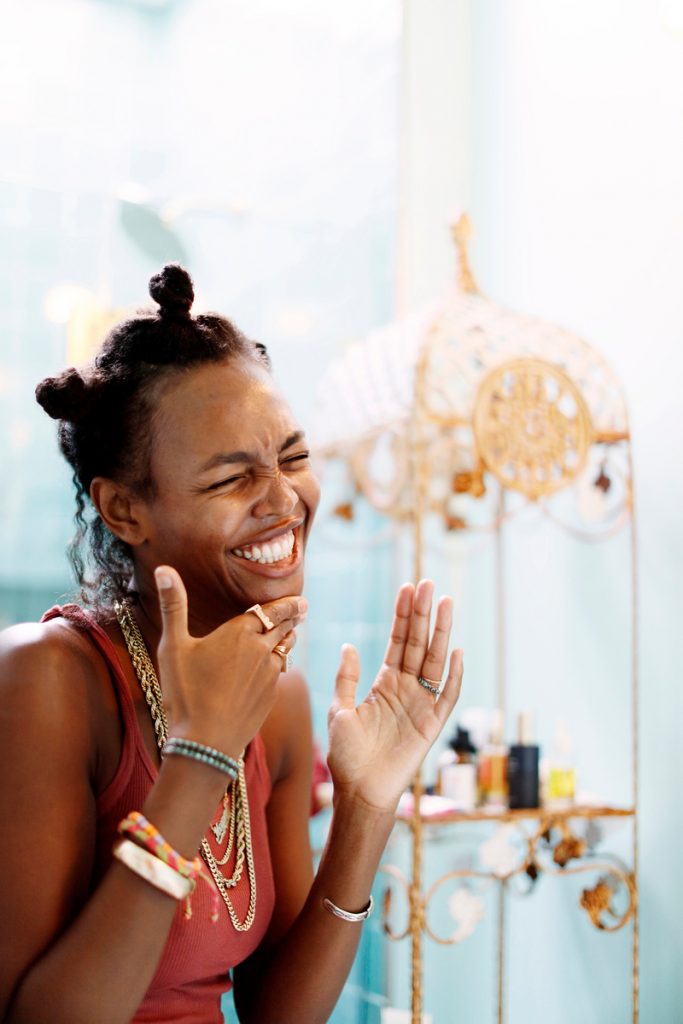 How can you tailor your routine for sensitive skin?
When the goal is to restore your skin barrier to its optimal state, less is always more.
"If you introduce too many products or change too many variables at one time, you will not be able to identify the potential irritant," Monahan adds.
Sensitive Skin Suggestions for a Morning Routine
Sensitive Skin Suggestions for an Evening Routine
An anytime favorite…