No matter what comes next in your morning routine, the first step is always to peel yourself out from the warm embrace of your covers. And depending on where you buy your bedding, that spectrum of experience can vary tremendously. For me, good sheets are non-negotiable. We spend a significant amount of our lives in my bed, so I've invested in making my bedroom décor (bedding included) a priority. It's no surprise that Ariel Kaye, founder and CEO of Parachute, agrees wholeheartedly, and comfort and quality are themes woven throughout her entire AM routine.
In the past eight years, Parachute has evolved into a beloved lifestyle brand with an emphasis on helping customers create beautiful, comfortable homes, and it's been featured in publications from The New York Times to Vogue. Kaye's first book, How to Make a House a Home, was released in the spring of 2020. (Pick up a copy and prepare to be inspired.)
It's this passionate reception and celebration that's driving the brand's continued growth—and it's also what gets Kaye out of bed in the morning. Read on to discover how she found her way into the world of bedding, plus what a typical day in her life looks like. Hint: No two are the same.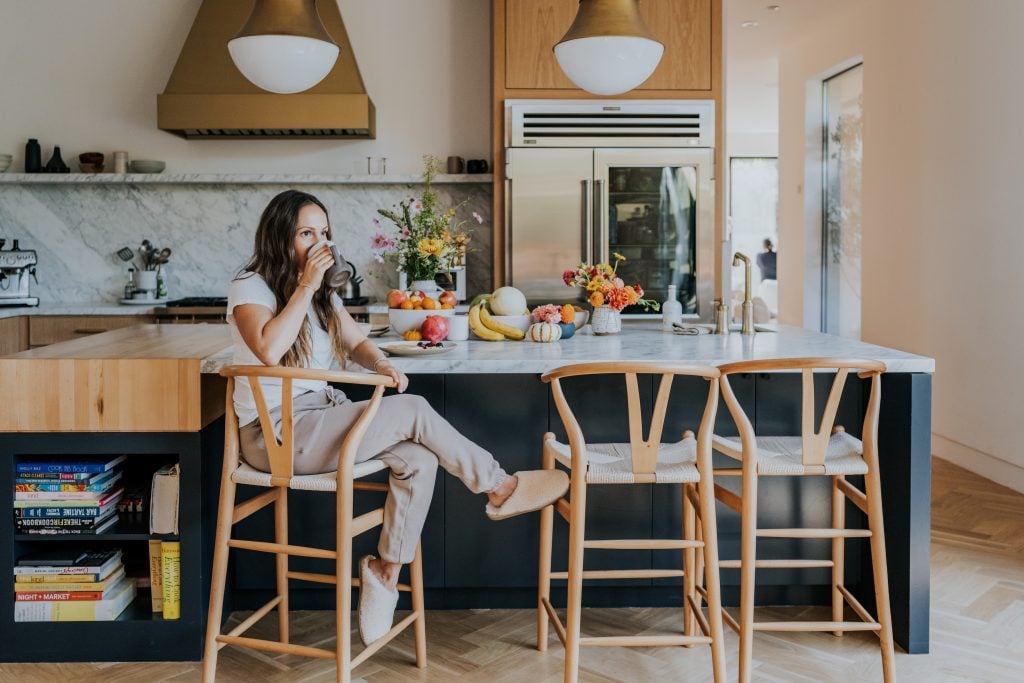 First thing's first: Let's dive into your career.
What was the driving force behind founding Parachute?
My story is a familiar founder story. I was spending a lot of time shopping for home products and helping friends decorate their apartments in NYC. But I couldn't find a single brand that was high quality or affordable, and the in-store shopping experience was just awful. I also realized when chatting with my friends that no one could tell me what brand of sheets they were sleeping on, only what store they purchased from. And that was often met with an ugh of some sort. Like many others, I had a quintessential "aha" moment. I recognized a true business opportunity— there was a serious void in the market and I saw this as an opportunity to merge my interest in home, design, and creating customer-centric brand experiences. In 2014, I launched Parachute as an online-only company focused on creating the most cozy and comfortable high-quality sheets, duvet covers, and pillowcases.
I launched with two fabrics and three colors—and I had no idea what I was doing.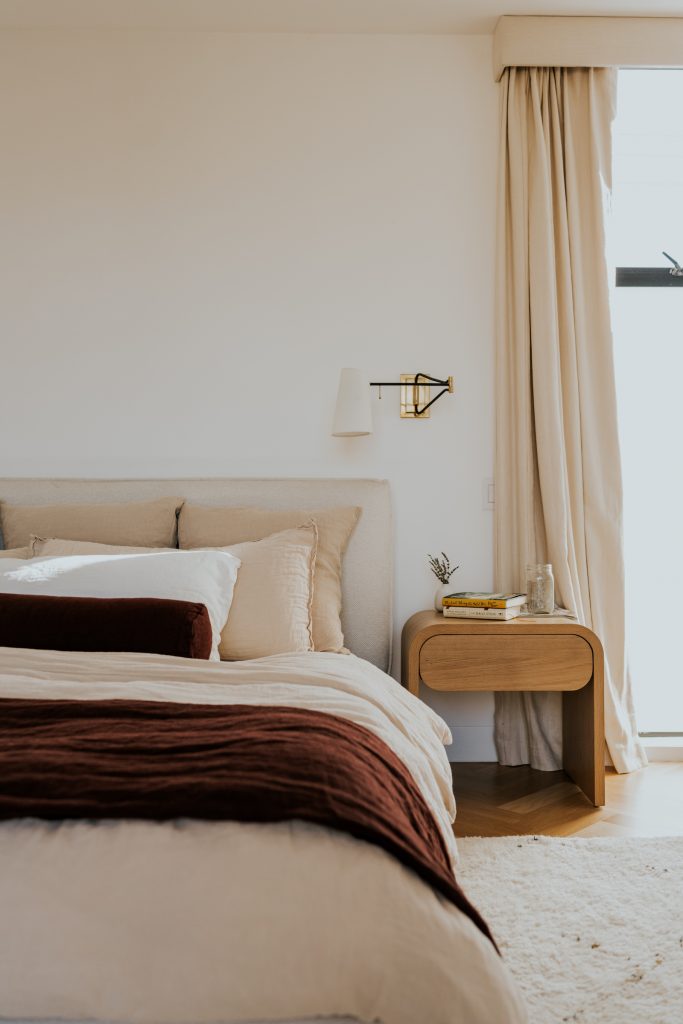 You've led Parachute from the ground up with grace and style. But, of course, we know it's not as easy as it looks from the glossy photos. What is one of the biggest lessons you've learned along the way?
I started working on Parachute in January 2013 and spent a year building the business on my own. We launched in January 2014 and I was taking investor meetings, packing boxes, answering the phone, responding to emails, packing more boxes—all at once. I couldn't remember the last time I had slept.
A few weeks after Parachute launched, I made my first hire, someone who was willing to take on the risk of launching a new business with me and wear many hats. Looking back, I realized I waited too long to hire and that there are plenty of people who want to be involved in the early stages of building a business. It's an invaluable experience.
I would encourage others to not be afraid to build their team and find other people to work alongside.
One of the biggest lessons is to know your strengths but to also be hyperaware of your weaknesses. It's okay to ask for help. The faster you do so the faster you can make high-impact changes. Hiring brilliant people that you trust, who can lead, take ownership, and really help you build is the absolute best thing for all. I have an amazing executive team who think strategically and passionately about how we build this brand. Surround yourself with positive can-do people who believe in the vision and can help you get there.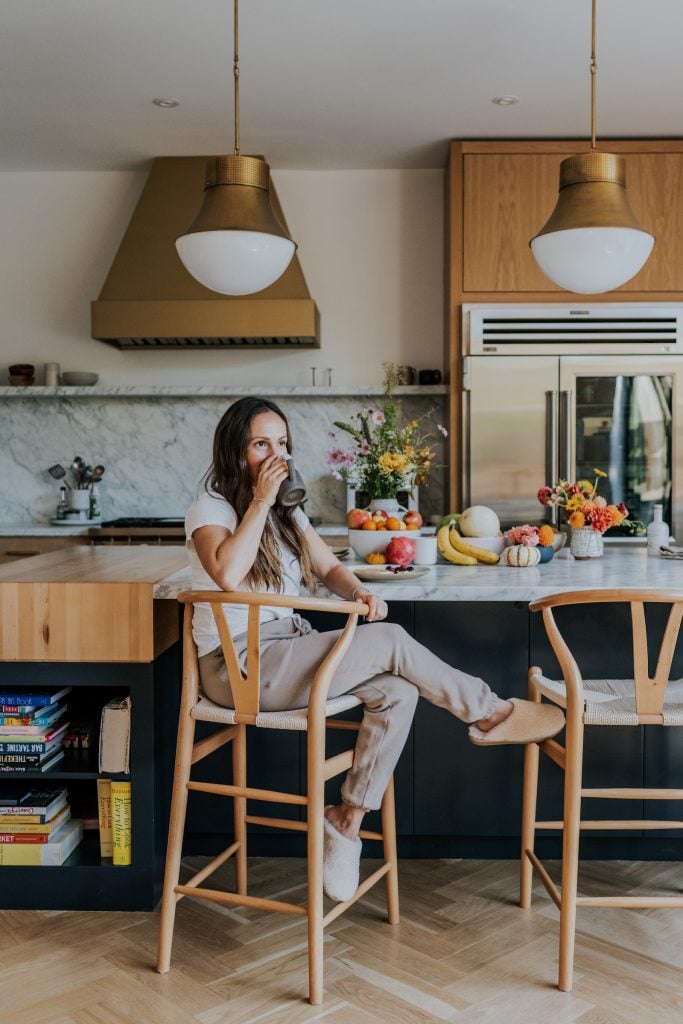 Covid has been a massive challenge for so many founders. What's your key takeaway from this time?
I think it's going to take a lot of time before we really process just how much this moment has impacted our lives, both personally and professionally. It's been such a tremendous shift working remotely since March 2020. The decisions we've had to make, especially during the early days of COVID, were scary. There was no time for deliberation, just decisive action.
Ultimately, as a business, we've been fortunate. Spending so much time at home has led to many customers investing in their spaces to refresh and make them more comfortable and cozy. Stores shut down for many months, so we also saw an acceleration in e-commerce shopping. As a digitally native brand, that set us up for success. I am grateful that we're able to be nimble and make quick decisions.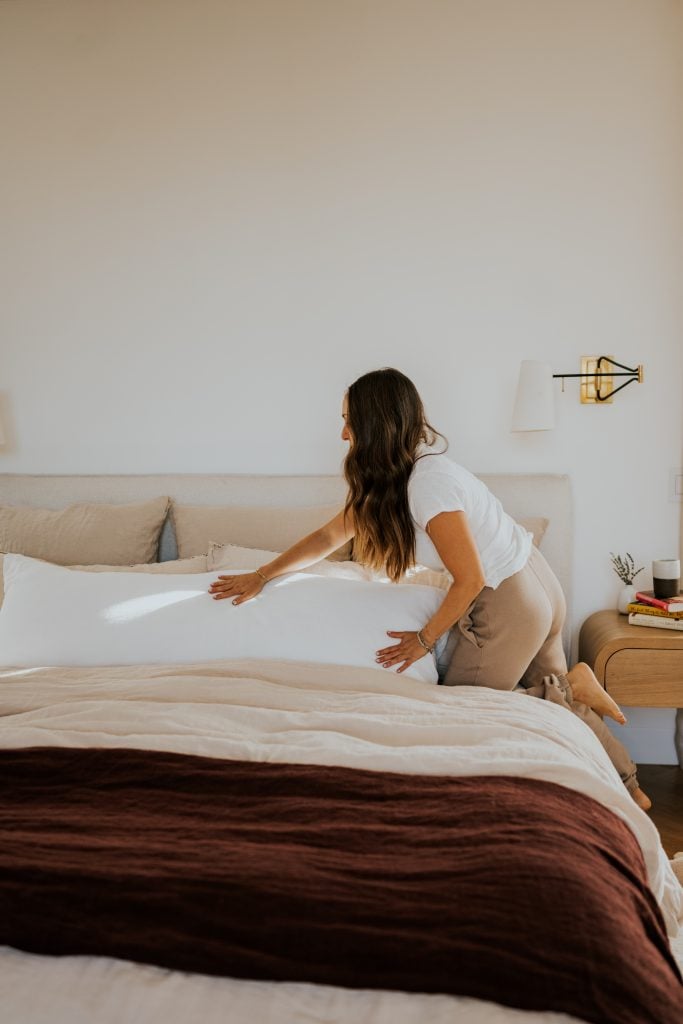 Let's get into your morning routine.
What does a typical day look like for you?
I wake up when my kids wake up, which is usually between 5:30 and 6:30 a.m. It's full-on mama time until around 8 a.m. when our nanny arrives and I leave to take our older one to preschool. From there, I'm home and quickly transition into work mode. No two days are the same, which I absolutely love. But it's a lot of Zoom calls, and I'm definitely feeling the Zoom fatigue as of late.
I try to sneak in a workout either during my lunch break or toward the end of the day. I used to swear by a morning workout but my kids had other plans. At the end of the day, I'm so exhausted that I tend to go to bed by 10 or 10:30 p.m.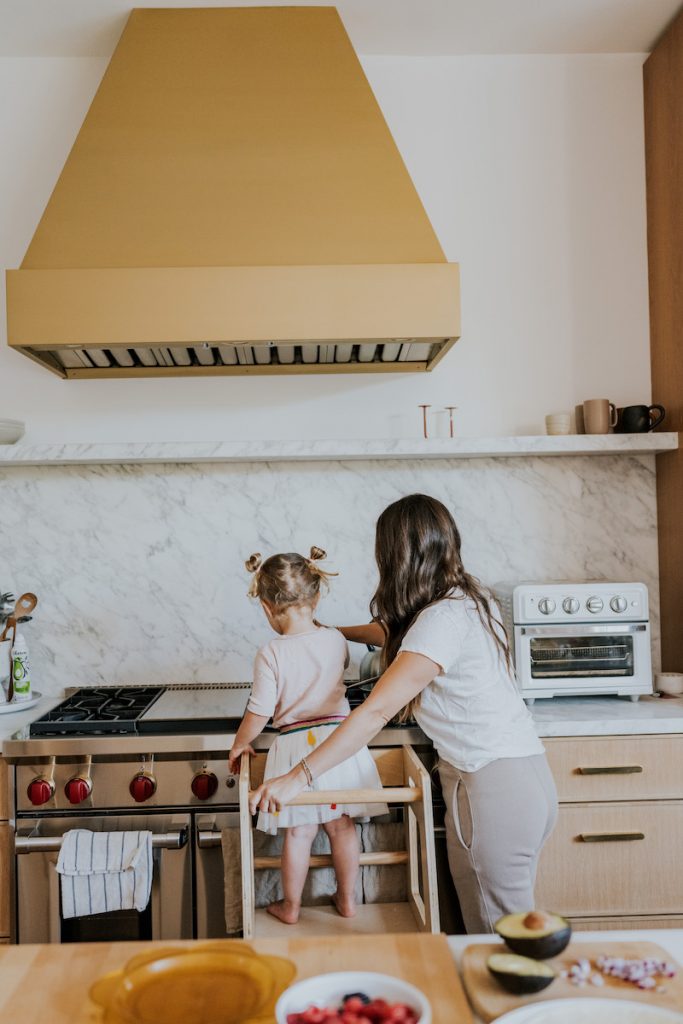 What's the first thing you do when you wake up?
On a good day, I'll quickly make my bed. It's proven to make you happier and gives a sense of accomplishment. More importantly though, it makes getting between the sheets at night feel so much better.
What does your morning, pre-work routine look like? What rituals set you up for success?
We cook breakfast together as a family and often go on a morning walk.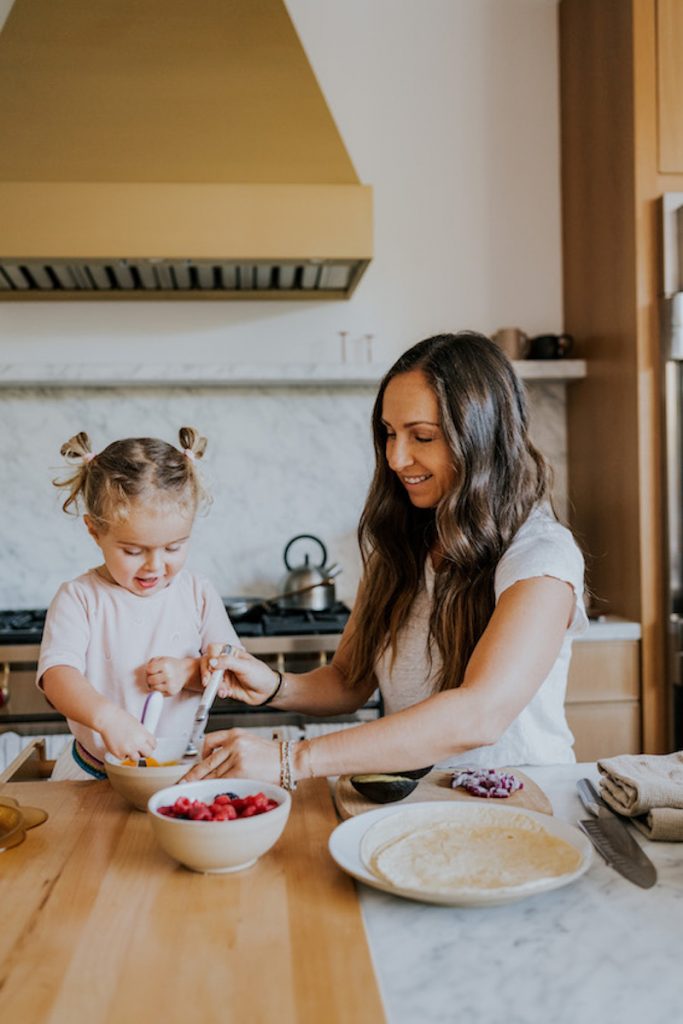 Describe your morning beauty routine from start to finish.
I keep my routine very simple. I take a shower in the morning and use Nécessaire body wash and exfoliant. I start my skincare routine with Biologique Recherche Lait VIP O2. After that, I usually use one hydrating product. I tend to switch it up based on my mood and currently have in rotation Violette FR Boum-Boum Milk, Osea's Essential Hydrating Oil and my long-time favorite, Embroyolisse Lait-Creme Concentre. I then put on my EltaMD sunscreen.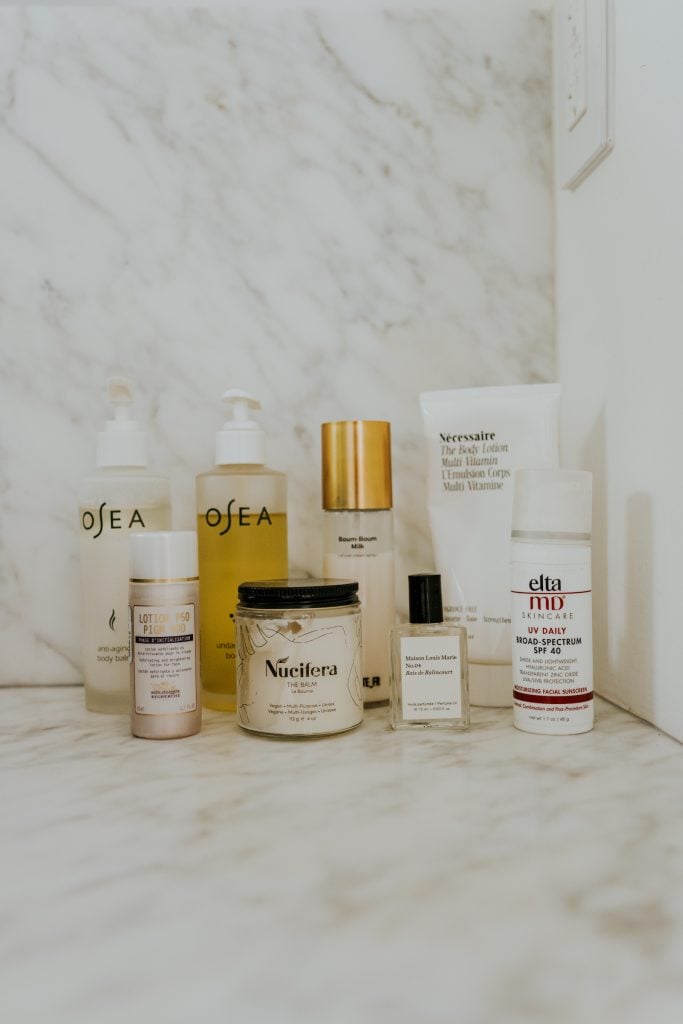 My day-to-day routine is just skin care, nothing else. But when I do put on some makeup, I have a few products that I use that make me feel more put together and take no time at all. I'm always a no make-up make-up kind of gal.
Ariel's Favorite Morning Beauty Products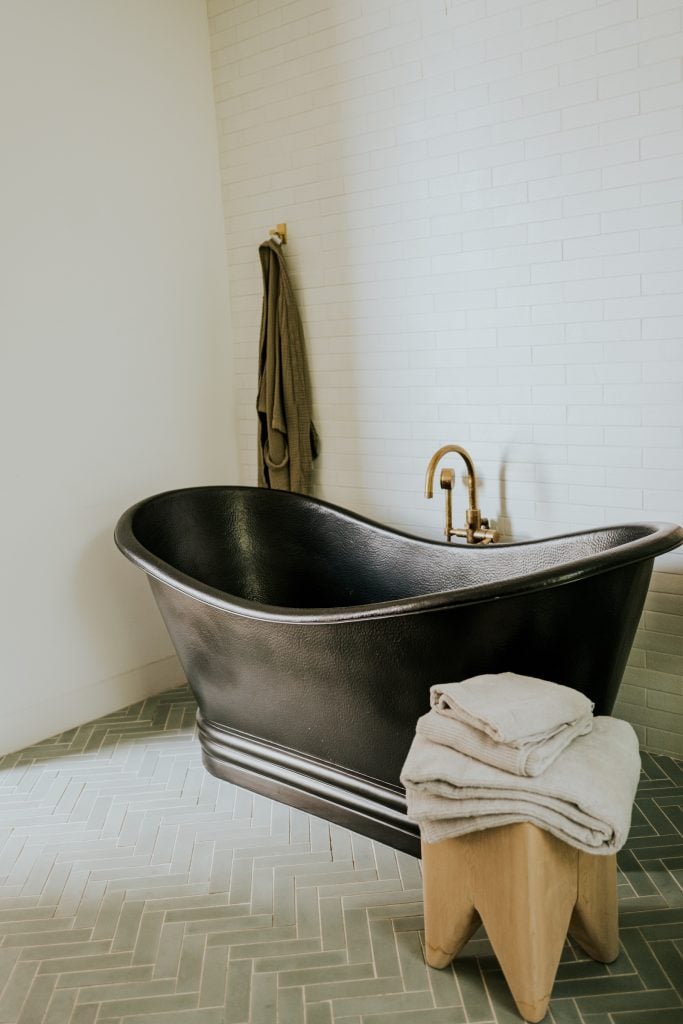 What do you eat for breakfast?
I'm not a huge breakfast person, but I have a toddler that is a super breakfast enthusiast and so I eat whatever she's having. She starts almost every morning with an Abe's blueberry muffin. And then I'm typically making oatmeal, eggs, avocado toast, or coconut yogurt berry parfaits. Lately, we've been making our version of Barret Pendergats' baby burritos. My daughter also grazes on whatever foods I'm putting in her lunch, so sometimes she's eating mini sushi rolls simultaneously.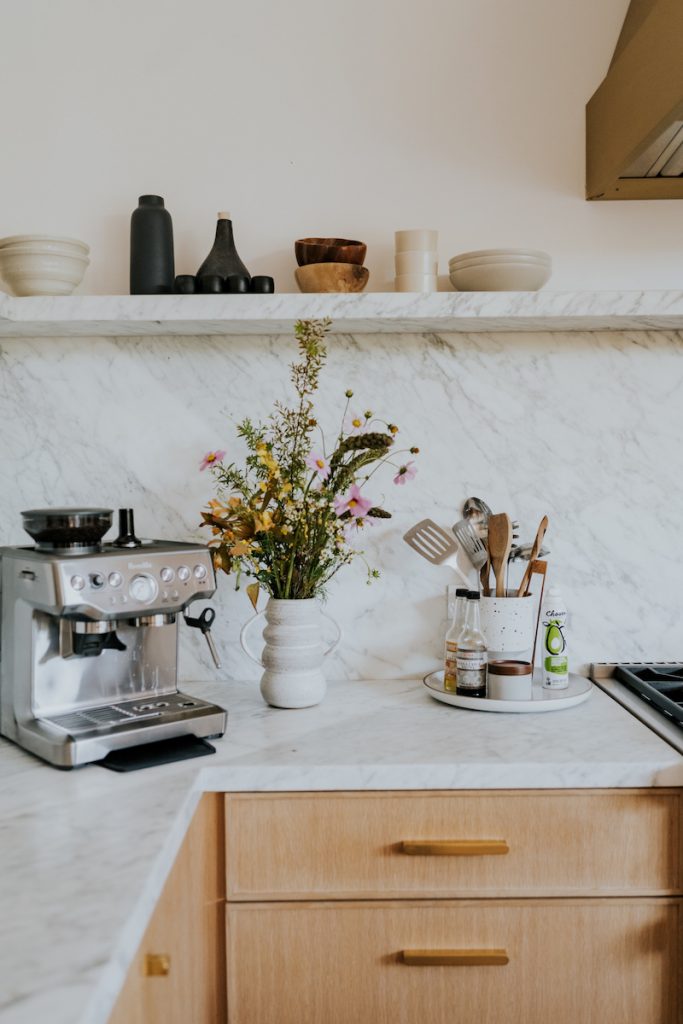 What are your morning media rituals?
I try to stay off my phone and off social media until after 8 a.m. But if I'm being totally honest, that rarely happens. I usually quickly glance through email when I wake up to make sure there's nothing that needs to be addressed immediately. After that, I'll do a quick scroll through headlines to see what's happening in the world.
When we gather in the kitchen we put on NPR Up First while we're getting settled. Then my daughter takes over as DJ and we listen to whatever she requests. Right now it's a lot of Halloween "spooky songs."
What are your favorite books?
Some of my favorite books over the last few years have been: Untamed, My Year of Rest and Relaxation, Educated, Shoe Dog, Becoming, Such a Fun Age, The Vanishing Half, Between Two Kingdoms, and Stray: A Memoir.
What do you always have on your nightstand to ensure a smooth, successful morning?
I always have a glass of water to hydrate myself. It feels good to start and end my day with a glass of water.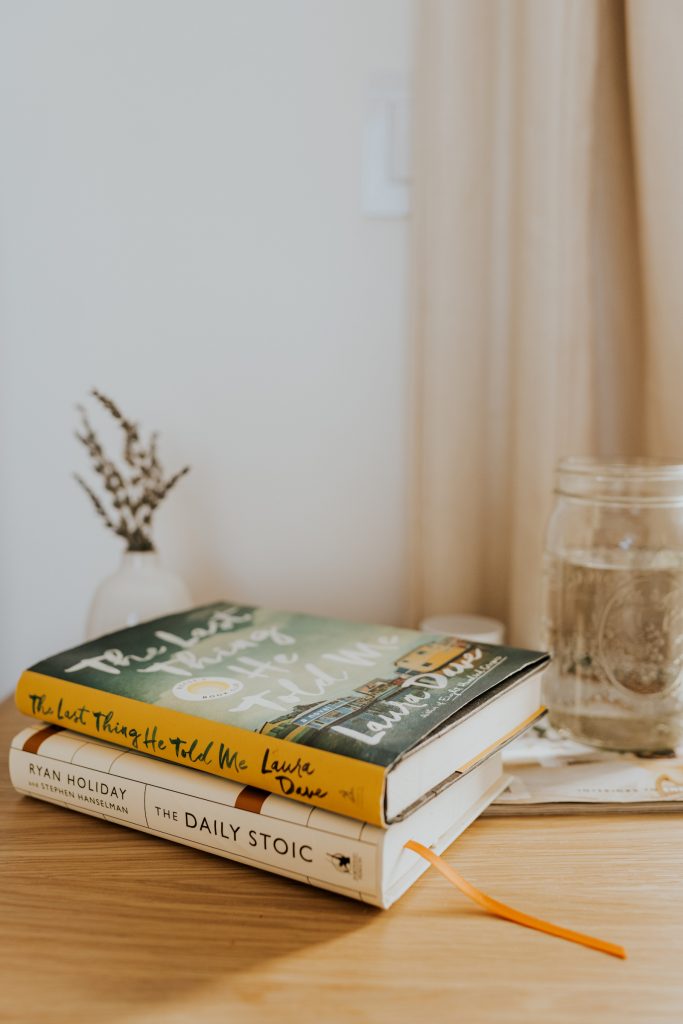 What's your favorite getting-ready soundtrack?
It really depends on my mood. But whatever it is, I'm singing along.
What's your daily uniform? How has that changed during quarantine?
In early quarantine, I decided that the "robe is the new blazer" if that gives you any sense of my style! I think my style first started to change after leaving New York City. Moving to Venice, I quickly kicked off my heels and replaced them with Birkenstocks. My style also changed after having a baby. I realized that I was happier in clothes that still looked chic but embraced comfort.
My daily uniform is a comfortable dress or a pair of Levis and a white t-shirt, button down shirt, or light sweater. These days, I buy much less and really invest in timeless pieces that I'll have forever. I moved twice during quarantine, which is always a great opportunity to purge and reevaluate your daily uniform. I'm slowly starting to buy new things here and there and having a lot of fun trying new brands.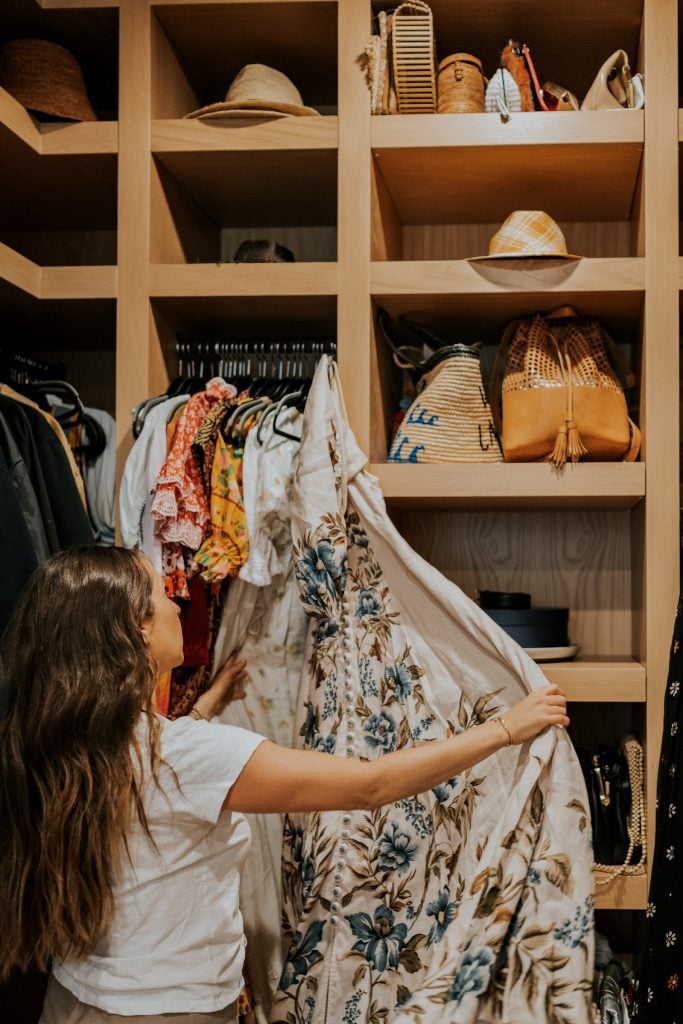 If you had one extra hour every morning, how would you use it?
Take a long solo walk on the beach.
What are one or two things you do every day to live a more present and joyful life?
Checking in with my best girl friends who always fill my cup. I also make a short gratitude list.
If you could pin your success down to one thing or one moment, what would that be?
I don't have an MBA or an extensive financial background. I'm a creative CEO and believe that business acumen can be learned. I've realized that my superpower is the consumer mindset and storytelling. And I have a vision with endless potential.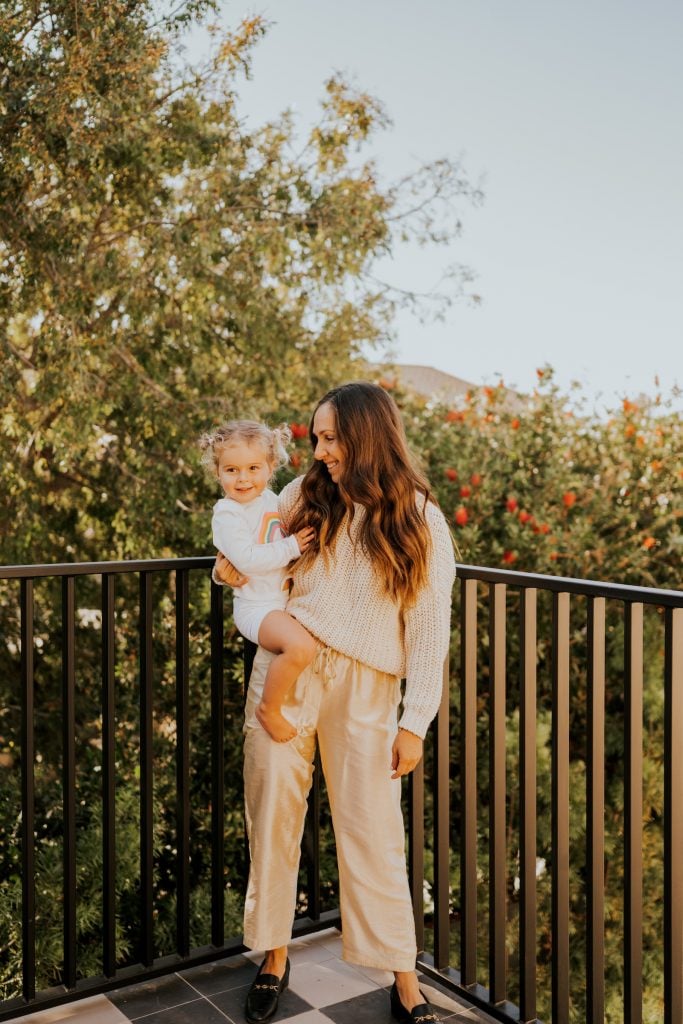 Sentence Finishers:
I never leave the house without… sunscreen.
If there were more hours in the day, I would… spend more time alone.
Healthiest morning habit… not checking your phone.
Worst morning habit… checking Instagram before you get out of bed.
One thing I want to be known for is… always leading with integrity.
The one thing I fear the most is… failure.
When I feel that fear… I hold space for it, acknowledge that it's okay, and be kind to myself.
The book I always recommend is… Can I shamelessly plug my own book here? How to Make a House a Home by ME!
The 3 traits you need to succeed in life are… integrity, resilience, kindness.
Bath or shower? And what's your favorite shower/bath product? I am a hot shower gal, but I do love a bath with epsom salt and a face mask. My favorite shower product is our new Osea for Parachute Shower Mist in Calm. It's such a treat.
The biggest sacrifice I've made for my career is… I think probably not taking maternity leave when I had either of my kids.