Years ago, Elizabeth Chambers forever altered my brain chemistry when she took to Instagram and benevolently chronicled her extensive overnight travel skincare routine. Until then, I hadn't given much thought to my skin in the confines of an airplane cabin. But Chambers' eight-step routine, featuring vitamin C, a growth factor serum, and a lemongrass renewal peel, burrowed into my mind alongside this very fun video of Tracee Ellis Ross' pre-flight facial massage ritual. These women and their commitment to mile-high hydration led to a casual obsession with in-flight face routines. As Chambers wrote all those years ago, "Must keep the moisture in."
To learn how to tailor my own perfect travel skincare routine, I tapped three sought-after experts—board-certified dermatologists Dr. Dendy Engelman and Dr. Heather D. Rogers, as well as SkinSpirit aesthetic nurse practitioner Shannon Augustine—for guidance on how to treat and protect skin before, during, and after a flight.
Featured image by Michelle Nash.
In this article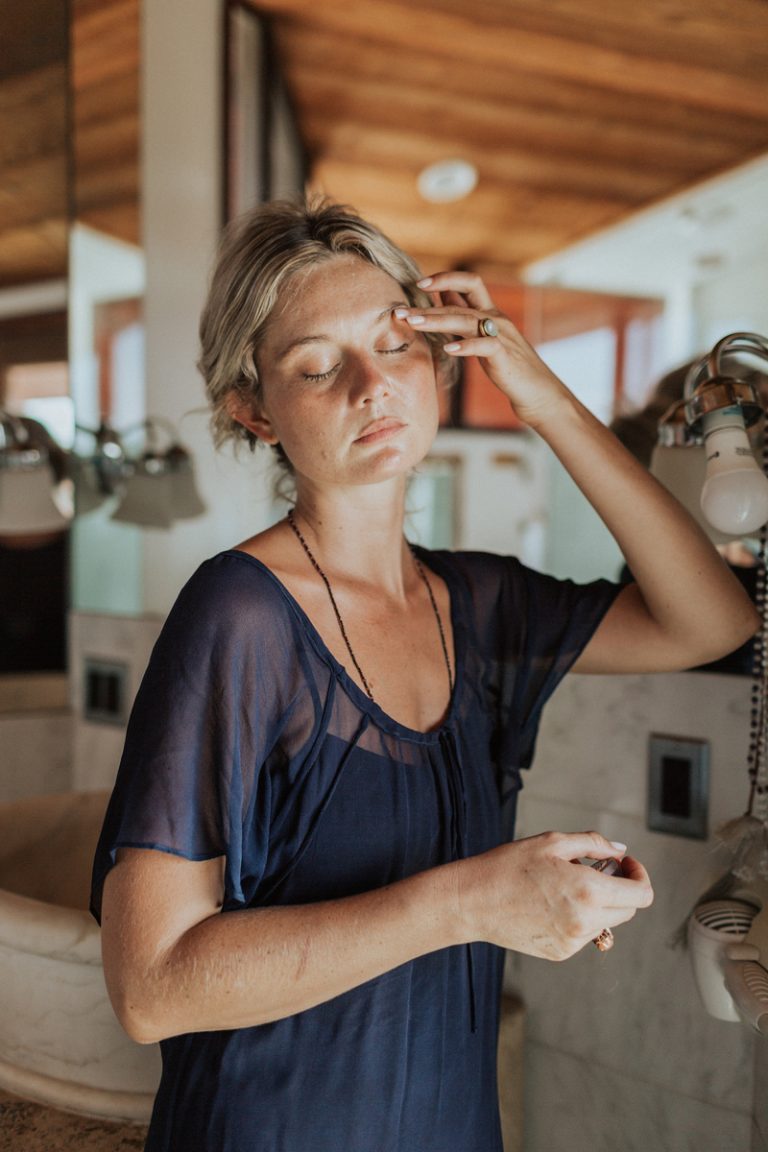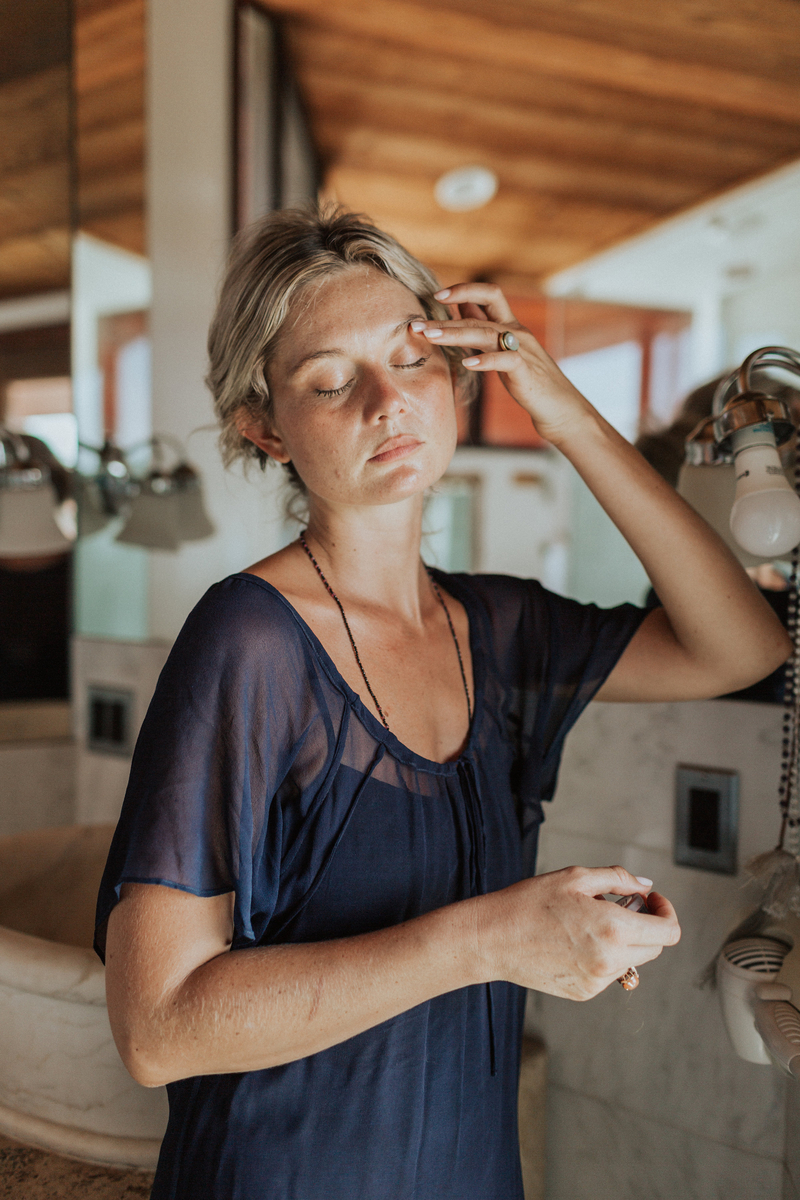 How Flying Affects Our Skin
Elizabeth Chambers and Tracee Ellis Ross were right to hype hydration—plane air is dry, with low humidity that ends up pulling moisture from and dehydrating the skin.
"The humidity level is only about 20%, much lower than the optimal humidity for our skin, which is 40% to 60%," explains Dr. Engelman. "Furthermore, the pressurization in airplane cabins causes our blood to absorb less oxygen, which can make our skin appear duller."
To add insult to injury, flying also means increased exposure to free radicals from UV rays and VOCs from recirculated air. Thankfully, our beauty experts have helped devise a thorough plan to keep you and your skin protected.
The Best Ingredients to Protect Skin While Flying
Hydrating and barrier-fortifying ingredients:
Hyaluronic Acid
Glycerin
Squalene
Ceramides
Peptides
Free radical fighters:
Vitamin C
Any and All Antioxidants
SPF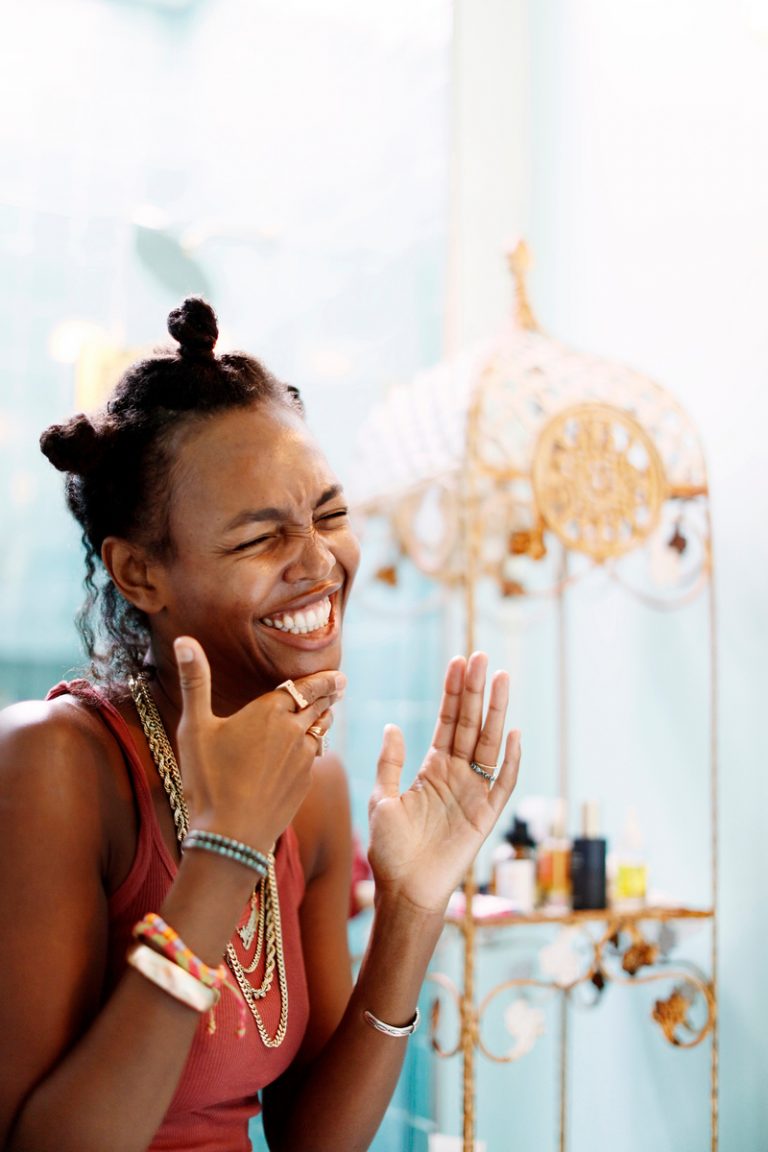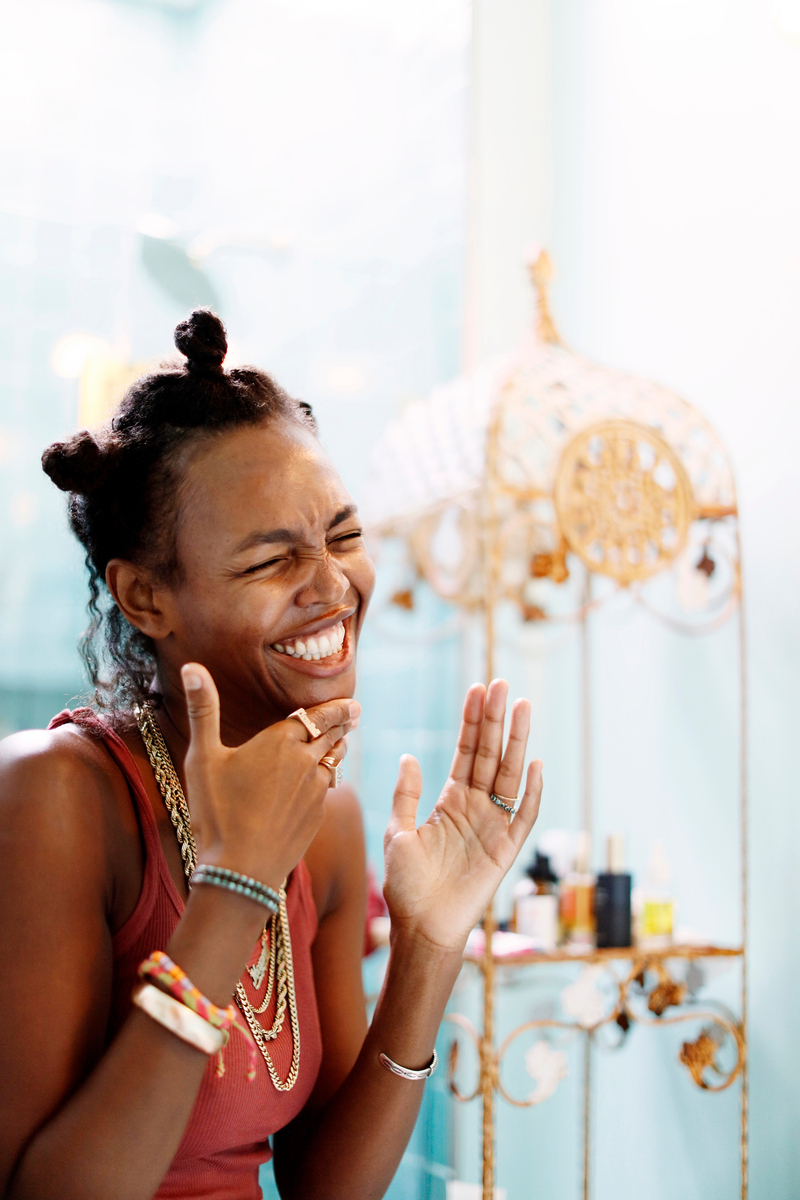 How to Prep Your Skin for Travel
Before you board, adhere to this simple routine, comprised of expert-approved recommendations.
Every product is curated with care by our editors and we'll always give an honest opinion, whether gifted or purchased ourselves. If you buy something through our links, we may earn a small commission at no cost to you.
A gentle cleanser or (if you're on the go) face wipes to prep the skin.
Follow up cleansed skin with an antioxidant treatment featuring vitamin C. Dr. Rogers recommends this cult-loved Skinbetter serum.
Top off your serum treatment with a heavy moisturizer, like Dr. Rogers' own award-winning face cream.
Lock it all in with a moisturizing barrier. Dr. Engelman recommends these popular ceramide capsules, which are easy to use on the plane as well.
Finish the job with a solid sunscreen. Dr. Engelman loves Glo Skin Beauty because it offers broad-spectrum SPF in addition to antioxidants, hydrating ingredients, and a dewy tint. For Dr. Rogers, Dermaquest, ISDIN, and Supergoop are behind some of her favorite sunscreens.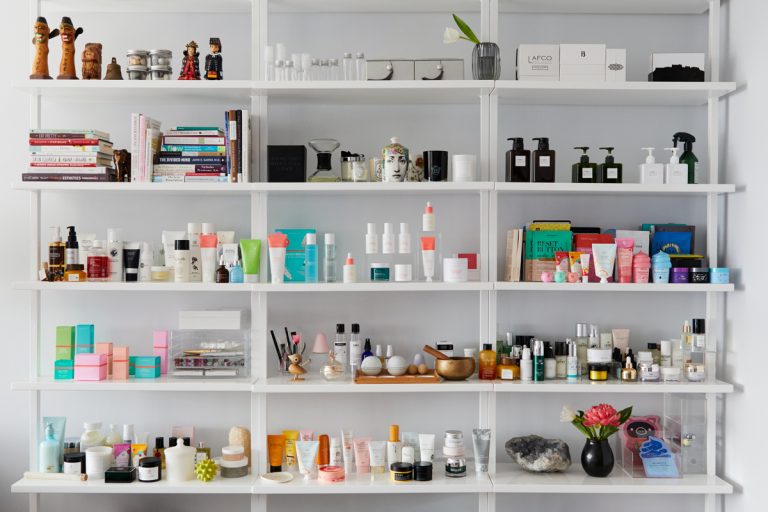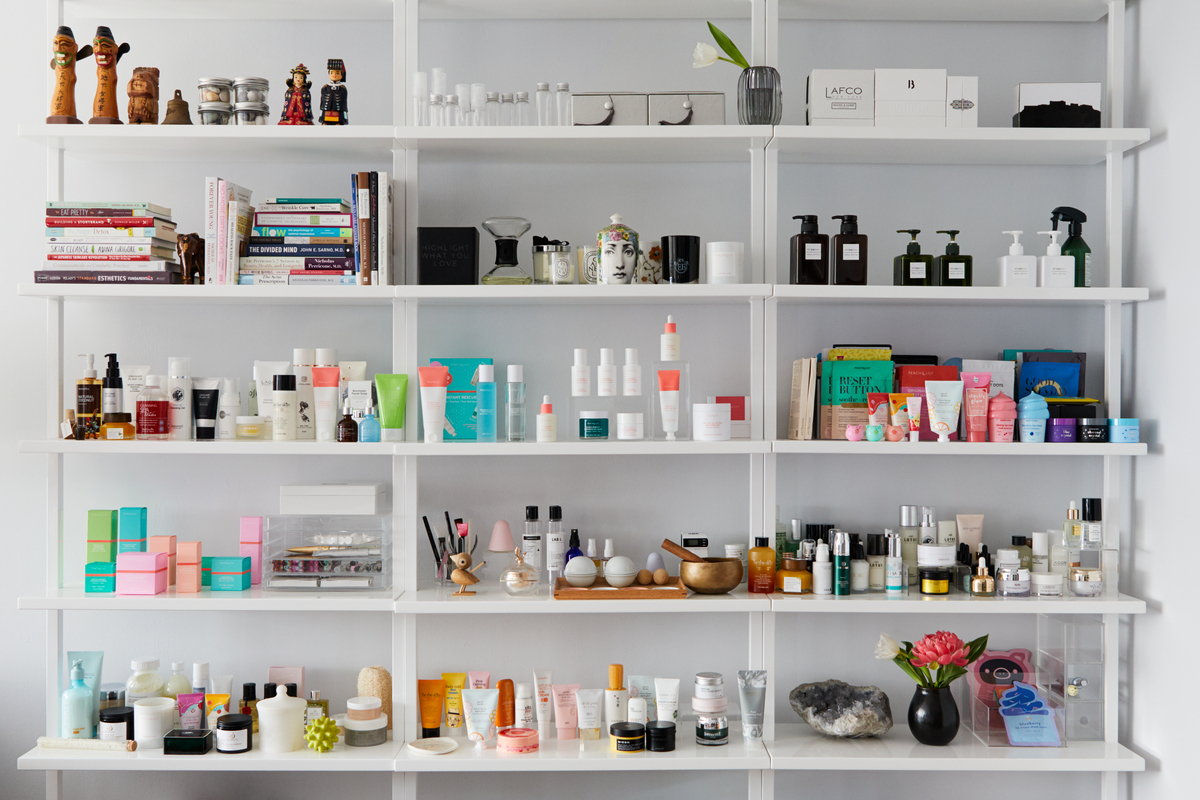 Your In-Flight Travel Skincare Routine
In-flight skincare is as much about what you put in your body as what you slather on. "Limit alcohol and caffeine on the plane as they contribute to dehydration and exacerbate the effects of free radicals," Dr. Rogers recommends. "Instead, focus on drinking plenty of water." There are also plenty of products you can utilize during both short and long-haul flights to keep your skin happy.
Moisturizers Over Mists
As fun as they are, the benefits of facial mists tend to evaporate quickly in cabin air.
"I recommend applying another layer of moisturizer instead of misting your face, which just gets quickly absorbed into the dry cabin air," Dr. Engelman notes. "Re-applying your moisturizer creates an additional layer of moisture that will help your barrier stay more hydrated."
Face Masks
For long-haul flights, a deeply hydrating mask with shea butter and botanicals can help lock in moisture and soothe the skin. Dr. Engelman loves Derm Institute's Anti-Oxidant Hydration Gel Masque (which comes in easy, individual packets) and Sisley Paris' soothing, plant-based mask for both long and short flights.
Eye Patches
"Peter Thomas Roth Hyaluronic Cloud Hydra-Gel Eye Patches are incredibly hydrating and are great for the under-eye area, which is already prone to dryness because the skin is so sensitive," Augustine notes.
Take a Toner
For long-haul or overnight flights, toning pads help keep things fresh. Augustine recommends ZO Complexion Renewal Pads. "They help fight bacteria and breakouts without needing to cleanse in the airplane bathroom," she notes.
For a more budget-friendly option, Dr. Engelman is a fan of Humphreys Witch Hazel Toner.
In-Flight Facial Massage?
Per Tracee Ellis Ross, in-flight facial massage certainly looks cool. And while our experts don't recommend touching your face, Augustine suggests using a gua sha tool on the under-eye and jawline area to keep the blood moving and to de-bloat any puffiness in the face.
"Smiling, raising the eyebrows, and opening and closing the jaw are easy ways to get the blood circulating around your face," Dr. Engelman adds.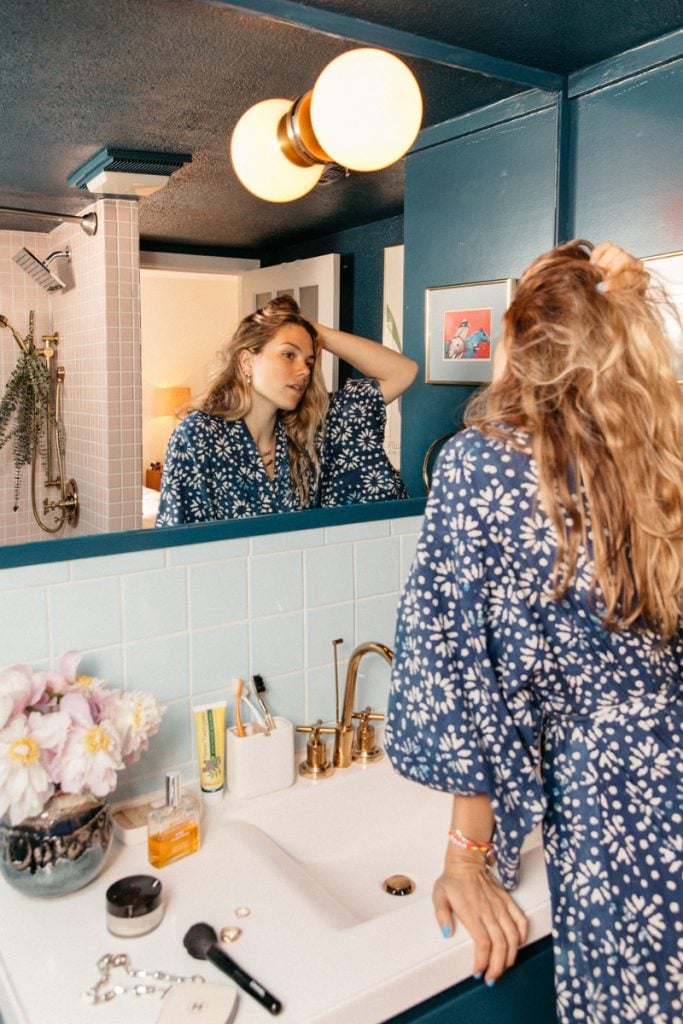 How to Treat Your Skin Post-Flight
Cleanse and gently exfoliate the skin as soon as you can after a flight.
"After a flight, your skin will take at least as long as the flight to recover," says Dr. Rogers. "When possible, wash your face with a gentle cleanser and repeat the antioxidant and heavy moisturizer steps to continue to support your skin through its recovery process."