I have Gen Z to thank for providing the subject matter of about half my polarizing conversations. The ubiquity of low-rise jeans, the re-emergence of claw clips, and spaghetti straps (the ultimate summer savior). Thanks to the teenage/early 20s set, all my childhood beauty icons are back in vogue, too—and because I marathoned Blue Crush more often than I'd care to admit, glow-inducing summer face masks are now at the top of my beauty "to-buy" list.
I love that my surfer-chic obsession is now dubbed the #CoconutGirl, fresh-faced makeup is labeled the "clean look," and while I can't get on board with the Coastal Grandmother aesthetic, these endless reiterations are reminders that no matter the decade, there are certain beauty looks that never go out of style.
During the summer, when the sun peeks out from behind the clouds, we're suddenly clamoring to get that radiant, natural glow. But the misguided skin secrets like tinfoil tans and DIY concoctions of yore are out. What's in? Keeping it simple—and summer face masks will be your ultimate ticket to glowing skin.
Featured image by Sara Ligorria-Tramp.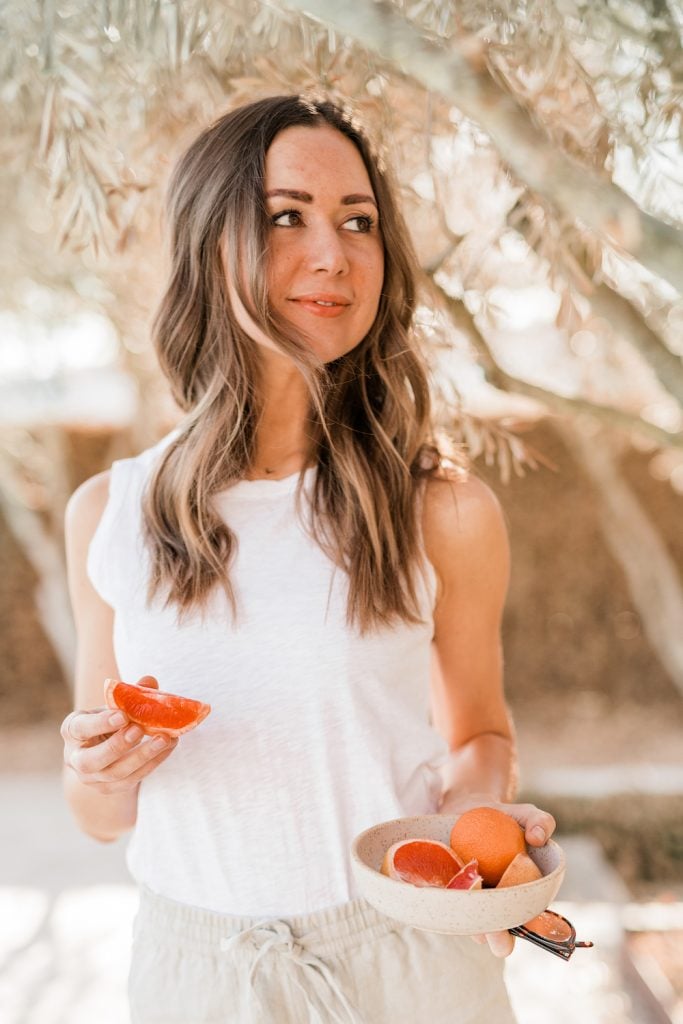 Of course, skin health is a year-round endeavor. And it's more than just topical. You have to drink your water, take your supplements, and maybe even go in for the occasional facial or preventative treatment. But summer is my time to shine. Yes, I'm after that lit-from-within glow. And while it does take some effort, the journey to reaching my summer skin goals is half the fun.
In all my years of pursuing that enviable summer glow, I've perfected a routine that gets me pretty close. Despite the warm-weather skin stressors—days in the sun, long nights out—the summer skin of our dreams is within reach. Below is your ultimate guide to summer face masks that'll give you your glowiest summer yet.
Every product is curated with care by our editors. If you buy something through our links, we may earn a small commission at no cost to you.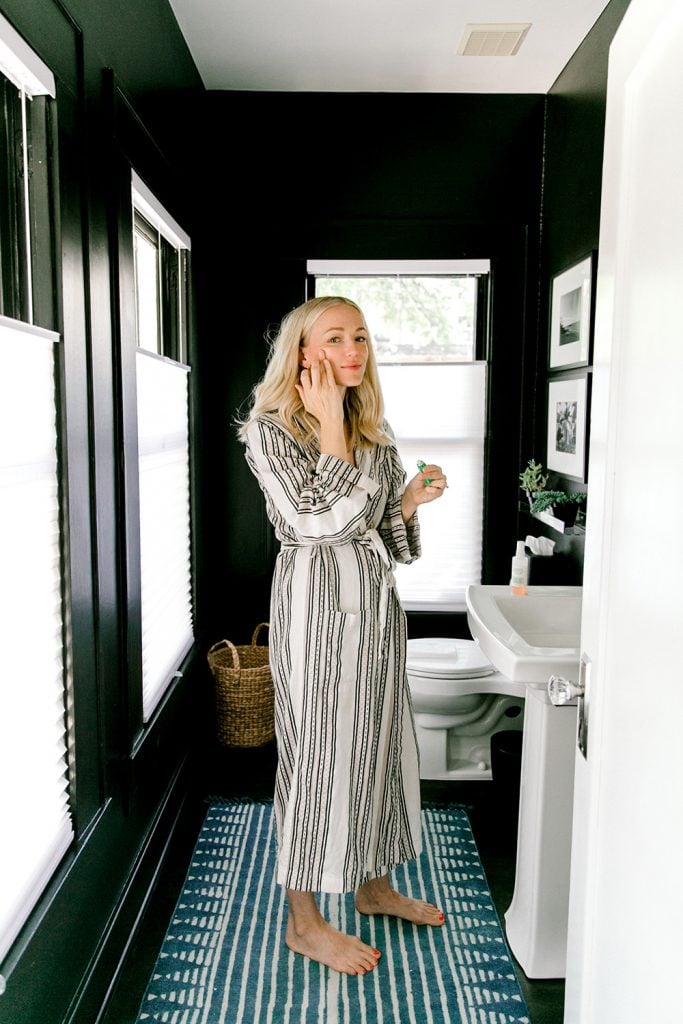 What are the benefits of face masks?
A good skincare routine can be a simple one. But if you're seeking something a little extra, summer face masks help target specific issues, fast. To be clear, face masks are not miracle workers. But they do work wonders. If you don't want to splurge on pricey salon treatments, face masks are a fun and accessible alternative.
Are face masks worth it?
After all, how much can a product do if it's only on your face for ten minutes at a time? You'd be surprised! Studies have shown that face masks help all those good ingredients sink deeper into your skin in a short amount of time. Face masks deliver a more concentrated dose of active ingredients to your skin than other products. Plus, with some actives like exfoliating acids or thick occlusive oils, you don't want to leave them on for too long. A mask is a middle ground—the best of both worlds.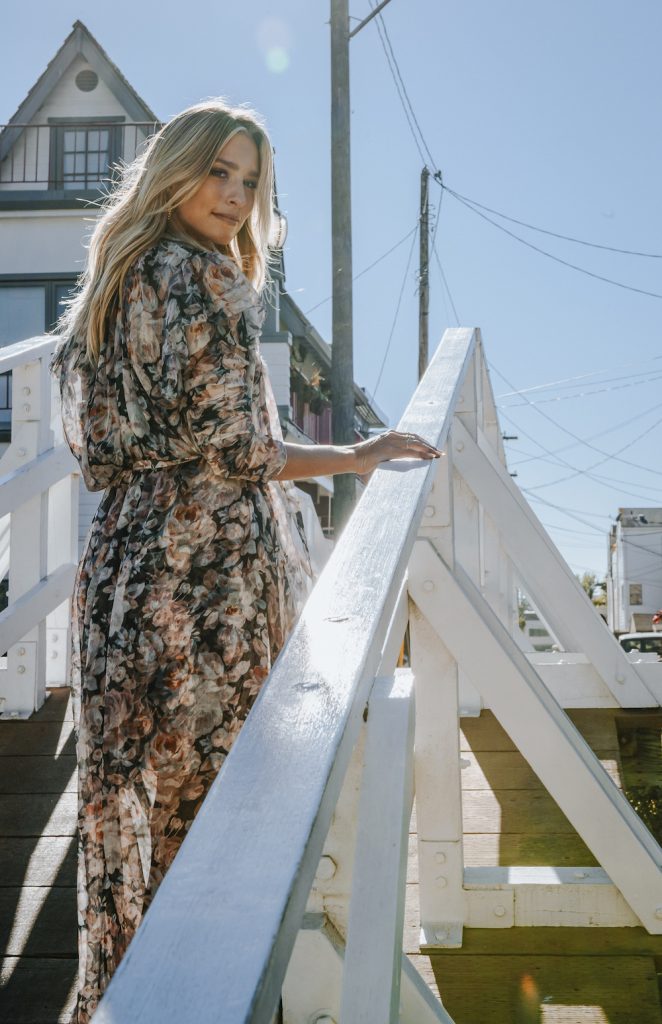 Which face mask is best for summer?
In the summer, your skin undergoes plenty of stress. Spending more time outdoors means more exposure to pollution and sweating through your sunscreen can lead to congestion, (not to mention sunburns—ouch!). Summer face masks can quickly address all these concerns—and more.
The secret is listening to your skin and responding to what it needs. Face masks can quickly address your specific skin needs and help maintain optimal skin health. From sheet masks before events to detoxing masks after a long sunscreen-soaked day, there's a face mask for everything—and the best summer face masks below prove it.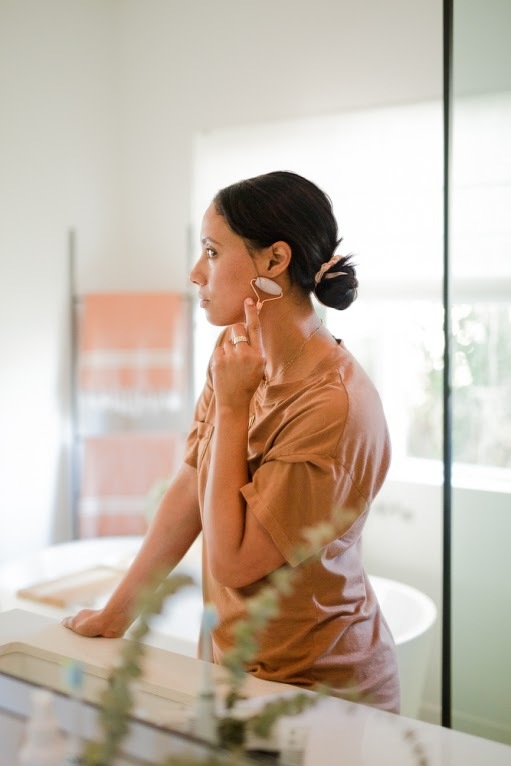 The Best Summer Face Masks for Healthy, Glowing Skin
Best Hydrating Face Masks
Heat = hydration. Drink more water in the summer and be sure to give your skin the same treatment. Cooling, soothing, hydrating masks beat dryness and keep your skin dewy. Look for hydrating ingredients like circa, jojoba, ceramides, and shea butter.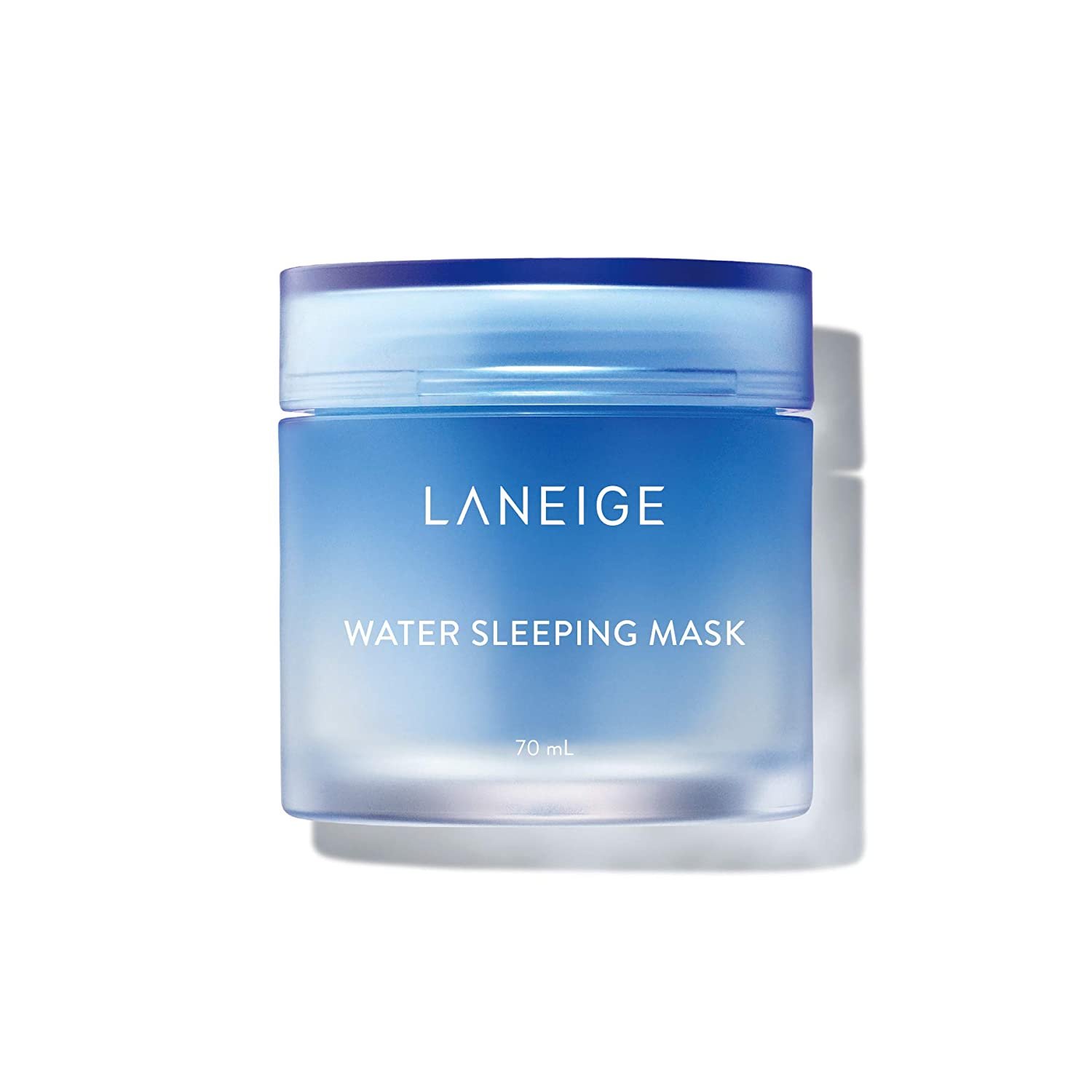 What's in a name? This water mask feels just as lusciously silky on parched skin as it sounds. Slather this overnight mask on before bed for permanently plump skin.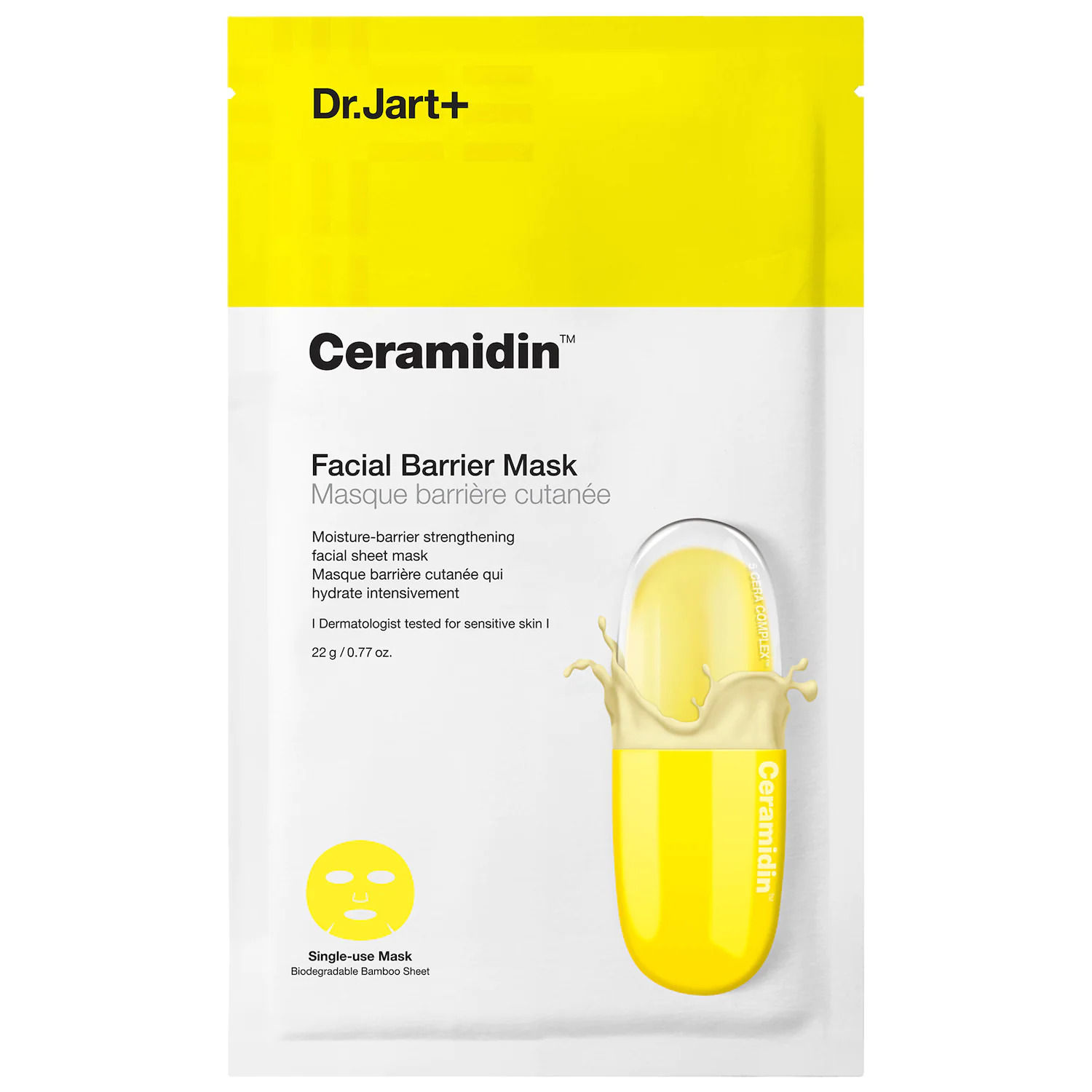 Dr. Jart+ Ceramidin™ Facial Barrier Mask
Sheet masks: you either love them or you hate them. This ceramide-rich classic is an all-star. Pop it in the fridge, put it on as you unwind at night, then bask in the compliments for days.
Best Detoxifying Masks
Start fresh this summer with a detox mask. Coax out all the gunk and impurities in your face for a clean slate with one of these gentle but effective detox masks.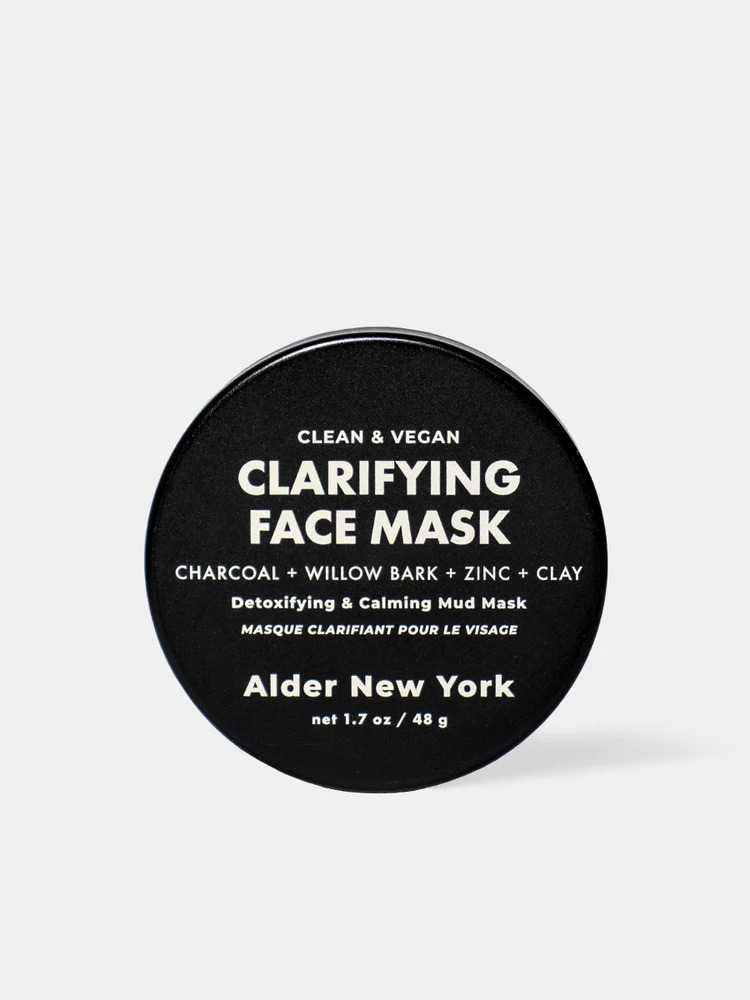 Alder New York Clarifying Face Mask
Charcoal is one of nature's most powerful detoxing agents. Combined with willow bark, zinc, and clay, it makes a creamy mask that glides on smoothly and leaves your skin virtually poreless.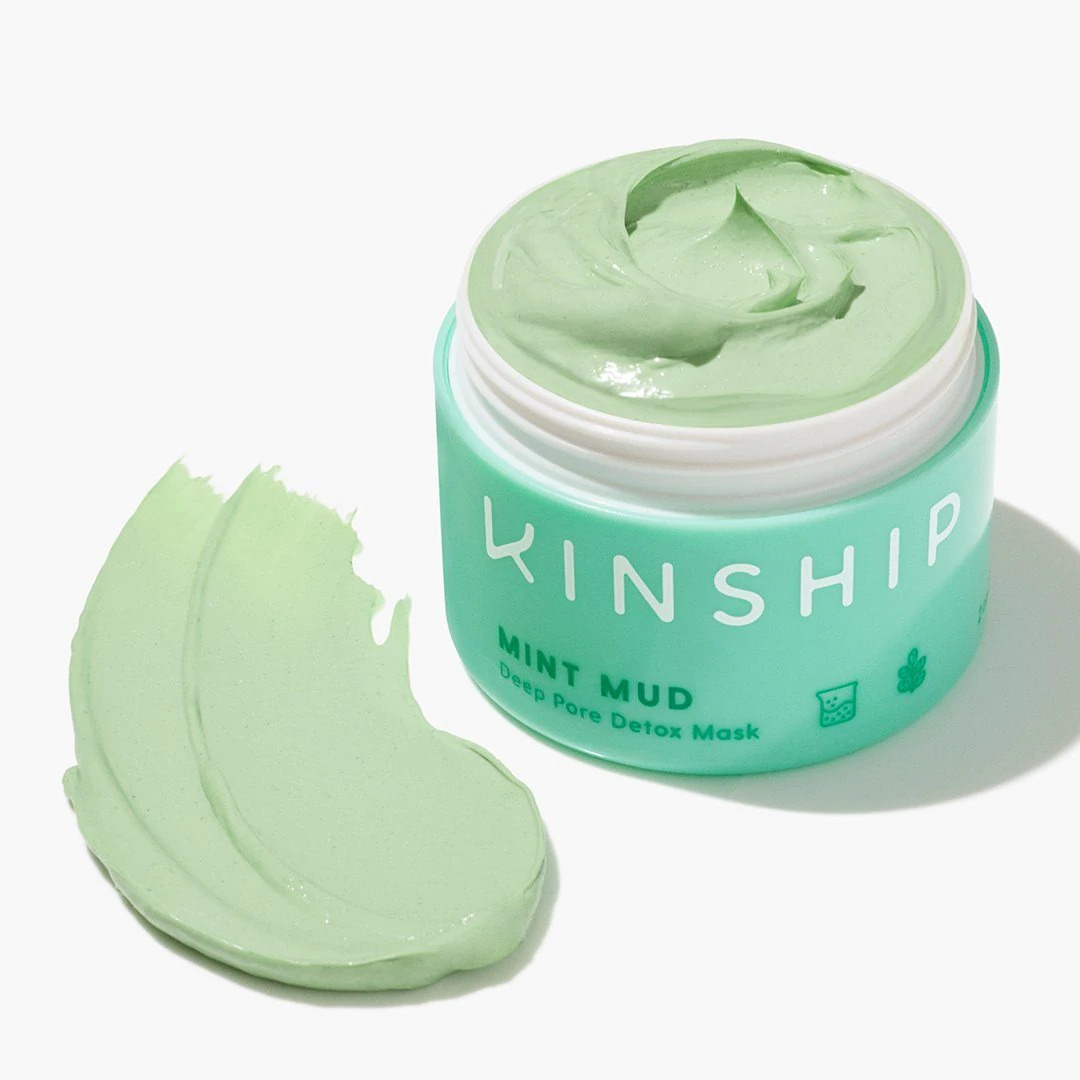 Kinship Mint Mud Deep Pore Detox Mask
Ever tried the Aztec bentonite clay mask? This is similar, minus the moisture barrier-ruining harshness. The powerful but gentle mix of kaolin clay and bentonite clay keeps your oil levels balanced, while *bonus* exfoliating your skin naturally. The mint touch makes it both cooling and antibacterial.
Best Masks for Acne
Face masks are a great, targeted solution for acne—especially in the summer when sweat can build up on the surface of your skin and excess sebum abounds. Choose a clarifying mask to help regulate oil production and soothe active inflammation.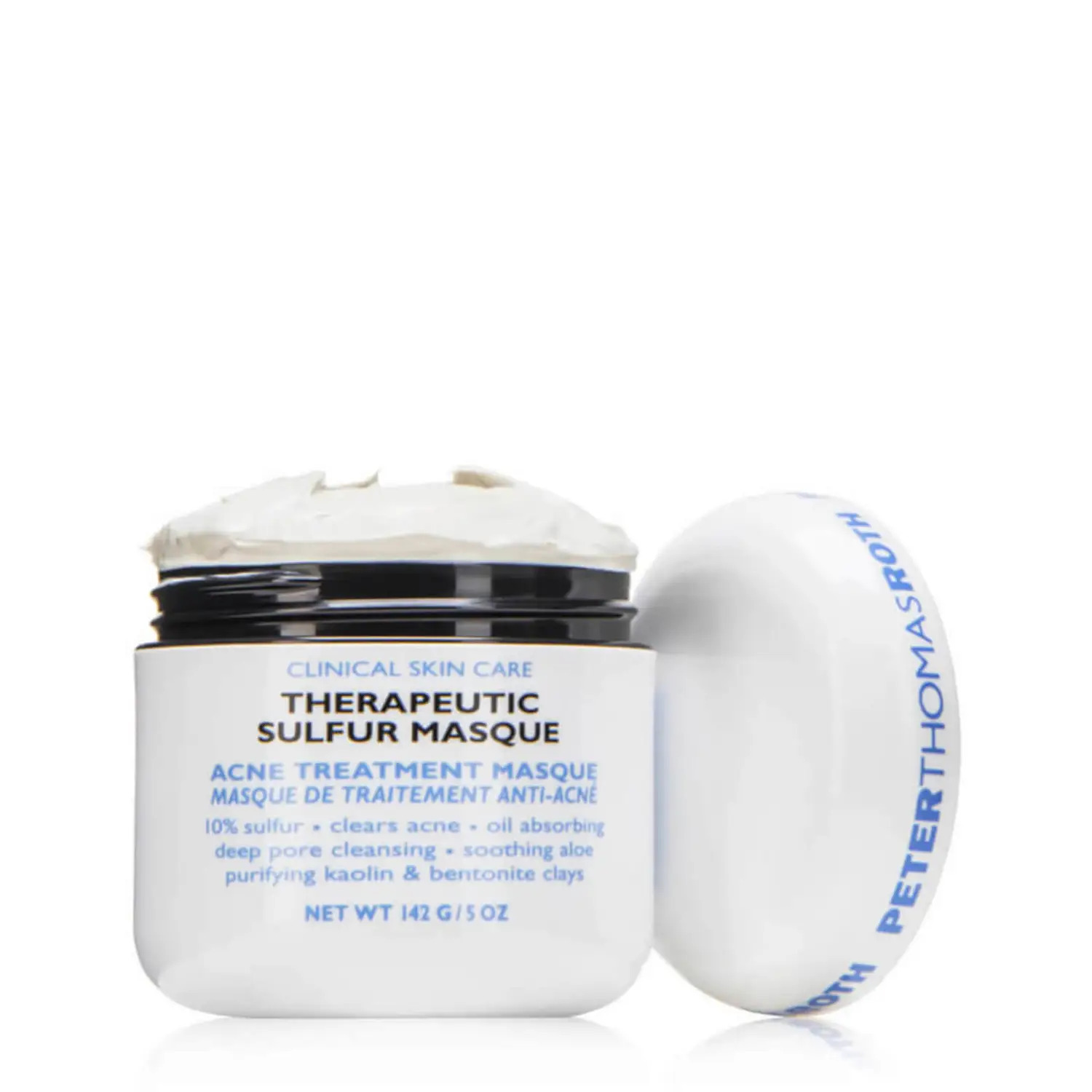 Peter Thomas Roth Therapeutic Sulfur Mask
This cult-favorite mud mask doesn't smell great (unless you like the smell of sulfur) but there's a reason people flock to it in droves. This formula takes the acne-fighting, astringent properties of sulfur and combines it with clay for deep pore cleansing.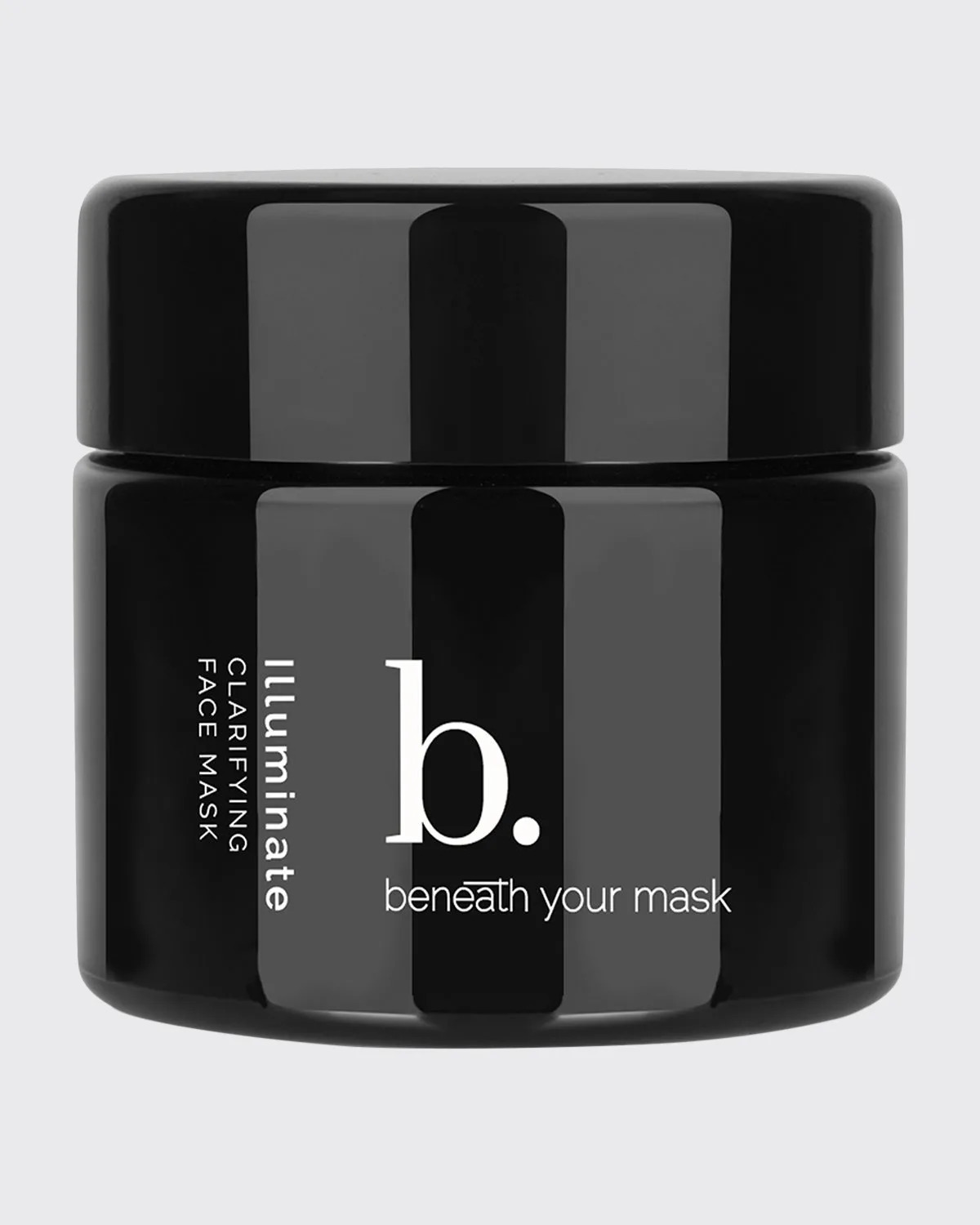 Beneath Your Mask Illuminate Clarifying Face Mask
Formulated when its founder was looking to nourish her skin after her lupus diagnosis, Beneath Your Mask creates products that reverse the toxic effects of the environment. This clarifying mask helps clear acne and fade hyperpigmentation without stripping your skin of essential nutrients. It also boosts collagen and shrinks pores—turns out, you can have it all!
Best Nourishing Face Masks
Be sure you're giving your skin much-needed nutrients to replenish your skin barrier, support hydration and elasticity, and combat environmental stressors. Masks packed with antioxidants and superfoods soothe and protect your skin to keep it healthy in the long term.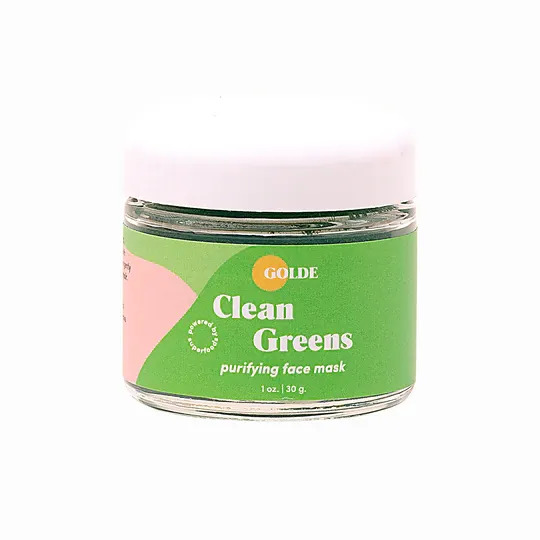 Golde Clean Greens Purifying Face Mask
Golde packs the power of superfoods into their products to support holistic health. The Clean Greens Face Mask is like a green smoothie for your face. Expert tip: Mix the powder with Manuka honey for extra nourishing powers.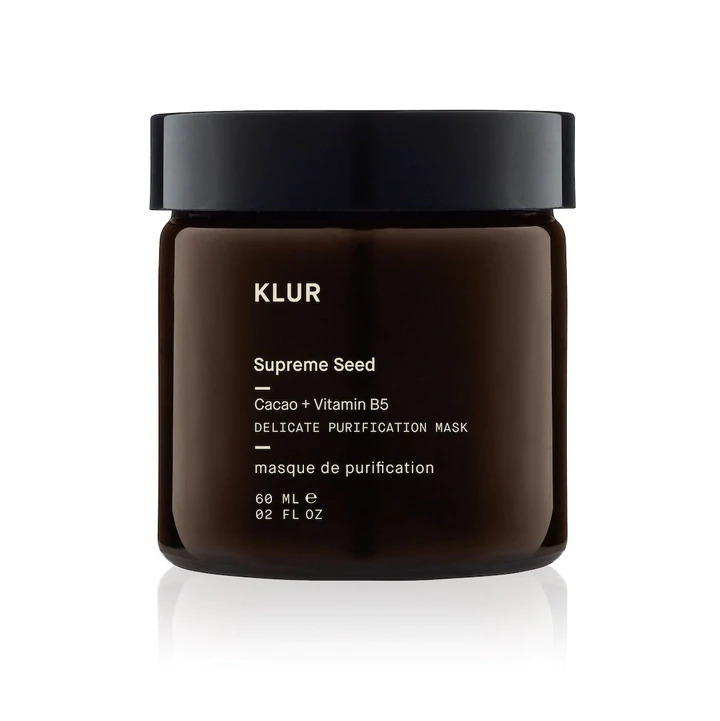 Klur Supreme Seed Purification Mask
Your skin is probably overworked. This mask is a soothing, weekly balm to give your skin nutrients while drawing out the accumulated congestion and debris.
Best Exfoliating Masks
Exfoliation is one of my favorite parts of my skincare routine. It's also one of the most instantly gratifying. A good chemical or physical exfoliator transforms my skin instantly. But be warned, it can be tempting to overdo it. Resist the urge to over-exfoliate with harsh, daily products by implementing an exfoliating mask for targeted resurfacing.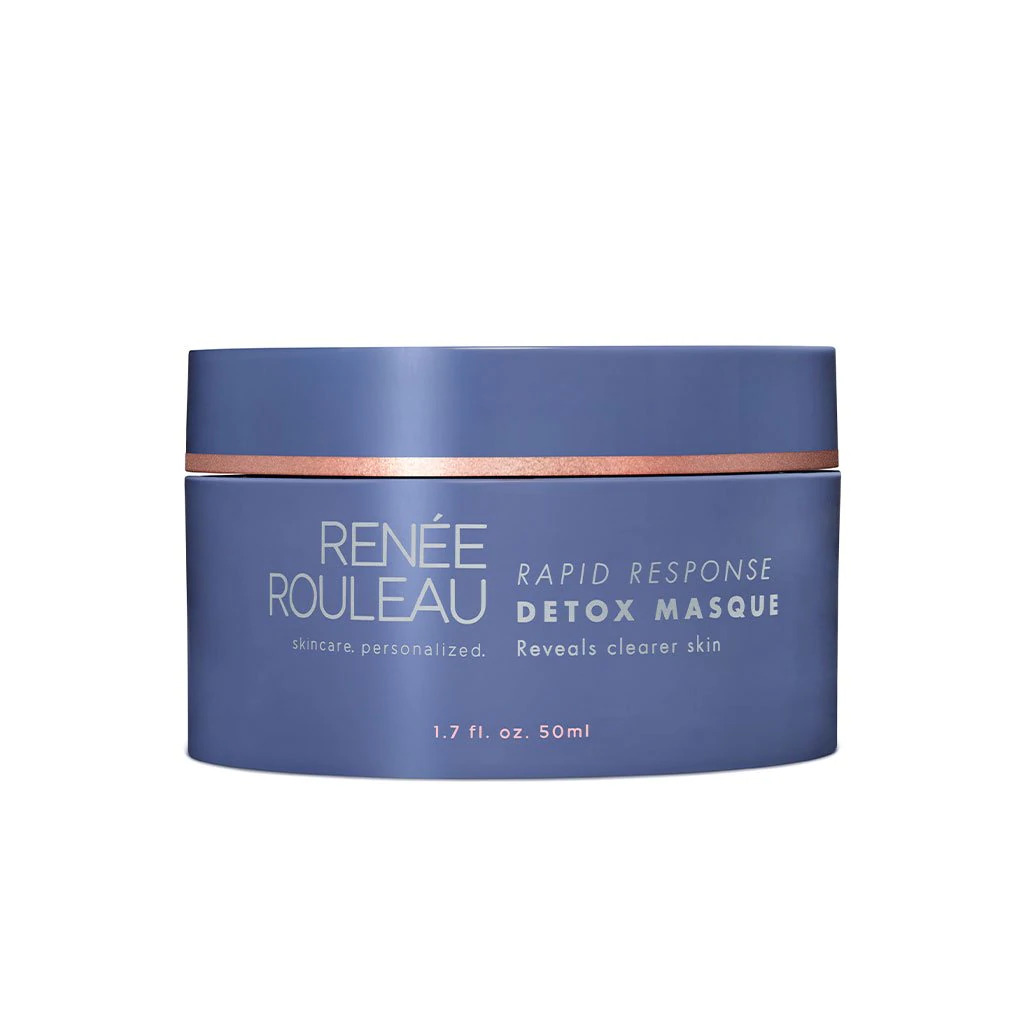 Renee Rouleau Triple Berry Smoothing Peel
Famed esthetician Renee Rouleau makes some of the most coveted skincare products around. This deeply exfoliating peel rids bacteria and oil from deep within pores to prevent and clear away blemishes while instantly calming surface redness and irritation. Use it before your cycle to prevent cystic breakouts!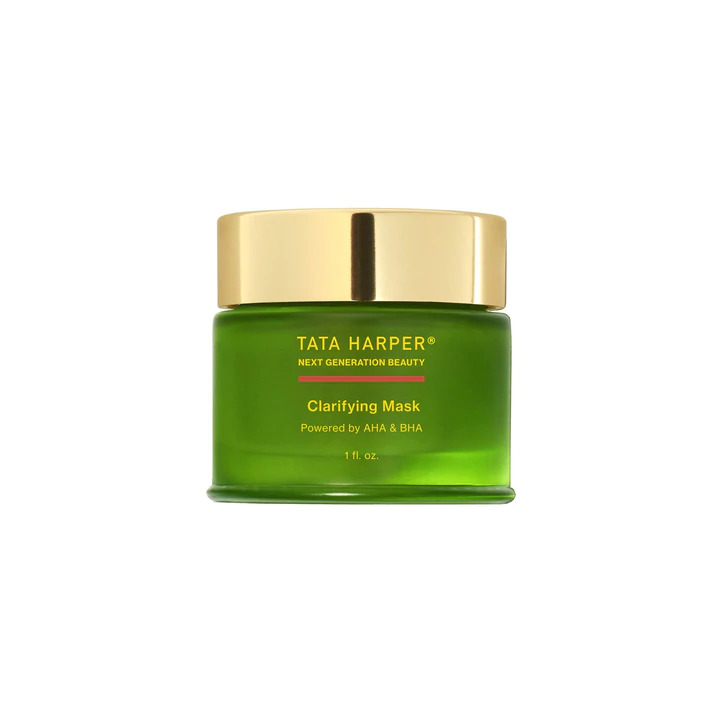 Skin feeling dull before an event? Last-minute plans? This Tata Harper mask is a glorious combination of physical and chemical exfoliation. Buff away the debris and dead skin to reveal an instantly radiant visage the second you wipe this mask off. It also leaves your skin buttery smooth for makeup application.
Best Brightening Masks
For the ultimate glow, opt for products rich in antioxidants like vitamin C, plus exfoliants to buff away any dullness. These active ingredients can be pretty intense, so a mask is a good way to get all the benefits without compromising your skin barrier. Who doesn't want to look like they're always illuminated by a ring light?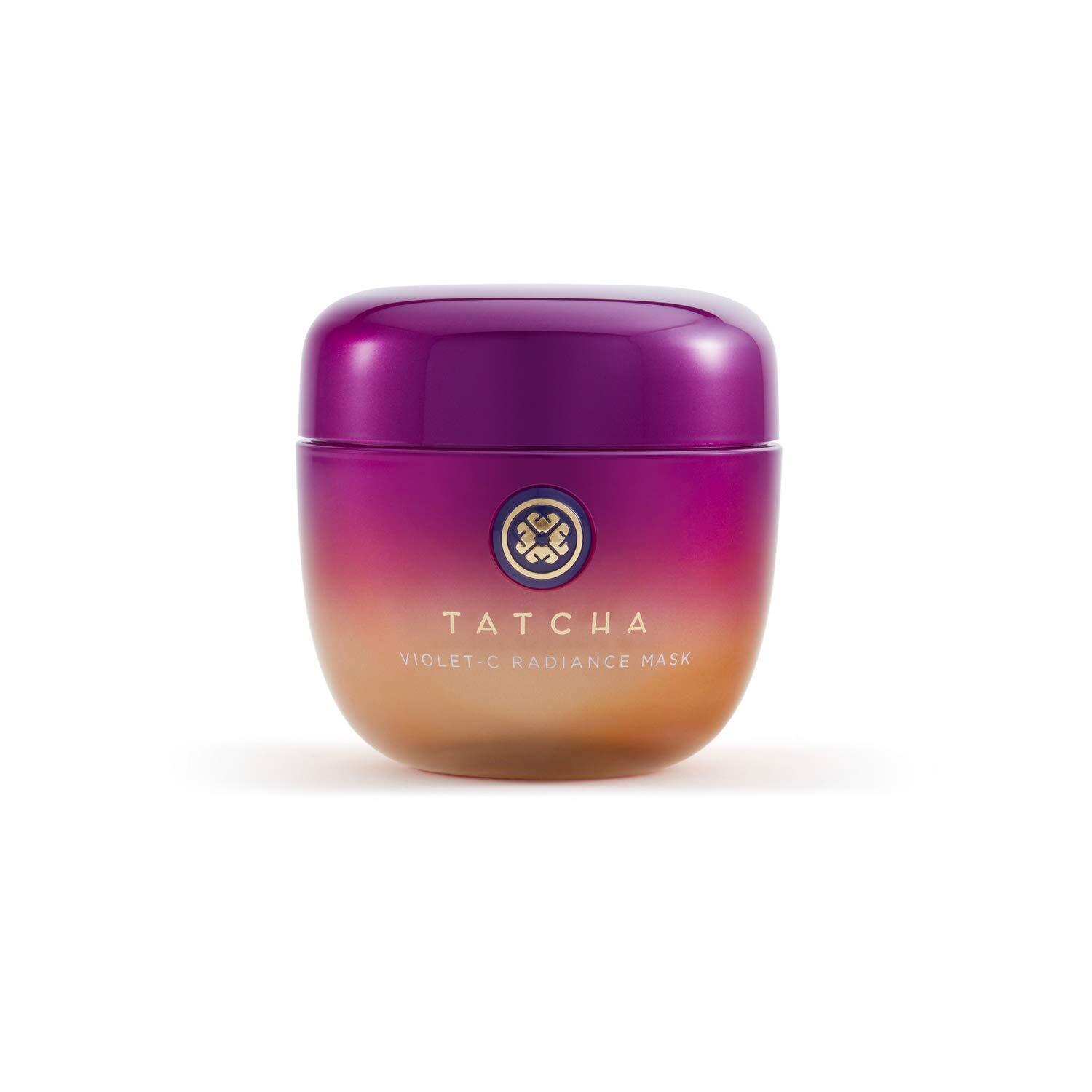 Get yourself a mask that can do both: look good in a self-care selfie (It's purple! It's iconic!), but also pack your skin full of instant glow-getting vitamin C.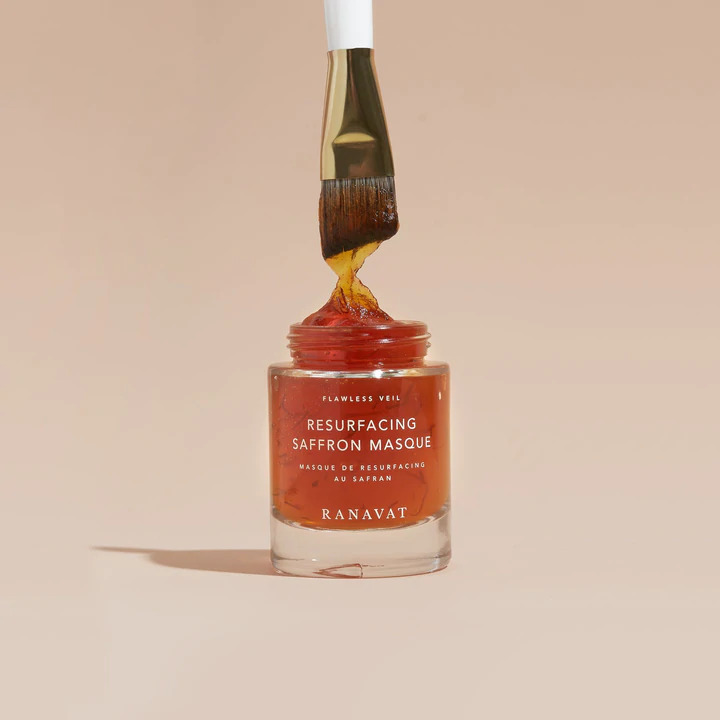 Ranavat Flawless Veil Resurfacing Saffron Masque
Inspired by the ancient beauty rituals of Indian Royalty, this mask is both luxe and effective. Saffron, one of the most powerful natural brightening ingredients, is joined by AHAs and enzymes for their resurfacing powers, plus a unique blend of Ayurvedic botanicals to reveal a brighter complexion.
Best Retinol Mask
Retinol doesn't have to be scary. Use it in your routine once a week with a face mask. Retinol stimulates cell turnover to encourage collagen and elastin production while healing signs of sun damage. Remember: When it comes to retinol masks, start slow.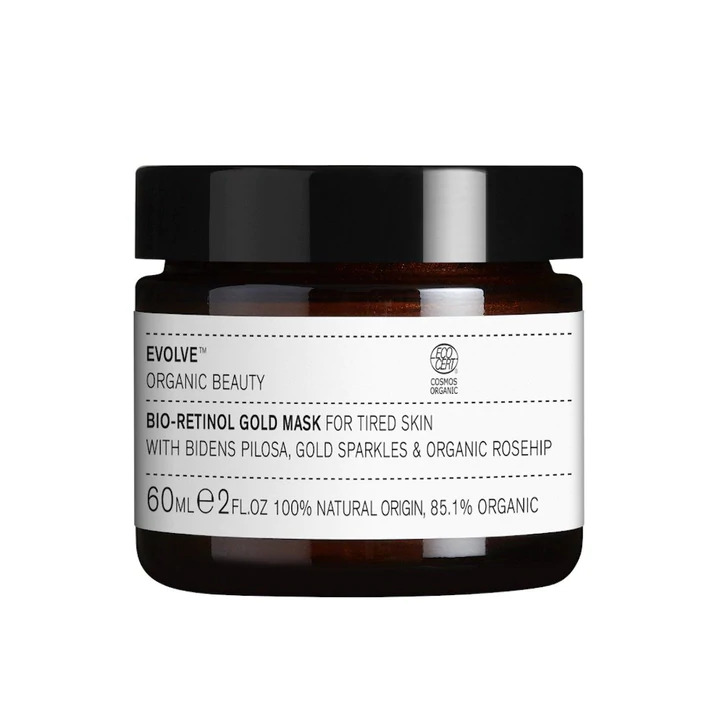 Open up a jar of this mask and you'll be instantly enamored. Scoop this rich gold mask onto your skin if you want all the benefits of retinol without the potential side-effects. This sustainable bio-retinol alternative smooths skin, stimulates collagen, and promotes cellular renewal to keep the skin nourished and youthful.