In the age of TikTok, Instagram, and the ever-present influencer, the number of new beauty trends that come our way each day can be overwhelming. To help us sift through the noise, we tapped experts in their fields to share the summer beauty trends they expect to dominate in 2022. Because no one has time for (or wants to invest in) fleeting fads.
Ahead, discover the makeup, skincare, hair, and nail trends that are about to be everywhere this summer, courtesy of artists we admire. Whether you're looking for a significant aesthetic change or a few slight tweaks to keep things fresh, the following will guide you in the right direction—guaranteed.
Read on for the top summer beauty trends of 2022.
Featured image by Belathée Photography.
The Makeup Summer Beauty Trends of 2022
Makeup artist Sandy Linter, who has been working with models and celebrities since the 1970s, understands the cyclical nature of trends. She also has a keen eye for what's worth noting. Ahead, Linter shares her predictions for the summer beauty trends and looks that will be everywhere this season.
"Makeup looks will continue to be trendy and fabulous over the summer of 2022," Linter shares. "The Y2K influence favors an everything goes approach to makeup."
Double Eyeliner
Linter: I've just discovered an amazing Chanel creme shadow that I can line under the eye, instead of the usual black pencil. The crème shadow can be applied with an angled liner brush and used on the top lid too, in addition to your regular liner.
There's a lot of experimentation going on. The Billboard Music Awards show had the best makeup. Doja Cat looked amazing and very new. Megan Fox looked amazing, too—the heavy liner was sort of a throwback to the 1970s. Liner plays a very big part in the makeup looks. Find the look that best suits you and go for it.
Earthy Shades
Linter: Expect a lot of golden and rosy shades. Practically any shade can be worn as eye shadow, except the usual, blues and greens (use those shades on your nails instead). Earth tones are always in style. The Chanel shadow kit 226 Tisse Rivoli with the ombré shades and highlighters are perfect for looking natural but with a bit of an edge. I say, don't hesitate to try something new.
Emerging Makeup Brands to Try
Linter: Trinny of London. For summer travel, they have a genius way of stacking eye, lip, and cheek colors in little pots. The young, stylish shades are so easy to use.
The Hair Trends of Summer 2022
For summer hair, it's all about finding the balance between effortless and chic—and for many, heat resistant. Celebrity hair colorist Mark DeBolt (of New York City's Mark Ryan Salon) shares the cuts, colors, and more summer beauty trends he expects to see this season.
A Touch of Texture
DeBolt: Long shaggy textured layers, textured bobs, and wavy layered mid-length cuts with wavy bangs are in. It's all about the natural texture!
A Goodbye to Beach Waves
DeBolt: People are getting away from all the beach waving. We're seeing more natural waves and hair movement.
Micro Accessories
DeBolt: This summer is all about the tiny—even micro—bows and delicate ribbons. They are a great way to subtly dress up an outfit this summer and are super chic.
Strawberry Strong
DeBolt: We are loving all the versions of strawberry blonde in my salon. It's actually a trend we have been seeing since the pandemic with blondes as well. There are so many versions of these red tones to customize the color to anyone's wants and needs as well as match their skin tones, eye colors, etc. You can really create a work of art.
The Wet Look
DeBolt: I love this trend! Pairing a red or bold lip with the wet style is great for a night out. My favorite products to use for this high-shine style are Sebastian wet gel or R&CO motorcycle gel.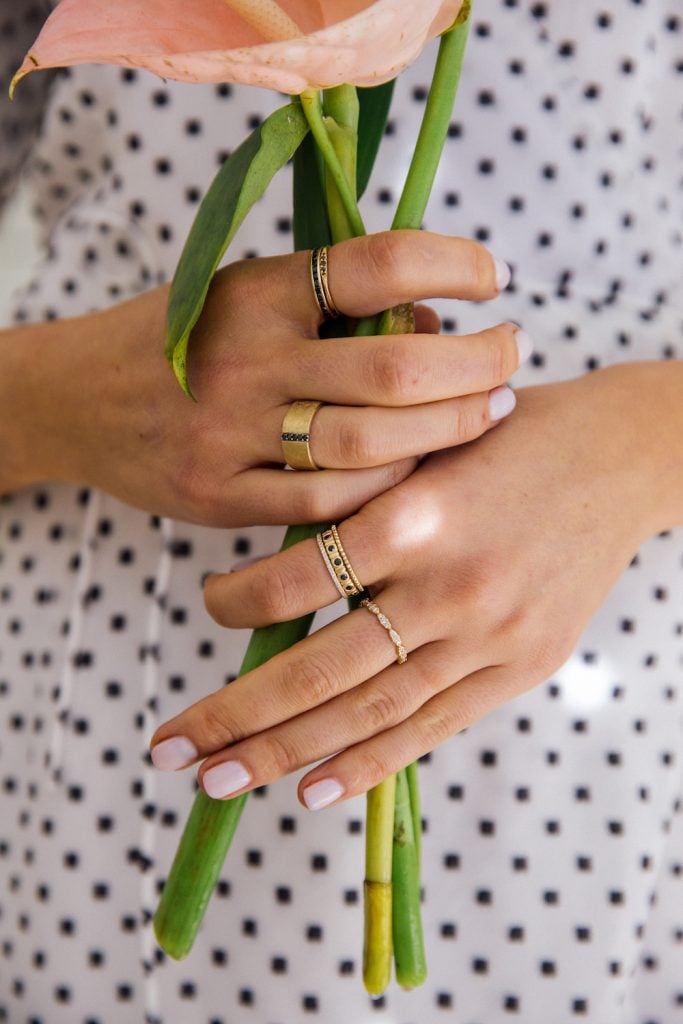 The Nail Trends of Summer 2022
Nails were made for experimentation. Ruled by bright colors and bold accessories, this year's top summer beauty trends come courtesy of professional nail technician Hang Nguyen (aka @TheHangEdit).
Summer Classics
Nguyen: I think classic shapes always remain true to any season. Almond, coffin, square, squoval… they're all up for grabs this summer.
Neon Nails
Nguyen: Bright, colorful neons always seem to take the lead during this season and I think it'll maintain that momentum.
Natural Gems
Nguyen: I think gems on natural nails will be a thing this summer. It always goes in and out, but I think things like pearls and gems can be a popular thing once again this summer
The Skincare and Summer Beauty Trends of 2022
As the line between beauty and skincare continues to blur, more and more are using their morning routines to achieve today's coveted glowy look, rather than simply swiping on highlighter. For tips on happy summer skin, we tapped Terri Bryant, celebrity makeup artist and founder of Guide Beauty, Linda Wang, founder of Karuna Skin, and The Beauty Chef founder Carla Oates.
Skinimalism
Bryant: In terms of treatments, we're pairing back and simplifying. When we overload the skin with excessive ingredients and treatments, we're more likely to experience skin sensitivities. We're focusing on hydrating, calming, and balancing treatments versus more aggressive "anti-aging" peels, extractions, and exfoliators.
For a Natural Glow
Oates: It's important to select topical skincare products that are natural and really nourish your skin. Many people don't realize that your skin has its very own microbiome—it's also our body's first line of defense. Products that strengthen our skin's natural barrier will undoubtedly help to promote that lusted-for glow. My favorite product at the moment is GLOW F.A.C.E, which is packed with powerful active ingredients but also contains a unique fermented prebiotic and postbiotic extract that literally feeds the skin.
Wang: To fake a "glow" after applying a moisturizer, try tapping a little face oil on your cheekbones like a highlighter! My favorite is our Multi-Tasking Face Oil.
Green Skincare
Bryant: I love Powerella's synergistic "whole body" approach to beauty and wellness. Their Hydro-Greens Gel Serum is a powerhouse blend of skin superfoods. The formula is chock full of clean, plant-based actives like spirulina, turmeric, and MSM, which is a vegan collagen activator. It also has over 90 additional free radical-fighting plants and minerals. It's like a shot of green juice and my skin drinks it up!
Natural Alternatives to Injectables
Oates: I think any natural alternatives to injectables will continue to gain momentum—so things like skin massage and acupressure, Gua Sha tools, needling, and LED light, all of which deliver great results without having to undergo more invasive procedures.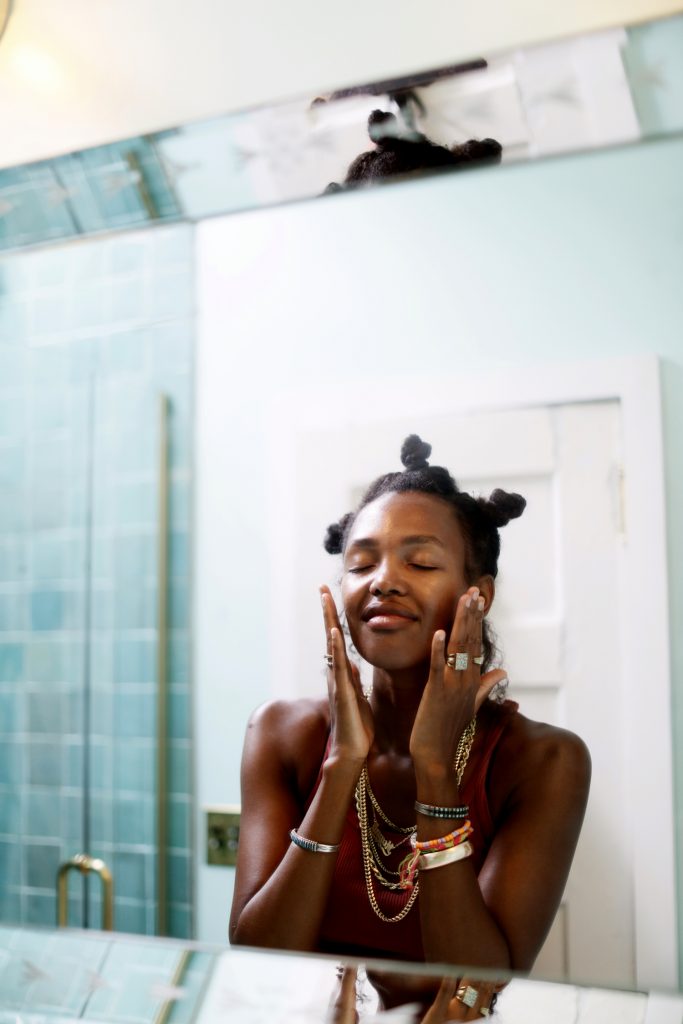 The Buzziest Beauty Ingredients of Summer 2022
Prickly Pear Everywhere
Wang: Definitely keep your eye out for any products that have Prickly Pear! It has excellent soothing properties and also helps to visibly improve the overall tone and texture of your skin.
Bet on Bakuchiol
Oates: Bakuchiol is definitely a standout! Touted as a natural alternative to retinol, this incredible ingredient is proven to improve skin tone and ameliorate hyperpigmentation. It minimizes the appearance of fine lines and wrinkles and increases skin firmness. And unlike retinol, it doesn't cause irritation or sensitivity. There is also promising evidence to show that it may make the skin less sensitive to the sun, which is great news for vitamin A devotees!