While morning routines are entirely unique, they often stem from a central intention: preparing ourselves for all that our day entails. Whether we work out first thing, take our time preparing a nourishing breakfast, or prioritize sleeping in, there's a desire for structure and routine that guides the rhythm and ritual of our early hours. But personal as our morning routines may be, we'd be remiss not to admit that we're perennially curious to peek into the lives of the successful women we admire. And Carrie Barber is a perfect example of an inspiring life well-lived.
The creative director and owner of MAKE Beauty is unapologetic about her morning routine. She admits to scrolling the 'gram and is a creature of habit when it comes to breakfast (more on that deliciousness below). She's streamlined her skincare and beauty routines and her daily uniform perfects the put-together look. It's clear that Barber has her sights set on success (and succeed, she certainly has), but from our conversation, there's an evident self-compassion and gentleness woven throughout her morning. To be able to balance grit and hustle with kindness and self-love is no easy feat, but it's one Barber has mastered—and we're taking all the notes we can.
"When I was starting out, I had a clear vision of what I wanted for my career and wouldn't accept anything less. I believe that the need to keep moving forward got me to where I am today."
First, let's dive into your career…

What brought you into the world of beauty?
Growing up in Boulder, Colorado, I was mostly a tomboy. I didn't play with makeup because my mom never wore it (she has incredible skin). Her routine was always just water and sunscreen. Once I got to college, I started to really play with makeup as I tried to find my own personal style.
But it wasn't until I started working at Sephora that I truly became obsessed with beauty. What I love most about beauty is how it inspires a shared connection with people you may not otherwise connect with. I'm naturally very shy, but I could talk for hours with strangers about mascara. That emotional connection is what makes beauty my passion.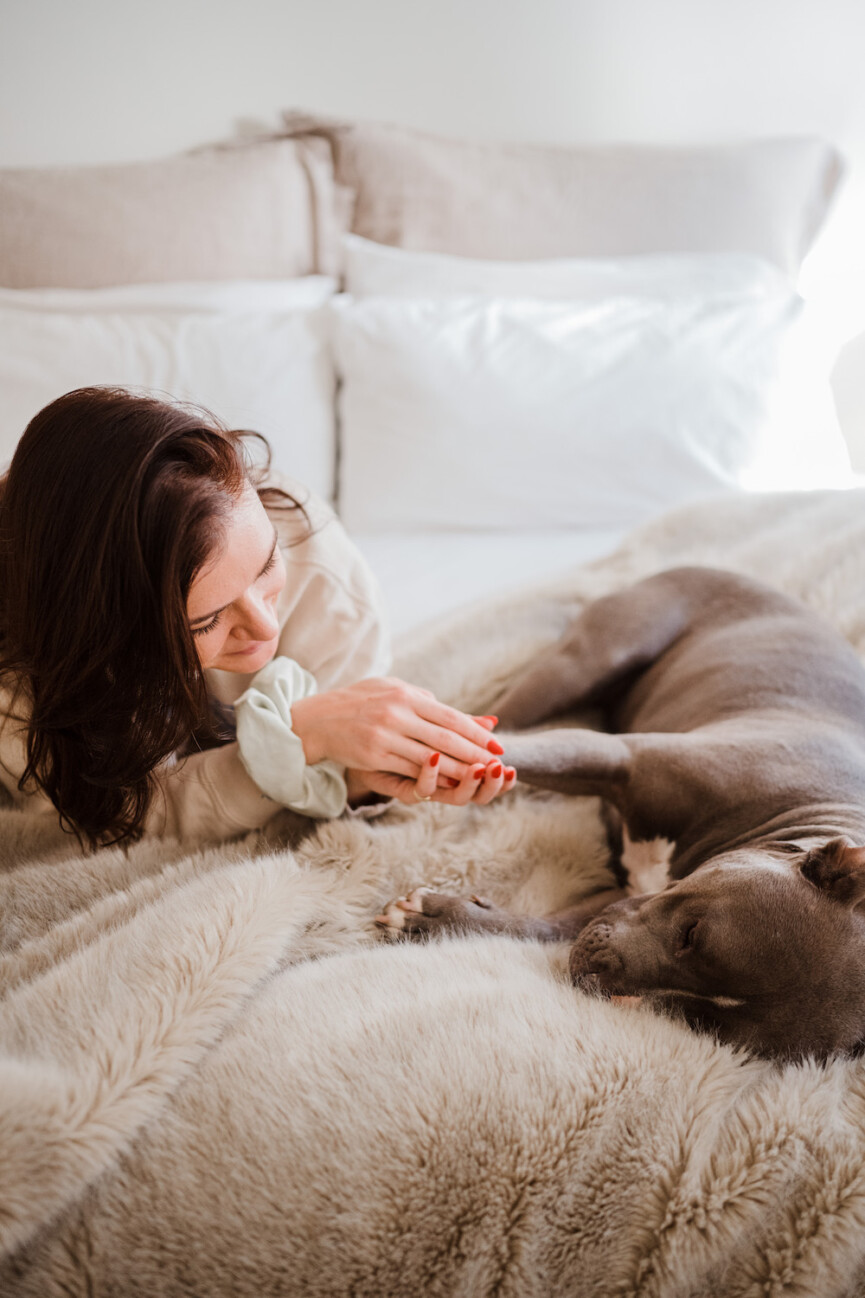 How did your time with Violet Grey impact you—both professionally and personally?
Violet Grey was the first place I worked where I felt like the aesthetic and ethos aligned with my own. Cassandra is an excellent marketer and has a keen eye for the next up-and-coming thing which made it fun to create content and tell a story that cut through all the noise. Violet Grey is a powerful retailer because they are a trusted source in beauty. With new brands launching every day, that can be hard to find.
How would you describe your mission at MAKE?
At MAKE, we create multi-functional, modern skincare and cosmetic essentials that push beyond the concept of clean. We partner with biotech labs to create formulas that utilize sustainable botanical materials, Lab Engineered Natural Ingredients (LENI) and skin-compatible synthetics.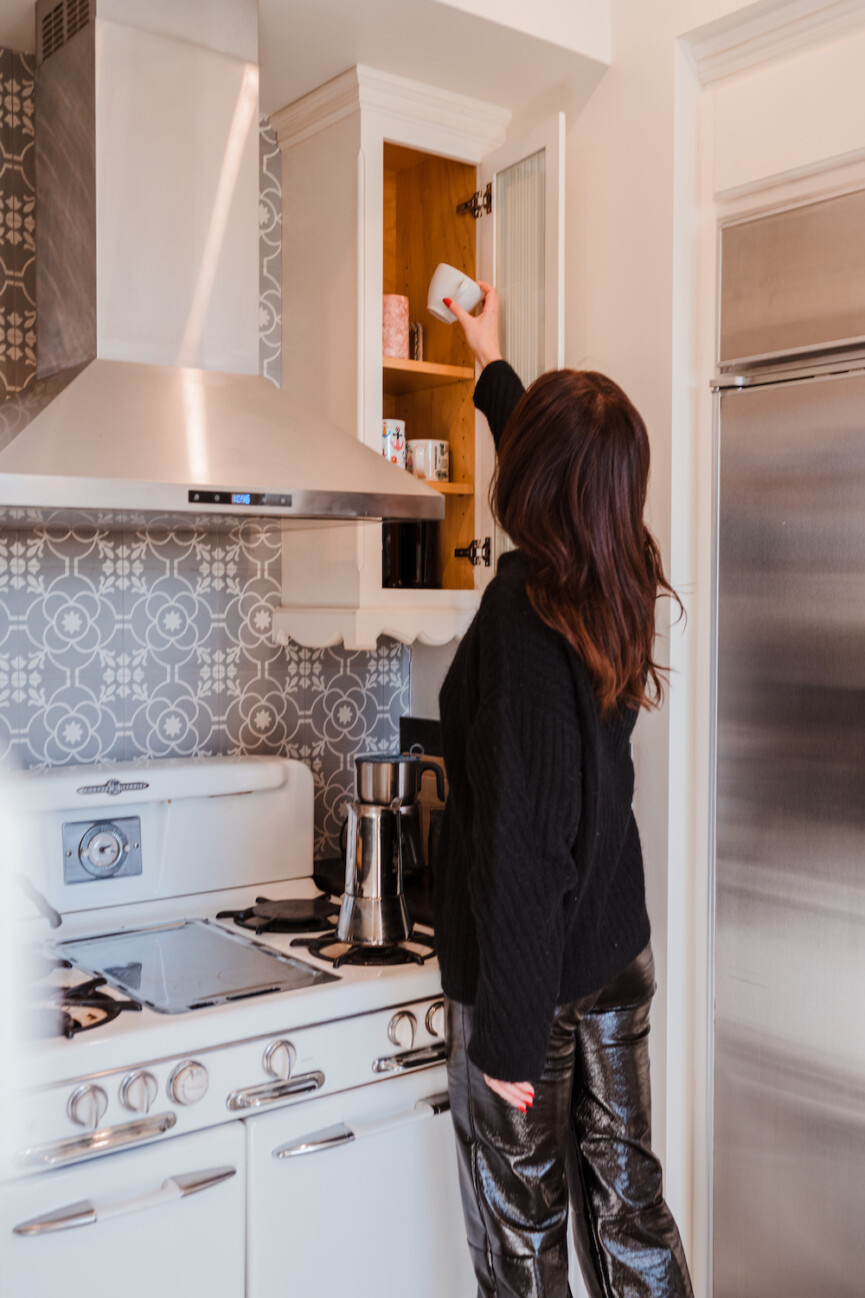 On career lessons learned…
What are some of the challenges you've faced in starting the brand?
The biggest challenge was starting a brand during the pandemic. We had to compete with big brands over cardboard for shipping boxes or not being able to launch products because they were stuck in a shipping container at the port of Long Beach. We weren't alone in facing these challenges, but when you're a small business, the impact feels bigger.
For me personally, a challenge has been creating a brand that has a reason to exist. When we work on product development and zero in on a product to add to our assortment, I ask, Is there a need for this? Does this exist? And if it does, can we improve it? With all the products we've launched, I believe they serve a purpose and each have earned their place in your routine.
What personal hurdles have you had to navigate and overcome?
I had a really hard time letting go of the idea that I should know what I'm doing and that I have to be good at everything. Every day, I'm doing the best I can. Some days are great and some days are not so great, but I have to remind myself that that's okay.
Work has always been the thing I felt best at, but I had to release that idea of perfectionism in order to get the actual work done.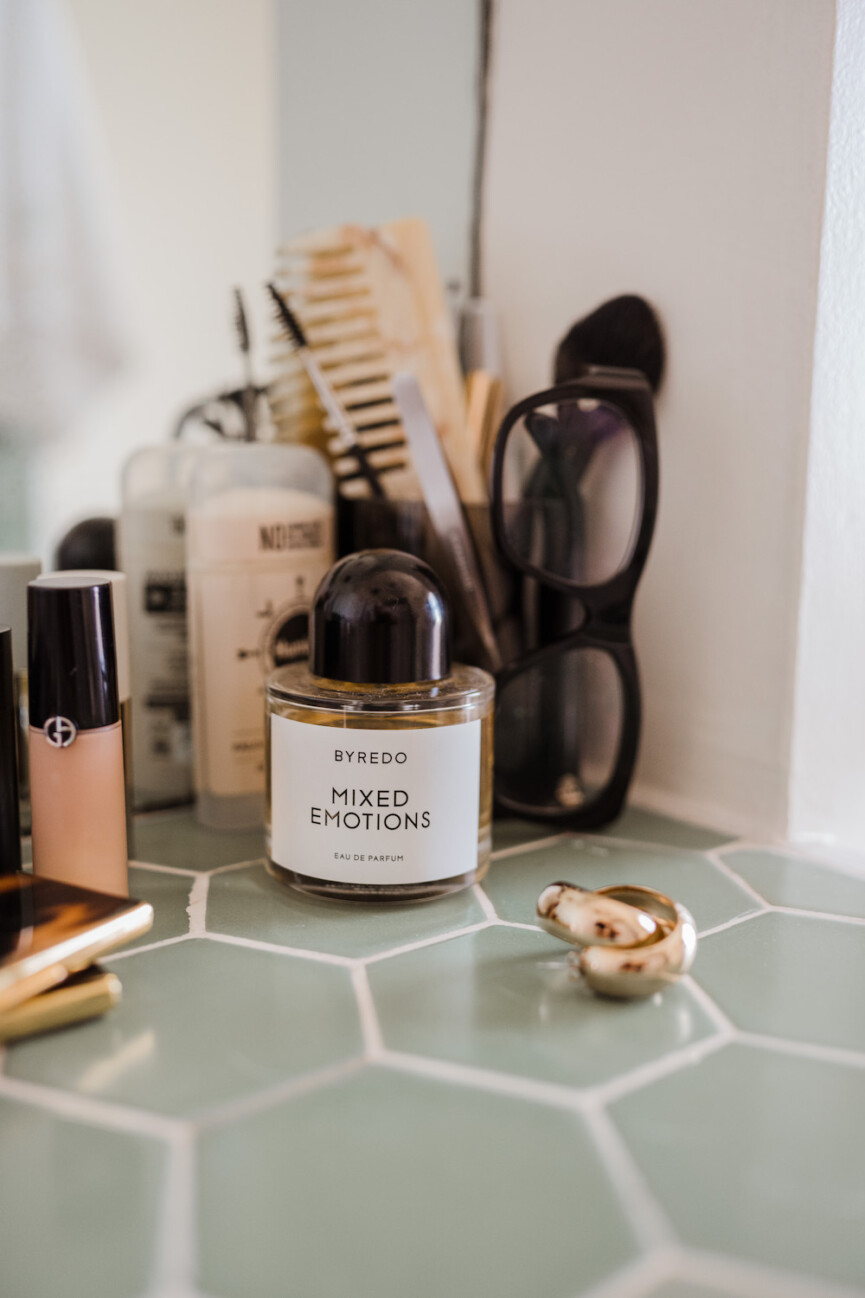 On her morning routine…
Describe your morning routine from start to finish. What skincare and beauty products do you use?
I keep my skincare simple in the morning, I wash my face with MAKE Succulent Skin Wash, followed by MAKE Lactonic and Super Cell Deep Moisture Cream. Putting on makeup has been my mediation lately, it makes me feel (and look) just a little bit better. Especially as we are about to launch color for MAKE, all I want to do is play with makeup.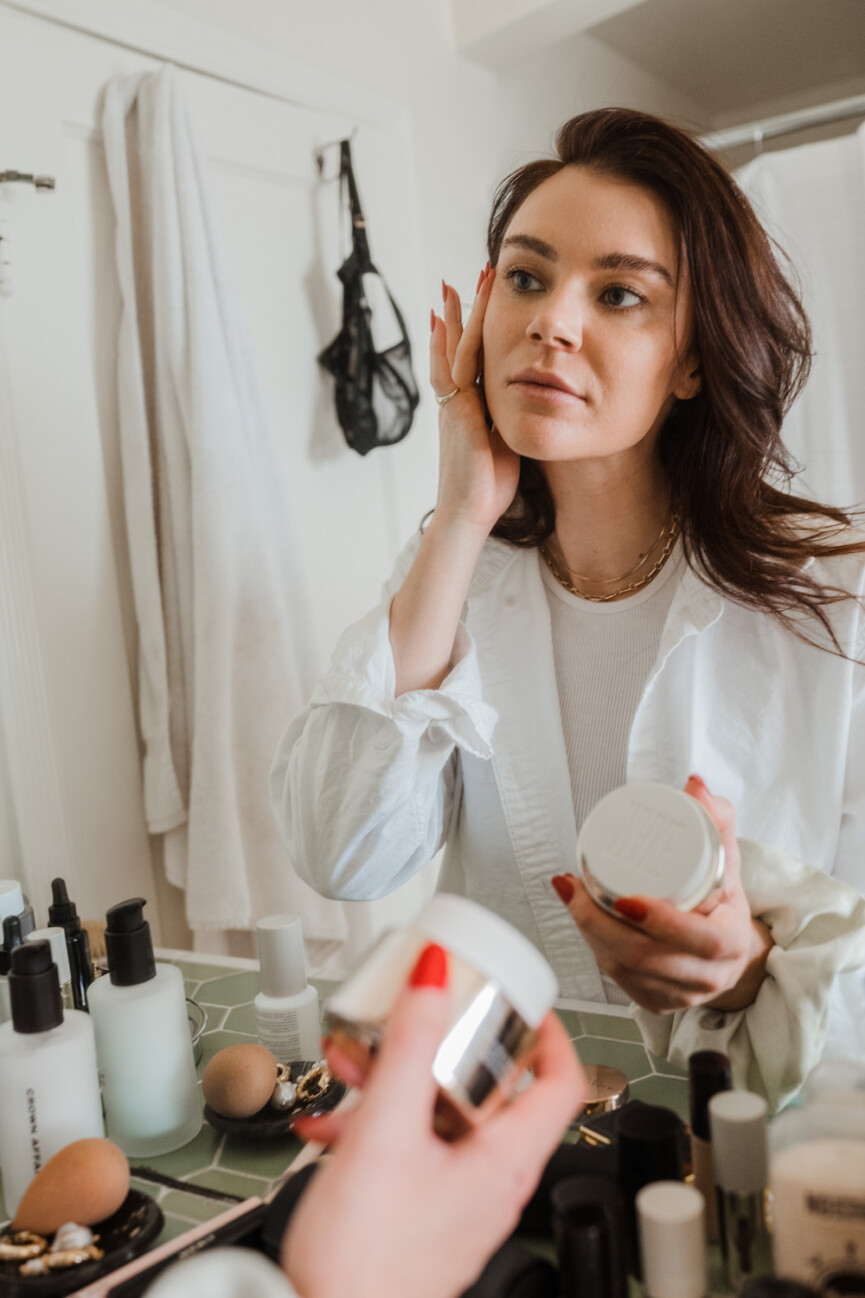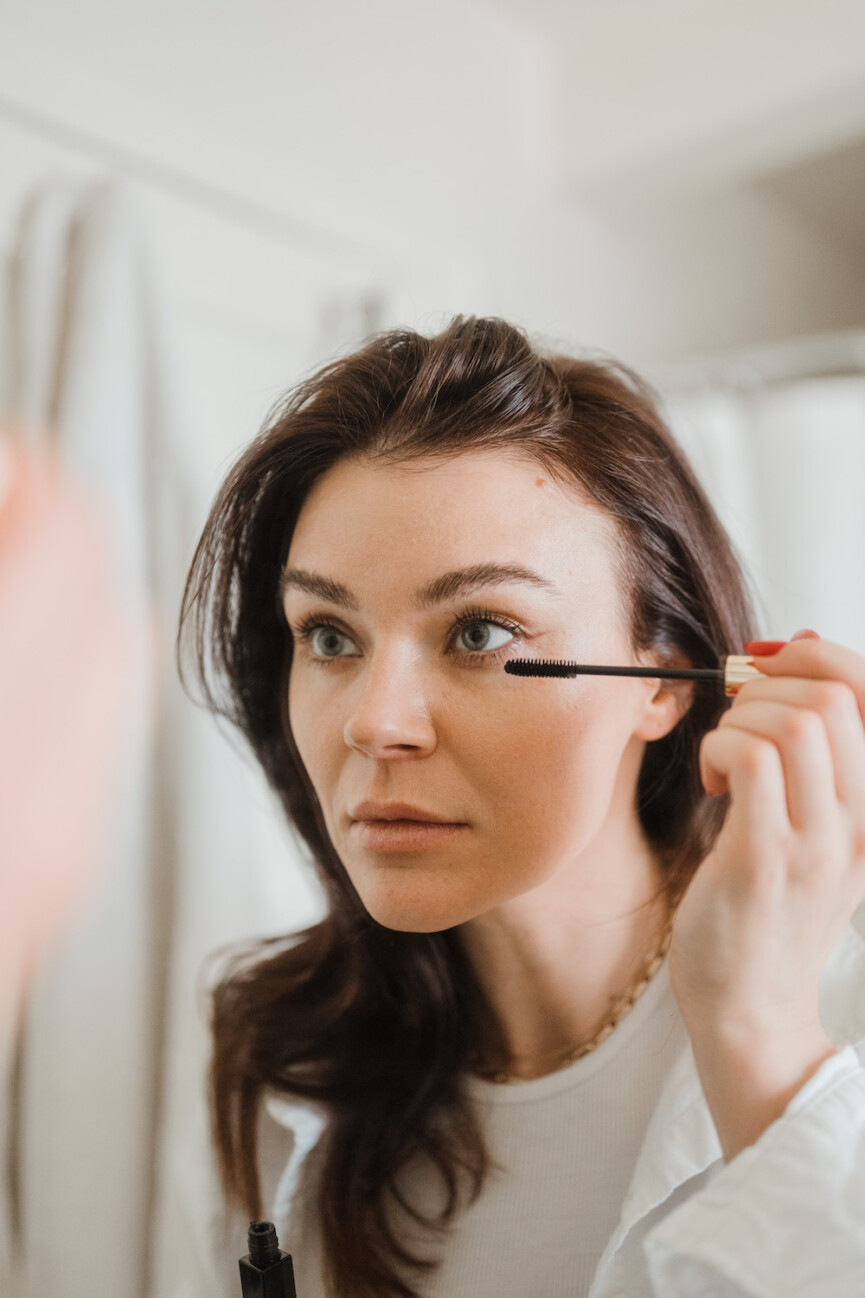 Most days my makeup is Armani Concealer, MAKE Clear Brow Gel, Westman Atelier Face Trace Contour Stick, and Chanel blush. Then I add some nude shades to contour my eyes and do a featherweight cat eye. I top it off with mascara, Charlotte Tilbury Lip Pencil and MAKE Serum Balm.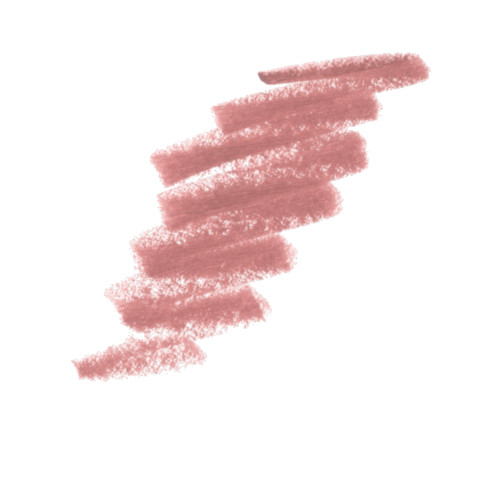 Charlotte Tilbury Lip Cheat Pillow Talk
Charlotte Tilbury Lip Cheat Pillow Talk, $24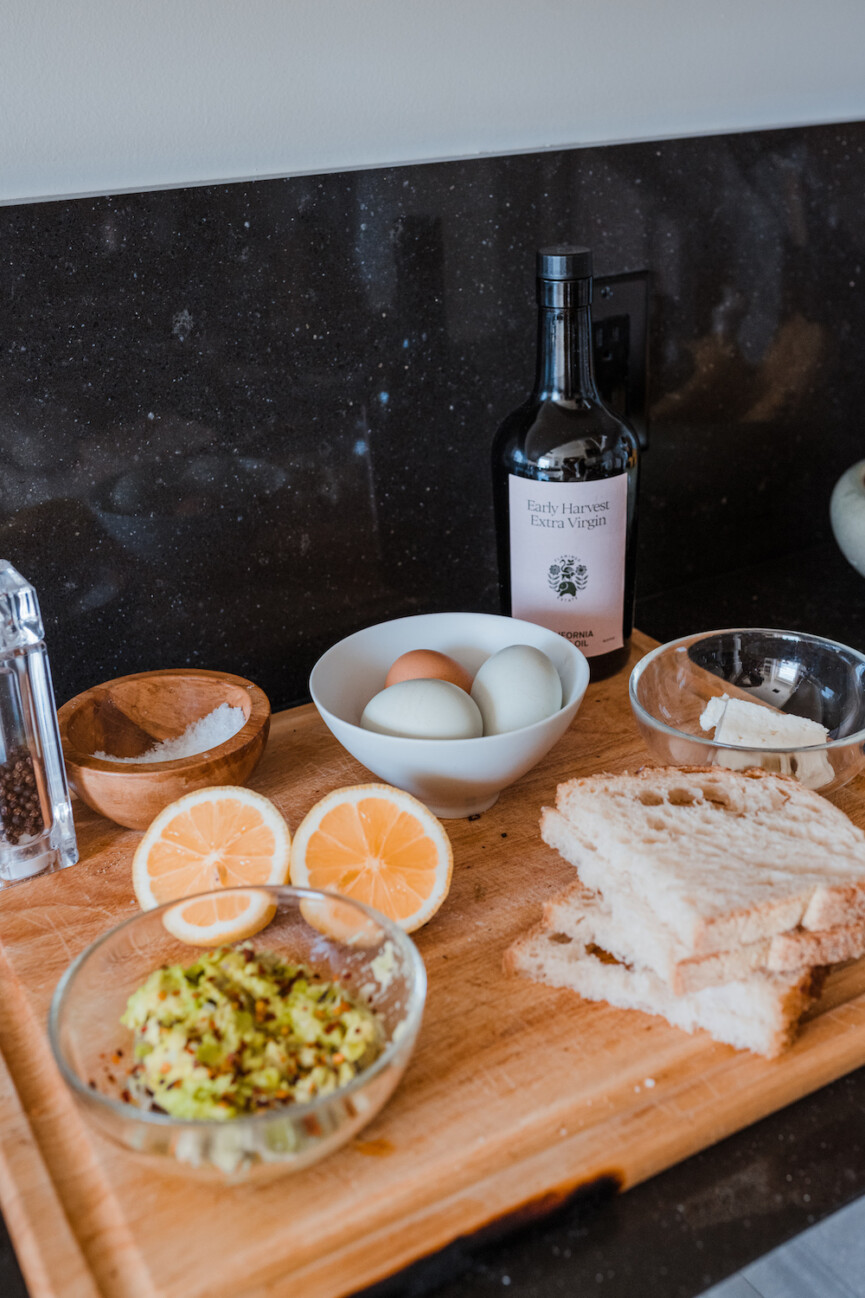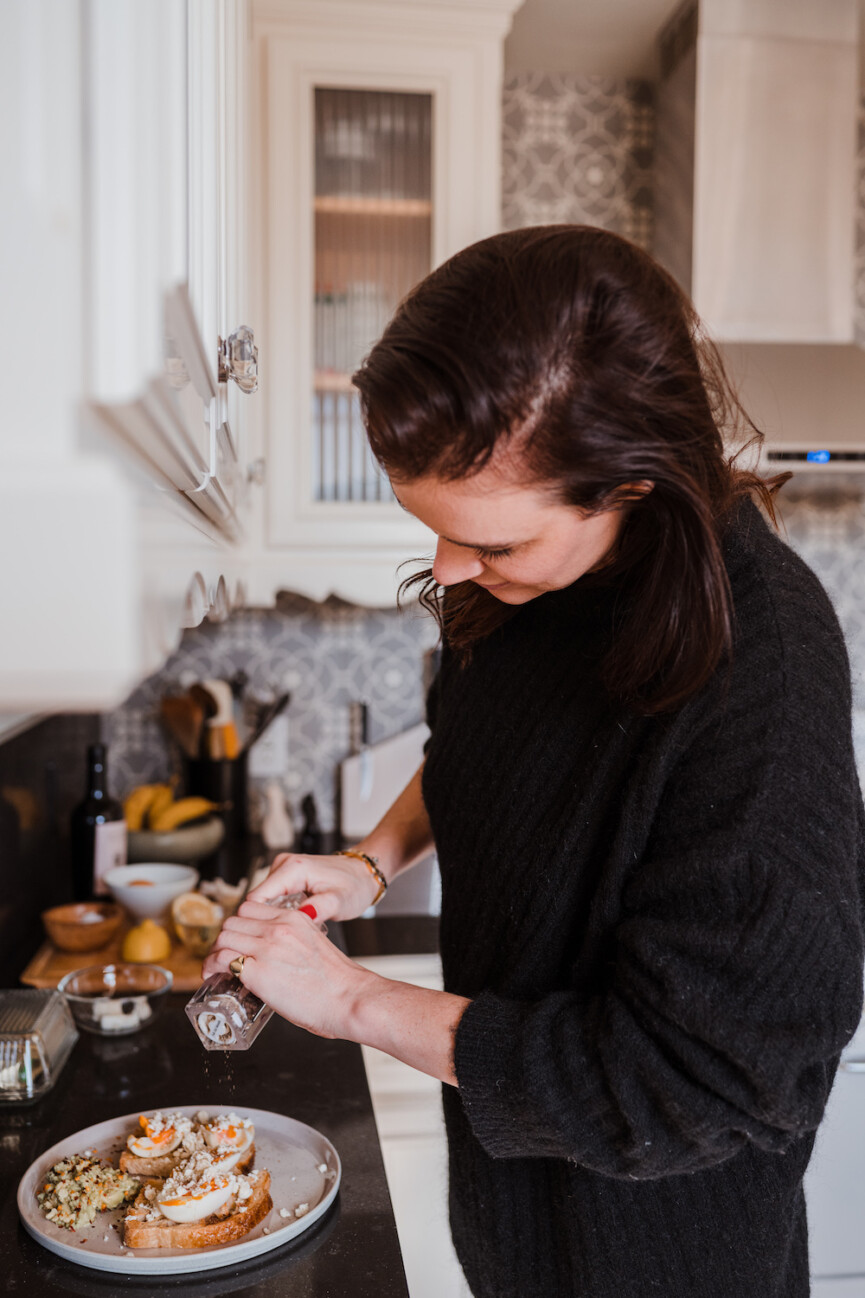 What do you eat for breakfast?
Every day I have a large piece of sourdough bread with soft boiled eggs. Some days, when I'm really hungry, I'll order a breakfast burrito from Erewhon to my office 😉
What are your morning media rituals?
Every morning I check IG, scan the news, and listen to The Daily.
What's your daily uniform these days?
I work in an office, so I make a point to look put together. Most days I wear black pants and either a black sweater or black blazer. When I worked at Sephora our dress code was black, white, and gray and I've been doing it ever since.
What do you always have on your nightstand to ensure a smooth, successful morning?
I always keep water on my nightstand so it's there when I wake up.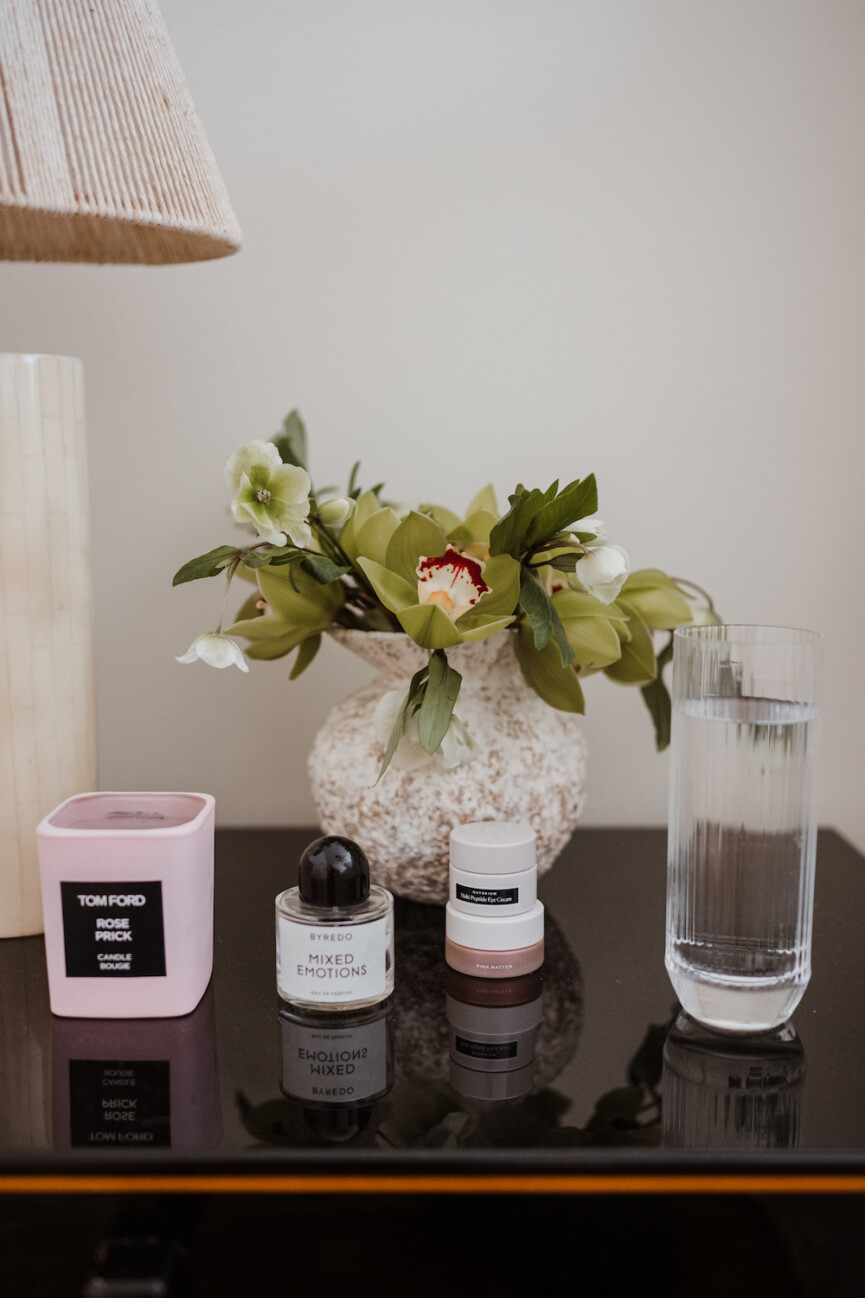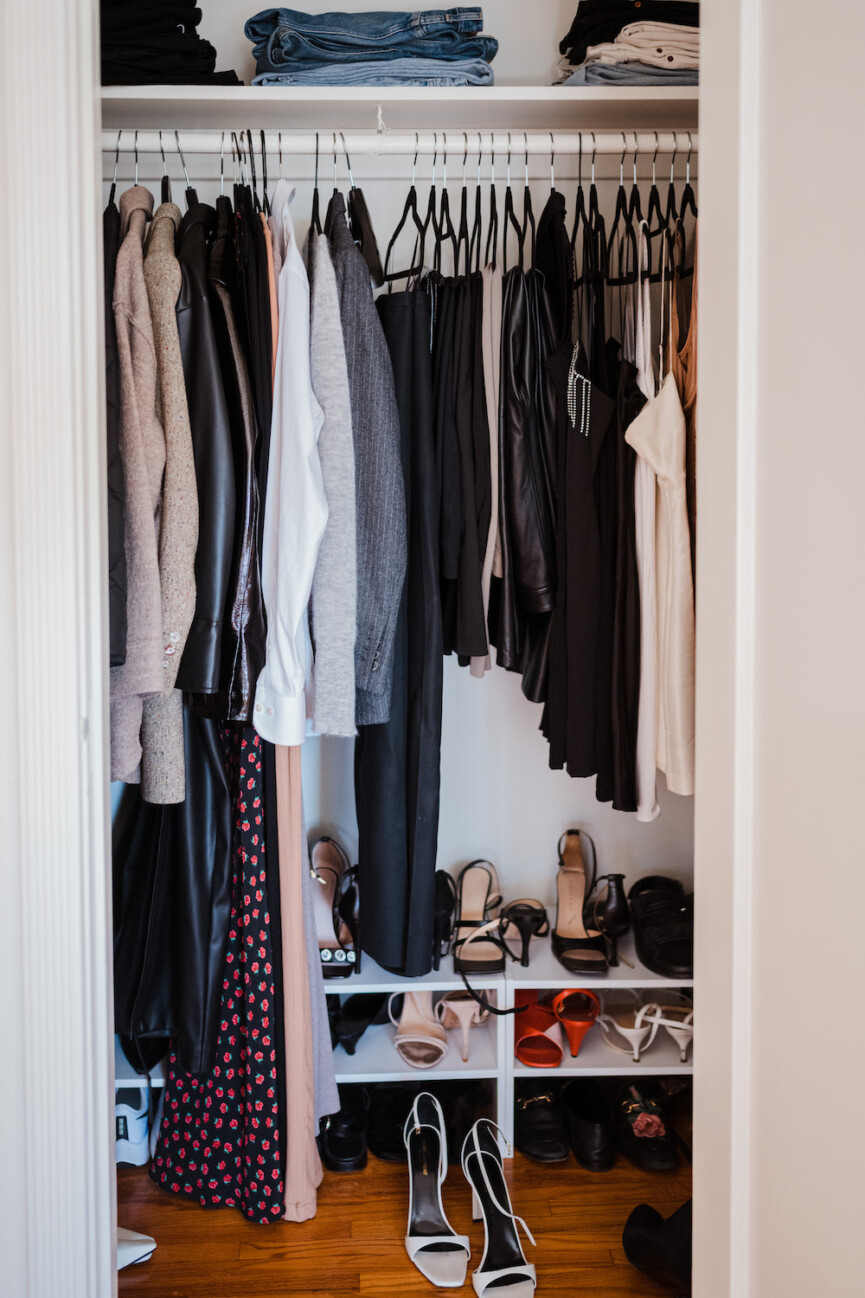 What are your favorite books?
I have never been a reader. I was very dyslexic until my sophomore year of high school and reading was nearly impossible. Even now, reading isn't my first choice. However, one of my favorite books of all time is Three Women. I read the hardcover, then immediately listened to the audio book because I didn't want it to end. The experiences these women go through are told in a raw, unapologetic way. It was unlike anything I have ever read before. Just talking about it makes me want to read it again.
What's your favorite getting-ready soundtrack?
Lately it's been the Euphoria soundtrack.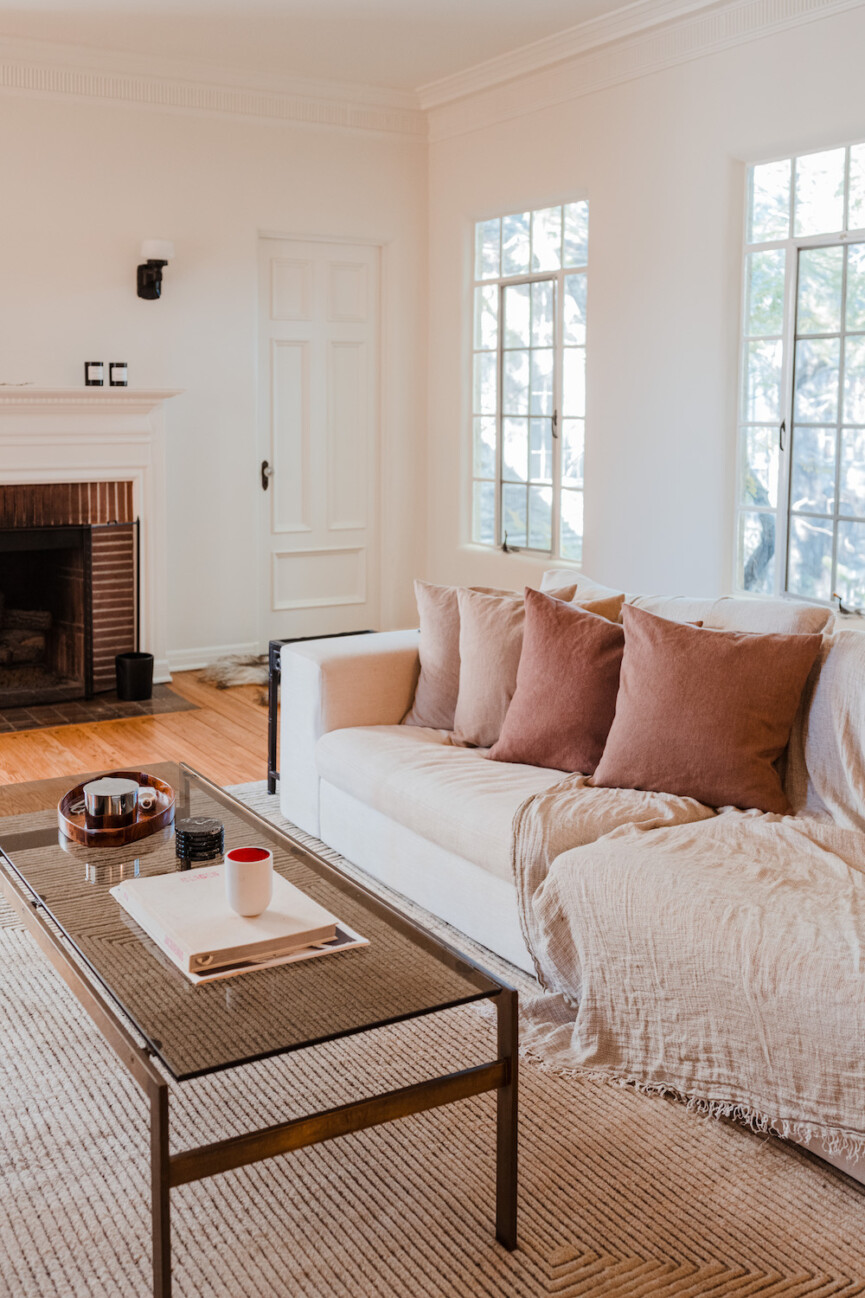 What are one or two things you do every day to live a more present/mindful/joyful life?
I've always had a lot of anxiety, so I've gotten really good at talking myself out of a spiral. A few times a day, I'll check in and ask myself what I need or how I'm feeling. It helps me stay balanced. I also try to laugh as much as I can—I think it's one of the best things you can do for your energy and mood.
If you could pin your success down to one thing or one moment, what would that be?
When I was starting out, I had a clear vision of what I wanted for my career and wouldn't accept anything less. I worked really hard and knew when I was ready to move on to the next thing.
I believe that the need to keep moving forward got me to where I am today.
Sentence Finishers…
I never leave the house without… Serum Balm.
If there were more hours in the day, I would… take up a new sport like golf or tennis.
Healthiest morning habit… water before coffee.
Worst morning habit… Instagram when I wake up, but I don't make myself feel bad about it!
One thing I want to be known for is… improving the world in some way.
The one thing I fear the most is… being alone.
When I feel that fear… I keep showing up or phone a friend
The book I always recommend is… Three Women.
The three traits you need to succeed in life are… honesty, perseverance, and fun!
Bath or shower? I recently became a shower person because I love washing my hair. I swear by Crown Affair Shampoo and Conditioner.