Accent walls first truly began trending in the early 2000s, but thanks to a few pops of color that popped a little too hard, some designers have shunned the concept or, to quote one of our own recent articles, deemed them "very much in the past." But I stand with a large portion of the internet when I say that accent walls can still add valuable interest, but only when done well. To prove it, I've gathered a variety of bedroom accent wall ideas that avoid the trend's cardinal sins:
Using a bold color that's not cohesive. Your chosen hue should complement its surroundings.
Being the only focal point of a room. You want your accent wall to be a part of a room's overall design, not its entire personality.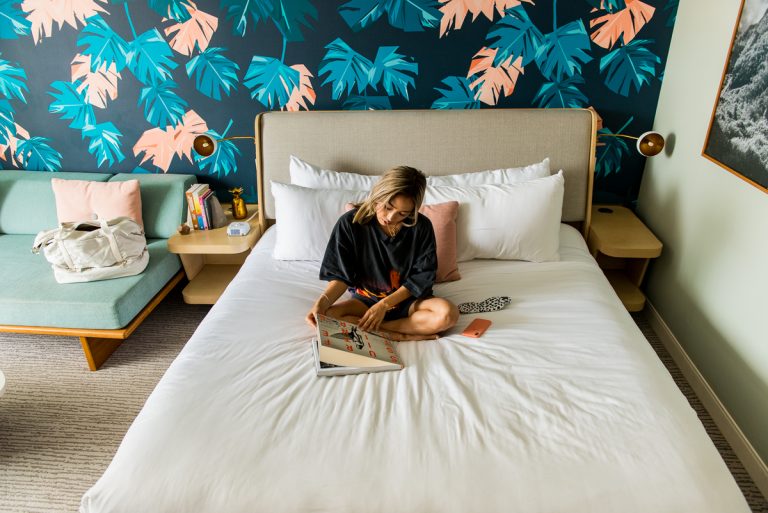 20 Bedroom Accent Wall Ideas That Are Very Much In
The list of offensives may be short, but they're big enough to distract from the pros of accent walls, which can be fantastic for faking space in small rooms or creating defined spaces in open-concept areas. Plus, an accent wall doesn't have to include paint—in fact, the following suggestions rarely do.
Ahead, discover 20 bedroom accent wall ideas that incorporate texture, pattern, art, and more to add some well-loved depth to the most personal space in your home.
A bold color and thoughtful texture mix beautifully in this mid-century-inspired DIY project that doubles as a headboard.
With some streamlined shelves and a solid collection, this project puts the display in book display.
A neutral macrame work of art adds texture and dimension to white walls.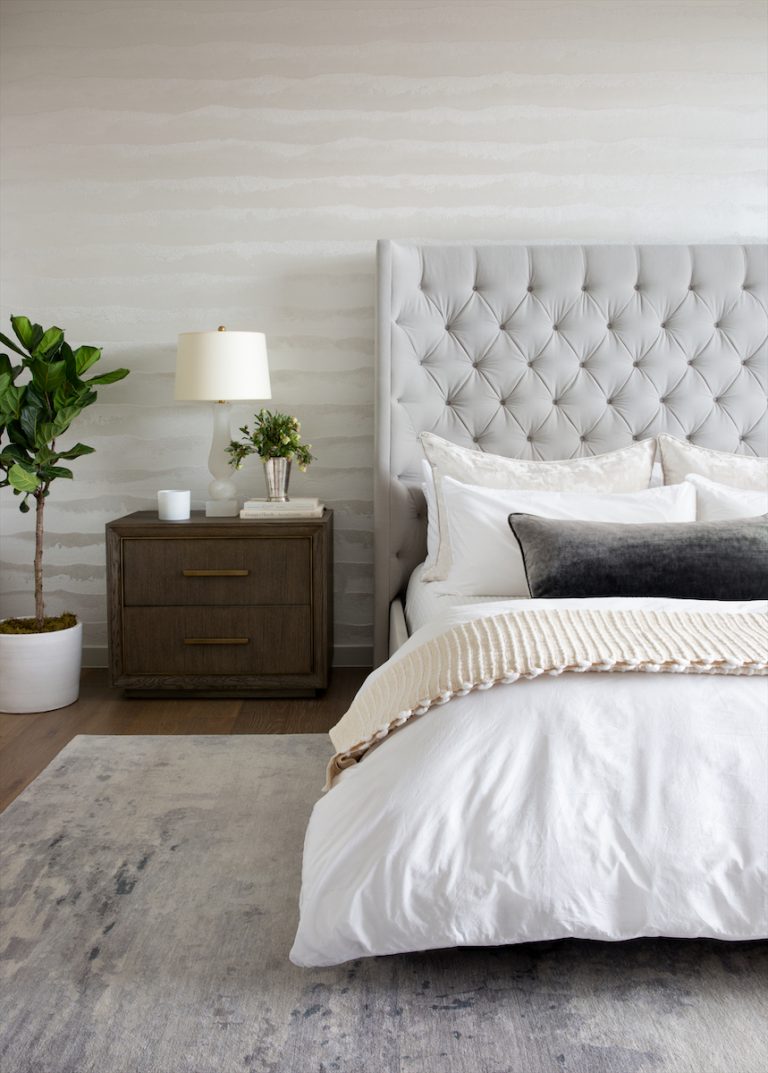 It doesn't have to be a color that draws the eye.
Using two curtain rods, drape a fabric of your choosing to create a dreamy focal point.
For a kids' bedroom or even a nursery, go full regency era with a cascading, eye-catching bed crown.
Love, Simon is a fantastic movie full of warmth, acceptance, and a chalkboard wall I'll never stop wishing I had in my childhood bedroom.
Note: For a sleek black look (and the exact paint used in Love, Simon), opt for Ben Chalkboard Paint from Benjamin Moore.
Add architectural allure and warmth with this DIY wood slant wall.
Draw the eye upward with a ceiling color that complements your space, but makes its own statement.
Not ready to give up your neutral walls but still want to incorporate the popular hue? A painted ceiling lets you have it all. For a smaller space, consider splurging on truly beautiful paint, like Farrow & Ball's Bancha.
Use a contrasting color to draw attention to an architectural element.
Take full advantage of the checkerboard revival with a more neutral take on the MacKenzie-Childs-esque pattern.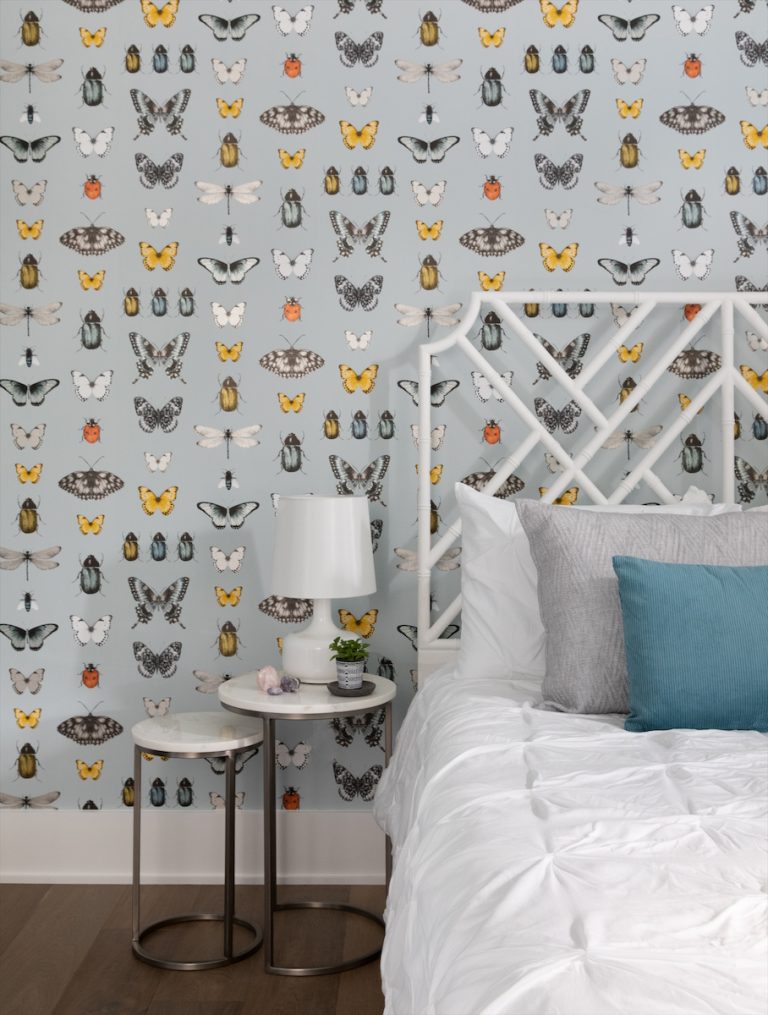 Your floors can be just as considered as your walls. And thanks to the fine folks at Room For Tuesday, you can even DIY your way to heating them up.
Grab a brush and bring your favorite wallpaper to life for a fraction of the cost.
If you can make a brushstroke (and have plenty of patience), you can make this playful wall mural.
The most noncommittal of the noncommittal.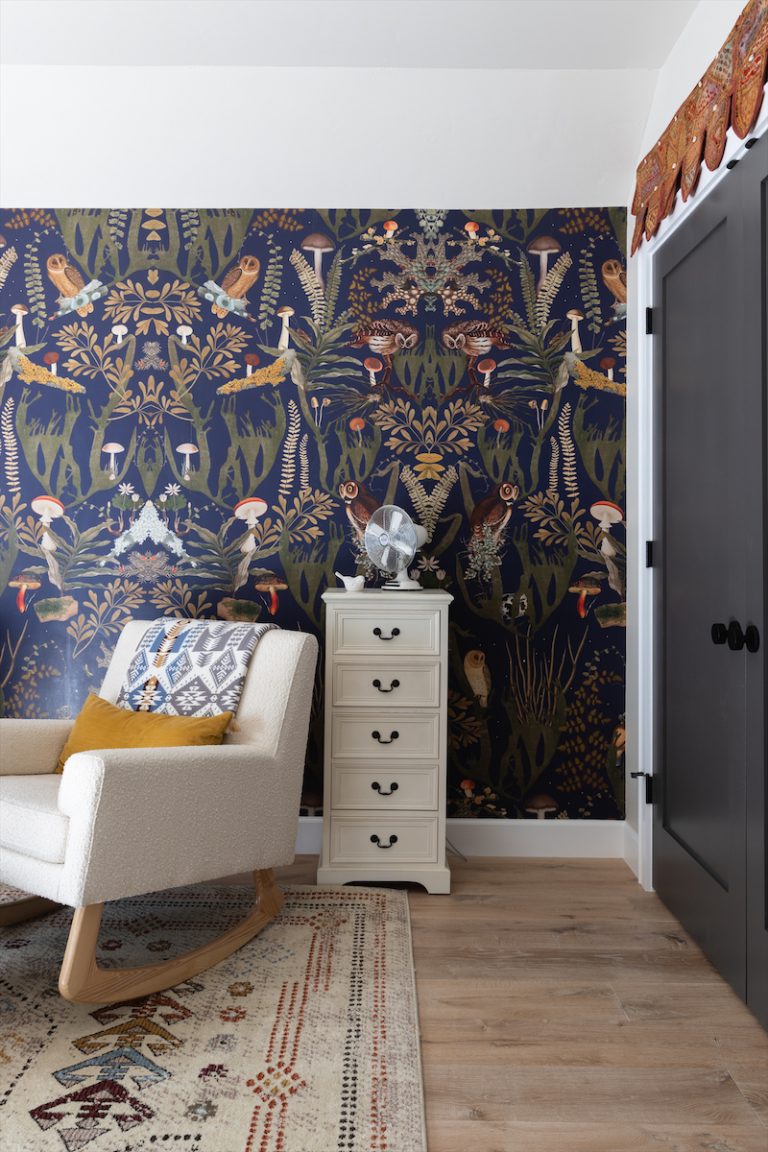 Add a geometric pop of color to tie a small space together.
This terracotta-painted arch adds a whole new dimension to a simple sideboard.
Wooden slats are a go-to for adding depth, but eclectic tiles can be a perfect accent all their own— between rooms or along your bedroom wall.
While a renovation might reveal beautifully preserved brick walls, most are likely stuck with plain white walls. Fortunately, there are some incredible dupes that offer the same age-old appeal without the history.