When the first couple of TV home makeovers offers wisdom, we take note. Particularly when that insight applies to one of our favorite categories: cozy fall décor. Designers and partners Nate Berkus and Jeremiah Brent are known not only for their elegant style but a layered aesthetic that pays close attention to detail and texture—key components when it comes to comfortable spaces. Case in point: the couple's West Village townhouse, which they masterfully transformed from "sterile" to soulful.
In honor of the new Nate and Jeremiah fall collection for Living Spaces (which just launched today!), the photogenic duo share a few expert tips for creating an instantly inviting living room to cocoon yourself in this fall. Whether you're looking to embrace this season's top trends or just want to make small, easy updates with high impact, cozying up is well within reach.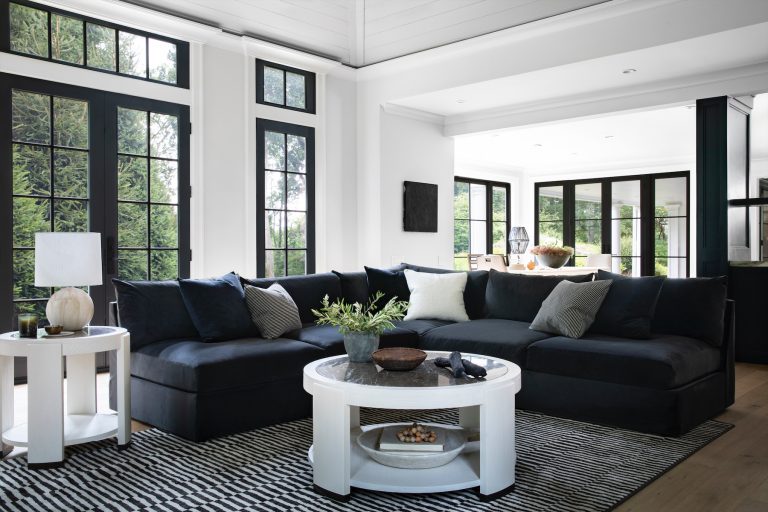 The Hottest Fabric for Fall
Just as the fashion world is falling for velvet, the cozy, tactile fabric is earning favor once again with home designers. In addition to being perfectly lush, velvet also happens to be extremely versatile—it plays well with whatever other fabrics you might be loving in your living room.
"Velvet is a great go-to fabric for fall," the design duo reveal. "Luxuriously plush and all-around irresistible, it's the perfect way to bring in texture and add an element of coziness. We recommend incorporating velvet as a main statement piece—like this sofa—which is perfect for entertaining or a quiet night in."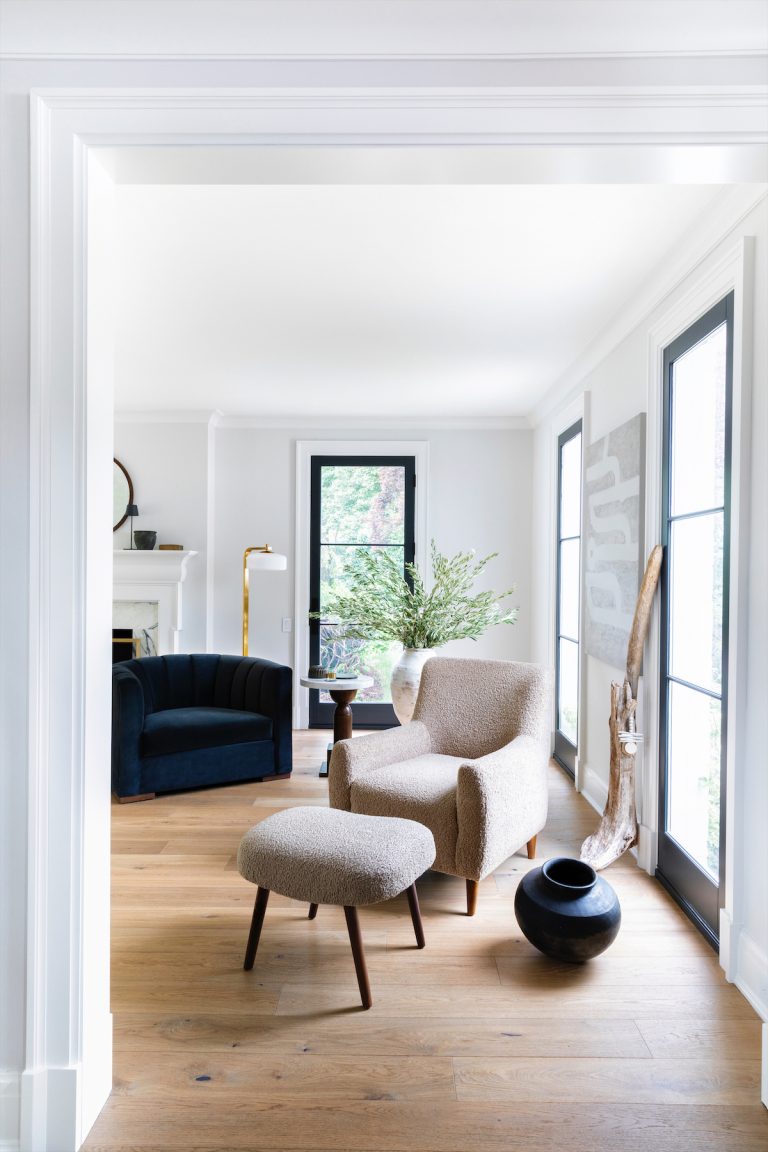 A Tactile Touch
When the weather turns crisp, we find comfort in soft, luxurious fabrics. Fortunately, Nate and Jeremiah's new collection offers plenty of affordable ways to incorporate swoon-worthy materials into your space.
"If you don't want to commit to a new sofa or armchair, throw pillows, like these luxe shearling ones, are a quick and easy refresh," they explain. "They can easily be layered with your existing pieces."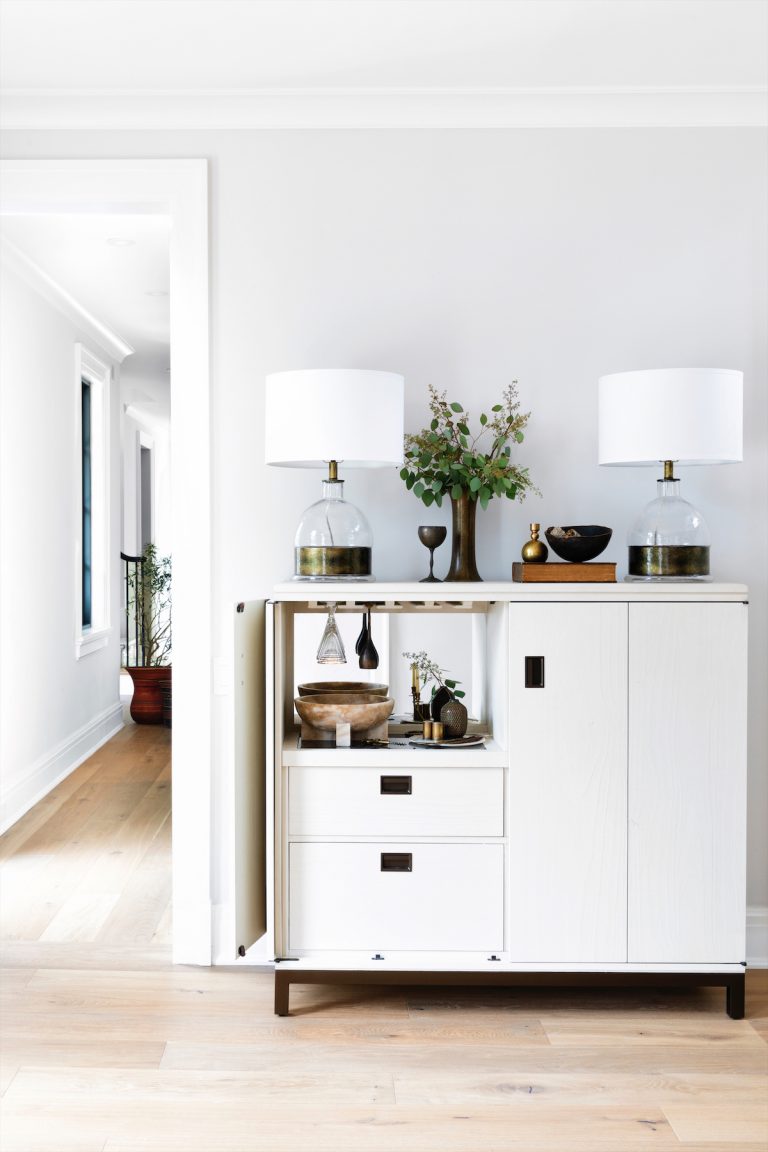 Think Outside the "Cozy" Box
The anatomy of a cozy room extends far beyond super soft blankets, bouclé chairs, or a crackling fireplace.
"Cozy is also about how you organize the room," they both note. "Adding a chair in a corner to create a nook can instantly make a living room feel more interesting and inviting."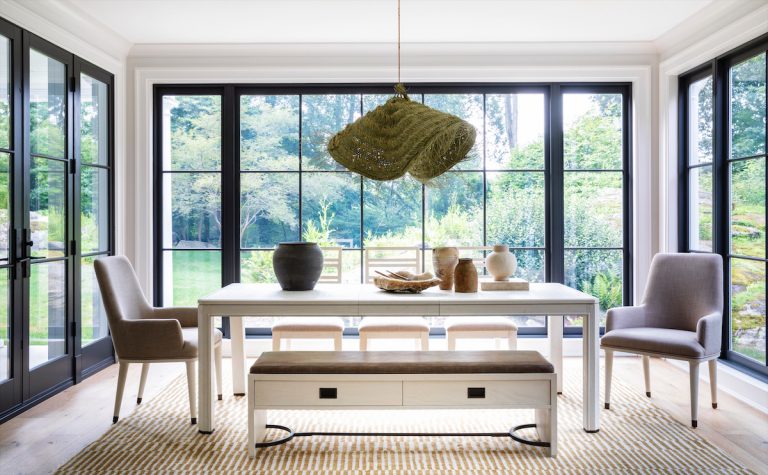 The Perfect Vintage Find
You know a lovely, layered room when you see one, but it's not always easy to pinpoint exactly what makes it welcoming. One way to give a room personality is by thoughtfully mixing new finds with older pieces—preferably vintage. (Here are a few excellent sources to shop online right now.)
"Vintage finds have a patina that makes a room look collected and assembled over time," they affirm. "A favorite vintage item we recommend keeping an eye out for? An antique gilt mirror. You will always find a place for it, no matter how big or small your living room is."