When Camille revealed her cozy bedroom makeover last week we all swooned a collective "ooh." From the custom white oak bed to the bouclé sculptural armchair in the window, every detail of this master bedroom is totally dreamy. So, it's little wonder you all wanted to know where to buy the neutral bedroom décor.
That's why we dedicated an entire post to Camille Styles' bedroom so you can shop every. single. piece. If you're looking to overhaul your bedroom or are just needing a few pieces to refresh it for spring, then keep reading to add a few of these classic, minimal, neutral pieces to your bedroom, too.
Armadillo&Co Malawi Oatmeal Wool Rug from Dear Keaton
These incredibly special artisanal rugs are handmade in India using Fair Trade practices with natural and sustainable fibers.
Target Linen Blend Duvet Pillow Sham Set
This heavyweight linen blend with 100% cotton sateen backing lends a touch of luxury to any bed and for a fraction of the usual price too. 
Target 100% Washed Linen Solid Sheet Set
Made of 100% natural and beautiful linen this sheet set will have you sleeping comfortably in every season.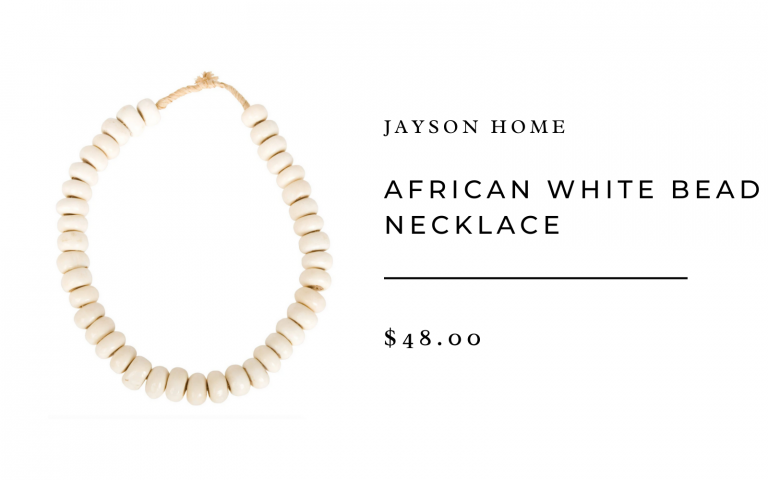 Jayson Home African White Bead Necklace
Add some texture to a neutral space with special details in natural materials like this white bead necklace.
This sculptural vase will be a stunning statement in any bedroom and the matte black will amplify a neutral space. We love the additional texture of the raffia handles, too.
Burke Decor Mantana Sand Large Organic Wide Black Ceramic Bowl
This textural bowl sits pretty but also serves a stylish purpose for keys, pens, or knick-knacks.
Ethically and sustainably sourced from naturally-fallen Palo Santo trees, this calming aroma is perfect for meditation, ritual, or just keeping the peace.
West Elm Stepped Marble Vanity Tray
From lipsticks to rings, this sculptural tray is the perfect piece to put your objets de jour on display.
1st Dibs White Marble Cuenco Bowl
Handmade in Mexico by local craftsmen, this Veneciano white marble carved cuenco bowl is the perfect adornment.
With cherry blossoms, roses, and fruit this beautiful scent will fill your bedroom with all the spring vibes.
Made from solid sustainable acacia wood, this full-length mirror is a beautiful feature leaning against the wall.
Crate & Barrel Full Moon Clay Vase
We are in love with Leanne Ford's collection at Crate & Barrel for its natural, earthy, and minimal aesthetic. This simple clay pot adds a hint of depth with its natural hue and organic shape.
Not only does it destroy air pollutants in small spaces, but this mini but mighty purifier also looks incredibly chic.
If you love the look of Pampas grass but don't want to deal with the fluff that comes off the real ones, then opt for these handmade faux steams that fan out in taupe-colored tufts.
Target Threshold Round Decorative Basket
Camille loves to use baskets for storage around her house but especially in the bedroom for holding spare clothes, shoes, and other items you don't want lying around. The natural color also blends easily with any home décor.
Target Casaluna Feather & Down Mattress Topper
This luxurious mattress topper protects your mattress while adding soft comfort.
Target Casaluna Firm Down Surround Bed Pillow
You've never known comfort until you've put your head on top of this pillow filled with supportive feathers.
Target Chunky Knit Bed Blanket
This chunky blanket will add instant texture and warmth to your bed or hung over the back of a chair.
Degas' Drawings by Hilaire Germaine Edgar Degas
This stunning showcase of Degas' drawings features 100 illustrations ranging from early studies to portraits and sketches of dancers and nudes, race track scenes, travel scenes, and other works from 1856 to 1900.
Still: The Slow Home by Natalie Walton
This beautiful visual journey takes you inside the homes of people who have simplified their lives and embrace the principles of slow living.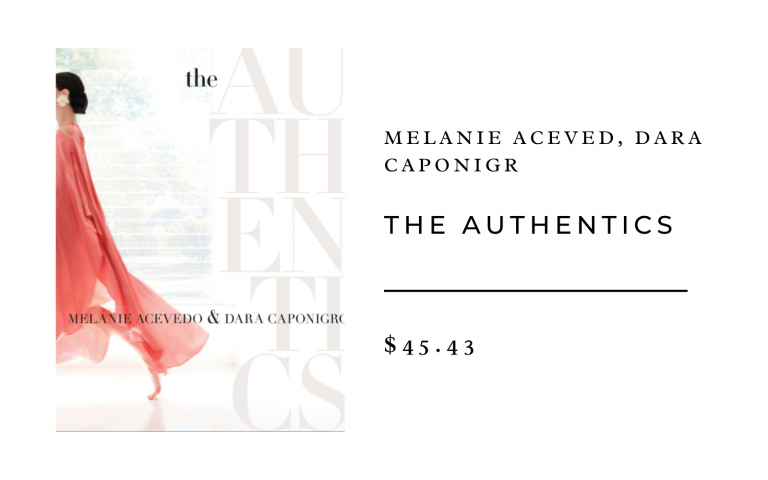 The Authentics: A Lush Dive into the Substance of Style by Melanie Acevedo and Dara Caponigro
This book shares the gorgeous spaces of creative people in art, design, and fashion from around the world shot by photography Melanie Acevedo and written by the founding editor of domino magazine Dara Caponigro.
Once this hand-poured, soy-based candle (with Palo Santo, rock rose, and cedar notes) has all burned out, it can be turned into a mini herb garden using the terrazzo vessel as a pot.
This slatted wood console table is the perfect transitional piece providing much-needed storage in the chicest way possible.
If you can't live without a TV in your bedroom (or any room!) but you don't love the look of one, then disguise it with the Samsung Frame TV that has a large library of paintings and photos to suit any space.
Target Safavieh Stephenie Rug Gray/Beige
This plush rug is heaven under your feet.
Christopher Knight Home Target Marquette Traditional Wood Side Table Oak
The classic shape and neutral shade of this simple three-legged stool is the perfect side table for any room.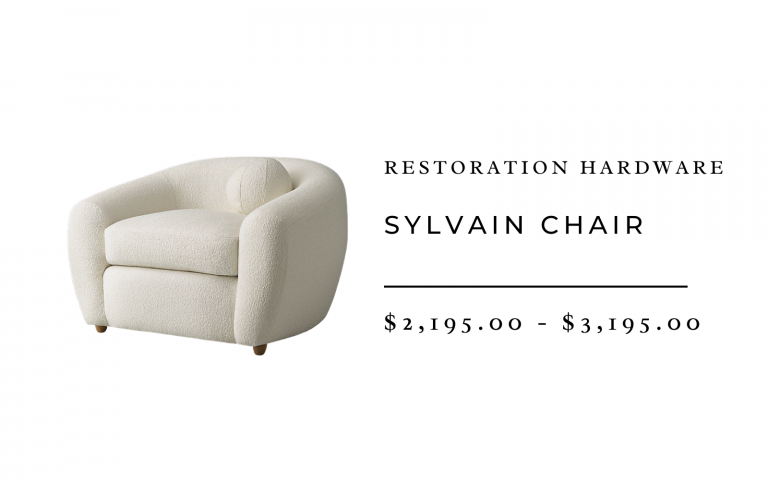 It doesn't get much chicer or plush than this. Designed by Australia's esteemed Anthony Spon-Smith, this chair's sculptural curves and bouclé fabric will take you back to the laid-back aesthetic of the 1970s.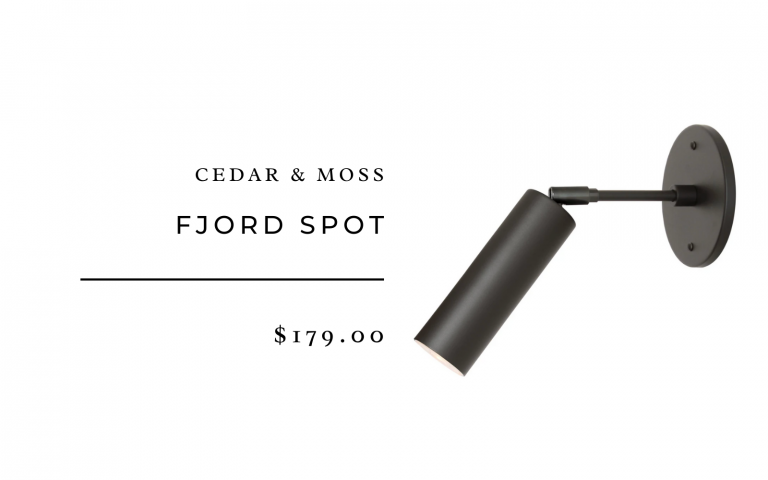 Cedar & Moss Fjord Spot Wall Lamp
The simple, elevated, minimal design of these wall lamps are a chic addition to any space. They bring directional light where it's needed for bedtime reading while spreading a warm glow that will soothe you to sleep.
Click to see all of the room reveals in Camille Styles' Austin home.