A few years ago, I attended a wellness product launch party. I stayed late, after the last of the algae smoothies and mini facials, to chat with an old friend. The sustainable events team began packing up, so my friend and I stacked chairs, rapt in conversation. I stopped to toss a cup—and that's when I saw it: a mini trash island. A jumble of plates and napkins and wellness goodie detritus stuffed into a bag that seemed to swell by the second. Had there been any sustainable events awards that day, this party wouldn't have won.
I gazed around longing to see something that mirrored the vibe—healthy, nutritious, healing—that reigned an hour prior. But this scene of glut was anything but, and it bummed me out. I can safely say that Lea Stafford would have felt the same if she were there.
image above: belathée photography for our interview with the Grit and Polish.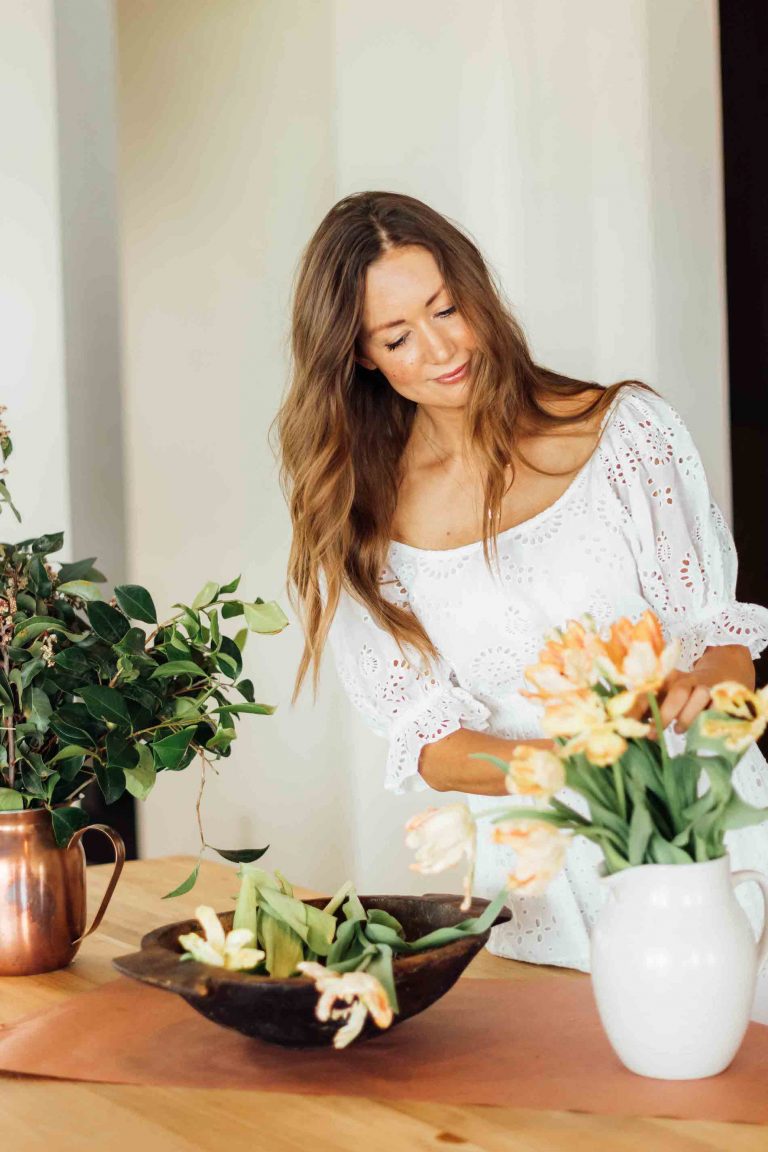 A creative director and founder with more than 14 years of experience in the events and hospitality space, Stafford has seen her share of wastefulness. "I would see so much cello wrap from trinkets to complete the swag bag or box, foam-core for signage, peanuts from the many packages ordered, florals that were used for eight hours and then tossed, or extra food being trashed," she tells me about events she witnessed.
This excess didn't align with Stafford's environmental values instilled in her at a young age. So, she made it a point to focus on sustainability in her event production, which ranges from huge launch parties to intimate weddings.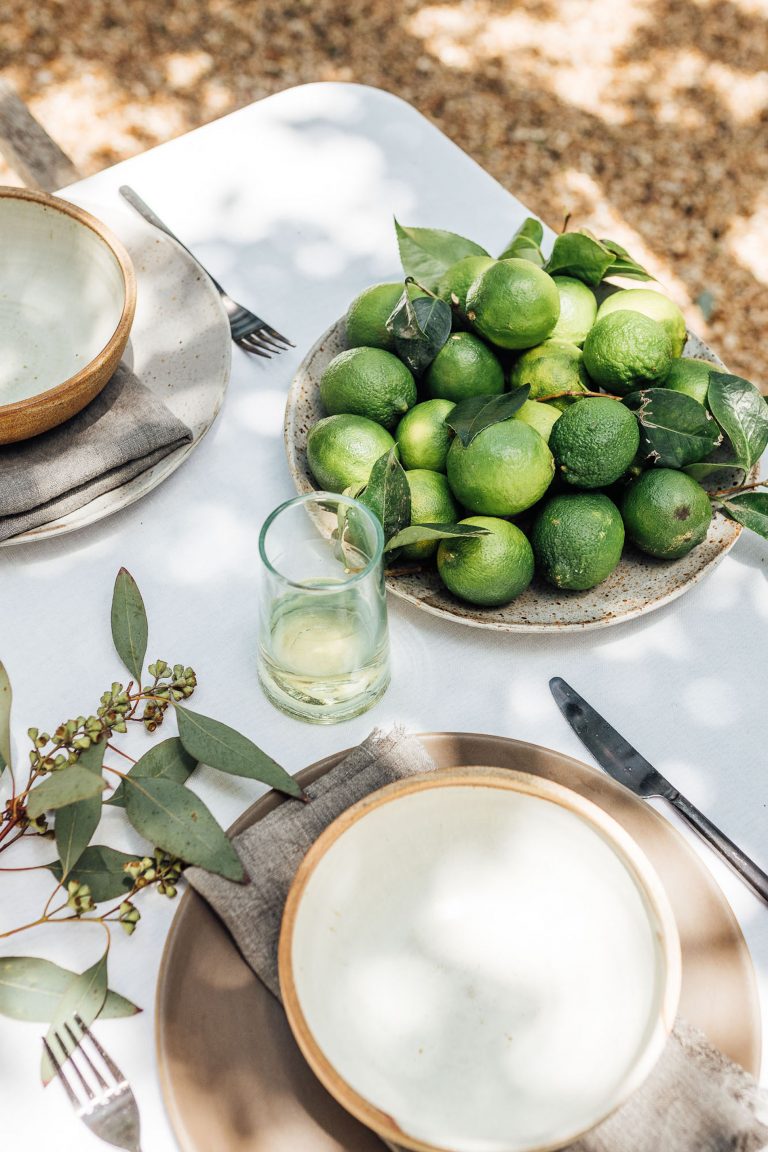 Given that I can't shake that launch party trash aftermath from a few years back, I was intrigued to learn from Stafford. How can we all host more sustainable events in ways that also save our wallets? Stafford's ideas, which she shares below, are abundant. They're also heartening. Because really, we're all doing our best. Sometimes we just need someone to spotlight our old habits and help propel us into new ones.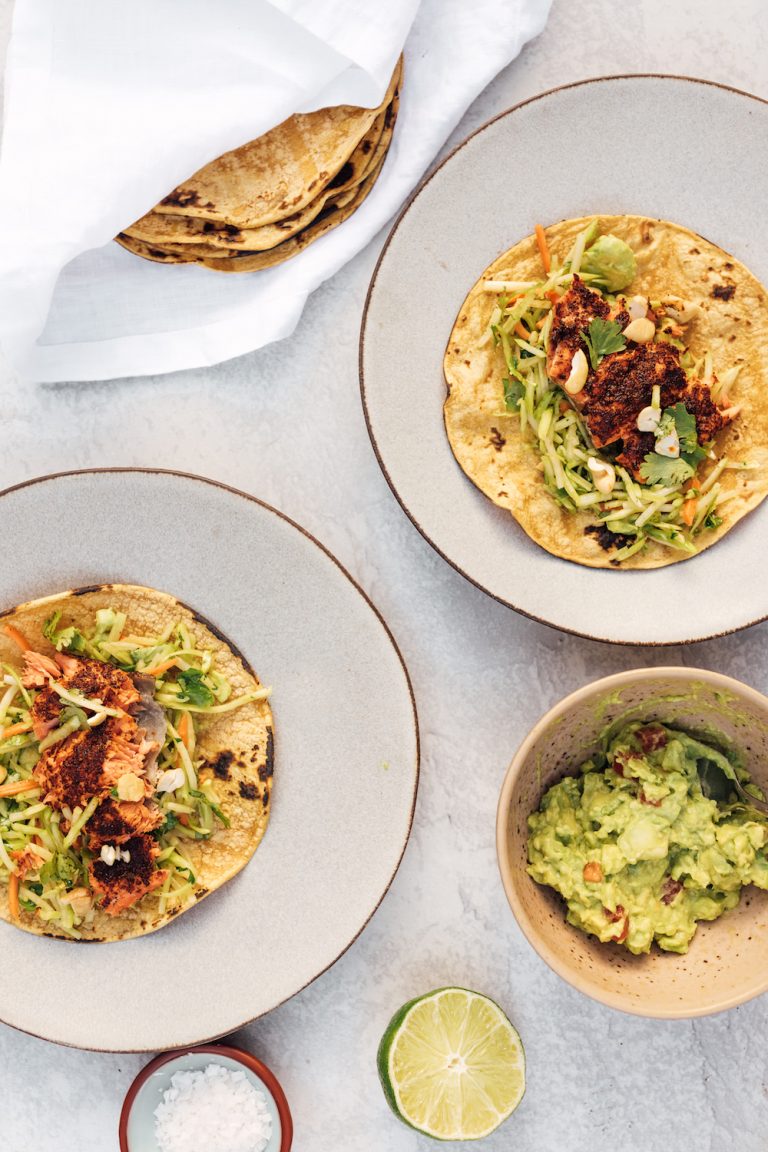 Why is sustainability so important to you in your event production?
We spend so much of our time as producers and designers considering: What would be perfect for the concept? How can we accommodate hundreds or thousands of guests? In most cases, this approach leads to so much waste by way of making sure we stay within the client's target investment. This did not sit well with my way of living, the way that had been ingrained within me since elementary school.
What are the most hosting and event culprits that wreak havoc on the environment?
Poor choices in disposal plates and cups. Should you decide against real stoneware or China, please choose compostable pieces over plastic.
Balloons! When it comes to a balloon installation alternative, practice intentionality. Start with what you are celebrating, and from there do some research on what elements make sense that support the vision. If you're hosting a baby shower, for example, rather than producing a wall full of balloons, consider the setting. If it's a garden, perhaps you showcase a wall of greenery that guests can pull from to propagate their take-home favor.
The amount of time that these items take to break down is wild. (While not proven, it's been said to take between 450 to 1000 years.) Meanwhile, the number of chemicals that can be released into the atmosphere proves to be harmful in several ways.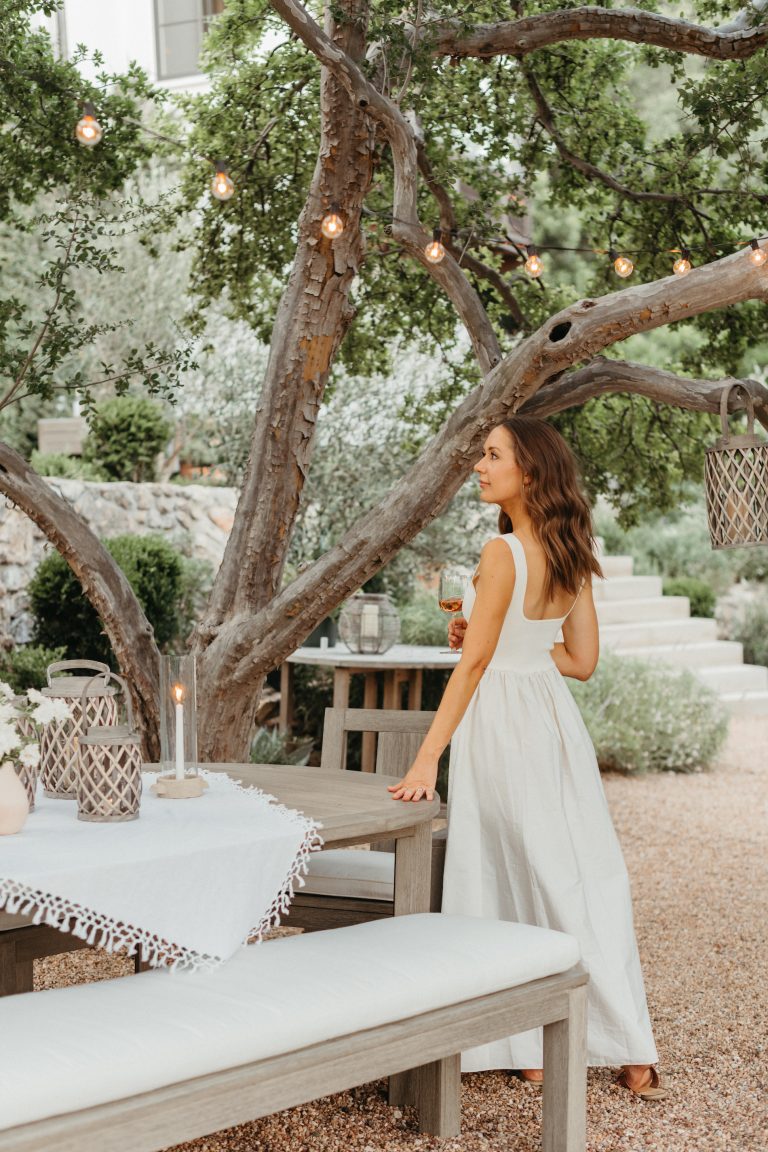 What are your top tips for making an event more sustainable?
Digital invites. These are golden. If that isn't your cup of tea—which is totally fine—aim for recycled or hemp paper.
Lean into a minimalist approach when it comes to florals. Less can make more of an impact. For after the event, donating the flowers is always better than tossing them. Or offer them to local guests to take home.
Coordinate a donation pick-up for any leftover food.
Use digital signage!
Any other tips for sustainable events?
Planning is really helpful. Ordering items well in advance allows us to support slow makers and true artisans. Doing this also keeps us from ordering from larger conglomerates that do not practice ethics that align with our sustainable values.
Also, if possible, provide guests transportation to and from the event. This can help with lowering the overall event carbon emission footprint.
How do these tips help to reduce event costs?
I'd have to say the biggest wins are digital invites and florals. You can expect to save thousands in each category—contingent upon your guest count, of course.