We get it, it's cold outside and there's only one thing you want to do: hibernate. But with the start of a new year behind us, it's time to harness that fresh-start energy. The best way we know how? After we've made our vision boards and set our goals, we transition next to focusing on our space. And because it's the start of January, learning how to make a home cozy is top of mind.
We're busying ourselves with getting the house ready for our 2023 winter selves. And while we're ready to dial up the comfort, we definitely don't want to compromise on style. Want to know how to make your home cozy, too? Naturally, we looked to three of our favorite designers—Katie Hodges, Julie Van Daele of Well Received, and Erik Gacia of Maison Trouvaille—to find out, and there is one thing they all agreed on: Don't skimp on the texture.
Featured image of Camille's bedroom by Michelle Nash.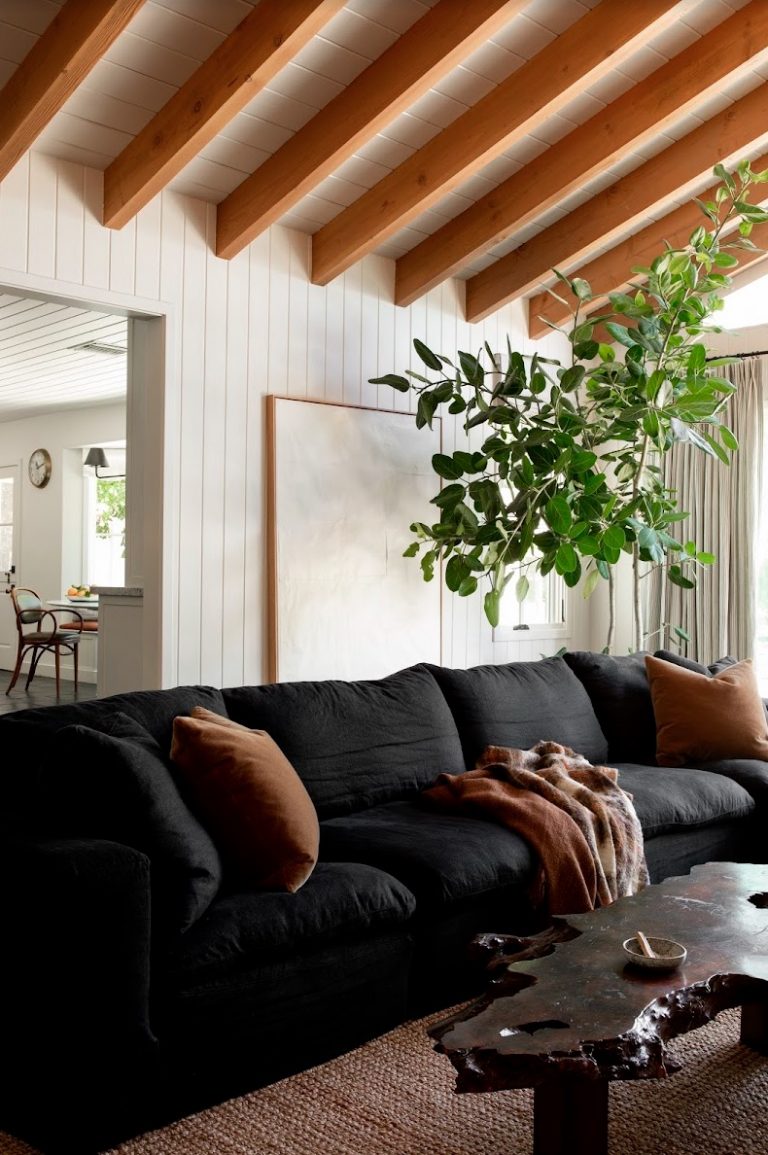 How to Make a Home Cozy: Your Step-by-Step Handbook
"Cozy is when you walk into a space and immediately want to kick off your shoes, snuggle into a comfortable piece of furniture, and unwind and just feel relaxed," says Garcia. "It inspires you to hang out there all day." We couldn't agree more. 
Hodges also relies on texture when she wants to amp up the cozy factor, but lighting is also key, especially the warmth of a flame. In lieu of a fireplace, she says staggered candle pillars are a beautiful way to add a sense of intimacy and specialness to a space.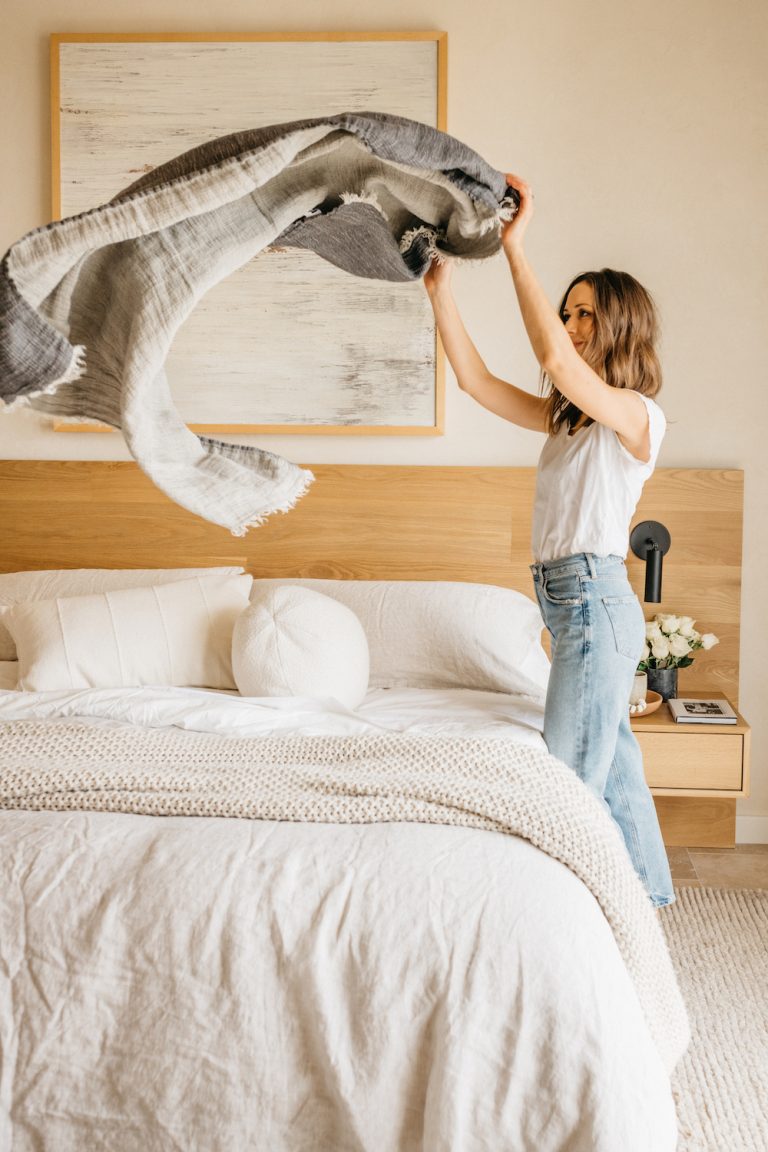 And don't forget to mix up your texture, too. Daele says it's important to fuse knits, faux furs, and velvet, but most importantly, "don't forget scent!" We're talking incense, candles, and essential oils. Garcia agrees: "Scents are a great way to feel relaxed, calm, and luxurious."
If you're nodding your head in agreement on adding texture but shaking your head at how to make your home cozy and chic, then read on for our designer's top tips:
Layer two different textured pillows in the same color palette to your sofa.

Put a throw over your sofa and on your armchairs.

Place an accent rug over your larger existing rug.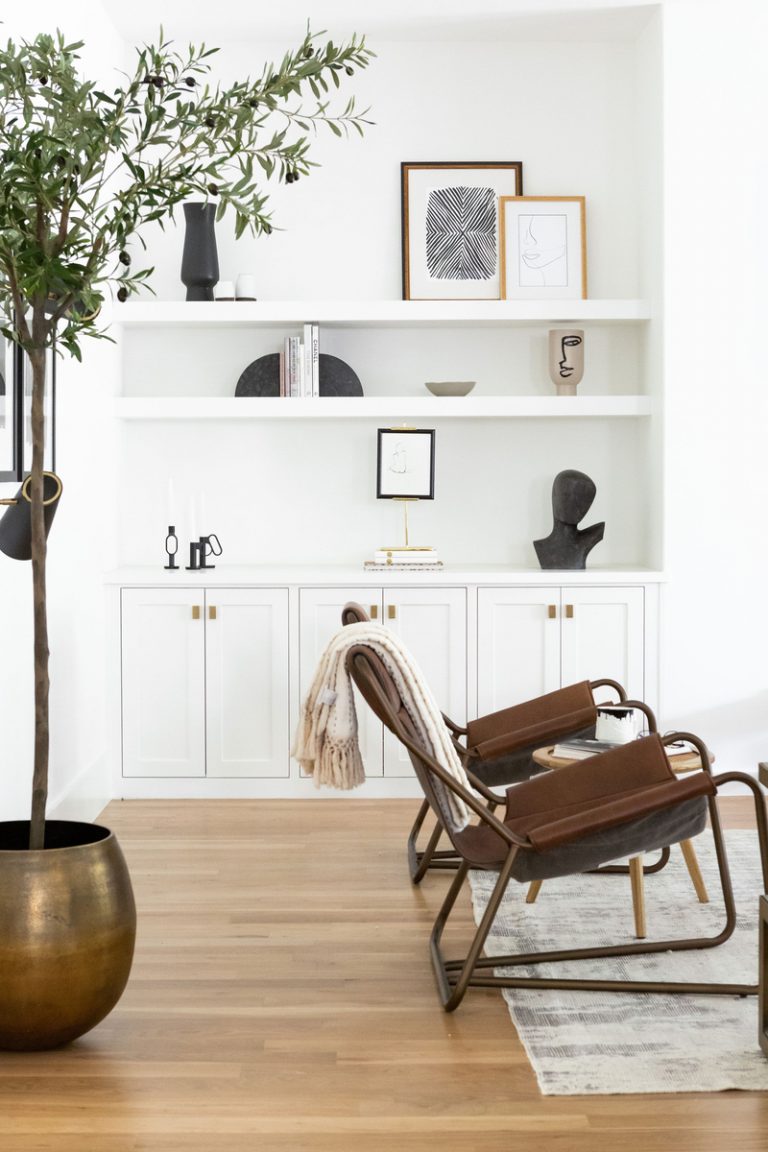 The Coziest Pieces to Bring Home This Season
Ready to put these tips into practice? Shop our favorite pieces to make your home look and feel cozy.
Every product is curated with care by our editors. If you buy something through our links, we may earn a small commission at no cost to you.
This post was originally published on December 18, 2020, and has since been updated.