If anyone understands the importance of maintaining your brand, it's Marianna Hewitt. The trusted influencer and founder of cult skincare line, Summer Fridays lives and breathes the beautiful simplicity that has become synonymous with her name. Naturally, that cohesion extends to her home base, and since everything Hewitt touches also happens to look fantastic on social media, her California-cool dwelling has garnered fans of its own on Pinterest and Instagram.
To give her home that picture-perfect look, Hewitt enlisted Maison Trouvaille founder, Erick Garcia, who has a knack for injecting unique, unexpected elements into the most serene spaces. One look inside her LA home proves the neutral on neutral look doesn't have to be devoid of personality.
"It was such a fun experience for our team to work side-by-side with @marianna_hewitt to create her Parisian escape in the middle of Los Angeles," Garcia posted to Instagram. "Her home has been a favorite for so many of you, and we've definitely felt the love you've given on the few sneak peeks that have been shared."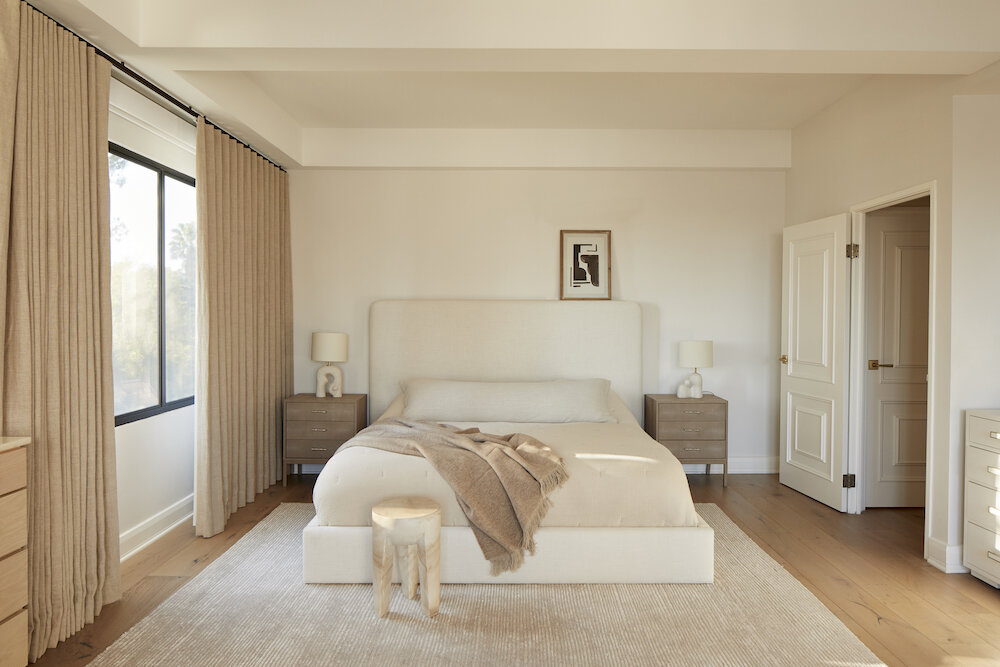 Image by Ye Rin Mok, courtesy of Maison Trouvaille
Garcia recently posted a full tour of Hewitt's home to his site, and it's easy to understand the attraction. From an inviting standalone tub to a sleek-but-simple marble-topped dining area, the home is awash with soothing neutrals and eye-catching moments.
With followers snapping up so many elements from Hewitt's pretty pad (and eventually the entire space), Architectural Digest tapped the duo for tips on DIY-ing the tranquil look at home. Below are a few of our favorite ways to add a little personality to sparser spaces. Visit AD for Hewitt's full list of tips.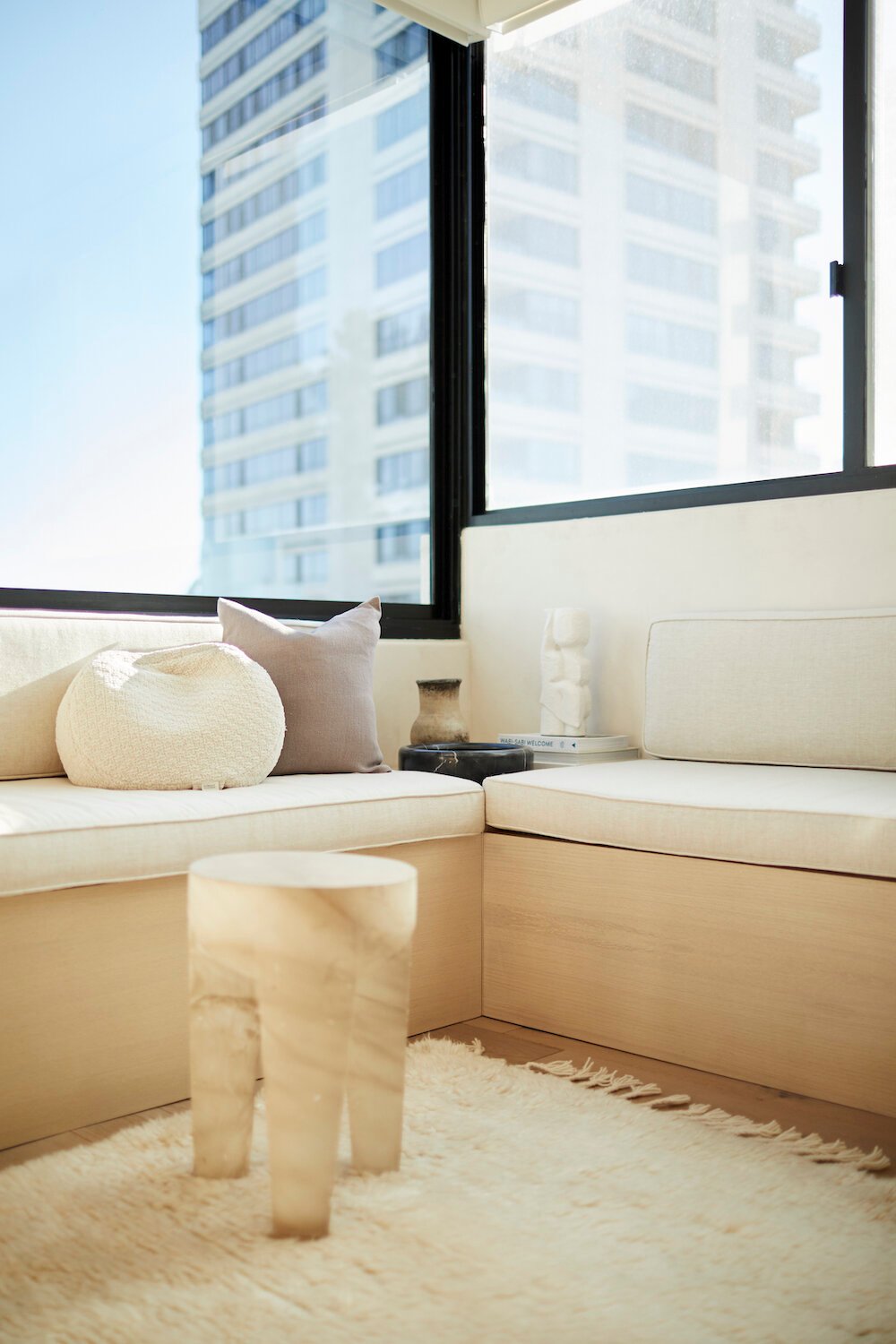 Image by Ye Rin Mok, courtesy of Maison Trouvaille
Shop Local and Vintage
As much as we love our affordable home design sites, nothing can compare to the feeling of finding something truly one-of-a-kind IRL. The discovery of it all is a rush, but it's the story—from meeting the maker, the shopkeeper, or falling in love with a local boutique—that makes a piece truly special.
In Hewitt's home, you'll find a vintage leather chair from JF Chen sitting pretty near an Anthropologie coffee table for a thoughtful mix of old and new.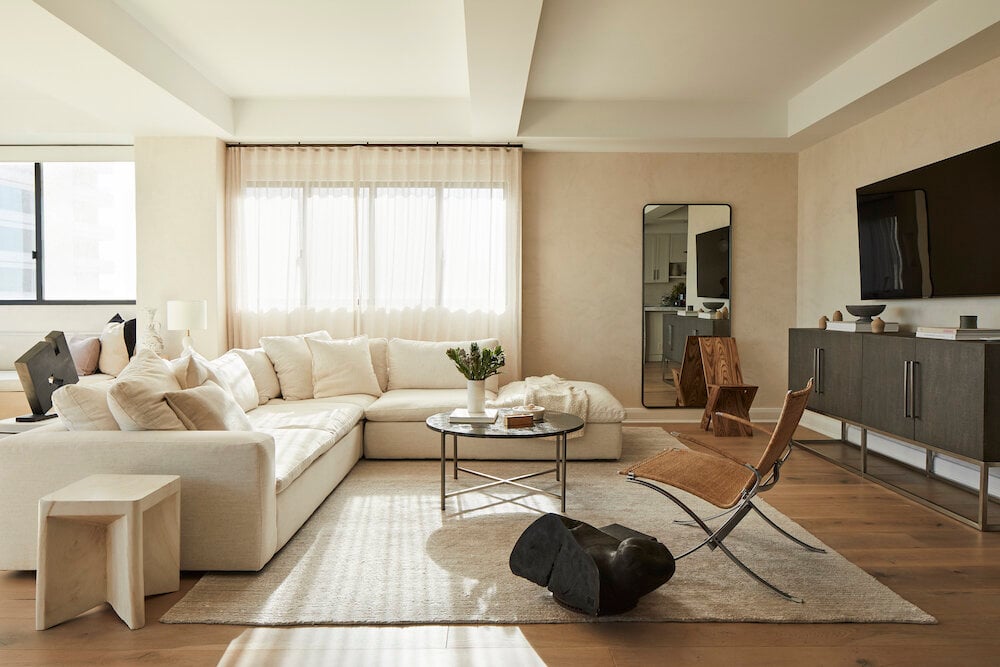 Image by Ye Rin Mok, courtesy of Maison Trouvaille
Lean Into Pinterest
Hewitt refers to the collaboration with Garcia as "a true Pinterest board come to life." Take a cue from the aesthetically-minded entrepreneur and explore the helpful site. "Always look for inspiration images and then add them to new boards," Hewitt tells Architectural Digest.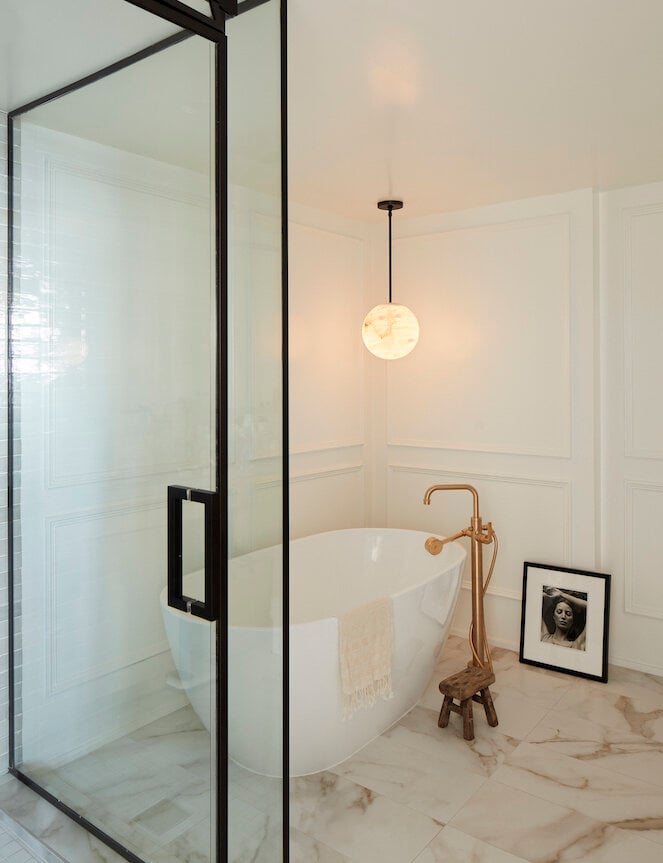 Image by Ye Rin Mok, courtesy of Maison Trouvaille
Paint It Yourself
We're big proponents of asking for help when you need it (your sanity is probably worth the extra money), but when you're inspired to tackle a paint project yourself, the results can be so rewarding.
According to the beauty guru, the easiest way to recreate Hewitt's home is by mimicking the Venetian plaster look. Fortunately, YouTube's wealth of DIY-ers has you—and your walls—covered.