Powder rooms fall into two categories. Some strictly serve one purpose. You walk in, do your business, wash your hands, and leave. Then there's the power room that's a stealth wellness moment. Stress melts away immediately upon entering. Suddenly you're in a soothing portal of relaxing tones, floral wallpaper, and cloud-like towels. It even smells like an escape. This type of powder room proves that the best powder room décor ideas aren't just decorating tips. They're an entry point to an unexpected spa visit.
The thing with this type of powder room is that it always seems to exist in others' homes. I want those moments submerged in rich tones and lavender essences in my everyday lifey. After connecting with interior designers Julia Miller of YOND Interiors, Andi Morse of Morse Design, and Liza Reyes I learned that I (we) can have just that.
The uniform take on designing this small room? Go big, go bold, and have fun. (Also, dark colors reign!) Below, you'll discover these designers' powder room décor ideas that make any favorite small bathroom escape easy to recreate.
Featured image by Michelle Nash
In This Article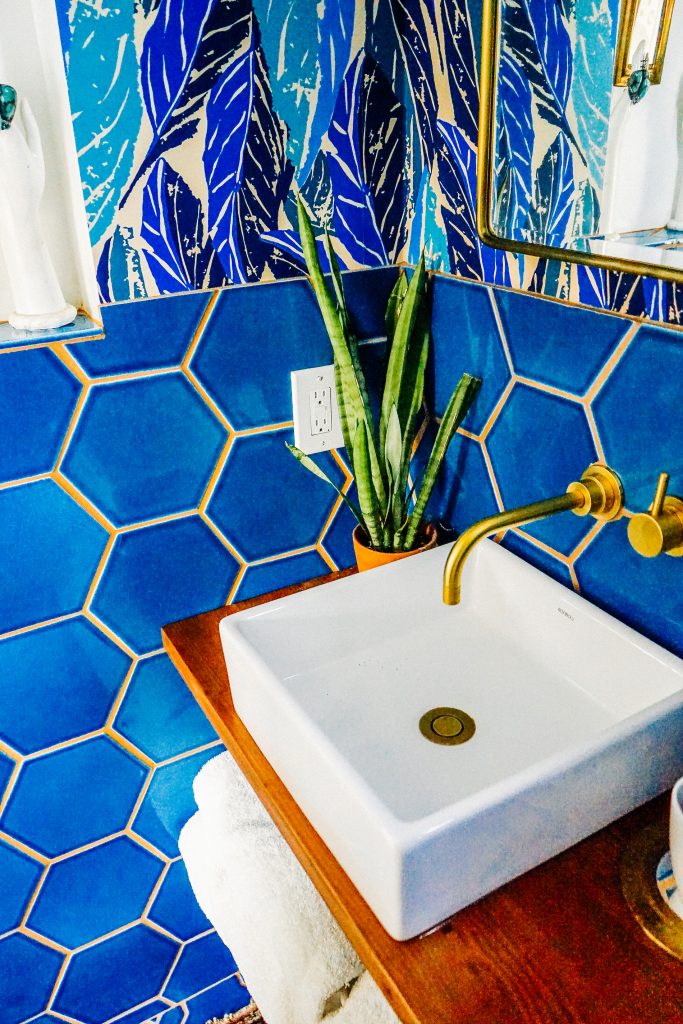 What is a powder room?
Before we get to the powder room décor tips, it's important to note what a powder room is: a small bathroom—sometimes called a half bath or guest bath—that has just a toilet and sink. There's no shower or bathtub. (The antiquated name comes from the early 1920s when people felt the term "powder room" was more effeminate in describing the place women went to do their business and freshen up. Sigh.)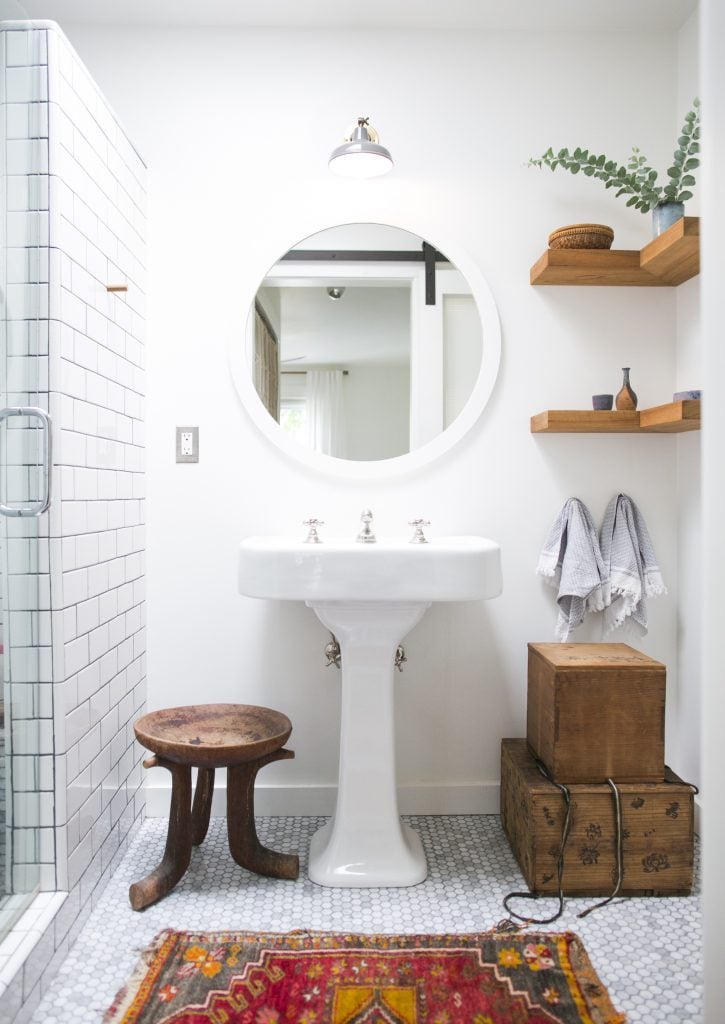 Today, the powder room is often the restroom guests use. Now, it's important to mention that many (myself, included) don't have a proper powder room in their house or apartment. Still, I'm looking to incorporate these powder room décor ideas in my bath—so I can bring mini spa-like moments to my home.
"A powder room is such a great room to do something different and more dramatic than you might do in any other place in your home. It's small so whatever you do will be more impactful."

Andi Morse
How do I make the most of a small space?
Like any small space, a powder room can be intimidating to design. The space is limited, even cramped, which makes every décor decision feel daunting. Taking any design risks seems too much. But don't let that cramp your style, says Morse, who urges everyone to go big and bold in this room.
"Don't be afraid. Go out of your comfort zone a bit. If you do the results will be way better than if you stay conservative," she says. "This is the spot to have some fun in your home!" Morse adds that moments of drama are the best way to get the most out of this tiny-but-potentially-mighty space.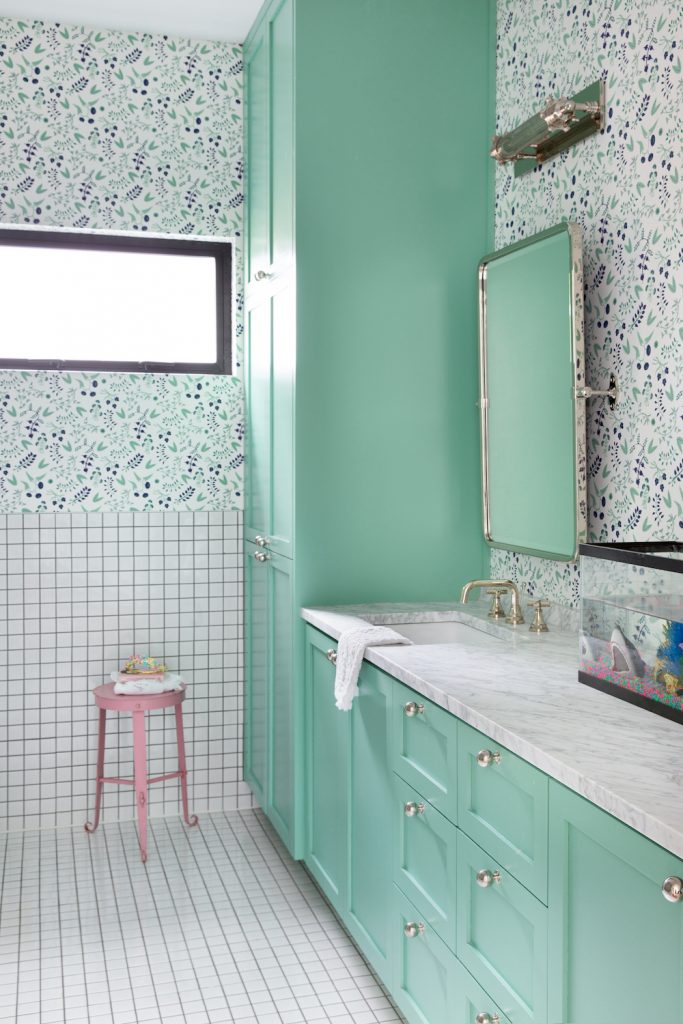 The Best Ways to Go Bold
Don't hold back, as Morse says. Think of the powder room (or your small bathroom) as the place to let your design freak flag fly. If you love a tone or motif that you may shy from incorporating in your bedroom, this is the spot to include it. Now, parameters are always key to avoiding a cacophony of vibes. Reyes says to first think of an aesthetic vibe you crave. Tropical? Serene? Botanical? Scandi?
From there, Morse suggests starting with the walls. "I like using wallpaper, a decorative tile, or a strong, dark color," she adds. "Fall in love with the big moment in the room and the rest is all details." Julia Miller follows the same accord: Decorating the walls first anchors the rest of the project, Miller believes. Then you "can go from there."
5 Rules for Powder Room Decor
#1: Go Darker
Most people tend to think that you shouldn't use dark or saturated colors, says Miller, as these can make some spaces feel cramped and small. The powder room is different. "We think it's the perfect opportunity for a little mood," adds Miller.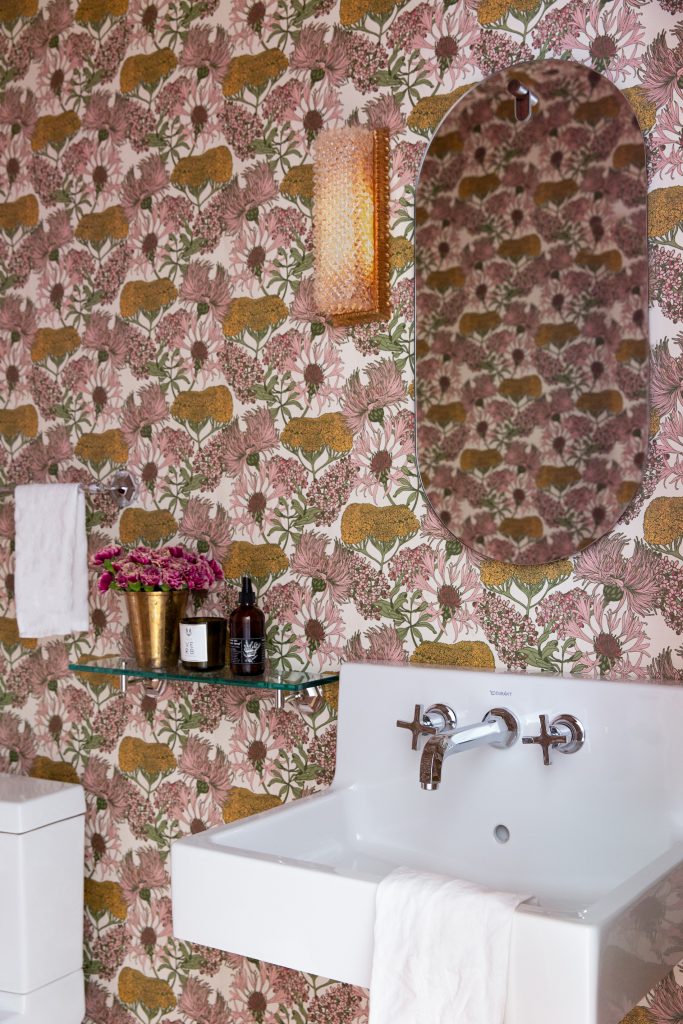 #2: Incorporate Wallpaper
Choose a bright, bold, and fun pattern. After all, this is the space to go for a look you otherwise wouldn't in your home. As Morse says, a bold and colorful pattern is a way to "spice it up."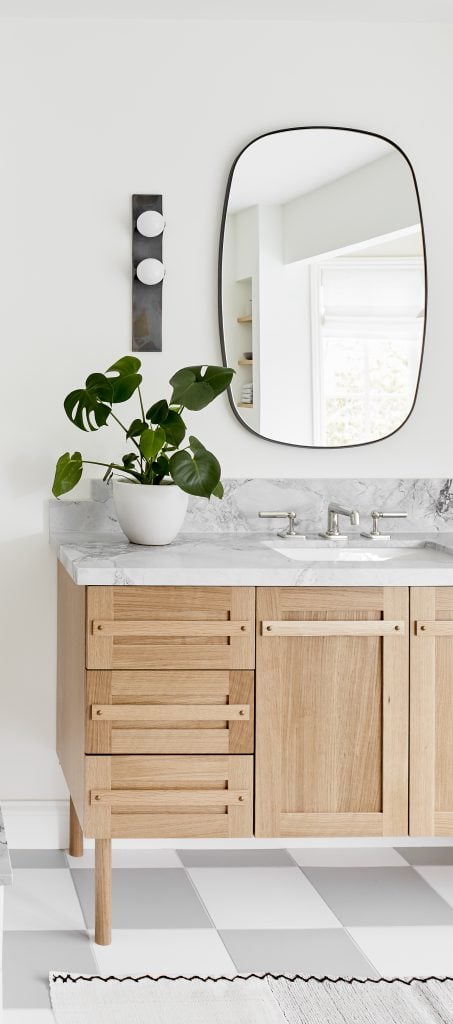 #3: Make It Reflective
That is, with an oversized mirror. This makes the room feel more expansive, says Morse. Go for something on the larger side to cover most of the wall and lean toward decorative framing—if it speaks to you. This adds fun and dimension and contributes to the spa-like moment.
#4: Highlight the Faucet
This ups the ante believes Reyes. "I have used a wall-mounted faucet on a few powder rooms and a single handle faucet for a tight space," she says.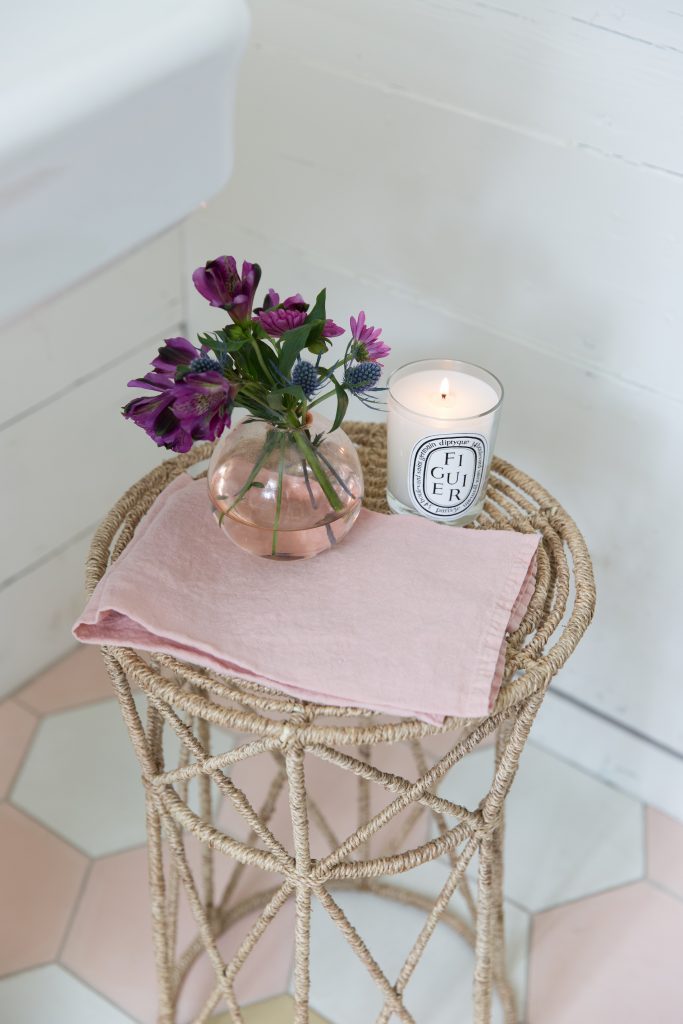 #5: Consider the Accoutrements
Since the space is small, everything included in a powder room will be spotlighted. For this reason, Reyes suggests thoughtfully selecting every essential, from the waste basket to the toilet paper holder to the hand towels. The same goes for spa-like accessories such as candles. Think of the moment they offer and how you feel when you see and use them.
Summer Fridays Soft Vanilla Candle
u003cpu003eu003cspan style=u0022font-size: revert; color: initial; font-family: -apple-system, BlinkMacSystemFont, u0026quot;Segoe UIu0026quot;, Roboto, Oxygen-Sans, Ubuntu, Cantarell, u0026quot;Helvetica Neueu0026quot;, sans-serif;u0022u003eThe best candles add dimension and comfort to a space both through their scent and visual appeal. And while we love Summer Fridays for their cult-favorite beauty products, this candle (featuring vanilla cream and almond blossom notes) is the ideal powder room accessory.u003c/spanu003eu003c/pu003e
---