From a steady stream of high-end designer collabs to well-priced wardrobe staples, the addictiveness of Target isn't difficult to pinpoint, but the retailer's true magic may be most obvious in the home décor department. The brand's robust section is a treasure trove of sleek, stylish pieces that look far more expensive than the number on their price tags, but as someone who prefers a more streamlined, minimalistic approach to design, there's one Target label I return to time and time again: Threshold by Studio McGee. And given the number of occasions I've walked into a beautiful space, asked about a particularly pretty piece just to learn that, indeed, #TargetDoesItAgain, I know I'm not alone in my Threshold obsession.
This means I also won't be alone in pouring over every piece in the newly released Threshold by Studio McGee fall collection. The fresh drop is filled with cozy finds and dynamic textures that could breathe new life into any corner of your home. "My hope is that the new Threshold designed with Studio McGee collection inspires guests to create cozy spaces throughout their home that serve as places of retreat and rejuvenation," McGee writes in a release.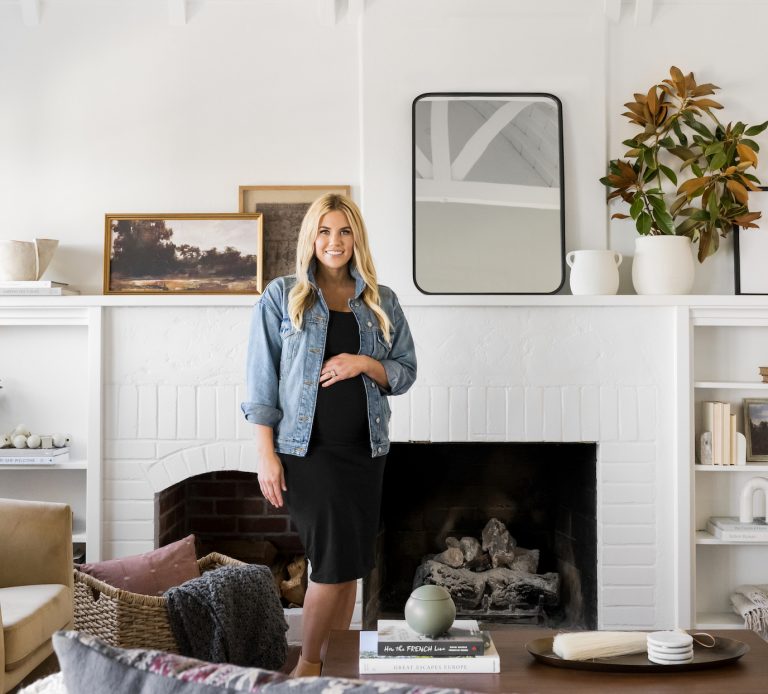 With over 200 pieces (almost all priced under $100), it can be difficult to know where to start when shopping the collection. Fortunately, interior designer and Studio McGee founder, Shea McGee offered details on a few of her favorite fall finds.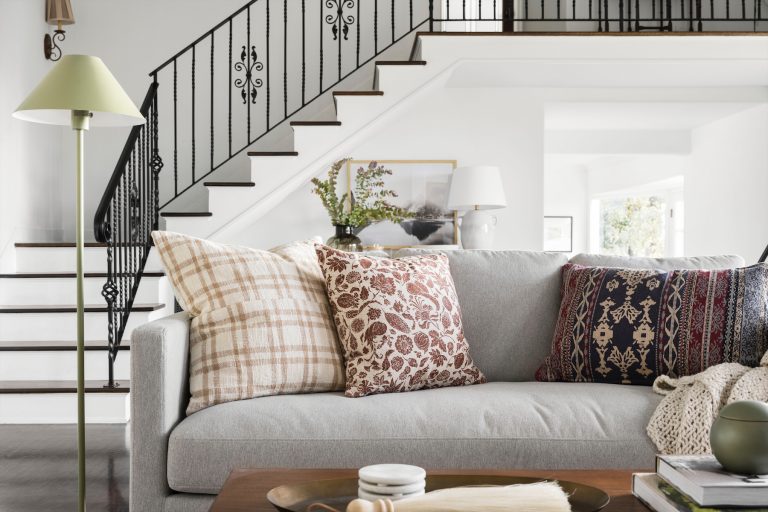 Pillow Party
Pillows may be the hardest working accessory when it comes to transforming your space. With a simple, well-priced swap, the entire tone of a room can be reset. "These pillows make pattern play effortless while bringing in beautiful new textures in a warm, autumnal color palette," McGee says.
There may be no better pattern to elicit fall vibes than a classic plaid. Studio McGee's warm hues give the design a softer look.
With rust-red colors and a pretty pattern, this pillow adds a meaningful pop.
WIth its bouclé texture, even a neutral hue can become a statement.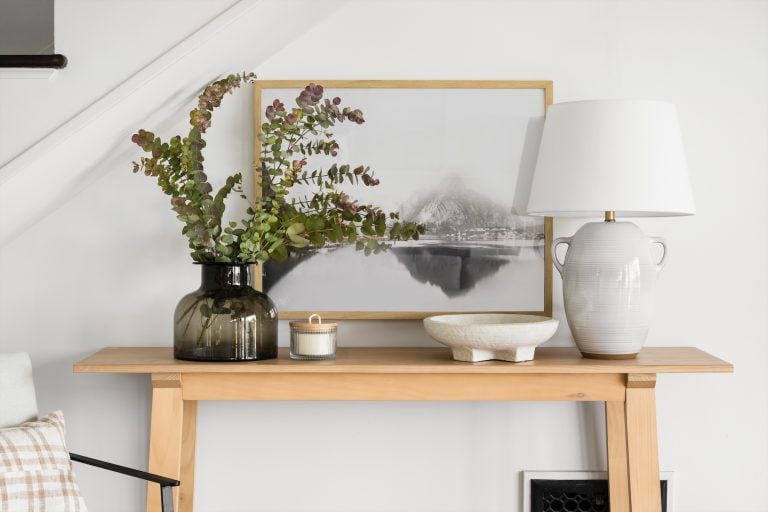 Versatile Works
From lushly colored impressionism to an abstract piece that beautifully employs neutrals, McGee's favorite artworks from the new fall collection could work for any style.
Fill your wall space with this richly-painted find, or layer it into a table or shelf display for an artful addition.
Though soothing in nature, this neutral work could easily liven up any corner.
The glassy lake within this hyperrealistic painting creates a serene addition no matter what your decorating ethos happens to be.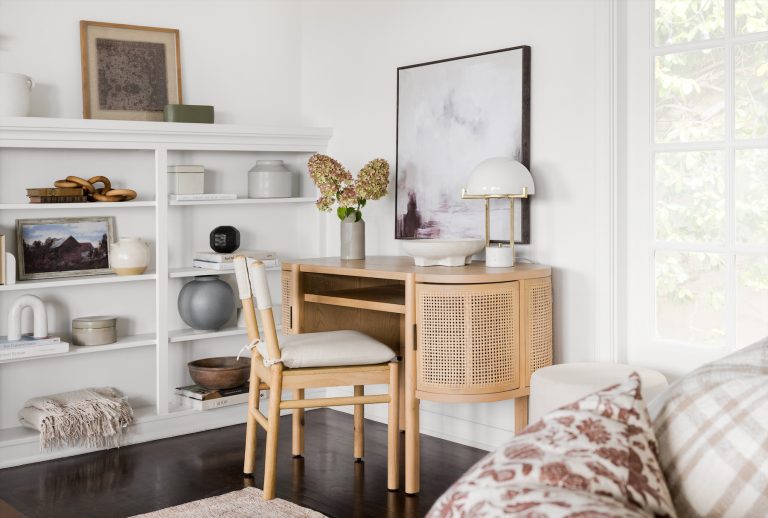 Shed Some Light
From a modern, minimalistic piece that adds easy style to a dreamy ceramic classic, the new Threshold lamps blend seamlessly into your space. "I'm excited to introduce new shapes and finishes with our lighting, from petite lamps to installed lighting!" McGee says.
Positioned in the corner of a room or alongside your favorite comfy chair, this modern piece—though slight in build—adds plenty of character.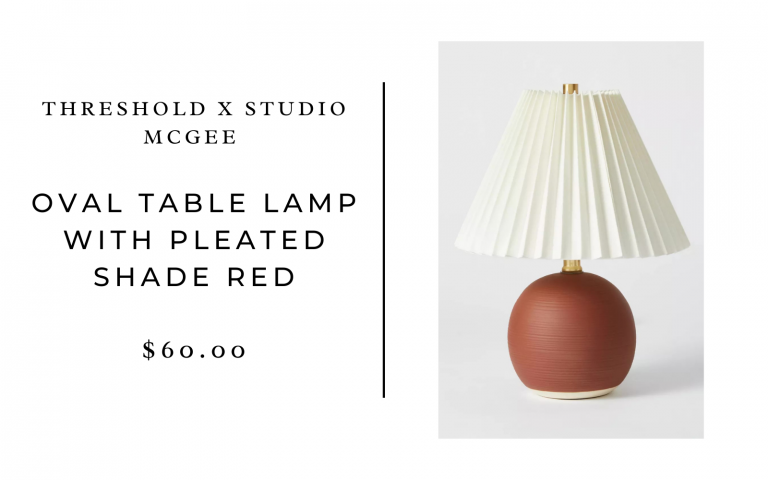 A bold rust color paired with a delicate pleated shade makes for a dynamic addition.
Equipped with a dimmable light setting and a pot-like base, this sleek ceramic lamp creates a cool, modern feel.
14 of 17
Easy Additions
With so many fun accents in the new Threshold designed by Studio McGee collection, from artificial olive bush trees and rattan baskets to creamy cotton throws, narrowing it down to three couldn't have been easy. McGee's following picks, however, nicely blend form and function.
Display your favorite cookbooks with pride in this sleek, metallic piece.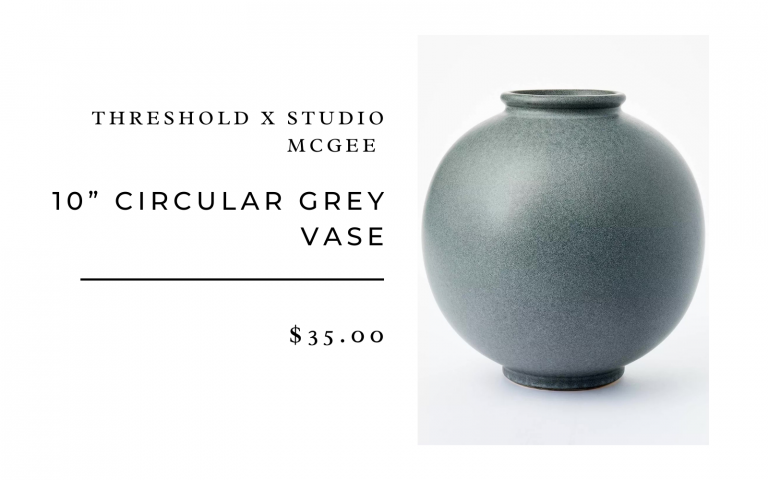 https://rstyle.me/+1IDUA2WHOrfDygdtI-QiUA
The watertight, textural vase creates a unique spot to display a fresh bouquet.
Stash your fireplace essentials in this pretty rattan holder so you're always prepped for crisp fall temperatures.
Shop the full Threshold designed by Studio McGee fall collection, available online now, at target.com.