If you haven't heard, bowls are having a moment. We've been obsessed with eating our favorite dishes in bowl-form for years. But more and more—across social media and wherever else you get your inspiration—it's becoming clear that the trend is catching on. There's something about digging into your go-to meals from a low bowl that feels undeniably chic and aligned with our 2023, wellness-minded selves. And out of all the bowls we enjoy on the reg, breakfast bowls might just be the best.
Breakfast can be hard to plan for, but I know that I feel so much better when I start my day fueled up. There's nothing like mixing and matching what you have in the fridge for a complete dish that's bursting with color and packed with nutrients. This is especially true on those crazy, non-stop work days—without a good breakfast, I'm ravenous and reaching for coffee after coffee well into the afternoon. Not great.
Featured image by Michelle Nash.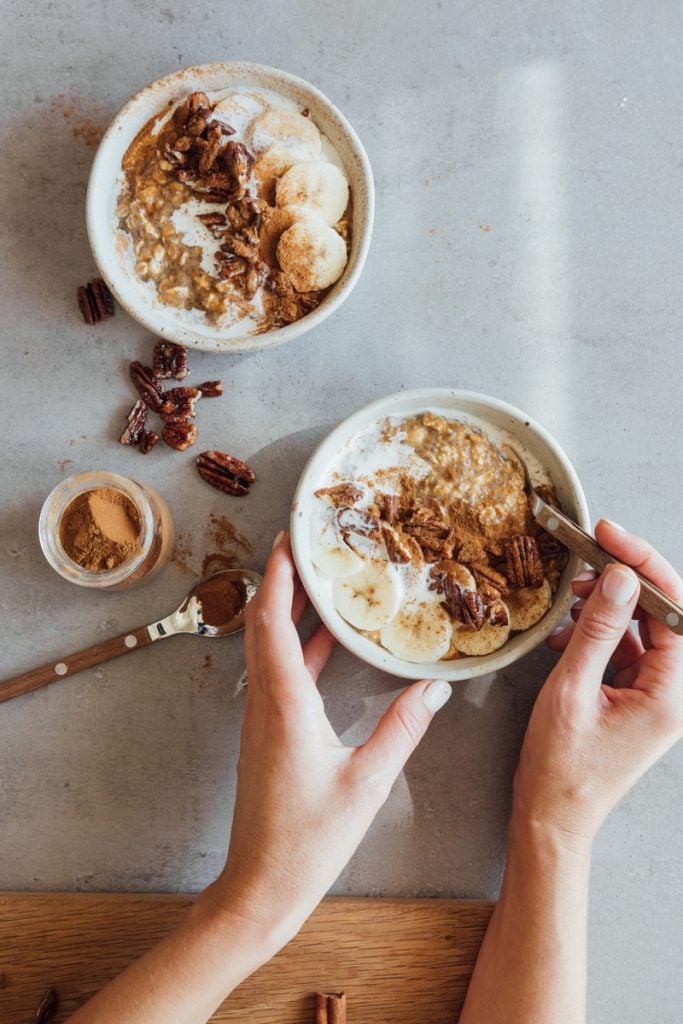 7 Days of Breakfast Bowls to Energize Your Week
If "breakfast bowl" gives you visions of bland and clumpy oatmeal, think again. We spent lots of time perfecting our porridge in 2022, and the results are definitely paying off this year (see our favorite pumpkin oats recipe below). And while the classic bowl of oats gets some love in the lineup below, there are so many more ways to get creative with your breakfast.
Scroll on for seven tasty bowls you can whip up in no time—one for every day of the week!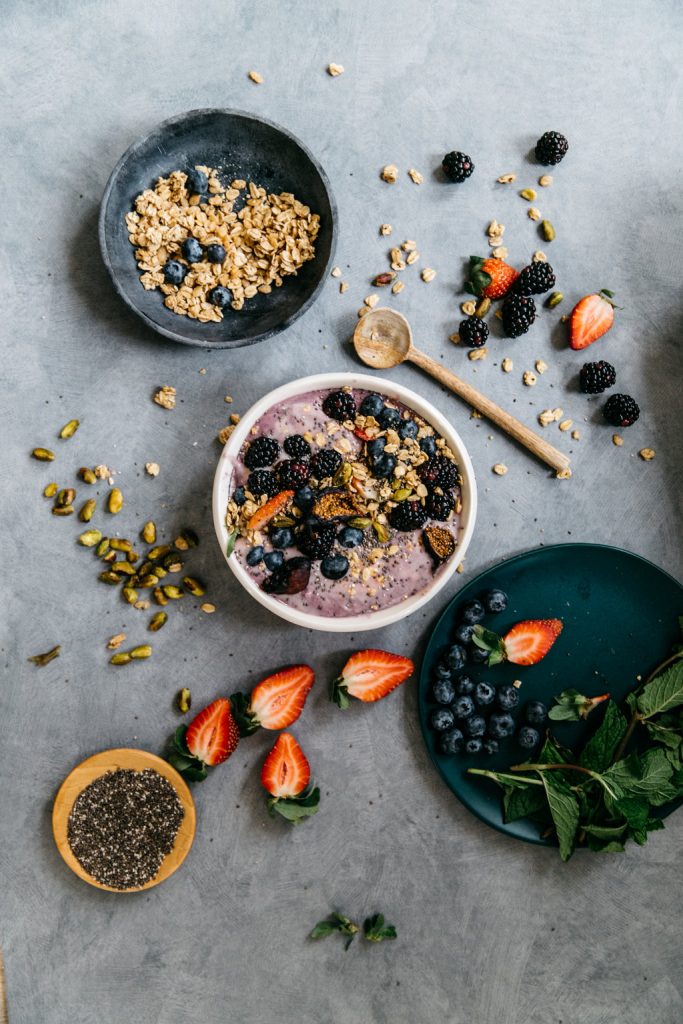 Why We Love It: One of our forever favorite breakfasts. Camille developed this recipe to answer the ultimate breakfast challenge: how to make your morning meal quick, delicious, nutrient-dense, and most important, not boring. Safe to say, this smoothie bowl checks all the boxes. If you're tired of drinking your breakfast, make this your go-to solution.
Hero Ingredient: Let's make it a hero tool. While you don't have to shell out for a Vitamix (although I can confirm, it's worth the splurge), you want to be sure that you're working with a powerful blender for this recipe. The perfect smoothie bowls are not too thin—so you won't be working with a lot of liquid here. A high-powered blender lets you mix everything together while still keeping your smoothie nice and thick.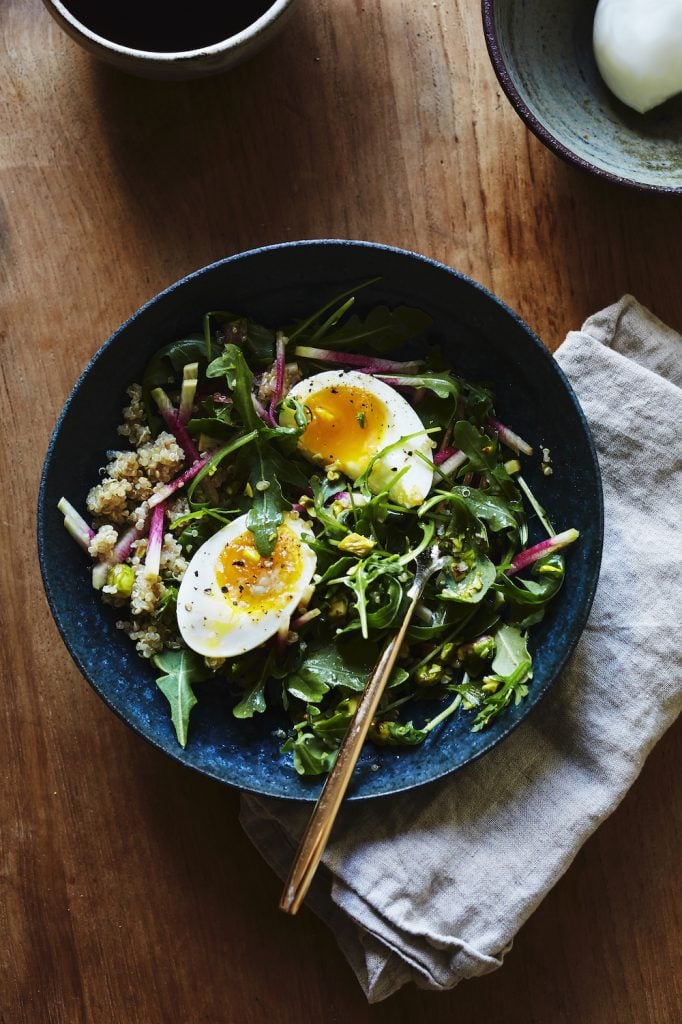 Why We Love It: In this year and beyond, we're all about salads for breakfast. If you know a thing or two about keeping your blood sugar balanced, then you've likely heard that it's best to opt for a savory morning meal. Instead of trying to fuel your first hours of the day with simple carbohydrates, opt for protein and healthy fats that'll keep you satiated all the way until lunch. This salad's pistachios and jammy eggs? Perfection.
Hero Ingredient: If I could pick one green to eat for the rest of my life, it'd have to be arugula. It's slightly spicy and peppery, with just the tiniest bit of nuttiness to boot.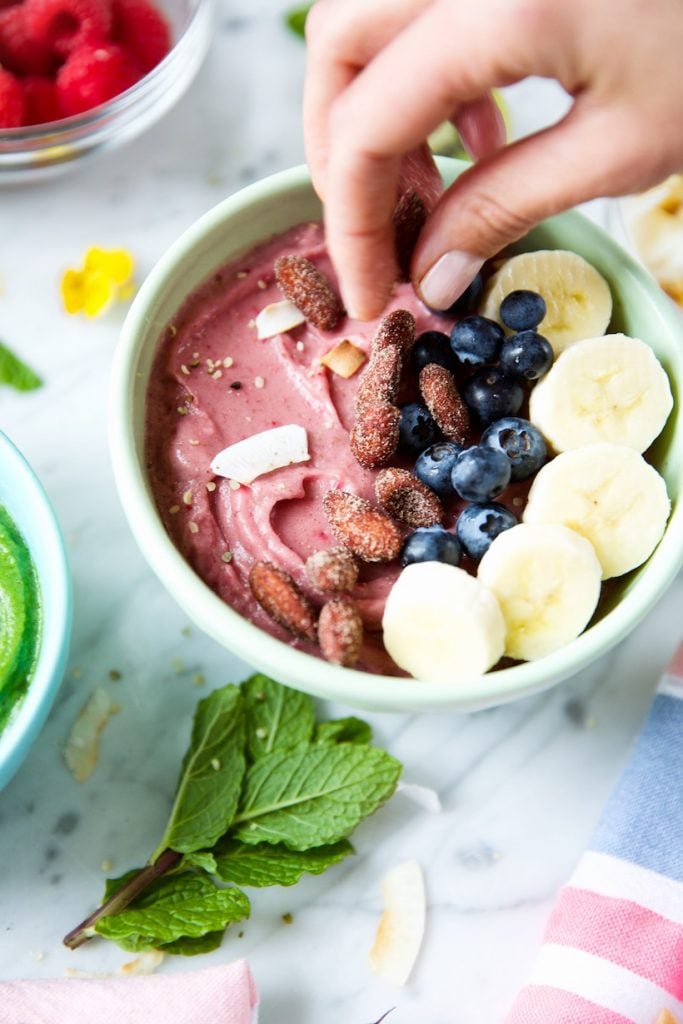 Why We Love It: This wouldn't be an article dedicated to our love of breakfast bowls without two smoothie bowl recipes. If you can't get enough of the classic combo that is strawberry and banana, you'll want to dive into this bowl spoon-first. It's creamy, dreamy, and exactly what I want to energize my morning meetings.
Hero Ingredient: With only four ingredients, every component of this recipe plays a crucial part. But I'll give it up for the spoonful of almond butter that lends this smoothie bowl a nice, nutty richness.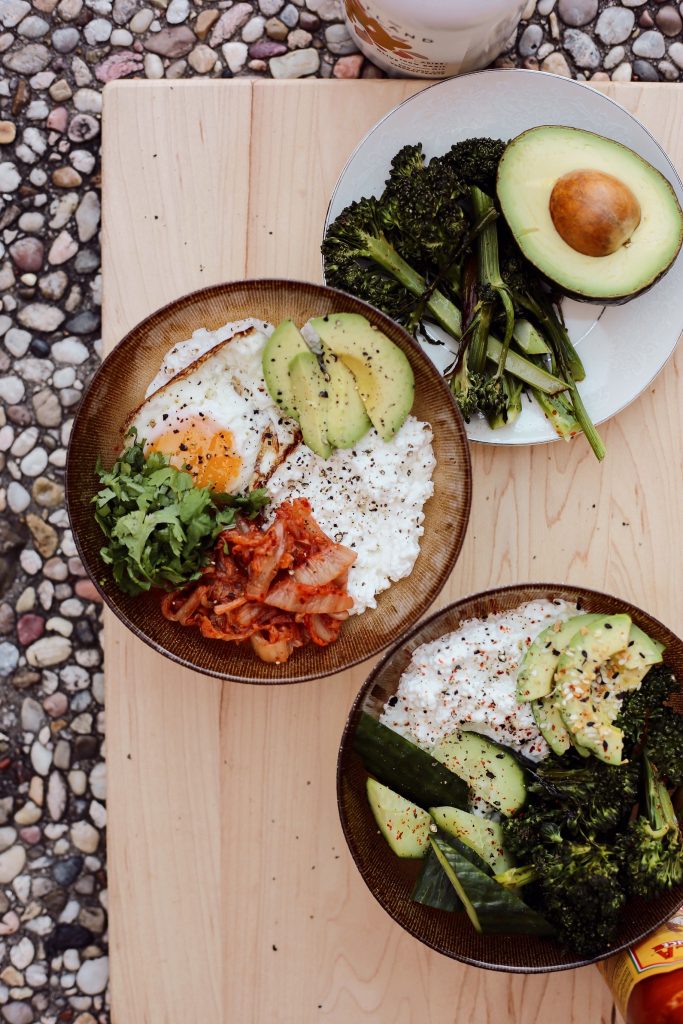 Why We Love It: If your stomach turns just from reading the words "cottage cheese," I urge you to keep reading. While I may have once thought I couldn't stomach cottage cheese, I've since become a convert. Why? How? Because not only is it high in protein, but its creamy, tangy bite is the perfect base for all your favorite savory toppings. Kimchi, avocado, roasted veggies of your choice, olive oil, and fried eggs—the list of perfect combos is endless.
Hero Ingredient: I'll continue elaborating on my love of cottage cheese. It keeps me satisfied for hours.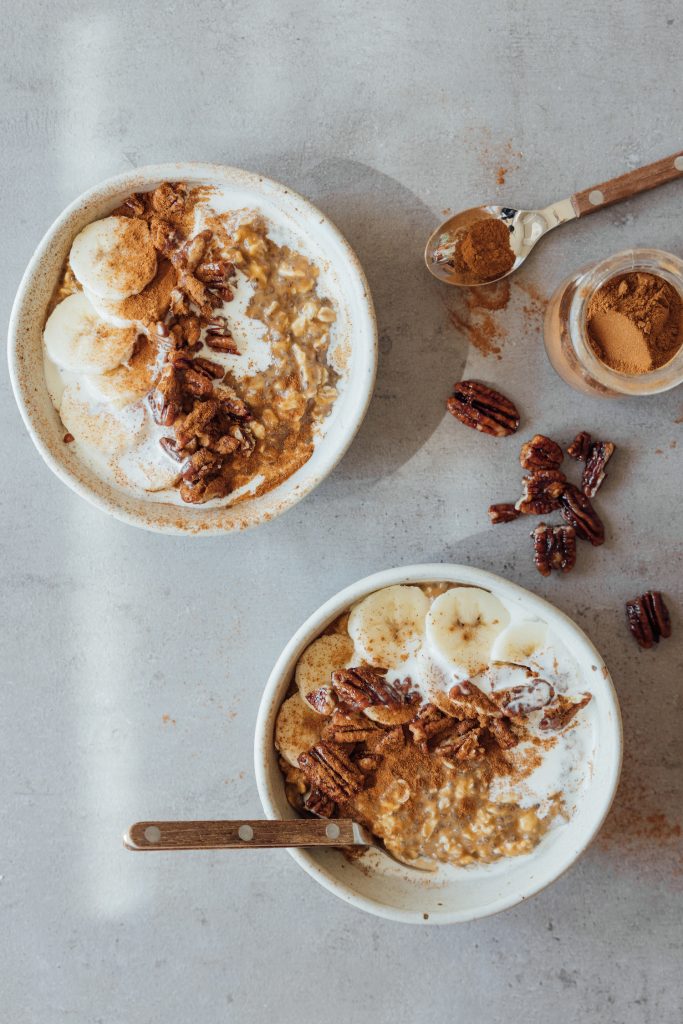 Why We Love It: Let me introduce you to the overnight oats responsible for combining two of our greatest loves: breakfast bowls and pumpkin-spice everything. While some may say pumpkin should be left behind in fall, I'd like to argue that it's the perfect winter ingredient. It gives any dish just enough sweetness, it's packed with vitamins and nutrients, and I love the bright, pleasing hue it brings to your bowl. This recipe does the squash justice, adding plenty of spice and sweetness to let it shine.
Hero Ingredient: Letting a tablespoon of chia seeds soak together with the other ingredients overnight makes these oats extra creamy.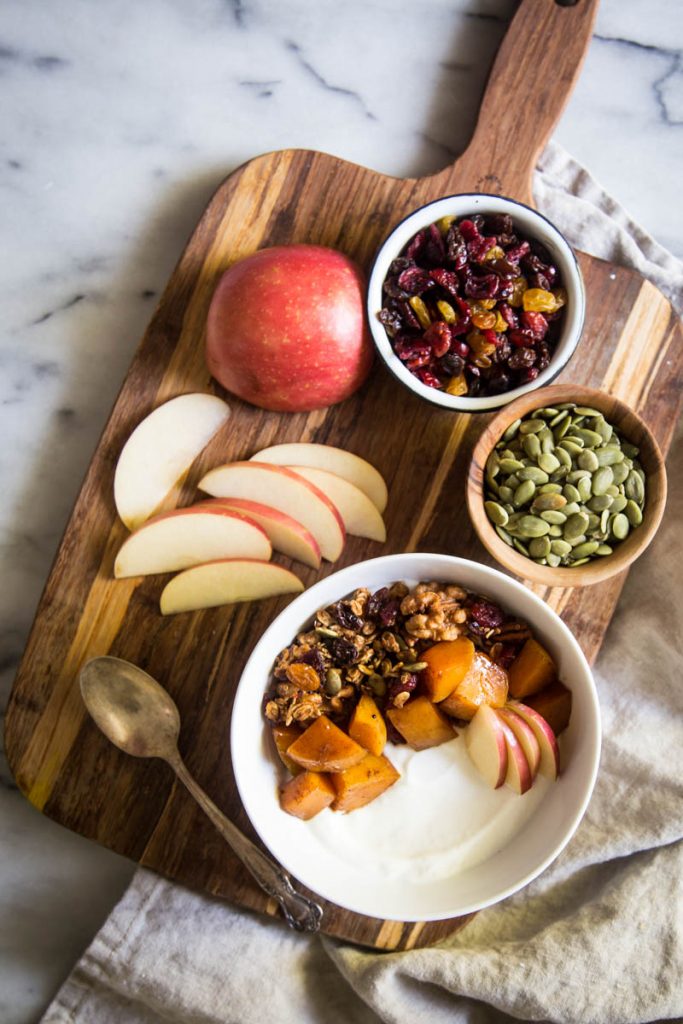 Why We Love It: Like the pumpkin oats that precede it, these breakfast bowls deserve a spot in your winter morning lineup. Toasty, crunchy granola meets sweet and creamy butternut squash (with a little extra cinnamon and maple syrup added for good measure). Finish things off with apples and Greek yogurt and you have yourself a beauty of a breakfast.
Hero Ingredient: The spice trifecta of cinnamon, ginger, and nutmeg seals the harvest-y feel on these bowls.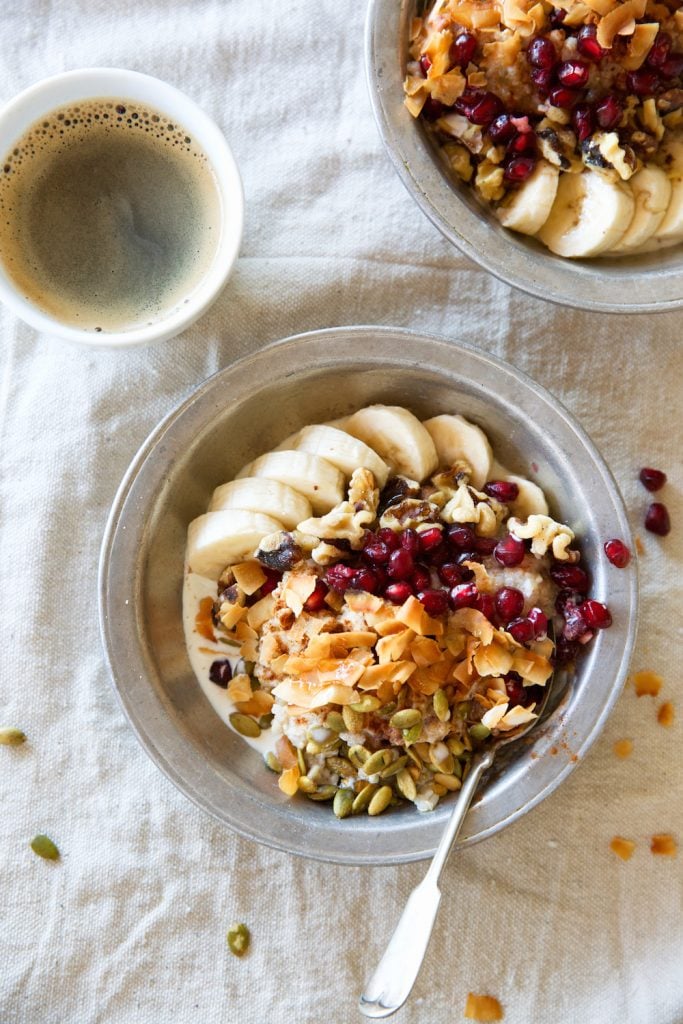 Why We Love It: Take your oatmeal a step further with this quinoa-supplemented hybrid. It's colorful, crunchy, fruity, and nutty. In short, it's everything I want to find in my bowl in the morning.
Hero Ingredient: And I can't help but call out that we're working with steel-cut oats here. Why's that so key? Because they're high in fiber, boast a low glycemic index (i.e., they'll have little effect on your blood sugar), and have a chewier, distinctly nutty bite.