This was my fifth year attending the Food & Wine Classic in Aspen, and while it's always an incredible source of inspiration, fresh mountain air, and a few too many glasses of wine, this year held a particularly meaningful bucket-list moment: getting an education in baking from the legend herself, Martha Stewart. I attended the lifestyle guru's "Fruit Desserts" panel (also the title of Stewart's upcoming cookbook—her 99th!), where I furiously jotted notes while cracking up at her wicked sense of humor. Since you couldn't all be at the Classic with me (though if you ever get the chance to go, I highly recommend it), I thought I'd share some of her best kitchen hacks right here!
Read on for seven genius baking tips I learned from Martha Stewart at this year's Food & Wine Classic in Aspen.
1. The fastest way to make pie crust? The food processor.
The fact that your food processor can produce beautifully flaky pie crust is just another reason to appreciate the magic of this versatile kitchen tool. To prove its power, Stewart actually held a competition during the session to pit handmade dough against processed pastry—the latter got the job done three times faster every time.
One key tip for time-saving bakers: pulse, don't process. Pulsing is far gentler, and most closely mimics the process of making the dough by hand. After mixing, divide the dough into smaller portions and smear each with the heel of your hand to help distribute the fat (an often overlooked recommendation made by Epicurious). Wrap it up tightly and let the dough refrigerate for at least 30 minutes.
2. Before you bake, toss your fruit with lemon juice.
The benefits are twofold: the lemon juice adds flavor and prevents fruits like apples, pears, and stone fruit from discoloring in the baking process.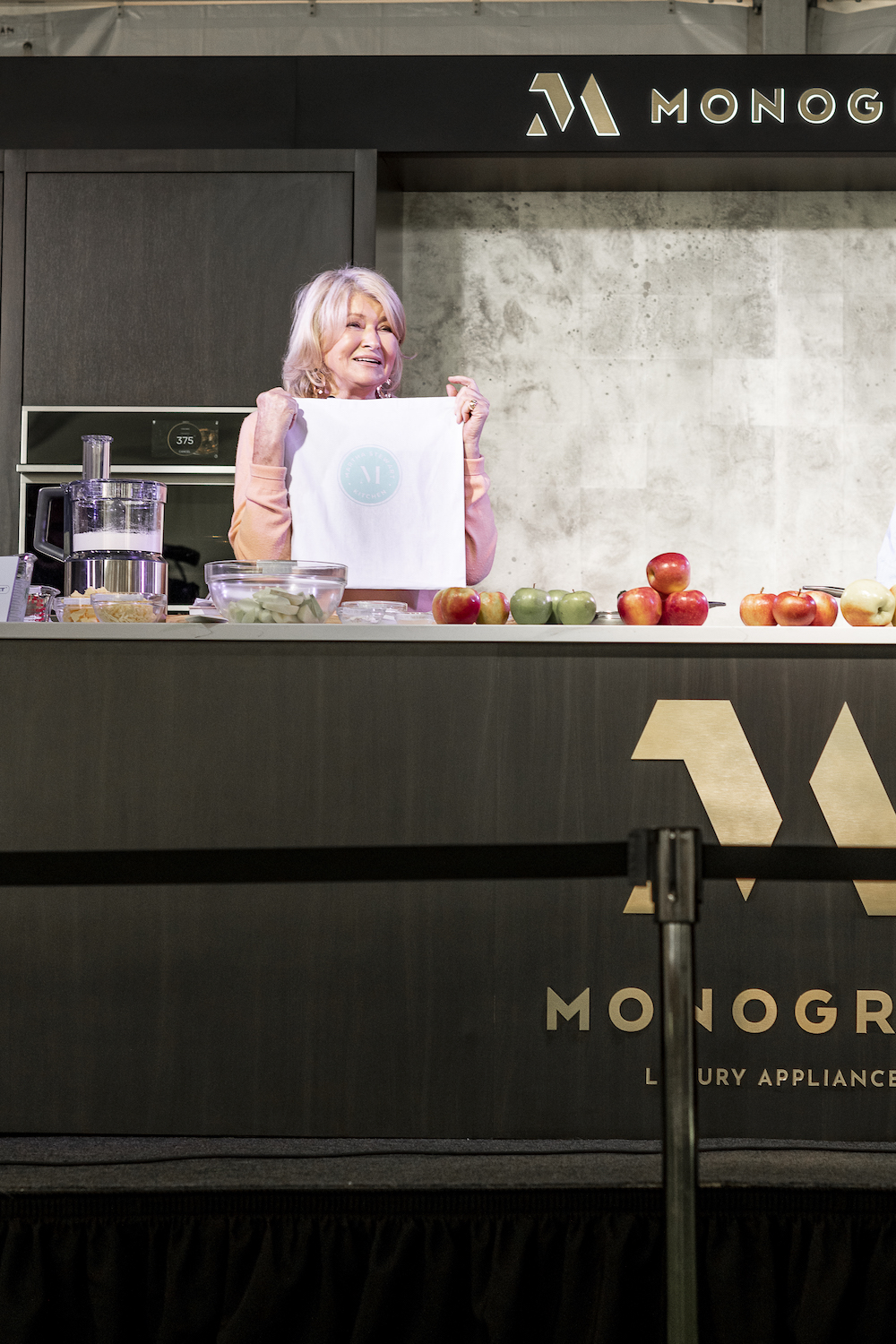 3. A cook's best friend? Bar cloths.
You can buy a huge pack of bar cloths to have on hand and always keep a few damp ones folded on the counter next to you for easy cleanup—a far more sustainable method than forever rolling out paper towels.
4. The one-ingredient glaze that dresses up any dessert.
Warm a half cup of preserves in a pot on the stove, then brush the glaze onto your fruit or pastry just before serving for extra lush desserts. Consider pairing an apricot glaze with apple tarts, or try raspberry with a plum crostata.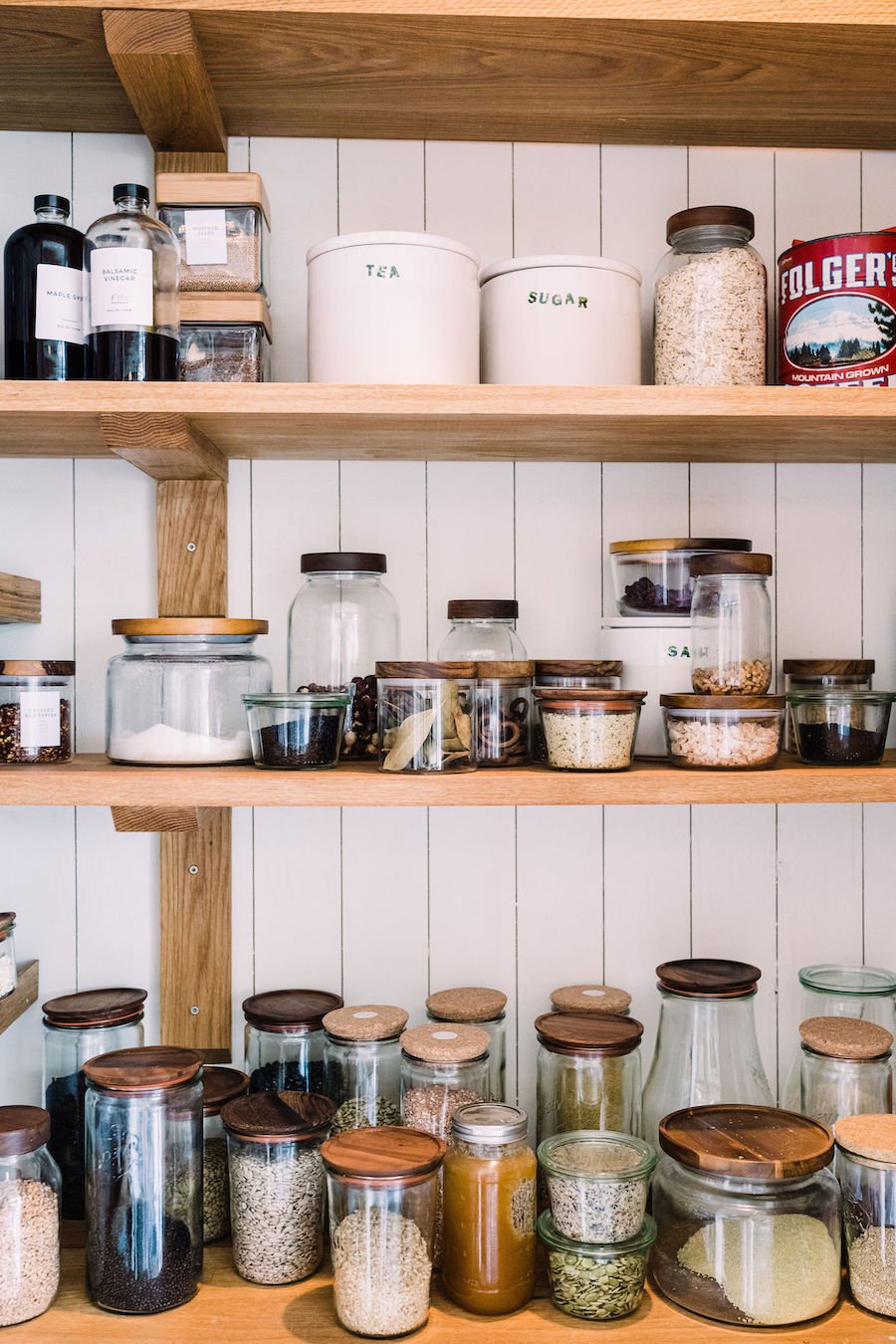 5. Edit your pantry.
If it's been a while since you've last baked, give your pantry a visit and toss anything that's over the hill. Easy throwaways are leavening agents (baking powder, baking soda) that are over a year old, as well as spices that aren't as fragrant as they should be. If you're really looking to purge your pantry and make it feel organized, consider tossing out any unused pantry staples, like opened jars of nuts that people have already filtered their favorites out of. Even peanut butter can go bad if unused after about three months. Using fresh ingredients always elevates your baking.
6. The art of scraping is a game-changer.
Seriously, don't skimp on scraping. If you've ever baked a batch of cookies with a few oddballs, poor scraping is probably to blame. Serious Eats stresses the importance of scraping as part of the "creaming process," where ingredients are aerated (folded together instead of mixed) to make a dough that's light, fluffy, and consistent. Scrape the bowl with a good rubber spatula during the entire blending process to ensure the dough is totally homogenized.
7. Flip your grater.
When zesting citrus, I always held my microplane under the fruit so that the zest would go fall right into my bowl, but I was surprised to see Stewart holding hers reversed! Holding the microplane with the blade down and the lemon underneath, she showed the audience how the inner part of the microplane collects all the zest so you add to the dessert. Just be careful not to peel too deep—the white pith under the skin has a bitter taste.
*A Bonus Martha Stewart Tip—The Surprising Secret to Fluffy Scrambled Eggs
This isn't baking-related, but I had to share this scrambled egg hack because my mind was blown. Stewart claims that the very best, fluffiest scrambled eggs are made in a… (wait for it) cappuccino milk frother! She told us to just pour your lightly beaten eggs into the frother, turn it on, and 90 seconds later you've got perfectly fluffy scrambled eggs. (Apparently, it really does the trick!)
***
Have you ever tried this? If so, leave a comment and let me know if it worked for you. You can bet I'll be trying it at home, although I feel like I need to get a backup frother to test it—the idea of scrambled egg residue in my morning coffee makes my stomach turn.