As soon as the holidays roll around, our family's annual gingerbread house decorating contest begins. Think gumdrops, candy canes, icing, and marshmallows–any candy is fair game to make your gingerbread palace stand out from the rest. But this year, I have a new dessert to introduce to the competition: The humble yule log, also known as the Bûche de Noël. If you're not familiar, let me enlighten you with a little history before sharing our easy yule log recipes.
Decorated with wood textured icing, meringue mushrooms, and sugared cranberries, this traditional Christmas cake was designed to emulate a whimsical, wintery forest and dates back to pre-Medieval times. A log of wood from the Yule tree would be brought home and placed in the fire to burn for many days. The burning of the yule log was a sentiment that represented bringing good luck into the new year. While some cultures still closely practice this tradition today, others take a more sweet approach and indulge in this log-shaped cake.
Not only does it look delicious, but this log-shaped cake tastes incredible too—it's decadent, festive, and surprisingly easier to make than it looks. So I guess baking and decorating a yule log cake might just be our next family tradition. If you want to join me in creating new holiday traditions with the iconic Bûche de Noël, read on to find 11 easy yule log recipes that range from the classic to new ones with a twist.
10 Easy Yule Log Recipes to Make This Season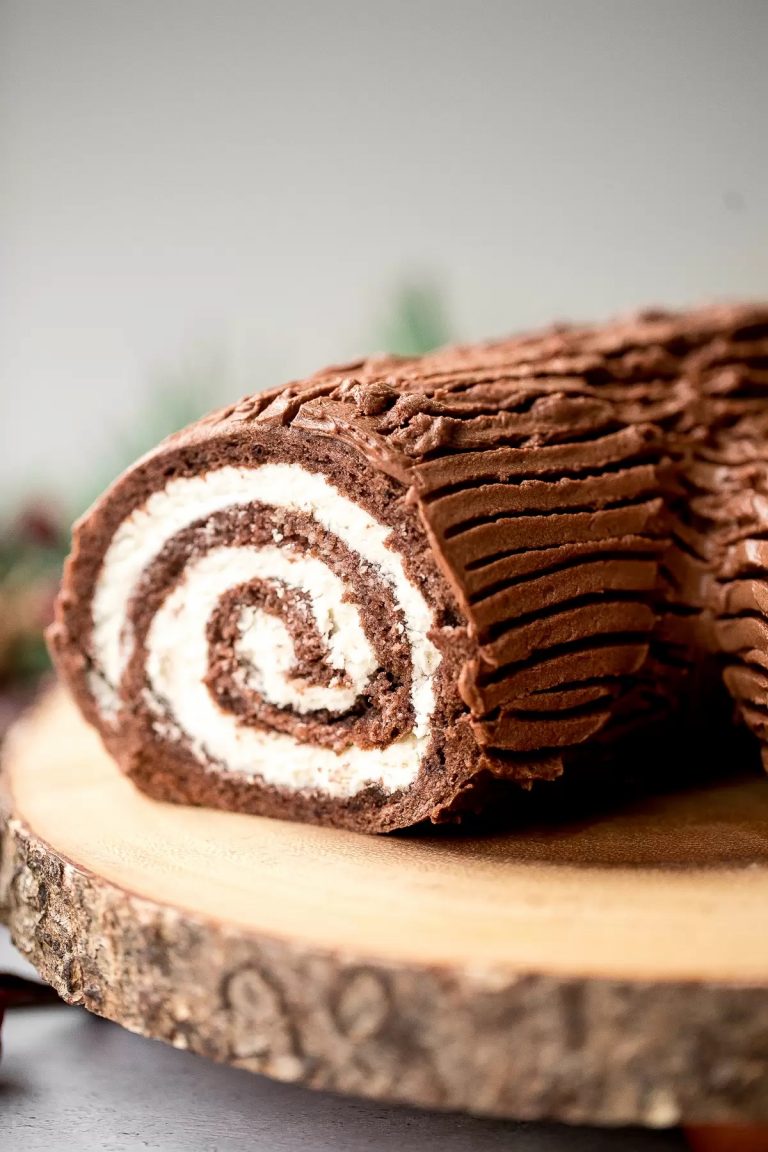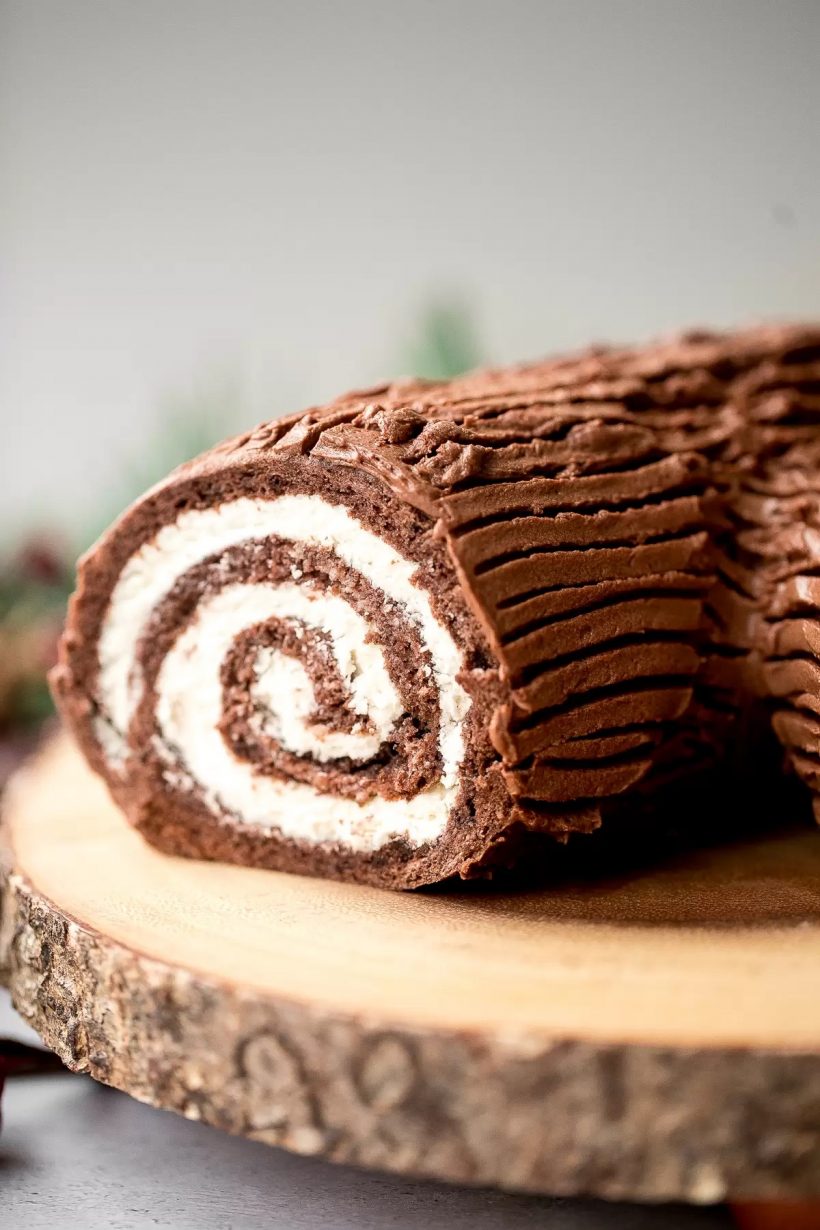 Holiday Yule Log from Ahead of Thyme
Why We Love It: If you are a yule log beginner, this is the recipe for you. Ahead of Thyme includes a list of do's and don'ts to ensure that your adventure into the world of yule logs is a success. The first pro tip: how to get the perfect roll.
Hero Ingredient: This traditional holiday yule log combines the classic flavors of a chocolate sponge cake with whipped cream filling and a chocolate ganache topping.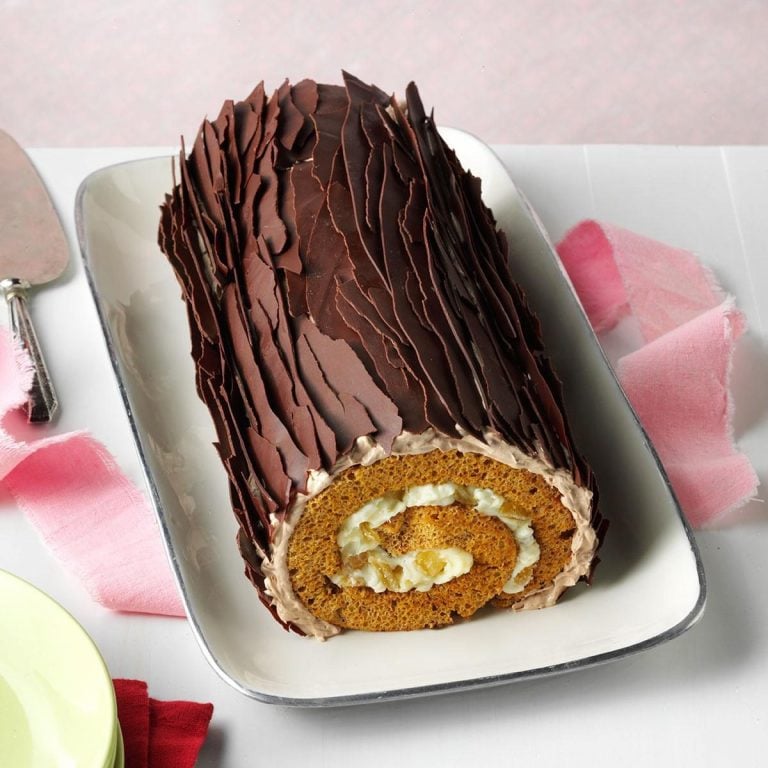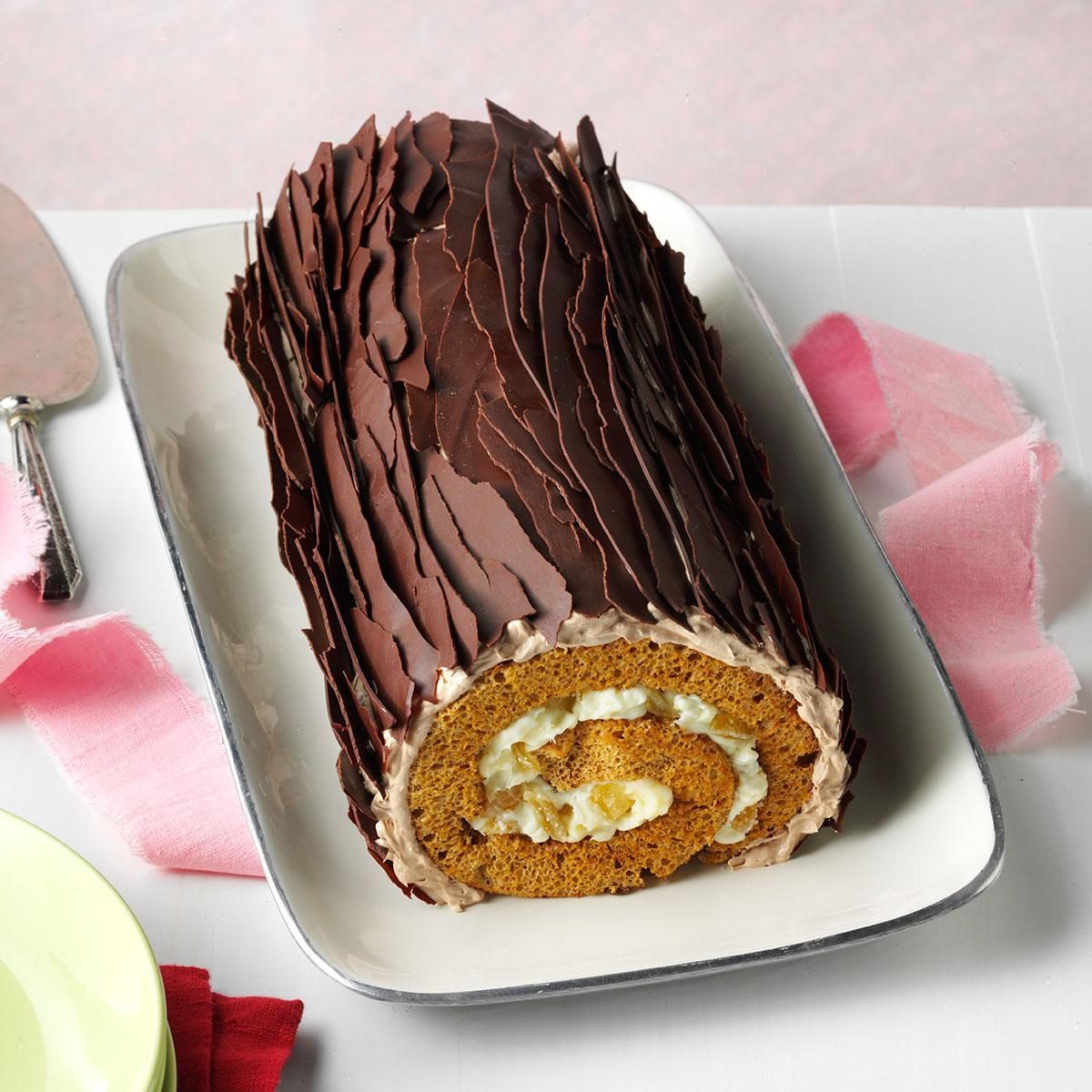 Gingerbread and Dark Chocolate Yule Log from Taste of Home
Why We Love It: Not ready to leave the gingerbread cookies behind? This recipe provides a twist on the classic yule log with a gingerbread flavored sponge that is sure to be the hit of the holiday dessert table.
Hero Ingredient: Gingerbread cake infused with fresh ginger root, nutmeg, and cinnamon is the perfect complement to the dark chocolate bark on top.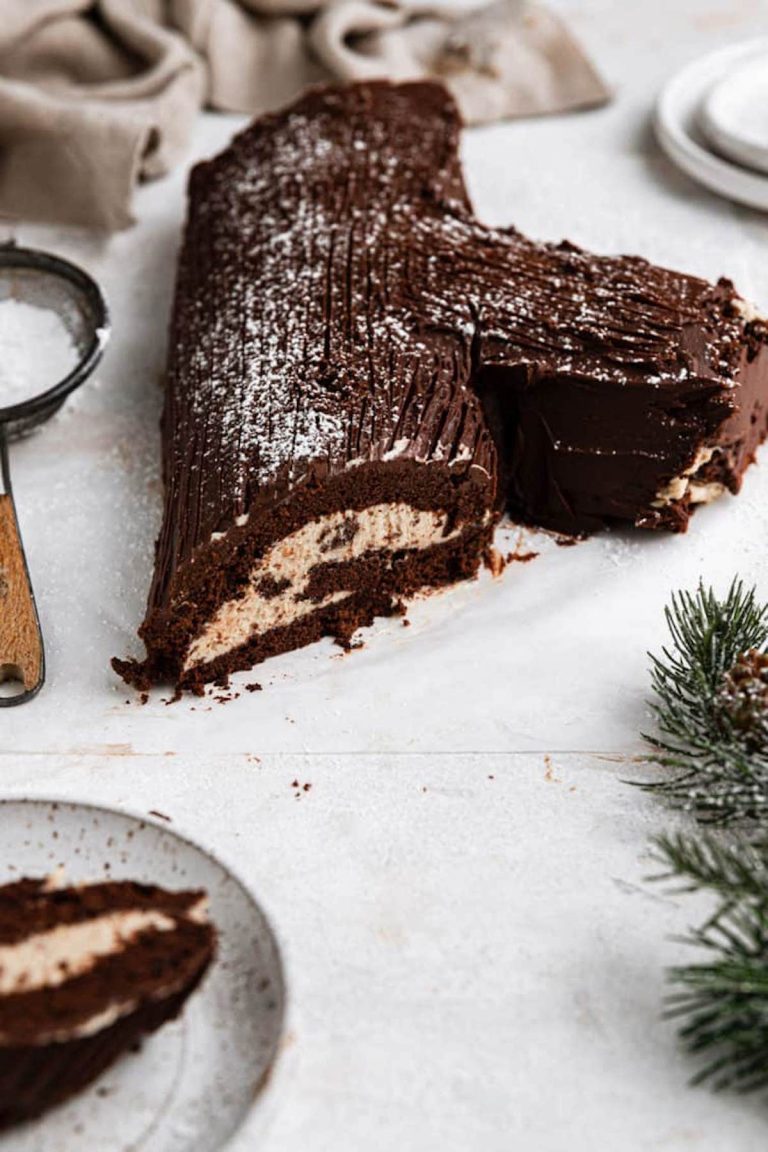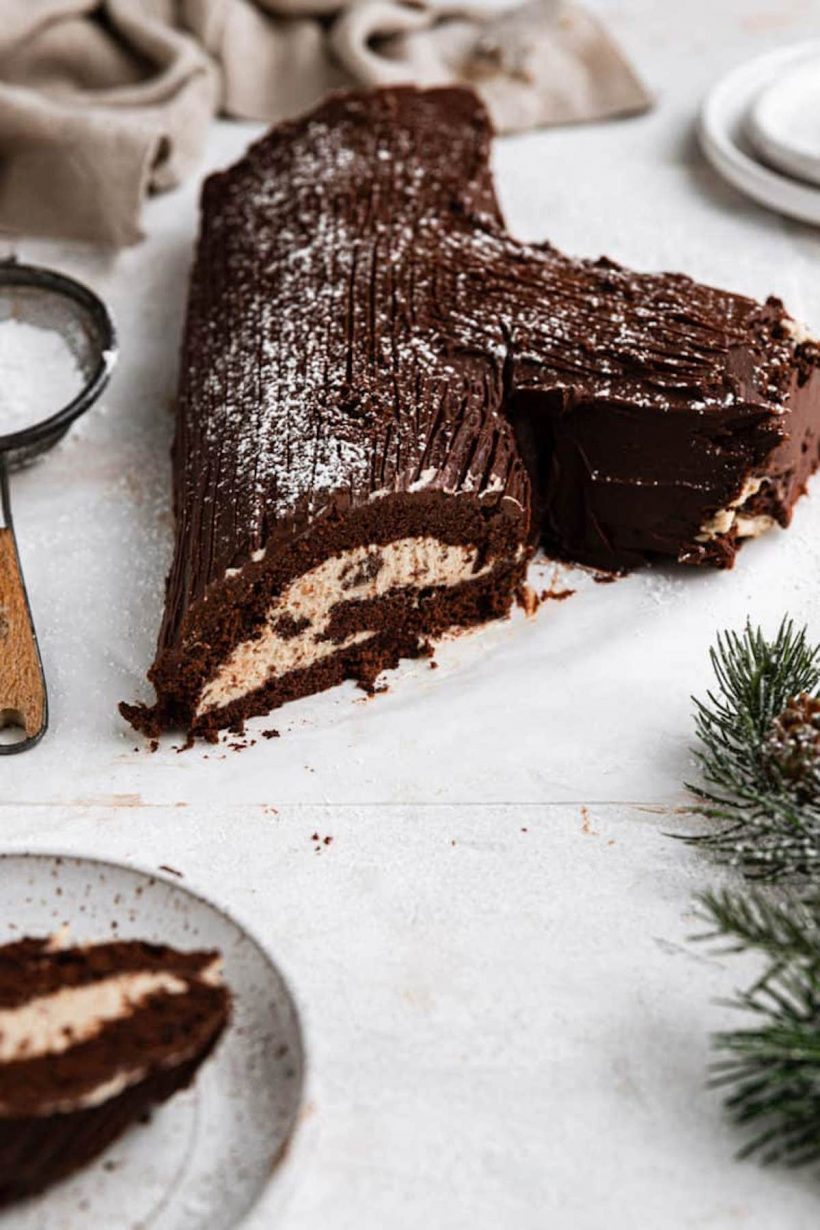 Espresso Mascarpone and Chocolate Ganache Yule Log from Brown Eyed Baker
Why We Love It: As an espresso lover this might be my favorite recipe on the list. But if it's not your jam, Brown Eyed Baker recommends substituting the espresso powder with a tablespoon of vanilla extract for sweetness—Yum!
Hero Ingredient: The richness of the espresso flavor is balanced by the tangy mascarpone filling in this recipe.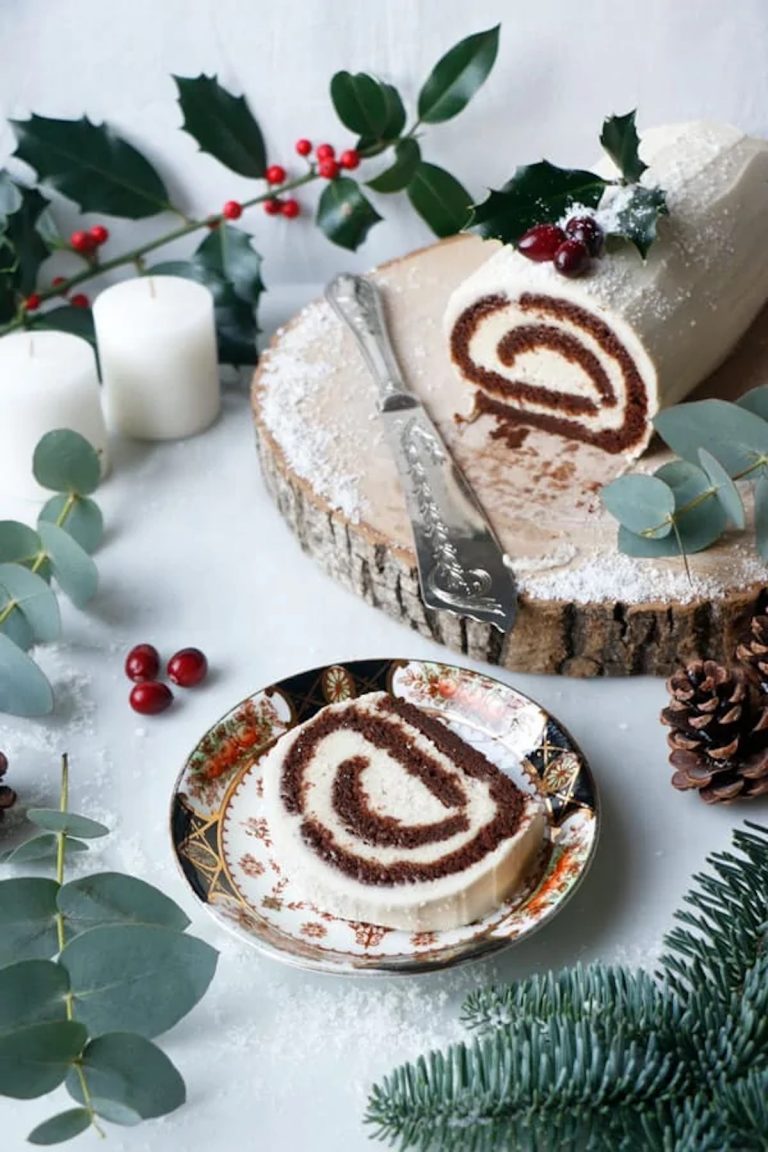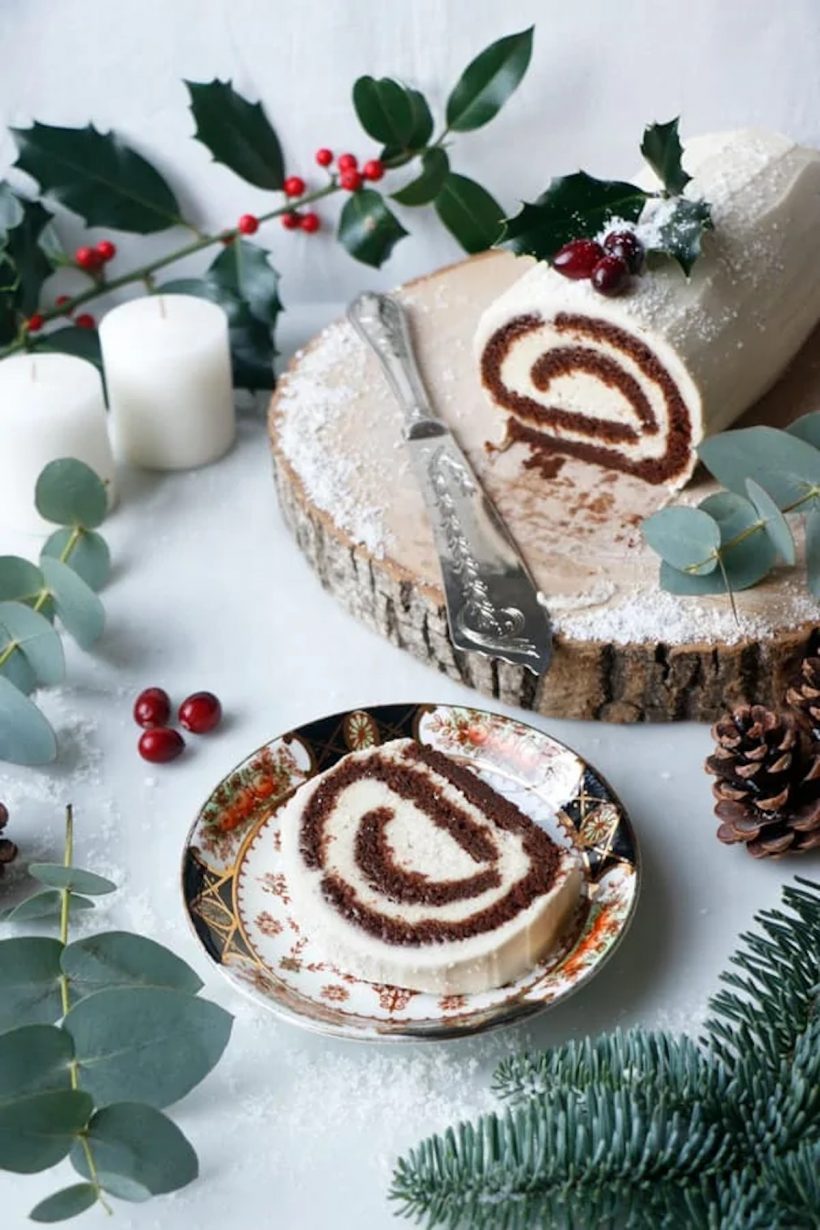 Vegan and Gluten Free White Chocolate Cashew Yule Log from Nirvana Cakery
Why We Love It: This plant-based recipe uses almonds, cashews, and coconut to create a sweet-tasting treat that meets all of your vegan and gluten-free needs. Topped with white chocolate frosting and blended coconut this dessert is perfect for the snowy days ahead.
Hero Ingredient: The white chocolate frosting made from cashews and coconut cream takes the cake here.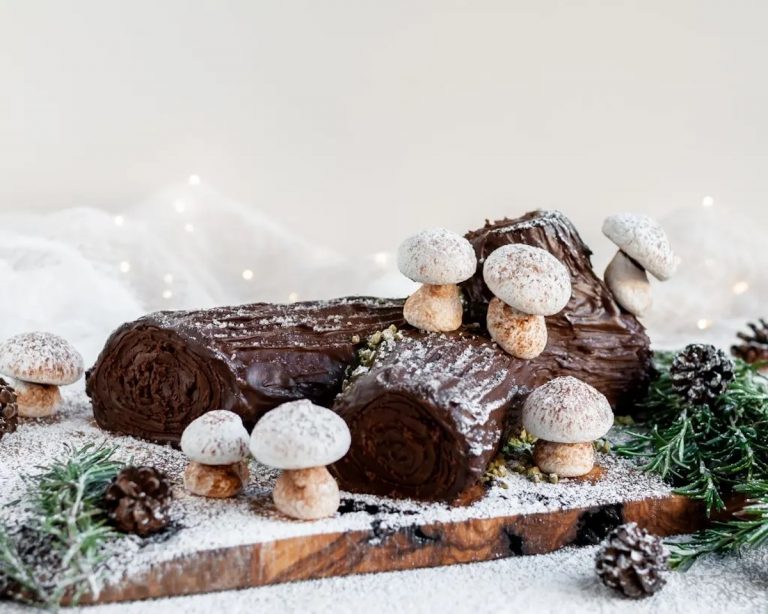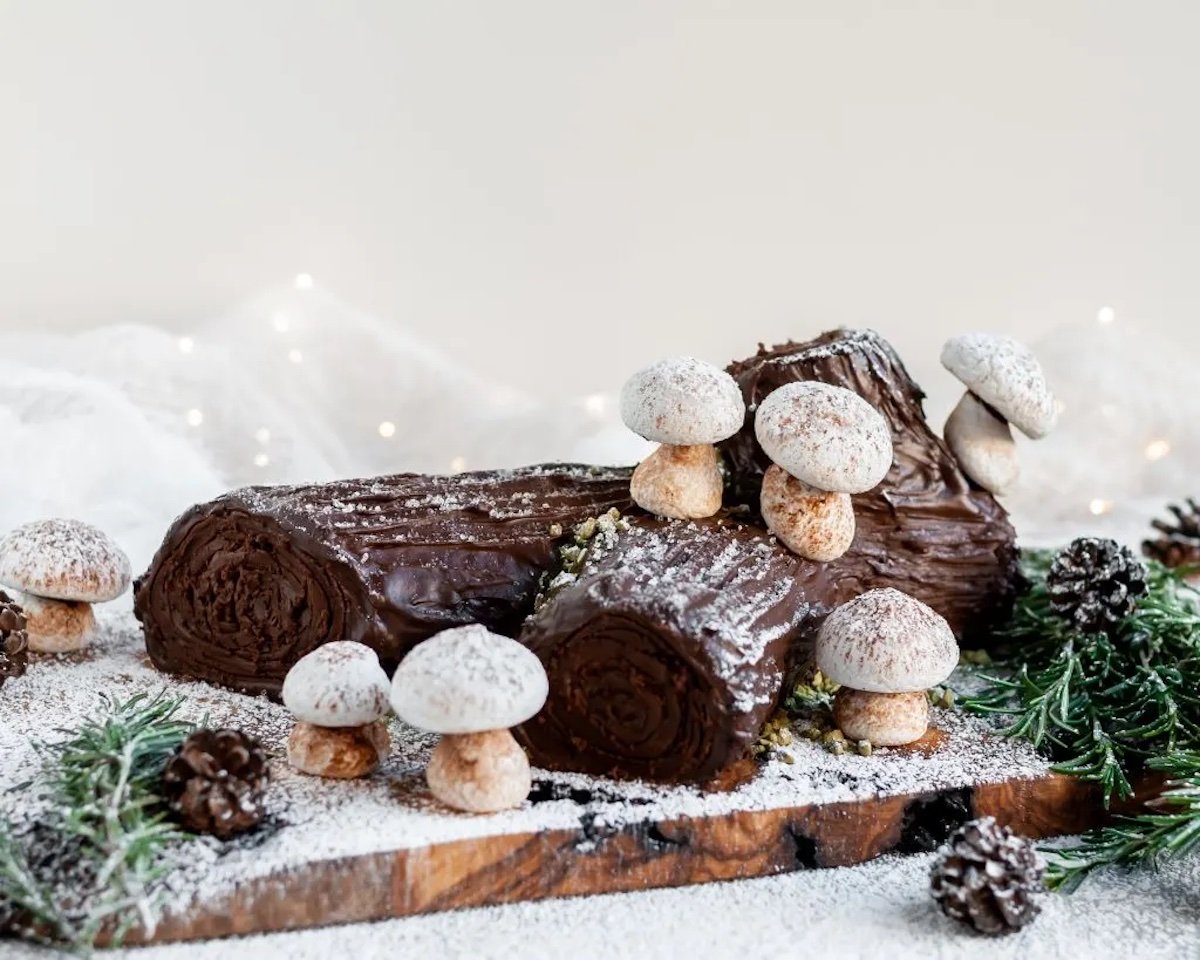 Vegan Triple Chocolate Yule Log from Crumbs & Caramel
Why We Love It: If you are a fan of chocolate this decadent recipe is for you. This is one recipe that proves that vegan does not have to skimp on flavor. As a substitute for egg whites, aquafaba is used to achieve the fluffy chocolate sponge.
Hero Ingredient: This yule log consists of chocolate mousse rolled into a chocolate sponge and topped with chocolate ganache. Need I say more?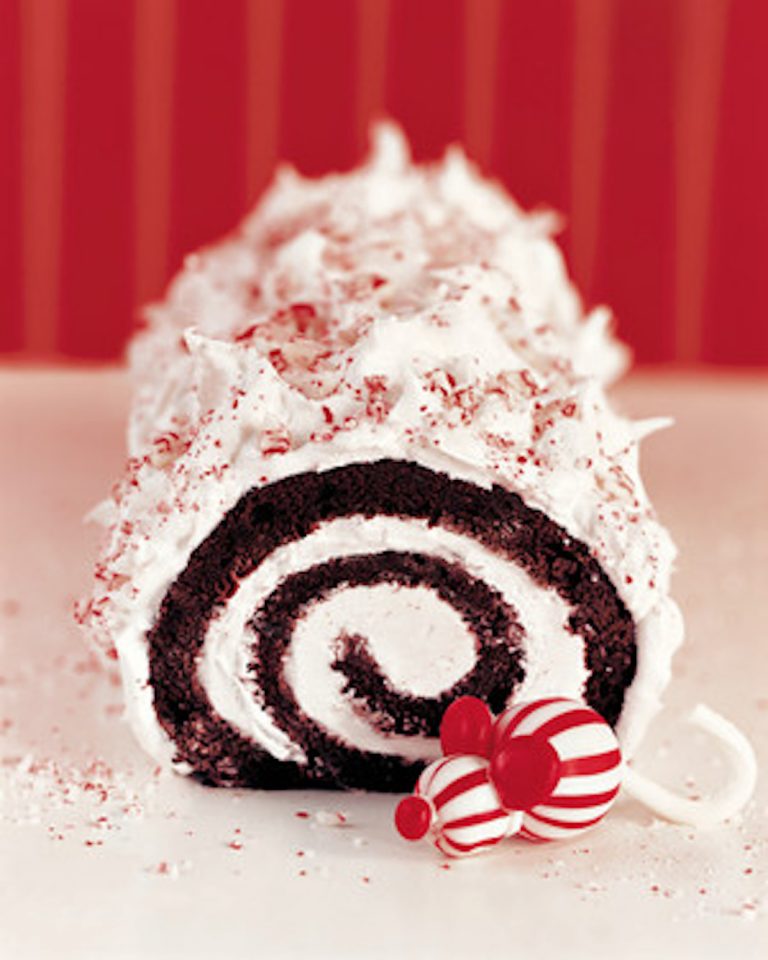 Red Velvet and Peppermint Yule Log from Martha Stewart
Why We Love It: This yule log from Martha Stewart features one of the flavors I'm most excited to dive into this season. To me, peppermint signifies the start of the holidays and this recipe is the perfect way to kick it off!
Hero Ingredient: Peppermint frosting plus a red velvet cake is a match made in heaven.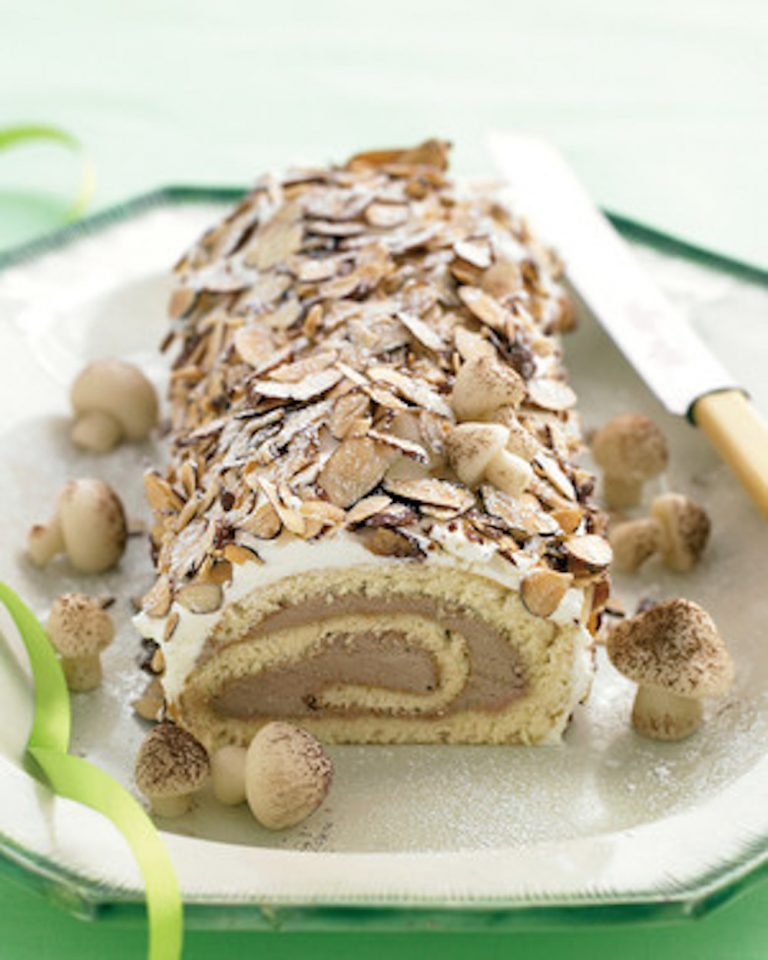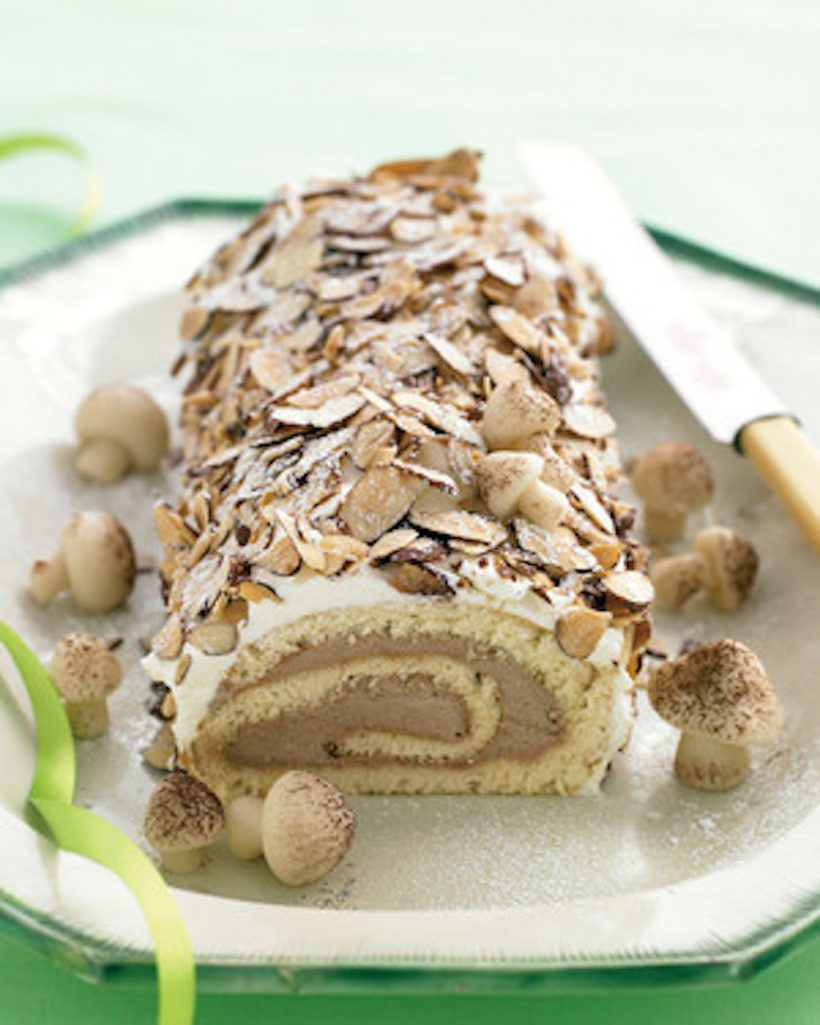 Hazlenut and Almond Yule Log from Martha Stewart
Why We Love It: If you're looking to break away from the deluge of chocolate in the previous yule logs, this nutty recipe will be your go-to.
Hero Ingredient: This hazelnut and almond yule log is coated with crushed almonds and adorned with marzipan mushrooms.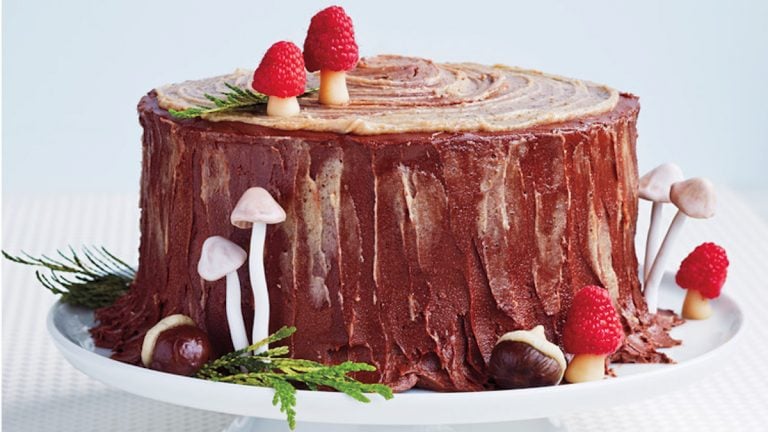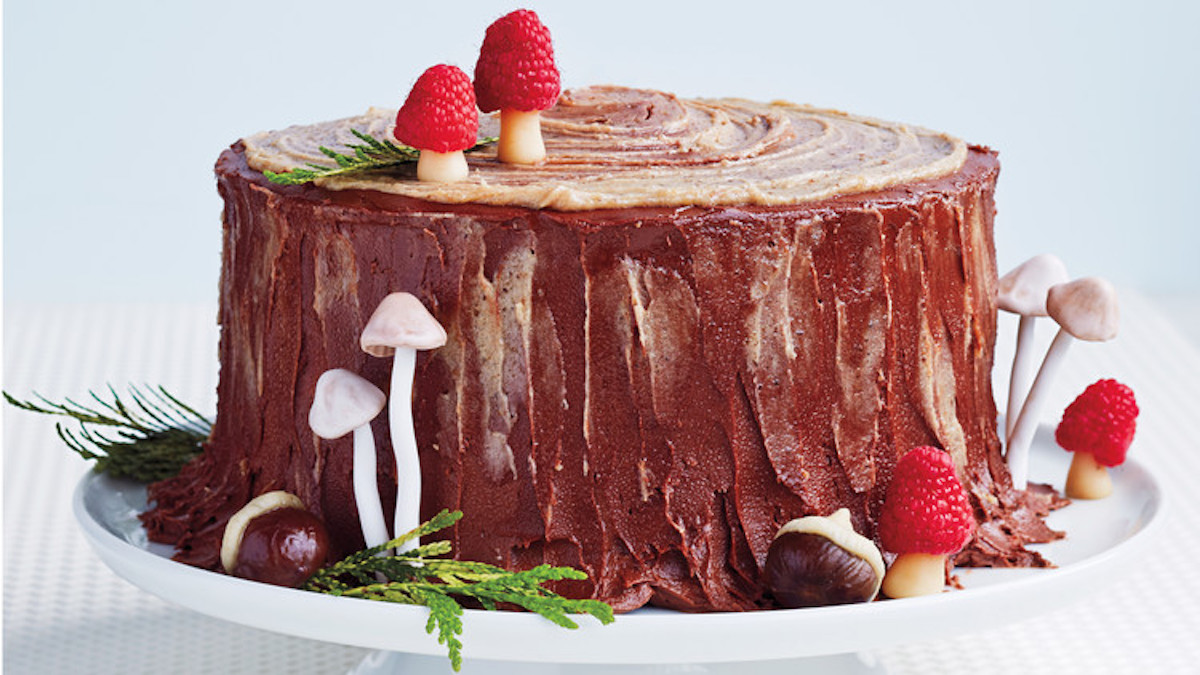 Chestnut Yule Log Layer Cake from Martha Stewart
Why We Love It: Does the process of rolling the yule log seem intimidating to you? I know it does for me which is why I'll opt to make a yule log-inspired layer cake this holiday season.
Hero Ingredient: This layer cake consists of puréed roasted chestnuts and a golden, buttery rum sponge.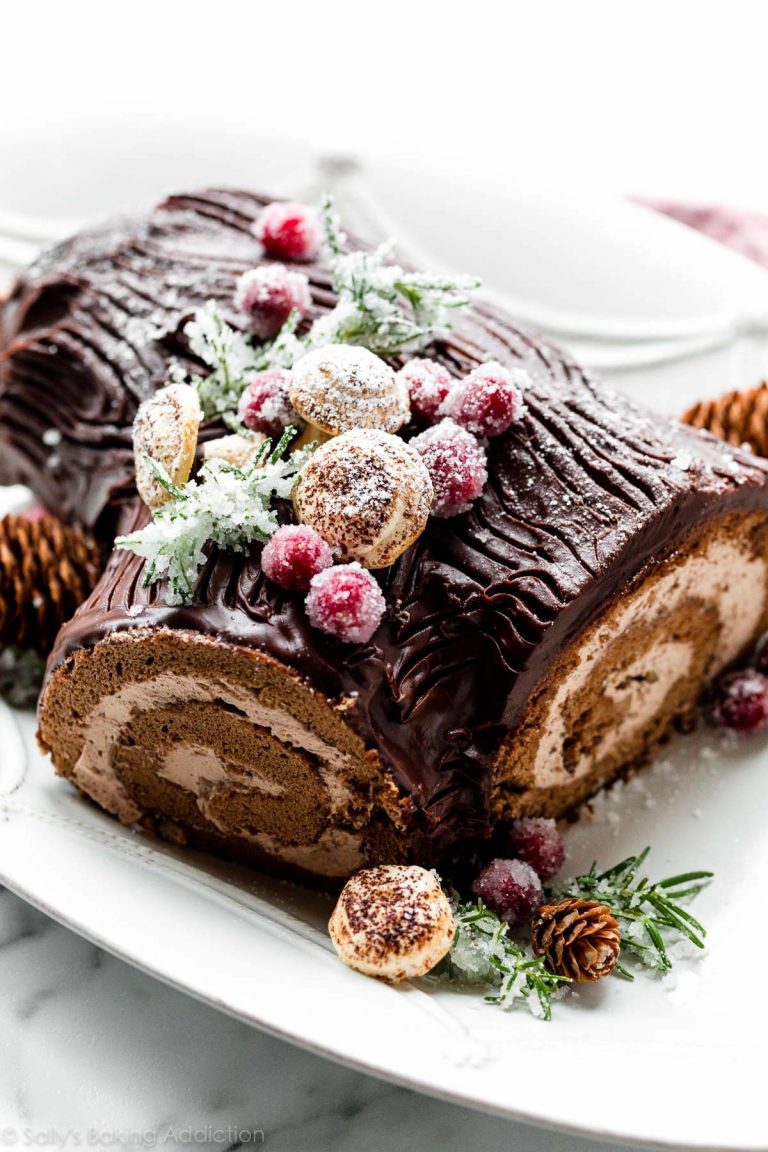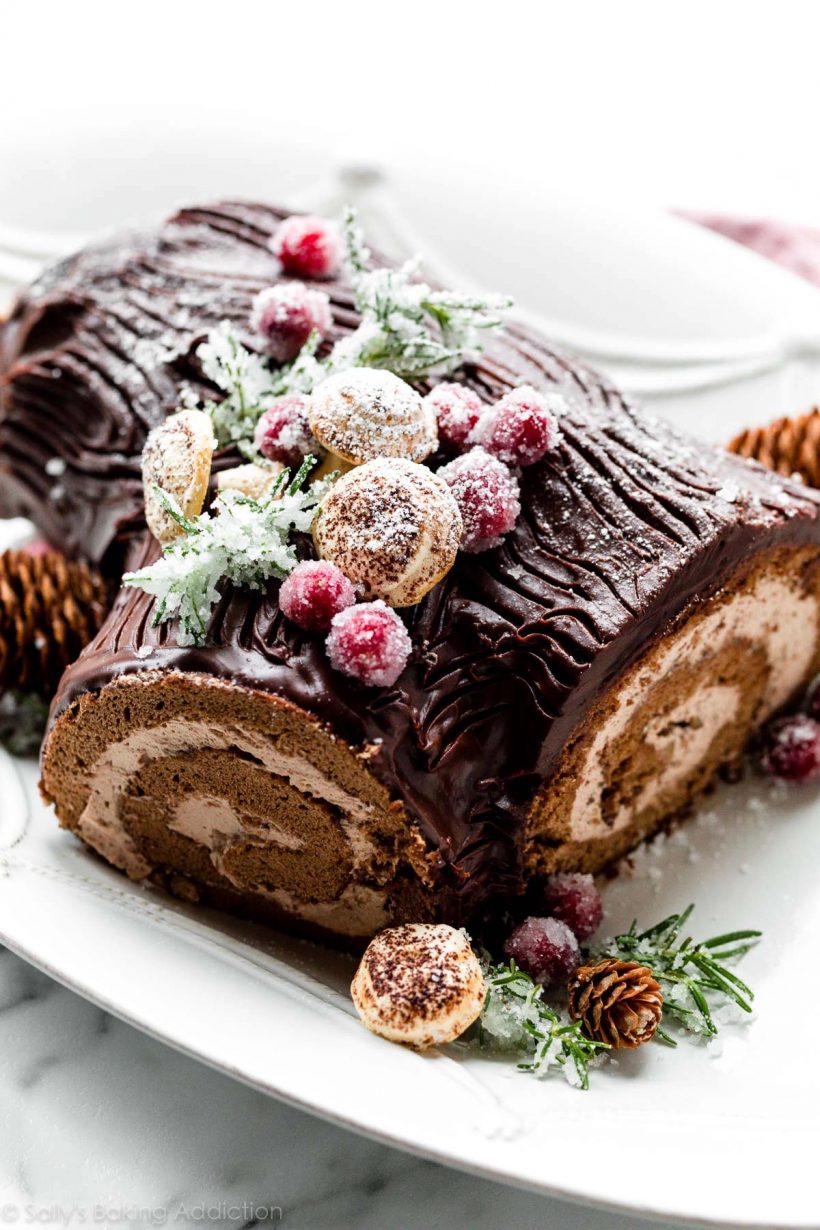 Cocoa Hazlenut Yule Log from Sally's Baking Addiction
Why We Love It: What's not to love about this picture-perfect cake? With these festive toppings, this yule log is sure to be the centerpiece of your Christmas feast.
Hero Ingredient: The cocoa-flavored sponge and hazelnut filling is the perfect base for the mushroom-shaped meringues and sugared cranberries decorations.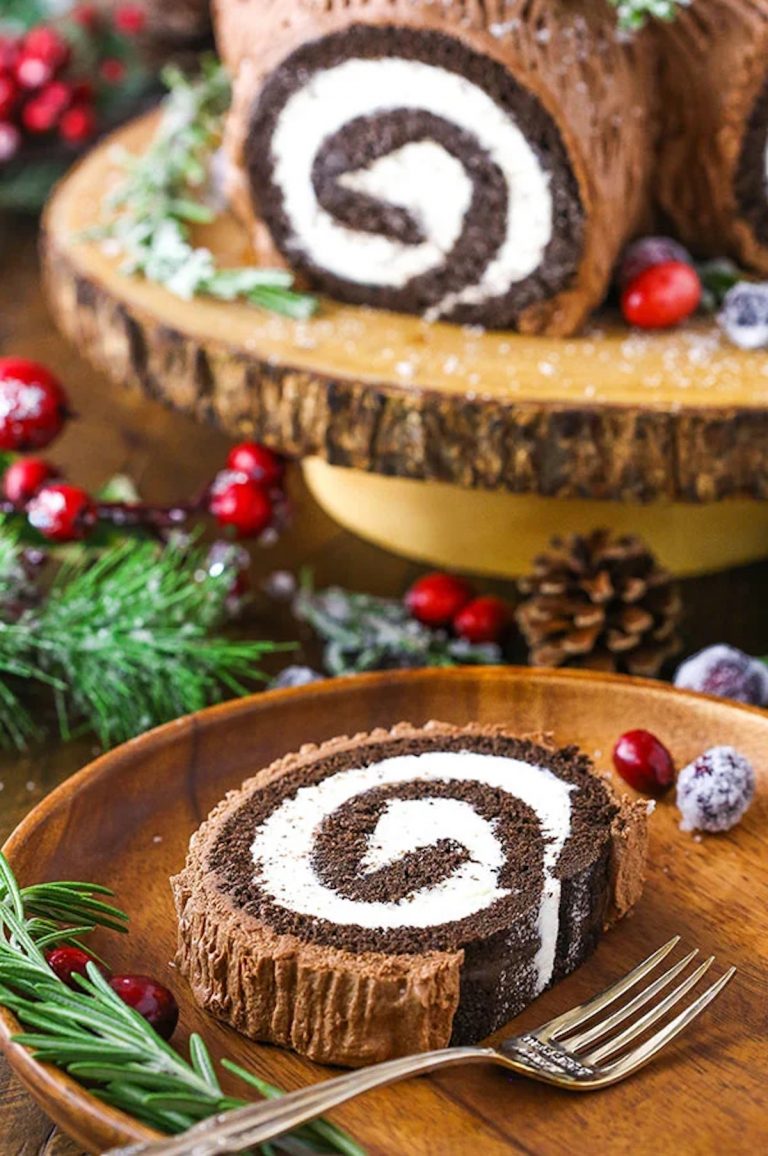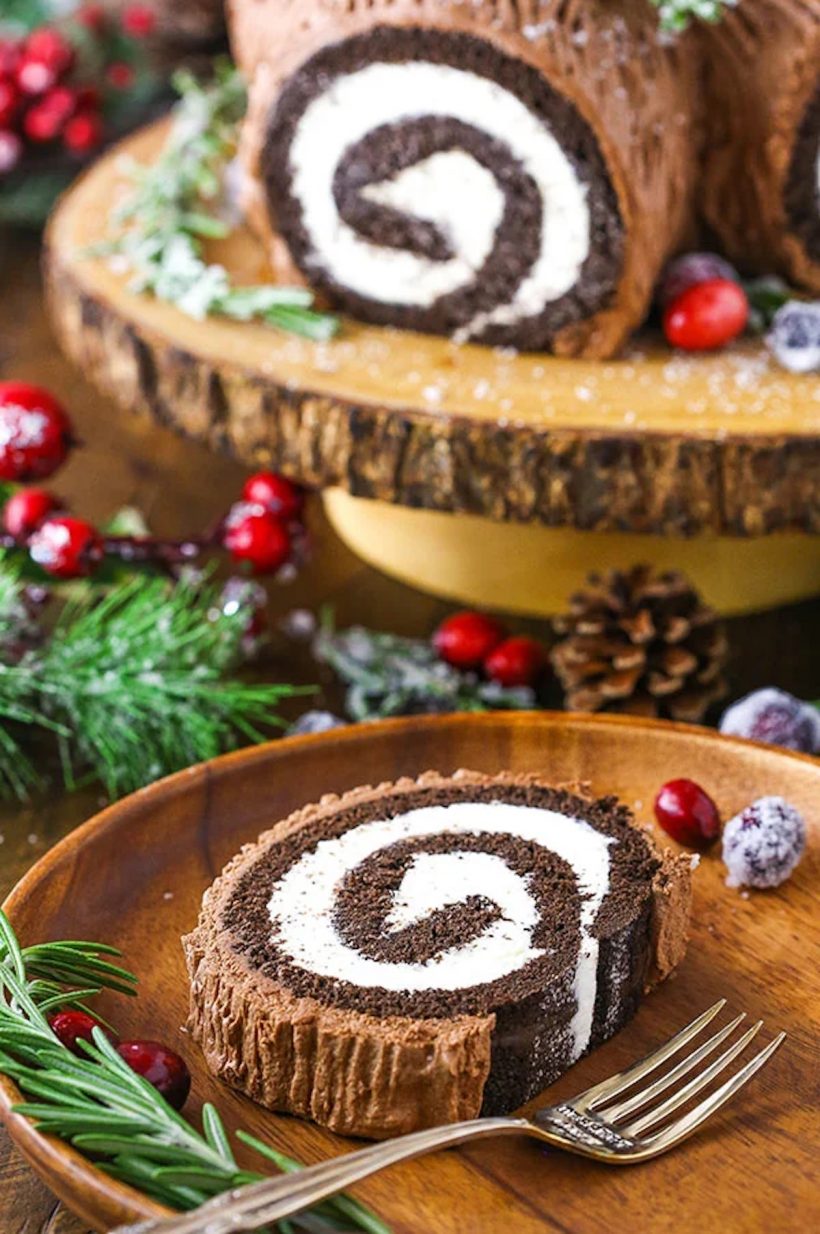 Classic Choclate Yule Log from Life, Love and Sugar
Why We Love It: The classic yule log gets an upgrade. In this recipe, save your whipped egg whites till the very last second to create a more tender cake with an equally soft mascarpone cream filling.
Hero Ingredient: This perfect roll is made up of a dark chocolate sponge cake topped with a chocolate ganache icing that is rich in flavor and light in texture.
Bonus Recipe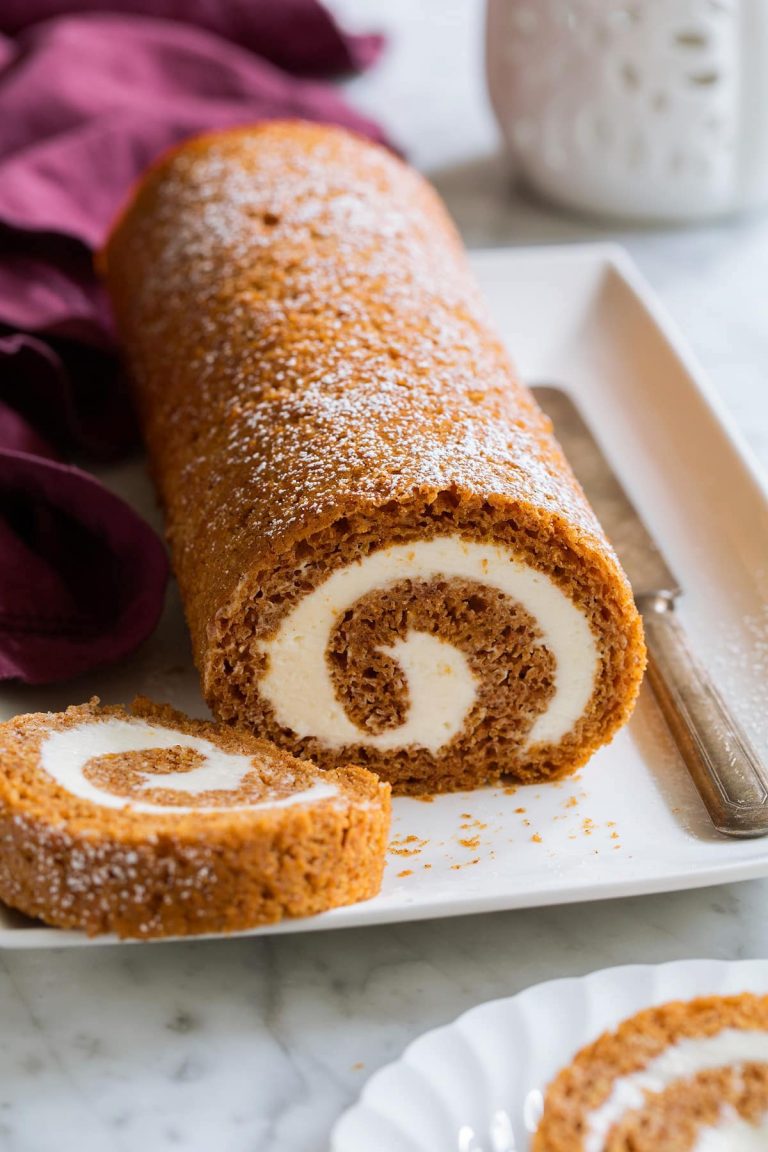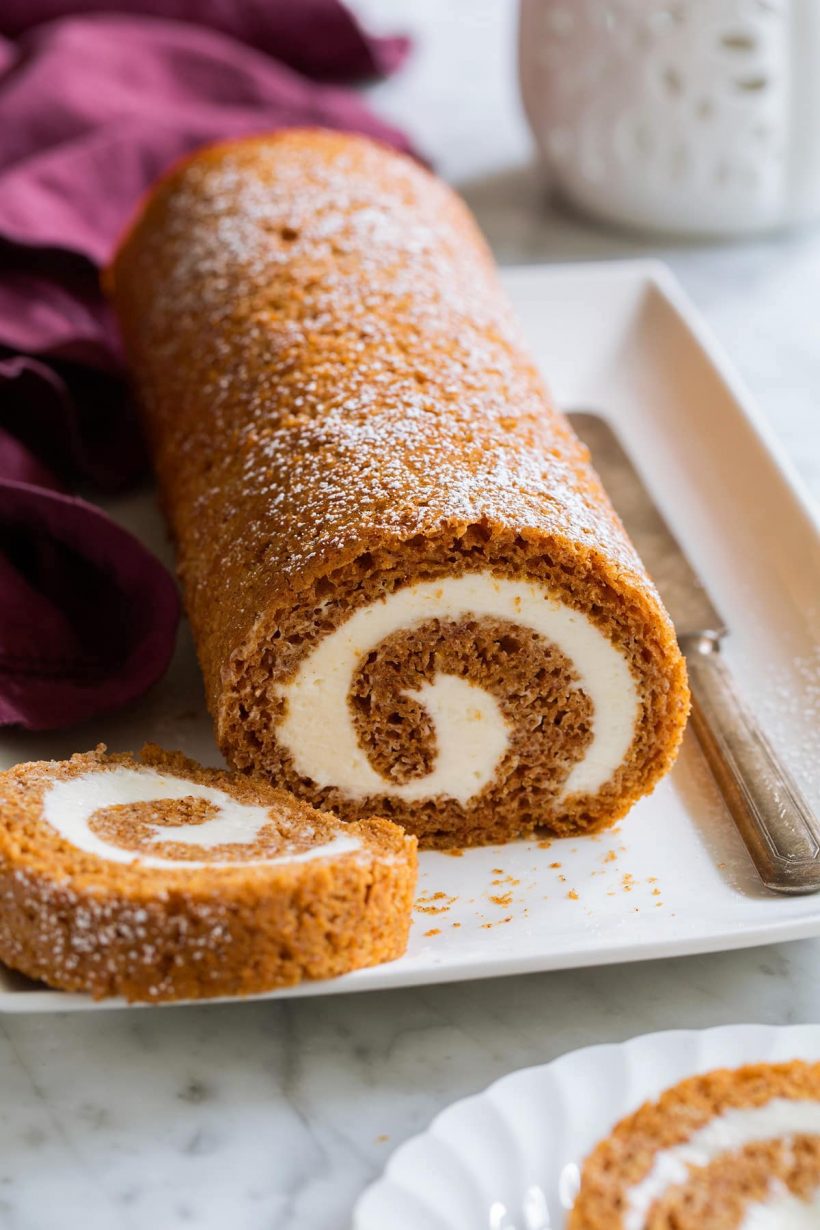 Pumpkin Roll from Cooking Classy
Why We Love It: Not ready to leave fall behind? With the same yule log technique, you can make this fall-flavored pumpkin roll from Cooking Classy.
Hero Ingredient: Pumpkin-flavored cake with cream cheese filling is the perfect variation of the Christmas yule log.