I was so close to naming this article "An Easy Mint Julep Recipe for When You Have a Ton of Mint and Don't Know What to Do With It." Let me tell you why. I've been traveling recently, and when I got home, I noticed a flourishing new plant had sprouted in my front yard! Given that I've put zero effort into landscaping and have no green thumb whatsoever, you can imagine my surprise. I had discovered a brand-new cluster of vibrant green leaves right by my front door.
It only took inhaling the fresh spring air to realize that this was actually a mint plant. And after inspecting its leaves more closely, it was confirmed: I had over 40 sprigs of fresh mint magically growing in my yard. While I wish this had been the case for my other favorite herbs like basil and cilantro, I was excited about this little gift from nature—and I knew I had to put it to good use. Cue the easy mint juleps!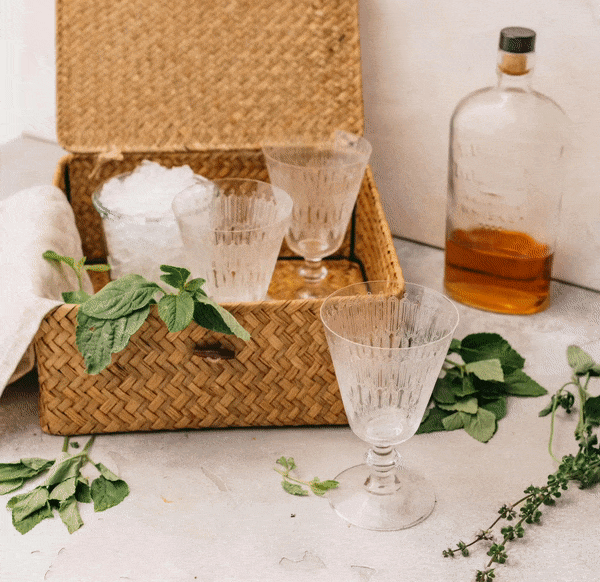 Why mint juleps?
As it turns out, mint is actually an invasive species. It can quickly take over your whole garden if you're not careful. I had to remove the entire plant pretty quickly to prevent this. Naturally, that left me with more mint on my hands than I could handle.
Mint has a variety of uses from cooking to cocktails, but it doesn't get easier than a classic mint julep. With the Kentucky Derby right around the corner and the weather heating up in Austin, it seemed like the perfect time to mix up this easy mint julep recipe. So what's the secret to this famous cocktail? For me, it was lots of crushed ice and a dash of honey. Read on for how to make this classic drink that's as bold as it is refreshing.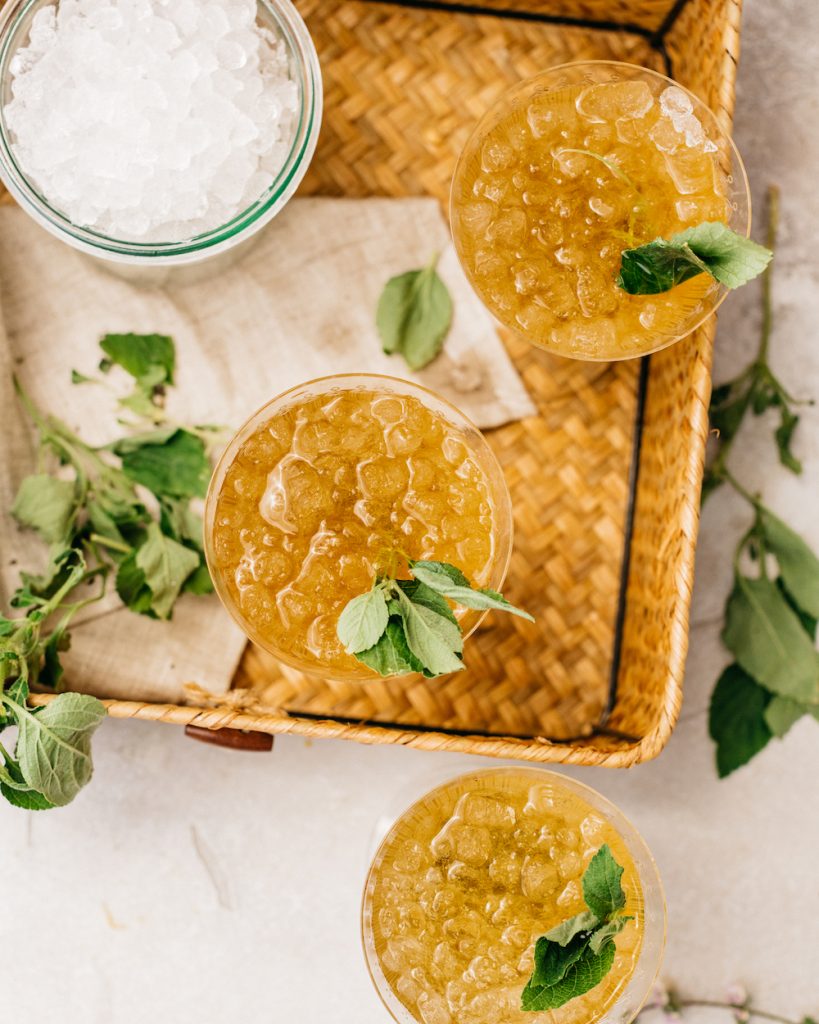 What are the ingredients in a mint julep?
A traditional mint julep consists of bourbon, simple syrup, and mint. Can it get much easier than that? While I went with store-bought simple syrup for ease, you can make your own simple syrup by combining a cup of sugar with a cup of water and boiling the mixture until the sugar dissolves. Since the drink was a bit stiff for me, I added a dash of honey to sweeten it a little more.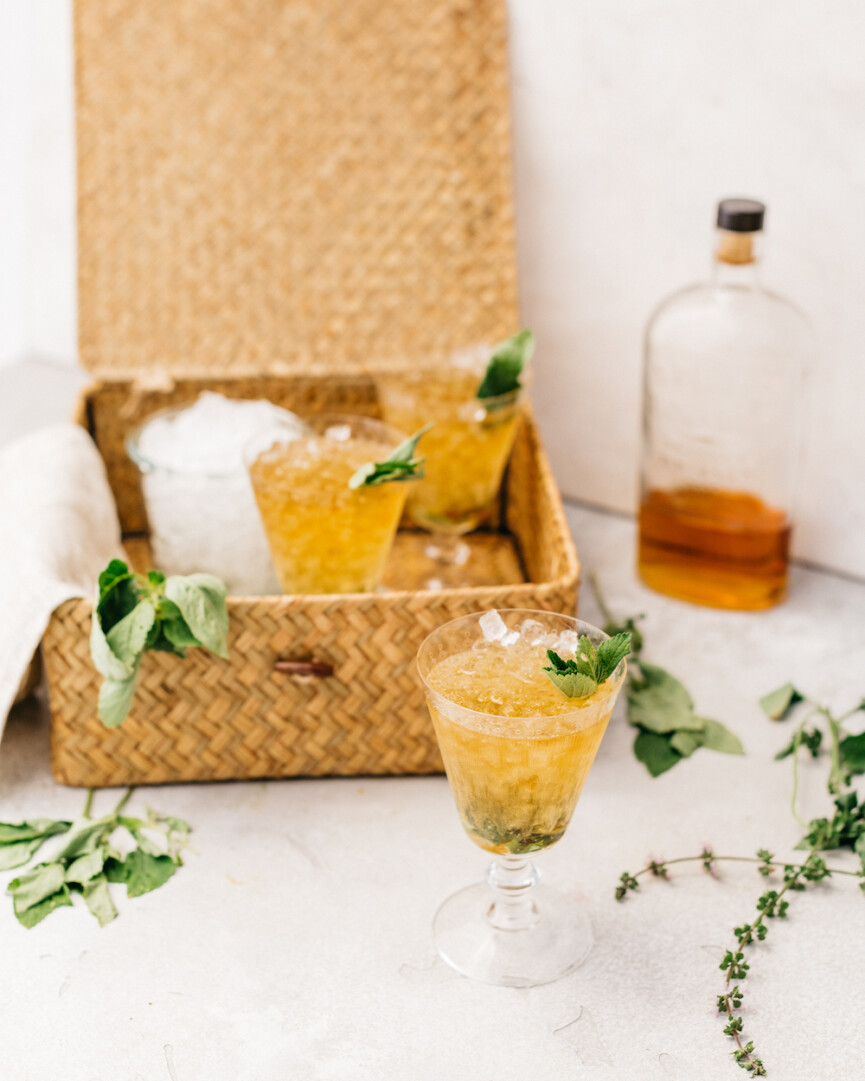 What type of bourbon is used in a mint julep?
The main difference between a mint julep and a mojito is the choice of alcohol. While mojitos are rum-based, mint juleps contain bourbon, a type of whiskey. Any type of bourbon works for this drink. While it tends to be a tad sweeter than your usual whiskey, the smoky flavor still dominates in a mint julep. Whether you're a bourbon fan or not, be warned that this drink is not for the faint-hearted!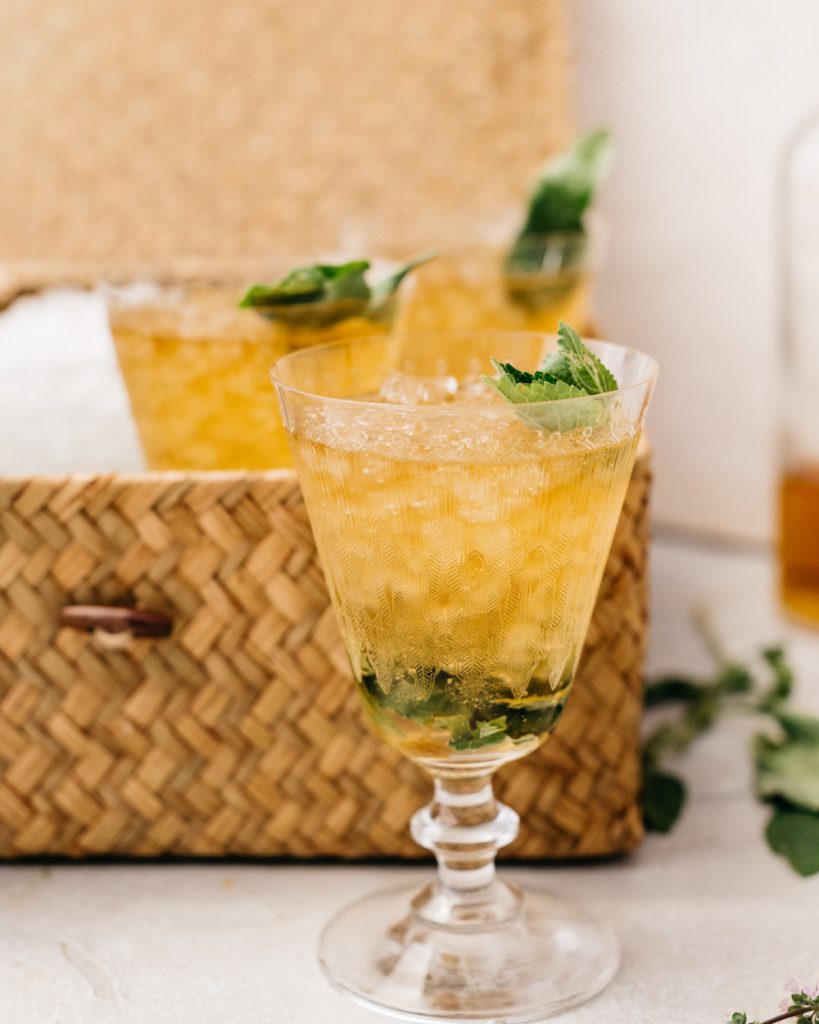 Tips for making a mint julep:
"Clap" the mint. When making your mint julep, do this before adding it to your cup. The motion releases the herb's natural flavor and will make a difference in the drink's taste. I choose to do this instead of muddling the mint.
Go heavy on the crushed ice. The drink tends to mellow out as the ice melts, but you could also add lime juice, club soda, or sparkling water to further dilute the bourbon if you want a lighter cocktail.