Over the years, I've realized that some of my fondest childhood memories of summer involve great food enjoyed at family gatherings. But it goes without saying that summer meals to feed a crowd aren't always easy to throw together in a pinch. That's why my crockpot has become a kitchen staple when it comes to gatherings. And yes—that's true even in the summer. These easy summer crockpot recipes are some of the dishes that made the cut this year as my go-to, party-pleasing meals that all guests are sure to love.
Don't own a crockpot? These recipes might just make you hop in the car and drive to your nearest kitchen supply store. The versatility of a crockpot makes it a great piece to have on hand, especially when standing in the kitchen for hours is at the bottom of your to-do list.
Read on for our favorite summer crockpot meals that make it easy-breezy to cook for a crowd.
Featured image by Gentl & Hyers.
27 Crowd-Pleasing Summer Crockpot Recipes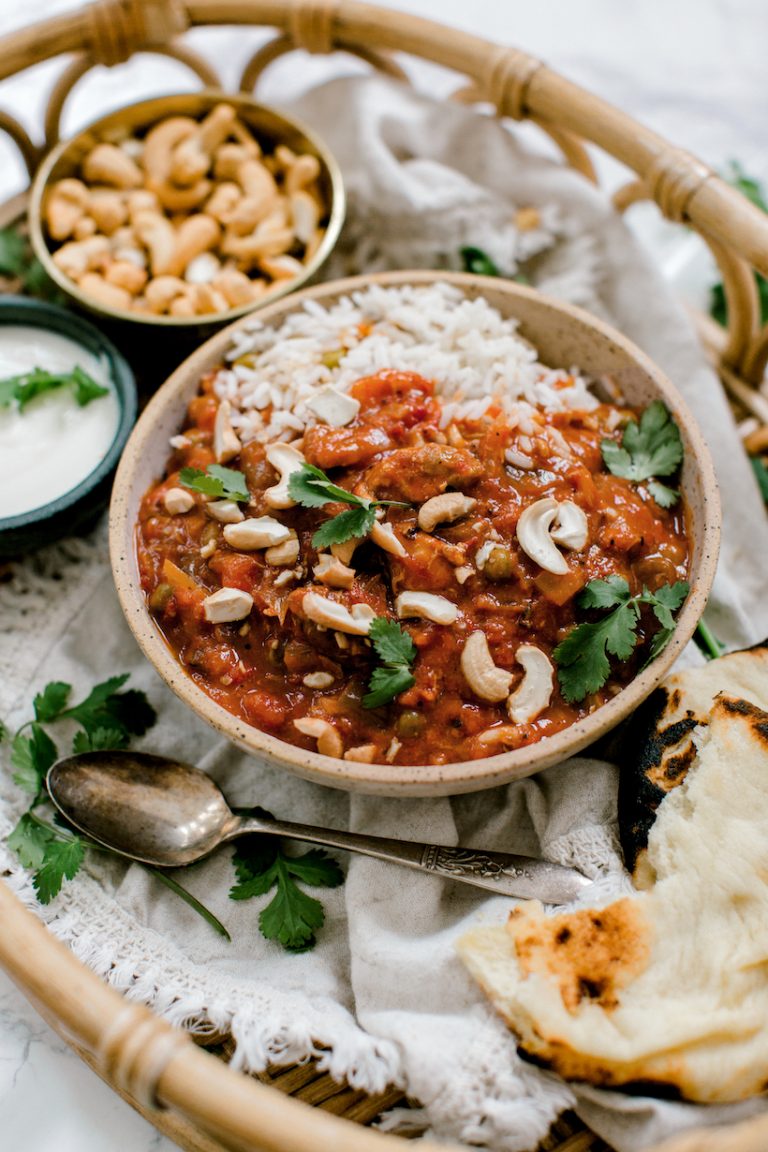 Why We Love It: I'll never turn down a chance to enjoy homemade tikka masala, no matter the season. This dish always brings the perfect amount of heat while highlighting savory spices like turmeric, cardamom, and cinnamon. Serve over a bed of freshly cooked basmati rice.
Hero Ingredient: Pair this dish with a side of garlic naan to ensure none of your tikka masala sauce goes to waste!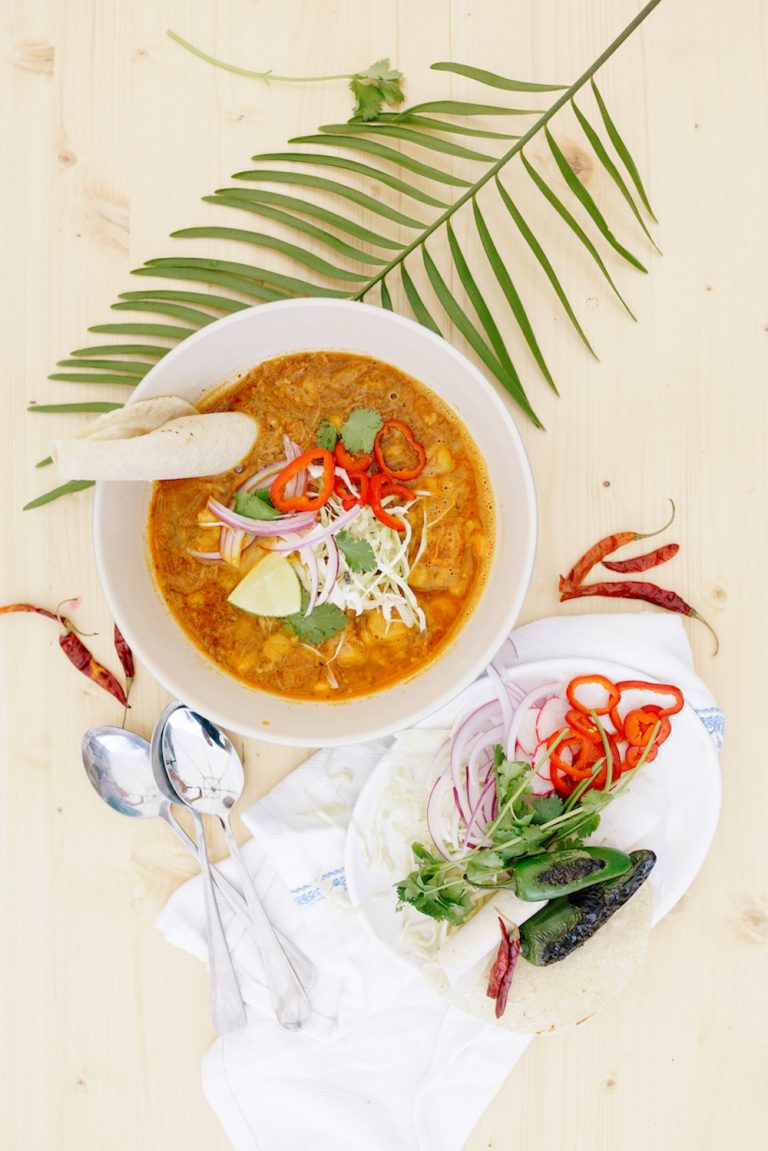 Why We Love It: Yes, soup is for summer too! Call me crazy, but no matter how hot it is outside, a good bowl of soup always hits the spot. Last week, pozole was the soup of the day at one of my favorite restaurants and it reminded me of this crockpot pozole recipe that Camille picked up on a trip to South Carolina. It's full of veggies, super tender pork, and all of those Mexican flavors that I never tire of.
Hero Ingredient: The red (mildly) hot chile peppers.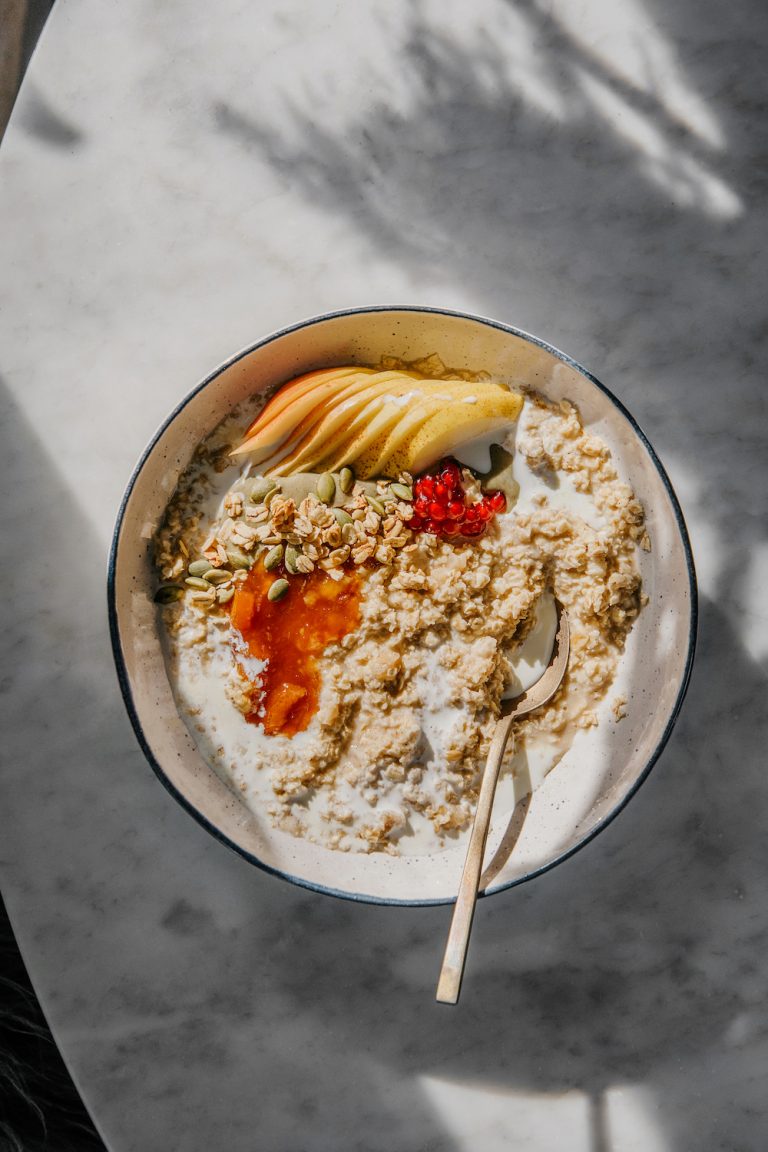 Why We Love It: PSA: Summer crockpot recipes aren't just for dinner. Sarah Copeland's go-to porridge recipe is an upgrade to your morning bowl of oatmeal. It can be prepared in an Instant Pot or a slow cooker, but either way, it's a simple and delicious canvas for your favorite toppings. While this breakfast takes a little forethought (it cooks for four hours in the crockpot), it requires basically no effort and will make you excited to get out of bed in the morning.
Hero Ingredient: A little drizzle of honey goes a long way.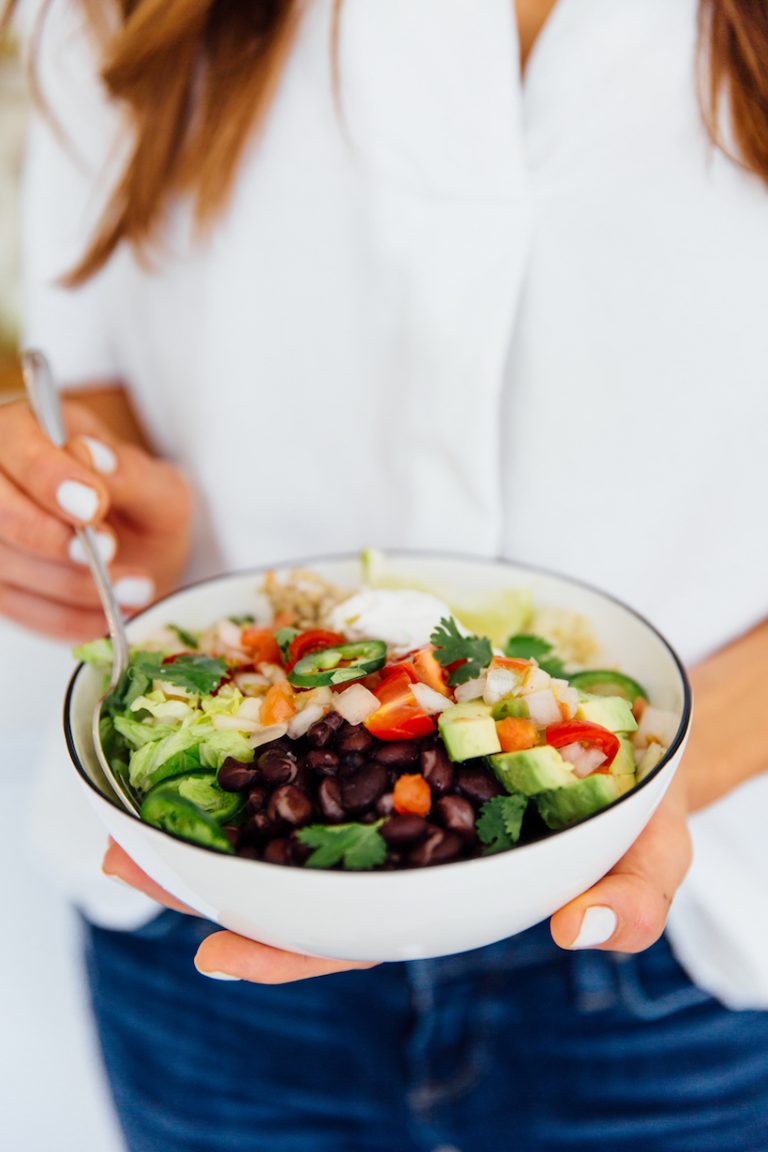 Why We Love It: DIY burrito bowls are a perfect way to allow picky eaters to—well—pick (and choose) what toppings to add to their dish. Using a crockpot to slow-cook your protein makes this dinner a great weeknight option after a long day in the sun.
Hero Ingredient: A drizzle of sour cream is my personal favorite addition to burrito bowls.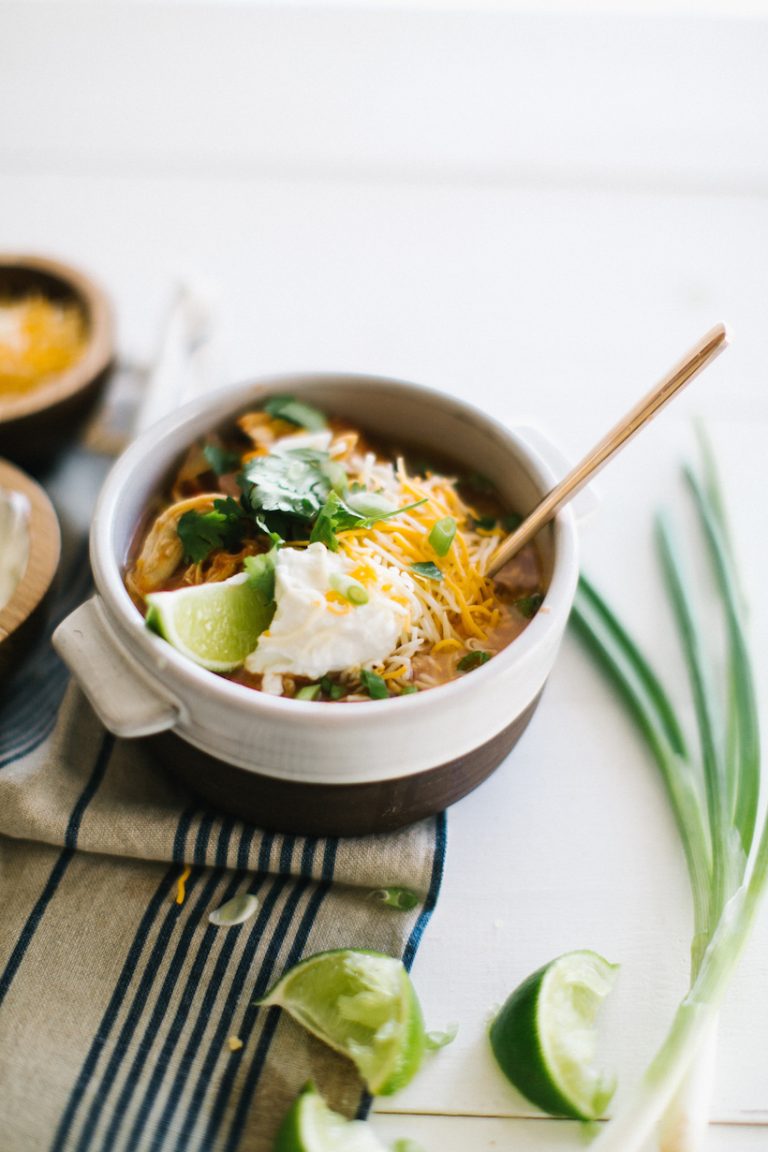 Why We Love It: Chicken and white beans make a great alternative to traditional chili when the weather warms up. Throwing all of these ingredients in a crockpot makes life ten times easier. Bonus: you can easily freeze this dish for when cooking dinner (even in the crockpot) seems like a daunting task.
Hero Ingredient: Squeeze lime into your chili for a fresh tangy taste.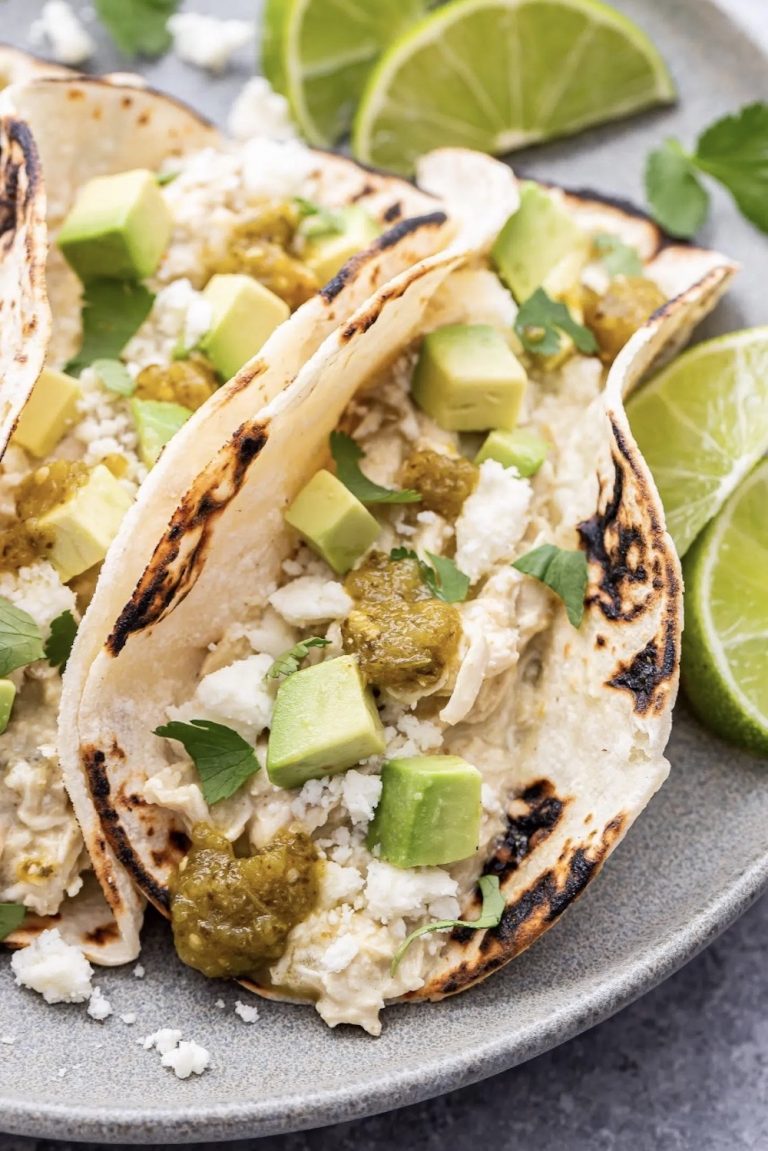 Why We Love It: Taco Tuesday just got a whole lot easier. I always love a good shredded chicken taco, but sometimes they can be too dry, and frankly, boring. However, with only a handful of ingredients and a trusty crockpot, you'll have moist, creamy chicken tacos that the whole family will love. The chicken cooks for 3-5 hours, which also makes this one of the fastest, slow-cooking, summer crockpot recipes.
Hero Ingredient: The enchilada sauce is a whole 'lada' yum.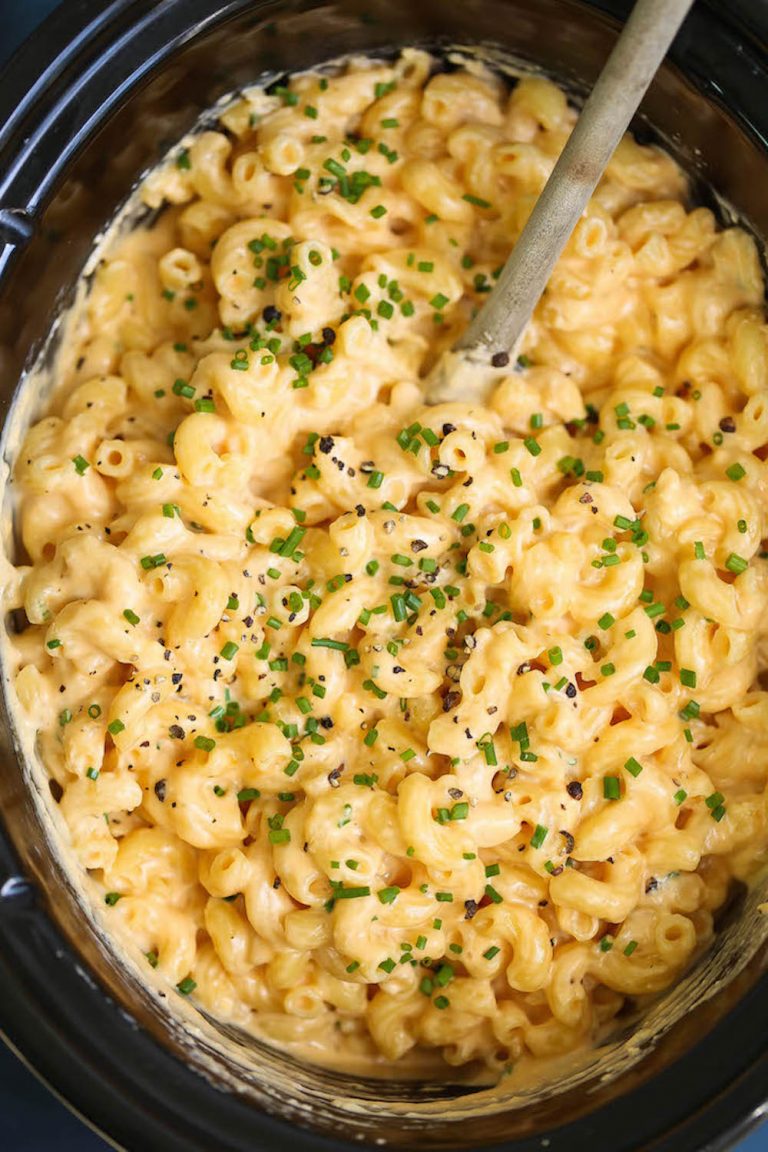 Why We Love It: It's not a summer barbecue without a big side of mac and cheese. But, since the main dishes tend to require more attention, this crockpot mac and cheese recipe will make your life so much easier. You throw everything in the same pot, even the uncooked noodles, stir halfway through, and you're done. It's one of the easiest of all the summer crockpot recipes, and one of my personal favorites. If you want to spice it up, I suggest topping with some toasted breadcrumbs before serving.
Hero Ingredient: Four cheeses is better than one.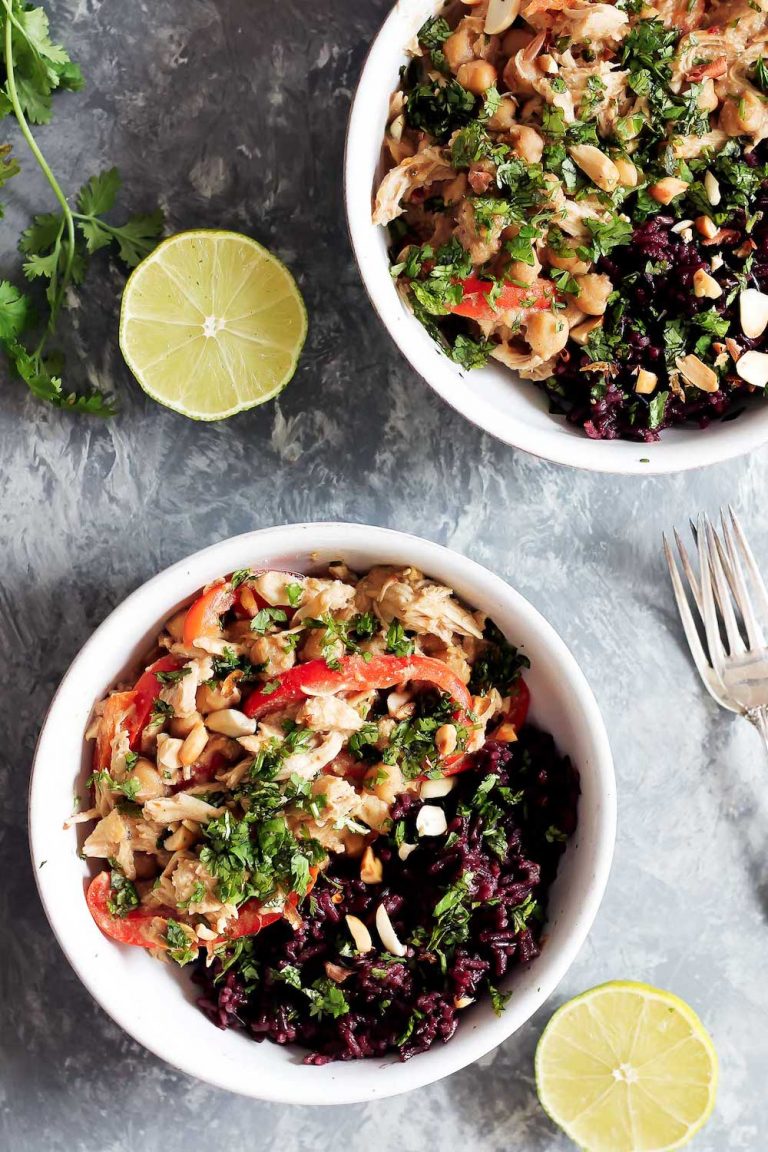 Why We Love It: I think my love of Thai food stems from my childhood obsession with peanut butter. Any recipe that involves peanut butter immediately gets my attention, and this peanut chicken rice bowl is no exception. It's packed with protein and veggies and is perfect for meal prep all year round, but it's a great summer dinner to come home to. I didn't have purple sticky rice on hand when I tried this recipe, so I used brown rice instead and it was still delicious. However, the purple sticky rice has really piqued my interest and I definitely plan to use it next time.
Hero Ingredient: It's peanut butter sauce-y time!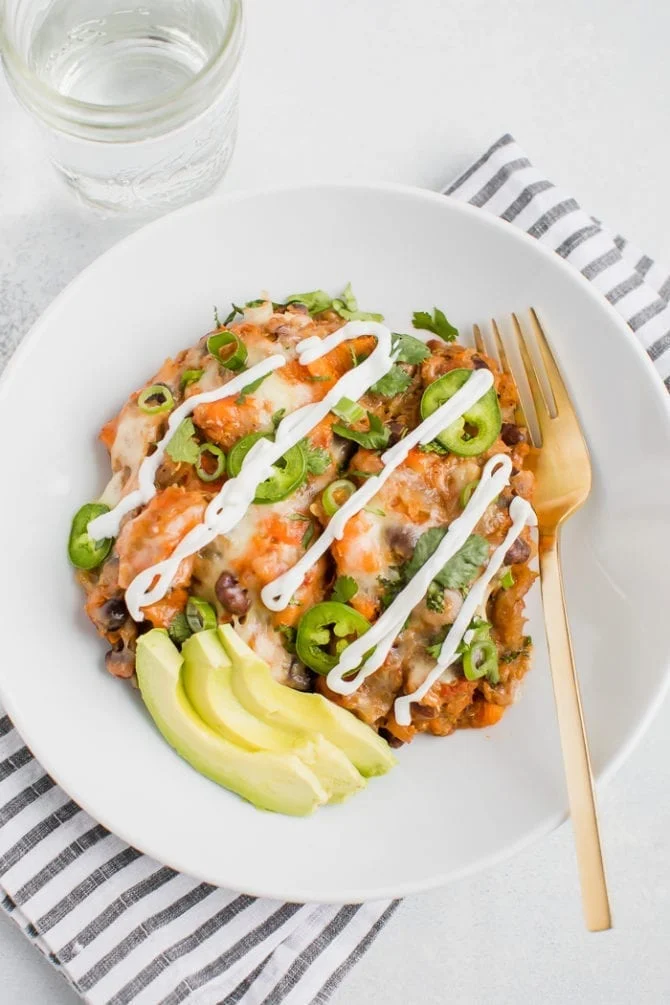 Why We Love It: It doesn't get much easier than a casserole in a slow cooker. This recipe contains rich flavors from its toppings, like avocado and sour cream, and a spicy kick from fresh jalapeno slices. It's nothing like your average casserole.
Hero Ingredient: No Mexican casserole is complete without cilantro.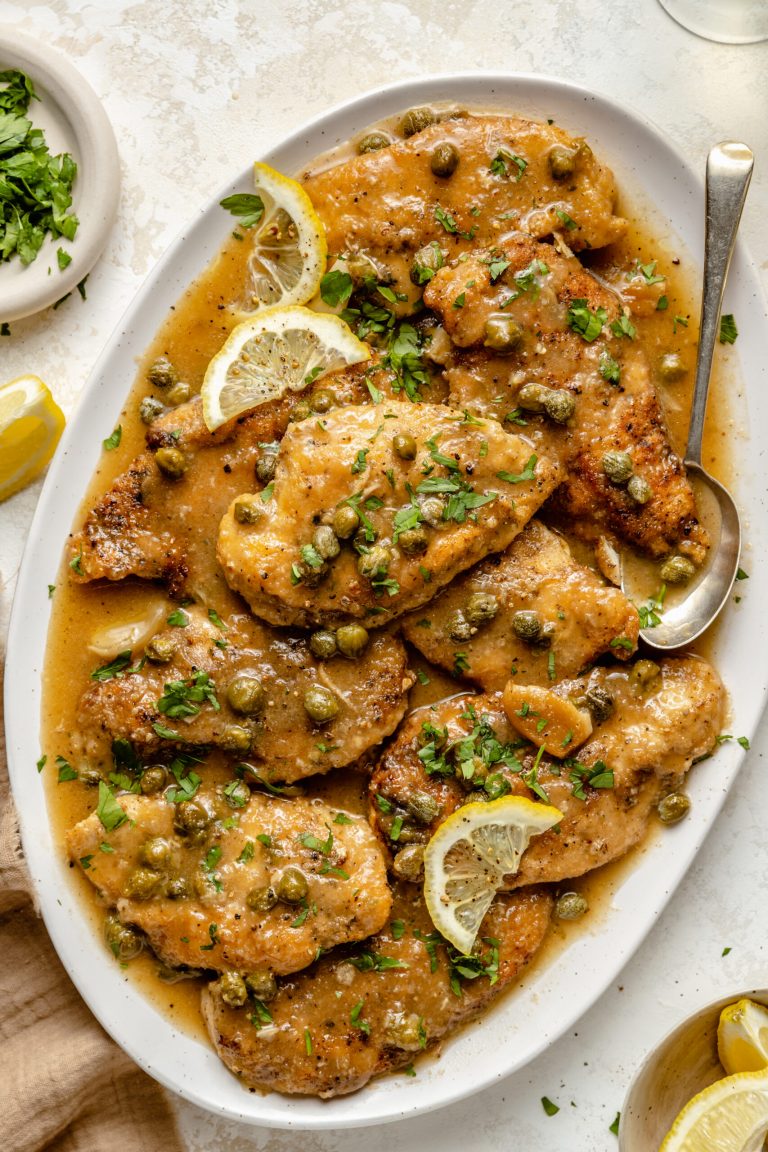 Why We Love It: Any form of chicken piccata is likely to win over my heart, but the mere ease of this recipe gives it a leg up. This is a great summer recipe for entertaining a large crowd (potentially full of picky eaters!).
Hero Ingredient: Don't forget the squeeze of lemon juice! Fresh flavor for the win.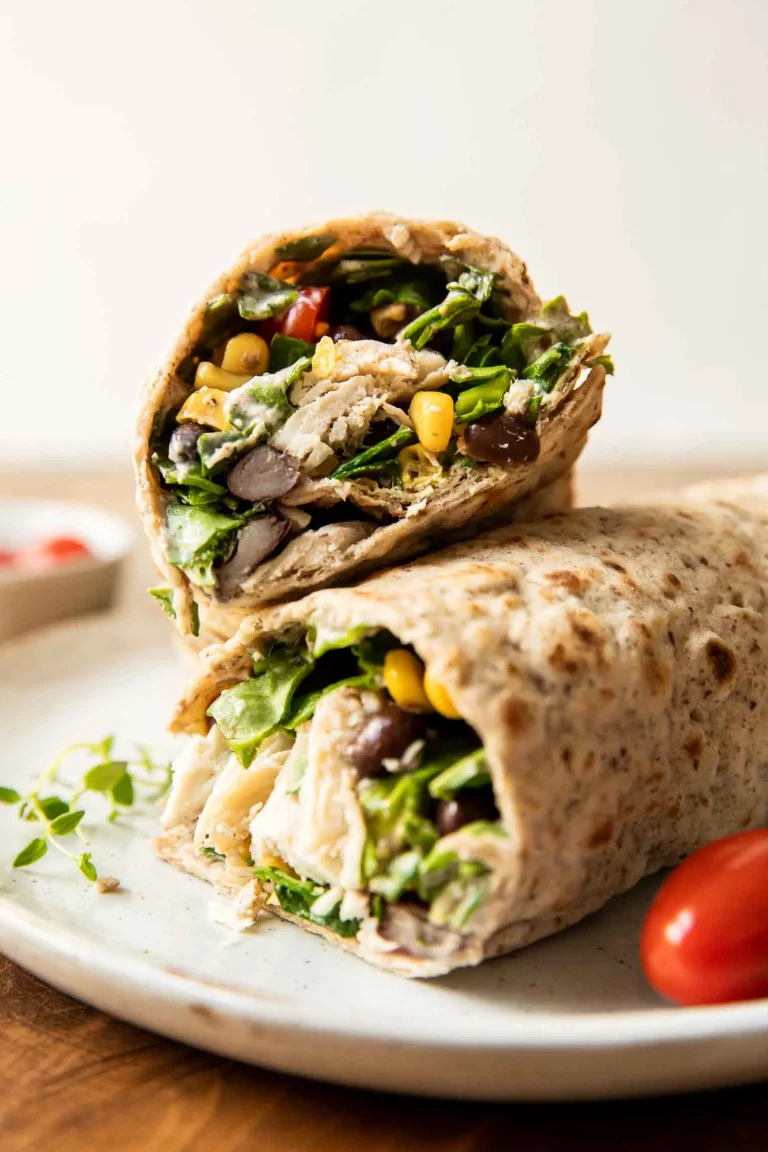 Why We Love It: Wraps are a great grab-and-go option to throw together during the week or even to put out for a summer get-together. The chicken is super simple to make in the crockpot, and the wrap itself contains a variety of fresh and healthy ingredients like corn and cherry tomatoes.
Hero Ingredient: I love incorporating black beans into any southwest-style recipe.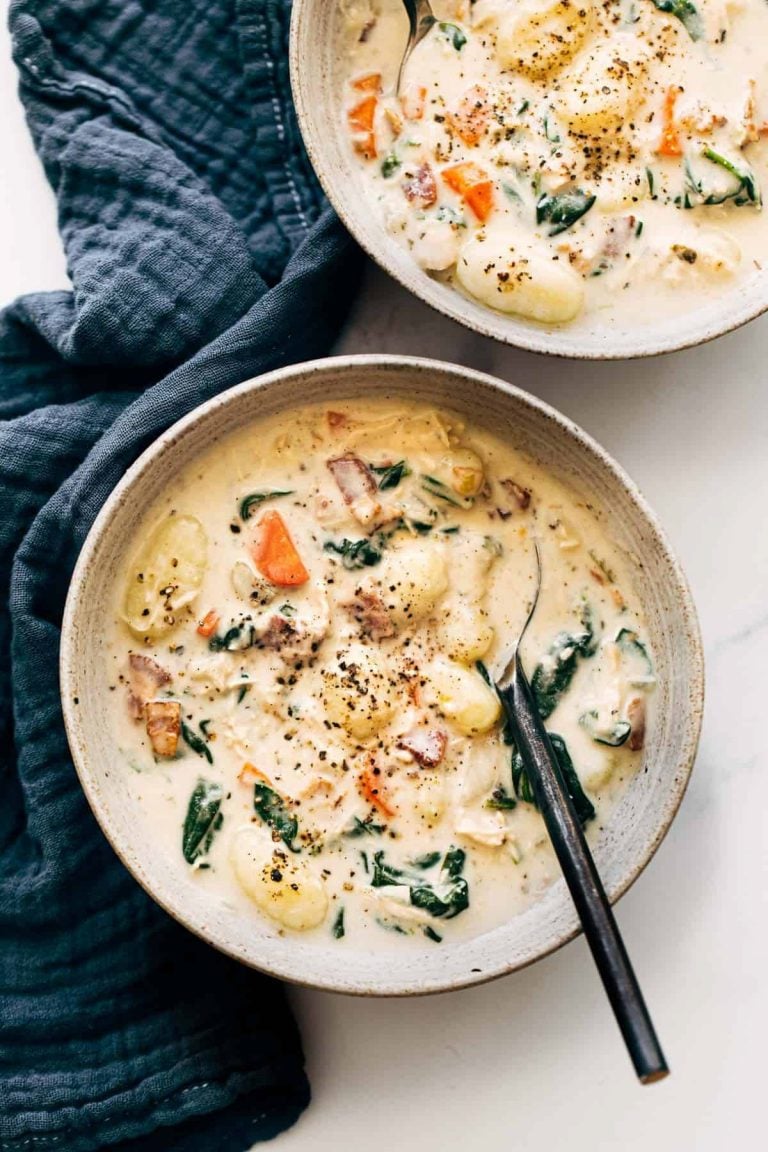 Why We Love It: This gnocchi soup is one of my favorite recipes for when I want to cozy up on the couch and escape the outdoor heat. Whether or not it's summer, sometimes putting on a pair of sweatpants and indulging in savory Italian seasonings is exactly what I need.
Hero Ingredient: Fresh baby spinach is nutrient-packed and utterly delicious in this gnocchi soup.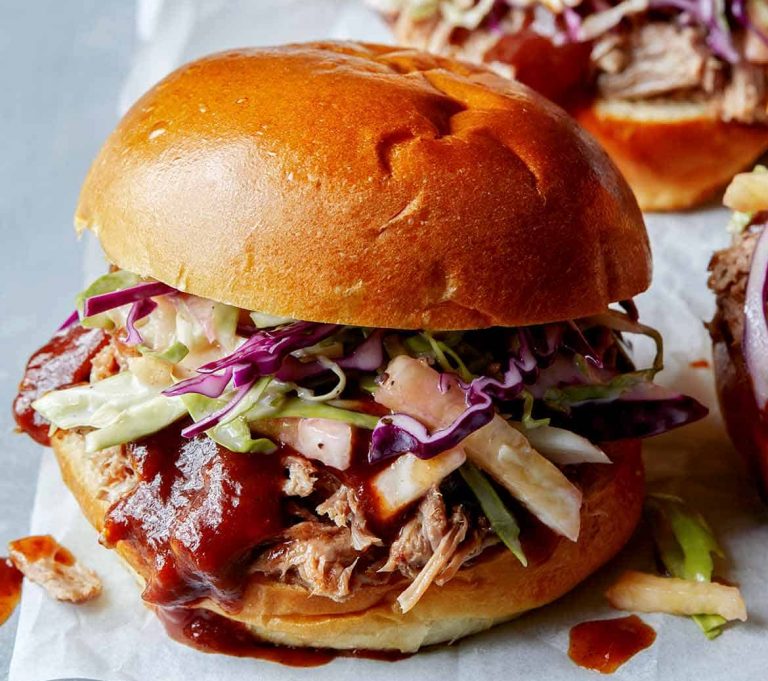 Why We Love It: Pulled pork is a summer staple, and what easier way to make it than throwing your cut of pork into a crockpot? (Aka, letting your appliance do the work for you!) Served with a savory slaw, these sandwiches will stun guests all summer long.
Hero Ingredient: This recipe's pineapple cabbage coleslaw is a must-have to complete this sandwich.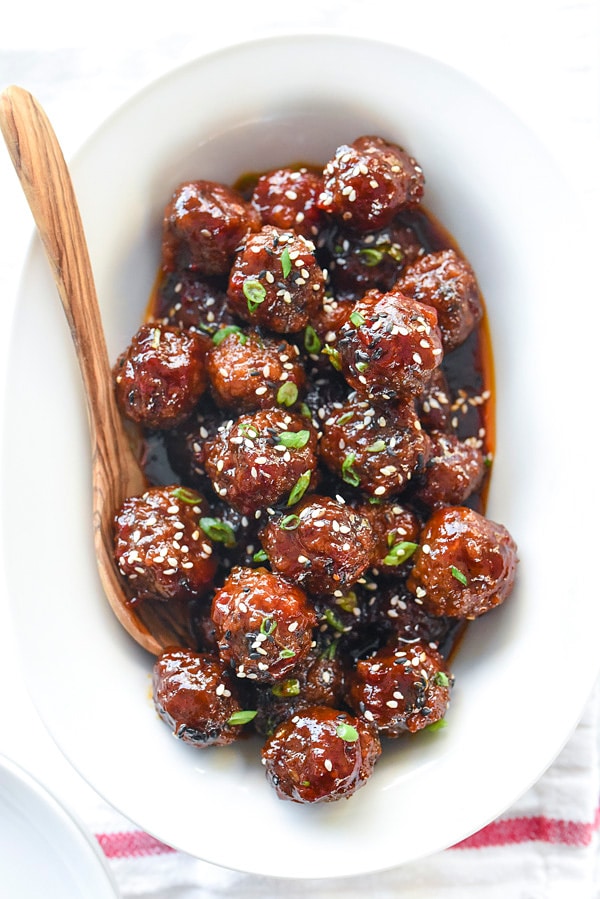 Why We Love It: Slow cooker meatballs are a childhood classic that I've looked forward to for as long as I can remember. Whether it was Christmas or the Fourth of July, I could always count on some delicious variety of meatballs to be served on the table. These sriracha meatballs have a sweet and spicy kick that's sure to please everyone's taste buds.
Hero Ingredient: Top with green onions and sesame seeds for a stunning presentation!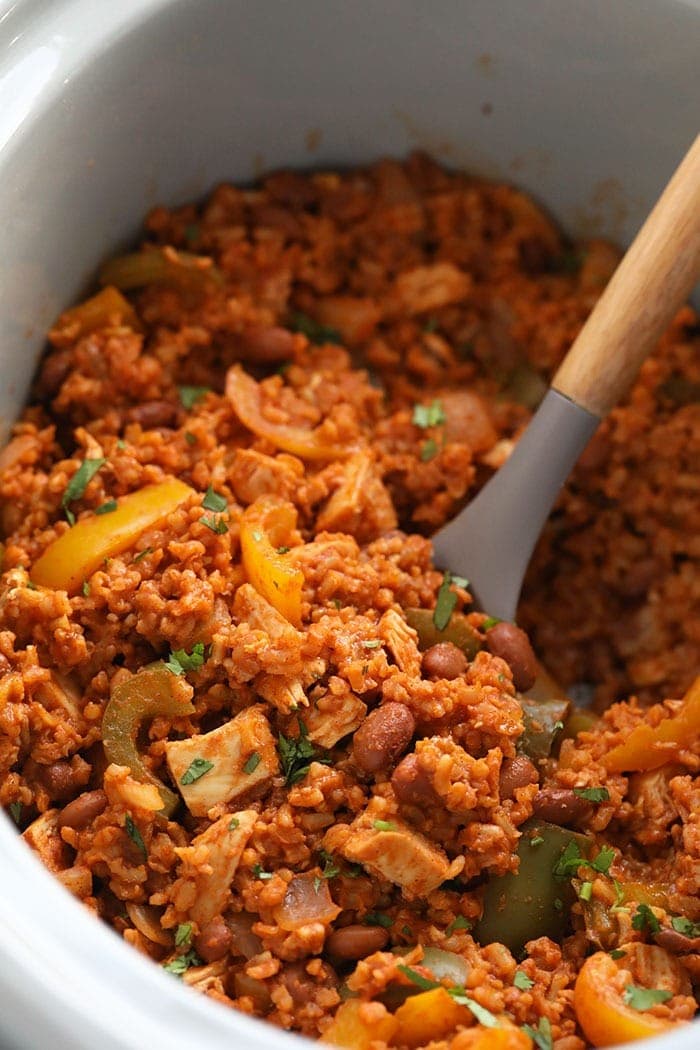 Why We Love It: If you're not feeling up to crafting this family-favorite dish, making enchiladas in casserole form is a great shortcut. You're still preserving the flavor you would find in traditional enchiladas, but your cook time isn't nearly as daunting.
Hero Ingredient: Make it at home or buy it from the store, but enchilada sauce is a must.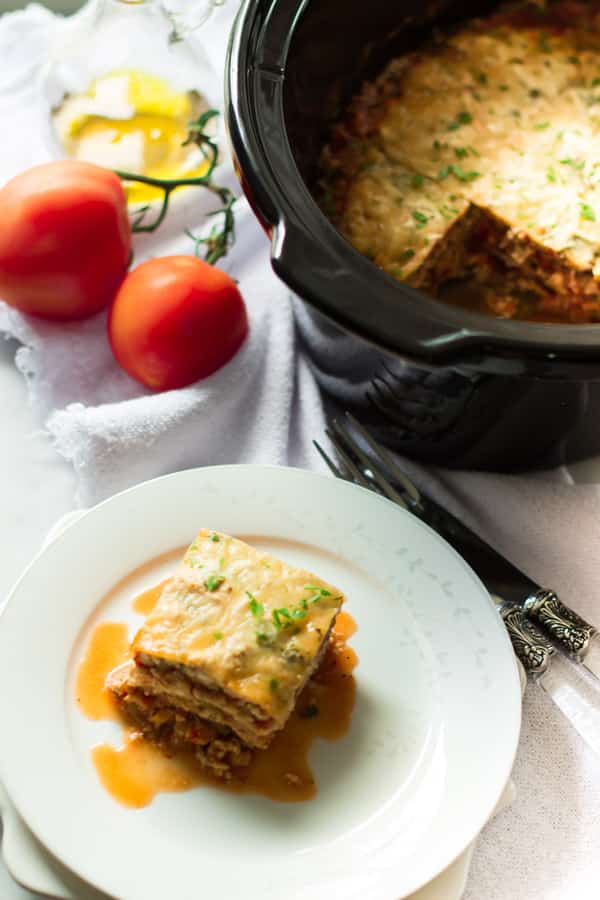 Why We Love It: Similar to enchiladas, avoiding a long bake time can be a game changer if you're cooking for a crowd. This zucchini lasagna is lighter than the traditional version with all of the same beloved Italian flavors.
Hero Ingredient: I could go on and on about how much I love ricotta, but for the time being, don't forget it in this dish.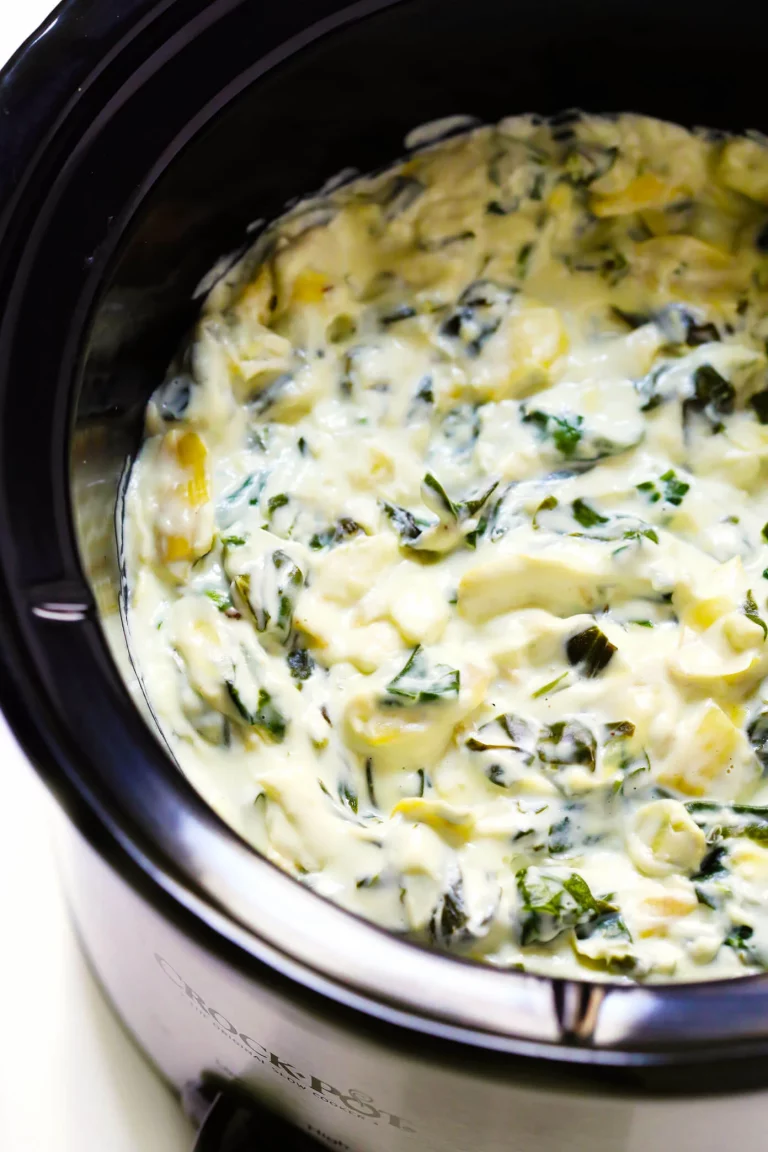 Why We Love It: A brief diversion from summer crockpot mains is this spinach artichoke dip. This dish is the perfect appetizer for your pool party or cocktail hour. Plus throwing it all in the crockpot makes the cooking process a breeze.
Hero Ingredient: Cream cheese keeps this dip melty and delicious.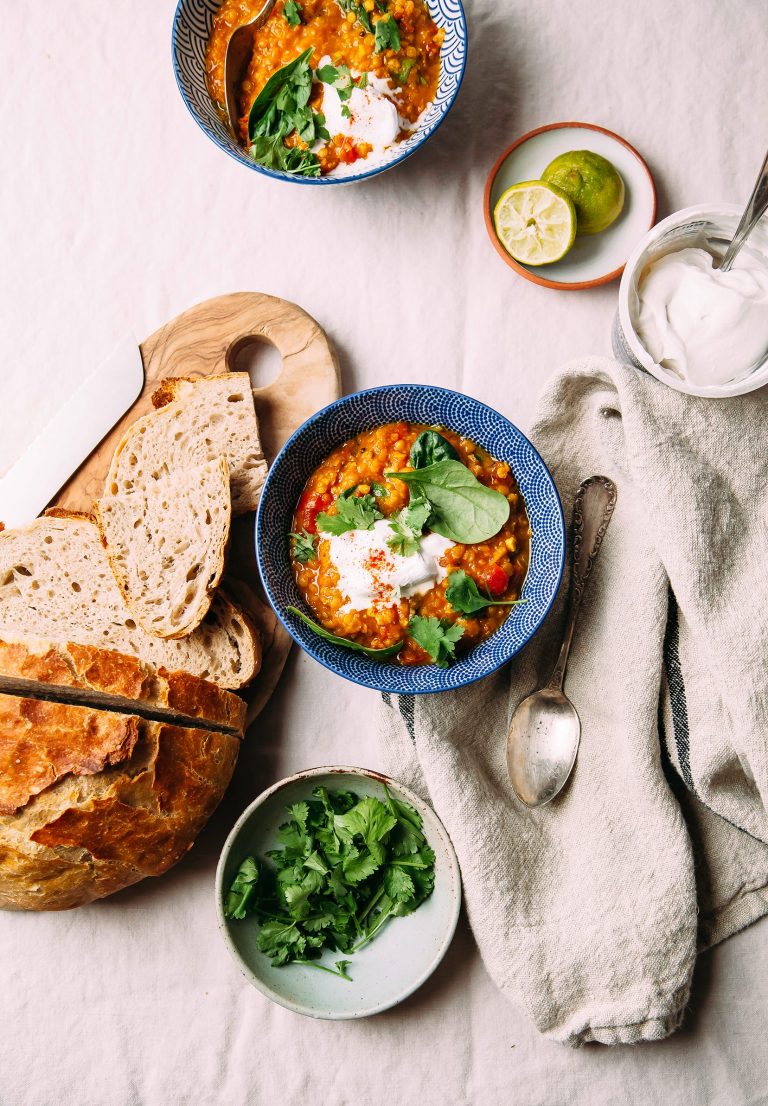 Why We Love It: It can be hard to find a summery soup recipe, but this golden lentil soup may be the bowl you've been searching for. Coconut and lime work in tandem to bring out the tropical, summery flavors while still lending warmth and tang to this cozy soup.
Hero Ingredient: Sweet potatoes pack plenty of nutrients into your bowl.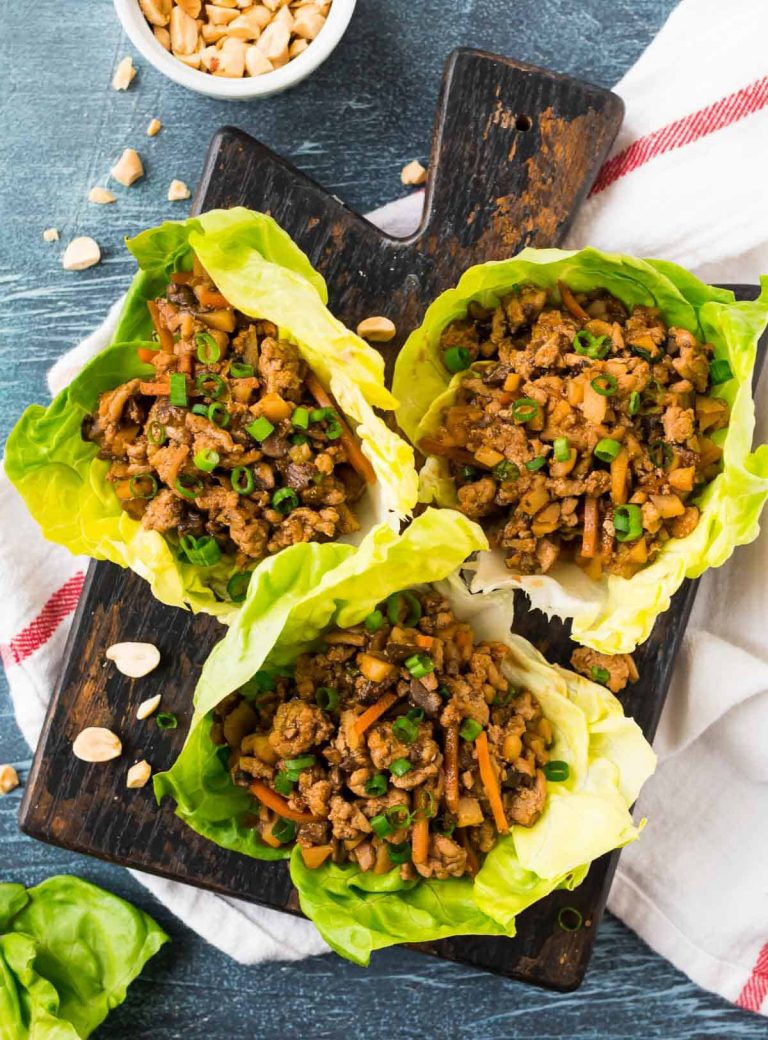 Why We Love It: Less filling than a tortilla or sandwich bun, lettuce wraps are a great snack or lunch to enjoy without feeling full or bloated. The Asian-inspired chicken with veggies is a great filling to add to these wraps, as well as any salad or rice bowl.
Hero Ingredient: You can't have lettuce wraps without lettuce!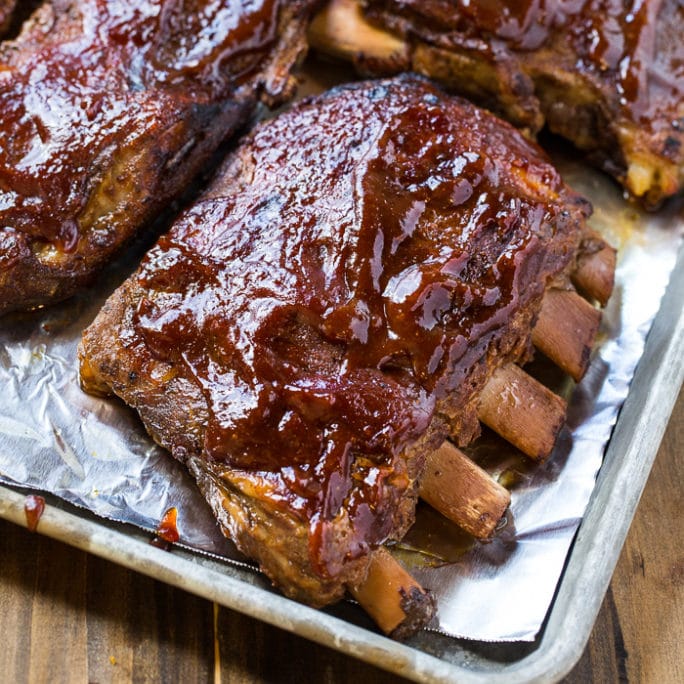 Why We Love It: Growing up, I was never the biggest fan of restaurant-style ribs, but this crockpot version is a great alternative to throwing ribs on the grill or smoker. They're fall-off-the-bone delicious and make for a great BBQ option for any cookout or potluck.
Hero Ingredient: A good BBQ sauce is the perfect complement to any ribs.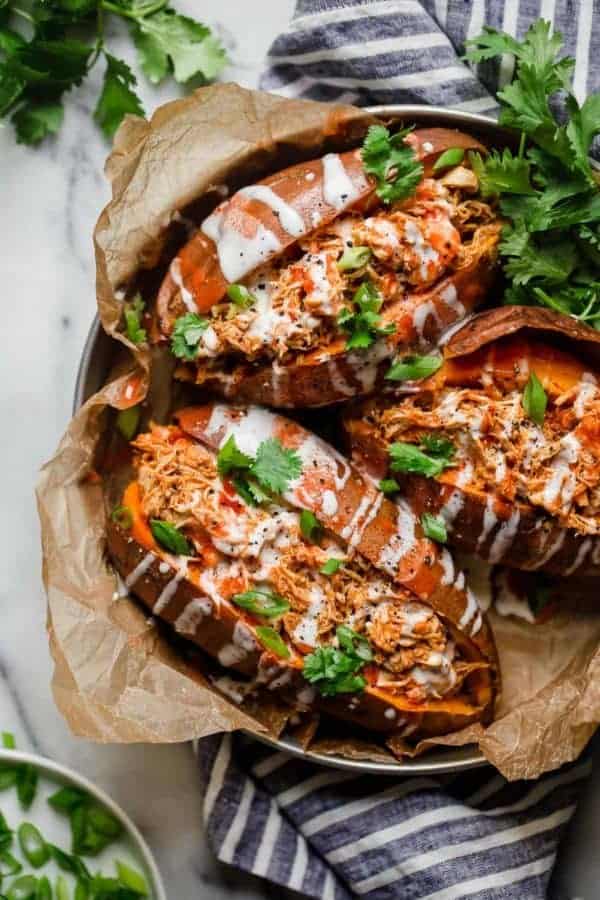 Why We Love It: Buffalo chicken can be used as a featured ingredient in practically any dish. Throw this simple chicken recipe on a potato, salad, or enjoy it on its own. There are so many possibilities for a recipe that takes such little time!
Hero Ingredient: A good buffalo sauce is key.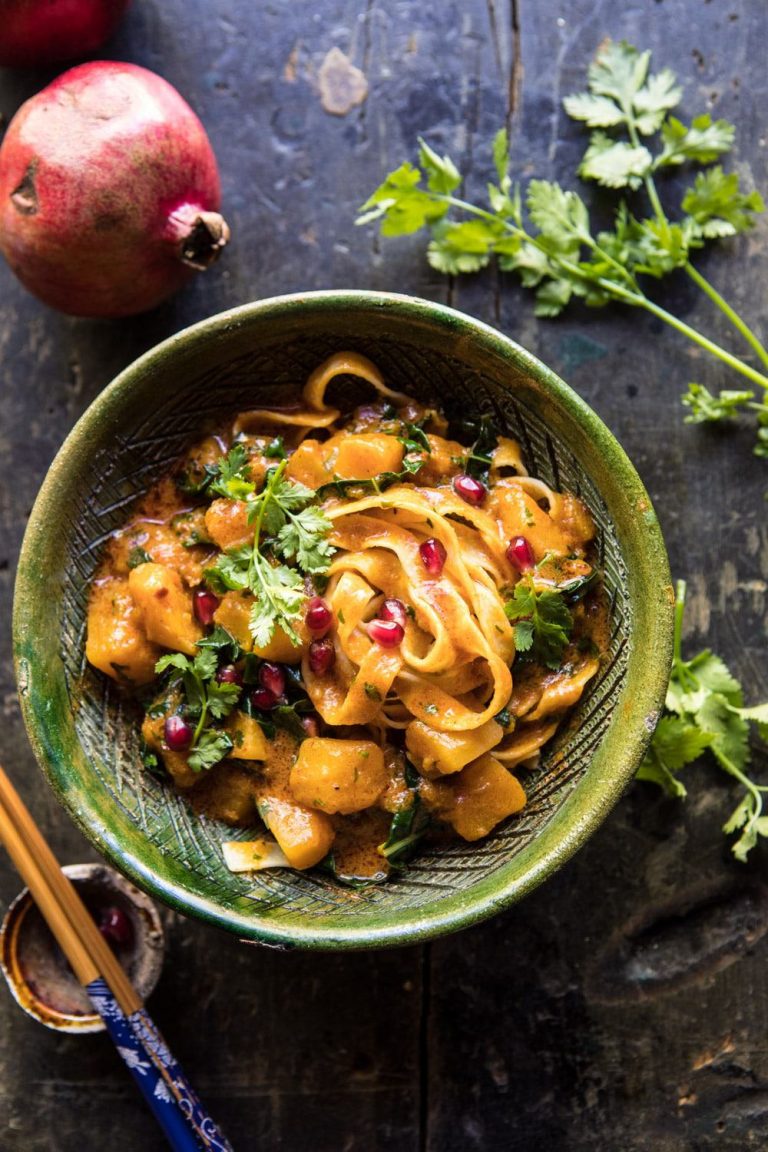 Why We Love It: A cozy dish for those late summer nights, this curry will fill your plate with savory flavors and warm spices. Coconut milk brings a creamy element to the pasta, and Thai red curry paste gives this pasta a gorgeous golden brown color.
Hero Ingredient: Pomegranate arils are the perfect touch of color.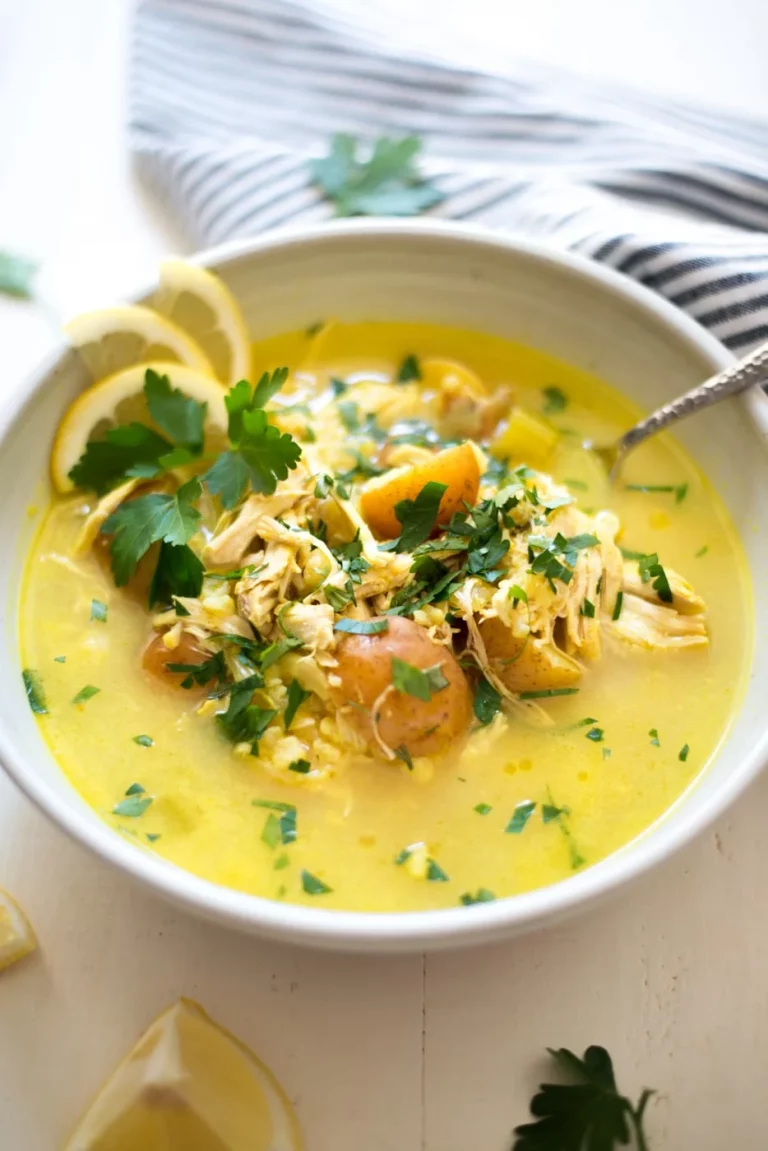 Why We Love It: Both Instant Pots and crockpots can be used to curate this chicken chowder, which is essentially summer in a bowl. It's light, zesty, and bright in color. What's not to love?
Hero Ingredient: Lemon is the ultimate summer ingredient.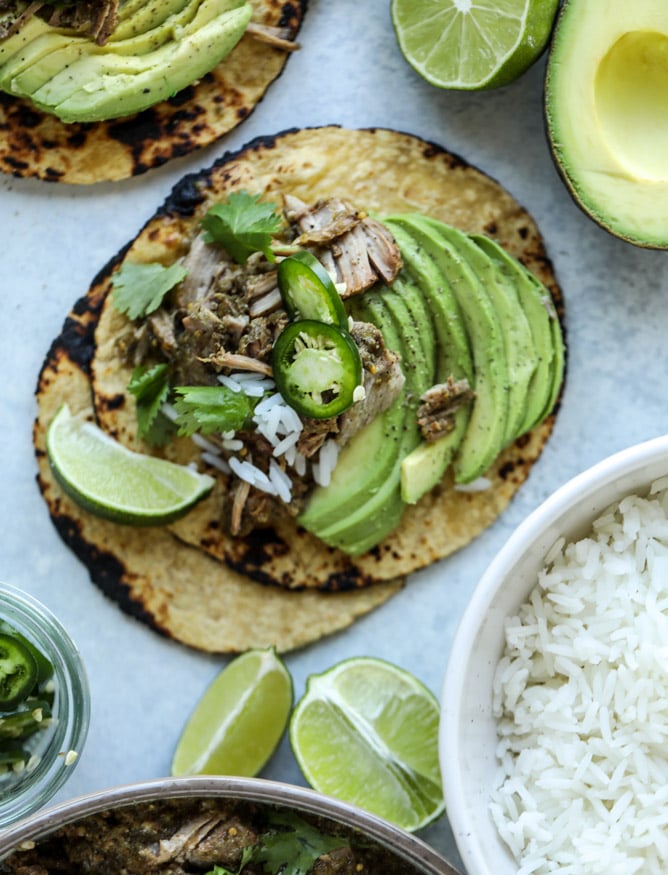 Why We Love It: If it isn't clear yet, pork in the slow cooker is the ultimate shortcut for summer. This pork chili verde is limey with a bit of heat and pairs well with fresh tortillas or any variety of rice. Simple and even more delicious.
Hero Ingredient: Add a bit of heat to freshly sliced jalapeños.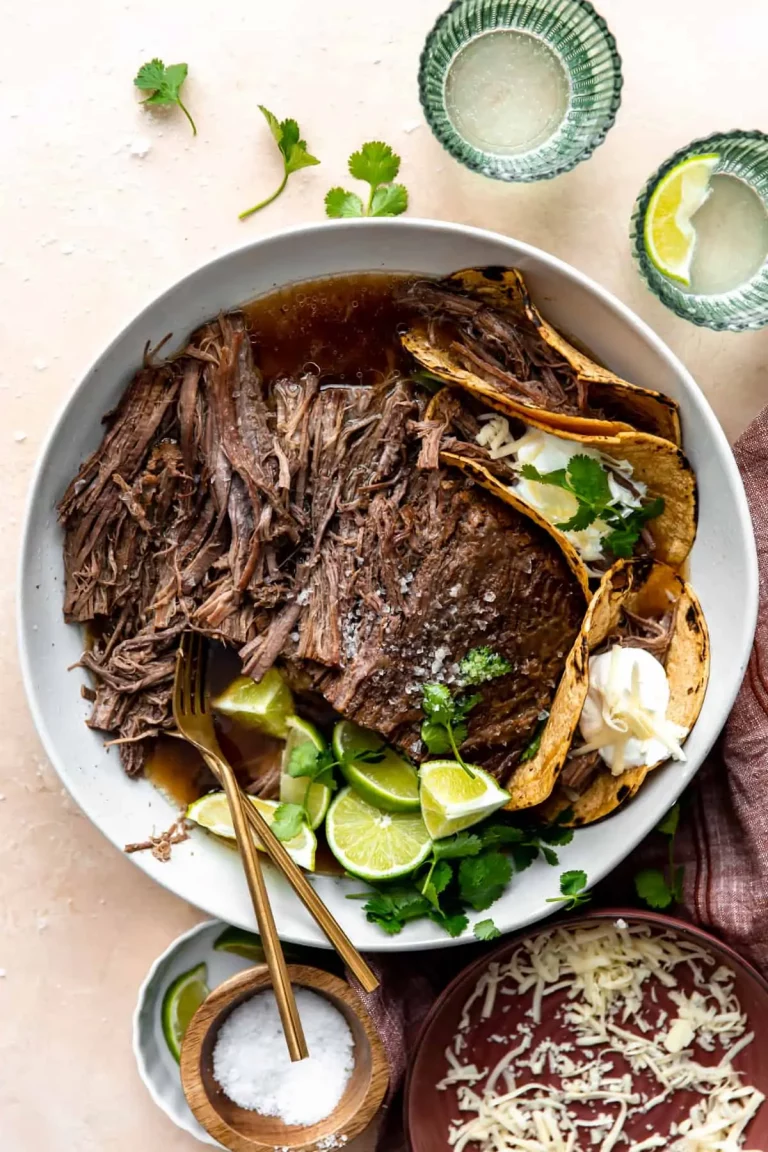 Why We Love It: Brisket is another great protein to throw in the slow cooker and let sit on a summer's day. It can be eaten on its own, but I prefer to incorporate this cut of meat into tortillas and top it with my favorite taco toppings like sour cream and cheese.
Hero Ingredient: The juice of fresh lime will add the best, balanced zest to your tacos.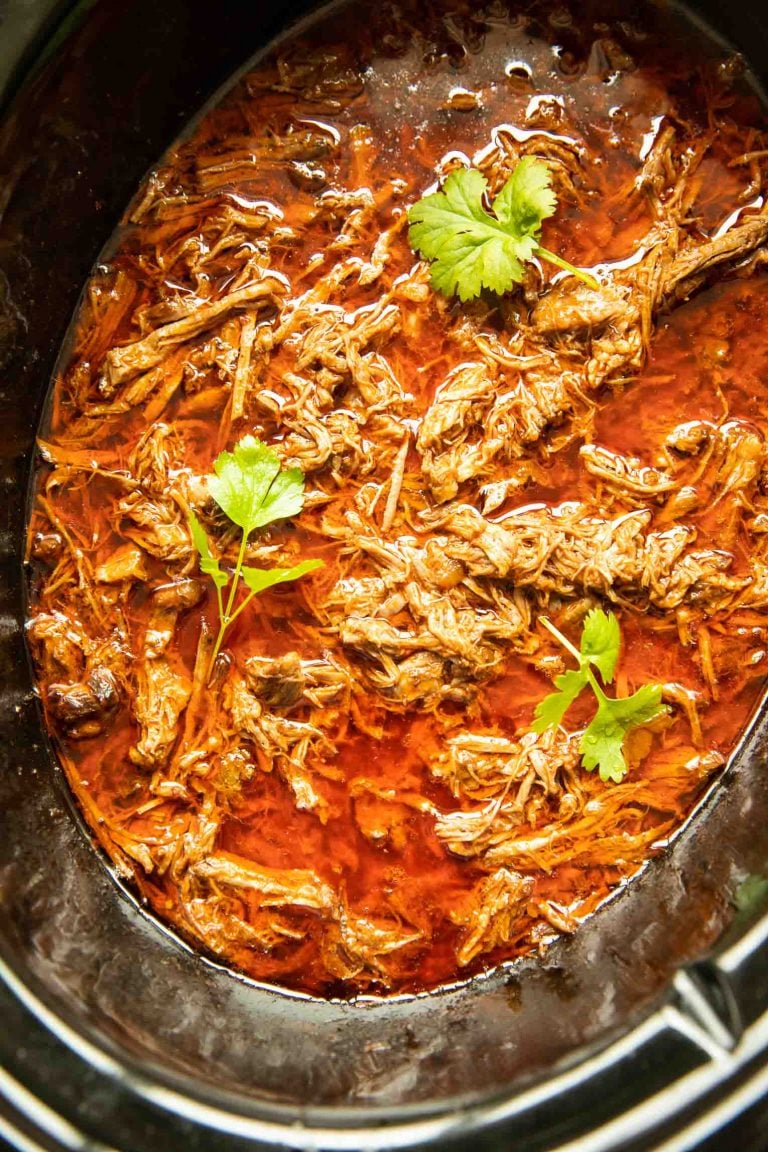 Why We Love It: Here in Texas, good birria is a sought-after Mexican dish at both restaurants and food trucks throughout the city. While this meal can seem daunting to cook, using a slow cooker makes it beyond simple to obtain all of the great flavors that come with birria.
Hero Ingredient: Ancho and Guajillo chiles are what set the flavor birria apart from other dishes.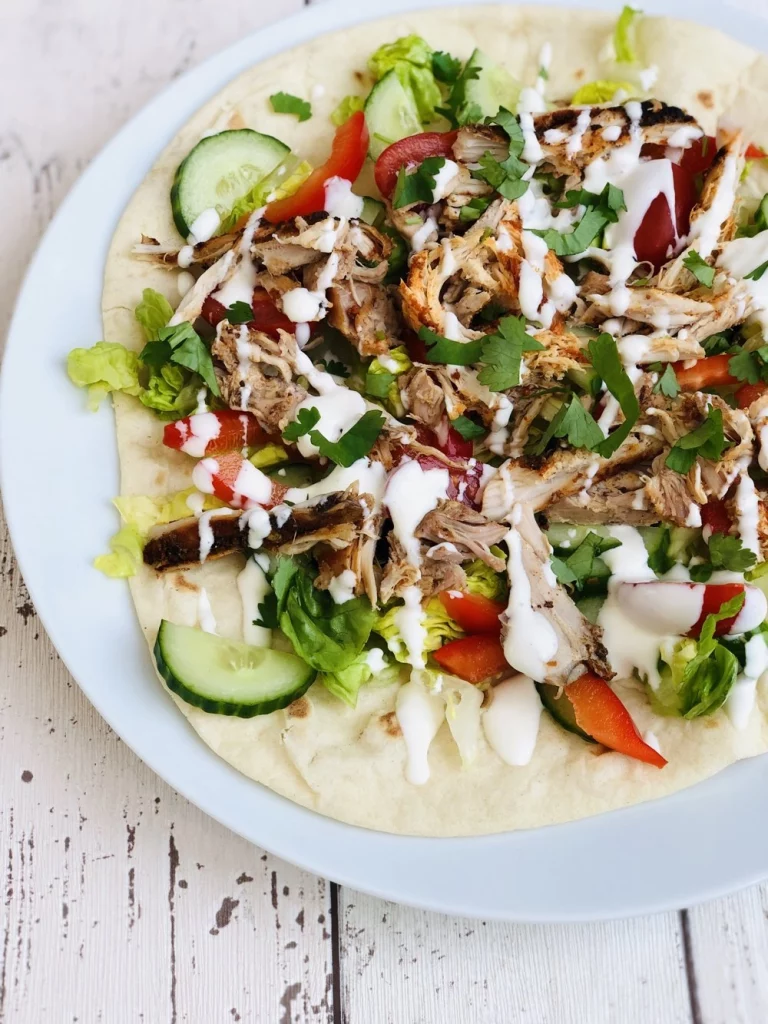 Why We Love It: Chicken shawarmas are a lighter dinner option that can be customized with toppings to each guest's liking. This Middle-Eastern meal usually calls for quite a bit of prep time, but using a crockpot provides a shortcut that doesn't eliminate too many of the traditional flavors.
Hero Ingredient: Your shawarma isn't complete without lemon yogurt dip.