As the weather starts to shift, what's in season does, too. The stone fruit and tomatoes we've been enjoying all summer give way to fall favorites like apples, pumpkins, grapes, figs, cranberries, and more. There's nothing quite like a trip to the local farmer's market to usher in a new season. To celebrate, we've rounded up some of our favorite fall dessert recipes to explore this cornucopia of new produce.
Apple pies are well and good (and you'll certainly be seeing apple-based desserts on this list), but there's a whole world of fall dessert recipes out there to be savored. It's the perfect time to hunker down with a chunky knit blanket by the fire as you feast on rustic desserts that are as indulgent as they are satisfying—not to mention leave you feeling warm and fuzzy inside. Few things feel more comforting than a truly great dessert.
Of course, we've also found vegan and gluten-free options for those who have dietary restrictions. There really is something for everyone because no one should be left out from enjoying a delicious dessert (or three) this season. So, no matter what your preferences may be, it's time to start baking some delicious, seasonal goodies. Keep scrolling for some of our faves!
Indulgent fall dessert recipes
Why we love it: If you're a snickerdoodle lover, then these are the cookies for you. They're the perfect fall treat, full of seasonal flavors like browned butter, pumpkin butter, pumpkin spice, and lots of chocolate. Crisp on the edges, but soft and gooey in the middle, what's not to love?
Hero ingredient: Cinnamon sugar gives them a familiar, cozy, delicious taste.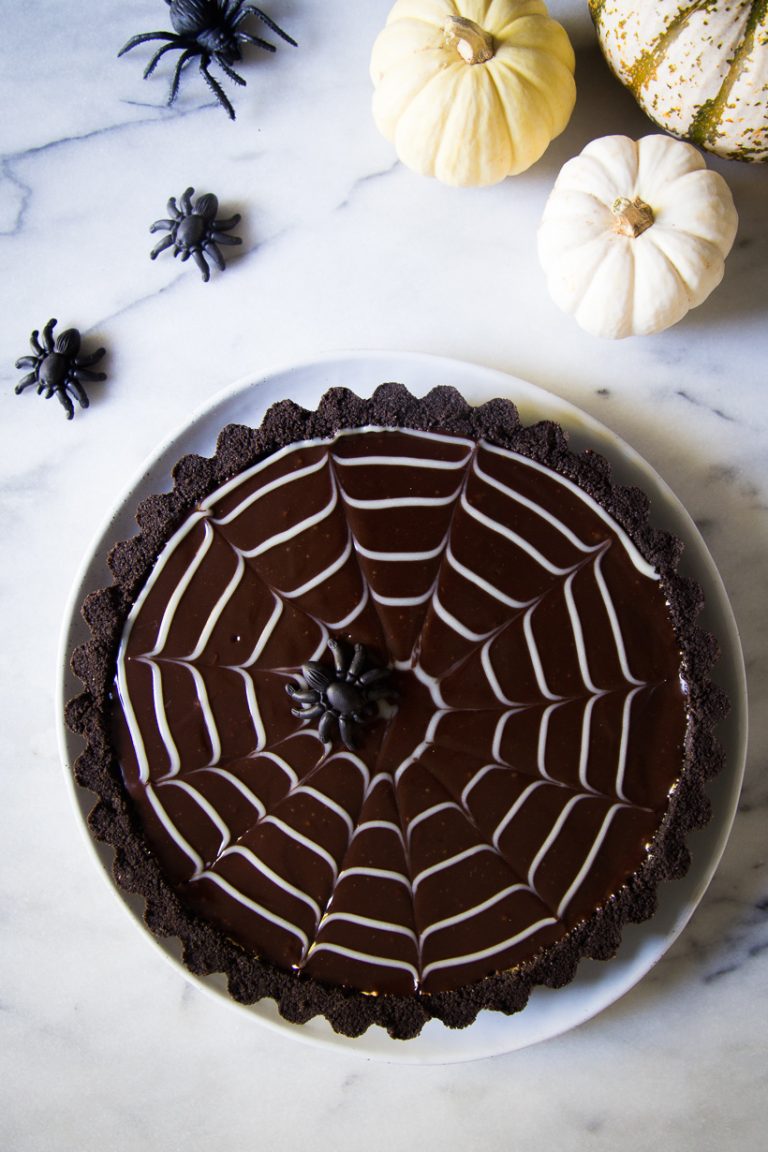 Why we love it: Since it requires zero bake time, this tart couldn't be more convenient to make. All you need are some handy, well-loved ingredients that can be thrown together quickly and ahead of time. The trickiest part is piping your spider web in a spiral and, well, nobody will really care about your piping skills once they've tasted this beauty.
Hero ingredient: The Oreo cookie crust steals the show.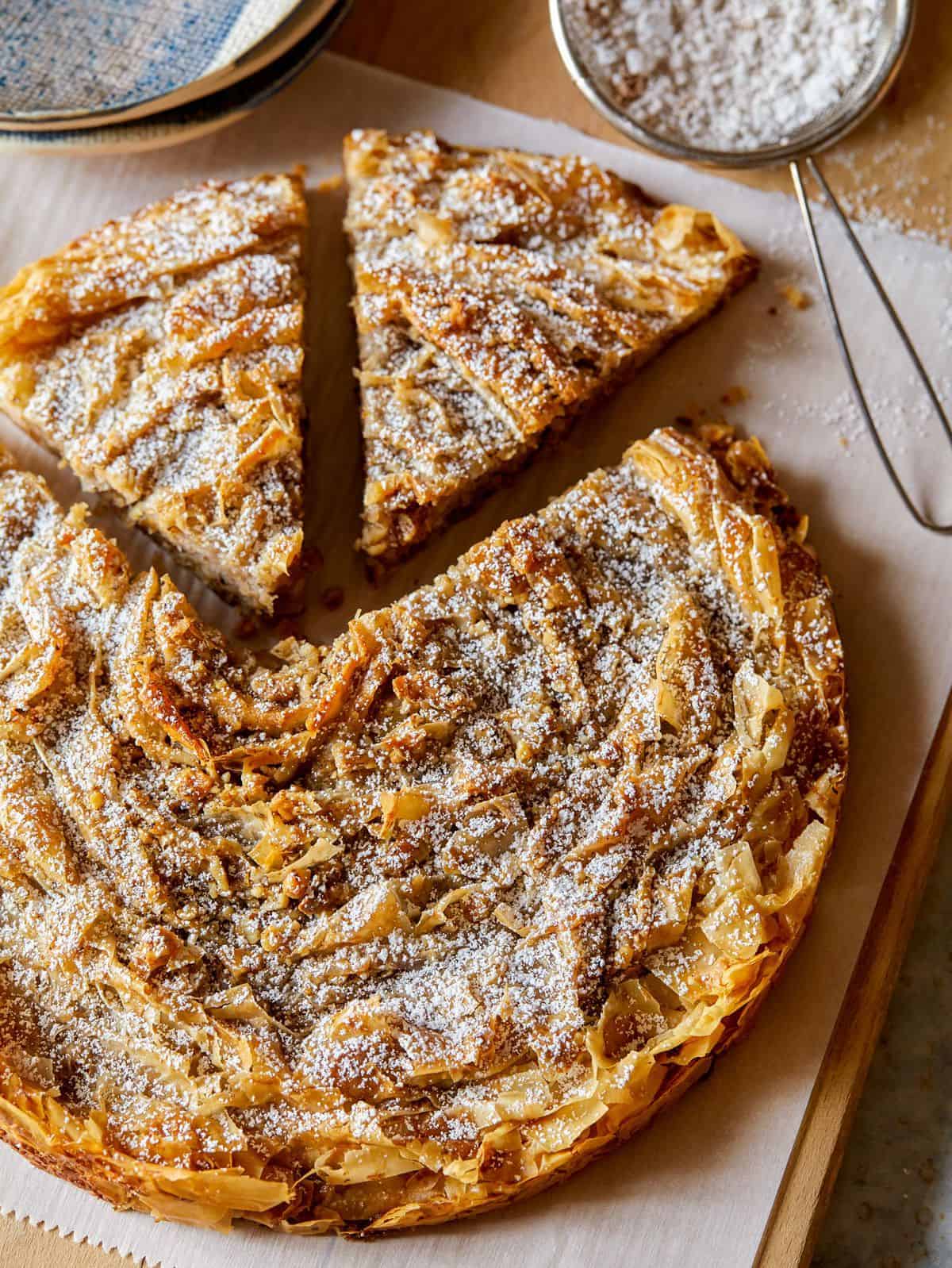 Why we love it: This pie looks impressive and complicated, but the ruffles couldn't be easier to make—you just scrunch the fillo together. It's a comforting, gorgeous pie full of amazing flavor. You can even make it ahead of time and stick it in the freezer before you bake it. It couldn't be simpler.
Hero ingredient: The spice blend is everything.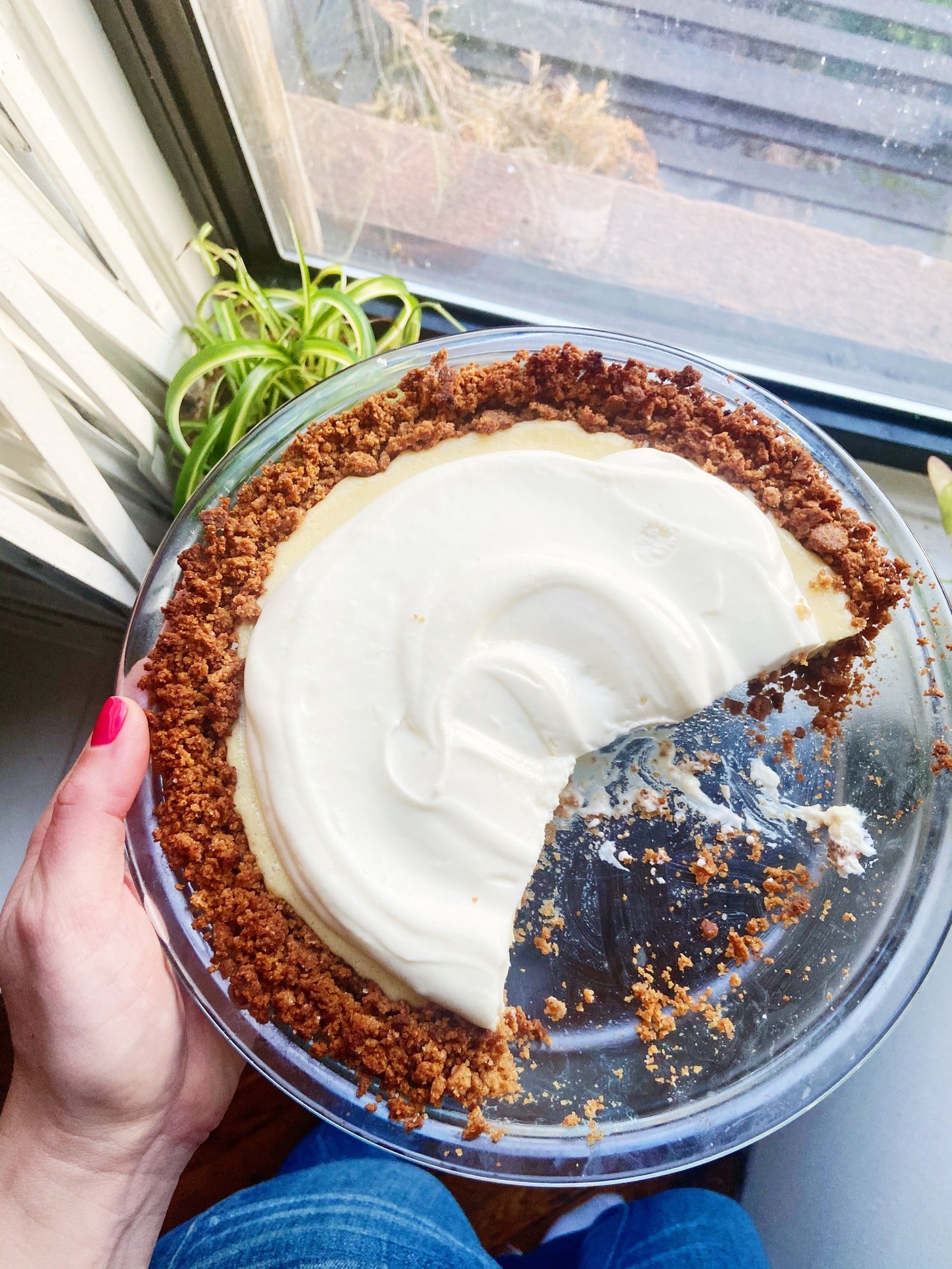 Why we love it: Did you know that September is one of the best months for key limes? We'll take any excuse for a delicious key lime pie, and this recipe is next-level tasty. It's an especially limey spin on this beloved, timeless pie. It's certain to be a crowd-pleaser, though you'll definitely be wanting to hoard it all for yourself.
Hero ingredient: The addition of coconut oil in the crust makes it decidedly tropical and extra scrumptious.
Why we love it: You truly cannot mess up this delicious dish, it just may be the easiest cheesecake recipe ever. It's an untraditional, crustless take on a beloved dessert—rich, creamy, and pumpkin spice-flavored. It's totally unique and unexpected. What more could we want?
Hero ingredient: Top each slice with a dollop of cream.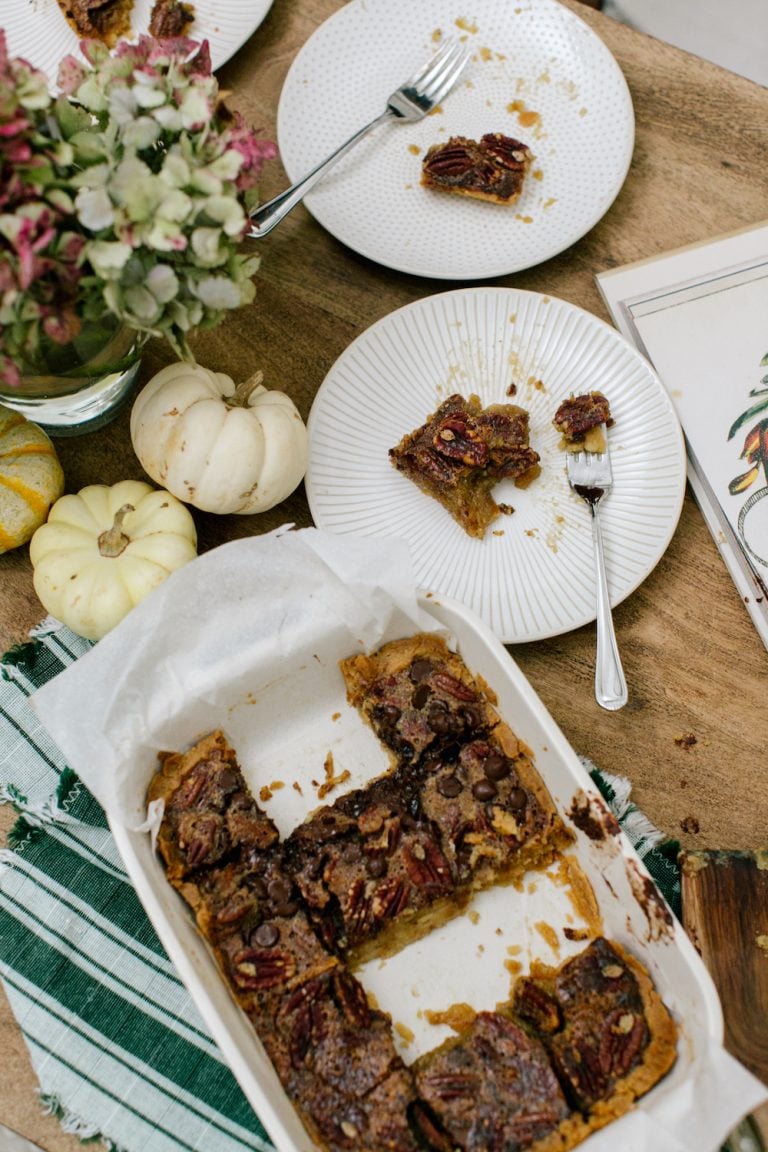 Why we love it: Chocolate bourbon or salted caramel. Why choose when you can have both? These bars have a pie crust "barrier" that divides the chocolate bourbon side from the salted caramel side. Brilliant! Just don't be surprised if both sides disappear fast. They're absolutely delicious.
Hero ingredient: The shortbread crust is a true gift.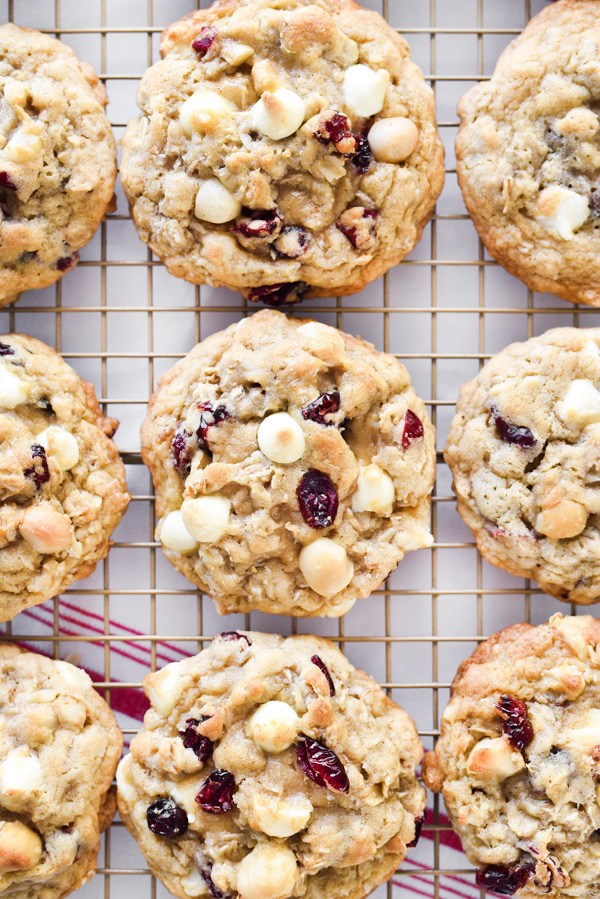 Why we love it: Loaded with macadamia nuts, white chocolate chips, and dried cranberries, these oatmeal batter-based cookies are good enough for breakfast and dessert! They're delicious, chewy, and incredibly easy to make. Yum!
Hero ingredient: Old-fashioned oats are a must with this hearty cookie.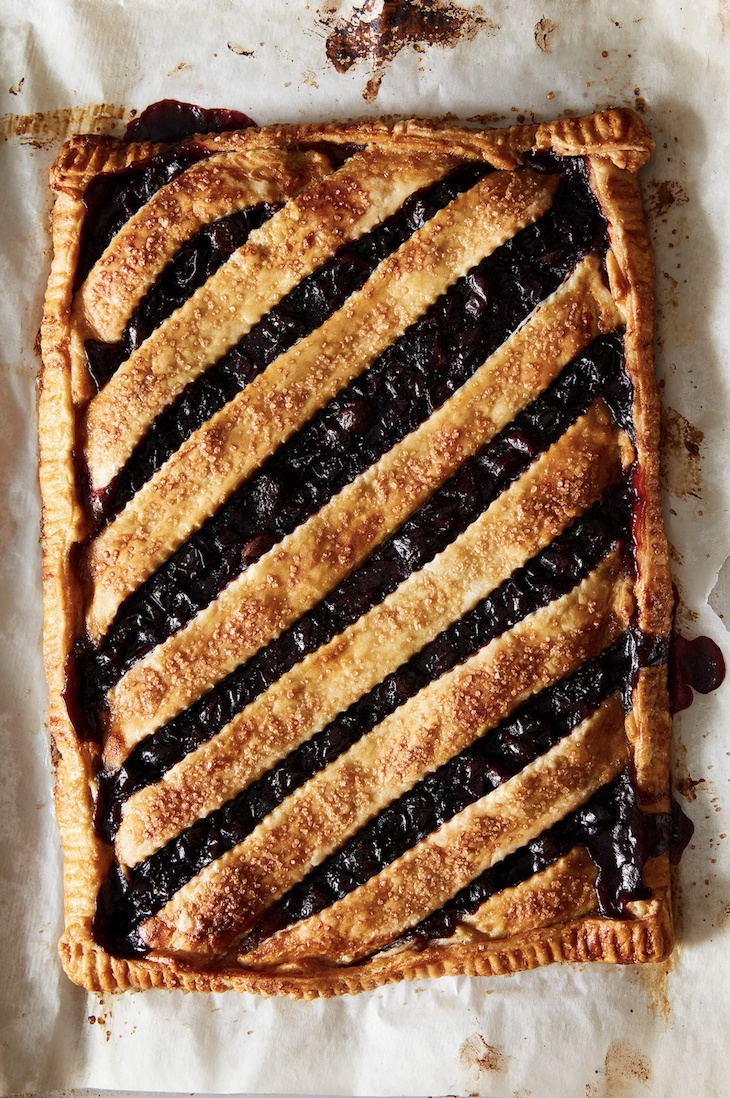 Why we love it: Concord grapes are nature's candy, and there's no better way to highlight them than in a gorgeous galette. Rustic, homey, warming, and still elegant, this delicious dessert is a showstopper. It's absolutely heavenly.
Hero ingredient: Concord grapes are only available for a small window of time each year, so jump on them next time you spot them at the market.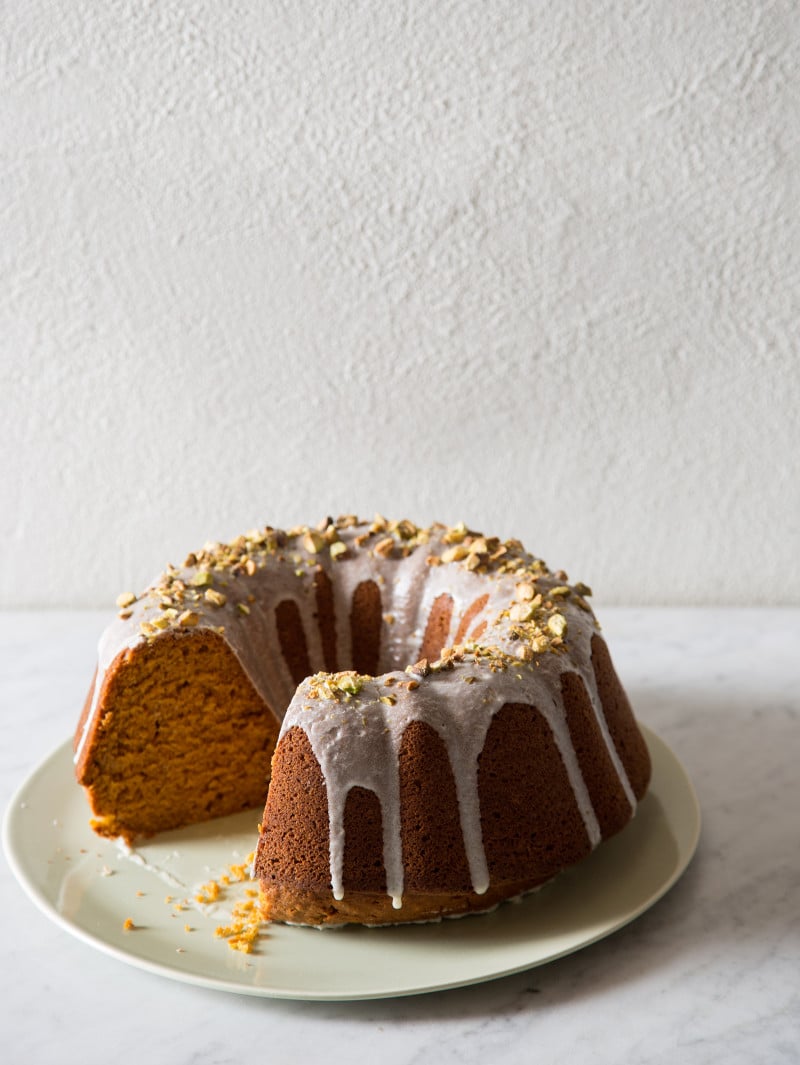 Why we love it: Bundt cakes are so delightful and pretty, you barely need to do anything to make them look impressive. So when you add beautiful, drippy glaze and crushed pistachios it becomes absolutely stunning. This cake is perfectly sweet, not too pumpkiny, and is the perfect treat for all pumpkin lovers.
Hero ingredient: Pistachios add a subtle nutty flavor to the glaze and a delicious crunchy textured garnish.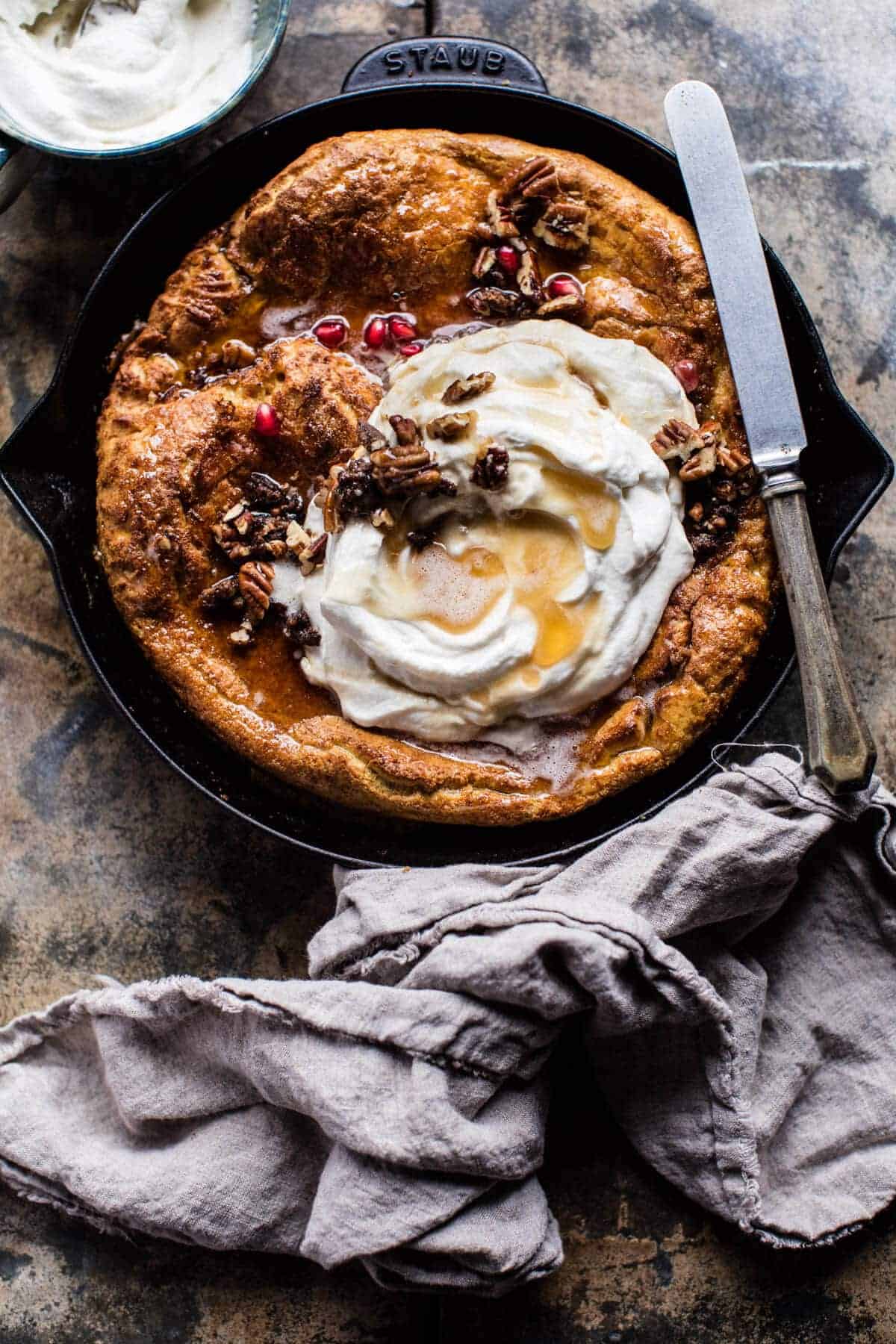 Why we love it: If you've never had a dutch baby before, then prepare to be amazed by this absolutely sumptuous fluffy pancake. It tastes just like a sweet potato pie, full of rich flavors like cinnamon, nutmeg, and of course, sweet potato. It's topped with maple whipped cream, candied pecans, and both maple syrup and brown butter. Decadent!
Hero ingredient: Maple whipped cream adds an extra special touch of flavor.
Healthy fall dessert recipes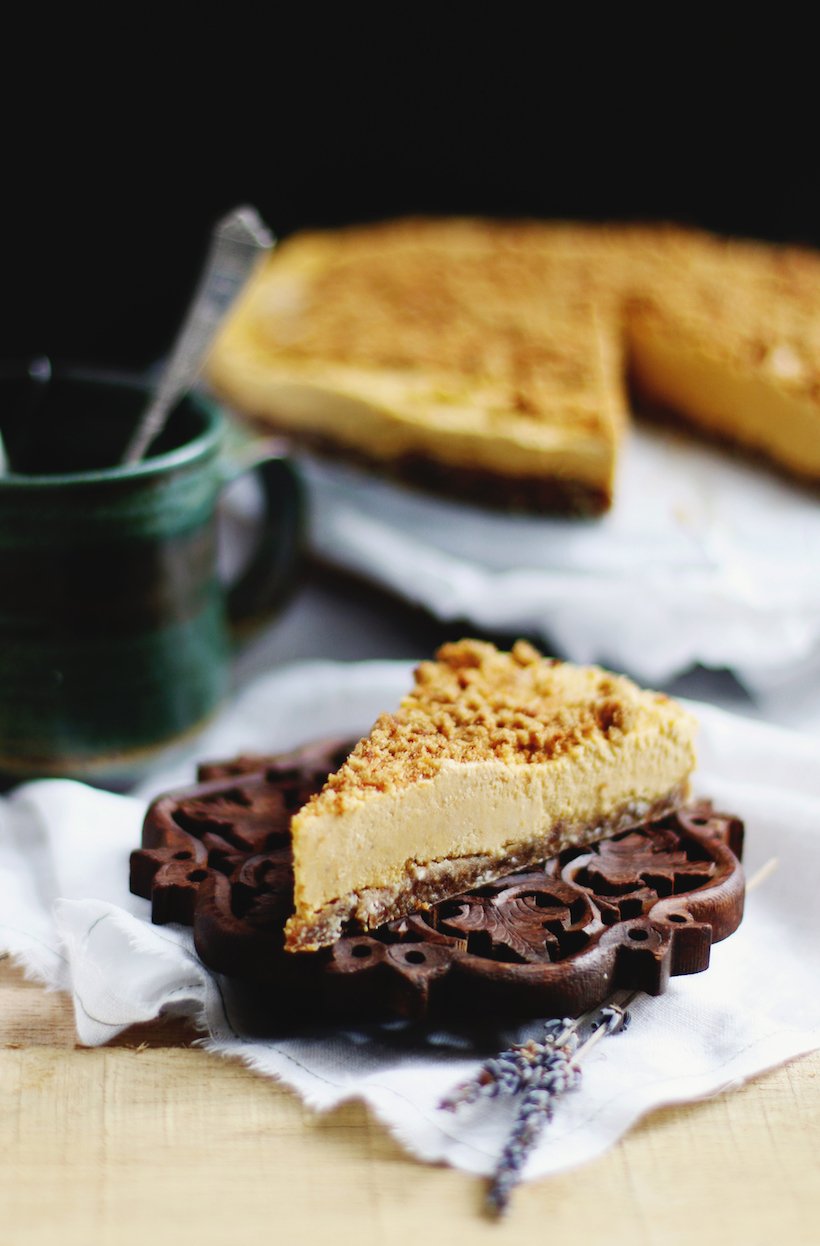 Why we love it: A diet-friendly dessert? Say no more! Raw, vegan, and gluten-free, as well as being downright delicious. It's the ultimate guilt-free masterpiece. As if that weren't good enough, you don't need to bake it, so that oven can be spared for other dishes.
Hero ingredient: Fresh dates add sweetness without the inclusion of sugar.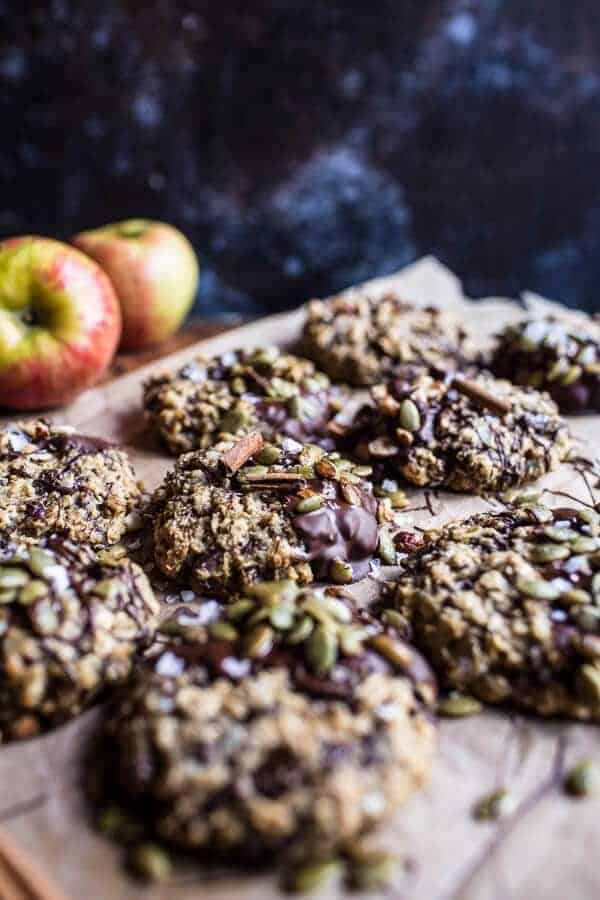 Why we love it: These cookies are jam-packed with delicious ingredients and actually manage to be pretty healthy as well! Not an easy task. It's a simple, one-bowl cookie recipe—just mix, bake, and dip into massive amounts of dark chocolate. Toasted salty pepitas give it the flavor of the season and you're ready to go.
Hero ingredient: Pepitas, hulled pumpkin seeds, are one of our favorite seasonal ingredients.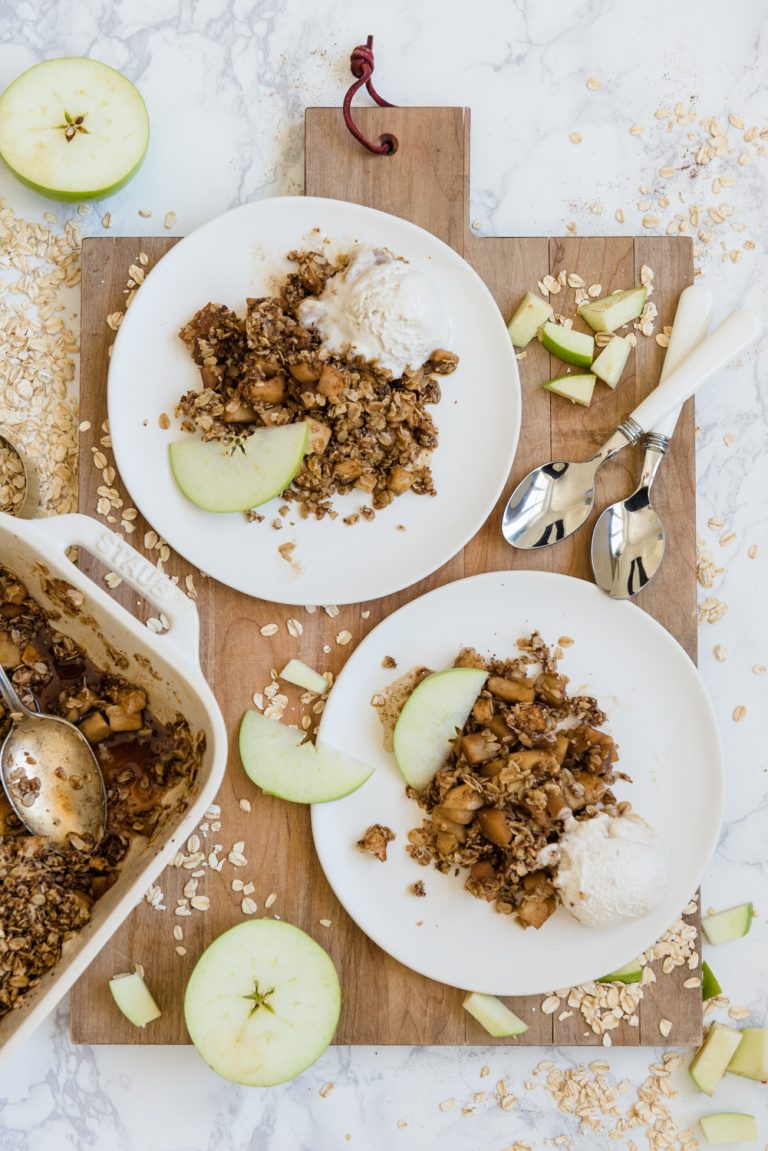 Why we love it: It's a super simple gooey, warm apple crumble that tastes like fall. When cooking, the juicy apples mingle with the cinnamon and sugar creating a warm cinnamony-apple flavor. Same with the crumble. The butter holds it together and provides some flavor, but ultimately the cinnamon and sugar do all the work. All you need is six ingredients and you're ready to roll.
Hero ingredient: Coconut sugar is a healthier alternative to your usual cane sugar and is just as sweet.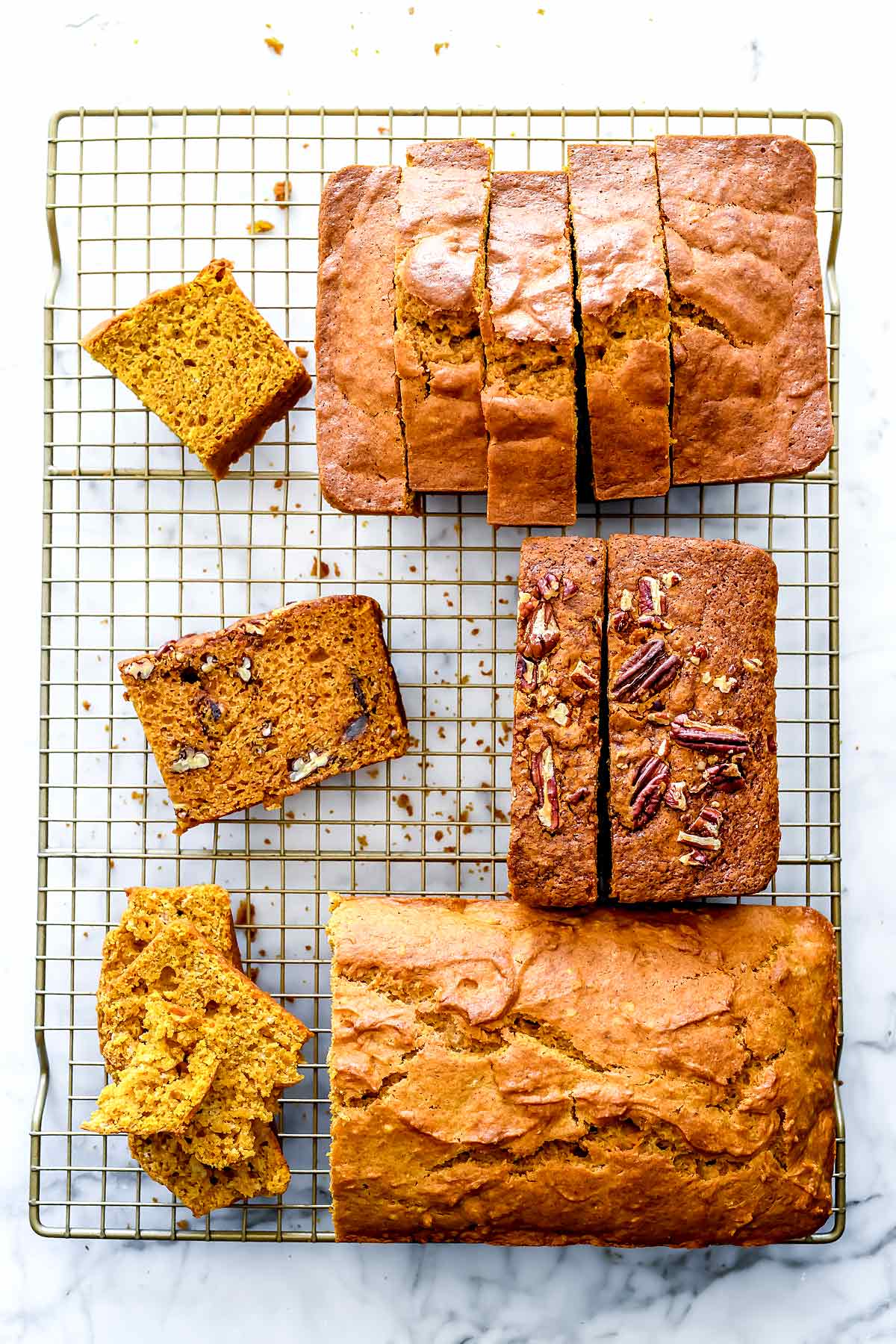 Why we love it: This simple recipe has the ideal texture with a bit of bounce, the right amount of moisture, and isn't too heavy. It also doesn't require an electric mixer and can be jazzed up with the addition of nuts or chocolate chips, but tastes just as good when left on its own.
Hero ingredient: The perfect balance of cinnamon/nutmeg/clove spice.
Vegan fall dessert recipes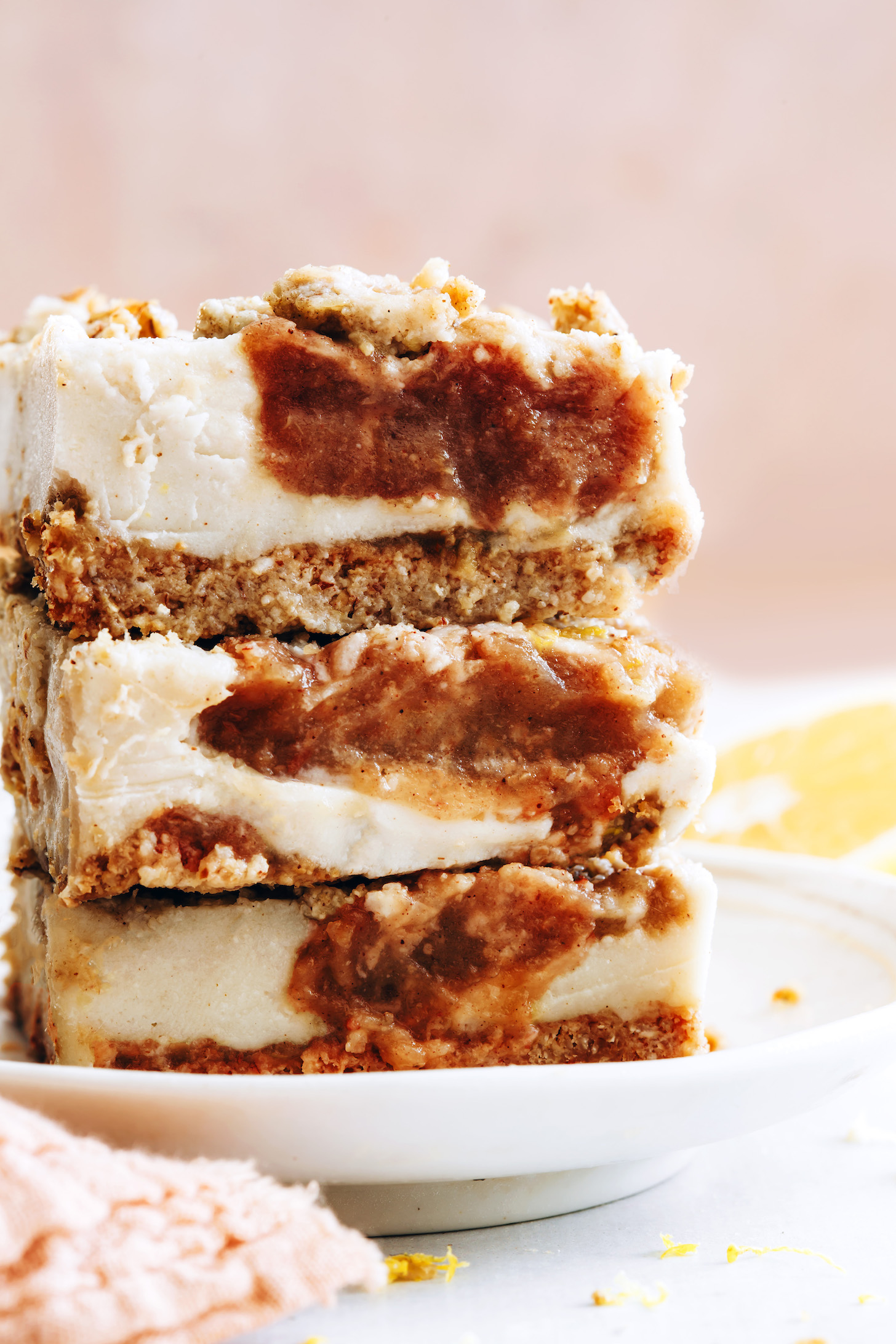 Why we love it: You won't believe these drool-worthy cheesecake bars are vegan. They're luscious, flavorful, and sweet thanks to date-sweetened apple butter, and they happen to be gluten-free as well. Yum!
Hero ingredient: The maple oat crumble is optional, but you won't want to skip it.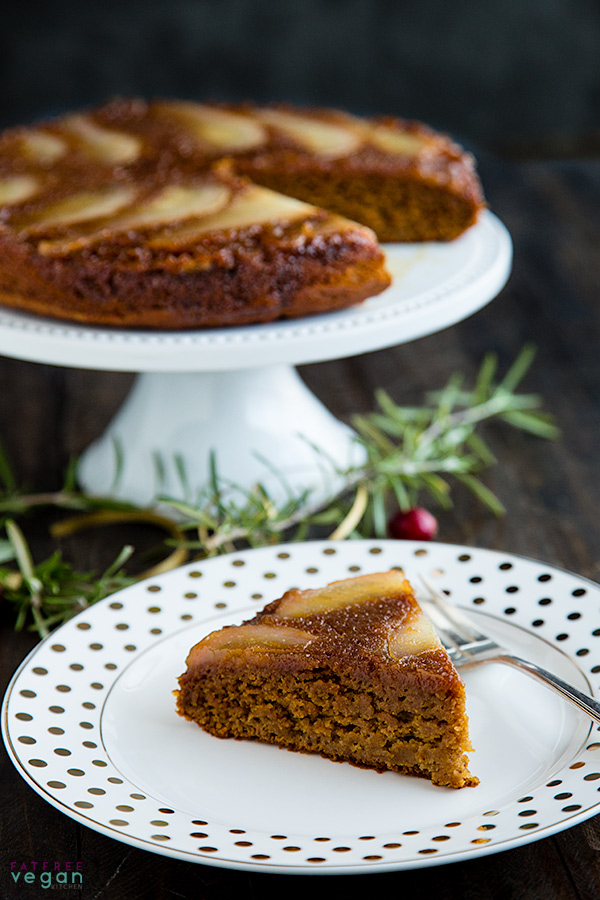 Why we love it: Not only is this gorgeous cake vegan, but it's also fat-free, and refined sugar-free. It's moist, full of spices, sweetness, utterly delicious. Maple syrup replaces refined sugar, so it's still sweet without being cloying. The pears lend a fun and unexpected hint of crunch to the texture.
Hero ingredient: Pears!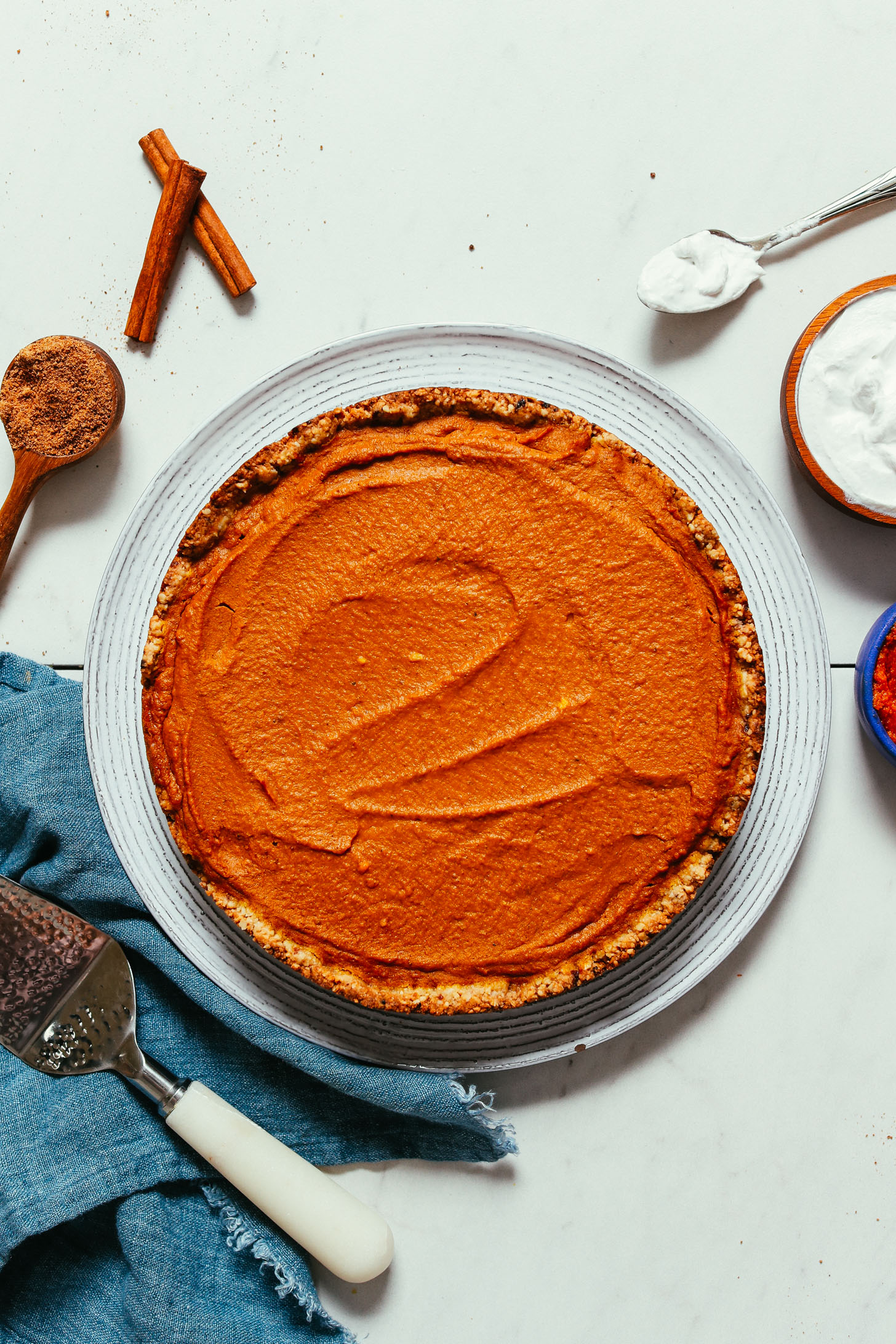 Why we love it: You can't get through the fall without making some pumpkin pie, and this vegan option is an absolute treat. Easy and delicious, all you need is a food processor and a baking pan. It's also gluten-free and naturally sweetened, so everyone can enjoy these robust seasonal flavors.
Hero ingredient: The salted cashew-oat crust is not to be believed.
Gluten-free fall dessert recipes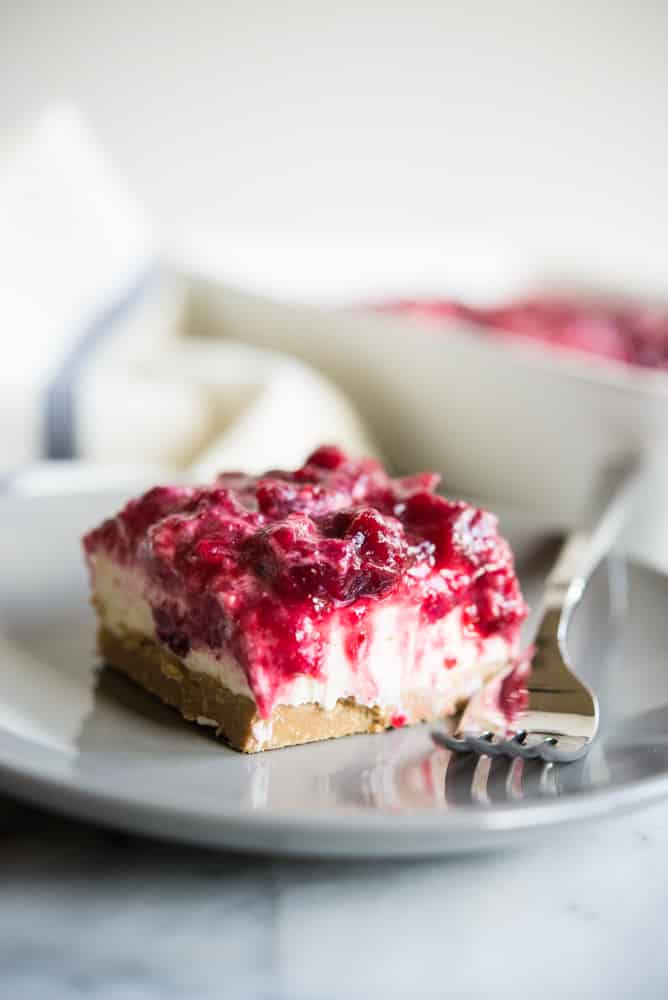 Why we love it: You won't want to wait til Thanksgiving to try these simple and decadent gluten-free treats. Get ready to fall head over heels for this rich, slightly- sweet cheesecake with a perfectly tart cranberry topping and buttery cranberry crust.
Hero ingredient: Cranberries are more flavorful and versatile than you may have once thought.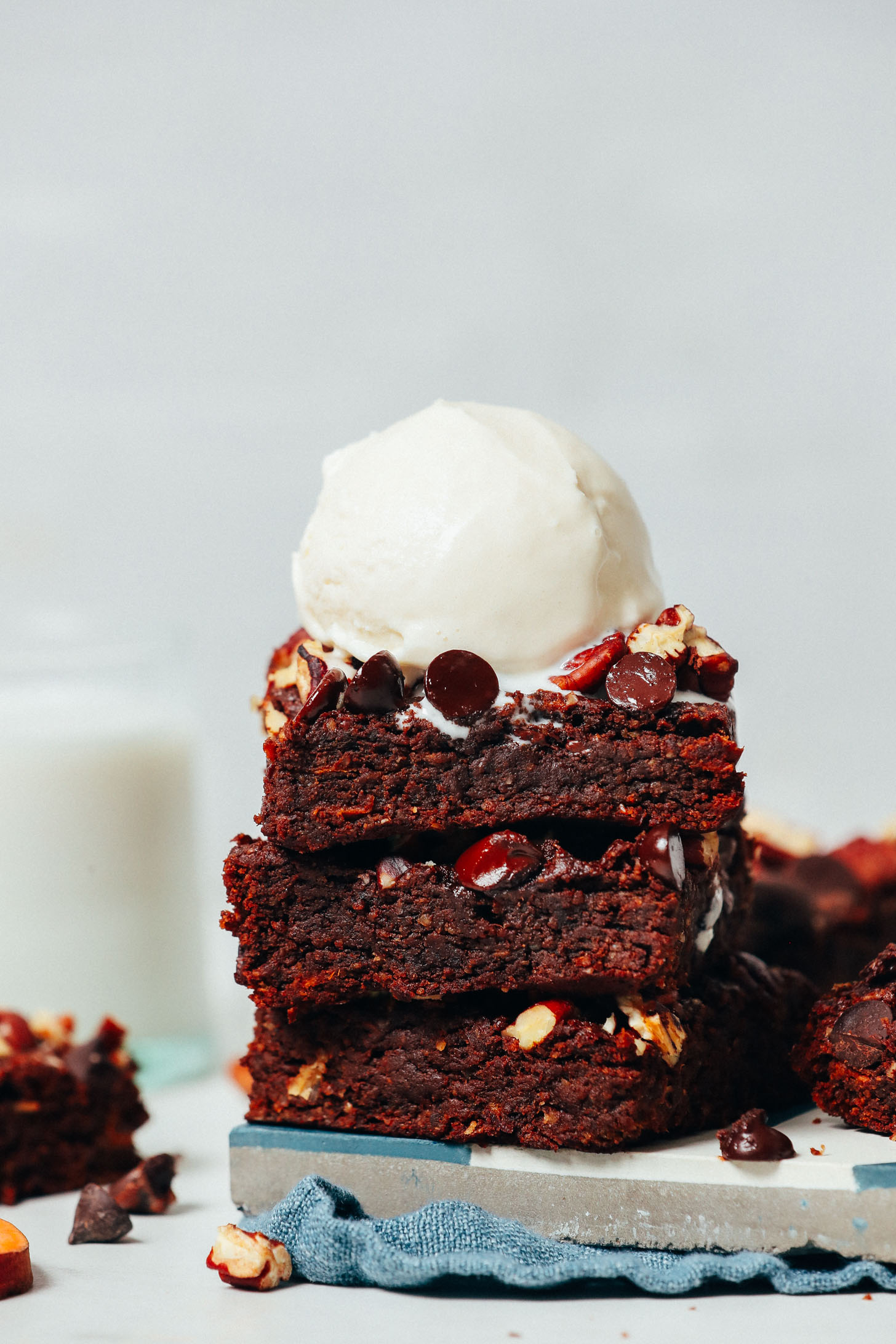 Why we love it: This super fudgy, naturally, sweetened, whole grain, healthier brownie is made with just 10 ingredients. Cocoa powder adds a rich chocolatey flavor, and oat flour makes it gluten-free. You won't believe how creamy and smooth the addition of sweet potato makes to this nutrient-dense dessert.
Hero ingredient: These brownies are delicious on their own but elevated with a scoop of vegan ice cream, so why not?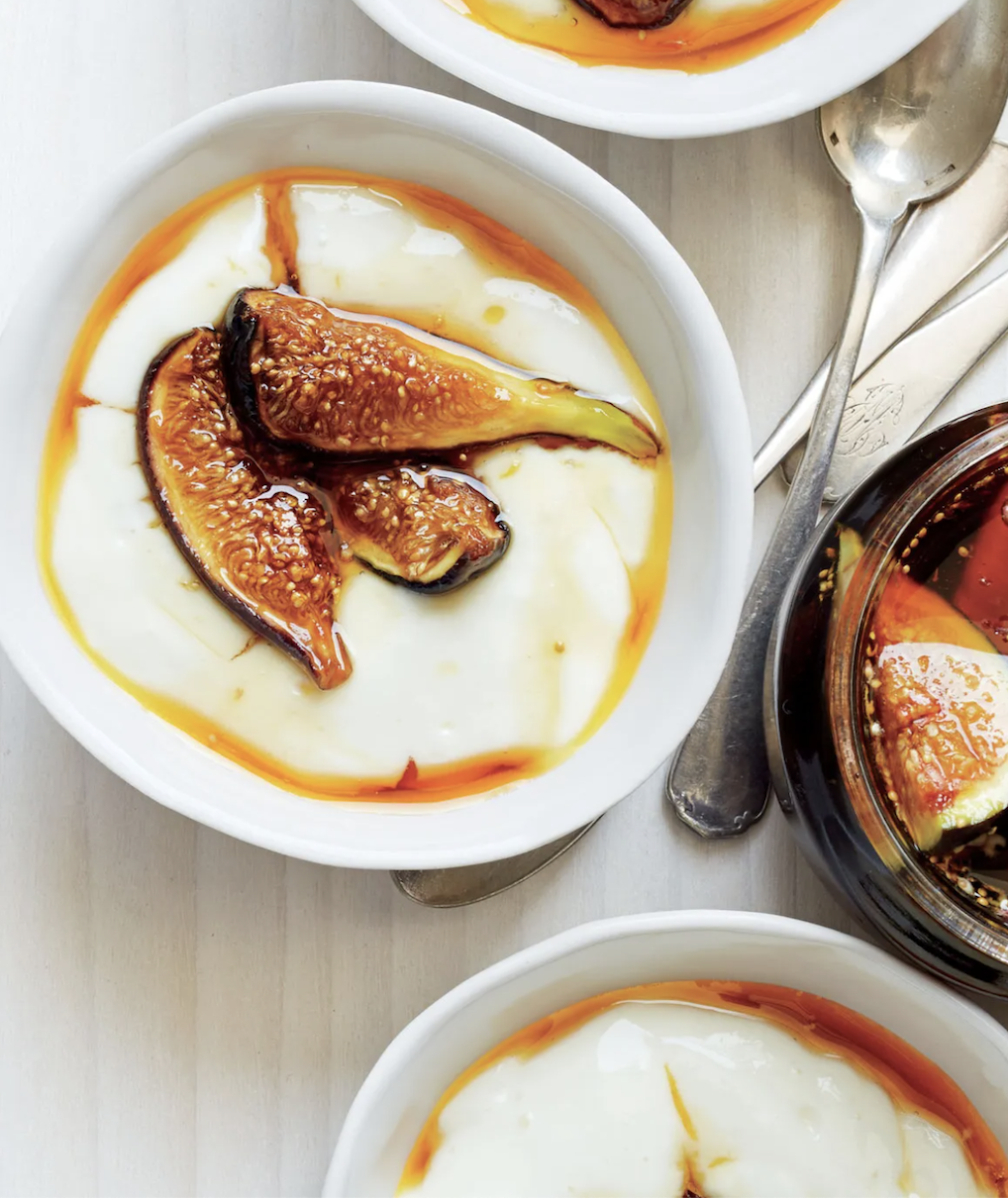 Why we love it: This recipe is super versatile, since the figs can be replaced with anything that is in season, like apples or even cranberries. It's a lovely, light, and unexpectedly elegant dessert.
Hero ingredient: Rose water elevates the aroma and flavor.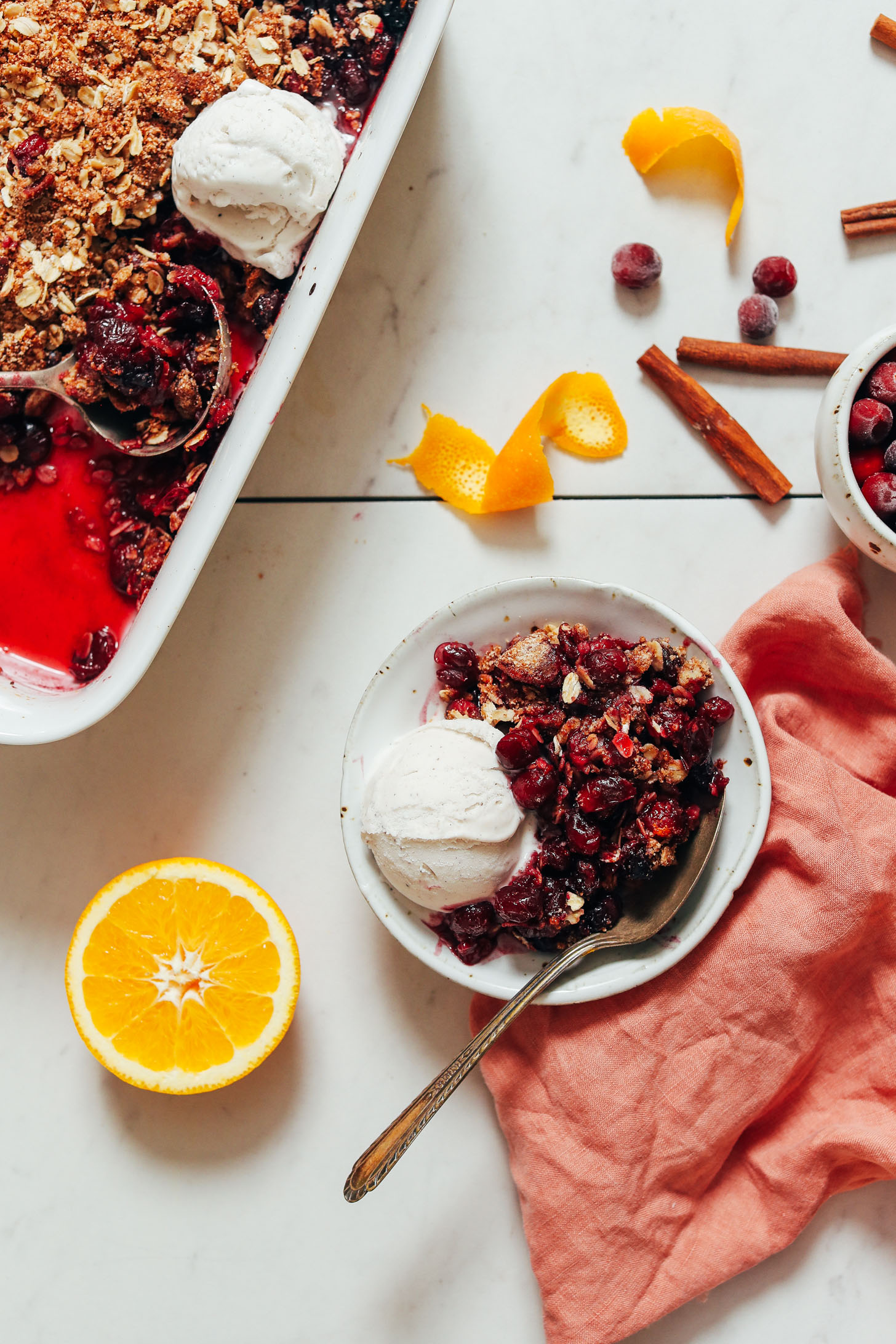 Why we love it: It's the bubbly, saucy, tart-sweet, crisp dessert of our dreams. It comes together in under an hour with just 10 ingredients, so there's no excuse to skip out on this delicious treat. The flavors and textures are out of this world.
Hero ingredient: Orange zest and juice naturally sweeten up and add a burst of citrus to this lovely crisp.