The first thing I noticed when I walked into Alison Hersel's home on Plumcot Farm was the smell of freshly baked sourdough bread. Little did I know, she was about to rock my world by crisping up cubes of the sourdough and using them as croutons in my new favorite kale chopped salad. I know you aren't supposed to say that croutons are your favorite part of a salad, but come on. These are insane.
This Italian Kale Chopped Salad really adds a unique flare to such a classic salad. Using kale adds extra nutrients, and in my opinion, makes it more filling. I also love that the dressing is so simple to make, as all of the ingredients are kitchen staples. Alison cooks with "top quality fresh ingredients grown with love here on the farm, or from other local growers and artisans," and you can really taste the difference in this salad.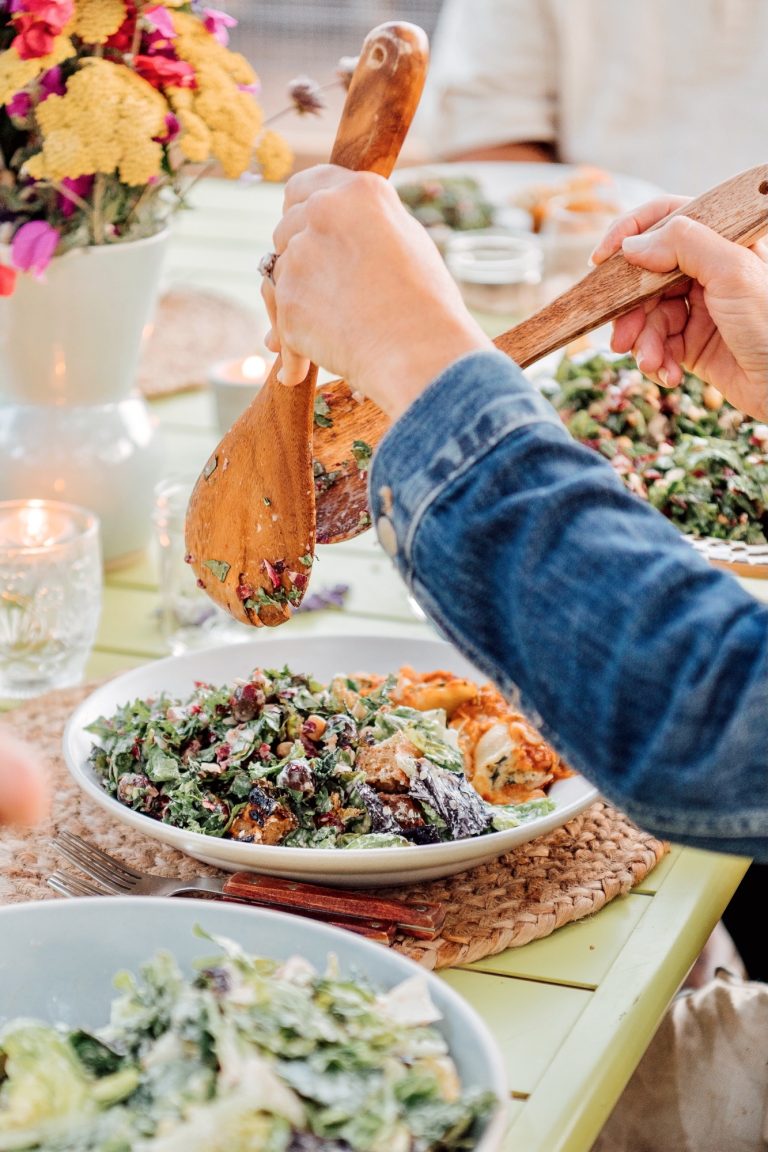 This recipe was part of the menu at our Italian-Themed Summer Dinner Party at Plumcot Farm, hosted by Alison Hersel. Get the other recipes and read the full story here!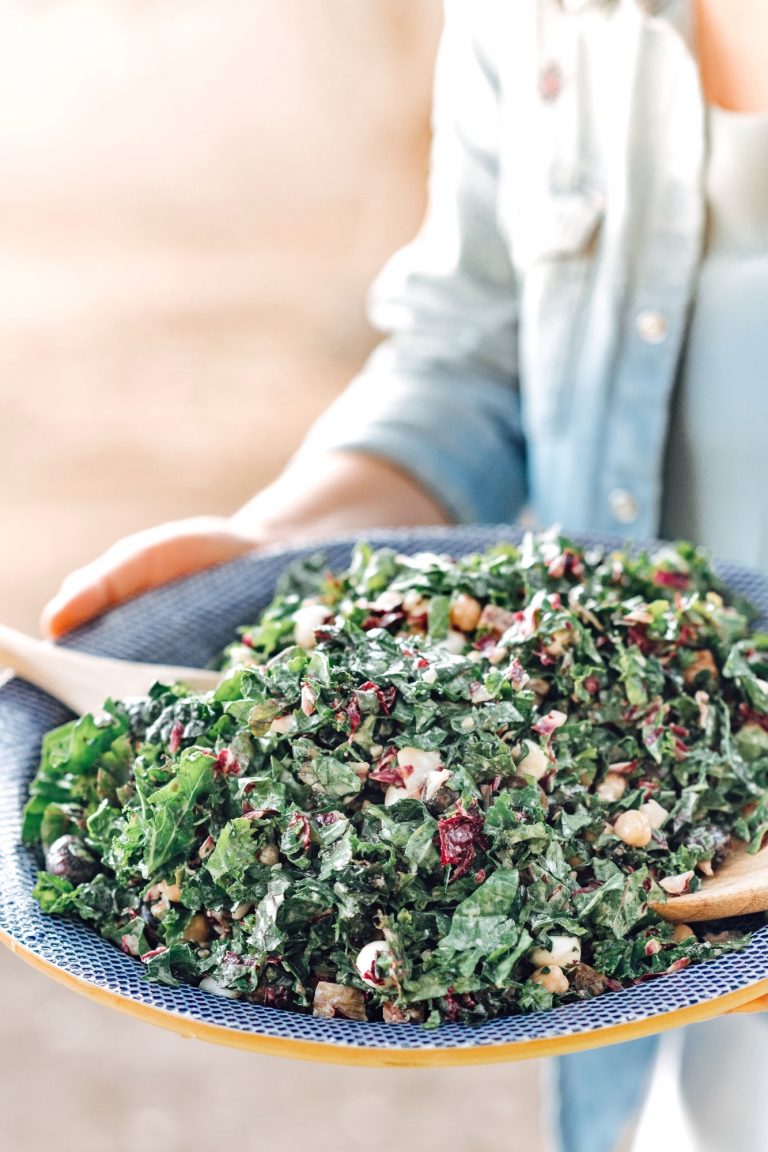 ---
Ingredients
for the salad:
1 bunch Russian Kale
1 bunch Dino kale
1 pint cherry tomatoes
½ Red Onion
4 oz Bocconcini
4 oz Salami
1 cup canned garbanzo beans or fresh boiled
1 cup black olives
for the dressing:
¼ cup olive oil
2 tablespoons fresh lemon juice
2 tablespoons red wine vinegar
1 tablespoon Dijon mustard
1 clove garlic minced
½ teaspoon dried oregano
¼ teaspoon salt
1/8 teaspoon ground black pepper
1 teaspoon honey
for the garlic sourdough croutons:
Sourdough bread
Garlic
Olive oil
Salt
Pepper
---
Instructions
Make dressing by combining ingredients in a lidded mason jar then shake well to emulsify. Season to taste and adjust sweetness or tartness to your liking.
Clean and fine chop kale. Cube the salami and dice the red onions.
Cut Sourdough bread (recipe follows) into small cubes and toast in a pan with olive oil, salt, pepper, and two cloves of minced garlic.
Combine all ingredients and toss with dressing.