It's the common plight of the pumpkin enthusiast: what do you do with all the leftover pumpkin puree? Of course, there are those certain magical recipes that call for the whole can. But more often than not, you'll find your fridge full of cans that range from half-empty to three-quarters of the way full. So what's a gal to do who craves the cold weather comfort but can't stand to see her refrigerator stuffed with foil-wrapped cans? Aesthetes, rejoice! We've rounded up the best tips, tricks, and recipes for using up all that leftover pumpkin puree.
Featured image by Michelle Nash.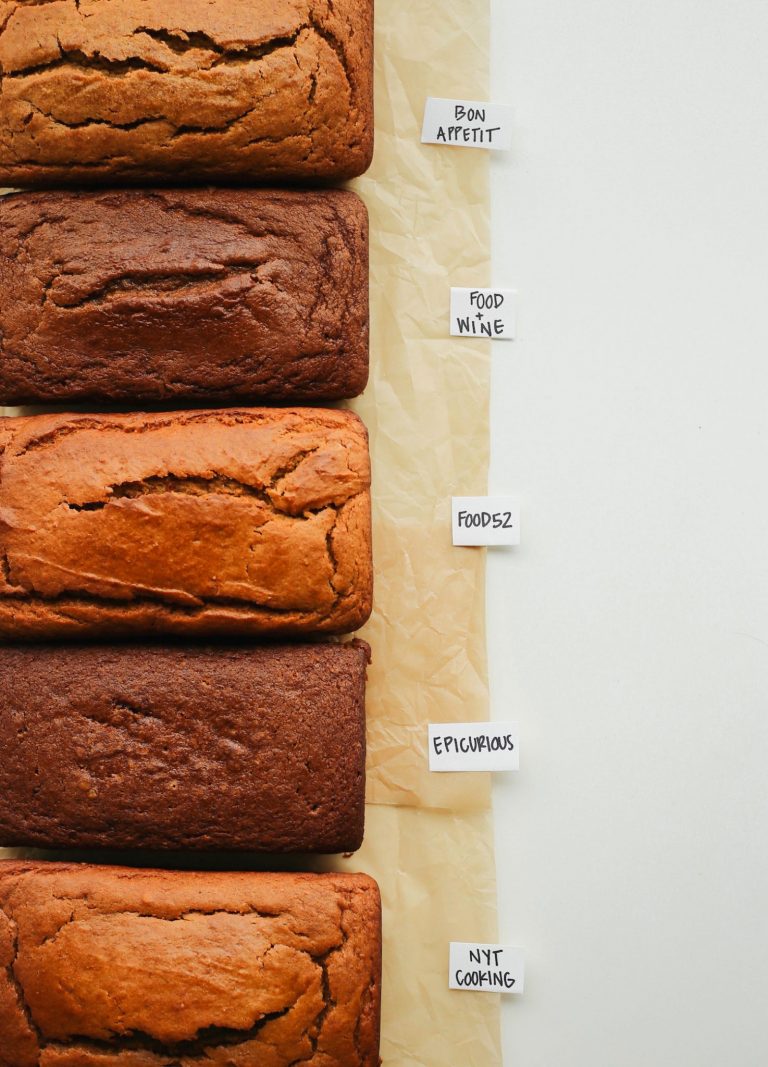 Tips For Storing Leftover Pumpkin Puree
So you've done the inevitable and baked a pie that leaves you with leftovers. Before we get to the recipes and smart ways to use it, you want to be sure you're storing that can of pumpkin properly. I mentioned the eyesore method of topping your leftover pumpkin puree with a hat of tin foil. If you choose that route, according to the USDA, you can expect your puree to last for up to four days stored in the fridge. Know, however, that your puree will maintain its flavor best when transferred to an airtight container.
That's all well and good if you're using it up in oatmeal the next morning or a batch of cookies the following afternoon. But if you want leftovers to last longer, the freezer's always a solid option. Transfer leftover pumpkin puree to a freezer bag or pre-portion tablespoon scoops of pumpkin into an ice cube tray. Once they're frozen solid, store them in a freezer bag.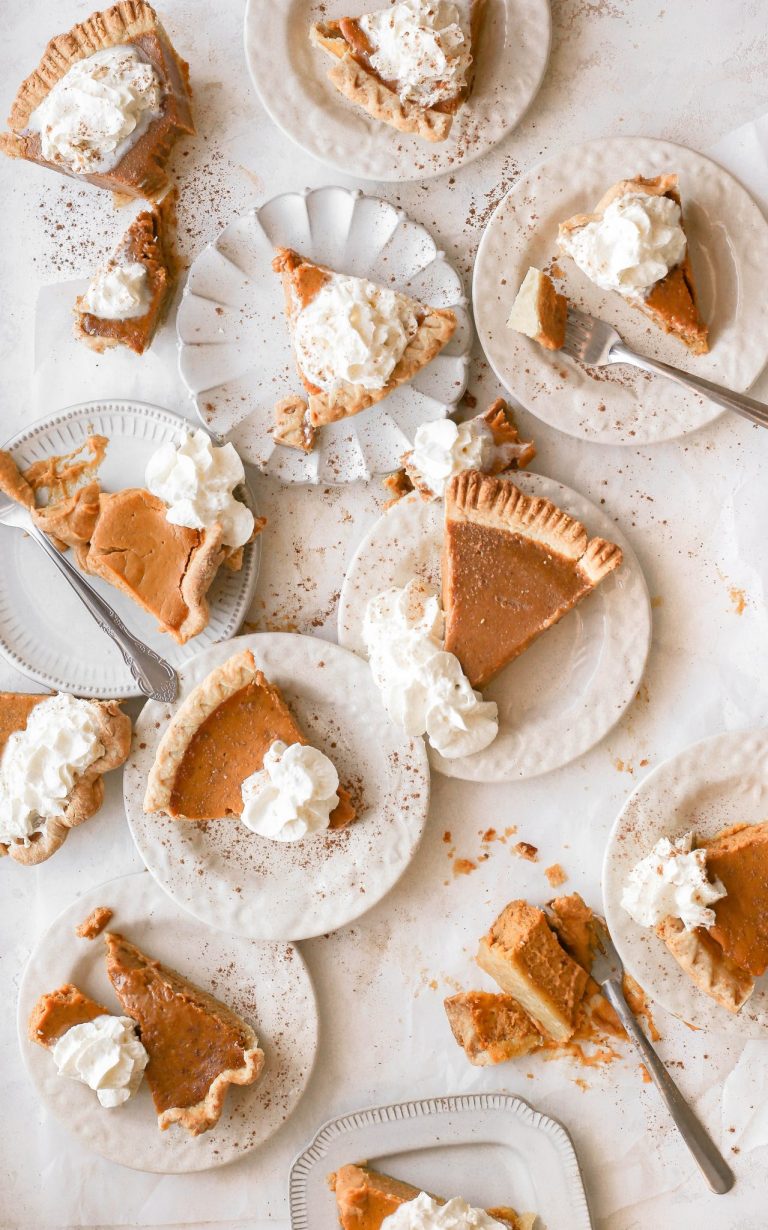 Our Favorite Ways To Use Leftover Pumpkin Puree
In a perfect world, pumpkin puree would never go to waste. It's a beautiful thing, after all, and can lean sweet or savory depending on the application. From smoothies to PSLs—these are our favorite ways to use leftover pumpkin puree.
Enjoy in a breakfast bowl. Whether you opt for yogurt or oatmeal, any sweet breakfast will benefit from a few tablespoons of pumpkin puree. If you're someone who loves spooning up refreshing yogurt bowls throughout the summer but you aren't sure how to translate that passion to fall, this is it. For a bowl that tastes just like pumpkin pie, pack it full of pumpkin pie spice, yogurt, pumpkin puree (of course), and a drizzle of maple syrup. It's full of delicious, comforting flavor.
Whisk into pancakes. It's not a fall weekend without a fluffy stack of pumpkin pancakes. If you have a lot of leftover pumpkin puree, this is the route to choose. (For reference, a 15-ounce can of pumpkin puree is about two cups.) This recipe from The New York Times is easy to whip up. Plus, with a sprinkle of cinnamon, ginger, and nutmeg, it's pure fall. P.S. Not into pancakes? Pumpkin waffles work just as well.
Sip it in a smoothie. PSA: Smoothies aren't just for summer! We've found a way to take our favorite brekkie with us into the colder months. Answer: A pumpkin pie smoothie. It's the best of both worlds: not only will your breakfast taste like dessert, but you'll also get the vitamin boost your morning needs. Camille likes freezing her leftover pumpkin puree in ice cube trays and simply throwing a block in the blender along with her other smoothie ingredients.
Embrace PSL season. It's a cliché for a reason! While some might roll their eyes at the ubiquitous pumpkin spice latte, we're soaking up all the season has to offer. Truly, is there anything cozier than sipping on a warm, fall-themed bev?
Savor it as a snack. Energy bites may have lost their viral appeal, but even without being the subject of everyone's Instagram stories, we'll always love these little balls of satiating goodness. Most recipes are vegan and can be whipped up quickly in the food processor. Add in seeds, spices, oats, a little maple syrup or honey to sweeten, and chocolate chips. Amidst all the candy and treats the season brings, it's nice to have something a bit healthier for a change. This recipe is a fave.
The Best Recipes to Make the Most of Your Leftover Pumpkin puree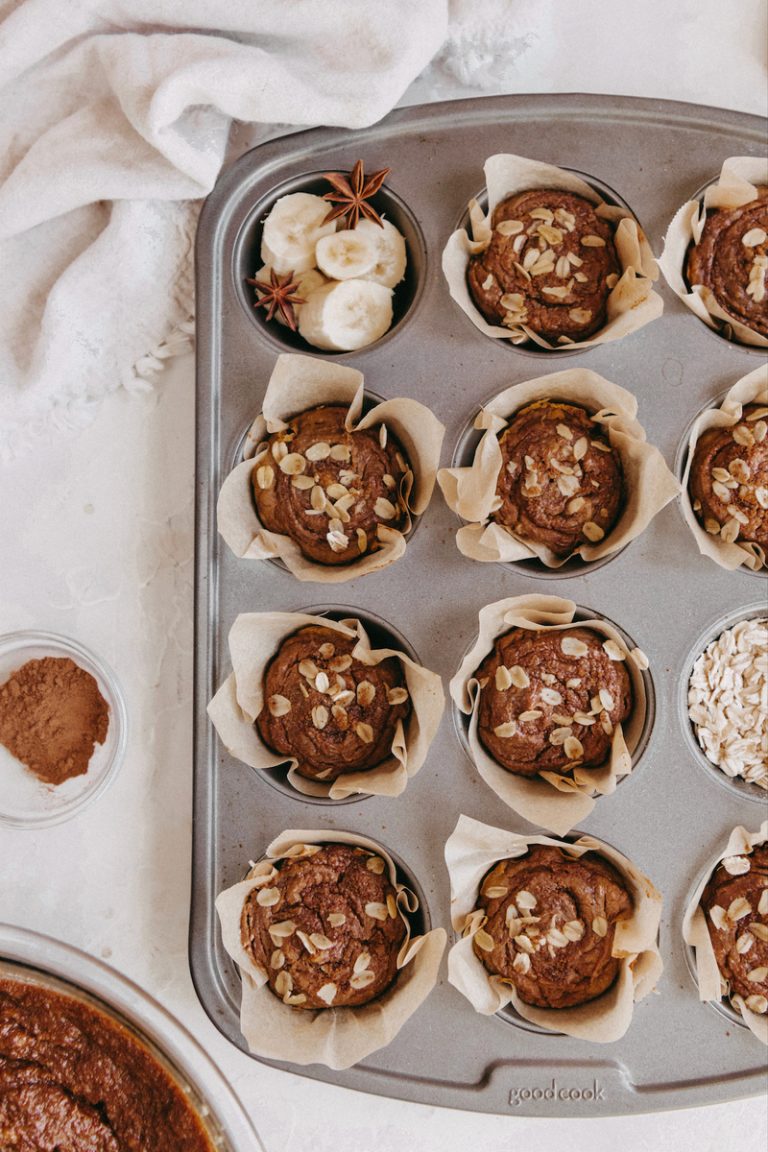 While many of us practice a gluten- or dairy-free lifestyle, it's hard to find a recipe that satisfies both needs. That is until our Executive Producer (and recipe developer extraordinaire) Michelle entered the baking scene. These muffins are naturally sweet thanks to the use of maple syrup and just a bit of coconut sugar. And if it's a half-cup of leftover pumpkin puree that you have on hand, make these muffins your fall snack of choice.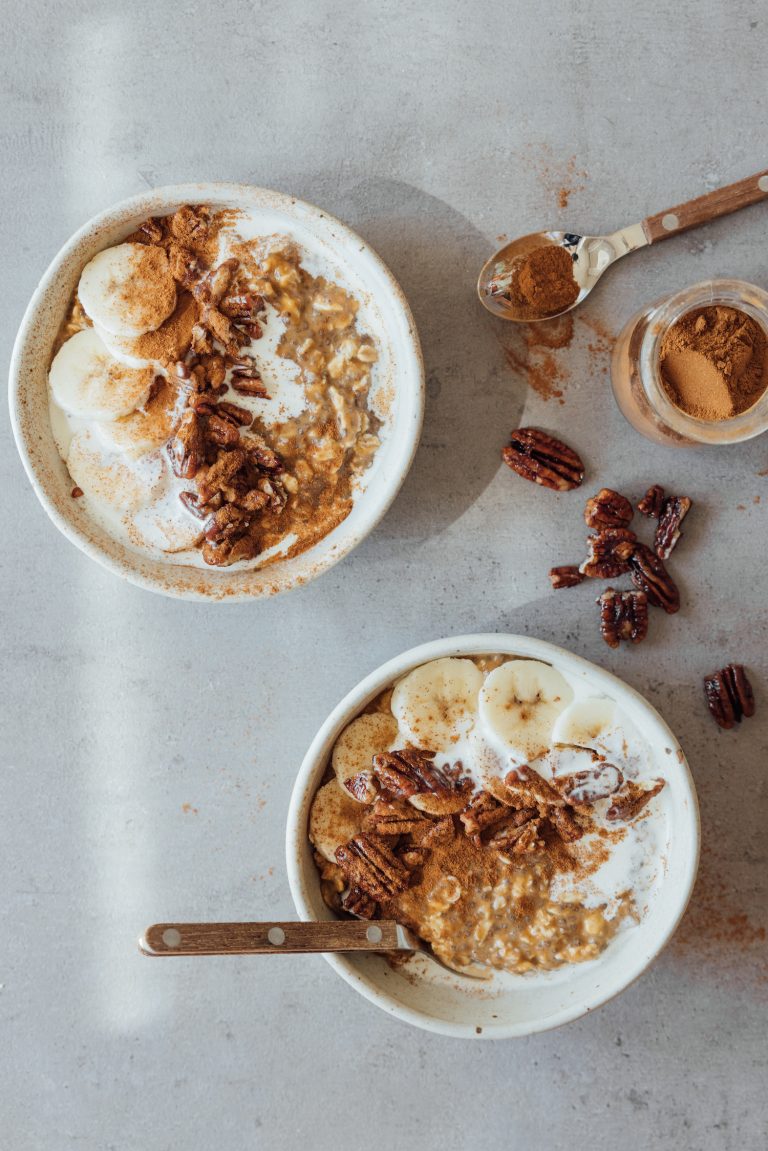 The concept of overnight oats has taken the wellness world by storm. And though recipes abound, Camille's pumpkin oats are my fave. Oats, your milk of choice (I like almond milk), chia seeds for creaminess and added fiber, maple syrup and vanilla to sweeten, and cinnamon for more spice. All that's left is to choose your toppings!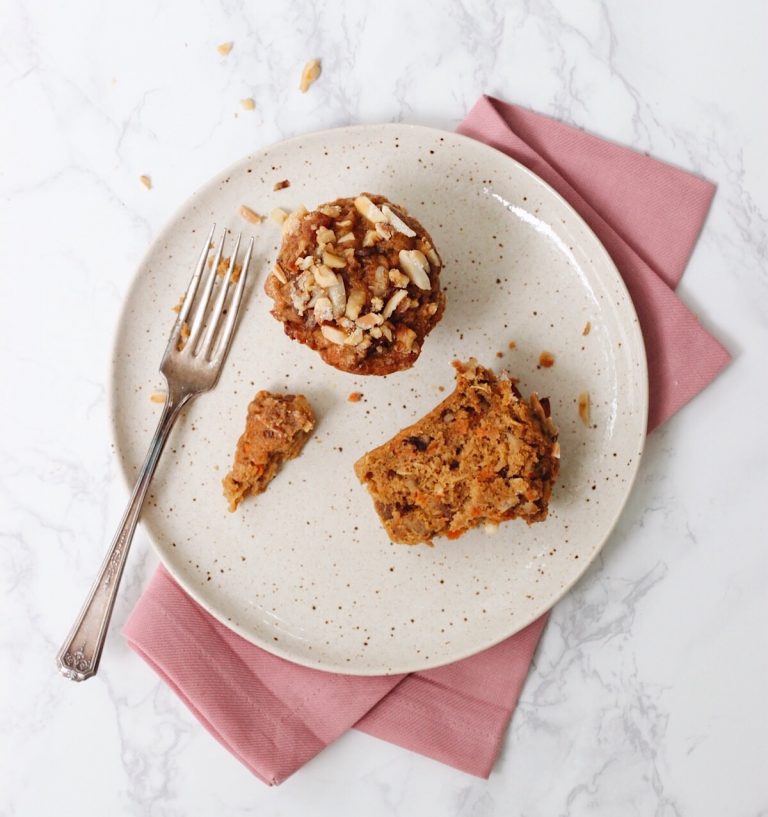 Oddly enough, I was never a morning glory muffins fan before I breathed in the scent of cinnamon and cloves as these emerged from the oven. With pumpkin pie spice, a half-cup of canned pumpkin, and grated carrots for added nutrition, these muffins are quintessential fall bliss.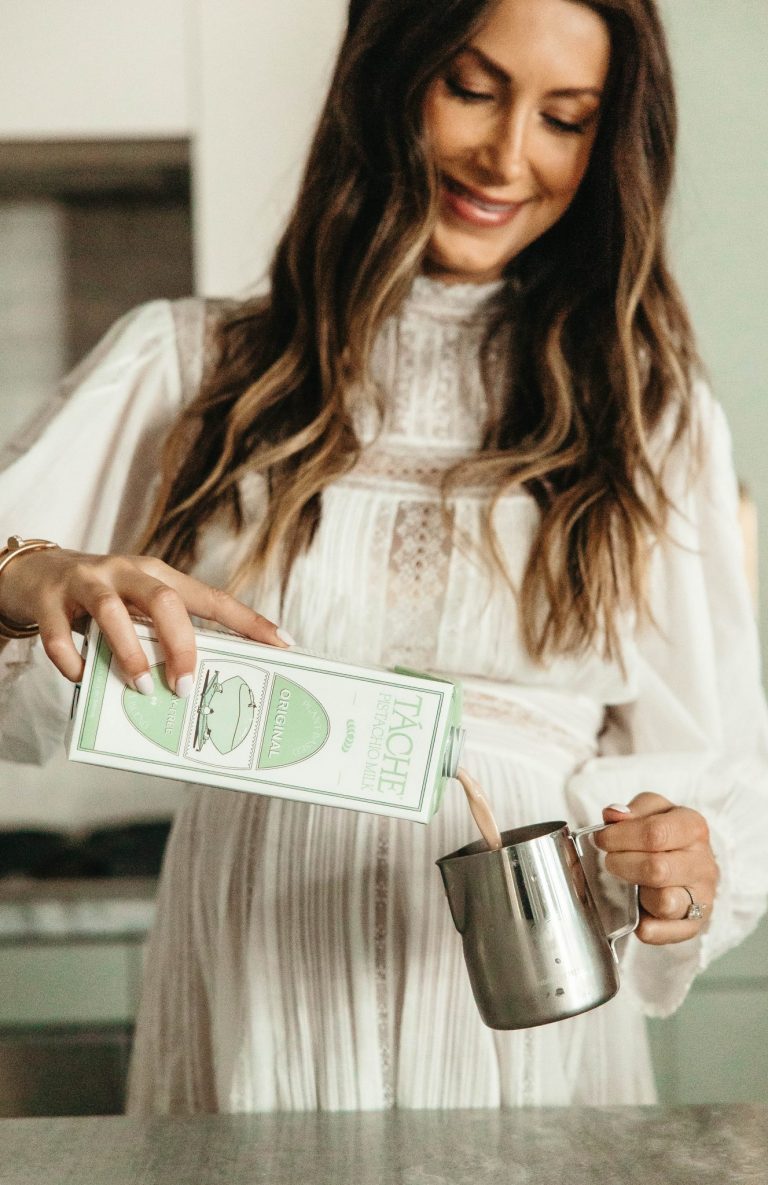 Of all my favorite pumpkin recipes (and there are many), this one sits squarely at the top. If you're beginning to feel disillusioned with your go-to PSL recipe—or haven't jumped on the bandwagon yet—this recipe will inspire you to reconsider. It starts with a sweet and spicy brown sugar-pumpkin syrup (that benefits from the addition of tahini for an extra boost of creaminess). Top with steamed pistachio milk—the best comes courtesy of Taché.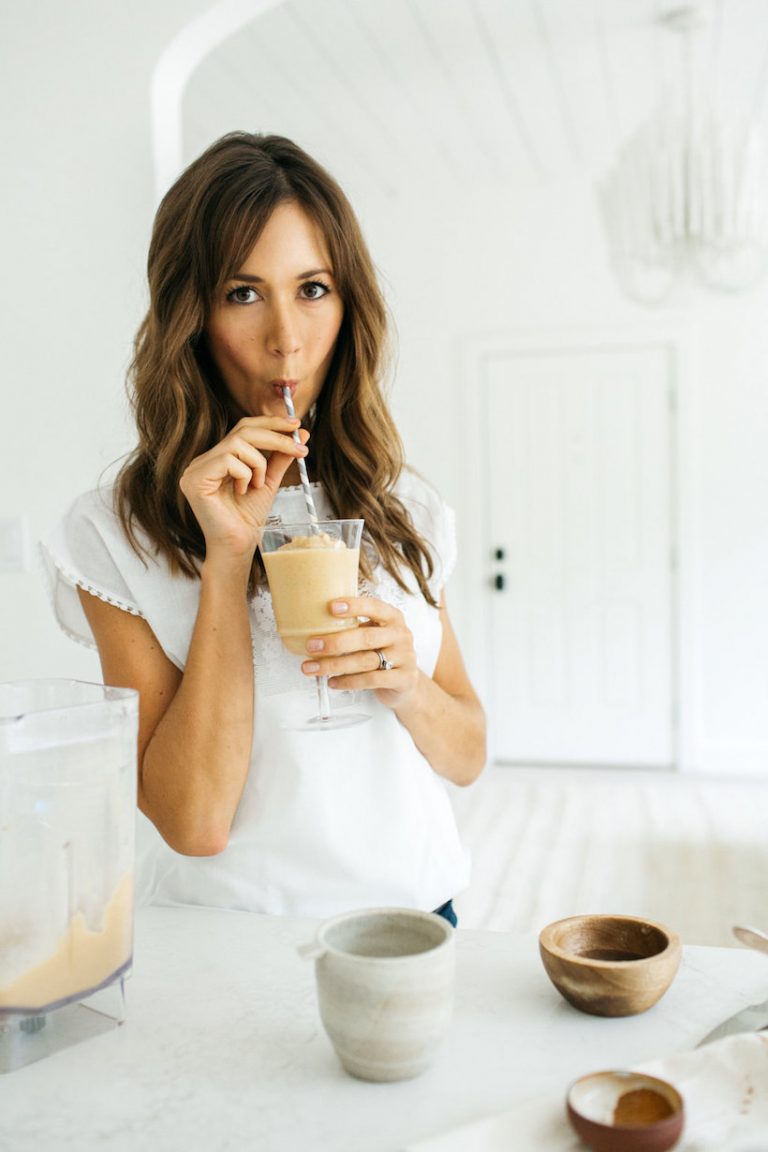 If your love of pumpkin knows no bounds, it's time to start sipping it in your smoothies. I kid you not, this tastes just like your favorite pumpkin pie minus the sugar rush. On days when I need a break from my oatmeal—I'm a creature of habit and enjoy it on the daily October through March—this recipe is my alternative of choice. It's creamy, healthy, and keeps me full until lunch. And if you have a quarter-cup of pumpkin puree lurking in the fridge, this smoothie is your answer.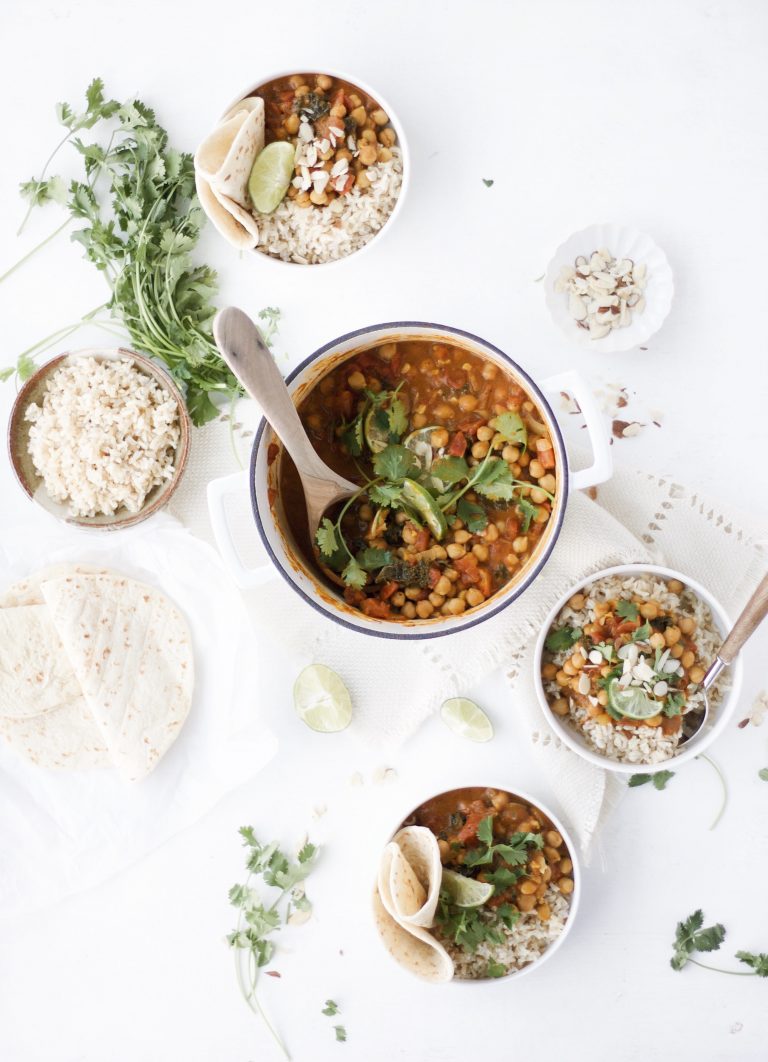 For the savory pumpkin lovers out there—this curry satisfies all your comfy-cozy cravings. It's hearty while also being fully plant-based—a huge win in my book. It's easy enough to whip up on a weeknight while also being special enough to serve at your next fall gathering. And in case you're wondering, it also makes the most of your 3/4 cup of leftover pumpkin puree.