While I've been working on becoming more of a morning person, elaborate plates of French toast or pans of cinnamon rolls still don't really fit into the average weekday schedule. (If you've figured out how to make it work, let me know.) I tend to lean more toward quick options with plenty of leftovers, making it easy to find a quick bite in the following days. In the category of quick and easy, muffin recipes have always been one of my top-tier options for grab-and-go breakfasts or afternoon snacks.
One of the best things about these mini but mighty baked goods is their versatility. From savory to sweet, the possibilities for muffin recipes are endless, and they're a great way to up your nutrient intake without cooking a full-fledged meal first thing in the morning. I know it may be hard to fight the urge to pick up a sugar-filled muffin from your local bakery when your eyes are barely open, but trust us on this one. We're here to squash the misconception that muffins can't be a filling, healthy, and delicious way to start your day.
Featured image by Michelle Nash.
32 Muffin Recipes You'll Love to Wake Up To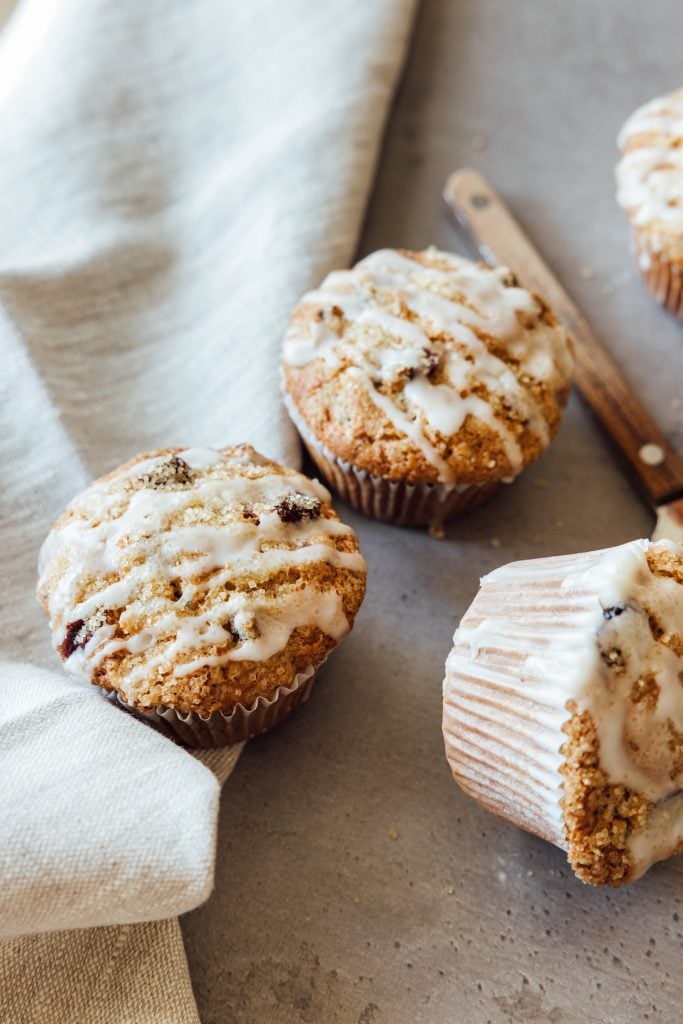 Why We Love It: I love incorporating citrus flavors into my baked goods, and these cranberry orange muffins do the trick. The confectioner's sugar and orange juice glaze also bring out tanginess in a sweet and subtle way.
Hero Ingredient: The dried cranberries in this muffin mix fill every bite with a burst of sweetness that perfectly contrasts the orange flavors.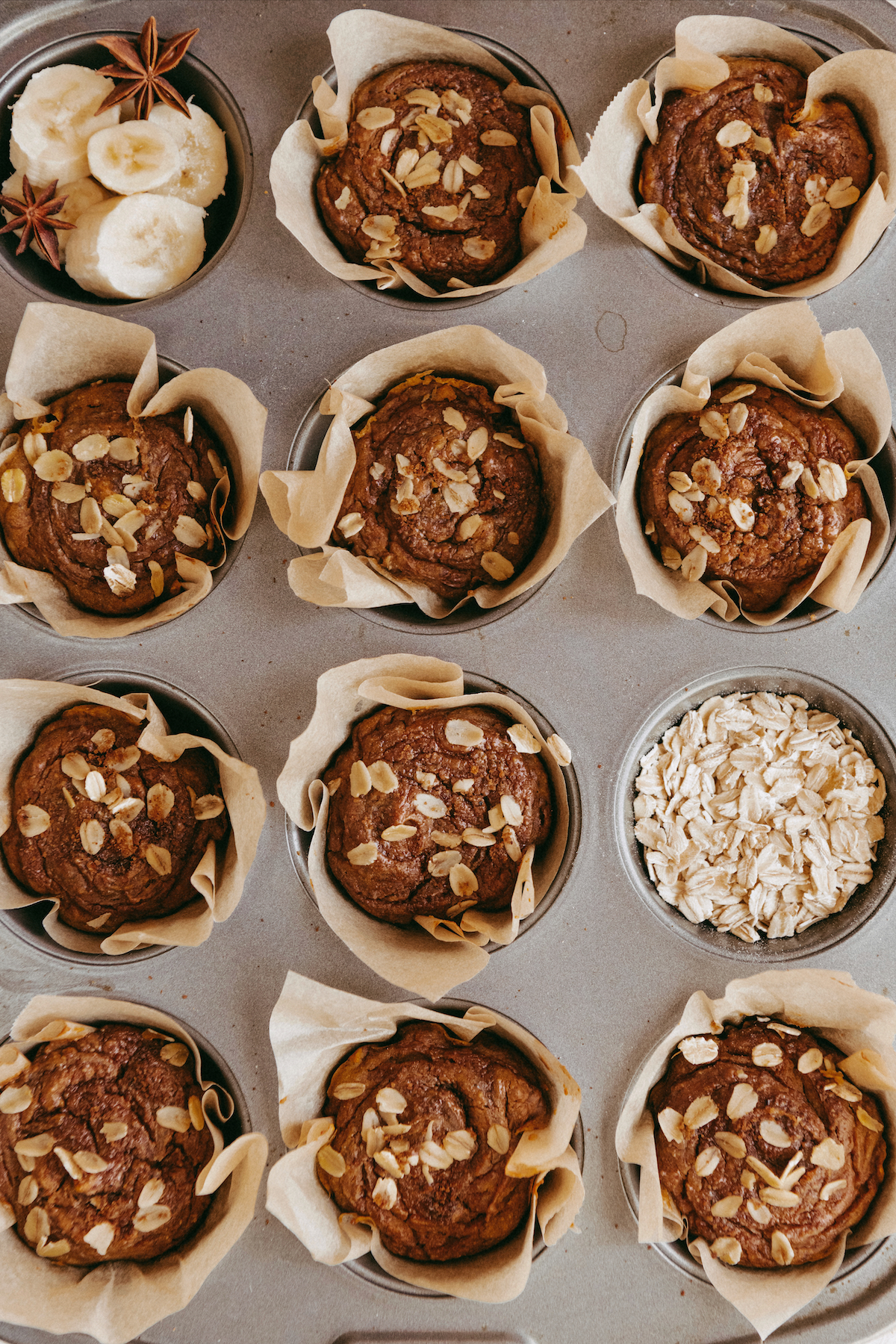 Why We Love It: How can you go wrong with banana AND pumpkin? Not to mention, this recipe is a quick and easy way to make a grab-and-go breakfast that isn't high in sugar. Another bonus: it's gluten- and dairy-free.
Hero Ingredient: The coconut sugar topping is a slightly healthier way to sweeten your muffins versus granulated or brown sugar. Hey, every little bit counts.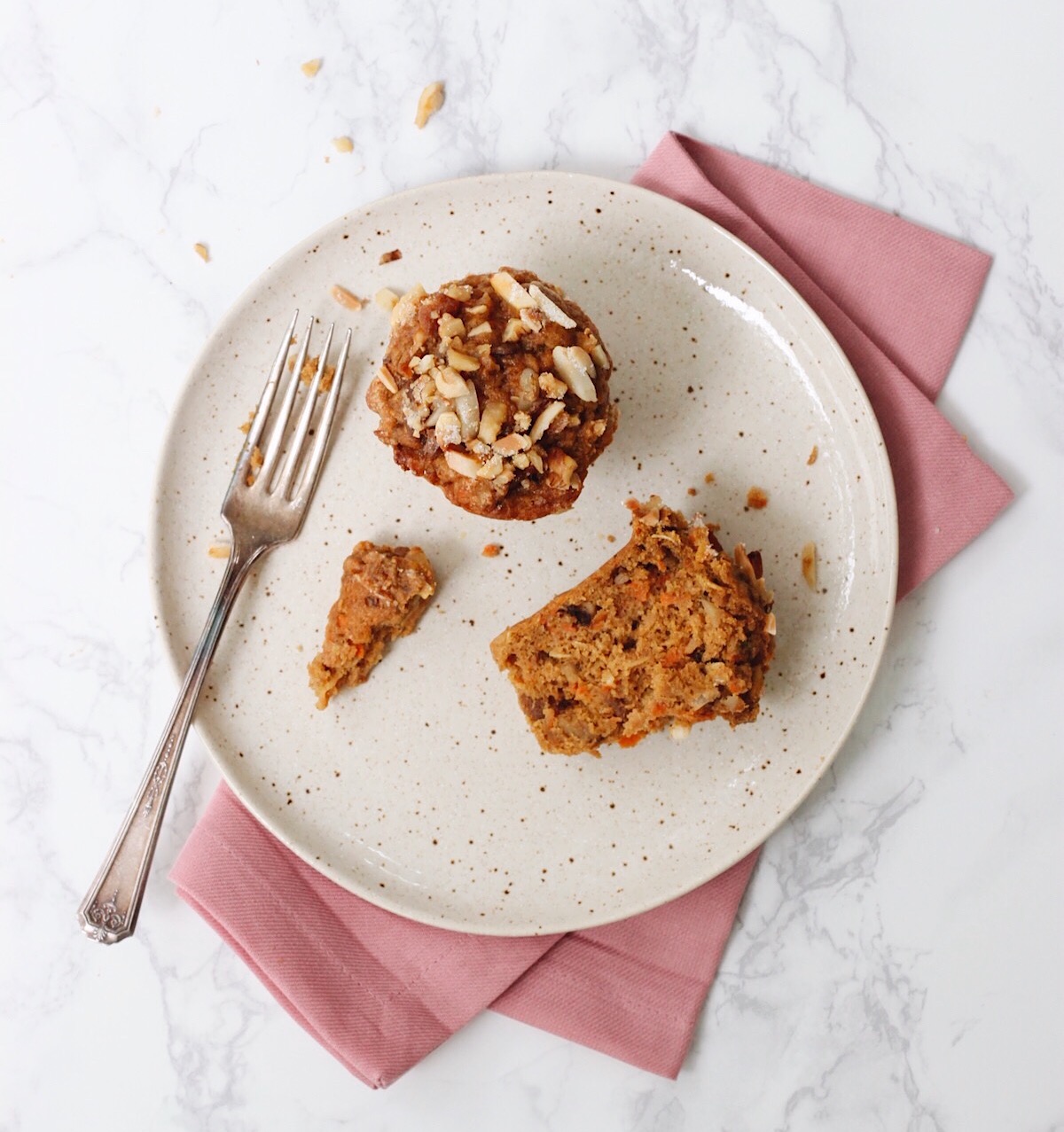 Why We Love It: Morning Glory Muffins are the perfect bit of everything, and adding pumpkin to the mix makes these muffins hard to resist. There are so many ways to sub ingredients in and out of this recipe if your refrigerator is emptier than usual, so let your creative juices flow and enjoy these muffins' fall flavors.
Hero Ingredient: The pumpkin purée is the star of this show.
Why We Love It: This healthy and simple muffin recipe is one of my favorite breakfasts to wake up to. Not only do these muffins leave me satiated, but the baking process also wakes me up just enough to start my day on the right foot.
Hero Ingredient: The freshly grated nutmeg gives these muffins the perfect warm and spicy (but not overpowering) taste.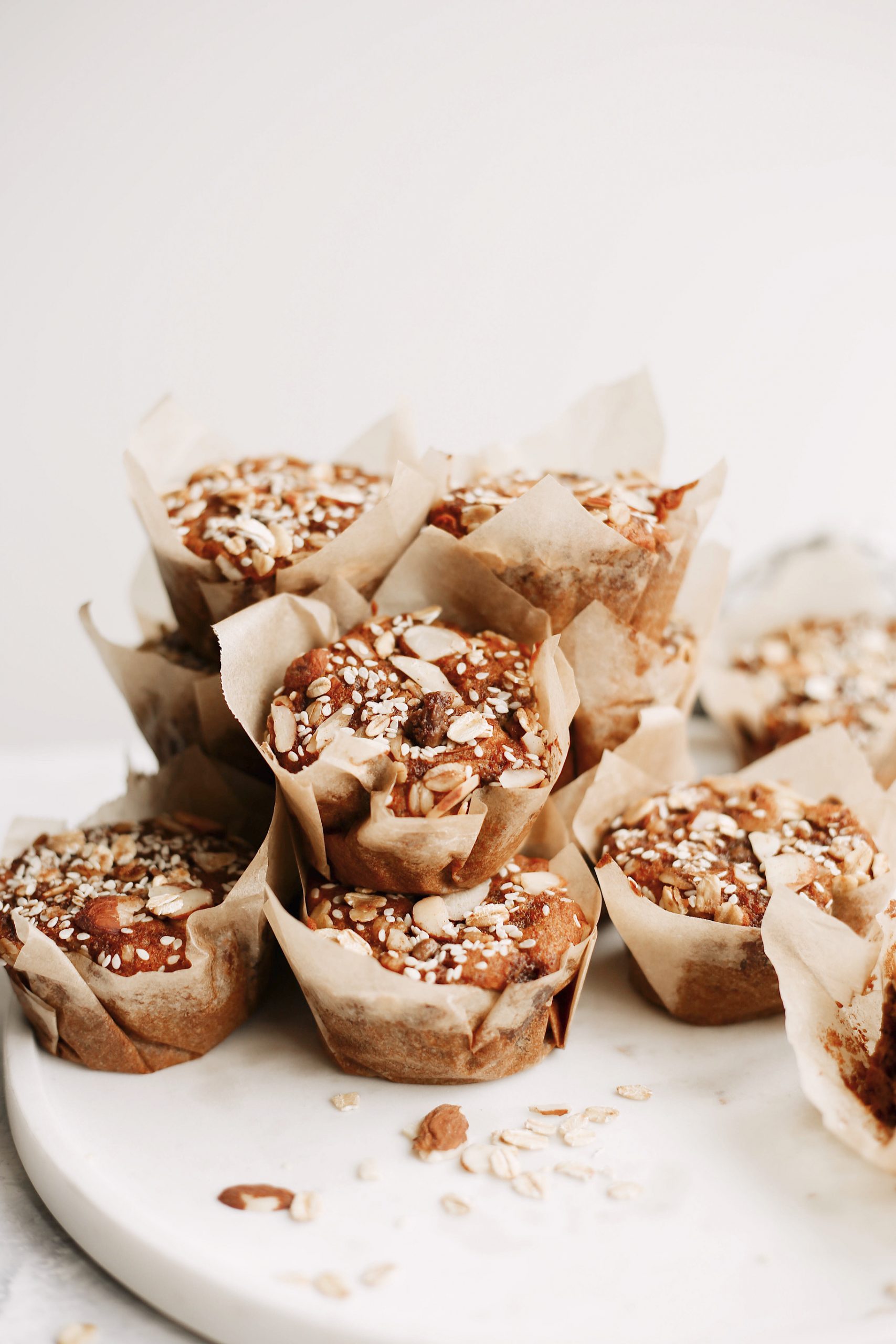 Why We Love It: Think banana bread, but better. Our food editor Suruchi put together the best vegan alternative to banana bread, and what better way than in muffin form? These nutty banana muffins are such a perfect snack or quick morning breakfast.
Hero Ingredient: The sliced almond topping is the perfect addition to the muffins' nutty texture.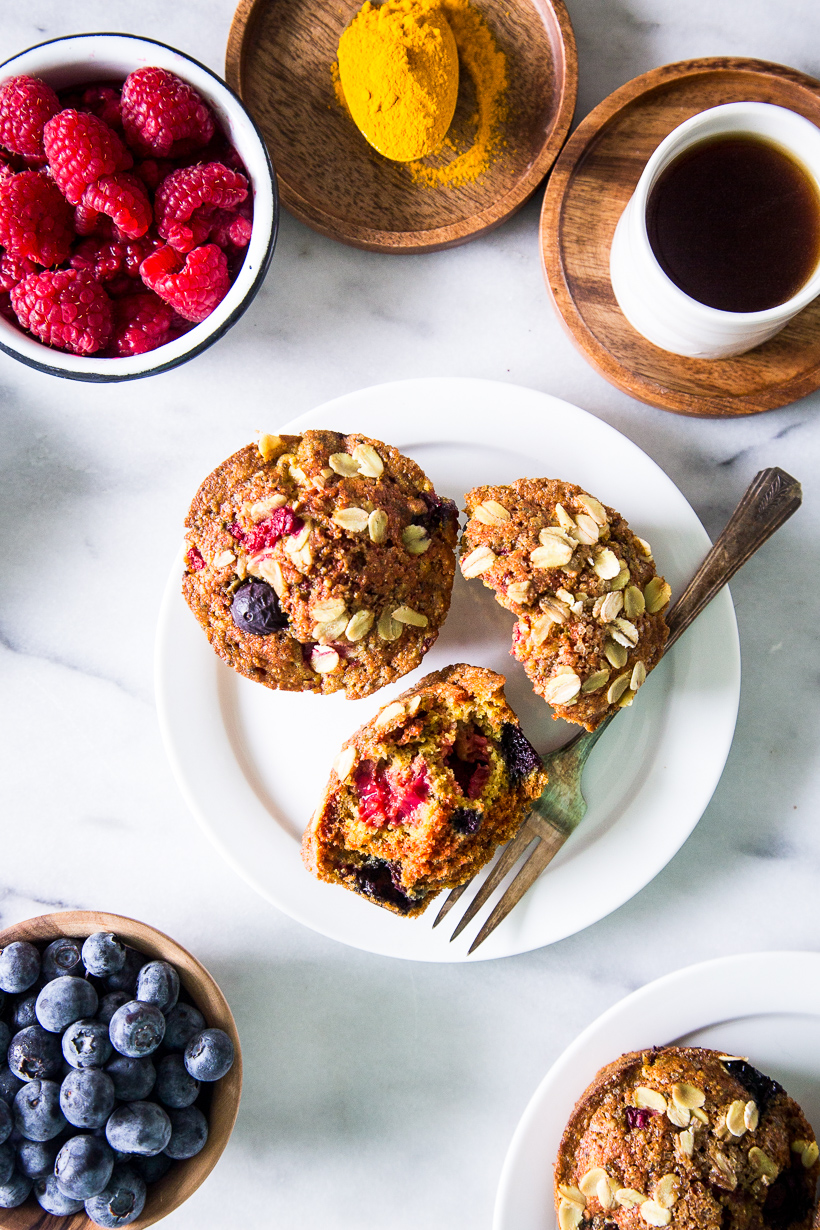 Why We Love It: It's safe to say that any time I come across an anti-inflammatory recipe, it's an instant yes. Using wholesome ingredients with great flavors is what makes these muffins so unique (and delicious). Coconut oil keeps these muffins moist and chia seeds and walnuts create a nutty texture.
Hero Ingredient: There are so many health benefits in turmeric, but its anti-inflammatory benefits and stunning golden color make it the highlight of this recipe.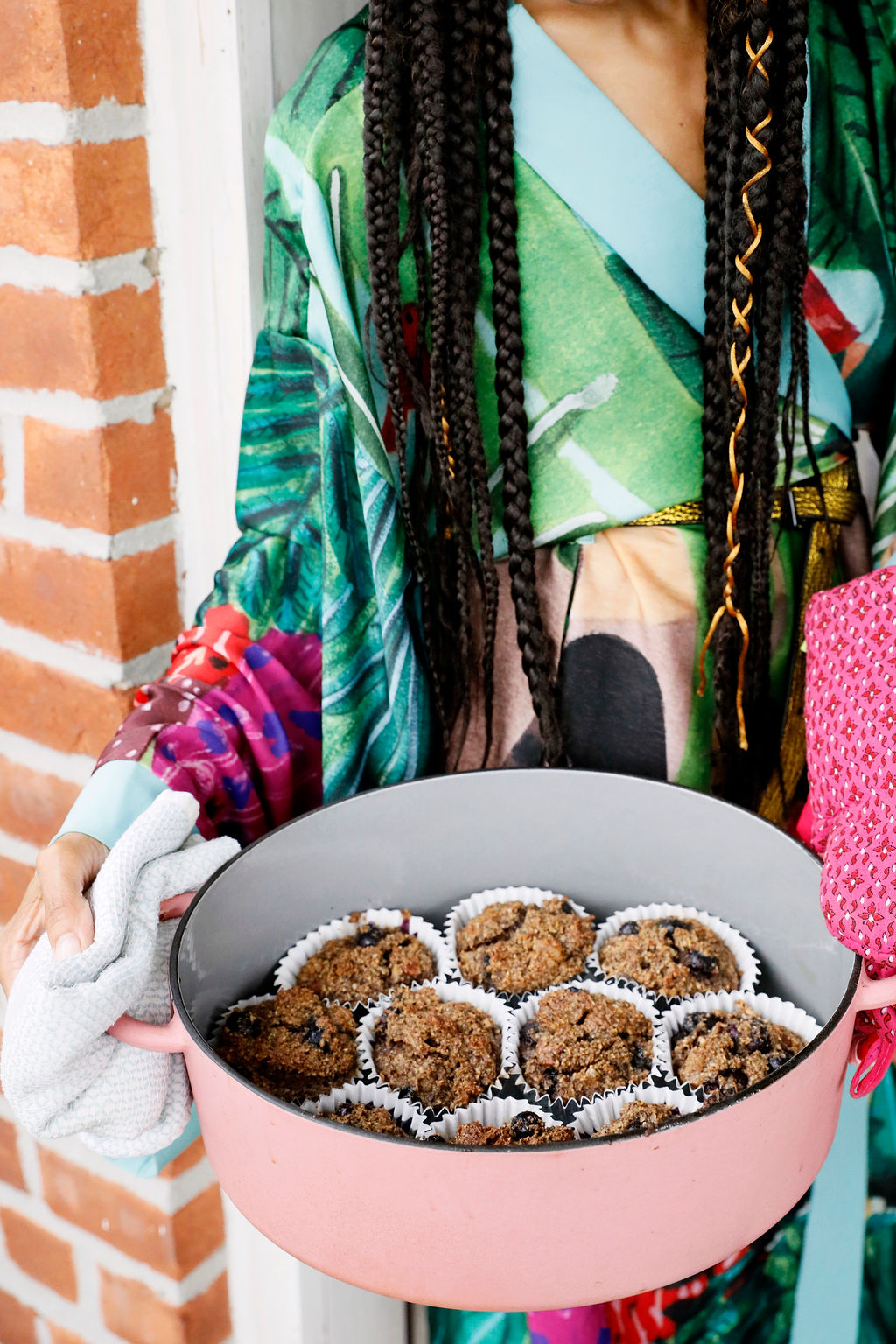 Why We Love It: Who doesn't love a good blueberry muffin? This gluten- and dairy-free recipe is a quick, easy way to pop out a delicious breakfast or snack without spending all day in the kitchen.
Hero Ingredient: The toasted pecans perfectly complement the softness of the muffins.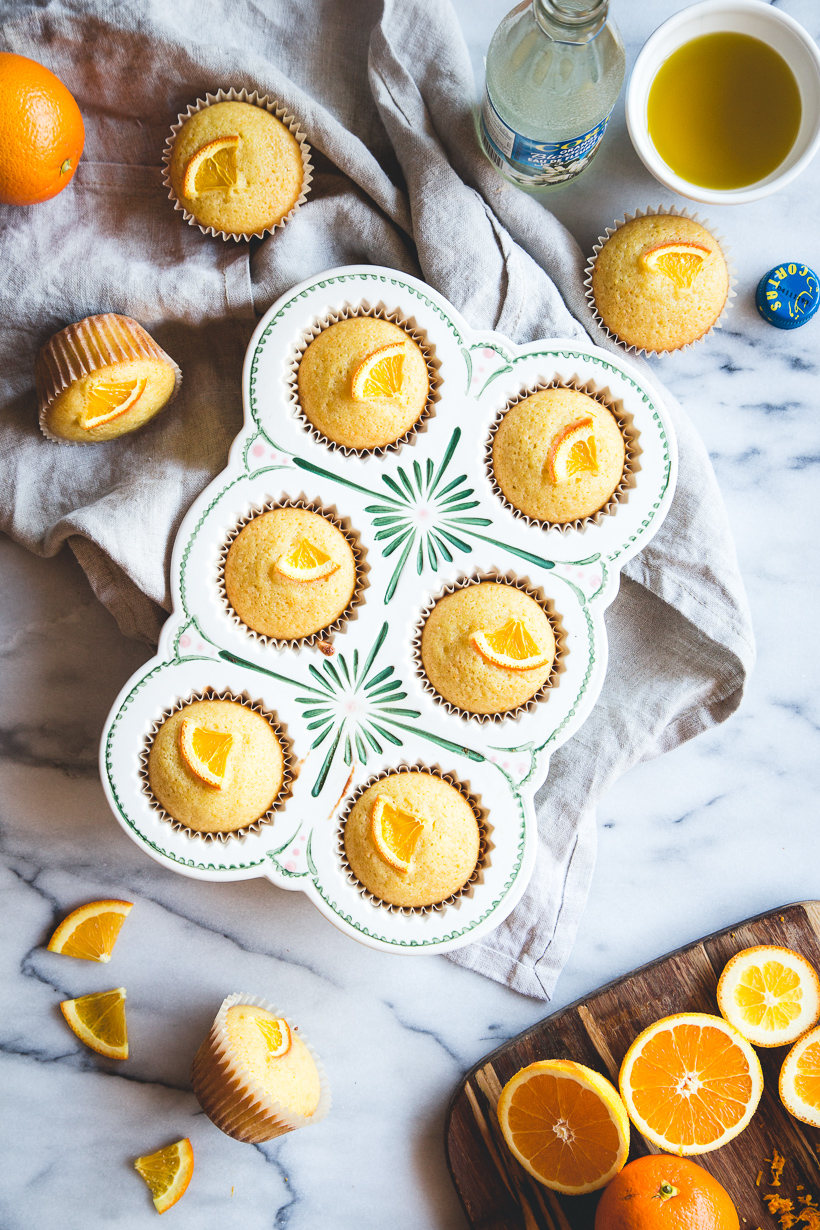 Why We Love It: These muffins are seriously some of the most beautiful baked goods I have ever seen. They're light, fruity, airy, and pretty much everything you could expect out of an orange blossom muffin. Drizzle with honey for the perfect sweet kick.
Hero Ingredient: Orange blossom water isn't something you find in your typical orange-flavored recipes, and it's definitely what sets these muffins apart from the rest.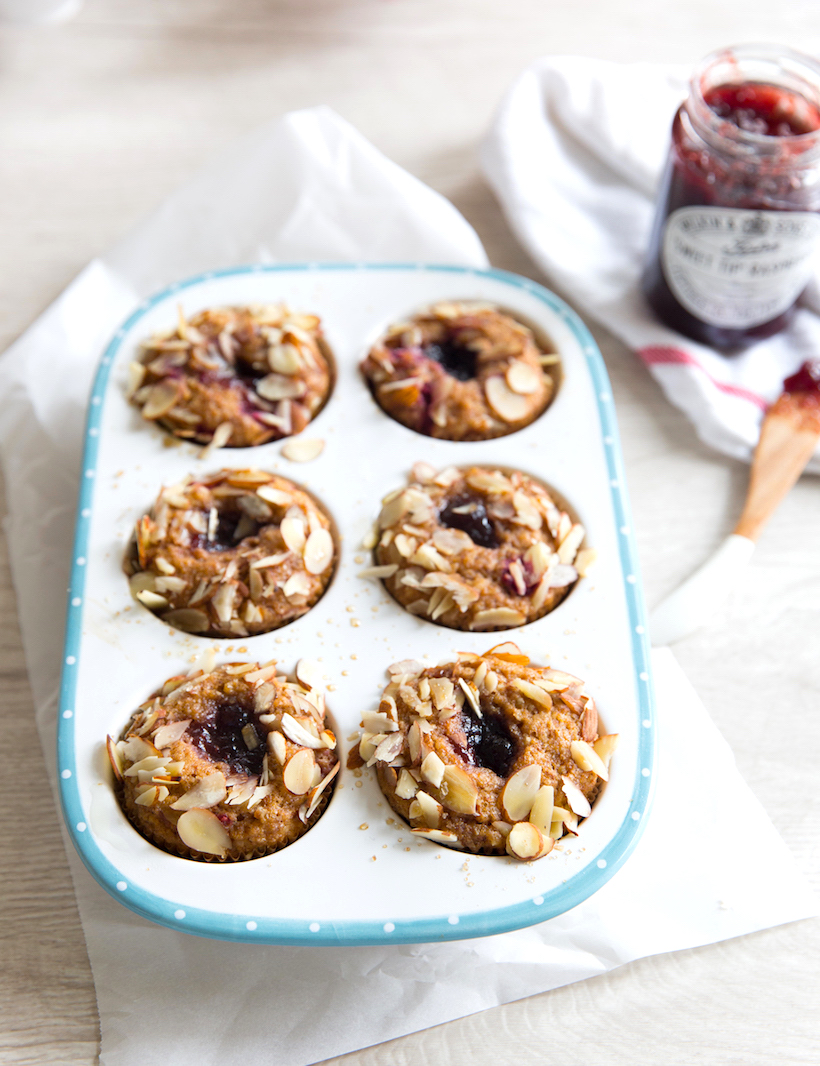 Why We Love It: Another gluten-free option that couldn't be more stunning is these jam-filled muffins. While the jam makes these muffins pop, the add-ins are really what brings out the flavor. These muffins include a wide-variety of flavors, such as warmth from the cinnamon and citrusy flavors from the orange zest.
Hero Ingredient: Frozen raspberries bring a vibrant touch of color to these muffins.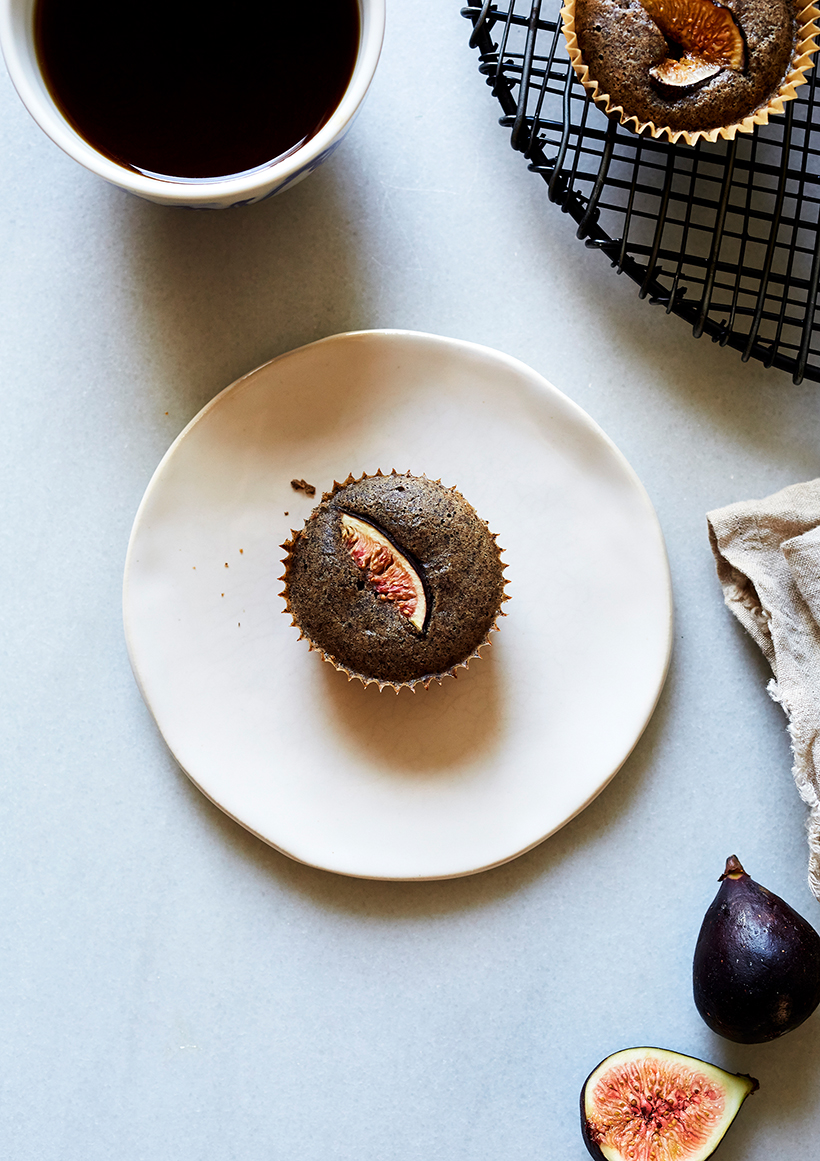 Why We Love It: These muffins don't follow your typical AP flour-based recipe, and they're that much better because of it. The pairing of buckwheat and fig jam is the perfect balance of nutty and fruity.
Hero Ingredient: The royal fig jam is a sweet and fragrant fruit flavor that makes these muffins all the better, but this jam can also be subbed for a fruit preserve of your choice.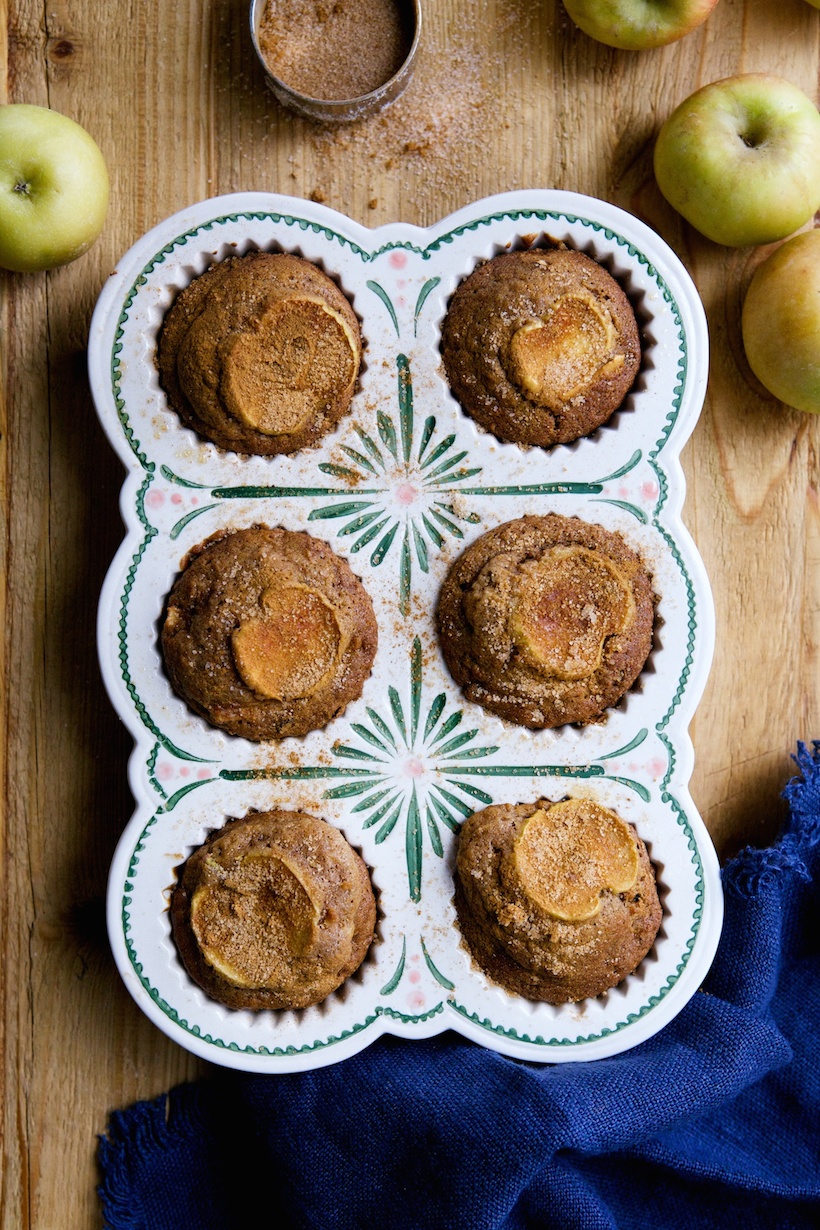 Why We Love It: Caramel apples have always ranked high on my dessert list. Taking these flavors and converting them into muffin form makes the perfect party-pleaser that will have everyone talking.
Hero Ingredient: The apple slice on top of these muffins couldn't be more adorable.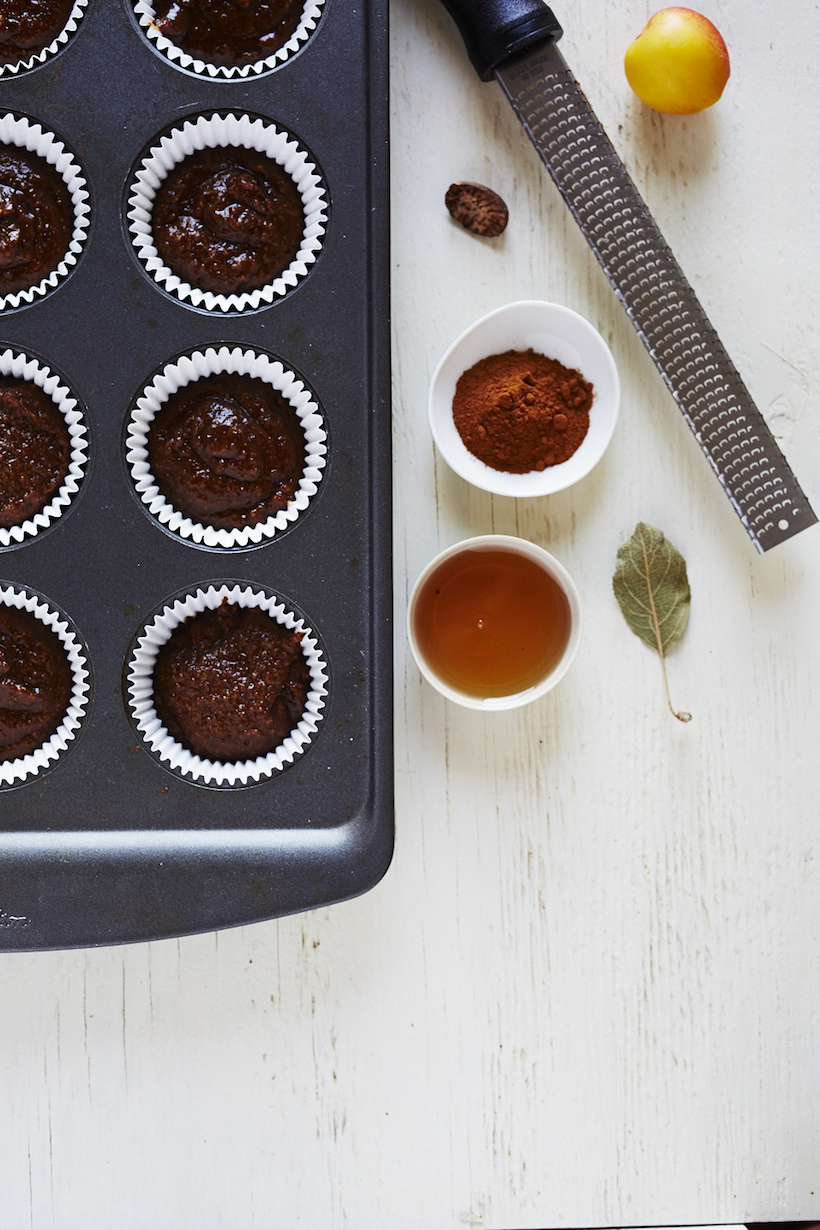 Why We Love It: Spiced muffins are one of my favorite fool-proof fall desserts. The combination of maple and molasses flavors is genius and can be eaten for breakfast, as a snack, or for dessert. We love to top them with whipped cream… don't knock it before you try it.
Hero Ingredient: This recipe uses brown sugar over granulated sugar—a perfect complement to the warm autumnal flavors.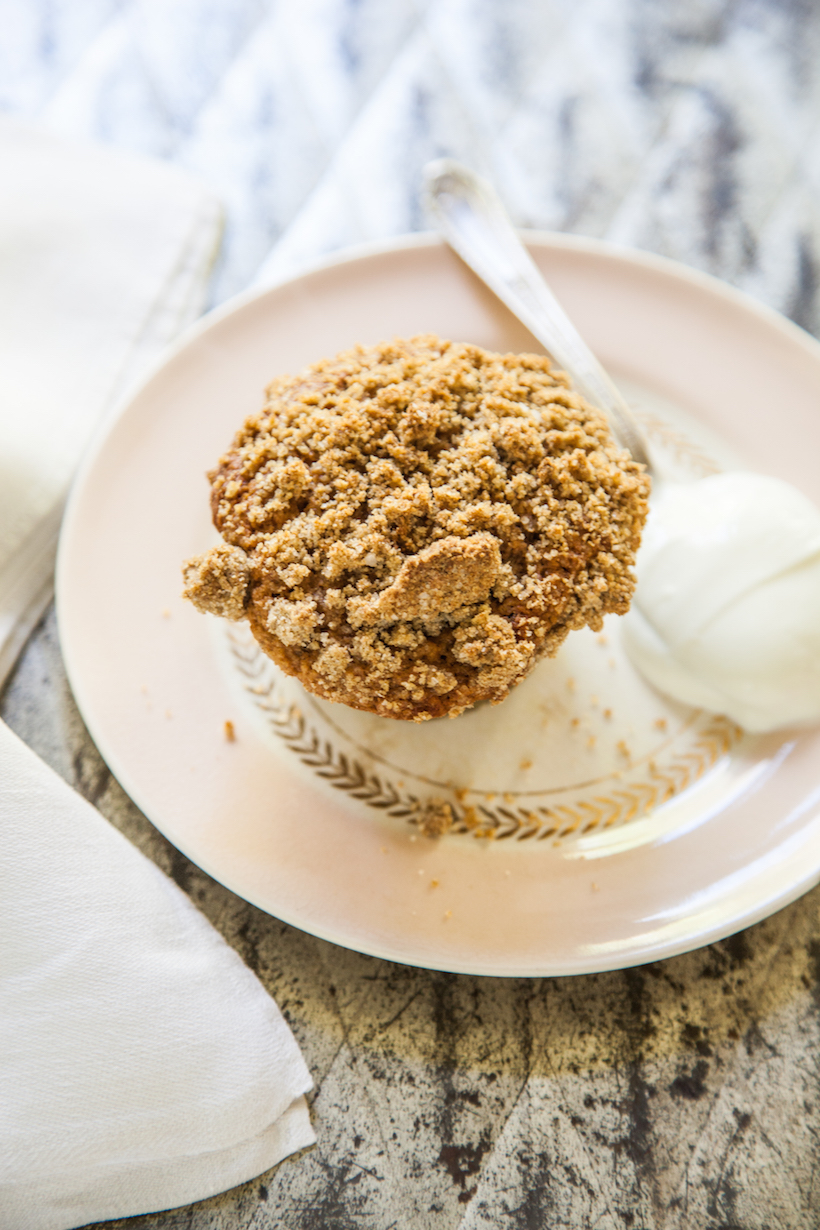 Why We Love It: I didn't realize what I was missing until I tried out Barrie Cullinan's muffin recipe, and let me just say, she knew exactly what she was doing. The apple butter flavors and mouth-watering streusel topping for this muffin recipe combines rich flavor with superb texture.
Hero Ingredient: This recipe wouldn't be the same without the sprouted rye flour, which gives a great earthy flavor.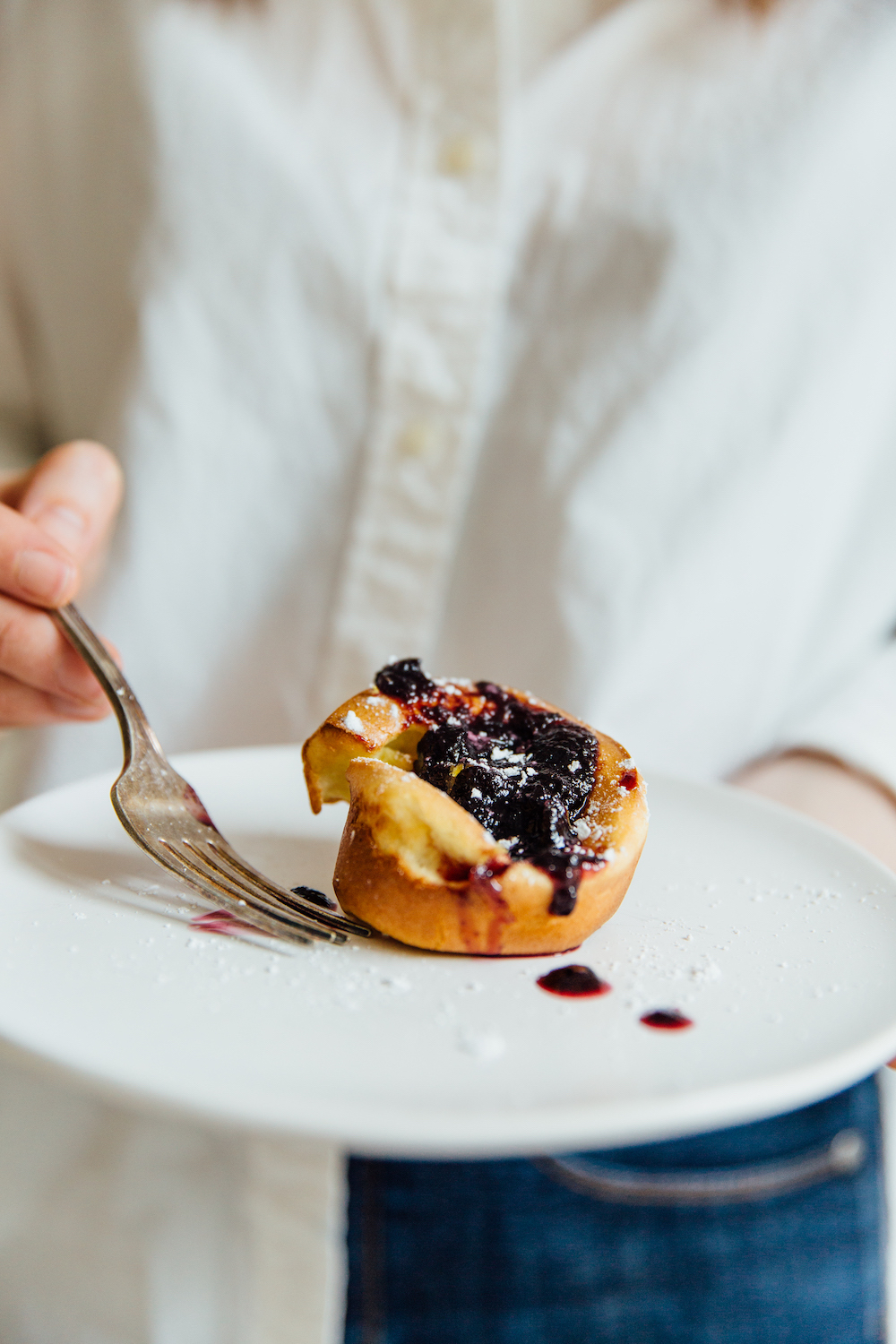 Why We Love It: These Dutch babies, while not technically a muffin, are just too cute and delicious not to make an appearance on this list. Although this recipe includes blueberry and lemon flavors (a top-tier combination), the possibilities are endless for which flavors you want to add.
Hero Ingredient: When possible, dairy-free options are usually my go-to. The vanilla almond milk in this recipe cuts out excess dairy and keeps these Dutch babies light and sweet.
Why We Love It: Surprise, the green in these muffins isn't matcha. Like your smoothie, these just-sweet-enough muffins get their verdant hue from a handful of spinach. Good news: You get all the vitamin-packed goodness without any of the flavor. Can I get a win-win?
Hero Ingredient: A few tablespoons of vanilla collagen gives these muffins a glow-supporting boost.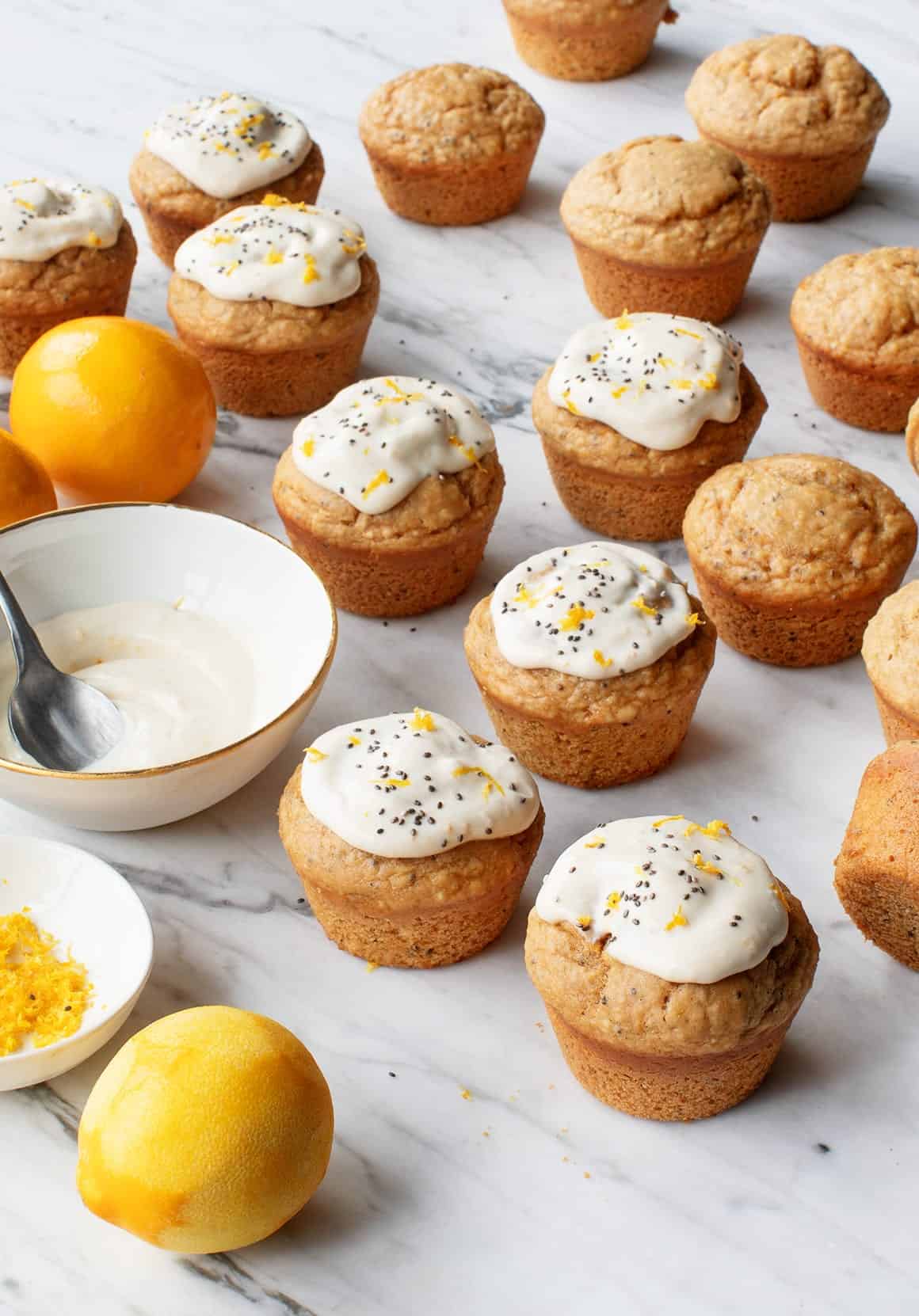 Why We Love It: In a blind taste test, I'd bet money that you wouldn't believe these light and airy lemon muffins are vegan. Although the ingredient list is a bit long, it's worth the splurge on these plant-based, tangy treats.
Hero Ingredient: This recipe wouldn't be complete without the vegan cream cheese frosting. A delectable delight.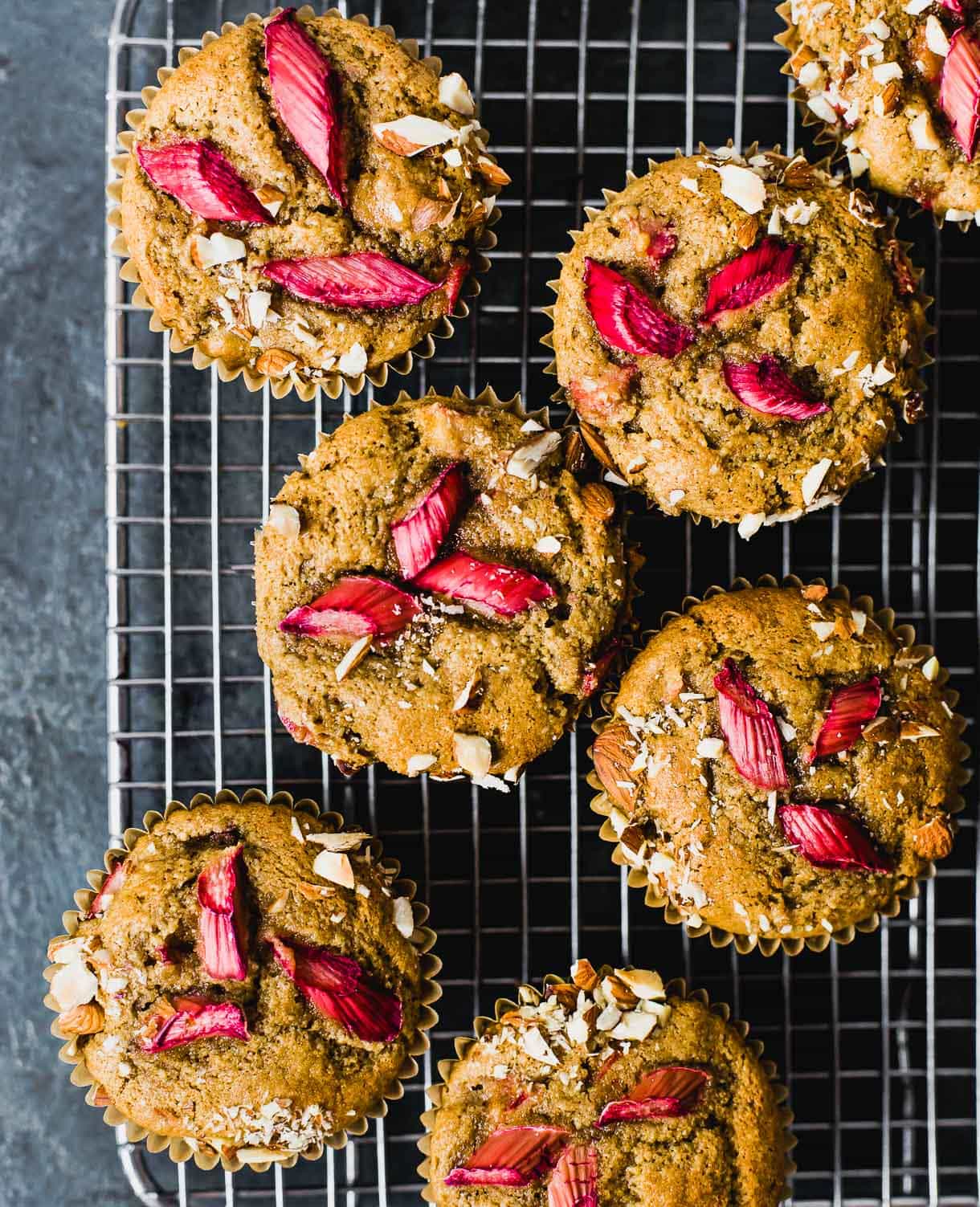 Why We Love It: I had never dabbled in baking with rhubarb before I tried these muffins, but I don't regret trying it. The geometric decoration and pop of color that the rhubarb provides is the aesthetically pleasing breakfast that I want on my counter every morning.
Hero Ingredient: If I didn't say it enough, rhubarb is a must-have for these muffins.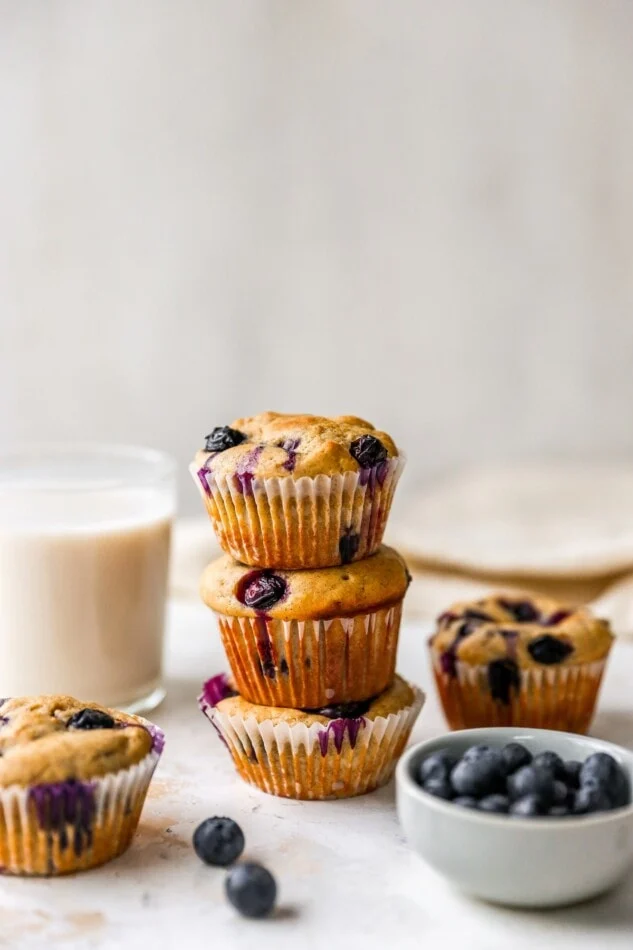 Why We Love It: This yogurt muffin recipe features four mix-ins for whatever fruit you're feeling. Yogurt is also a great probiotic, aiding in digestion, (which—TMI—but many of us may find beneficial in the morning). The flavors in this recipe are everything you could want in your AM meal.
Hero Ingredient: I love Greek yogurt on its own, but using it in muffins keeps them moist and flavorful.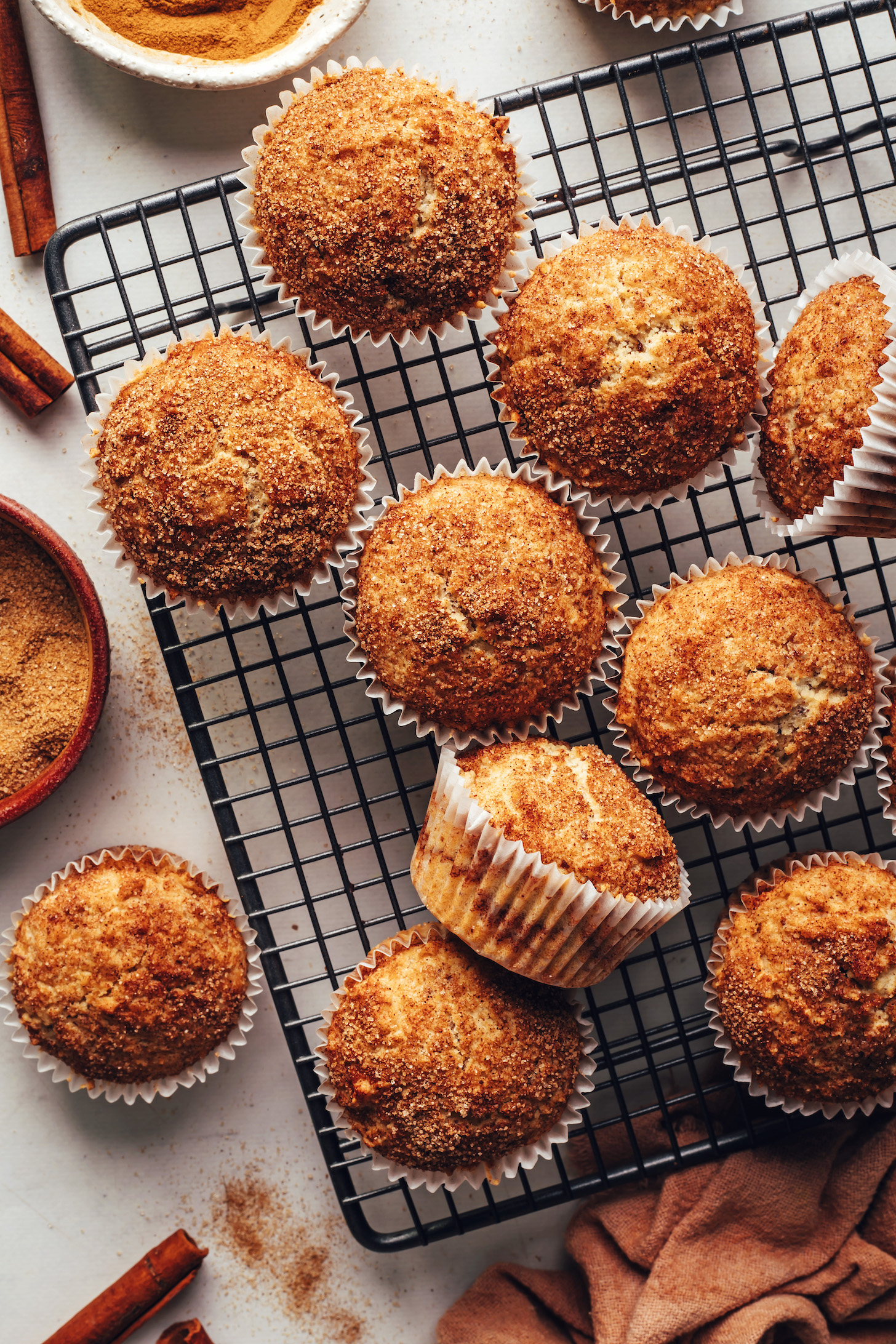 Why We Love It: When your daily cinnamon swirl bagel gets old, these muffins are a great alternative. We're sorry for all of the bagels that will soon be abandoned in your pantry after you try these delicious muffins.
Hero Ingredient: Organic cane sugar is the best sweetener for these muffins, but can also be subbed with coconut sugar.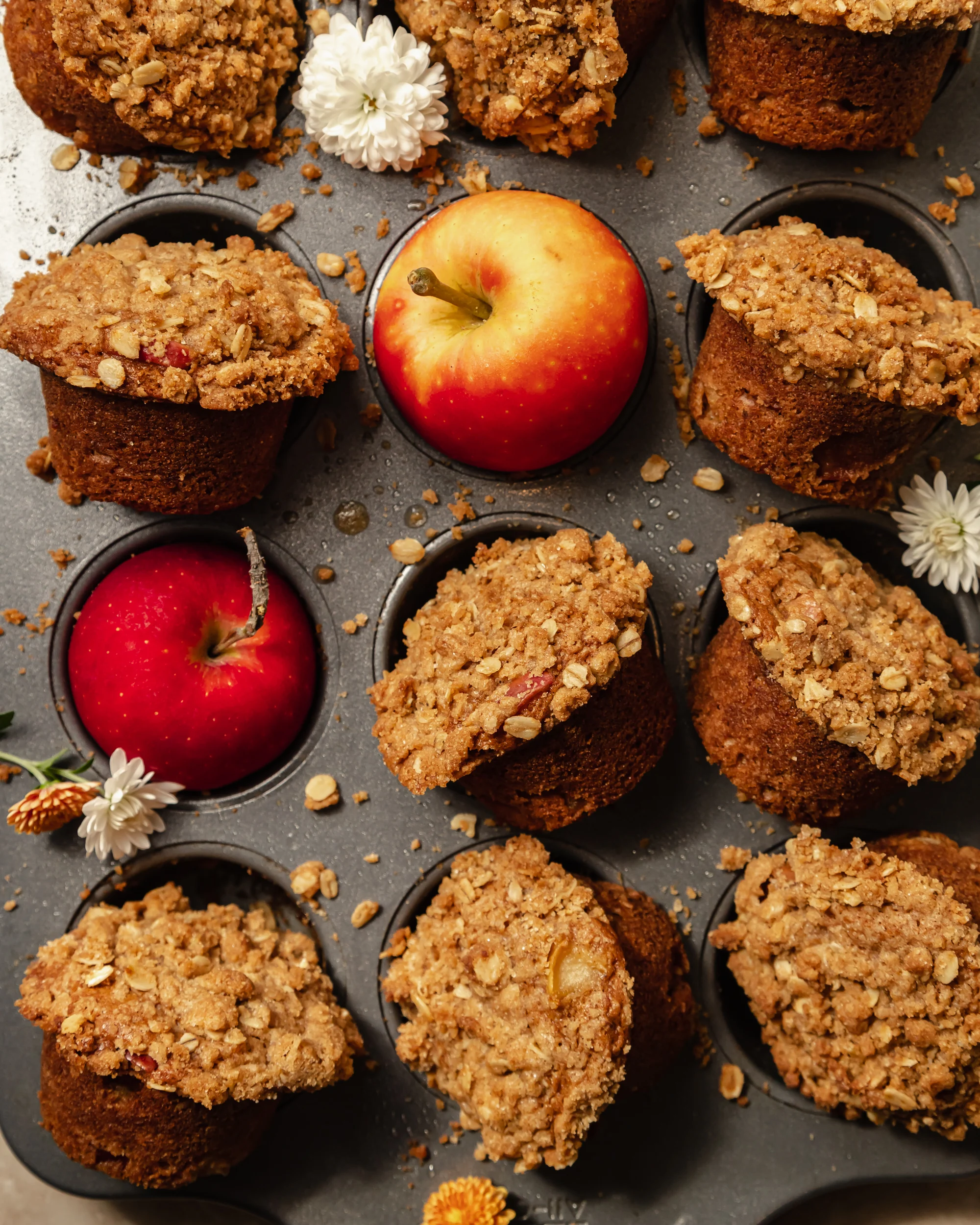 Why We Love It: We may still be wrapping up winter, but I can't wait until fall for when I can pick fresh apples for these tasty treats. I love that this recipe utilizes the fruit's natural sweetness to create a muffin that's balanced in flavor.
Hero Ingredient: We have the oats to thank for the deliciously crispy topping.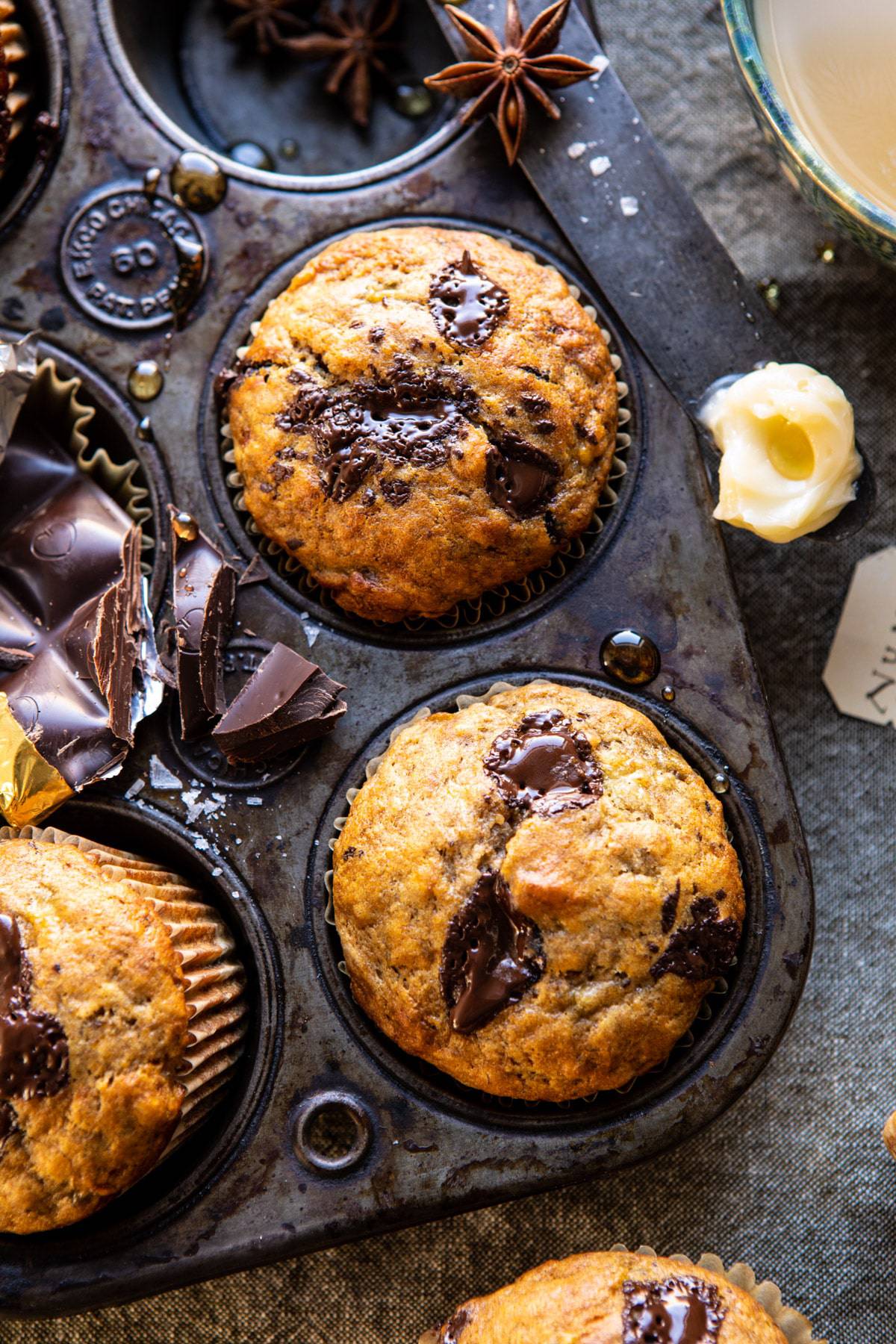 Why We Love It: Whether it be in a latte or a pastry, I will never turn down anything that contains chai. These muffins taste almost like banana bread with chocolate chips, but have that added kick from the mix of warming spices. Many of these spices have added health benefits, too—perfect for kicking a cold to the curb!
Hero Ingredient: Cardamom is giving some major main character energy in this recipe.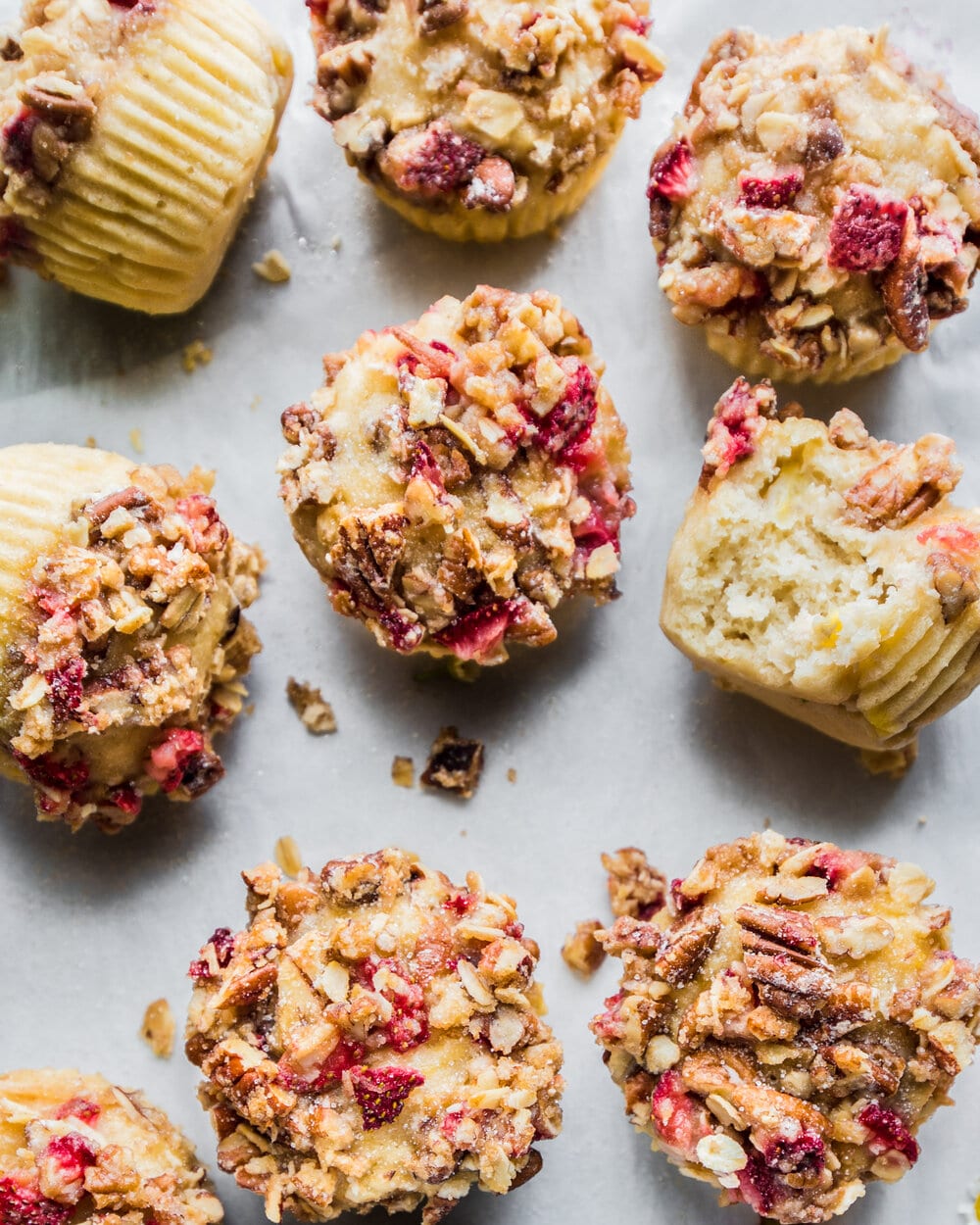 Why We Love It: Eating more plant-based foods is one of my resolutions for 2023, and these muffins make it that much easier. But if "vegan" makes you doubt these muffins, think again. Baked in the oven, the strawberries get perfectly jammy, offsetting the crumbly, sticky streusel topping. They're exactly what I want for breakfast… and dessert.
Hero Ingredient: Replacing AP flour with almond flour doesn't just make these muffins gluten-free. This stealthy swap adds a tasty, nutty bite.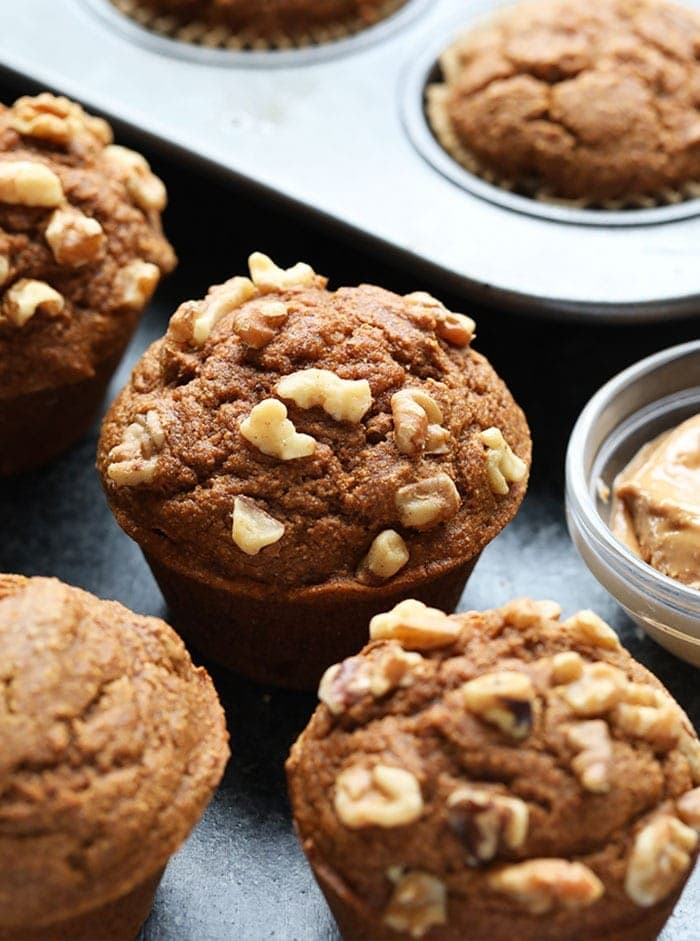 Why We Love It: Maybe it's because I'm a Scorpio, but autumnal treats are something that I love enjoying year-round. Pumpkin isn't just a cozy fall flavor—it's also many bakers' secret trick to getting super moist results. Plus, the spice combo in these muffins is peak morning magic.
Hero Ingredient: I love using maple syrup to sweeten my baked goods not only because it's less processed than other sweeteners, but it also adds a complex mix of caramel, vanilla, and maple flavors.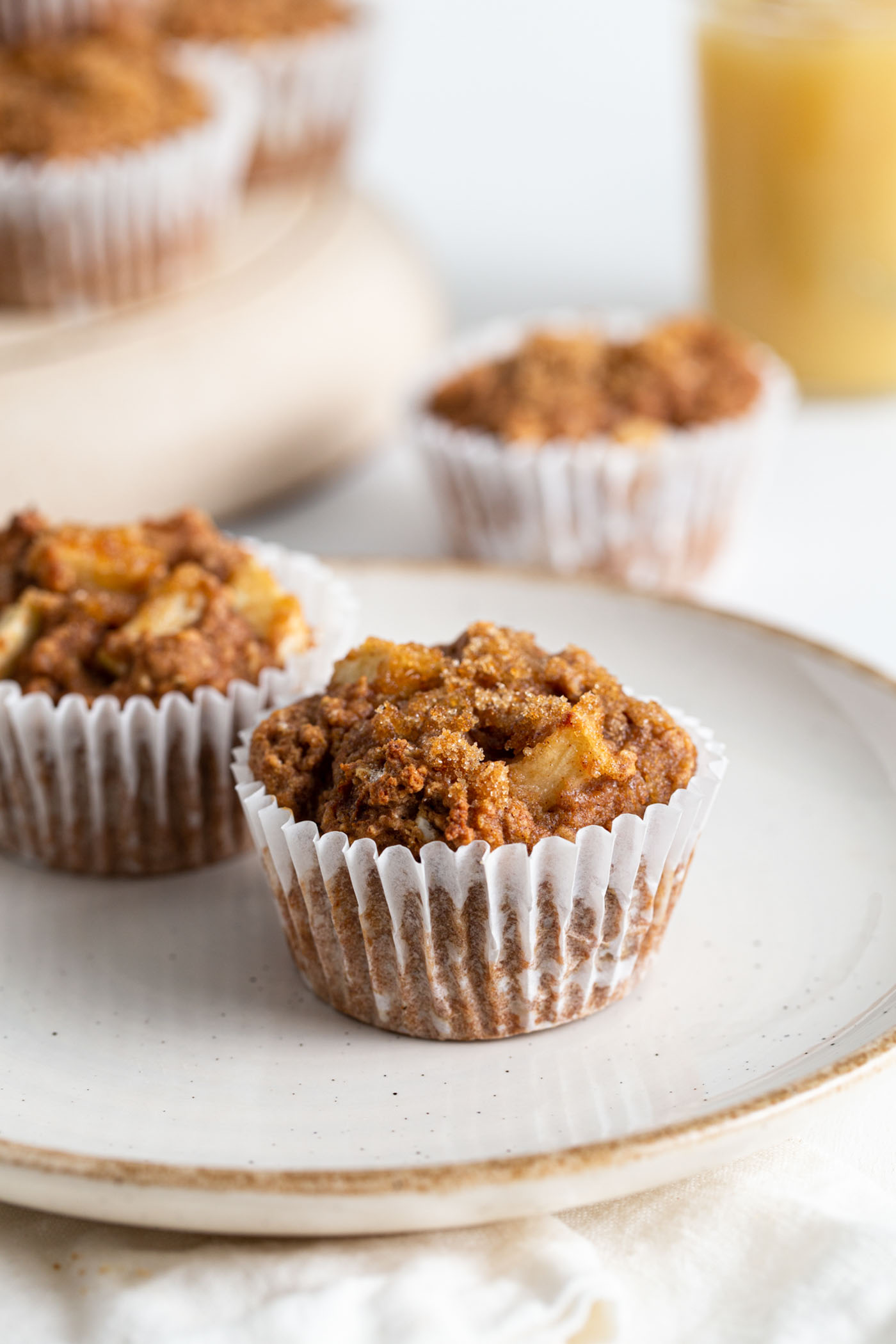 Why We Love It: These simple muffins couldn't be easier—and they master the balance of being tasty but not too sweet. I can't get enough of their moist crumb and the comforting flavors the batter combines. They make for the perfect on-the-go breakfast or snack.
Hero Ingredient: Applesauce, like pumpkin or banana, is the secret to keeping these muffins from ever drying out.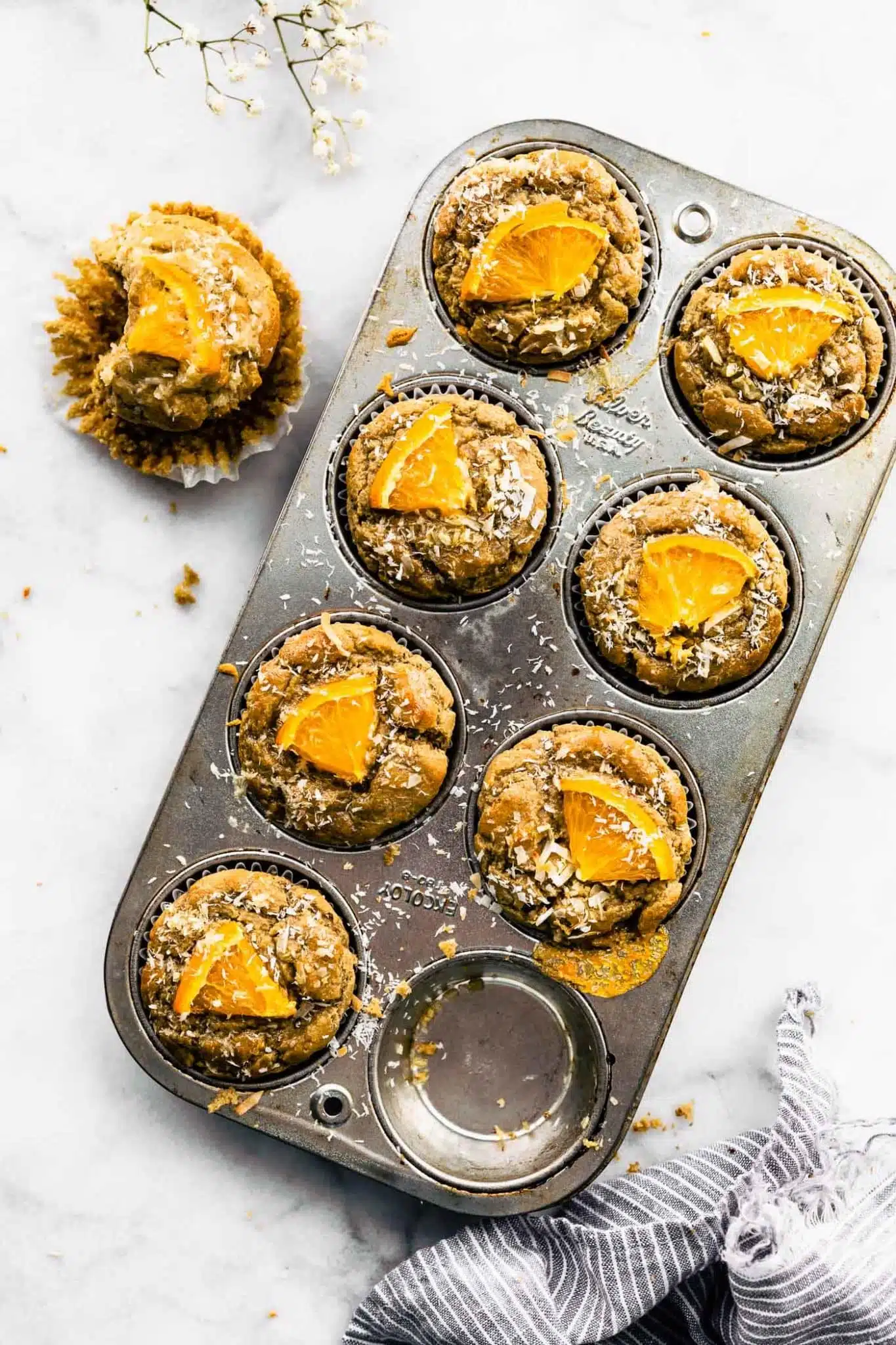 Why We Love It: There's nothing fresher than a bite of these coconut-orange muffins. They're soft and fluffy, and they offer a burst of flavor (plus vitamin C!) thanks to the freshly squeezed OJ. To add to these muffins' list of attributes, they also contain a surprising amount of protein and fiber—both of which are key to feeling satiated post-brekkie.
Hero Ingredient: Maybe it's my yearning for summer, but the coconut is just the tropical touch I've been looking for.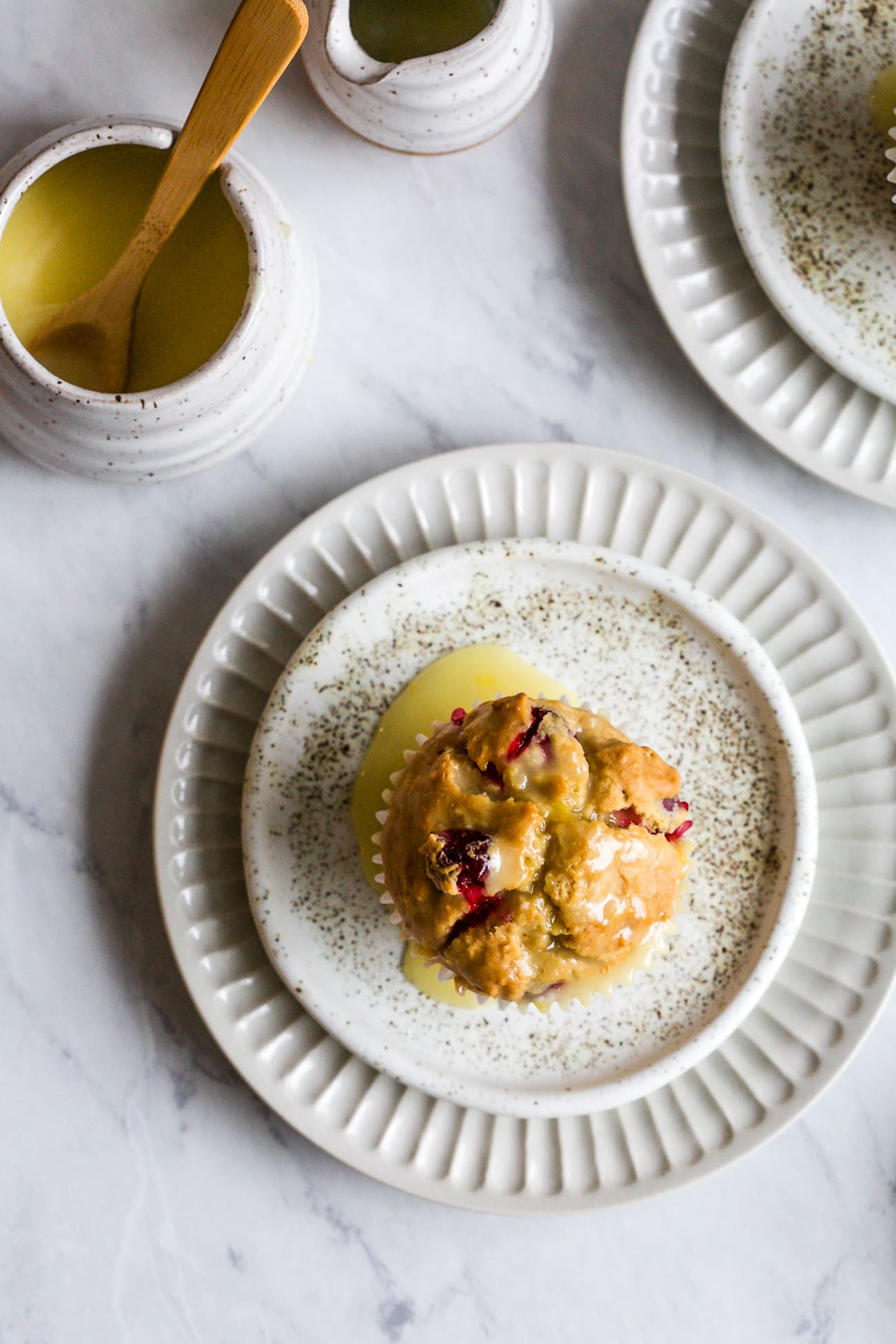 Why We Love It: Cranberry and orange are an elite flavor pairing and this healthier spin on the classic combo is the year-round treat our tastebuds have been begging for. (Because PSA: Cranberries add a touch of tartness that should be enjoyed way beyond the holidays.)
Hero Ingredient: Fresh orange juice is the key to bringing out the bright citrus flavors in these muffins.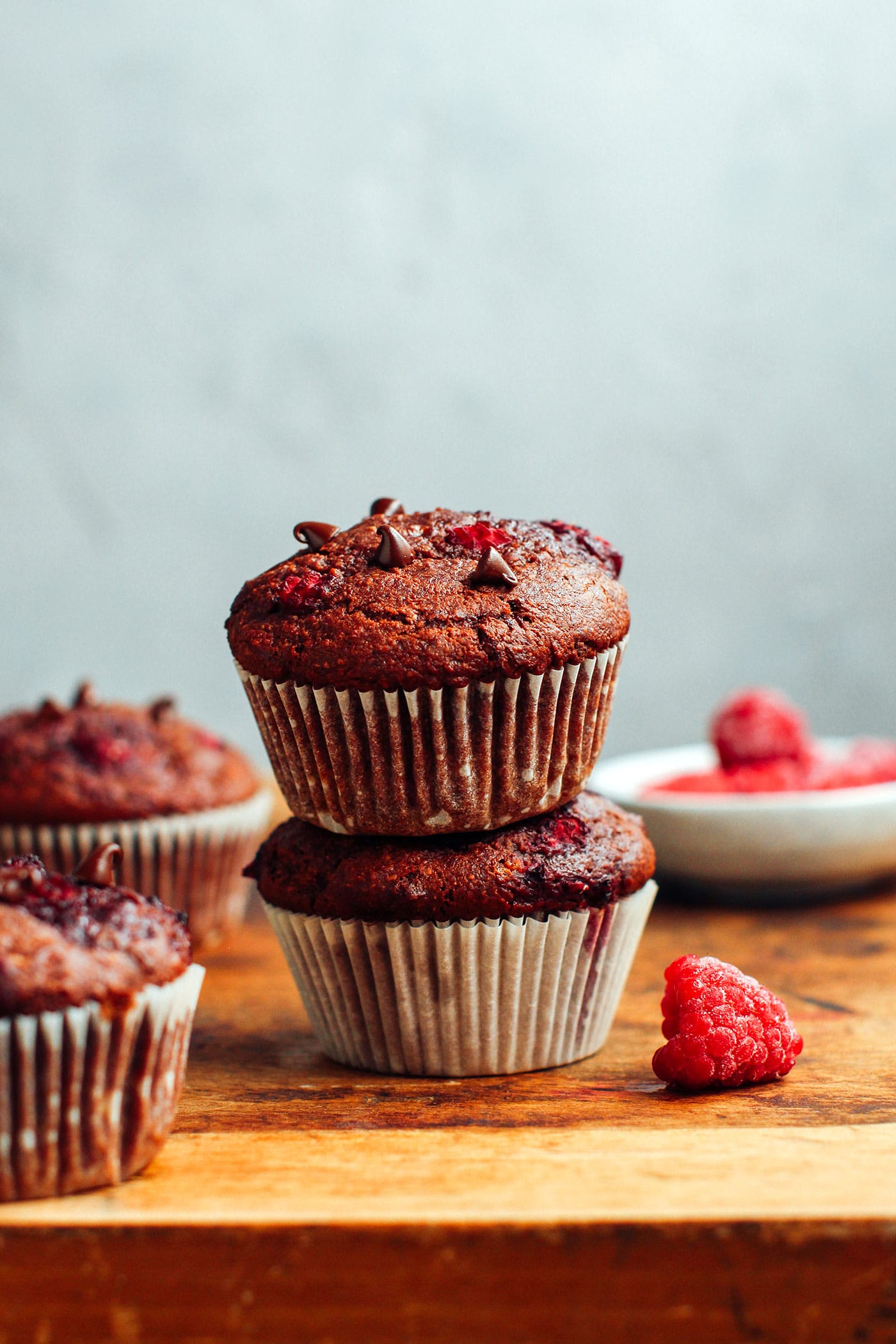 Why We Love It: While the recipe name might immediately send your thoughts to dessert, take heart—these muffins are both vegan and gluten-free. And while we know that doesn't necessarily make these healthy per se, these muffins are packed with a nourishing blend of alt flours, banana, and of course, raspberries.
Hero Ingredient: …. but, they also include a healthy dose of chocolate chips. I don't know who'd complain about that.
Why We Love It: I'm always down for a good sweet potato recipe, no matter the time of year. There's just no refusing the sweetness and warmth of this root veg, especially when complemented by pecans' nutty flavor and crunchy bite.
Hero Ingredient: Sweet potato purée is highly underrated, especially when incorporated into a muffin.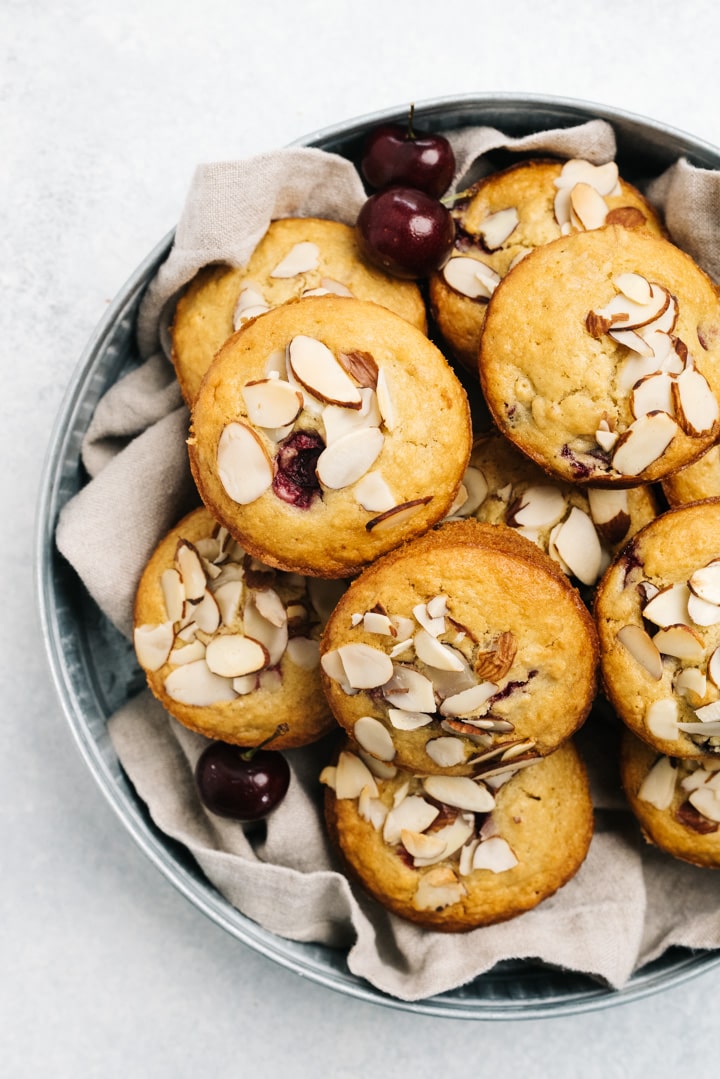 Why We Love It: Is it just me, or are cherries a forgotten fruit? Well, not anymore—these muffins are bringing the sweet/tart treats back into the limelight. To make things all the easier, you can opt for frozen cherries if you can't find them fresh.
Hero Ingredient: I'm all for a cherry and almond combo. The almond flour and the sliced almonds on top send the pairing home.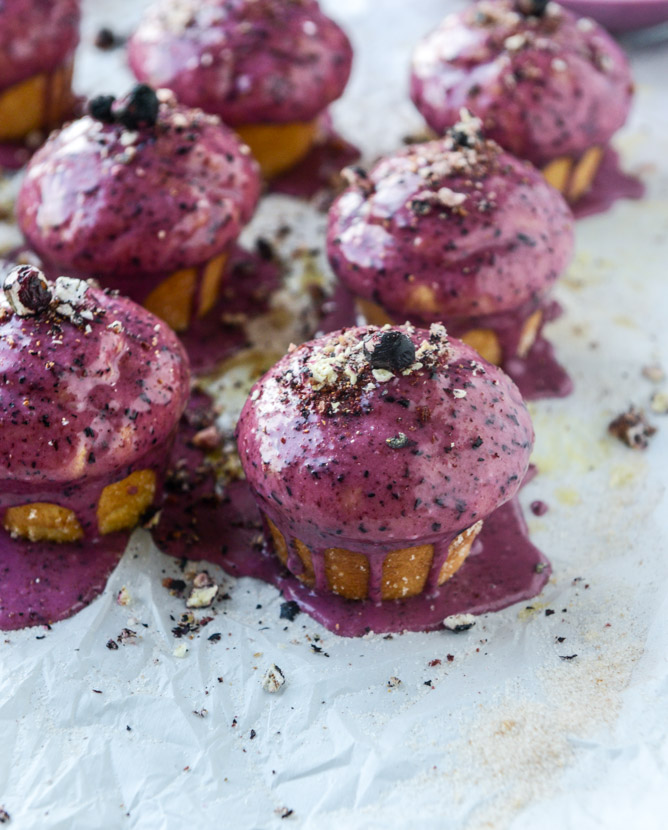 Why We Love It: At first glance (and from the fact that "doughnut" is highlighted in the name) these might seem more dessert-adjacent than breakfast-friendly. But hello… antioxidants! Fine, my argument might not be the most convincing, but these doughnut-muffin hybrids are a sweet treat I'd happily gobble up on a Friday—and indulge in all weekend long.
Hero Ingredient: Of course, the blueberry-infused glaze wins, but I'll give the cinnamon-sugar layer an honorary mention. These wouldn't be half doughnuts with it.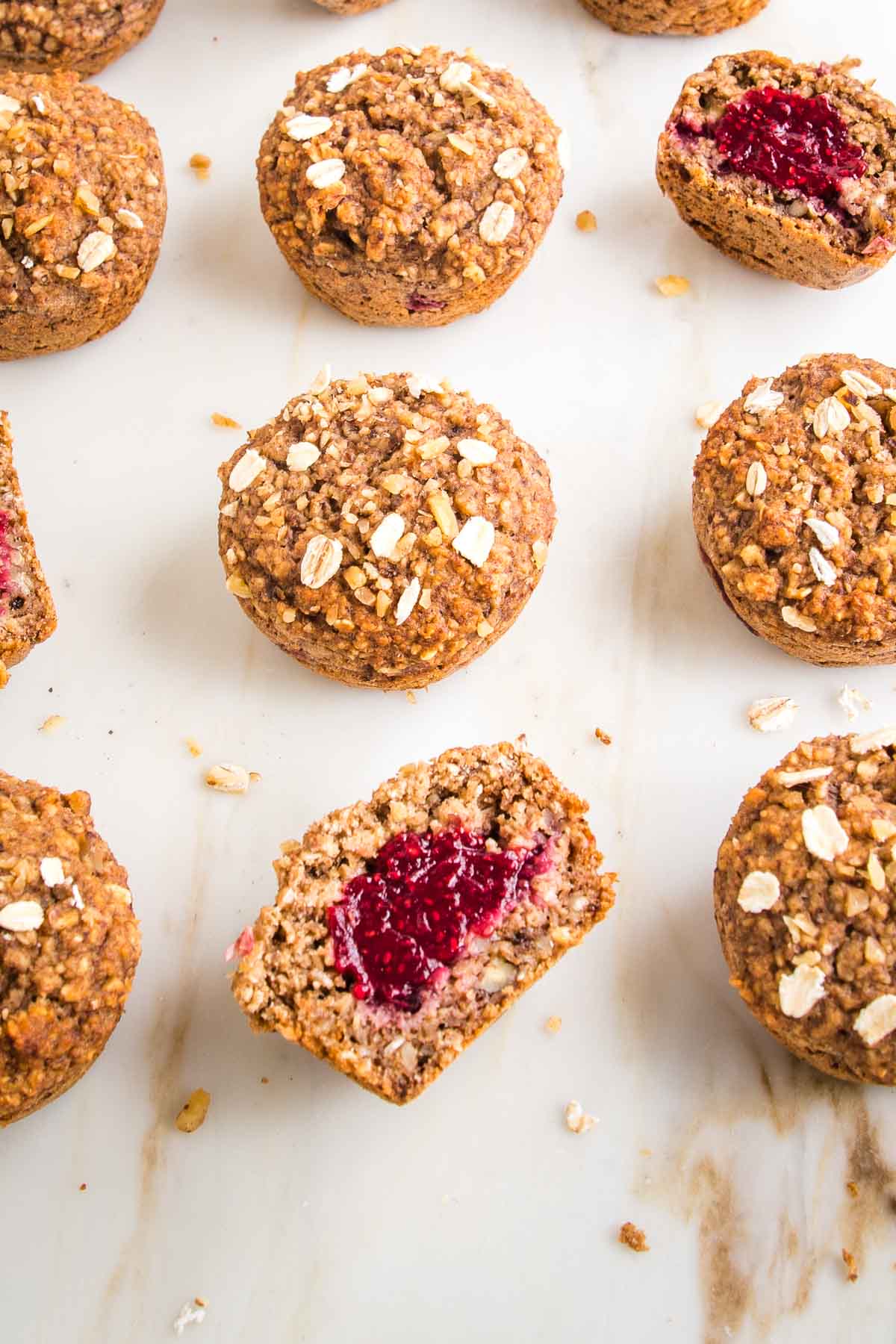 Why We Love It: I can't say I've ever gotten on board with a jam-filled doughnut. But these muffins? I'm fully here for the combo. I love pairing my morning bowl of oatmeal with a mix of blueberries and raspberries—and these muffins bring the pairing into packable, portable form.
Hero Ingredient: With egg prices being what they are, I'm always happy to see a flax egg alternative.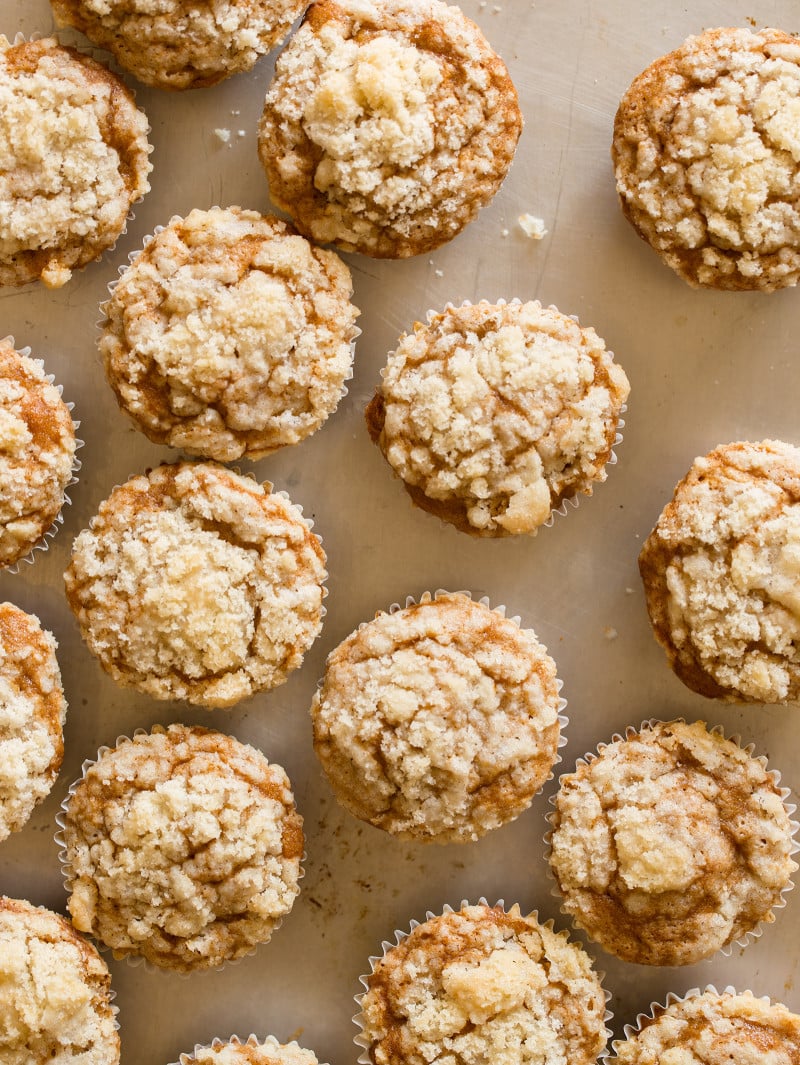 Why We Love It: Streuseled dishes always catch my eye and remind me of my childhood. The warm flavors of the acorn squash pair perfectly with a warm cup of coffee or tea for slow mornings.
Hero Ingredient: Banana gives these muffins a moist and sweet flavor that perfectly complements the acorn squash.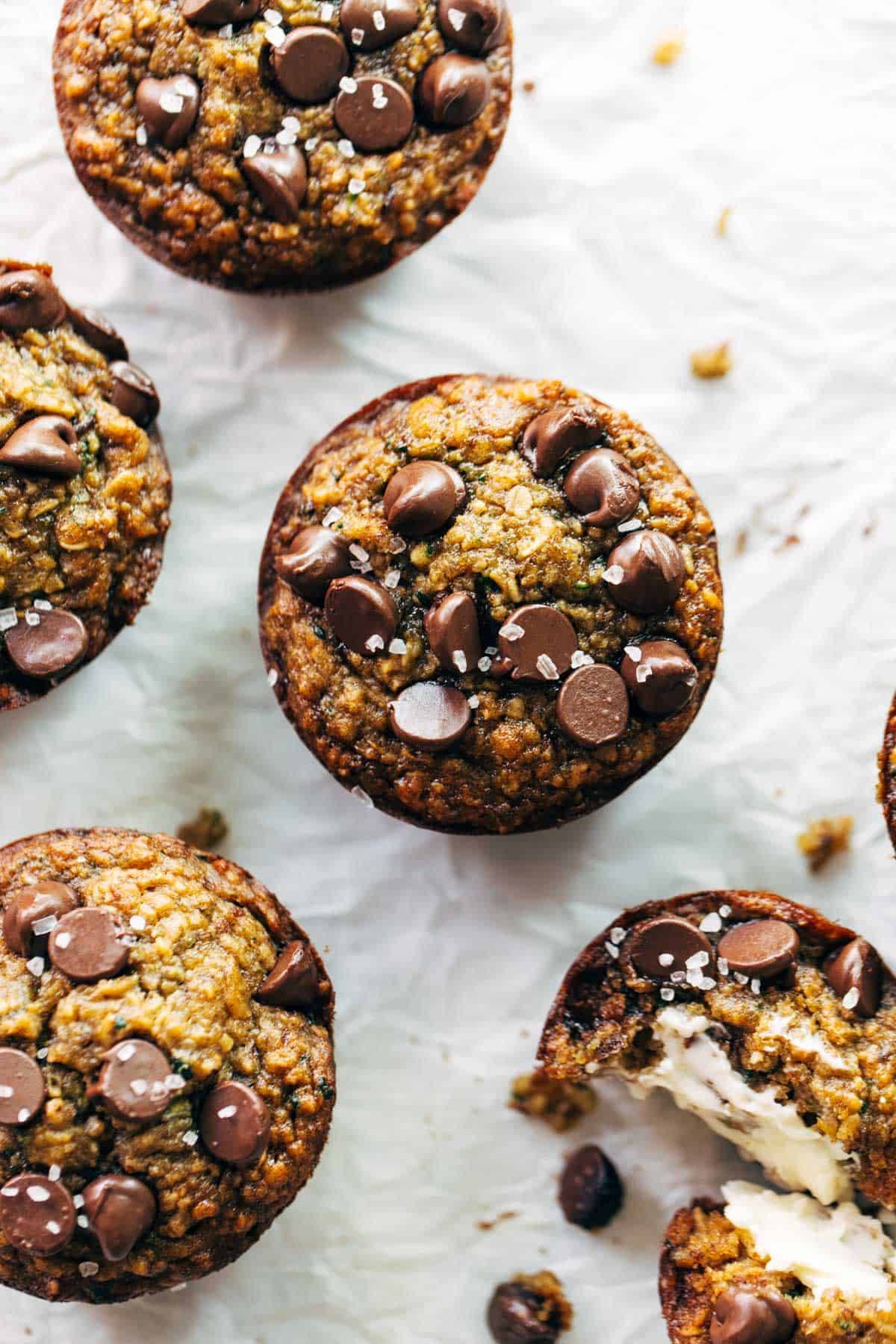 Why We Love It: Zucchini is an ingredient I just recently began keeping on hand in my refrigerator, and I've had no regrets since incorporating it into my daily meals. This recipe allows you to get in your vegetables while enjoying a light and sweet muffin (and a handful of chocolate chips for good measure).
Hero Ingredient: They deserve a second shoutout: the melty pockets of chocolate in each muffin serve as a reminder that it pays to do your diet some good.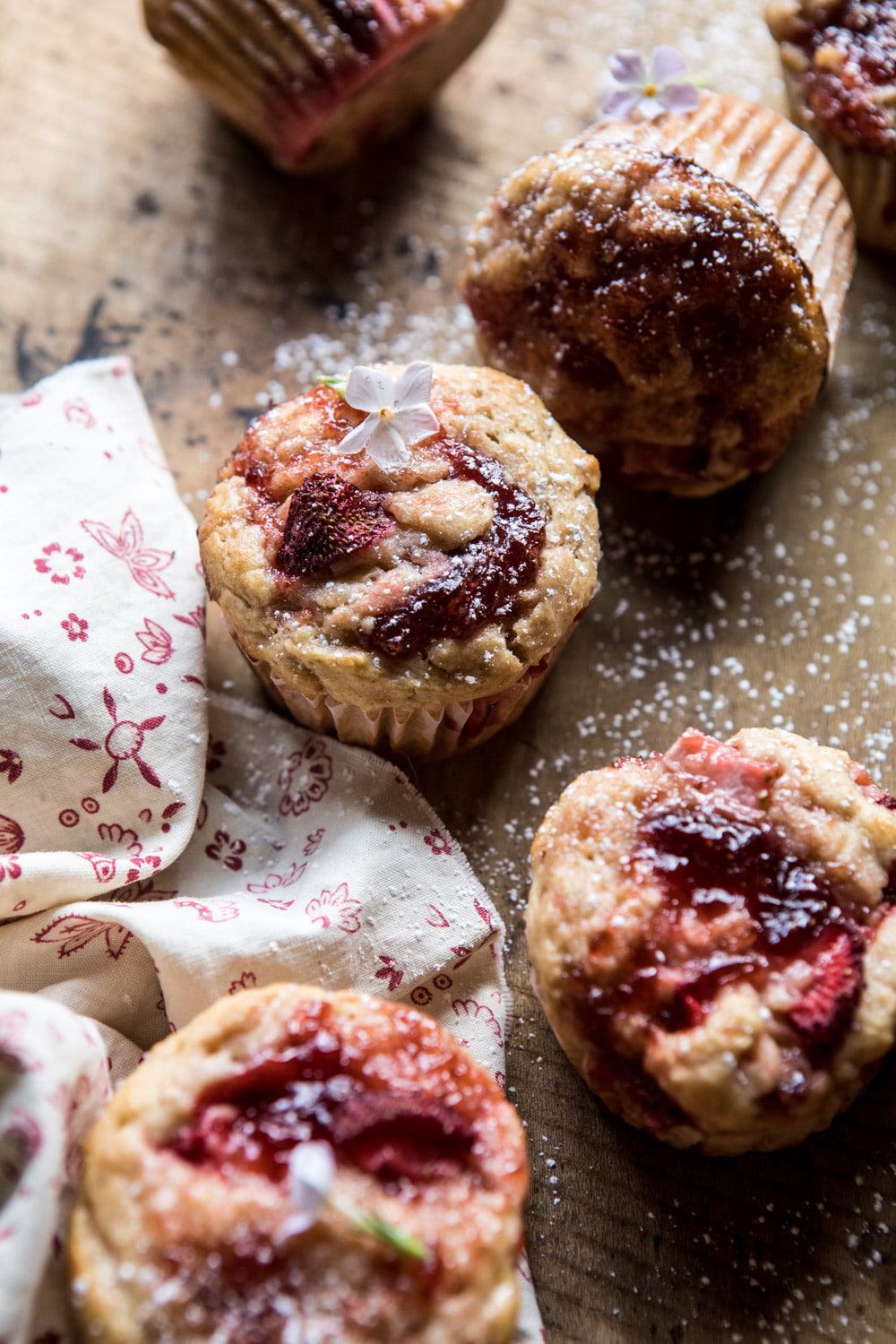 Why We Love It: If you're a fan of berries, then this recipe is for you. These muffins take me back to tea parties with their sweet honey and jam flavors. The batter isn't too complicated, making for a quick recipe that won't disappoint.
Hero Ingredient: Honey as a sweetener? Highly underrated.