It's official, rhubarb is in season! That means it's time to put this tart, stalky, often overlooked ingredient to use. How to use rhubarb is a question that seems to circulate in the cooking world. So, what does one do with this red-tinted, celery-esque plant? If you're like me, you might need a nudge in the right direction to figure out exactly how to incorporate this unique ingredient into dishes beyond desserts. We've put together rhubarb recipes for every occasion that are sure to win you over.
When I think about rhubarb, my mind goes straight to The Great British Baking Show. If you haven't binged the show (yet), imagine a day spent baking with your grandmother in the breezy English countryside, using some of the UK's favorite kitchen staples. I'm talking sticky toffee pudding, lemon drizzle cakes, mincemeat pies, plus plenty of trifles. And, the contestants of the world's most peaceful competition love to use one fruit, er, vegetable in particular: rhubarb.
Featured image by Michelle Nash.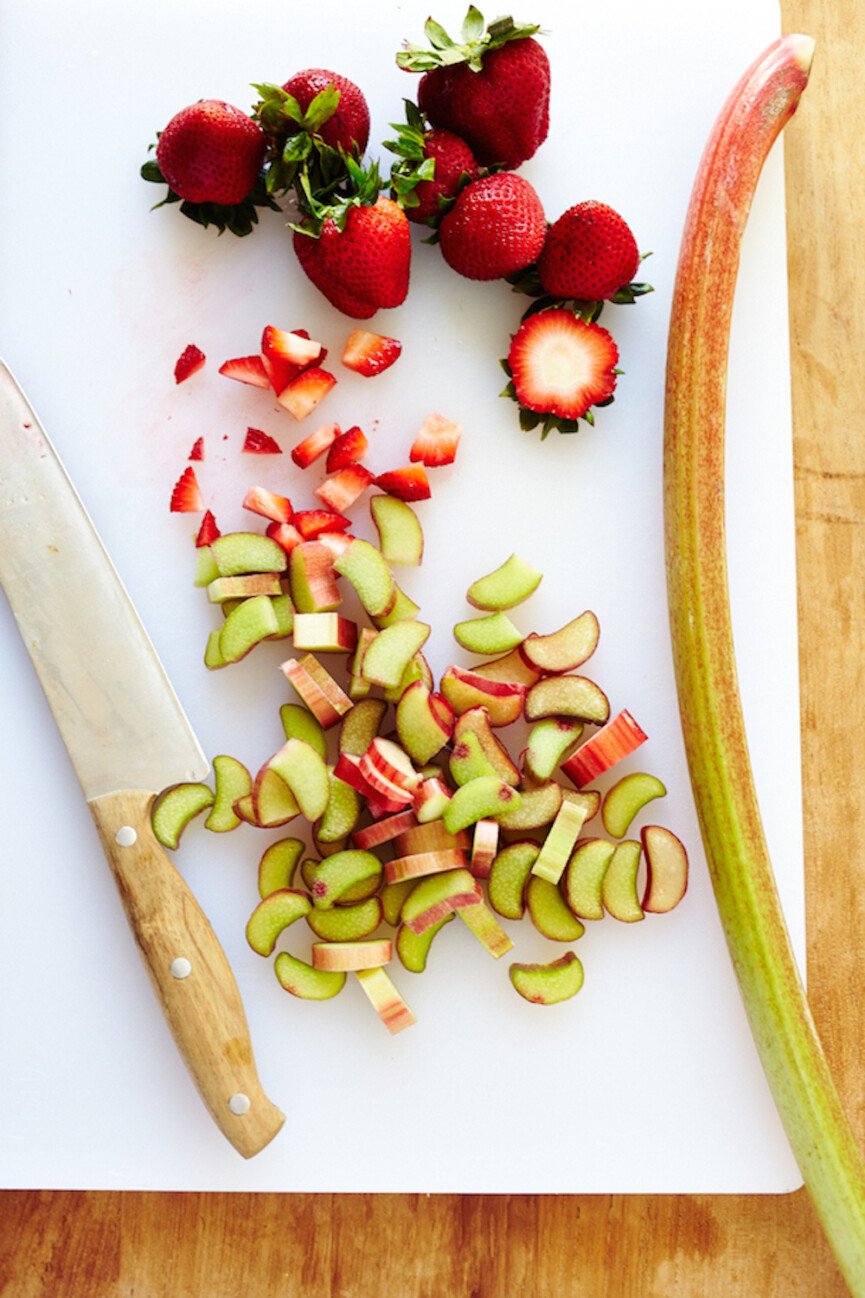 As we all know, rhubarb finds its way into a lot of desserts—often sharing the stage with strawberries or ginger. But what you might not know is that it's no coincidence that the spring fruit appears in these sweet treats. Not only is it the host of a wealth of vitamins and minerals (calcium, magnesium, potassium, vitamins C, K, and B, to name a few), rhubarb is a really powerful digestive aid. It's no wonder we see it in so many pies and cobblers! Who knew the key to improving gut health was hiding under a buttery, sugary crust?
How do you prepare and cook rhubarb?
The cardinal rule of preparing rhubarb is to first get rid of its leaves. While they look similar to rainbow chard leaves, rhubarb's leafy greens contain toxic levels of oxalic acid and should definitely not be eaten. But don't fear! The vibrant veggie's flavor comes from its reddish stalks. Give them a wash, chop off those dry ends, and your rhubarb is ready to use.
In terms of cooking, rhubarb is usually (but not always!) used as a fruit would be. It's often added to pies, sauces, muffins, cakes, jams, and crumbles. Probably because its tart flavor is a nice balance for these sweet desserts. But just because these uses are more traditional doesn't mean rhubarb is limited to desserts. In fact, rhubarb makes a great addition to meats, cocktails, and breakfast items alike.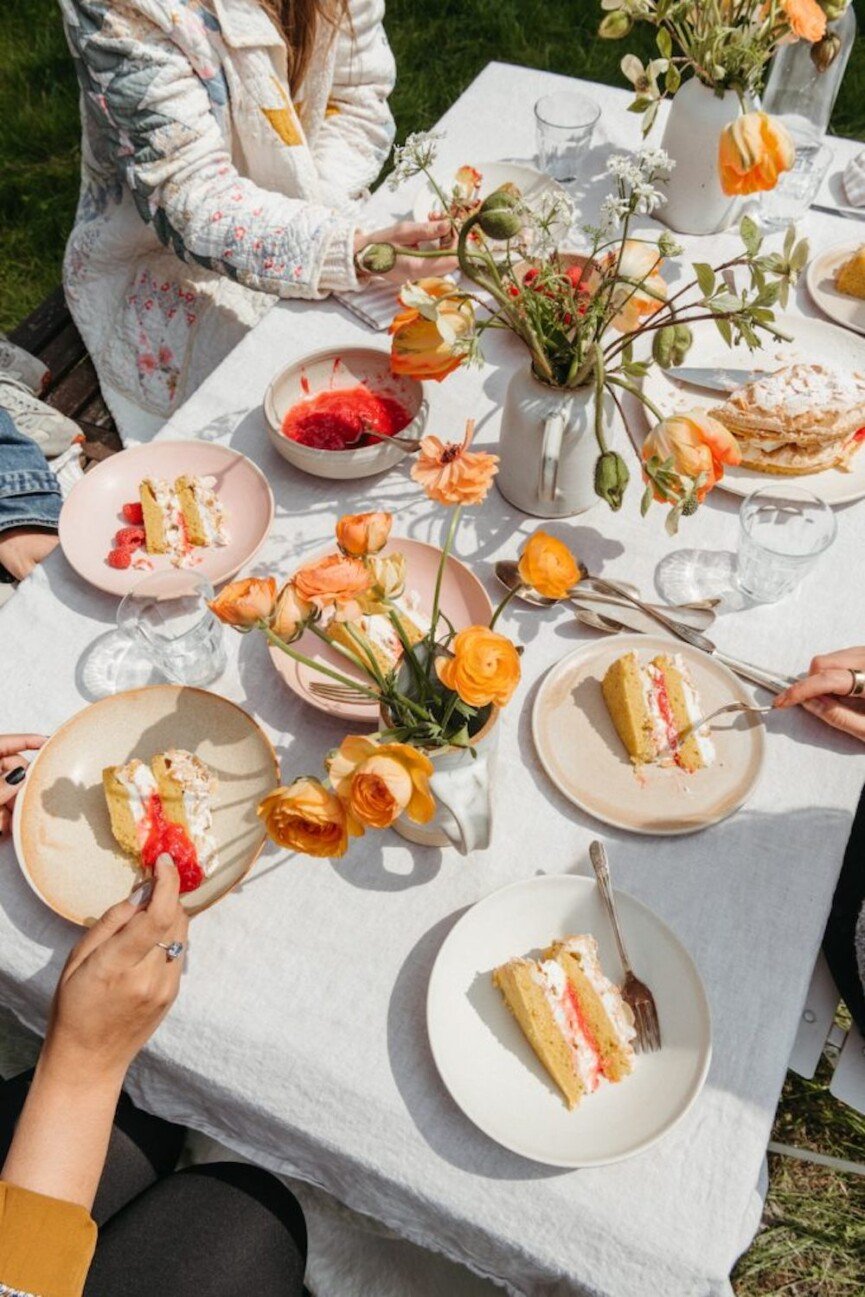 Do you have to peel rhubarb before you use it?
Nope! In fact, rhubarb is ready to use as-is (without the leaves, of course), and the skin actually holds a lot of color and flavor that you won't want to miss. It may seem tough on the outside, but rhubarb breaks down as it cooks to bring that gorgeous red hue and tender consistency forward.
How do you store fresh rhubarb?
Go ahead and trim those leaves whenever you bring your rhubarb home, but leave the stalks whole. From there, you have three options for storage, depending on when you plan to use it. Whether it's within a few days, a week, or a month, we're breaking down the different storage methods.
For a Few Days: If you want to store rhubarb for a few days, you can leave it on the counter. Unwrapped, room-temperature stalks should last about a week. Wrapping the rhubarb can trap in unwanted moisture, so it's probably better to let your veggie dry out a little than to risk mold growth. Yuck.
For a Week: Rhubarb should keep in the fridge for about three weeks. In fact, this is the optimal way to store the veggie. The only caveat here is that, like many other vegetables, rhubarb ripens more quickly when it's wrapped. But, it also benefits from the right amount of humidity. So if yours comes in a plastic bag, poke some holes to strike that balance between moisture and freshness.
For a Month: If you want to freeze your rhubarb to keep for a month or more, you have a few options. If you don't want the stalks to stick together, place them on a small baking sheet and pre-freeze for a couple of hours. This will keep moisture at bay and give you individual stems to grab and go without thawing. If that sounds too time-consuming, place your stalks in airtight containers or freezer bags and toss them in the freezer. Simple as that! Keep in mind, rhubarb is best from about April to June, so there's no better time to get your hands on some and get cooking!
Now that you know how to pick, prep, and store your rhubarb, let the baking begin! Dive into these 15 delicious recipes that answer the oft-asked question: how to use rhubarb.
Savory Rhubarb Recipes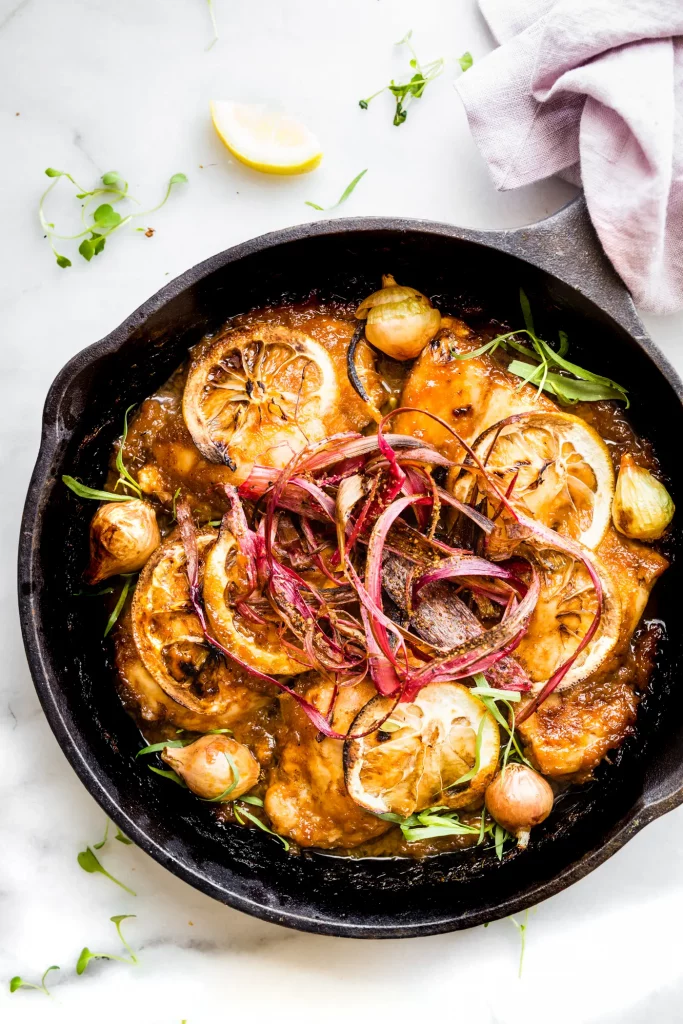 Why We Love It: OK, I know I just said not to peel rhubarb before you use it, but this recipe actually uses the shavings to bring a crunchy topping to the roasted chicken. Go figure. The bare stalks are also used in a tasty marinade that caramelizes the chicken for an unmatched flavor. And the whole thing is one-pan, paleo-friendly, and gluten-free. It's the little things.
Hero Ingredient: Pearled onions are slightly sweet, which is a nice addition to the savory chicken and tangy rhubarb.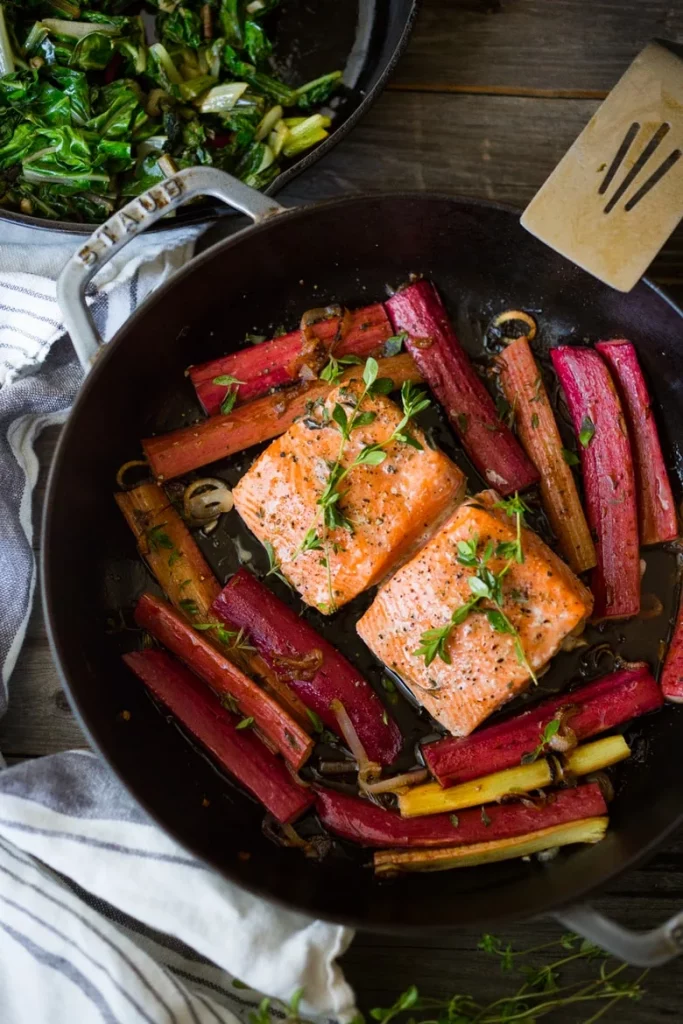 Why We Love It: You can prep and cook this delicious dish in 30 minutes or less, and it's striking enough for date night or a weeknight dinner alike. Thank you, rhubarb!
Hero Ingredient: Garlicky, lemony wilted chard makes the most perfect sidekick for the salmon.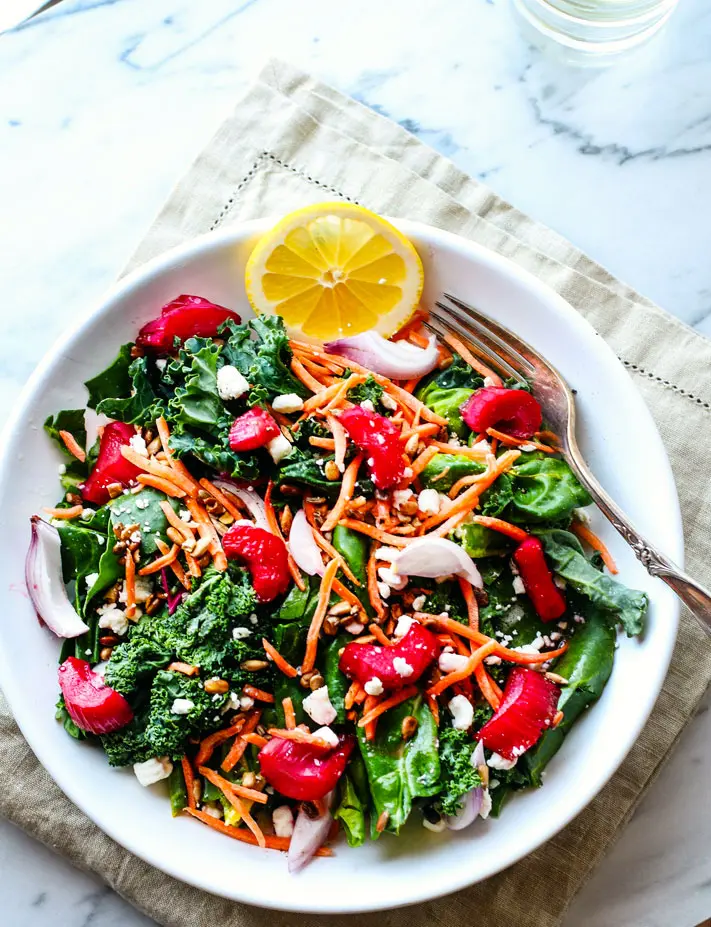 Why We Love It: This colorful creation can definitely be filed as a dynamic salad. It's loaded with goodness from slivered carrots, goat cheese crumbles, sunflower seeds, and roasted rhubarb to send it over the edge. Enjoy it as-is to keep things vegetarian, or top it with grilled chicken for a more hearty meal.
Hero Ingredient: I'm definitely a goat cheese fanatic, but the sunflower seeds here win for the texture they bring.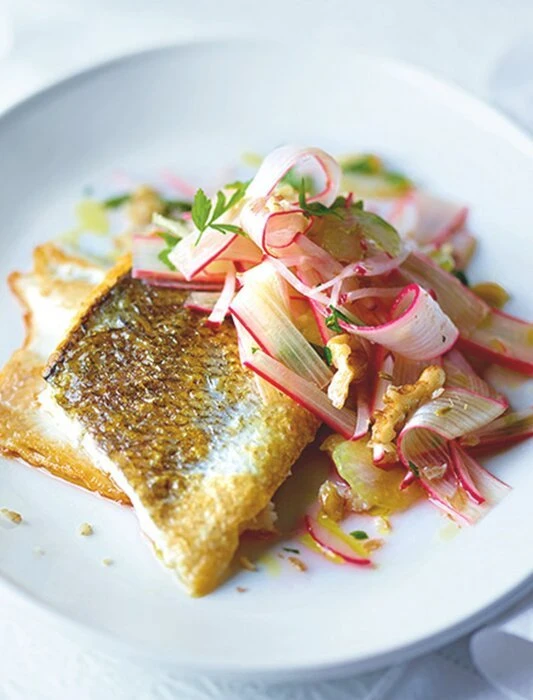 Why We Love It: Another good choice for date night dinner, this sea bass with rhubarb slaw is perfectly light and flavorful, making it great for spring dinners. It's also quick and simple to prepare, so you can make it any night of the week.
Hero Ingredient: Again, walnuts bring a nice crunch to the plate. And, not to mention, they're oh-so-buttery.
Rhubarb Cocktail Recipes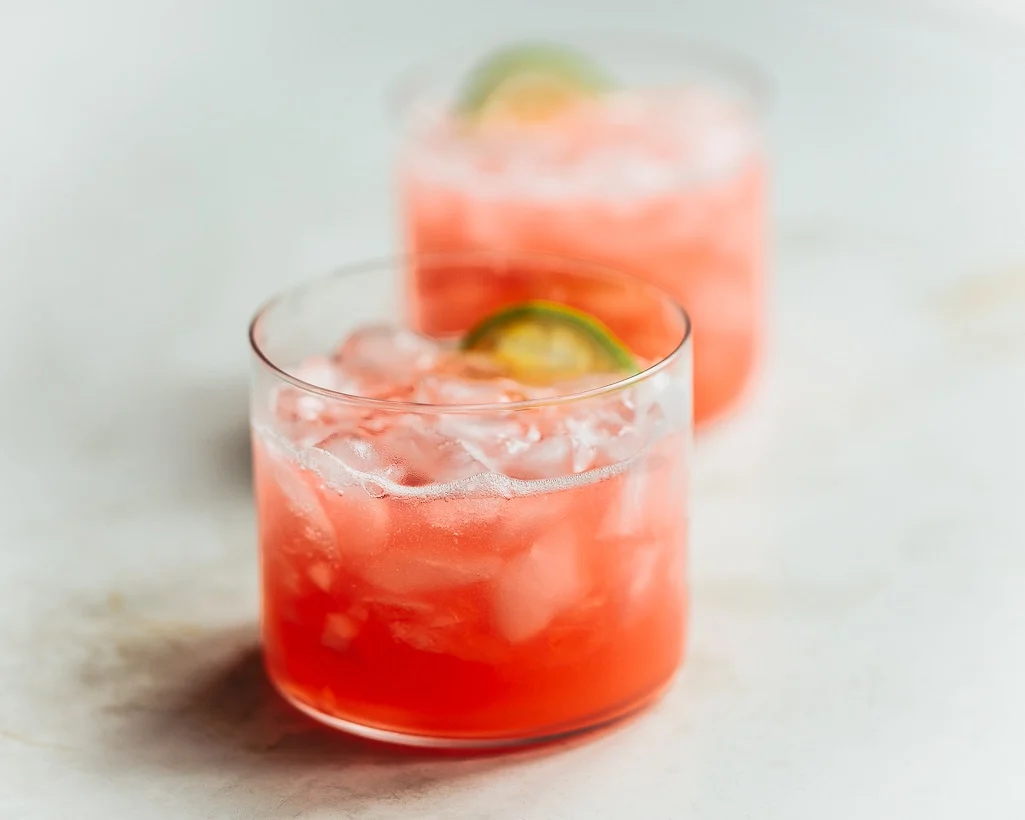 Why We Love It: Without a doubt, this cocktail screams summer. This recipe uses rhubarb to create a simple syrup that adds a subtle sweetness to contrast the tequila and lime. While this syrup pairs great with tequila, feel free to substitute for rum, gin, or any liquor of choice.
Hero Ingredient: The jalapeno garnish is a cherry on top.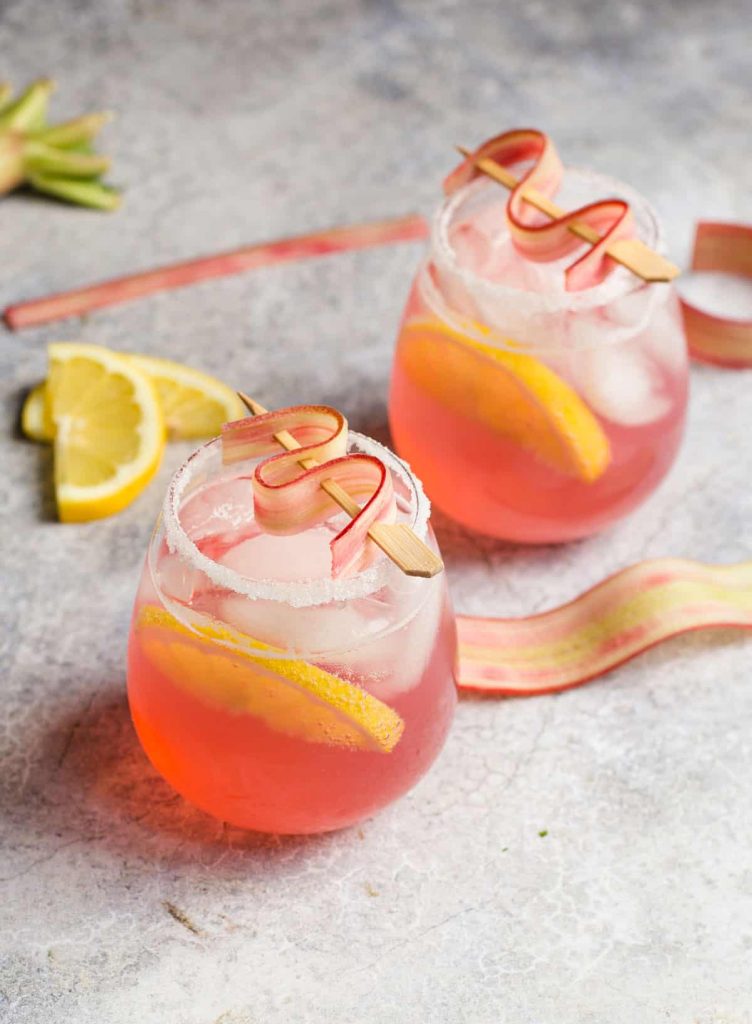 Why We Love It: Four ingredients and five minutes are all it takes to shake up this spritzy springtime sipper. It's fresh, fun, and festive.
Hero Ingredient: Here's where it gets interesting… rhubarb simple syrup is the fruity liquid sweetener you'll want on hand all spring long. It's great in cocktails, drizzled over yogurt or oatmeal, or mixed into ice cream for a unique take on the classics.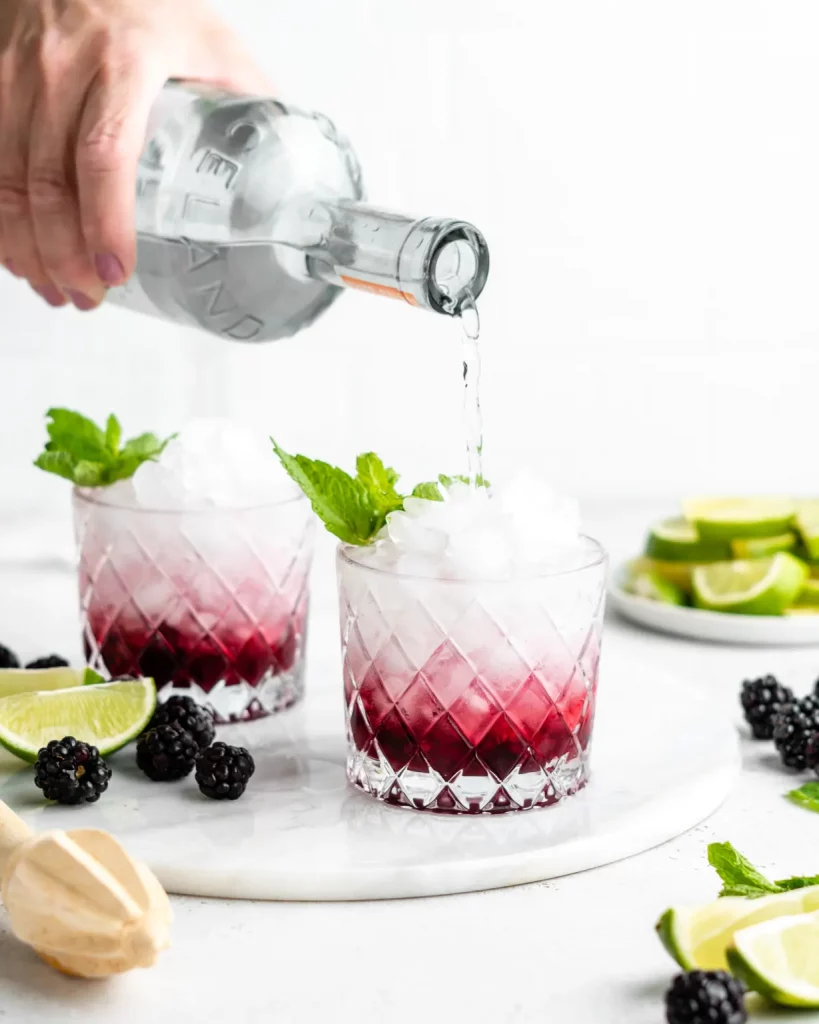 Why We Love It: As if rhubarb simple syrup doesn't sound appealing enough, this cocktail involves making a blackberry rhubarb syrup (yum!). As a whole, it's refreshing, summery, and perfectly balanced.
Hero Ingredient: Slap your mint to wake up those flavors and aromas. It's essential.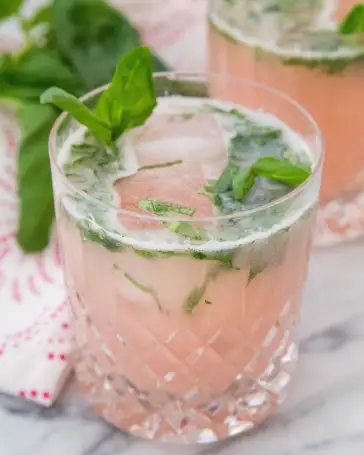 Why We Love It: This cocktail combines the herbaceous flavor of basil with the tartness of our new favorite spring vegetable. And bubbles to tie it all together, of course.
Hero Ingredient: Lightly muddling the basil maximizes its flavor.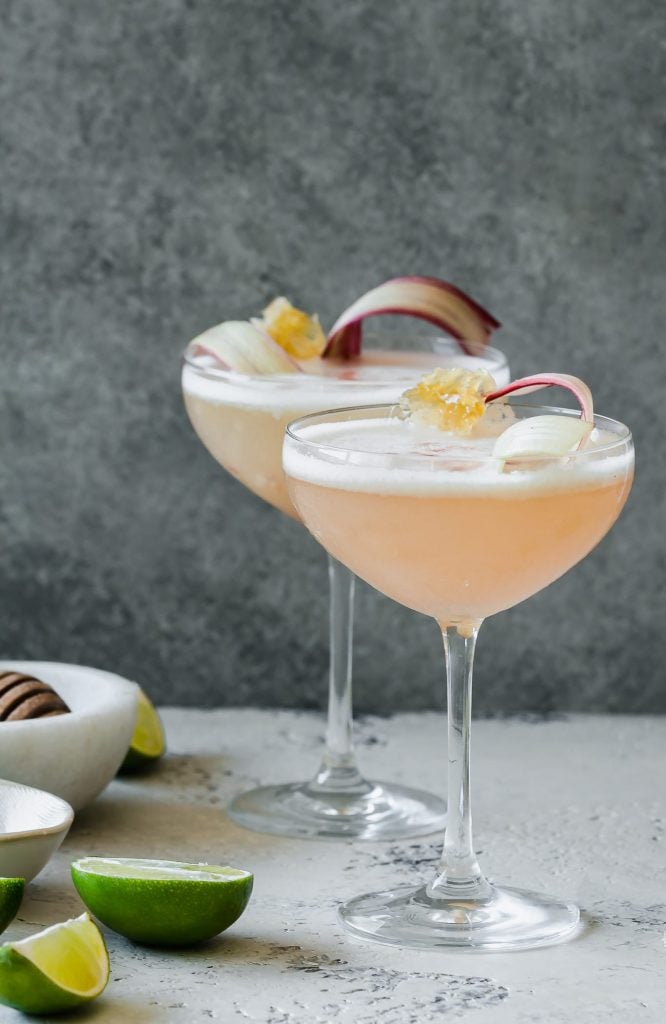 Why We Love It: This recipe starts with a rhubarb honey simple syrup and, if you can believe it, gets even better from there. Shake it up with pisco, bitters, lime juice, and a little egg white to create a perfectly light and flavorful cocktail that leaves room for a few fun garnishes.
Hero Ingredient: When it comes to cocktails, nothing creates a more elevated feel than a frothy egg white topper. An extra, but essential layer.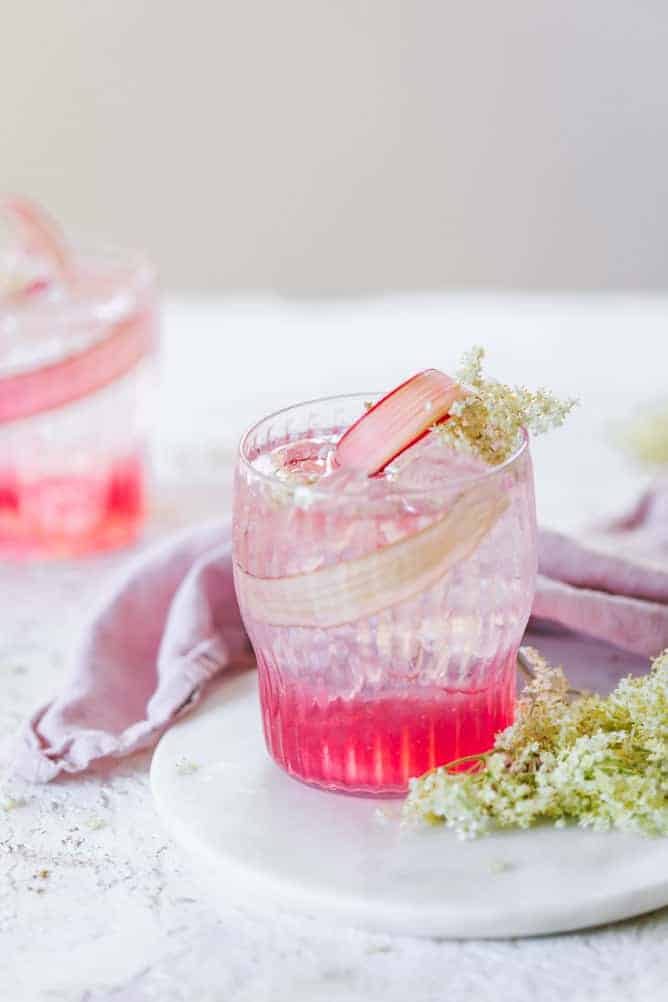 Why We Love It: Elderflower is a lovely floral flavor to come across, especially when it's combined with rhubarb simple syrup in this yummy bev. Easy to make and even easier to enjoy, you'll be sipping on this refreshing cocktail all spring and summer long.
Hero Ingredient: Sprinkle some elderflower blossoms over your glass for a floral garnish that's beautiful and uplifting—just like spring!
Sweet Rhubarb Recipes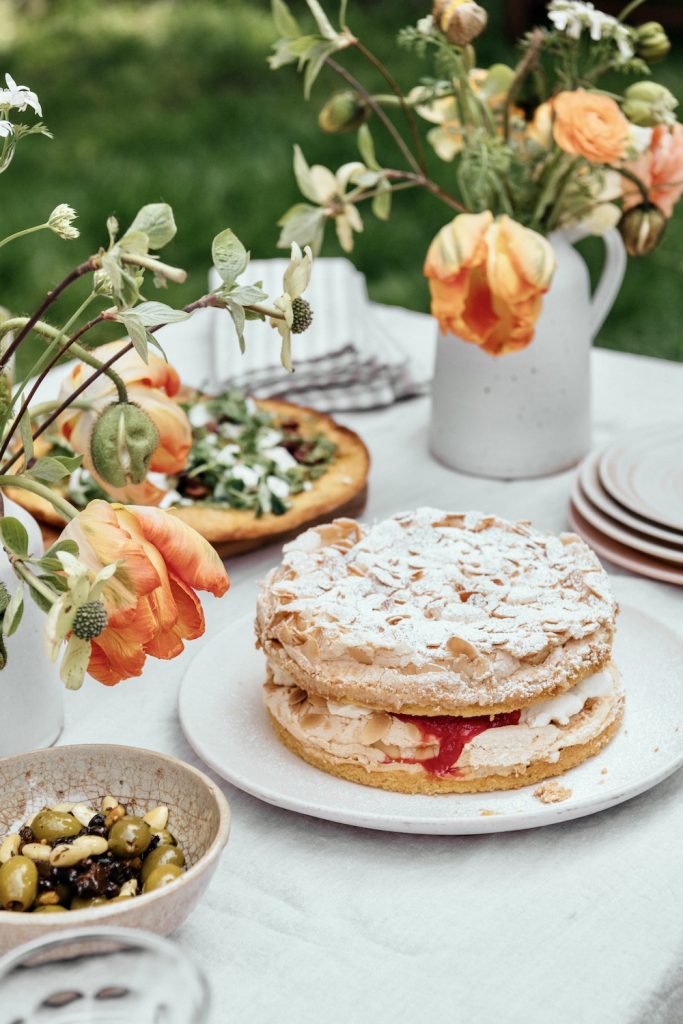 Why We Love It: Just when you thought that this gorgeous rhubarb meringue cake couldn't get any better, surprise! It's only six steps! This cake can be made in advance and in one layer or two. Feel free to get creative!
Hero Ingredient: Add a bit of orange juice to your rhubarb compote.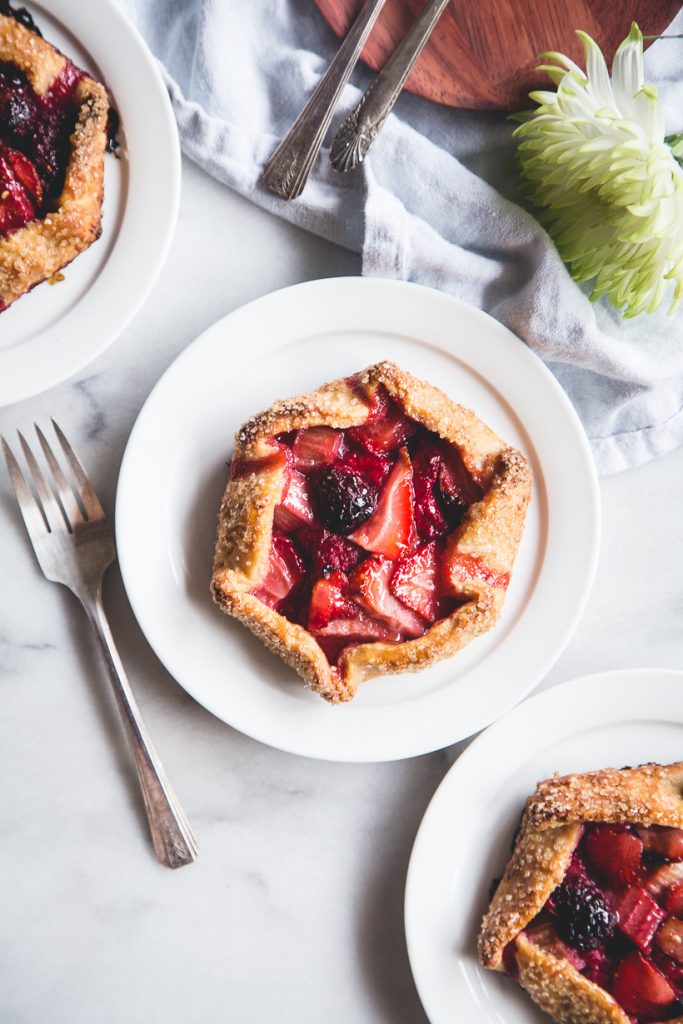 Why We Love It: We love a simple galette that takes far less effort than your traditional pie. The fresh fruit filling is a burst of flavor in every bite, and the thinner crust puts a galette on the lighter side.
Hero Ingredient: A bit of granulated sugar sprinkled on the crust of this galette is the perfect touch of sweetness.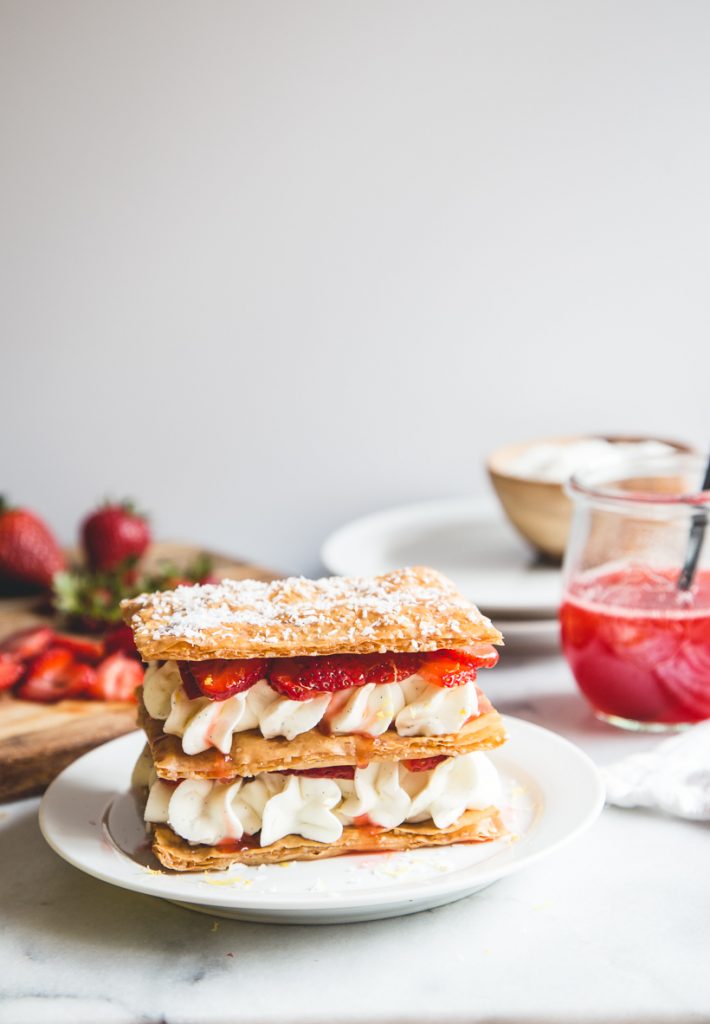 Why We Love It: This dish takes comforting elements and bright summer flavors, and assembles them into an Instagram-worthy dessert. If you're looking for a lighter way to indulge when the temperatures are up, look no further than tangy lemon cream and fresh strawberries.
Hero Ingredient: Warmer months wouldn't be the same without lemon.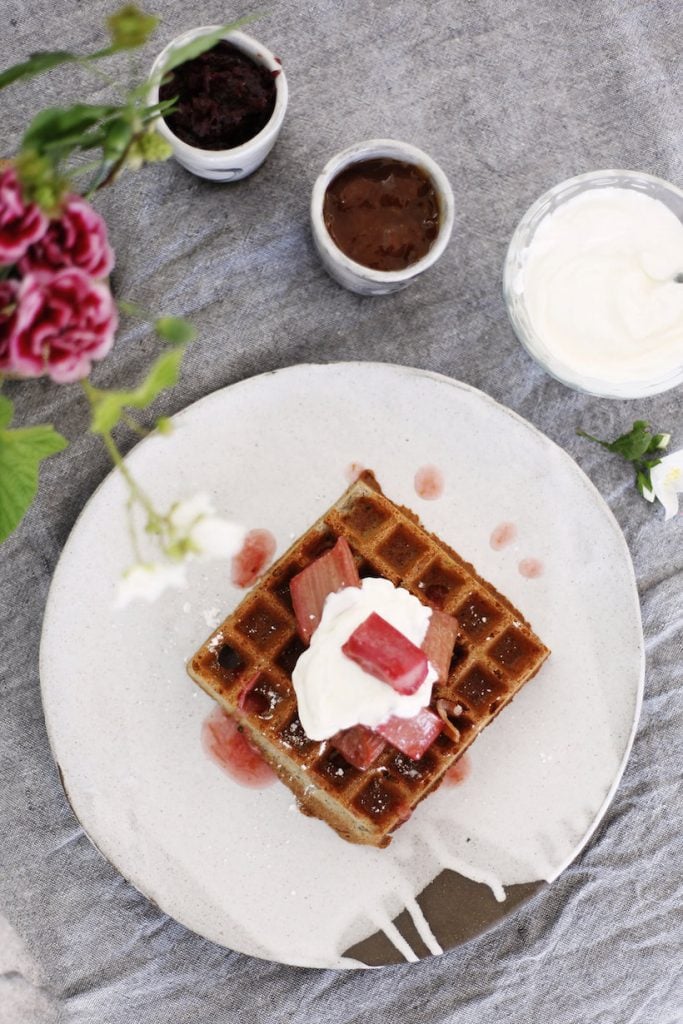 Why We Love It: Overnight yeasted waffles are a real joy for a number of reasons. First, most of the work gets done the night before, so there's minimal prep to be done while getting your morning coffee fix. This is essential. And second, an overnight batter makes a waffle that's fluffier on the inside and crispier on the outside, which is just about perfect. Also, you can freeze leftovers to pop in the toaster for those mornings where the only thing on your mind is getting your coffee fix. Mondays, for example.
Hero Ingredient: Buckwheat flour brings a nuttiness to these waffles that pairs well with the deliciously sweet rhubarb compote. You can also opt for savory, if you prefer, by topping your waffle with a poached egg, sautéed mushrooms and spinach, and/or caramelized onions and bell peppers. The world is your waffle.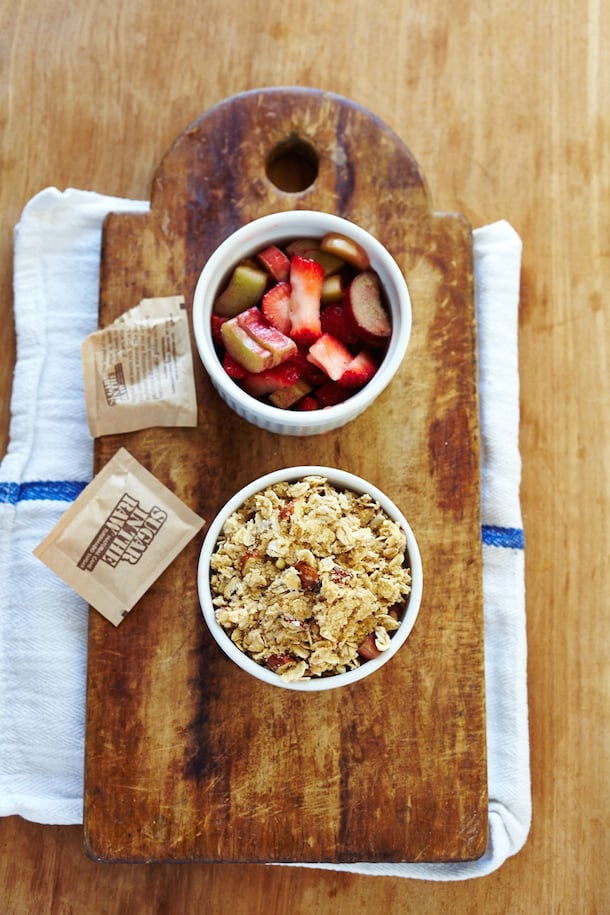 Why We Love It: Another breakfast/dessert hybrid, these yummy crisps are best served straight from the oven with a dollop of whipped cream (or, dare I say, ice cream), and a cup of coffee. Enjoy at your own risk—this one's addicting.
Hero Ingredient: Roughly chopped almonds elevate the crumble topping by keeping their hearty crunch.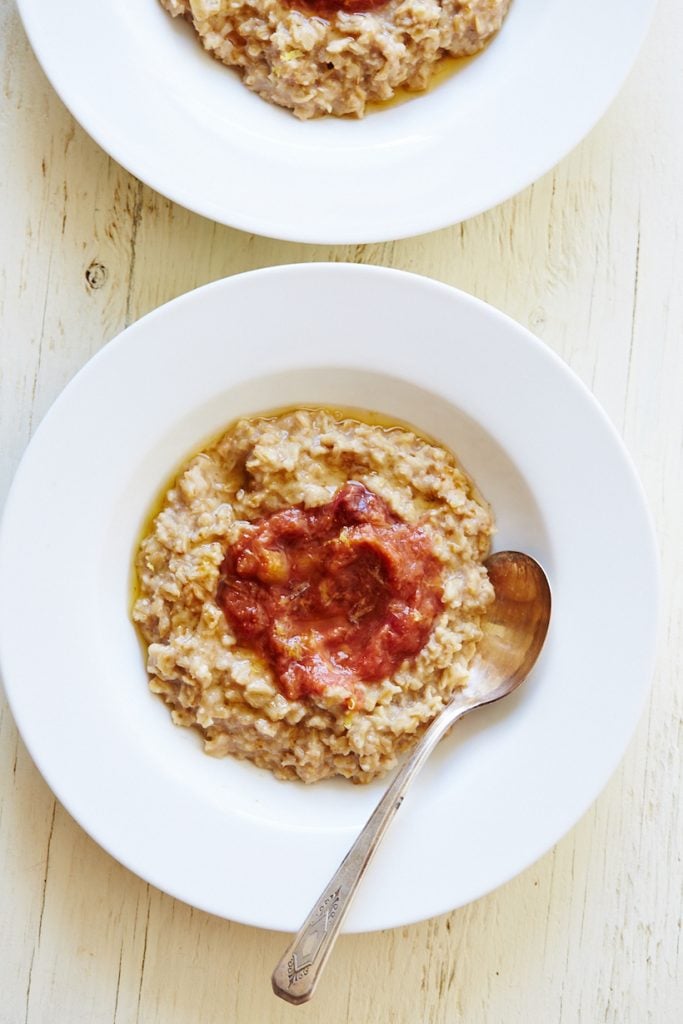 Why We Love It: The oatmeal here is pretty standard, but the real star is those rhubarb and ginger preserves. Not only are they delicious, but they showcase two anti-inflammatory superfoods. Start your day by beating the bloat.
Hero Ingredient: Ginger knows no bounds.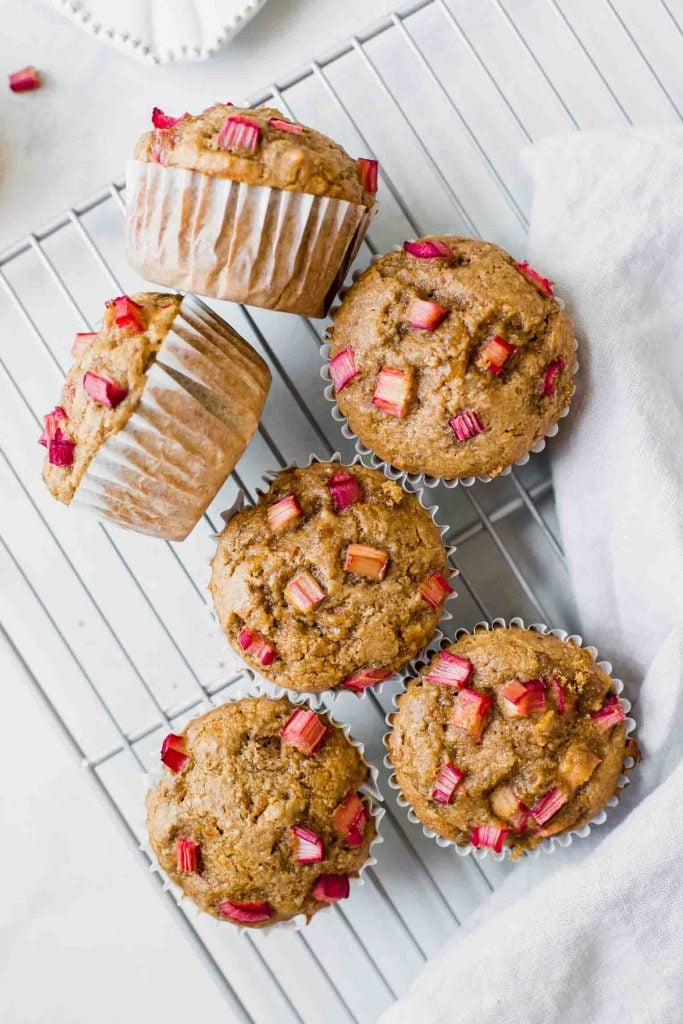 Why We Love It: Gluten-free, dairy-free, and absolutely delicious, these muffins are perfectly sweet and simple to make for breakfast or a midday snack. With dates and bananas joining the mix, they're healthy enough to enjoy anytime. Another great tip for this recipe is that you can use fresh or frozen rhubarb, so if you followed those freezing instructions from earlier, you're in luck! The time has come to put your frozen stalks to use.
Hero Ingredient: Almond butter gives the muffins a moist, creamy texture.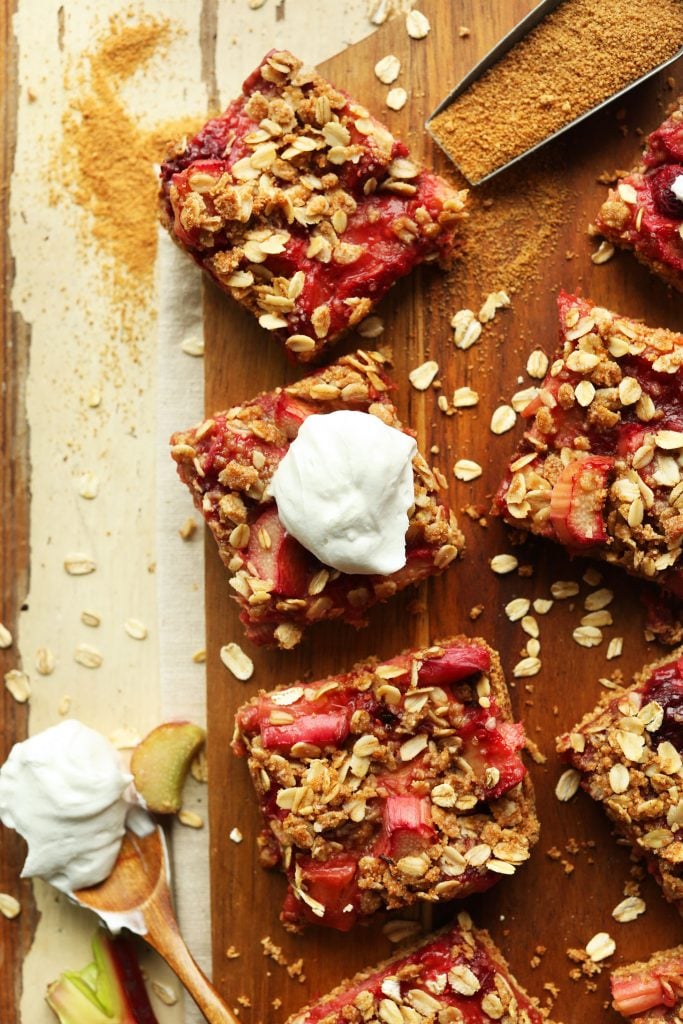 Why We Love It: These healthier treats are perfect for breakfast and dessert alike, with a crust that's unbelievably indulgent. Top that with a sweet, tart rhubarb filling and crunchy oat crumble, and you've got a bar that you can munch on throughout the day without any guilt. Pro tip: dollop a little coconut whipped cream over the top to take things to the next level.
Hero Ingredient: The crust here is reminiscent of graham crackers in all the best ways.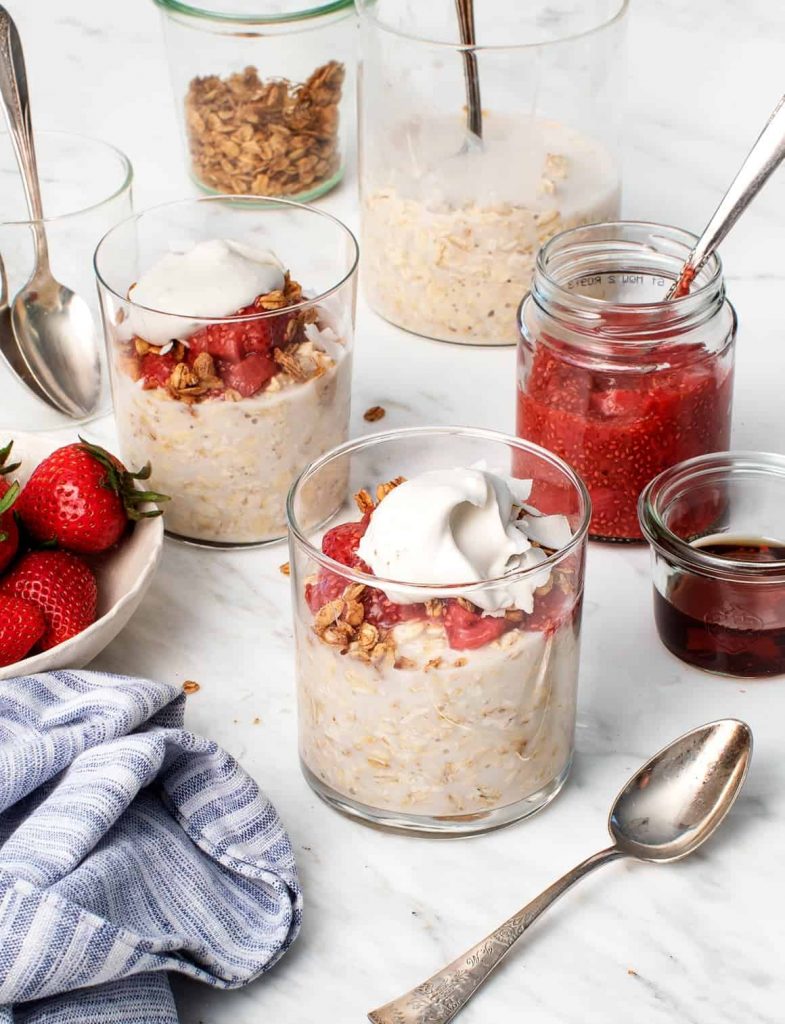 Why We Love It: Again, overnight oats are a morning hero. They do all the work for you! All you have to do is prepare them in advance and wake up to a healthy breakfast made just for you. The oats by themselves are delish, but adding a handful of granola brings in a really nice crunch.
Hero Ingredient: Strawberry rhubarb chia jam is the sweet, tart, and all-around tasty topping you've (probably) been missing. The recipe makes about two cups, so you can use it to top your morning oatmeal, as a sub for peanut butter in this yogurt toast, or on a yummy stack of pancakes. The possibilities are really endless.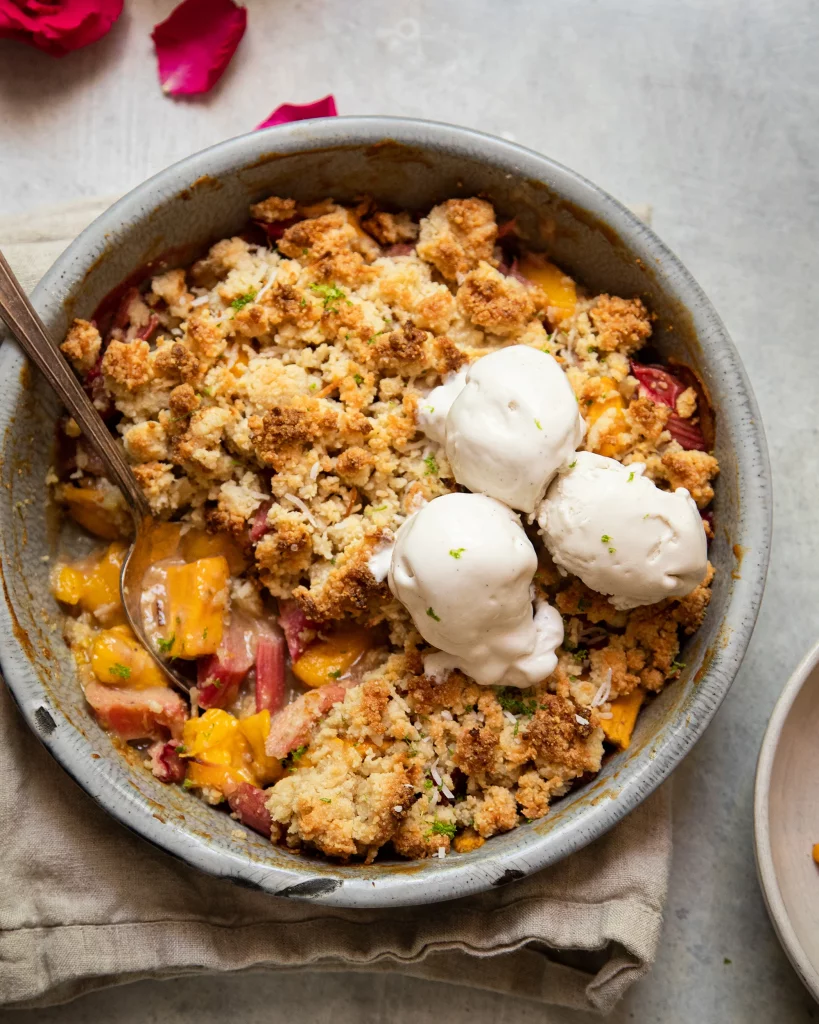 Why We Love It: Rhubarb and mango are a flavor combination you don't want to miss out on. When you need something that isn't too much, this dessert does the trick. Light flavors like almond and coconut create a sweet but subtle contrast to these fresh fruits.
Hero Ingredient: I can't help but to add shredded coconut to all of my desserts when the weather gets warmer.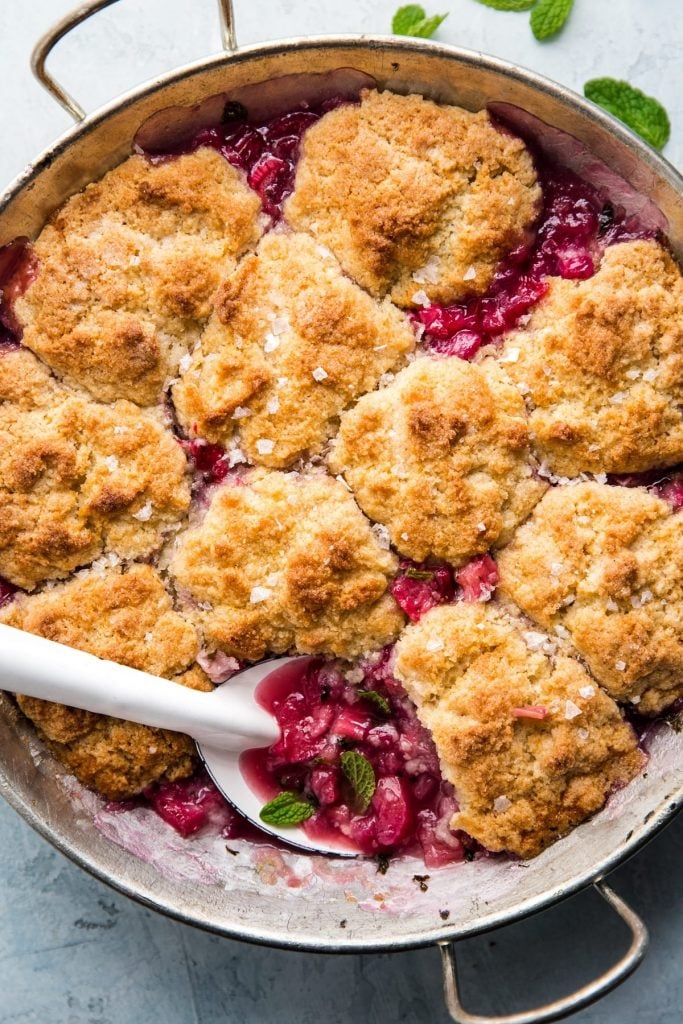 Why We Love It: Cobblers make for a crowd-pleasing dish that's hard to turn down on a hot summer's day. There's a certain warmth and coziness in this dessert that brings out the flavor of the fruit filling. For the best results, don't skimp on butter or cream when curating your perfect cobbler crust.
Hero Ingredient: Mint adds a unique flavor profile to this dish.
This post was originally published on April 7th, 2022, and has since been updated.