This pea salad with mint and microgreens is bursting with bright, spring veggies. Adapted from Cannelle and Vanille, Kennesha made the most of the season's produce by layering textures and and keeping it simple to let the freshness of the ingredients pop. Perfect for a dinner party side dish, this one also doubles as a light vegetarian lunch.
**This recipe is from our Tastemakers interview with Kennesha Buycks. Read the full story here!**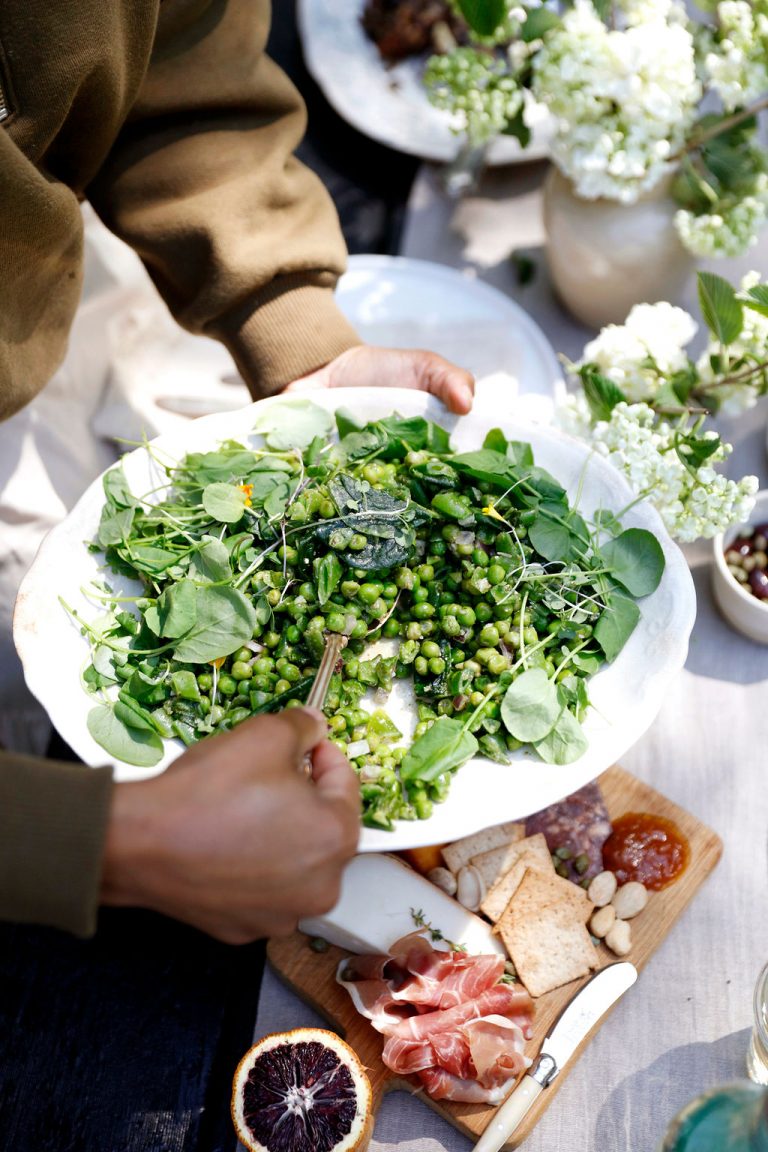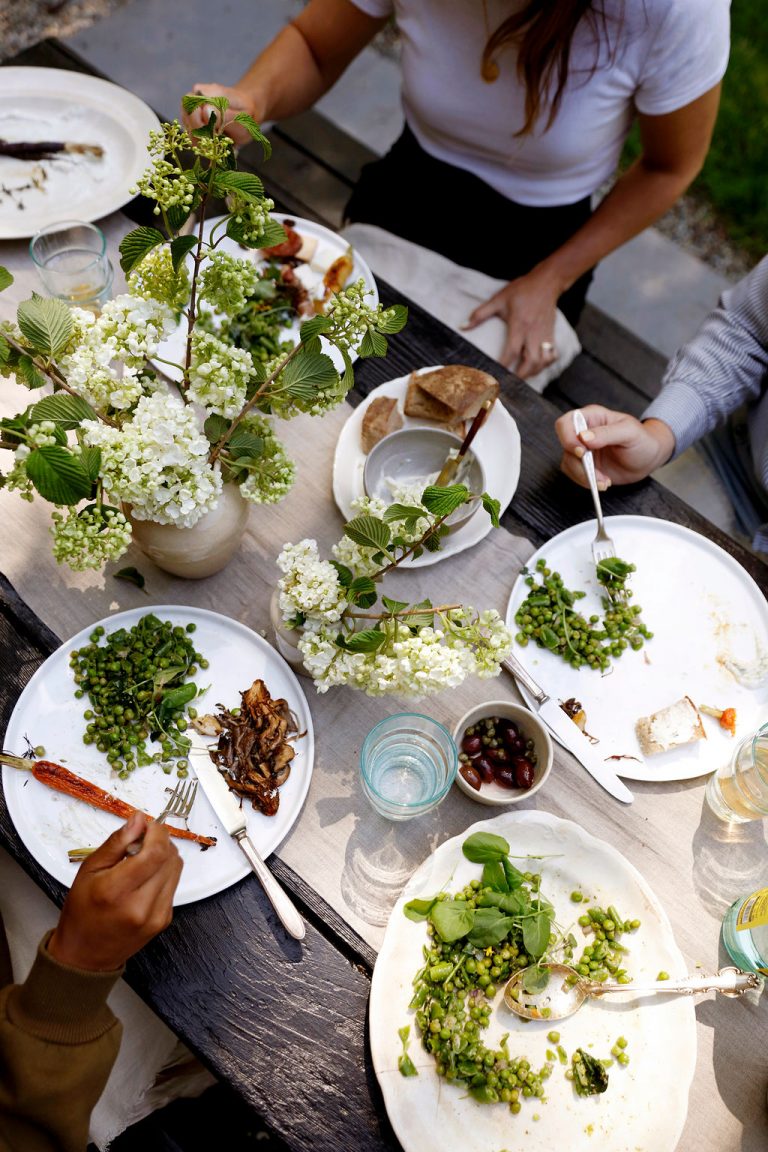 Categories
dairy-free, gluten-free, nut-free, vegan, vegetarian
(Adapted from Canelle et Vanille by Aran Goyoaga)
---
Ingredients
1lb English Peas, cooked
8 ounces sugar snap peas, sliced
1-2 c fresh spinach
1-2 c watercress
1/2 c microgreens
1/3 c mint
2 tablespoons chopped red onion
1 tsp Maldon smoked flake sea salt (or any flake sea salt)
2 tbs EVOO
3 cloves garlic, diced
1 medium lemon, juiced
---
Instructions
Cook peas until just done. Transfer to a large bowl along with sugar snap peas, watercress, mint, red onions, salt and pepper and toss to combine.
Whisk together EVOO, lemon, diced garlic, salt, and pepper or shake together in a jar with top on.
Top with salad and finish with flake salt, pepper and more olive oil if needed. Serve immediately.