Gardens can be a wonderful hang out spot, but the harvest is their raison d'être! And while I share lots of pictures of our garden throughout the summer, I don't talk much about what we harvest and how we use it. So today I wanted to share a quick dinner we've been making – from garden to table. This rustic skillet tomato basil soup makes use of the tomatoes we have in abundance right now and it's fresh, healthy, and full of flavor.
This soup speaks my fall love language. It's full of fresh and bursting-with-flavor veggies, but it's hearty in the way a good chunky soup is.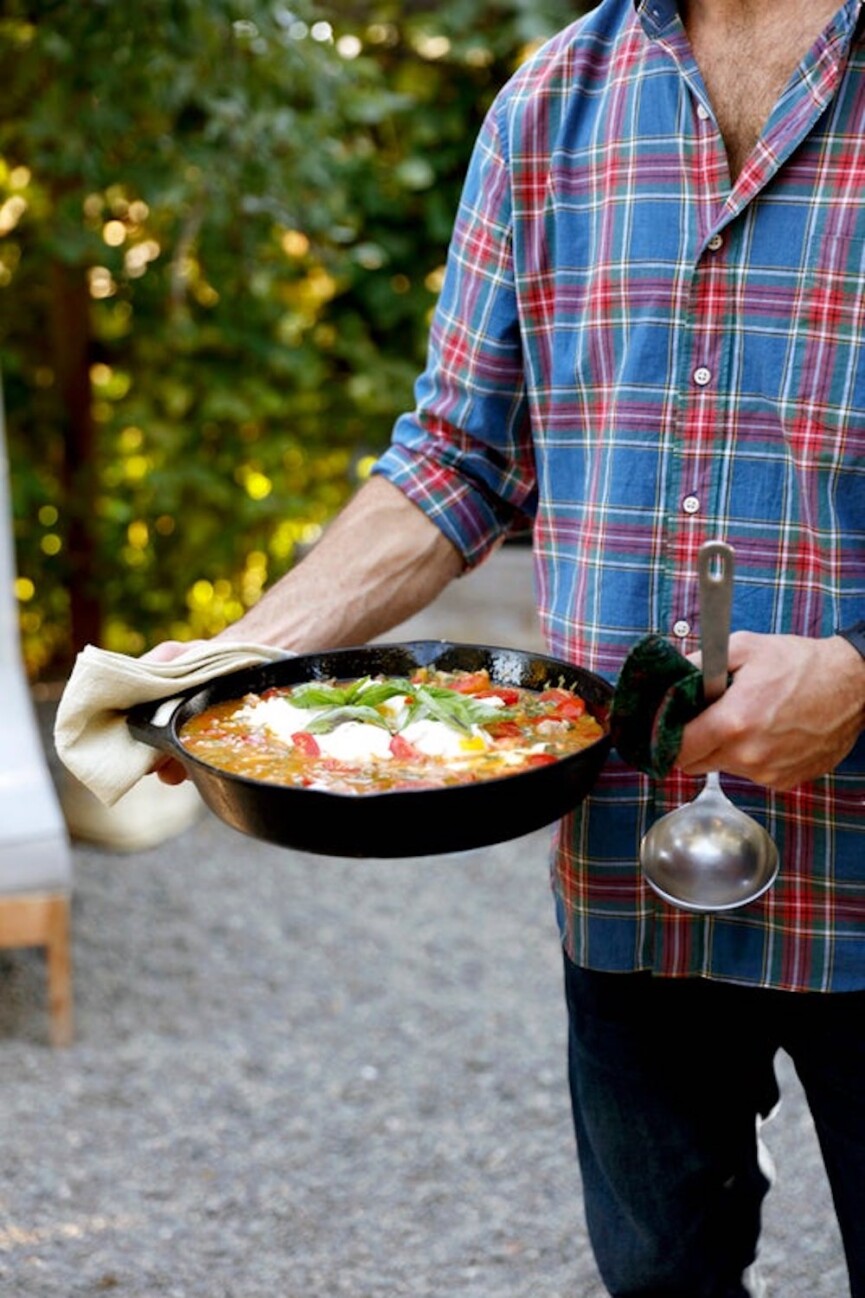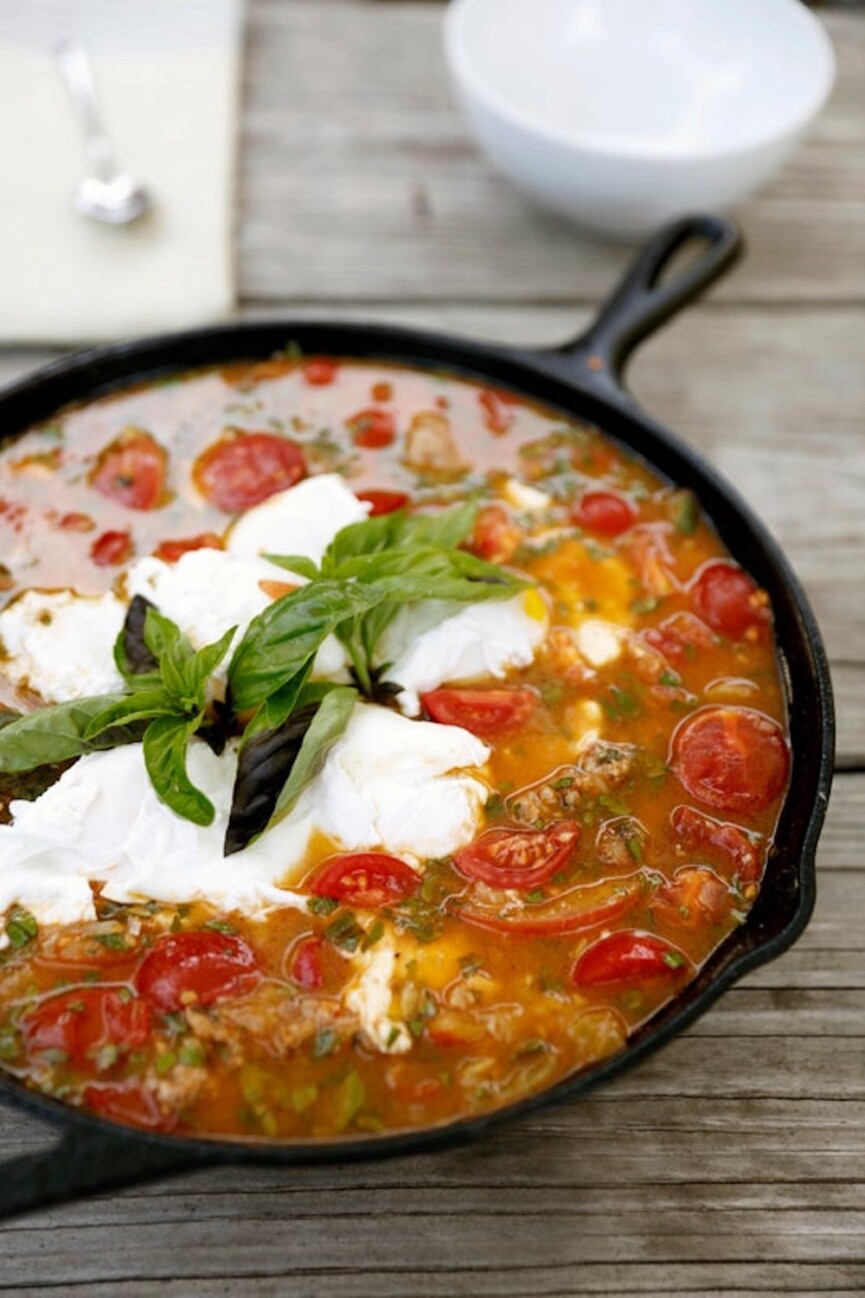 Rustic Skillet Tomato Soup
Serves 4 Bowls
---
Ingredients
6 cups cherry tomatoes in halves or 1/4's
Hand full of basil
6 cloves garlic, minced
1 shallot, minced
1/3 cup olive oil
1 tsp salt
1 tbsp balsamic vinegar
'mix ins' - sausage, zucchini, mozzarella, poached egg, garbanzo or white beans
eggs for top, optional
fresh bread for serving
---
Instructions
Heat olive oil in a cast iron skillet on medium. Add minced garlic and shallots and sauté until fragrant. Add tomatoes and sauté until soft, about 5 minutes. Add basil then remove from heat and pour into a bowl. Add salt and basalmic vinegar. This is the soup base.
In the cast iron pan, sauté any 'mix-ins' you're using. Chop into bite-size pieces and combine everything in the skillet. Note we sautéed the mozzarella and served it on top instead of incorporating into the soup.
If you're adding eggs on top (we did poached eggs), cook those separately and place on top.
Serve soup hot with fresh griddled (or toasted) bread.