There's nothing better than a cold and refreshing cocktail after a long day's work, especially on those long languid summer evenings. But unless you're the kind of person that has a fully stocked bar cart at all times (who are you, I'm jealous!) then you might not always have loads of mixology ingredients on hand. So, why not keep it doable and delicious with these two-ingredient cocktails that are incredibly tasty and couldn't be easier to make? After all, summer is for keeping it simple.
One budget-friendly benefit of this strategy is that I can purchase just one kind of liquor and let it wear lots of hats for multiple delicious, impromptu cocktails that use different juices and garnishes to add variety. This month I may try tequila, next month is vodka month, and so on! To make it even simpler, I've rounded up 13 two-ingredient cocktail recipes to consult whenever the mood may strike.
Whether you're in the mood for a spritz, keeping it classic with an old-school cocktail like a martini, or crave something a little cheekier, we've got you covered. Make sure you bookmark these delicious recipes for the next time a pal pops over unexpectedly. Cheers!
Keep reading for 13 deliciously easy two-ingredient cocktails.
Paloma from Tidy Mom
Simplify the already easy-to-make Paloma with this two-ingredient recipe. All you need is some tequila and grapefruit seltzer and you're ready to rock.
Get the perfect balance of bitter, refreshing, and light with this tasty, yet flavorful drink.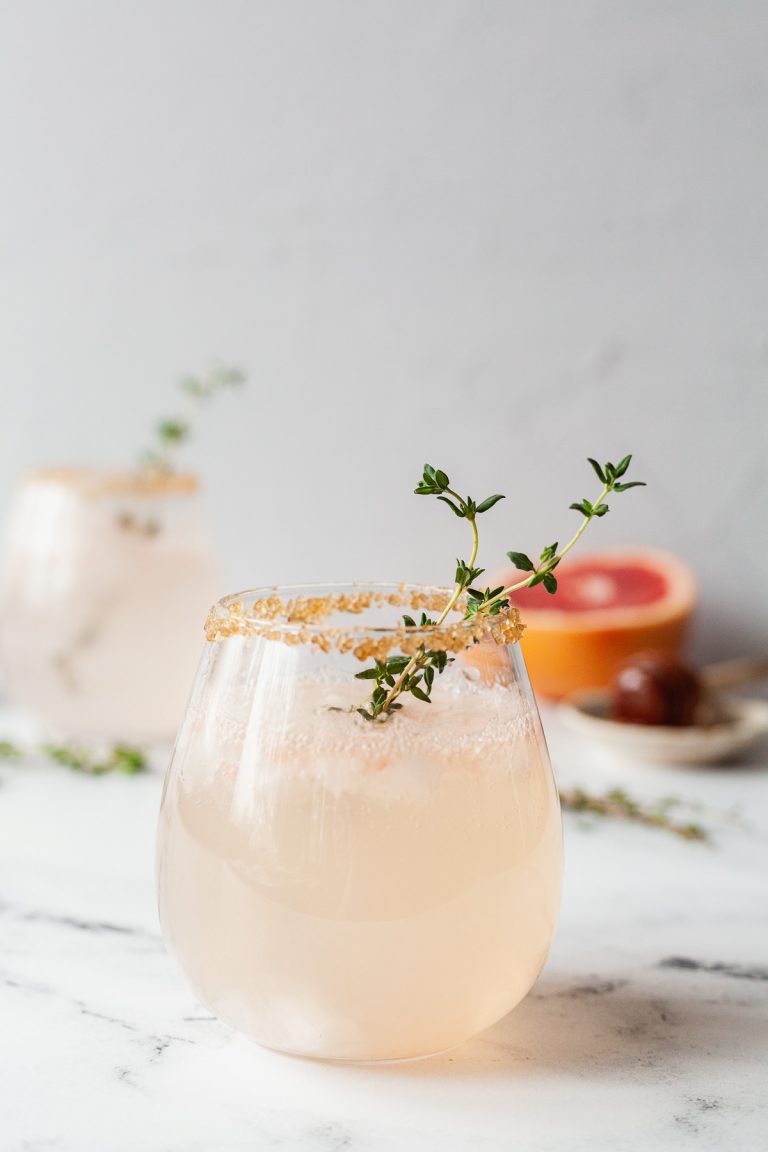 Vodka and grapefruit juice is all you need for this classic Prohibition-era cocktail. But if you want to elevate it a little, then follow Live-In Kitchen's directions and add a sugar rim with honey syrup and club soda, with a sprig of thyme to garnish. Keeping things fancy at home!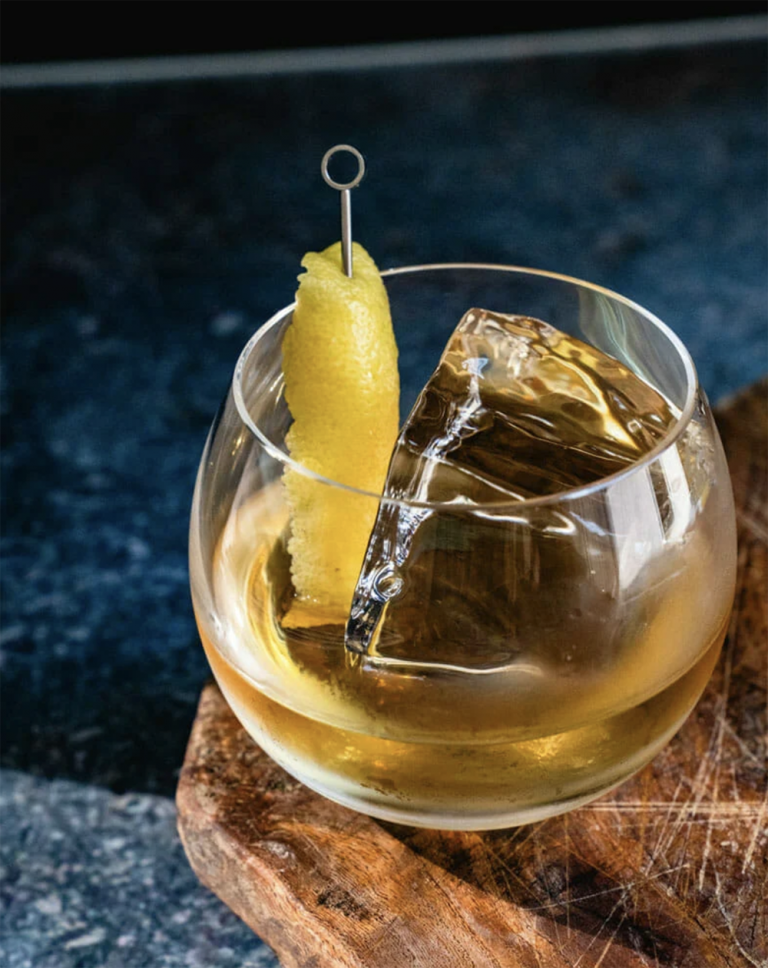 Comprised of scotch and Drambuie, which is a liqueur made from whisky, honey, herbs, and spices. This drink is a little sweet and a little warming, with a touch of citrus.
Keep it old school with gin and vermouth. It's an iconic, sexy drink that never goes out of style.
Dark rum and ginger beer make up this moody, delicious, and evocative cocktail. But, if you want to step it up a notch, follow Tieghan from Half Baked Harvest's lead and add a tablespoon of fig preserves and the juice of half a lemon. Yum!
Take a trip down memory lane with this two-ingredient cocktail recipe from your youth.
Feeling fancy? Grab some pomegranate or damson liqueur (crème de cassis is also delicious) and a bit of champagne for a truly delightful drink. Or follow Daylesford's lead and make a little rosemary sugar syrup to step it up a notch.
Craving some Kahlua but don't want to drink a boatload of dairy? Try a Black Russian instead of a white one! All you need is Kahlua and some vodka for a good time.
Mimosa from Love and Lemons
Have a brunch coming up? You can't go wrong with this simple, delicious, and much-loved cocktail.
It doesn't get much easier than this cocktail—you probably already have the ingredients on hand!
All you need is some lemon soda like Sanpellegrino Limonata and a bit of gin! The Beautiful Mess recipe also adds some simple syrup and fresh lemon juice for some additional kick but it's just as tasty without it, too.
Bellini from The Salty Marshmellow
Just like a mimosa, but with delectable peach juice instead of OJ. This recipe adds blended peaches to make it extra special, but come prosecco and peach juice is all you need!
What are your favorite two-ingredient cocktails? Share it below!