As someone who values the gift of learning above almost all else (alongside kindness, honesty, and authenticity), I'm always looking for ways to feel more inspired by and engaged with the world around me. Now a few years off from turning 30, I've *mostly* moved away from the mindset that I need to check off a bunch of arbitrary milestones and am instead looking for ways to infuse every day with a bit more wonder and weave in curiosity at every turn.
I remember when I graduated from college the keynote speaker told us, "You are not done learning. You've only been given the tools with which to learn. Now it's up to you to use them, and continue your own education from here." She was right, and the idea resonated with me not only in that moment but every day since.
Featured image by Sara Prince.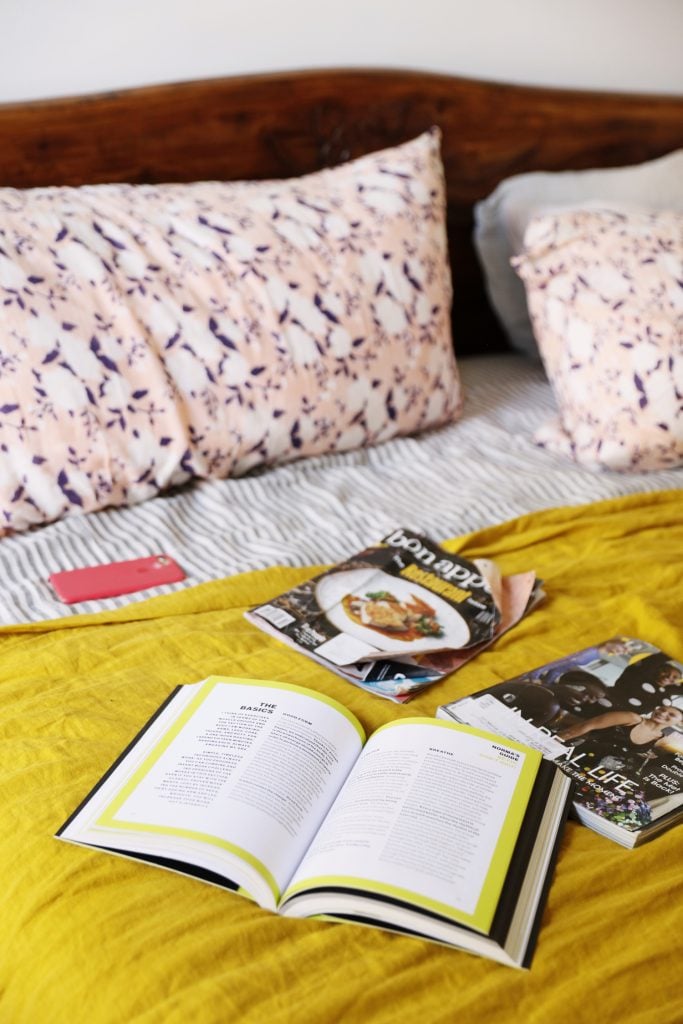 It seems that continuing education often gets pushed to the wayside in adulthood (especially when you're working a demanding job or caring for demanding toddlers). But looking at the idea of wellness as a whole, what we feed our minds is just as important as what we feed our bodies. The good news is that finding healthy brain food is much easier than it seems—in fact, it's all around us.
With that truth in mind, I put together 10 ideas for boosting your brain and illuminating your perspective. Below are tasks and inspiring to-do's that'll challenge how you see and move about in the world and leave you in awe at all there is to learn.
Wondering How to Get Smarter? These 10 Ideas Will Feed Your Intellect and Fuel Your Inspiration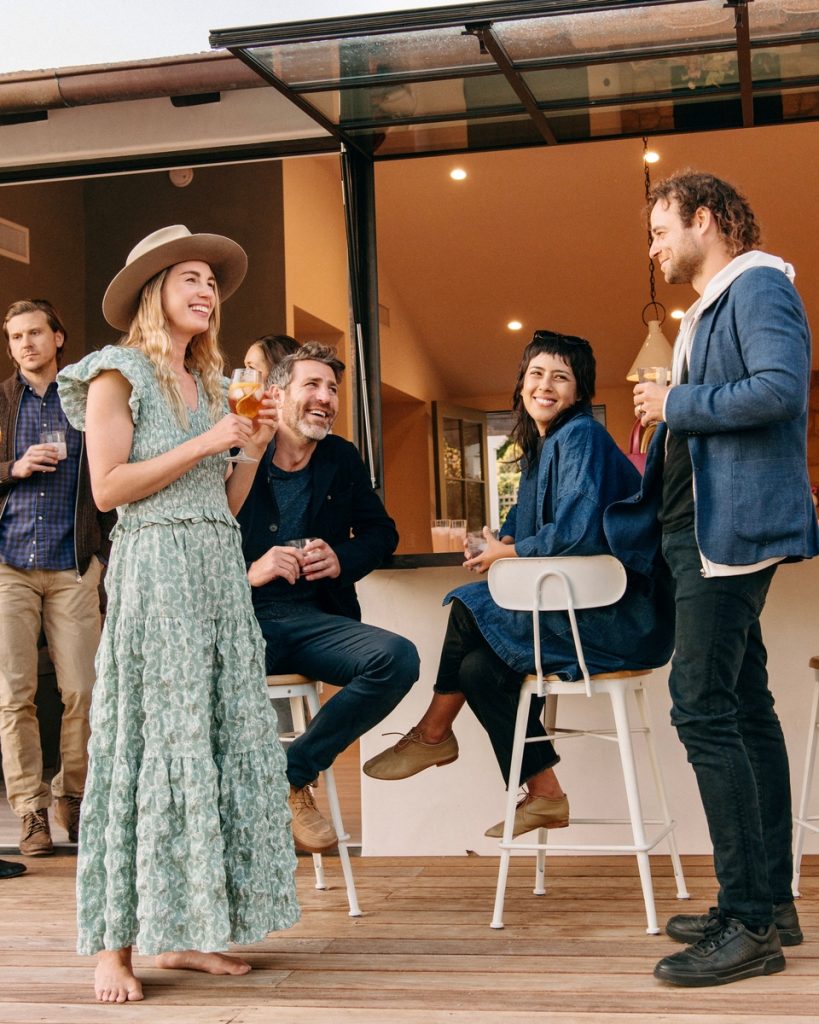 Engage in Ideas-Based Conversations
While I'm never one to look down upon how others choose to spend their lives, there's an Eleanor Roosevelt quote that's stuck with me since I first heard it years ago: "Great minds discuss ideas. Average minds discuss events. Small minds discuss people." While gossip is great and fun to indulge in every once in a while, I find that my most satisfying and growth-promoting conversations happen when I'm reflecting upon books, films, or articles with friends. From there, the chat naturally evolves and starts to take shape around a central theme.
By doing this, I'm not only connecting deeper with loved ones and gaining insight into their perspective, but I'm also reaching outside of myself, opening my mind to the possibilities that lie beyond my experience. I always leave these conversations with more questions, but I learned long ago that though answers can provide conclusive, concrete definitions, when new questions and curiosities pop into our minds, we continue to seek inspiration at every turn.
Attend a Play
If somewhere along the way you decided you're not a "theatre person," I challenge you to give a live production another shot. Comedies can be a great entry point into the world of theatre, and catching a play stimulates your brain in a special way. It's an experience you share with the performers, and bonds you to your fellow audience members as well.
While Broadway gives you a once-in-a-lifetime artistic experience and everyone should see Hamilton, most cities offer local productions that rival the quality of these larger, professionally-produced shows. One of the major perks of living in a city like Austin is having access to the incredible lineup of productions happening at The Long Center. Check out their full season of events listed here!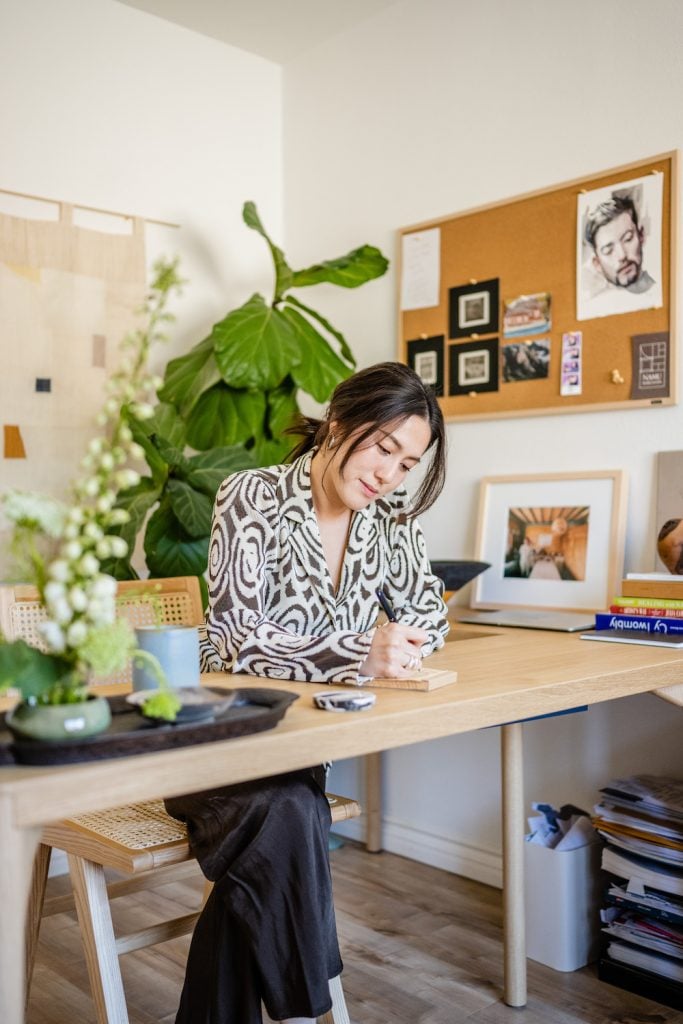 Create a Daily 'To-Read' List
Ever since I got my first computer in high school, I've curated a 'to-read' list that I routinely go through every morning while I have my coffee. It's full of blogs, beautiful sites (like the one you're reading right now!), and news sources that not only cover the big stories of the day, but dive deep into new research, studies, and findings that leave me stunned at all there is to know.
Spend a little time intentionally scrolling the internet and identifying the sites that resonate with you. And if you'd like the ideas or inspiration of the day sent straight to your inbox, subscribe to a few of our favorite email newsletters.
Watch a Foreign Film
Once you step foot into the wide world of foreign films, you may start to see Hollywood and blockbuster movies in a new light. Expanding your mind through foreign films is about more than just reading subtitles—you're experiencing a story told from a different cultural point of view. Foreign films can surprise you, shock you, and stimulate your mind in a way that most Hollywood movies don't.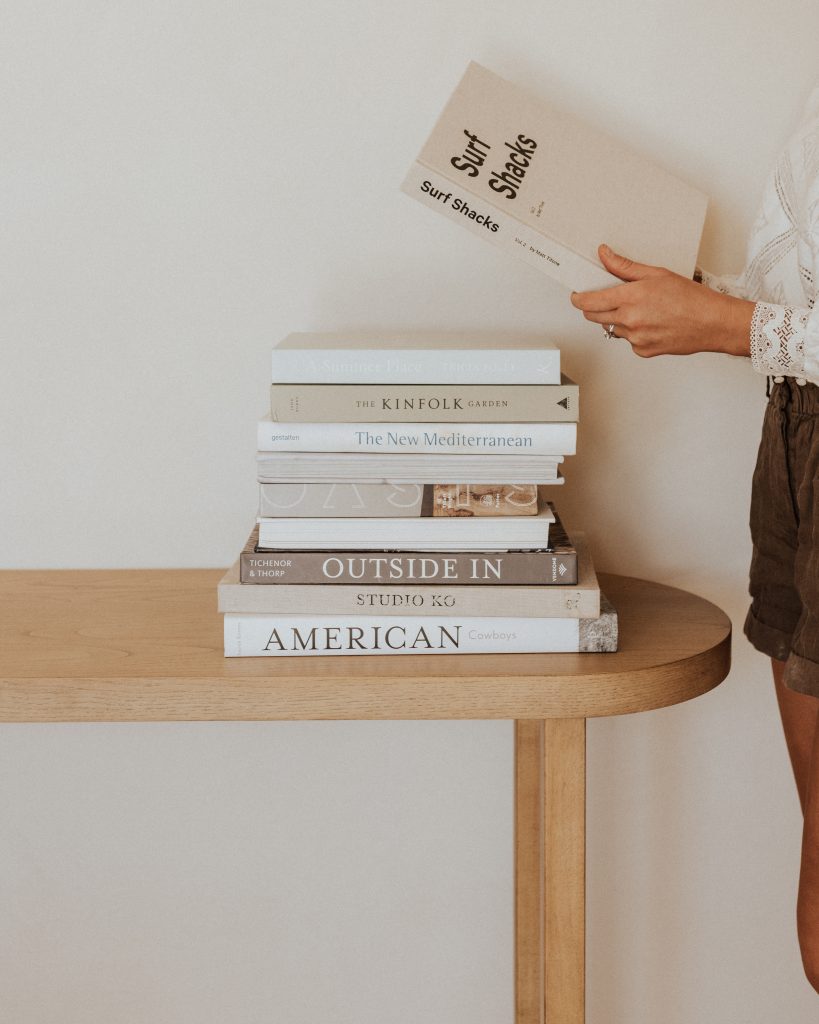 Pick Up a Good Book (or Two)
We all know that reading stimulates the mind, and while I love scouring the internet for novel ideas and game-changing perspective shifts (see above), there's nothing like cracking open and fully immersing yourself in a new book. And the good news is that there is no better time to begin your reading journey than the start of summer. Check out our go-to favorite author you have to pick up—and who you won't be able to put down.
Start Learning a Second Language
Learning another language isn't just good exercise for your brain, it's also one of the best ways to steep yourself in the values and perspectives of another culture. The deep ideas of a place are often revealed through its words. I've been using Rosetta Stone to learn Spanish for a while now, and my frequent trips to Mexico are becoming richer and more meaningful because of the language.
And while I haven't used it myself, everyone around me has only good things to say about how effective and easy it is to learn a new language on Duolingo. Whatever means of entry you choose, trust the process—it might be hard at first, but you'll be amazed by how quickly you'll pick it up.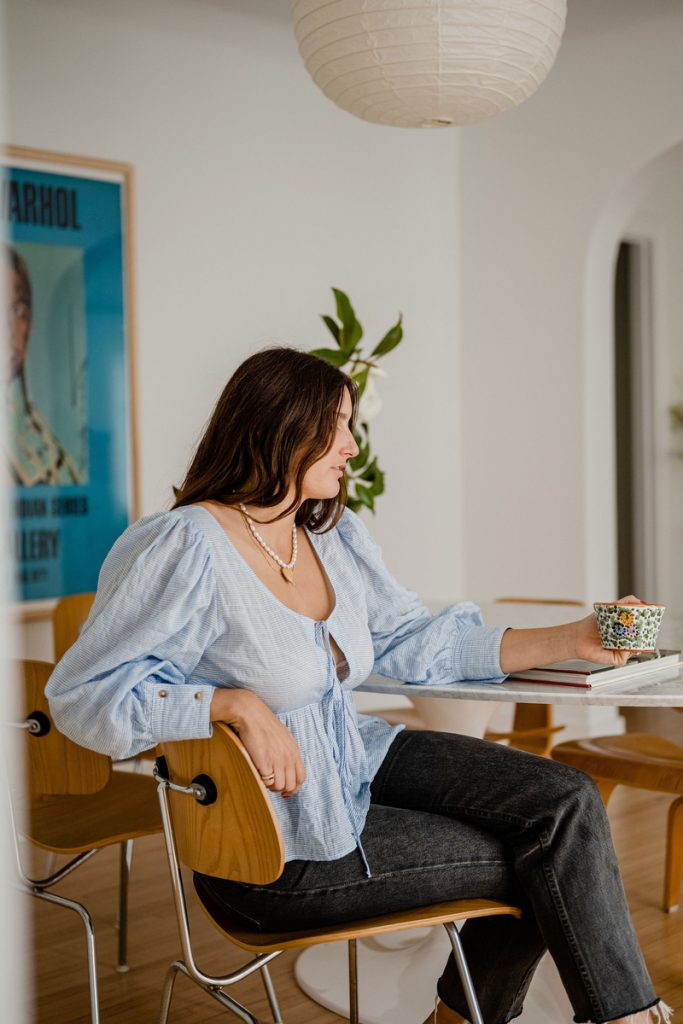 Listen to a Great Podcast
I love listening to podcasts in the car and even in bed at night—it's a nice break from looking at screens all day. I'm hooked on Stephen West's series Philosophize This!, which covers philosophical thought from the Pre-Socratics all the way to the present day. But trust that there is truly no end to all the great podcasts out there. For our favorites, check out these career-oriented options, episodes that deliver all the best parenting advice, and these grab-bag podcasts that'll make it hard (re: impossible) to press pause.
Visit a Museum
An afternoon visit to a local museum is one of the quickest and easiest ways to give your mind a refresh. Challenge yourself to get out of your comfort zone—hit the ancient artifacts wing if you're typically into post-modern art. Visit a historical museum if you usually go to art museums. Grab a friend to go with you; I guarantee that you'll have plenty to talk about.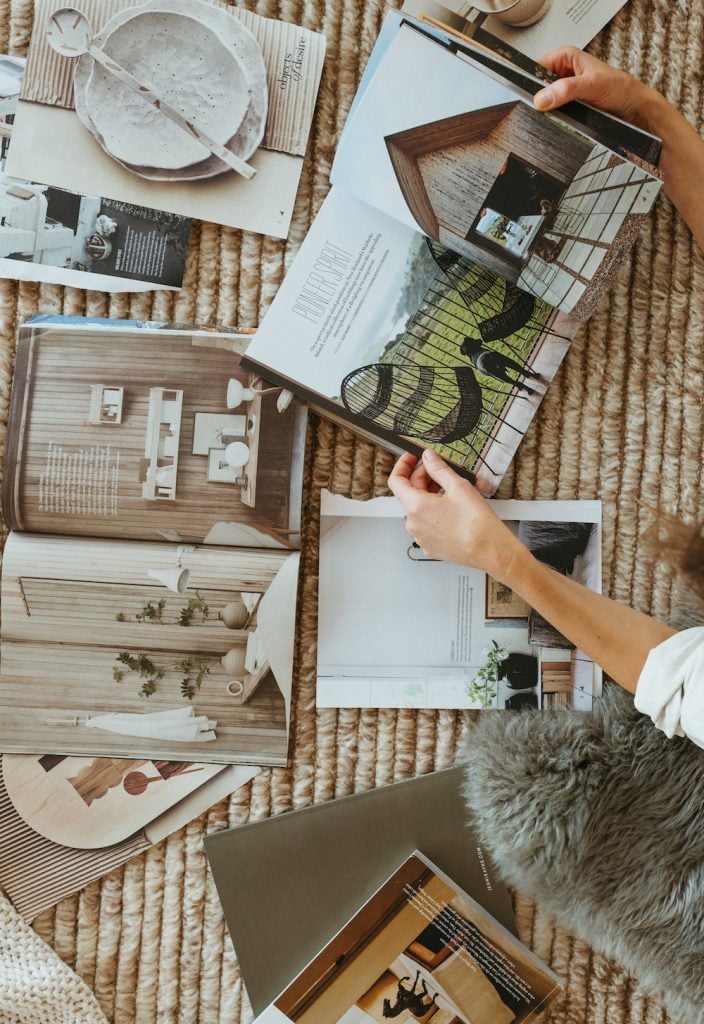 Watch a Documentary
Can you believe that once upon a time most people equated the term documentary with boring? Thankfully, more and more people have caught on to this exciting genre and you can now browse many excellent documentaries on Netflix, Hulu, and HBO Max (or whatever streaming platform you're currently partial to). Learn something new by tuning in to one of the best new documentaries.
Brush Up on Your Geography
I'm addicted to using the Brainscape app for geography. It's a really effective way to learn and remember nations. I can now claim to know which two countries are in between Vietnam and Thailand… can you?
This post was originally published on June 30, 2019, and has since been updated.