If there's one aesthetic I never thought would have a comeback moment, it's the 00's fashion trends, and yet, here we are. Everywhere I turn I'm haunted by the specters of my youth—low rise jeans, trucker hats, baguette bags, wrap-around shades, and scarf tops abound. Gen Z is all about it and I kind of love that for them. But if they're going all-in on the Y2K trend, then they're also going to need an education in the best 2000s movies first—how else will they fully understand the vibe of the time?
What is it about Gen Z and the early aughts? This curious nostalgia has led to a thrifting explosion. Even Vogue wrote about the resurgence of the Y2K aesthetic among fashion-forward Zoomers. Few things capture the zeitgeist and style more than the movies listed below, each one has the ability to send me back into that carefree time when Paris Hilton and studded belts were king.
It's easy to think back on the early and mid-2000s as a sartorial disaster, but it was so much more than that! These movies remind us how carefree it was back then and how we believed in love. But most importantly, the 00's era also ushered in more diverse stories than we'd previously seen, like Precious and Brokeback Mountain.
So, put on your bucket hat and babydoll tee shirt, because it's time to check out the 17 best 2000s movies.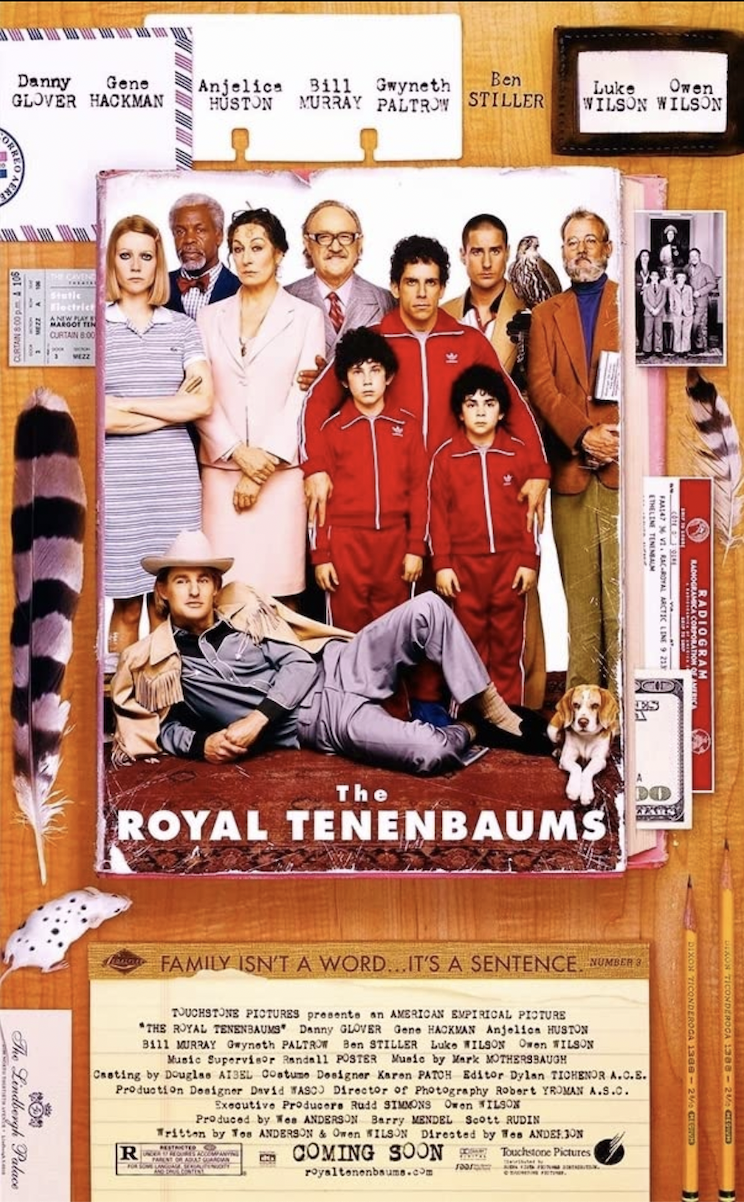 The Royal Tenenbaums
Why we love it: Where to begin with this timeless classic! One of director Wes Anderson's best, The Royal Tenenbaums features a stellar cast and is pretty much the only thing that 16-year-old me could talk about for weeks on end. It's a visual dream, hilarious, and has a terrific soundtrack to boot.
Iconic quote: "I think we're just gonna have to be secretly in love with each other and leave it at that."
Where to stream: Amazon Prime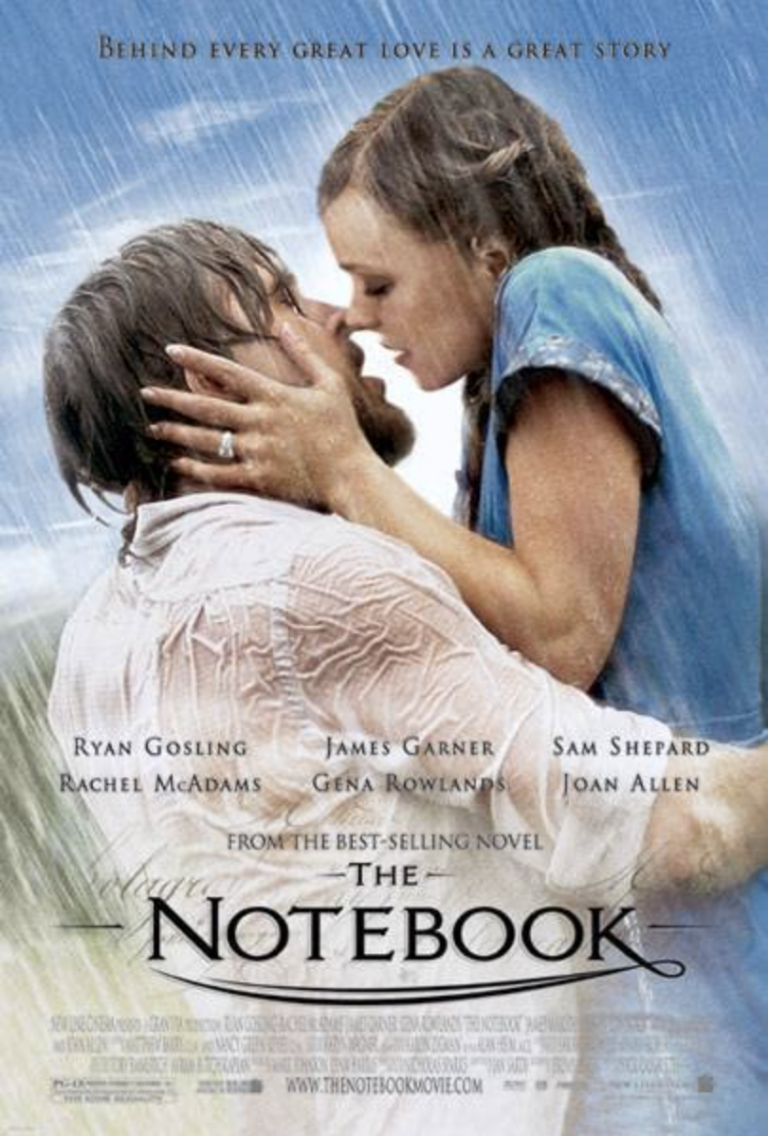 The Notebook
Why we love it: Ryan Gosling is at his swooniest in this heartbreaking tale. It's a passionate and deeply romantic love story that frankly made our standards for men way too high, but that's neither here nor there. Adorable newcomer Rachel McAdams is a delight in this charming film (she also gave us Mean Girls the same year, AN ICON!) It's a must on any best 2000s movies list.
Iconic quote: "Summer romances begin for all kinds of reasons, but when all is said and done, they have one thing in common. They're shooting stars, a spectacular moment of light in the heavens, fleeting glimpse of eternity, and in a flash they're gone."
Where to stream: Amazon Prime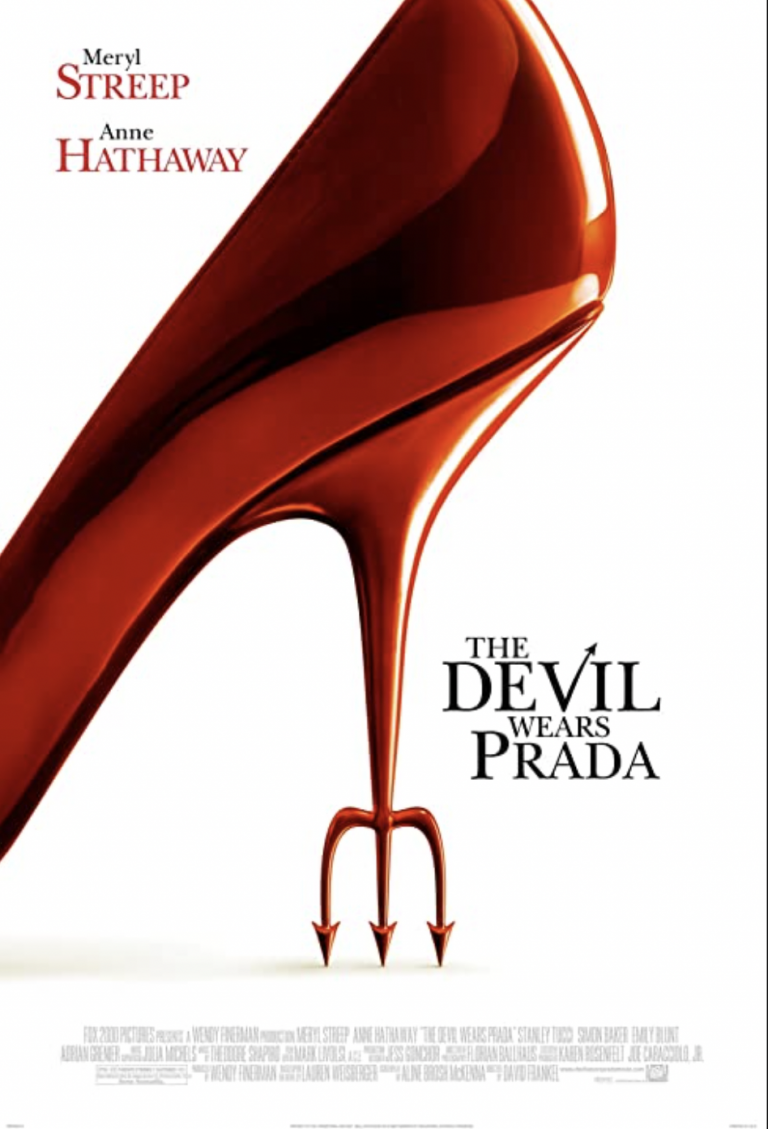 The Devil Wears Prada
Why we love it: The film adaptation of the best-selling book by the same name was one of the biggest hits of the early aughts. Aside from giving us the gift of countless Meryl Streep zingers, this smart, sweet, and funny movie puts y2k fashions front and center. It's a great way to sneak a peek at the high-end styles of the early 2000s.
Iconic quote: "By all means move at a glacial pace. You know how that thrills me."
Where to stream: Starz and Amazon Prime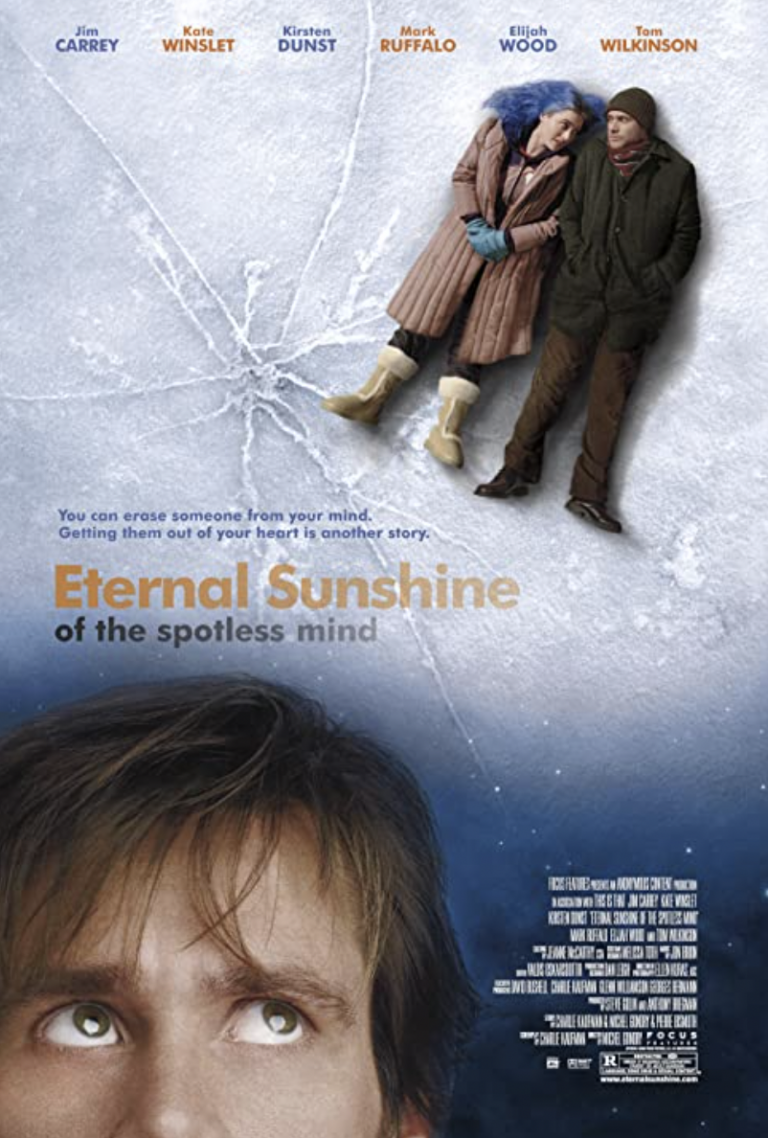 Eternal Sunshine of the Spotless Mind
Why we love it: What's not to love about this complicated and wholly original story about love and heartbreak? The powerhouse combo of French director Michel Gondry's legendary aesthetic and screenwriter Charlie Kaufman's unique script sets the stage for a possibly perfect film. It captures the pathos, style, and yearning of a generation.
Iconic quote: "Too many guys think I'm a concept, or I complete them, or I'm gonna make them alive. But I'm just a fucked-up girl who's lookin' for my own peace of mind; don't assign me yours."
Where to stream: Showtime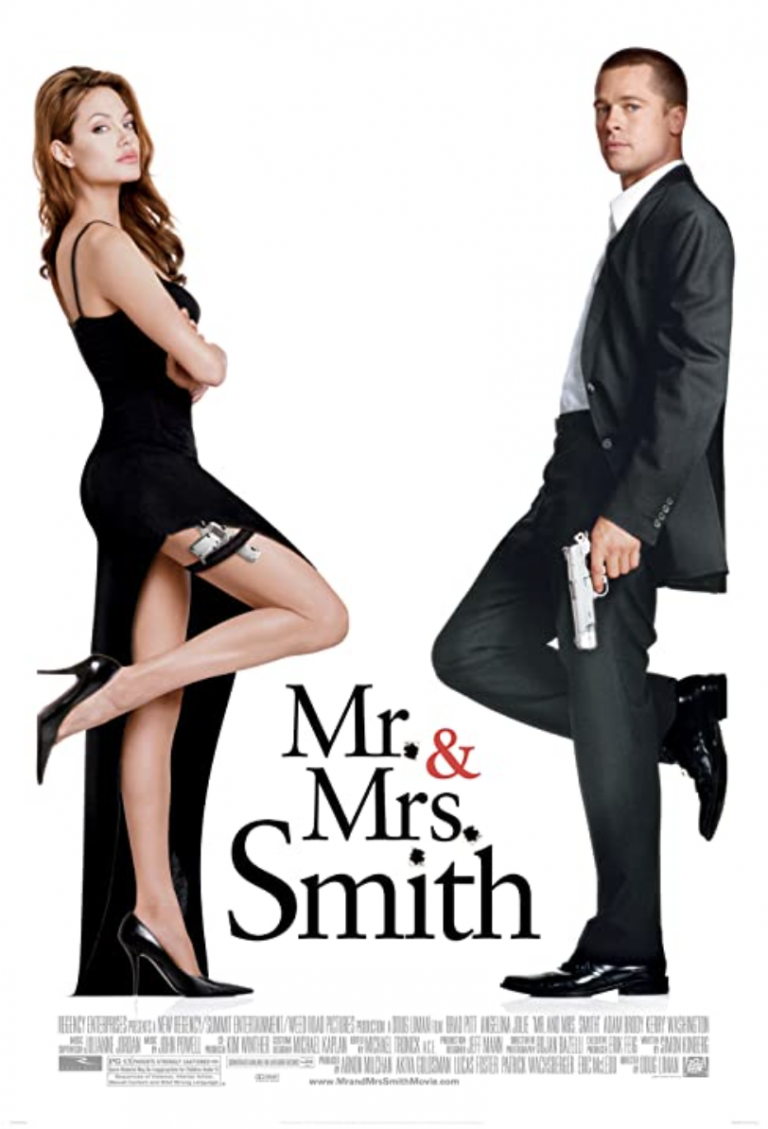 Mr. & Mrs. Smith
Why we love it: Few films captured the cultural imagination quite like this iconic action movie starring two of the biggest stars of the time, Brad Pitt and Angelina Jolie. It was made all the more sensational with the insinuation that Pitt and Jolie's affair during the film ended his relationship with America's Sweetheart, Jennifer Aniston. The gossip was as big as the film! Tabloids aside, it's a fun, funny, and action-packed romp.
Iconic quote: "We have an unusual problem here, Jane. You obviously want me dead, and I'm less and less concerned for your well-being."
Where to stream: Amazon Prime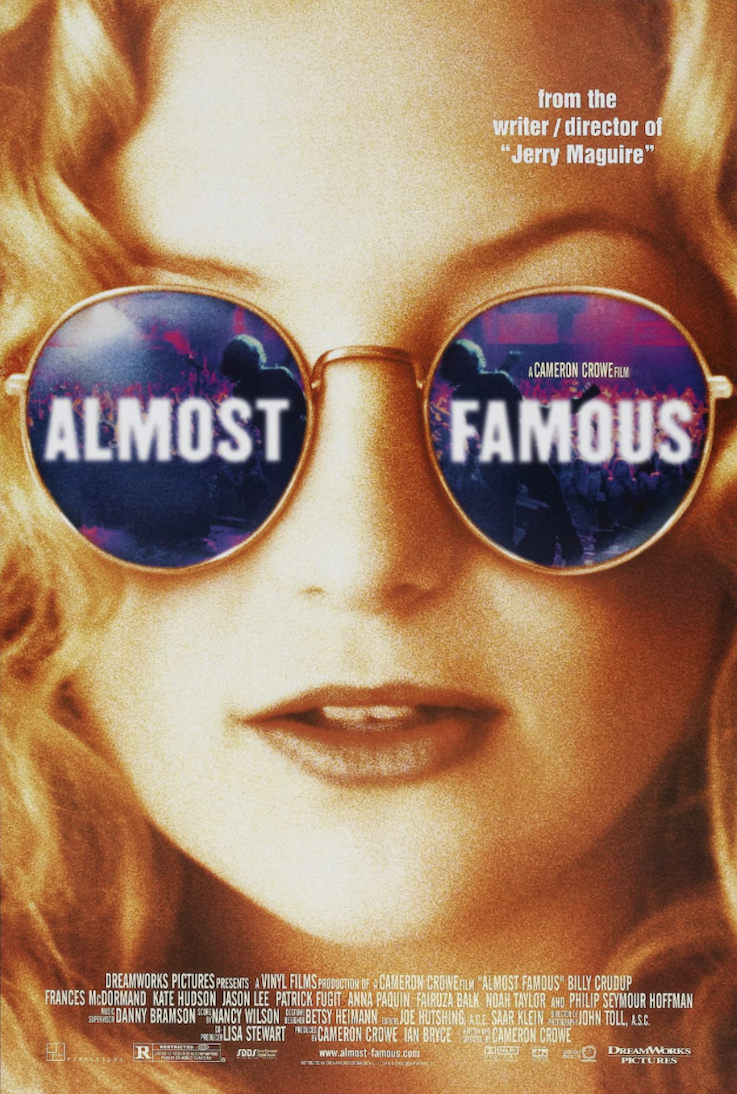 Almost Famous
Why we love it: Based on screenwriter Cameron Crowe's experiences working as a teen journalist for Rolling Stone, Almost Famous gives us a look at what it was like to be a rock star, groupie, manager, and teenager in the 70s. It's a sweet love letter to music, with a lovely cast and soundtrack that is forever burned in my brain.
Iconic quote: "If you think Mick Jagger will still be out there trying to be a rock star at age 50, then you are sadly, sadly mistaken."
Where to stream: Paramount+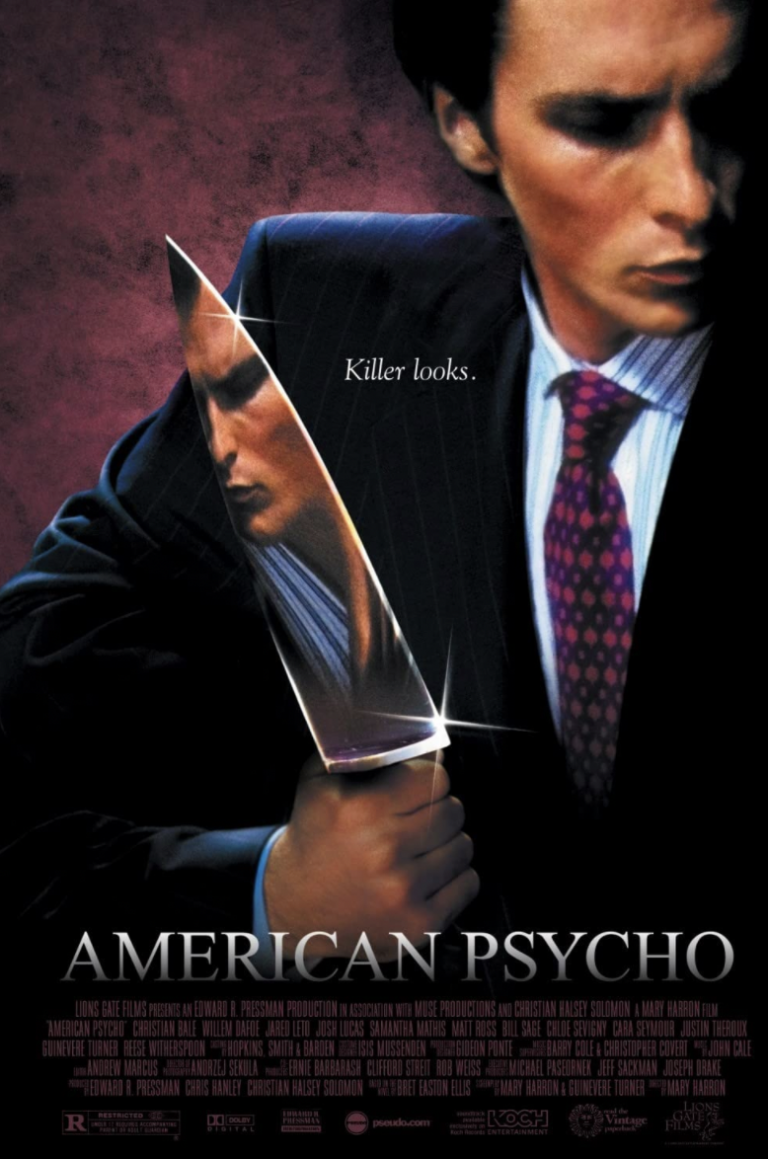 American Psycho
Why we love it: Only director Mary Harron could take Bret Easton Ellis' gruesome novel and turn it into one of the most iconic films of the decade. It's a darkly funny portrayal of a serial killer wreaking havoc in the excesses of New York City in the late 80s. Christian Bale gives an insane and absolutely spot-on performance that can't be missed.
Iconic quote: "There is an idea of a Patrick Bateman; some kind of abstraction. But there is no real me: only an entity, something illusory. And though I can hide my cold gaze, and you can shake my hand and feel flesh gripping yours and maybe you can even sense our lifestyles are probably comparable… I simply am not there."
Where to stream: Amazon Prime and Showtime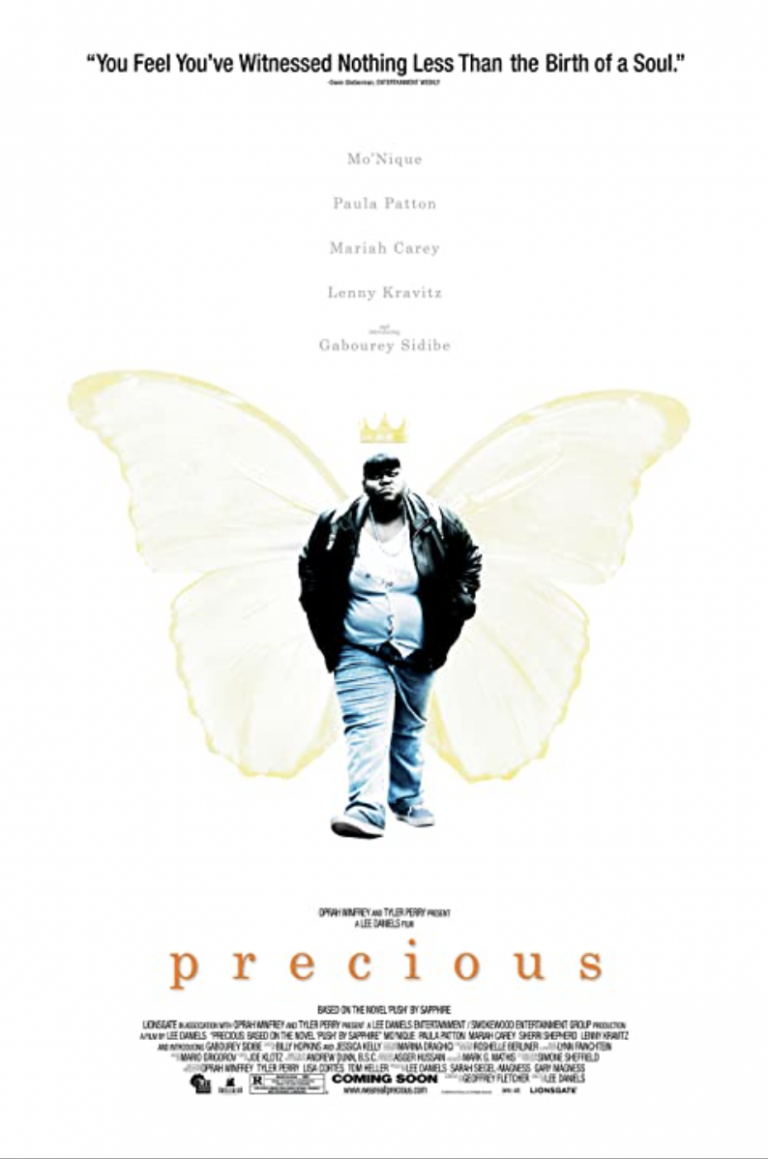 Precious
Why we love it: Precious is not an easy film to watch, but it is an incredibly important movie that raised awareness about poverty, abuse, and more when it was first released. It follows the story of a young teenager in Harlem circa 1987 who is given the chance to enroll in an alternative school with the hope that her life can change. It is one of those movies that helped to push diversity and representation to the mainstream since the previous era of entertainment had been extremely homogenous.
Iconic quote: "I'm gonna break through or somebody gonna breakthrough to me."
Where to stream: Amazon Prime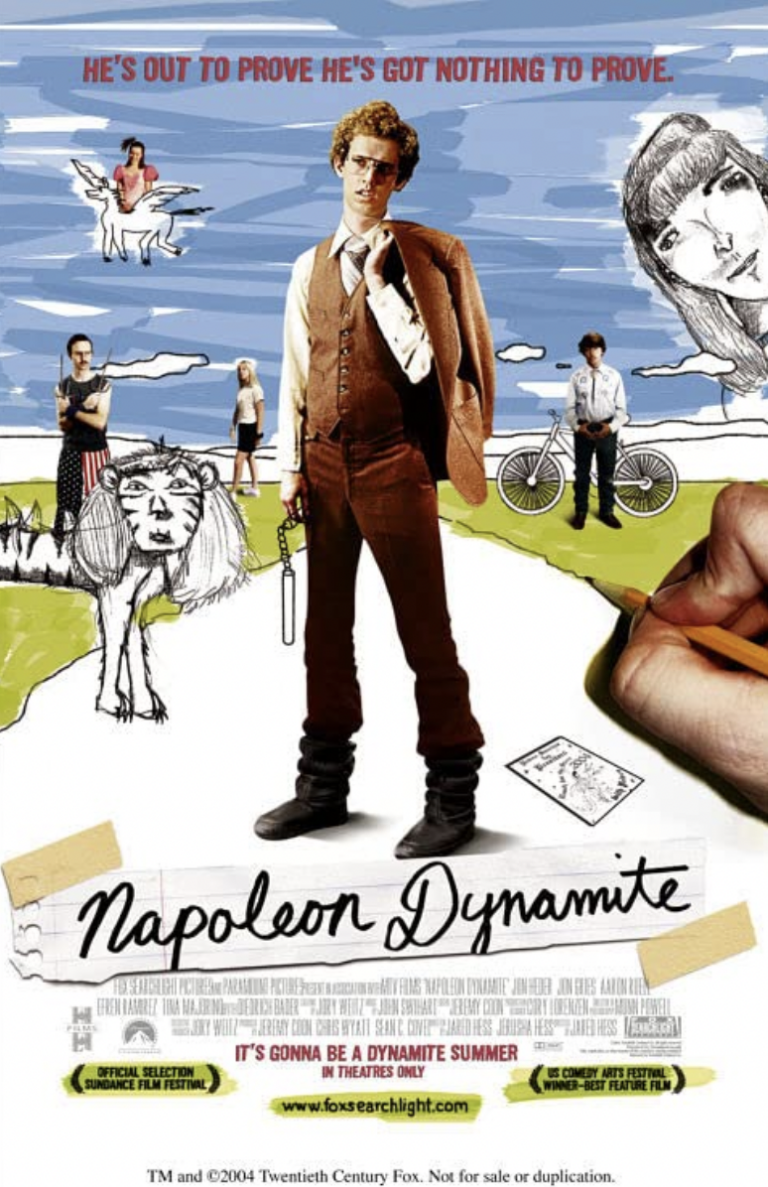 Napoleon Dynamite
Why we love it: Looking back, I can't say that I quite remember why it was that everyone (myself included) was obsessed with Napoleon Dynamite. We must really have needed a laugh. It's a hilarious, weird, and straight-up kooky movie about a loner who decides to help a new friend run for school president.
Iconic quote: "How was school?" … "The worst day of my life, what do you think?"
Where to stream: Amazon Prime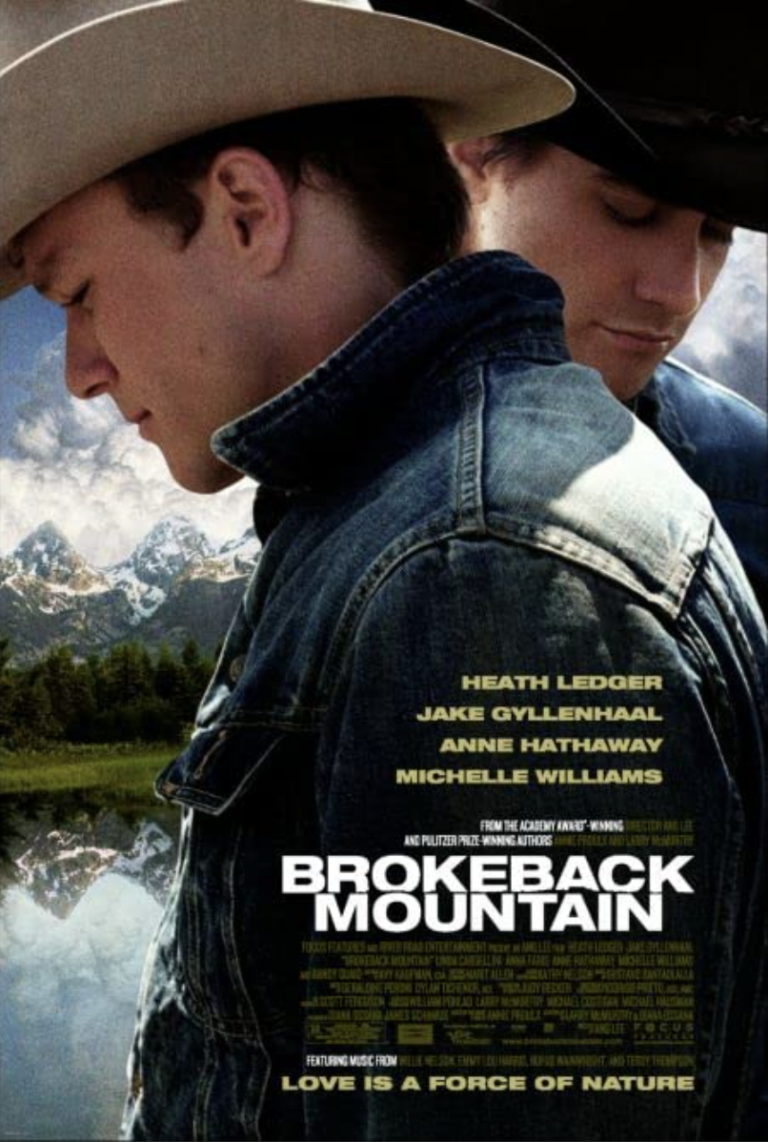 Brokeback Mountain
Why we love it: This beautiful, tragic love story paved the way for more films and television shows that put queer characters at the forefront. It was a critical and box office success, during a time in which other queer films were relegated to indie theaters and direct to video releases. This timeless movie is made all the more special by the late Heath Ledger's moving, heartfelt performance. You can't miss it.
Iconic quote: "There ain't never enough time, never enough."
Where to stream: Amazon Prime and Showtime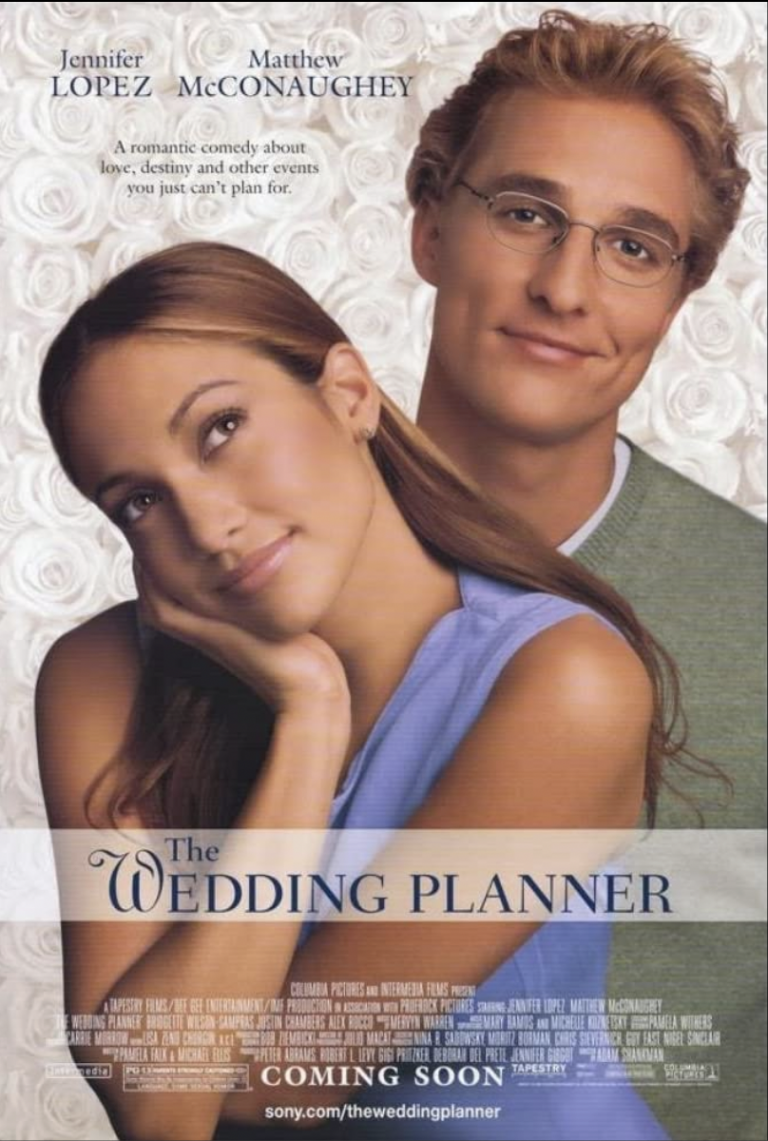 The Wedding Planner
Why we love it: JLo and Matthew McConaughey in a classic romcom? Yes, please! This duo makes a sweet and charming pair as a wedding planner who falls in love with one of her grooms. As as you can imagine, chaos and romance ensue.
Iconic quote: "A girl asks you to dance, you dance."
Where to stream: Bravo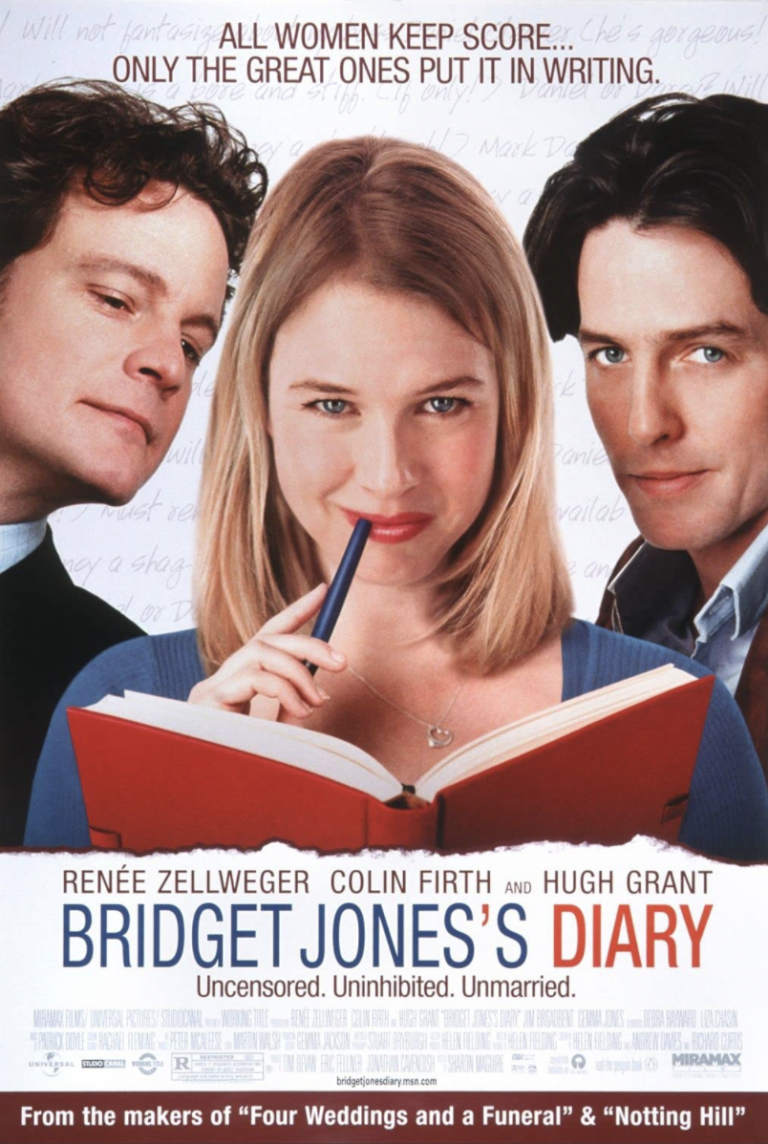 Bridget Jones's Diary
Why we love it: It doesn't get much better than Hugh Grant in a romcom, especially when he's a villain. Renee Zellwegger is an absolute dream in this hilarious, sweet, and timeless movie about a London singleton looking for love. She was already pretty famous when this movie came out, Bridget Jones made her a bone fide. It mainly holds up!
Iconic quote: "It is a truth universally acknowledged that when one part of your life starts going okay, another falls spectacularly to pieces."
Where to stream: Amazon Prime and Starz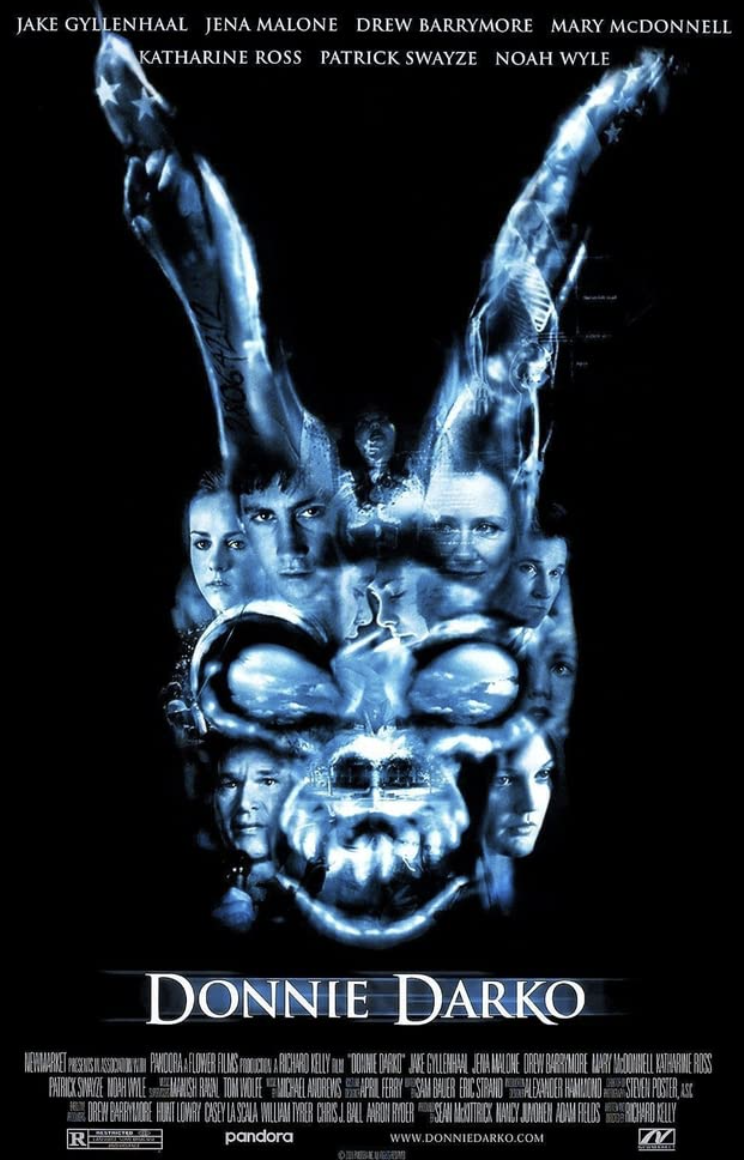 Donnie Darko
Why we love it: Weirdos everywhere flocked to watch Donnie Darko in cinemas, myself included. It is a strange, arty, and dark coming-of-age film that to this day still feels unique and slightly experimental. Then indie-darling Jake Gyllenhaal plays the titular role. Hilariously, he has since admitted that at the time of filming even he had no idea what the movie was about. Check it out for a surreal experience. You were definitely not a cool art kid if you hadn't seen Donnie Darko in the early aughts.
Iconic quote: "This famous linguist once said that of all the phrases in the English language, of all the endless combinations of words in all of history, that "cellar door" is the most beautiful."
Where to stream: Amazon Prime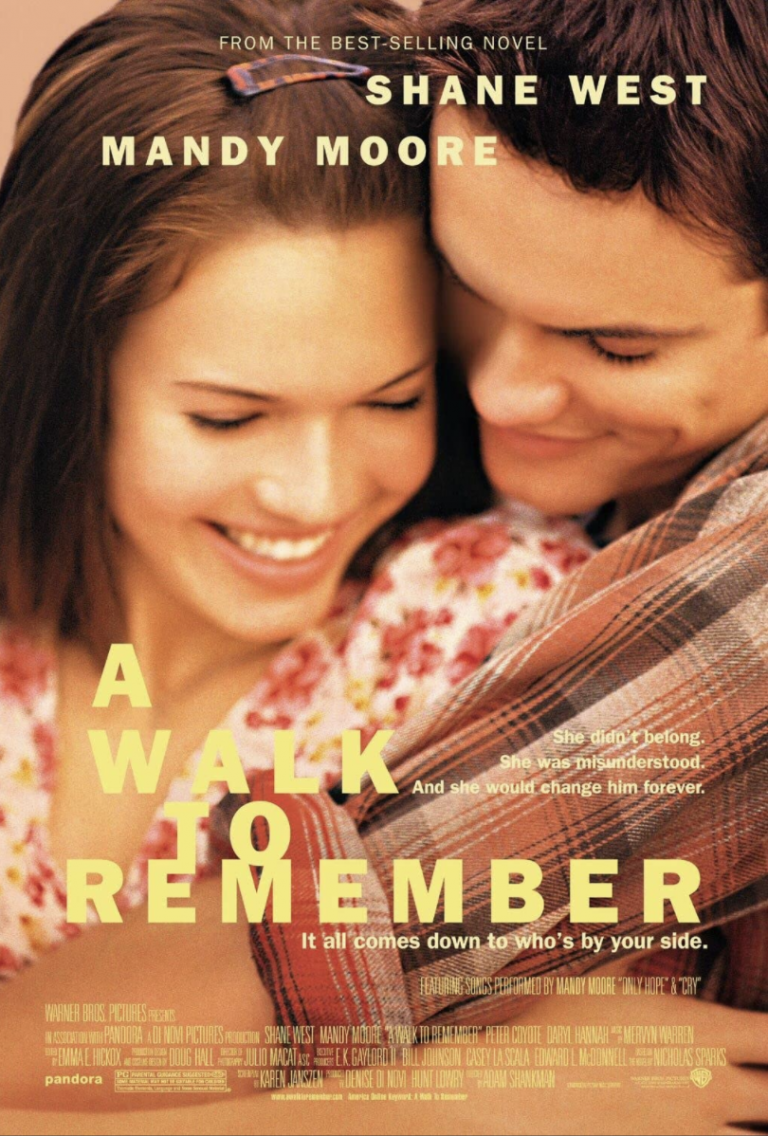 A Walk to Remember
Why we love it: Mandy Moore has been America's Sweetheart since she landed on the scene as a teen pop singer, and A Walk to Remember marked her first foray into the world of film. It's a sugary-sweet story based on a YA novel of the same name, and it was a massive hit. It's a little corny with just the right amount of teen romance thrown in. I couldn't get enough.
Iconic quote: "You have to promise you won't fall in love with me."
Where to stream: Amazon Prime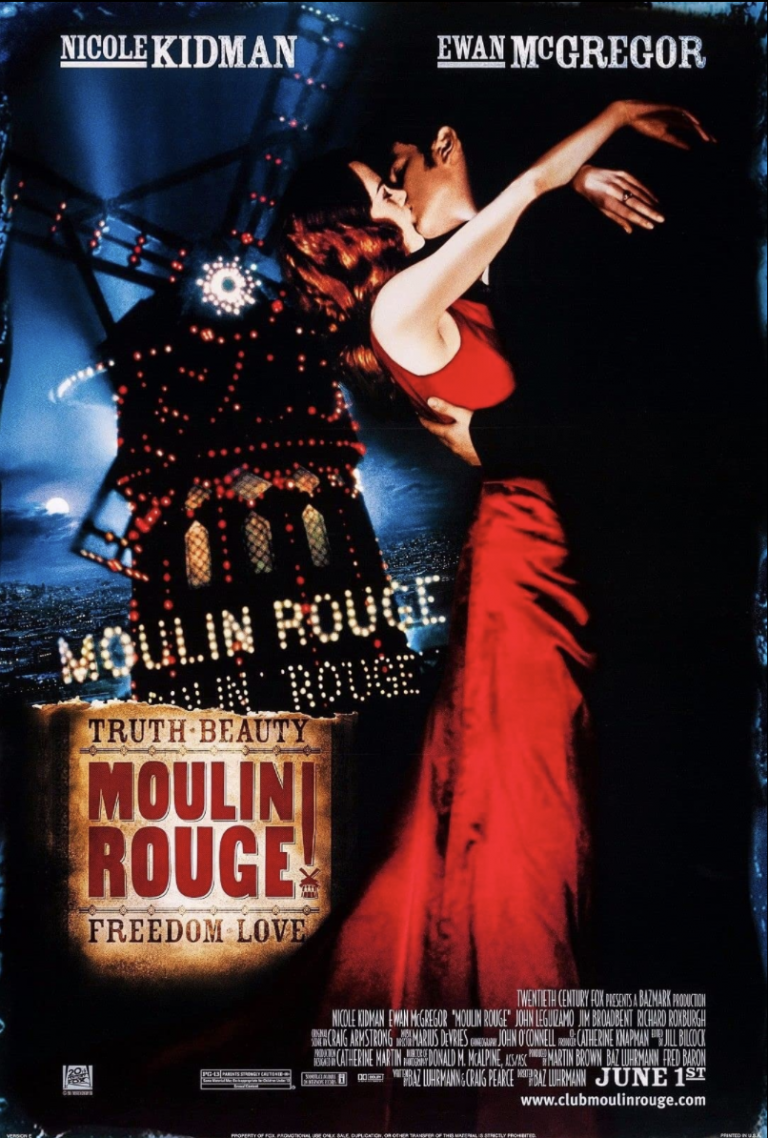 Moulin Rouge
Why we love it: When Moulin Rouge first came out, it had been a minute since the world had seen a decent original movie musical. It was an absolute smash. It wasn't just for theater kids—everyone loved seeing megastar Nicole Kidman playing a courtesan who falls in love with a lowy poet. If you've never watched it, do yourself a favor and check it out ASAP. It's a visual stunner, the music is killer, and the story tells a timeless tale of love and loss.
Iconic quote: "The greatest thing you'll ever learn is just to love and be loved in return."
Where to stream: Amazon Prime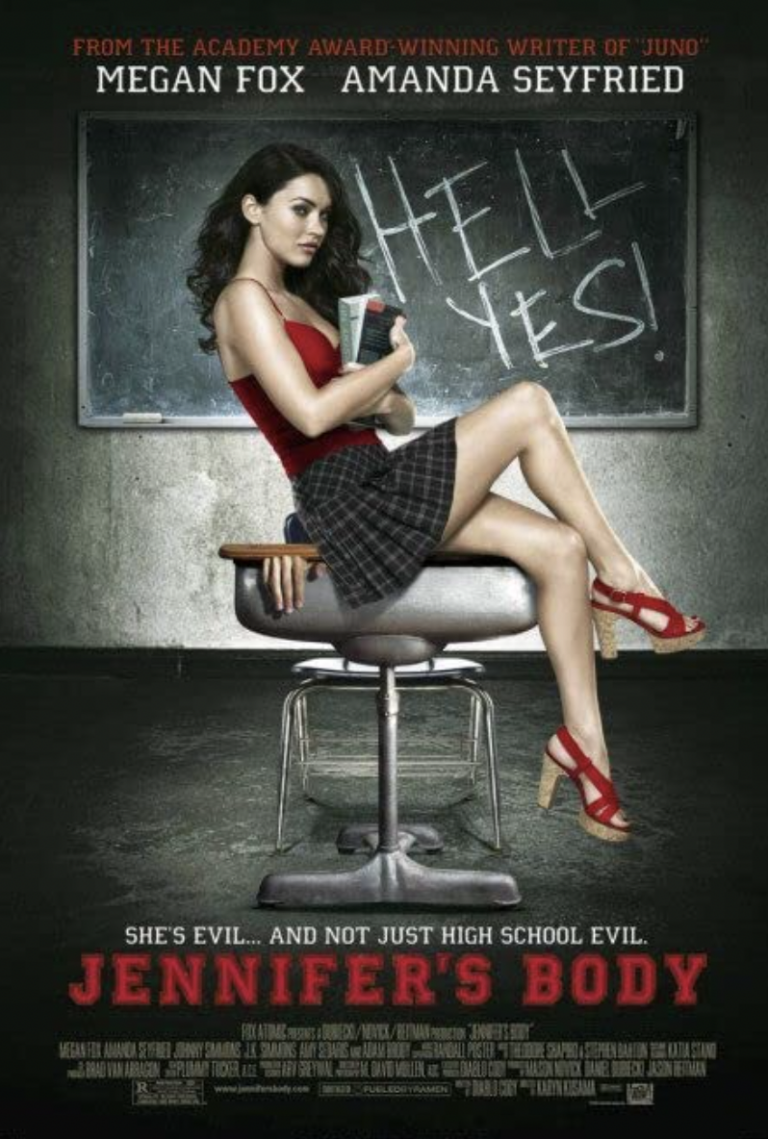 Jennifer's Body
Why we love it: This past year has brought justice for Jennifer's Body. This movie was sensationalized at the time for many reasons—primarily its queer themes and the frenzy surrounding actor Megan Fox. (Who at the time was subject to intense amounts of objectification.) It's become a cult classic that turns many of the horror genre's tropes on its head—and is also just campy fun.
Iconic quote: "I mean, they did go all 'Benihana' on my ass with that knife, and it should've killed me, but for some reason… it didn't."
Where to stream: Hulu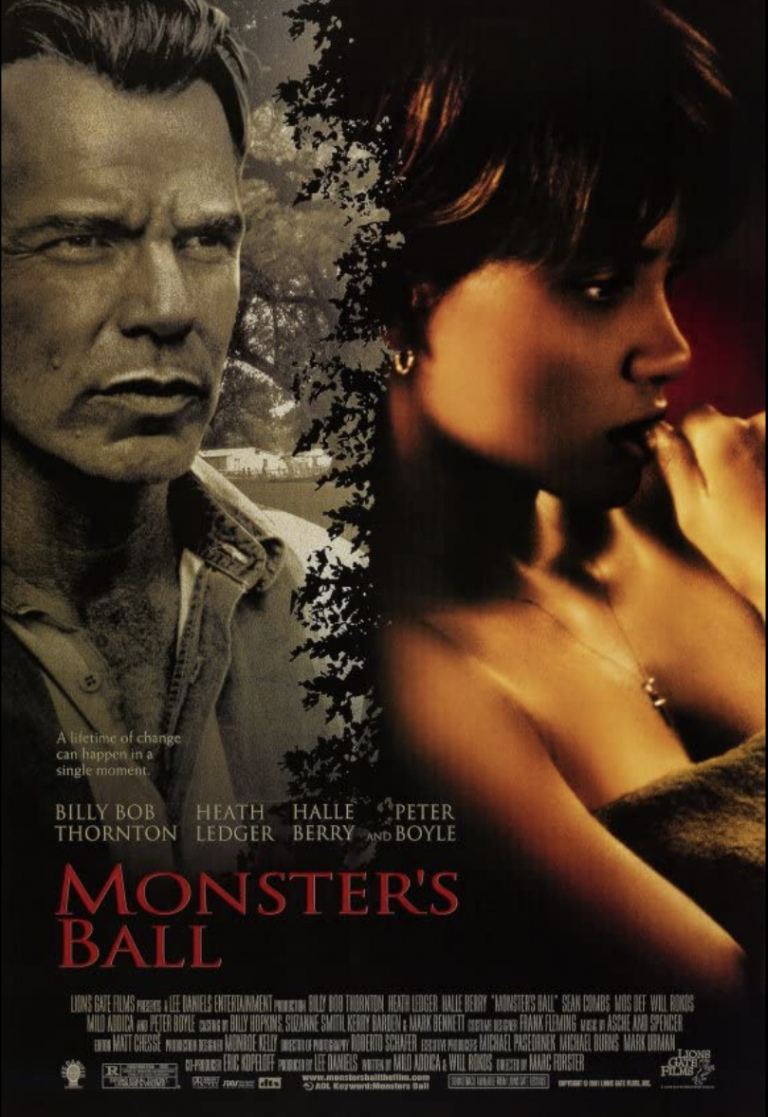 Monster's Ball
Why we love it: This is another thematically intense film from the early 2000s. Brilliant storytelling and iconic performances from Billy Bob Thornton and Halle Berry, who won the Oscar for her role, make it well worth a watch.
Iconic quote: "I've always believed that a portrait captures a person far better than a photograph. It truly takes a human being to really see a human being."
Where to stream: Amazon Prime and Showtime