Anytime I find myself in need of a little comfort (which, let's face it, has been often in recent months) I turn to the nostalgic movies of my youth. Ah, the 90s! With the decade came some standout best 90s movies that deserve to have their moment. This sweetly romanticized era gave us some seriously timeless classics and introduced many of us to iconic filmmakers like Spike Lee, Sofia Coppola, and more. But because I can't be the only one who finds themselves scrolling endlessly through Netflix while trying to figure out what to watch, I've compiled a list of the best 90s movies that are available on streaming.
I find that the 90s turned out some of the most quintessential genre-defining films. It doesn't get better than a 90s rom-com, teen flick, or sappy—yet deeply emotional—drama. I had to force myself to stop at 41 because there are just too many great options to pick from. Your girl spent a lot of time at Blockbuster—she's seen it all!
Featured image by Michelle Nash.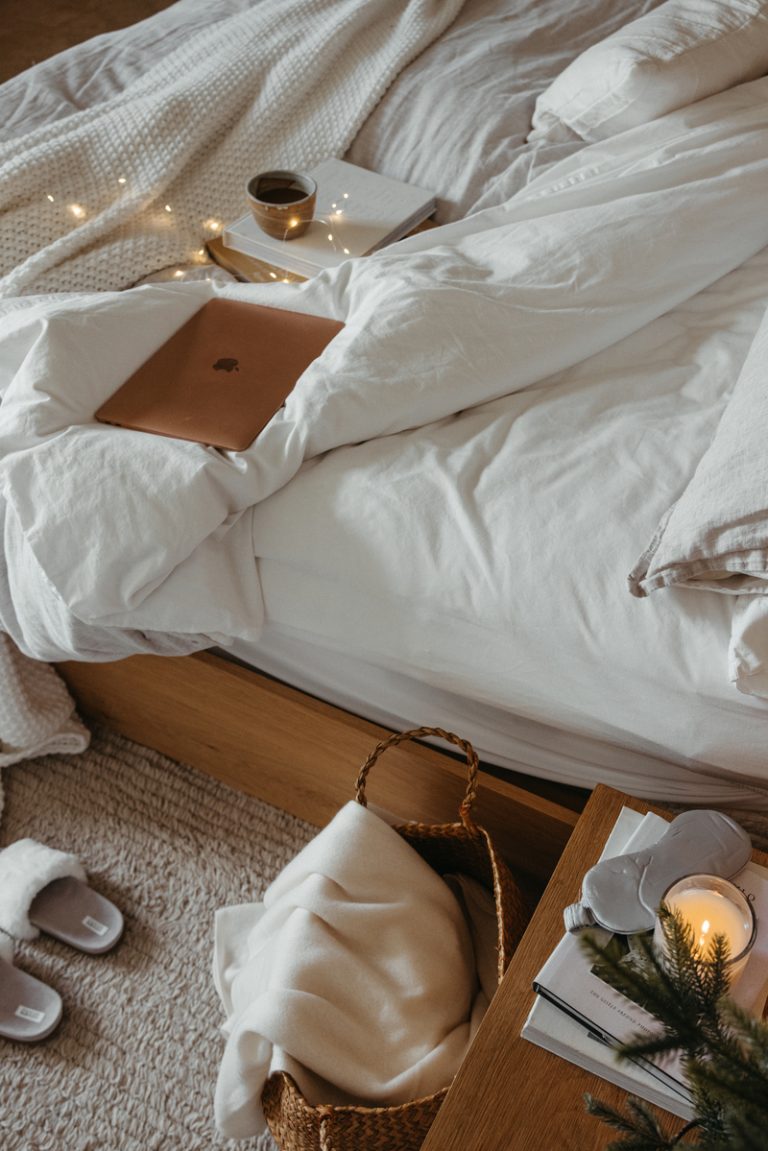 You may notice that the list is all over the place, in what I consider to be the best way. There are some Oscar winners that are clearly of the highest filmmaking caliber, but there are others that were basically just superstar vehicles that have become cult classics not because they're stellar works of art, but because they're a part of the cultural lexicon. (Insert all Ben Affleck movies here.)
The Best 90s Movies to Stream Right Now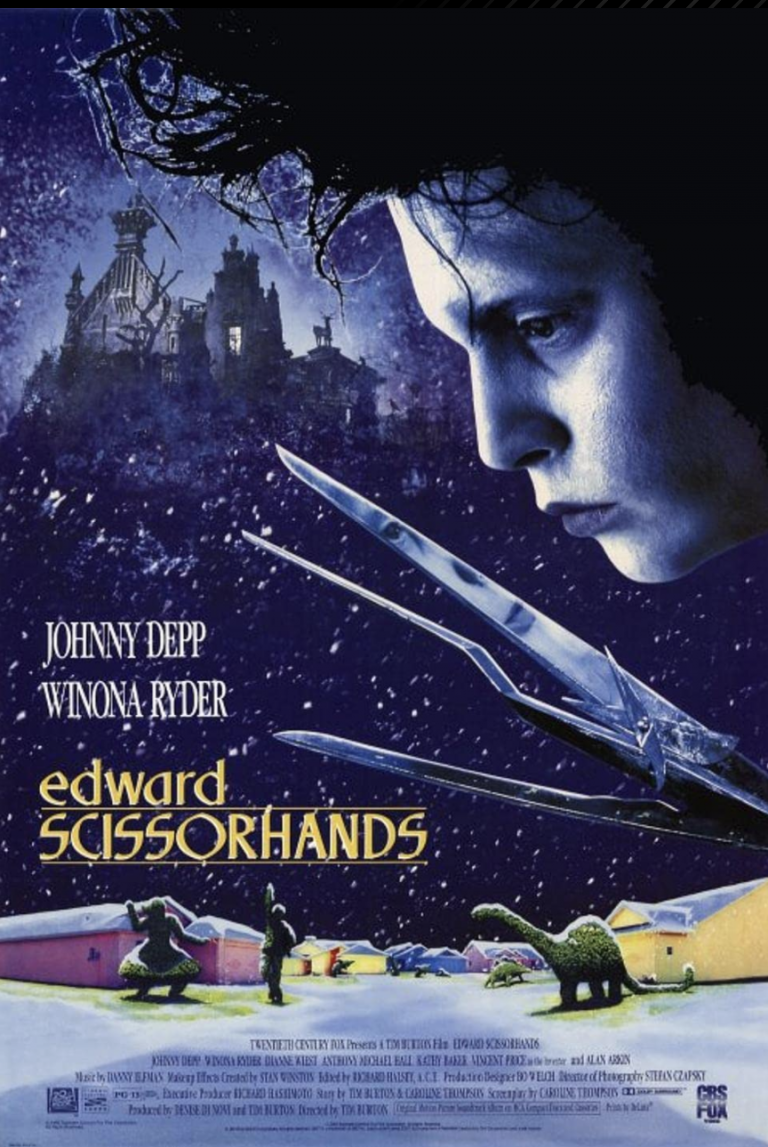 Edward Scissorhands, 1990
Where to begin with this fantastical love story? Director Tim Burton created the ultimate goth romance between an artificially constructed boy with scissors for hands and an all-American girl. After a life of solitude in a castle on a hill, Edward Scissorhands, played by Johnny Depp, is discovered by a kind woman who welcomes him into her home and community. He falls in love with her daughter, Kim, played by Winona Ryder, and they have a short but sweet romance before the town turns on him. There are literal torches and pitchforks. Come for the gorgeous design, great acting, and sweet story, and stay for Danny Elfman's beautiful score.
Standout line: "Hold me." … "I can't."
Available on: Amazon Prime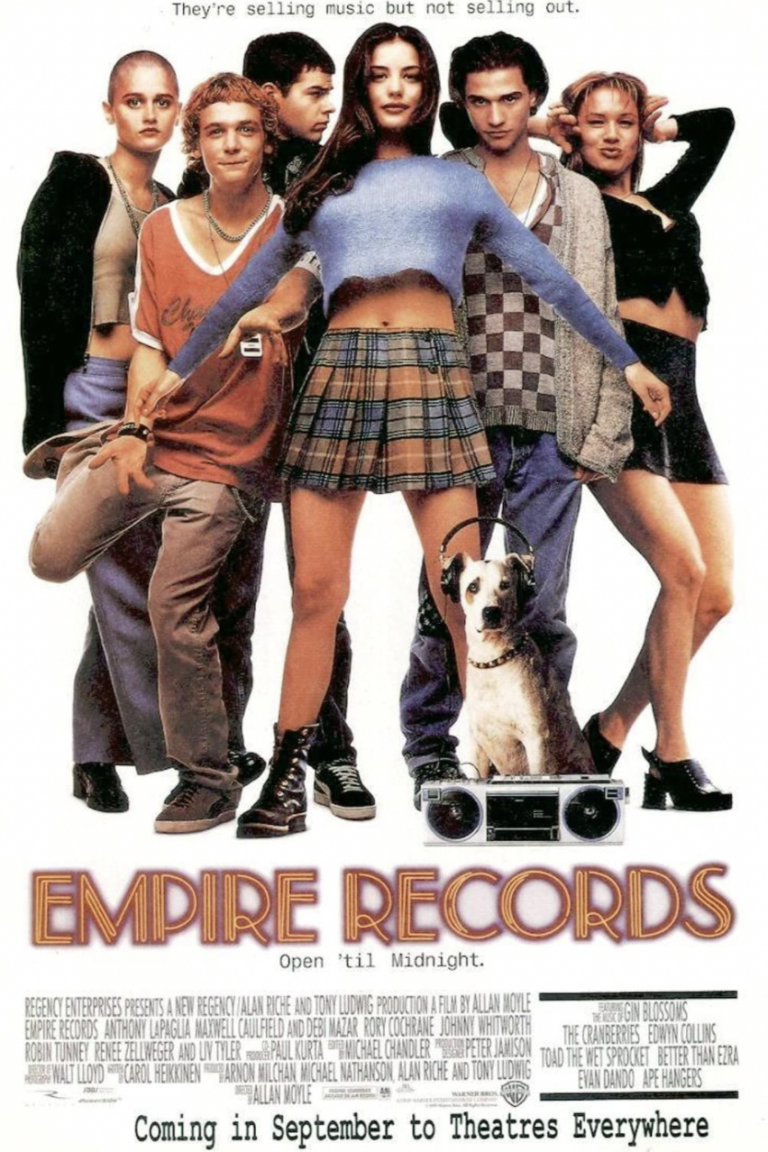 Empire Records, 1995
Did anyone else spend the better part of the mid-90s trying to recreate Liv Tyler's look in this movie? Hilarious, sweetly touching, and the epitome of Gen X grunge cool, Empire Records follows the lives of the teen employees of a record store during a single fateful day.
Standout line: "I went to rock and roll heaven, and I wasn't on the guest list."
Available on: Starz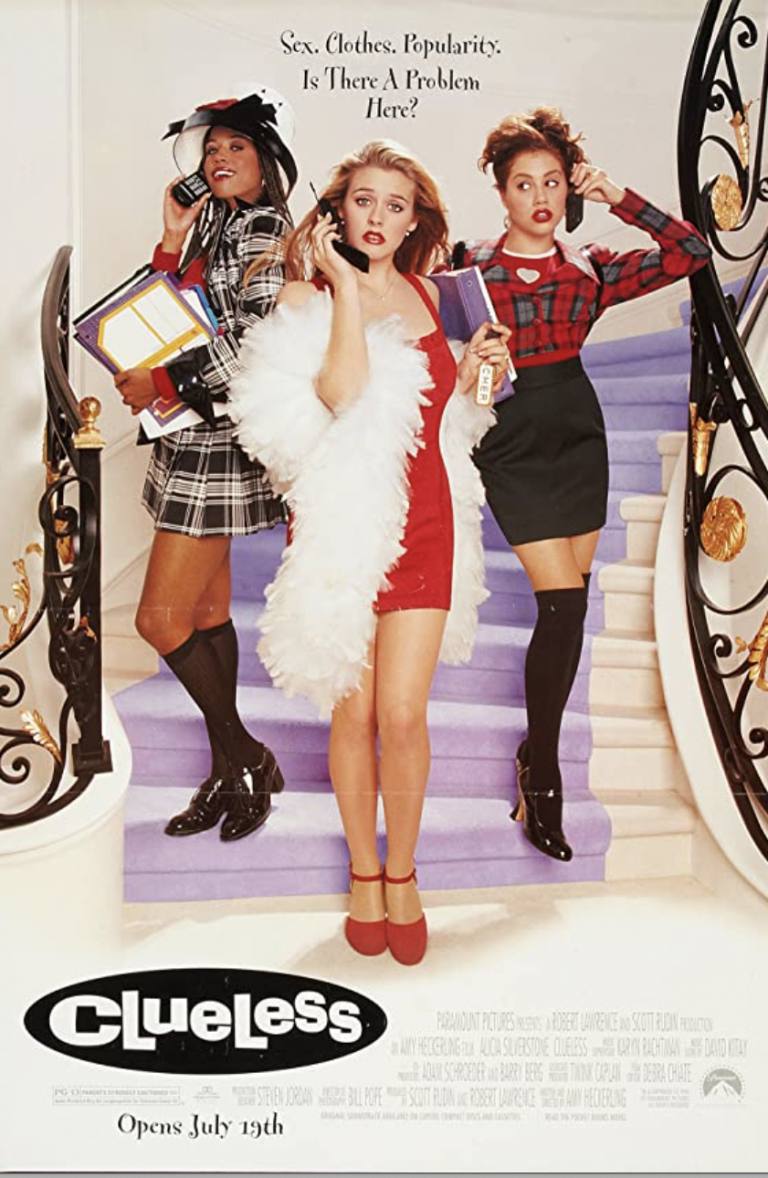 Clueless, 1995
Verrrrry loosely based on the classic Jane Austen novel, Emma, Clueless follows the life of Cher Horowitz, a Beverly Hills rich kid with a heart of gold. This seemingly shallow popular girl decides to play matchmaker for two of her teachers, and in the process realizes that things are not always as they seem. The movie is funny, cute, sweet, and somehow timeless while still being a total product of its time.
Standout line: "As if!"
Available on: Paramount+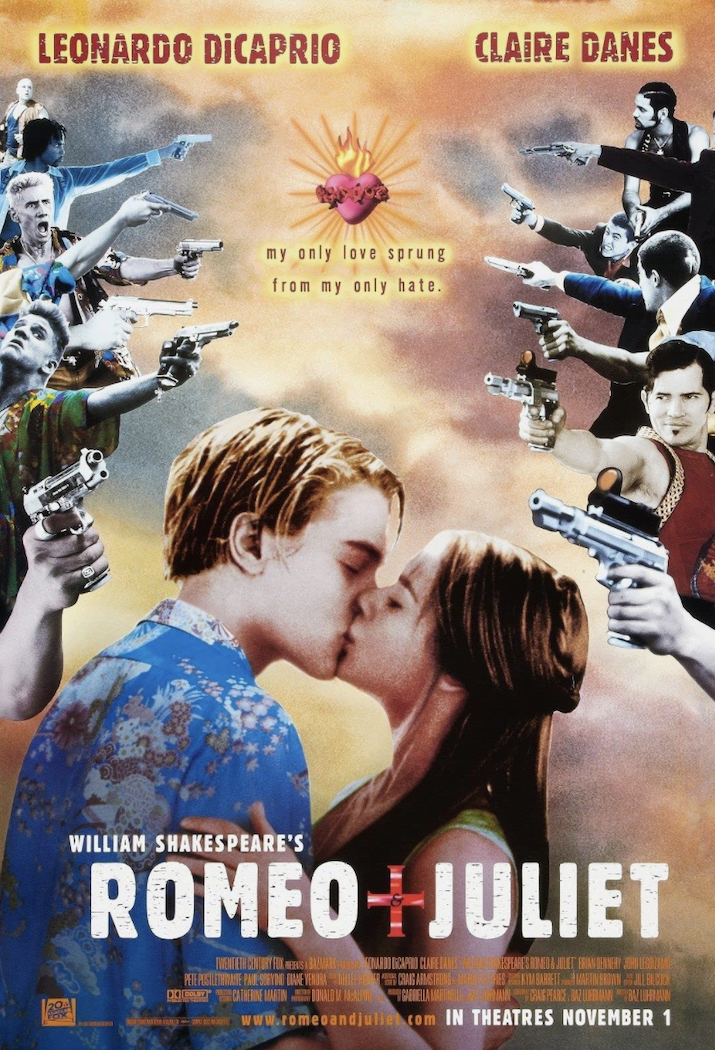 Romeo + Juliet, 1996
One of the most swoon-worthy films of the 90s, Baz Luhrman's take on Shakespeare's Romeo and Juliet cannot be missed. Leonardo DiCaprio is at his hottest, Claire Danes is angelic, and the chemistry between the two is absolute fire. If you've never seen it, don't be put off by the fact that the movie is in the original Shakespearean dialogue. It's a modern take that is sexy, visually stunning, and features one of my all-time favorite soundtracks.
Standout line: "But, soft! What light through yonder window breaks? It is the east, and Juliet is the sun."
Available on: Amazon Prime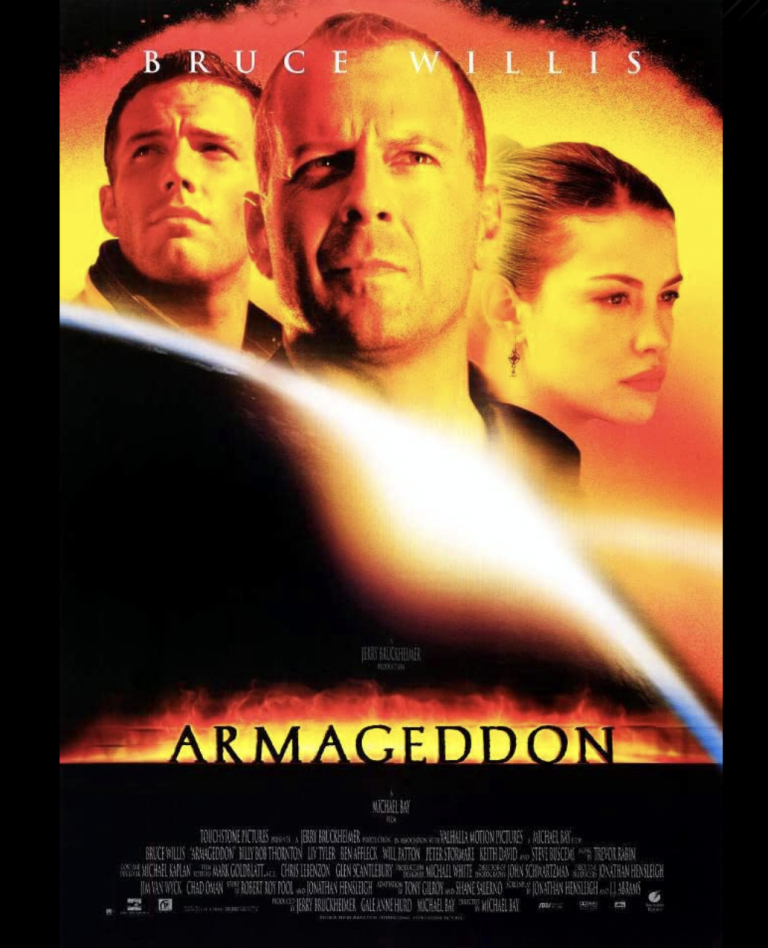 Armageddon, 1998
This movie features one of the most implausible and absurd plots of our time. After discovering that an asteroid is barreling toward Earth, NASA recruits a misfit team of oil drillers to save the planet. But you know what? It just WORKS. It's campy, hilarious, sweet, and features a superstar cast that includes Ben Affleck, Liv Tyler, Bruce Willis, Steve Buscemi, and more.
Standout line: "Have you ever heard of Evel Knievel?" … "No, I never saw Star Wars."
Available on: HBO Max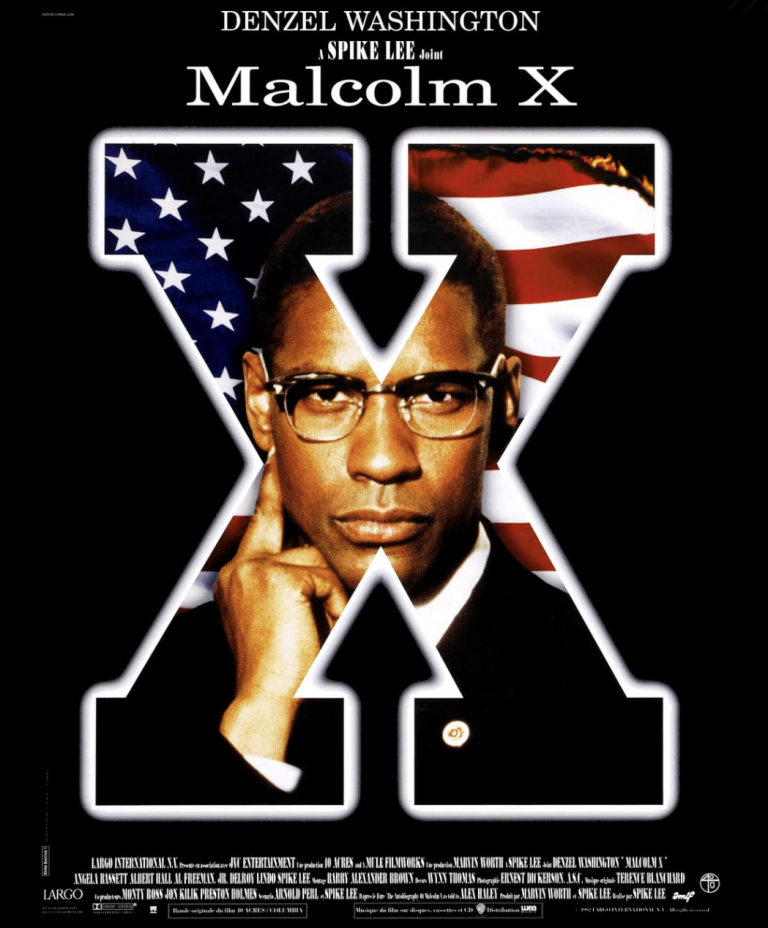 Malcolm X, 1992
Based on Alex Haley's book, The Autobiography of Malcolm X, this Spike Lee-directed film is as iconic as it gets. Starring Denzel Washington, it covers the life of the controversial and still-influential Black Nationalist leader. It takes you from his early life and career through his ministry as a member of the Nation of Islam. It's certainly not a light watch, but it's an important one.
Standout line: "We didn't land on Plymouth Rock. Plymouth Rock landed on us!"
Available on: HBO Max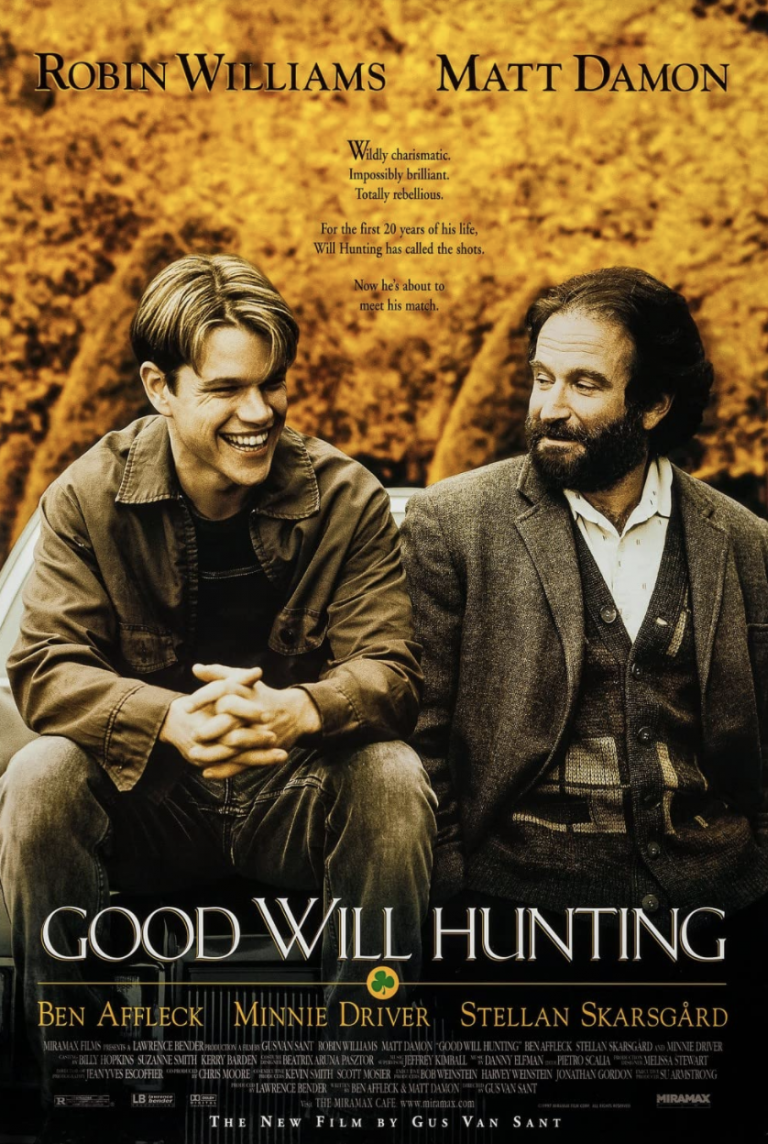 Good Will Hunting, 1997
I still can't think about the late Robin Williams without tearing up, and his Academy Award-winning performance in this film is one of the standouts of his career. Written by Ben Affleck and Matt Damon, it tells the tale of an M.I.T. janitor from the south side of Boston who has a genius-level knack for mathematics. It's a riveting look at class dynamics, love, loss, and what it means to succeed.
Standout line: "Son of a bitch…He stole my line."
Available on: HBO Max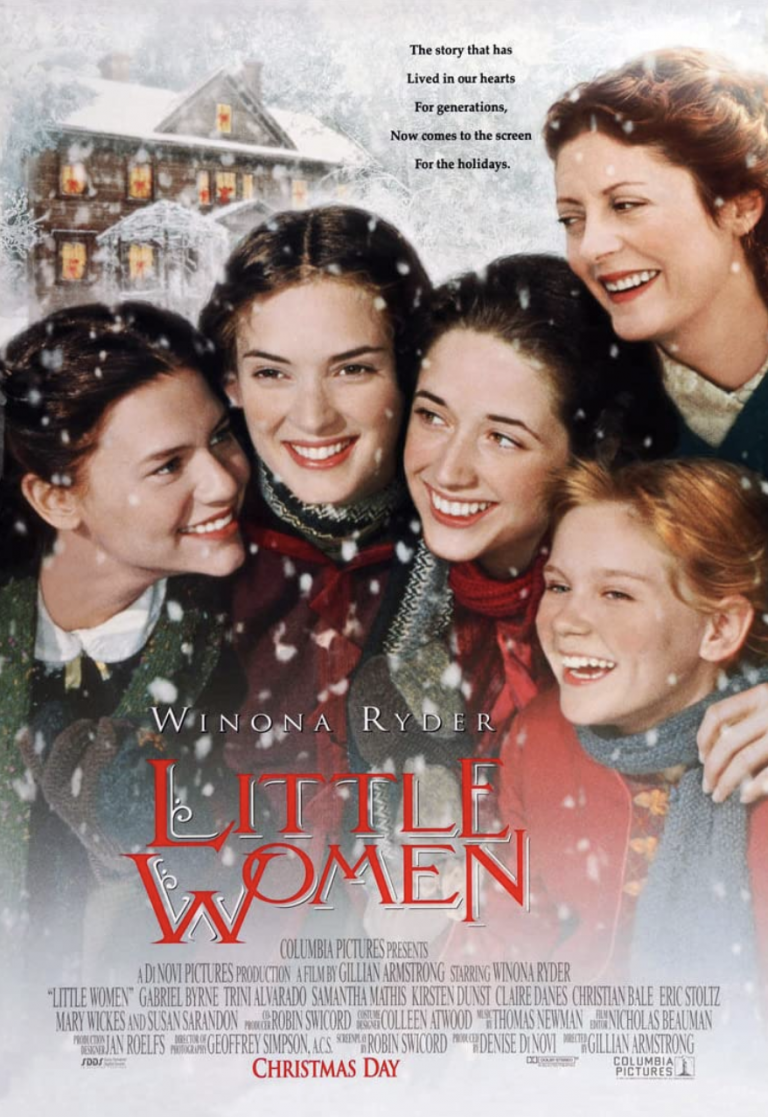 Little Women, 1994
My own deeply personal, long-held biases have landed this film on the list. Based on the classic, perfect novel by Louisa May Alcott, this mid-90s adaptation is an absolute gem of a film. It stars Susan Sarandon as the matriarch of the March family in the 1860s. The semi-autobiographical tale focuses on sisters Jo, Meg, Amy, and Beth as they grow up and find love and their place in the world. I am of the opinion that every version of Little Women is wonderful because there is so much rich source material in the original novel that there is always a new perspective to be found.
Standout line: "Jo, how could you? Your one beauty!"
Available on: Amazon Prime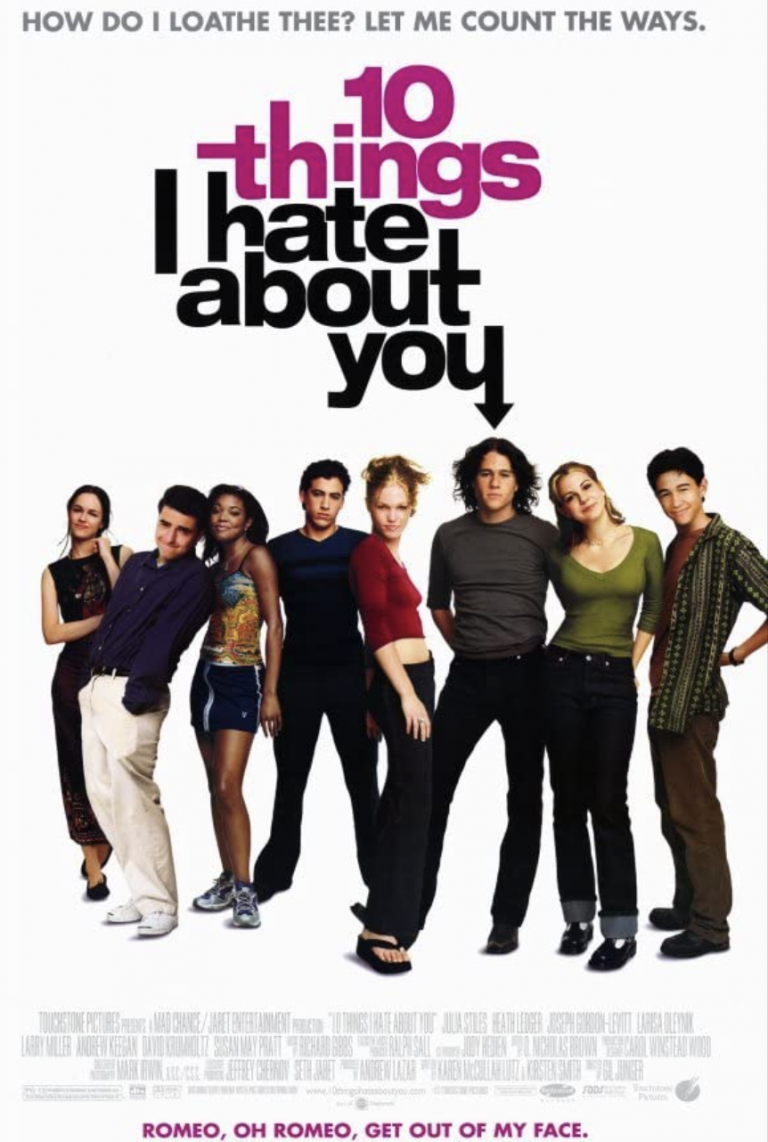 10 Things I Hate About You, 1999
Inspired by Shakespeare's The Taming of the Shrew, 10 Things is one of the quintessential teen movies of the late 90s. A pretty, popular girl can't go out on a date until her surly older sister does, and in her quest to get her to fall for someone, chaos ensues. It stars Heath Ledger in a star-making performance as the high school bad boy with a heart of gold. It's charming, sweet, and the perfect thing to throw on when you can't figure out what to watch.
Standout line: "It's not every day you find a girl who'll flash someone to get you out of detention."
Available on: Disney+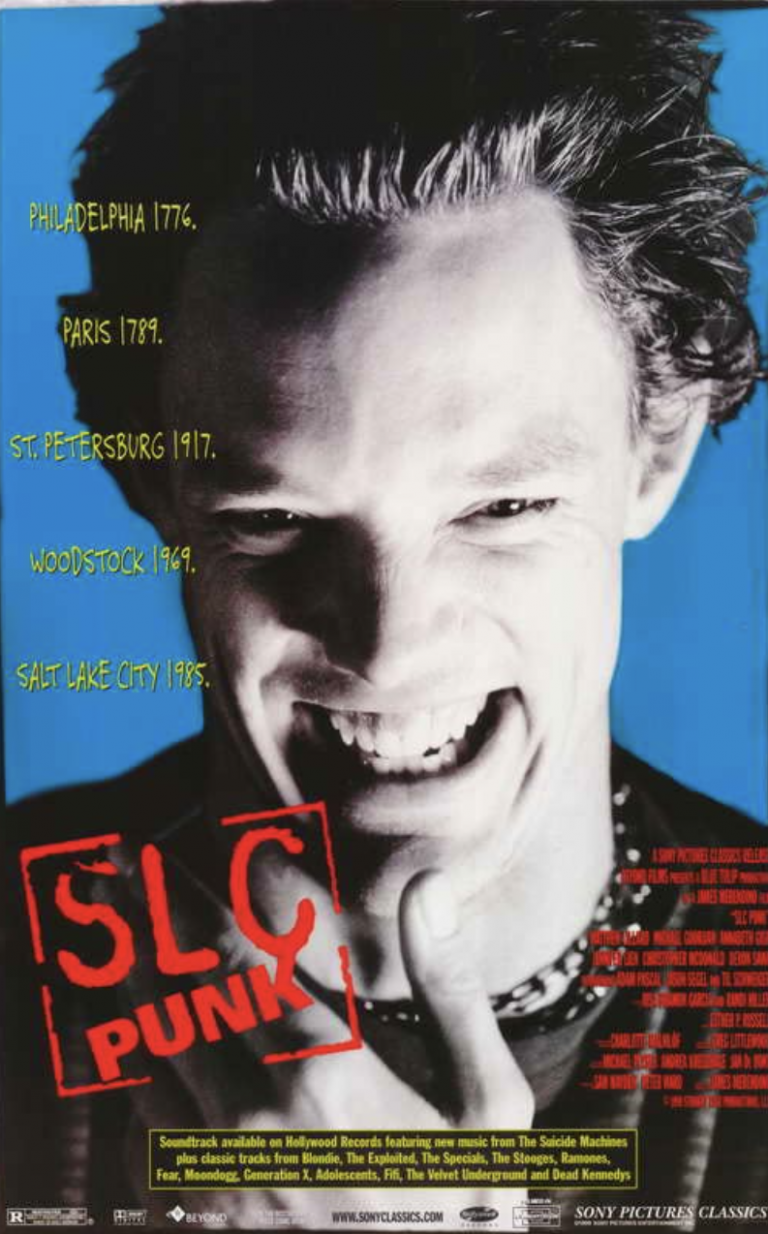 SLC Punk!, 1998
Follow the lives of the only two punks living in Salt Lake City in the mid-80s. It's a dark and gritty film while also being lighthearted and funny, skewering hypocrisy while also tackling the complexities of drug abuse, family, and religion. The film was a darling on the indie film set and went on to win an Independent Spirit Award for Best Screenplay. In the ensuing years it's become a total cult classic and with good reason.
Standout line: "No, you're not Jesus, you're Bob!"
Available on: Hulu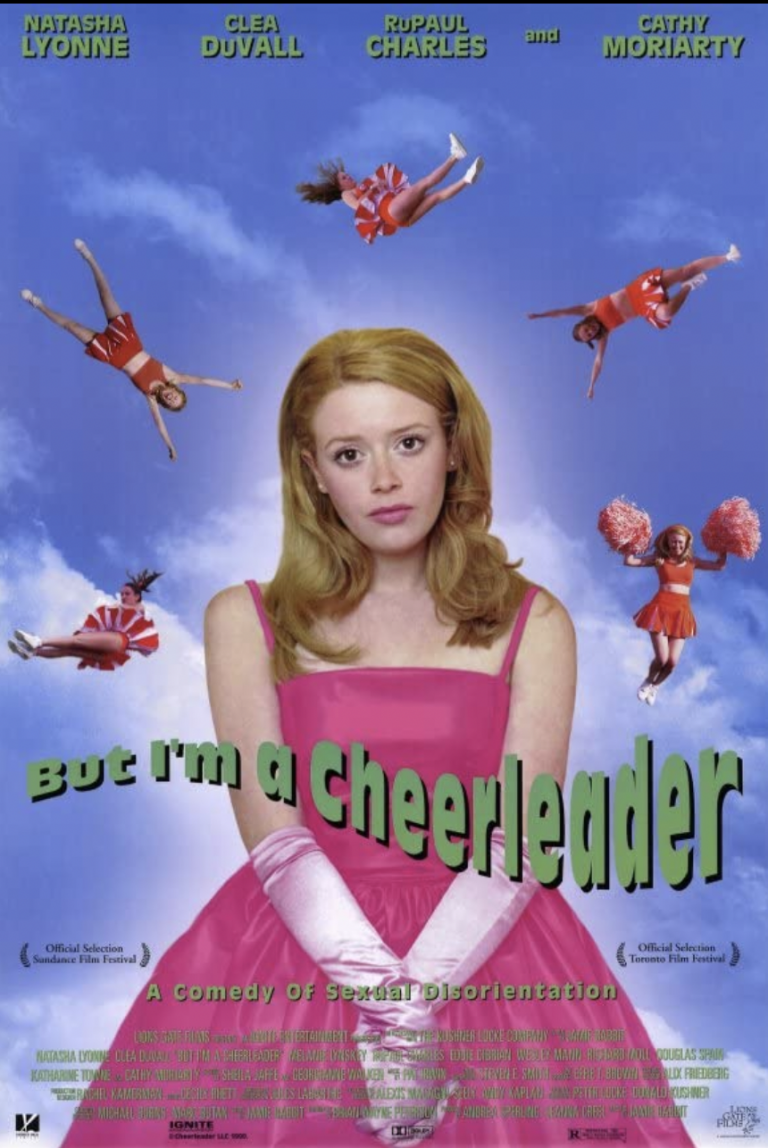 But I'm a Cheerleader, 1999
Campy, satirical, and sharp, But I'm a Cheerleader is about a cheerleading-obsessed teen who is sent to a "straight is great" rehab camp after her conservative parents and friends suspect her of being a lesbian. And while IRL conversion therapy is no laughing matter, this film is able to show the absurdity of these kinds of conversion camps thanks to a pitch-perfect script and great performances by Clea Duvall and Natasha Lyonne.
Standout line: "I'm Sinead. I like pain. I'm a homosexual."
Available on: Paramount+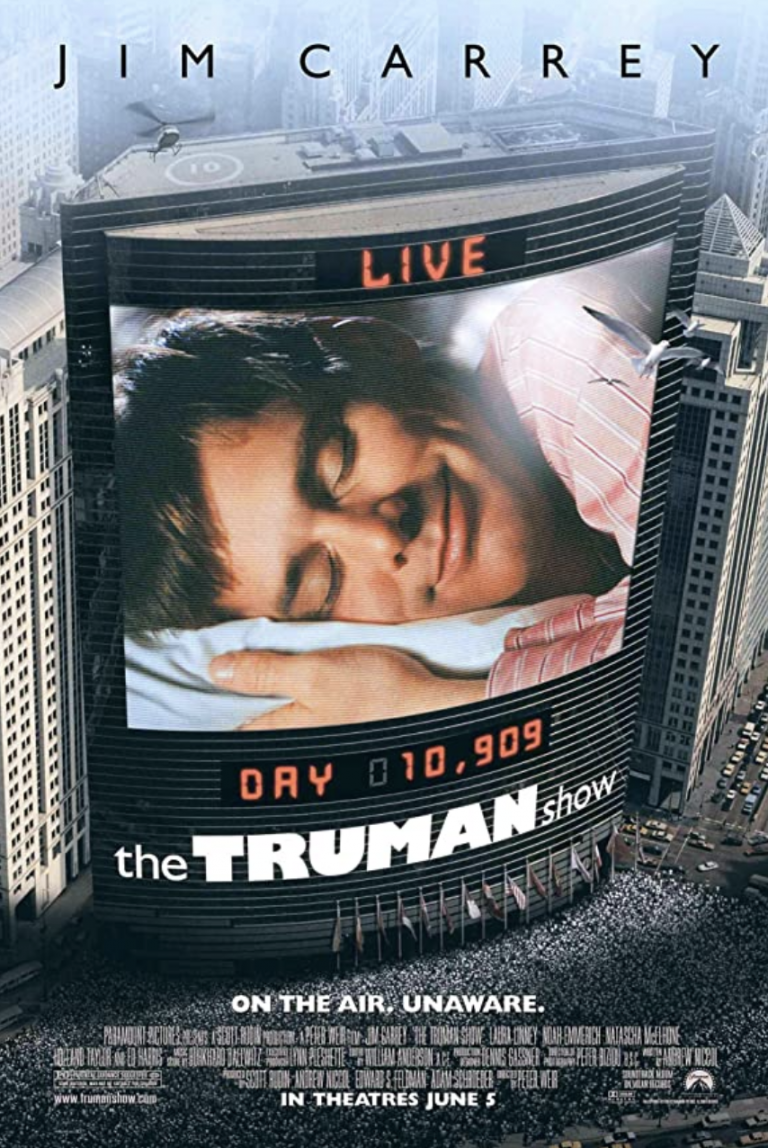 The Truman Show, 1998
The ultimate reality show, The Truman Show follows the life of a man whose entire life has been filmed as a television show. The only problem is that he's the only one not in on the secret. Everyone from his parents to his wife, friends, and co-workers are hired actors. When he begins to grow suspicious of his world, the show's producer intervenes in more and more ludicrous ways to keep him from finding out the truth. It's worth a rewatch for Jim Carrey's incredible performance alone.
Standout line: "Good morning! And in case I don't see ya, good afternoon, good evening, and goodnight."
Available on: Amazon Prime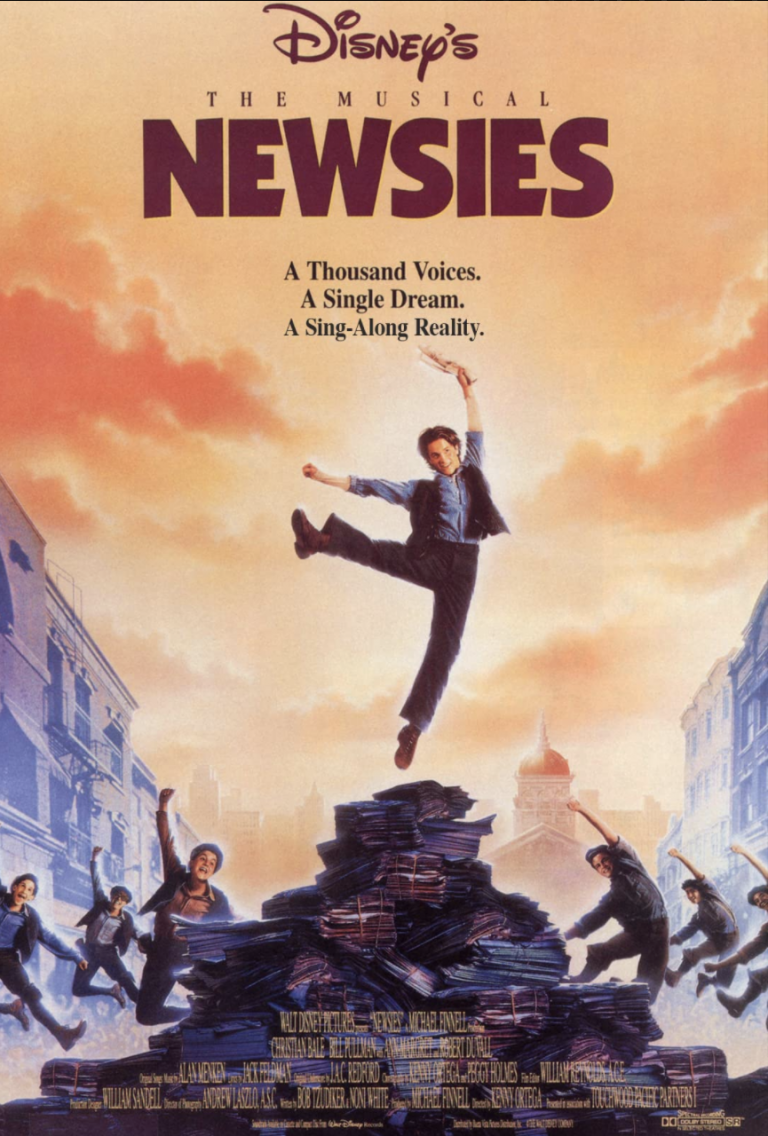 Newsies, 1992
Okay, yes, this is a kid's movie, but hear me out. It's got great dance numbers, a killer soundtrack, and features an absolutely adorable Christian Bale doing his absolute best to hit some high notes. This musical is based on the real-life New York City newsboy strike of 1899. After years of being exploited beyond reason, the newsies decide to unionize and truly made history. It's a film that resonates not just because it's a good movie but remains timely to this day.
Standout line: "It ain't lyin'. It's just improvin' the truth a little."
Available on: Disney+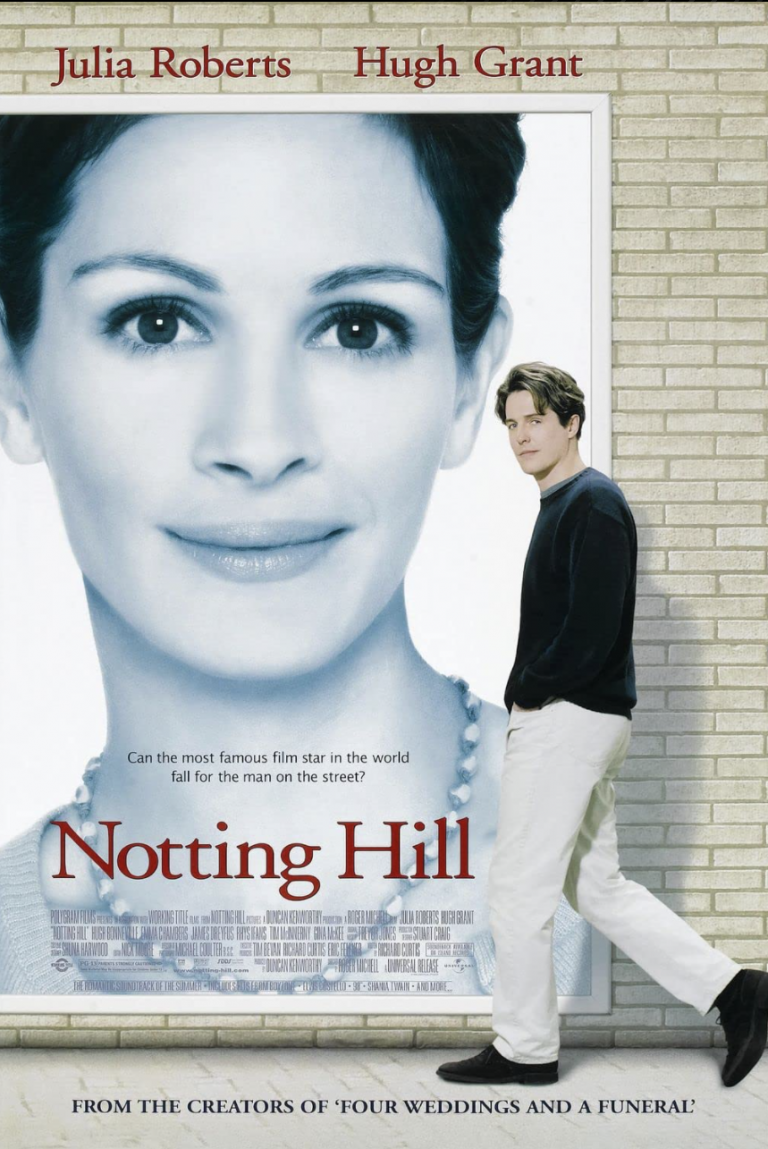 Notting Hill, 1999
Hugh Grant couldn't be more charming as a floppy-haired bookseller who falls in love with an American movie star. It's the ultimate rom-com from a decade in which rom-coms were thriving. Romantic, funny, sweet, and utterly dreamy. Julia Roberts stars as the biggest movie star in the world, which was incredibly self-aware and intriguing given that at the time, she was Hollywood's most bankable star. Always a delight!
Standout line: "I'm just a girl, standing in front of a boy, asking him to love her."
Available on: Netflix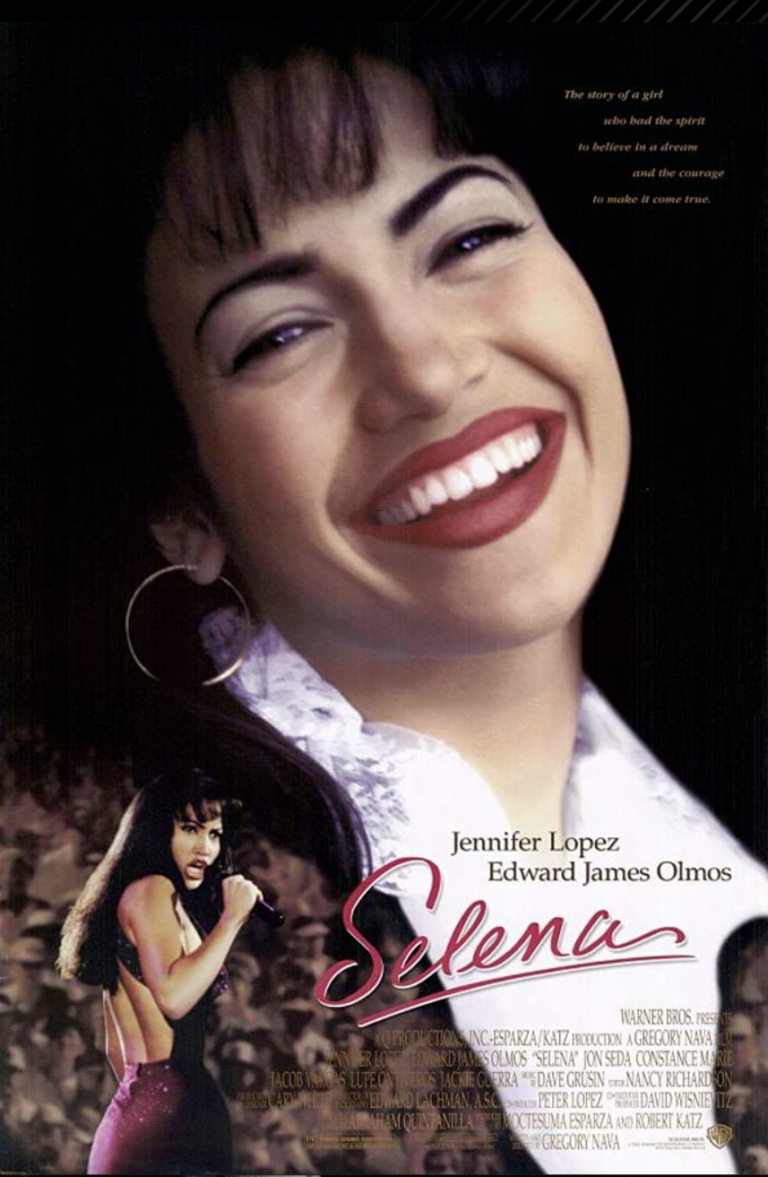 Selena, 1997
The film Selena propelled J.Lo to a new level of fame with her portrayal of the real-life Tejano singer. It follows her life from childhood—where she started out performing with her siblings in music festivals—to her unexpected Grammy win, all before her untimely death. It's a fabulous cult-fave film that cemented J.Lo's stardom and honors Selena's life. You can't go wrong with some pizza, beer, and Selena for your next night in.
Standout line: "Anything for Selenas!"
Available on: Tubi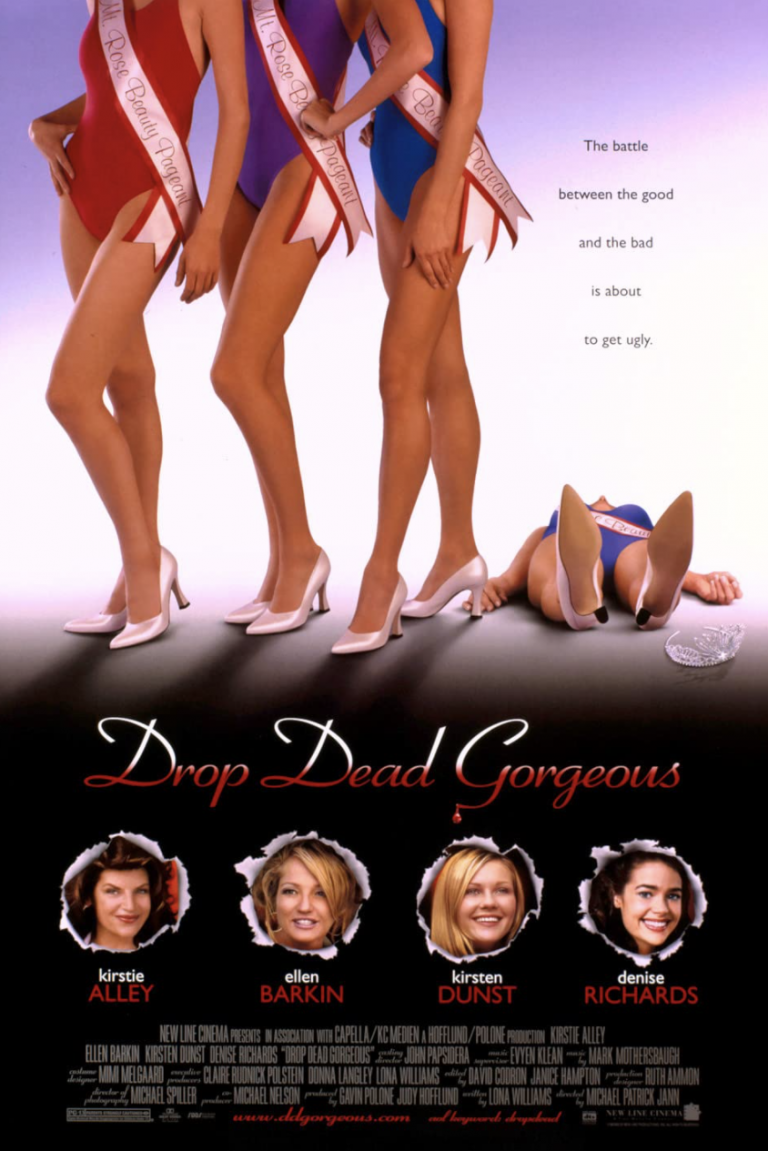 Drop Dead Gorgeous, 1999
If you love mockumentaries, then this is the film for you. This absolutely hilarious satirical take on small-town beauty pageants couldn't be better. It stars Kirsten Dunst as a young woman from a trailer park who is desperate to win a beauty pageant despite being up against the much wealthier Denise Richards. It all takes a turn when the competition turns deadly. Ellen Barkin and Kirstie Alley give pitch-perfect performances as warring stage moms. You'll be quoting this one for weeks to come—it's absolutely outrageous in the best way possible.
Standout line: "I don't eat shellfish. Mom always says, 'Don't ever eat nothin' that can carry its house around with it. Who knows the last time it's been cleaned.' She should know."
Available on: Vudu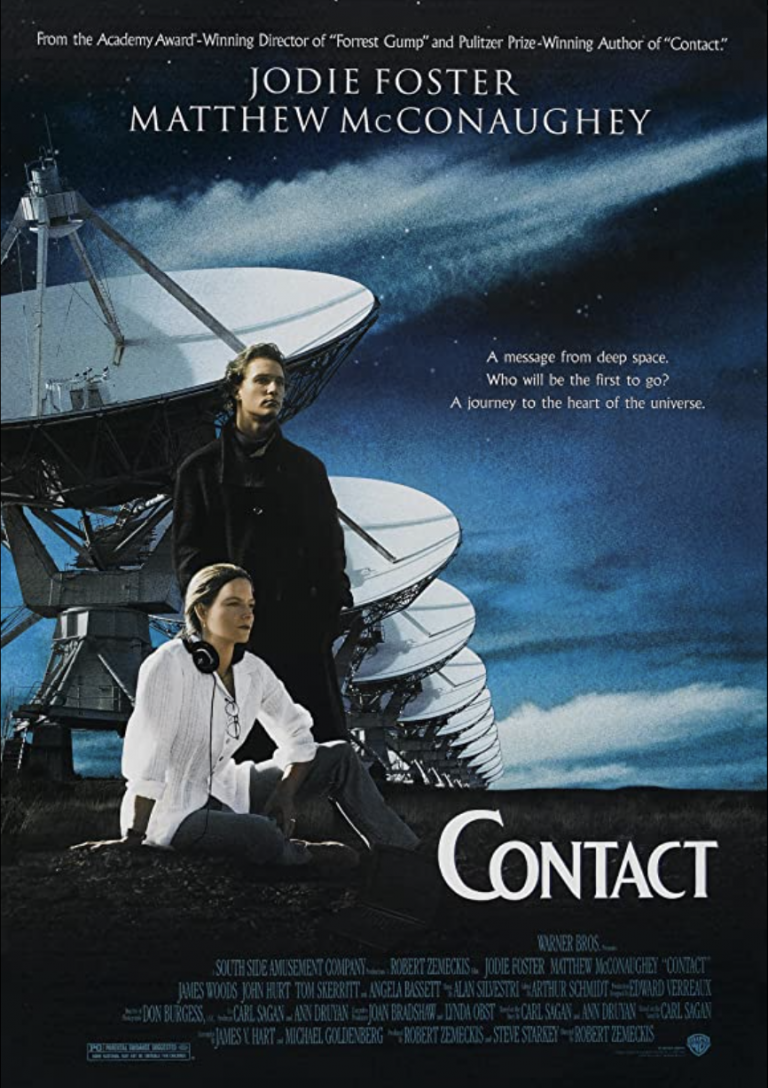 Contact, 1997
Based on the novel by astronomer and science communicator Carl Sagan, Contact, tells the story of Dr. Ellie Arroway, who is played by Jodie Foster. After years of searching for conclusive evidence, she finds proof of alien life and intelligence. The extraterrestrials send her plans for a mysterious machine and she has to find funding and support amidst a chaotic background. It definitely falls within the realm of sci-fi, but remains accessible for those who may not be into the genre.
Standout line: "You know, there are four hundred billion stars out there, just in our galaxy alone. If only one out of a million of those had planets, and just one out of a million of those had intelligent life; there would be literally millions of civilizations out there."
Available on: Amazon Prime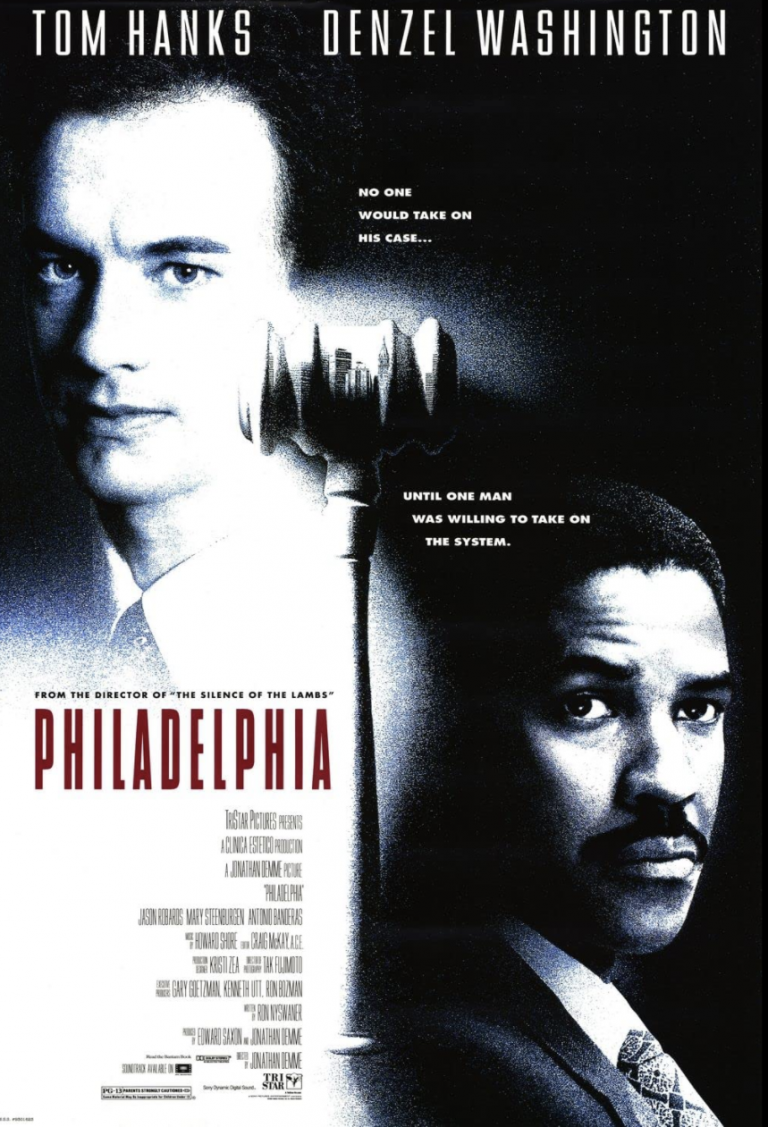 Philadelphia, 1993
While Philadelphia does not exactly make for a chill night in, it's a wonderful and groundbreaking movie. Tom Hanks plays a man with HIV who is fired by his law firm when they find out he's sick. The only person he can hire for his wrongful dismissal suit is a homophobic small-time lawyer, played by Denzel Washington. While the film is fiction, these kinds of situations were certainly a common occurrence in the late 80s and early 90s, and this movie was seen as much-needed representation for the queer and HIV-positive community.
Standout line: "We're standing here in Philadelphia, the city of brotherly love, the birthplace of freedom, where the founding fathers authored the Declaration of Independence, and I don't recall that glorious document saying anything about all straight men are created equal. I believe it says all men are created equal."
Available on: Hulu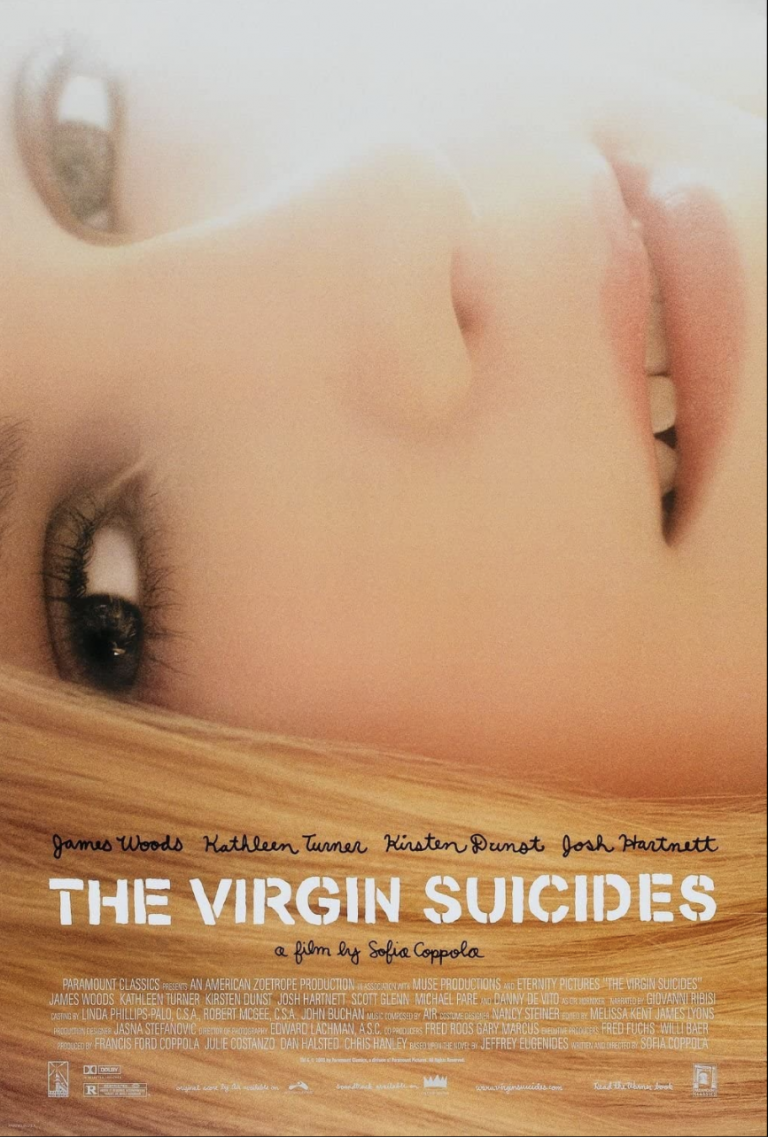 The Virgin Suicides, 1999
Sofia Coppola's dreamy and ethereal aesthetic was never clearer than it was in The Virgin Suicides. When a group of teenage boys becomes obsessed with five sheltered sisters, they end up getting more than they bargained for. Based on a novel of the same name, it's a dark, moody, and slightly mysterious film taking place in the mid-70s in Detroit. It stars 90s film darling Kirsten Dunst and the hunky Josh Hartnett as star-crossed lovers.
Standout line: "We knew the girls were really women in disguise, that they understood love, and even death, and that our job was merely to create the noise that seemed to fascinate them."
Available on: Paramount+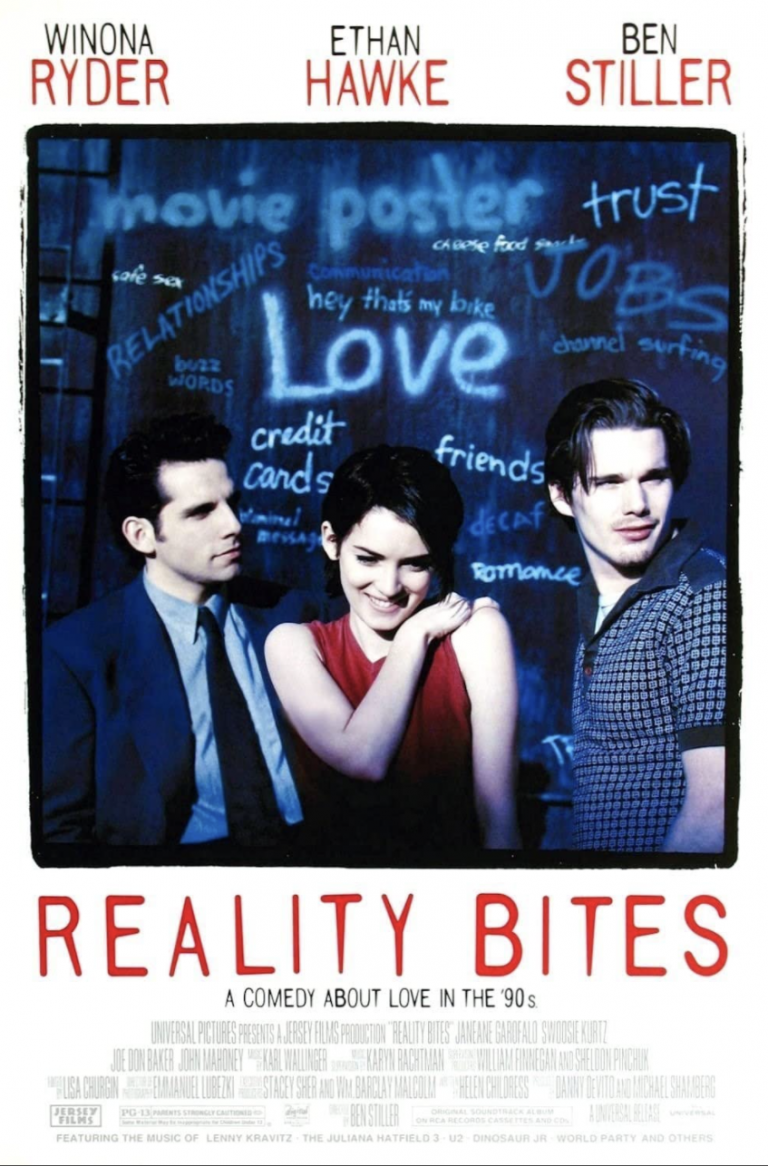 Reality Bites, 1994
Reality Bites is the perfect showcase for Ethan Hawke's Gen X moodiness and understated swagger. Directed by and starring Ben Stiller along with Winona Ryder, it tells the story of a group of recent college grads trying to find their way in Houston, Texas. It just might be the ultimate Gen X film, perfectly capturing the ennui of the times.
Standout line: "Hello, you've reached the winter of our discontent."
Available on: Amazon Prime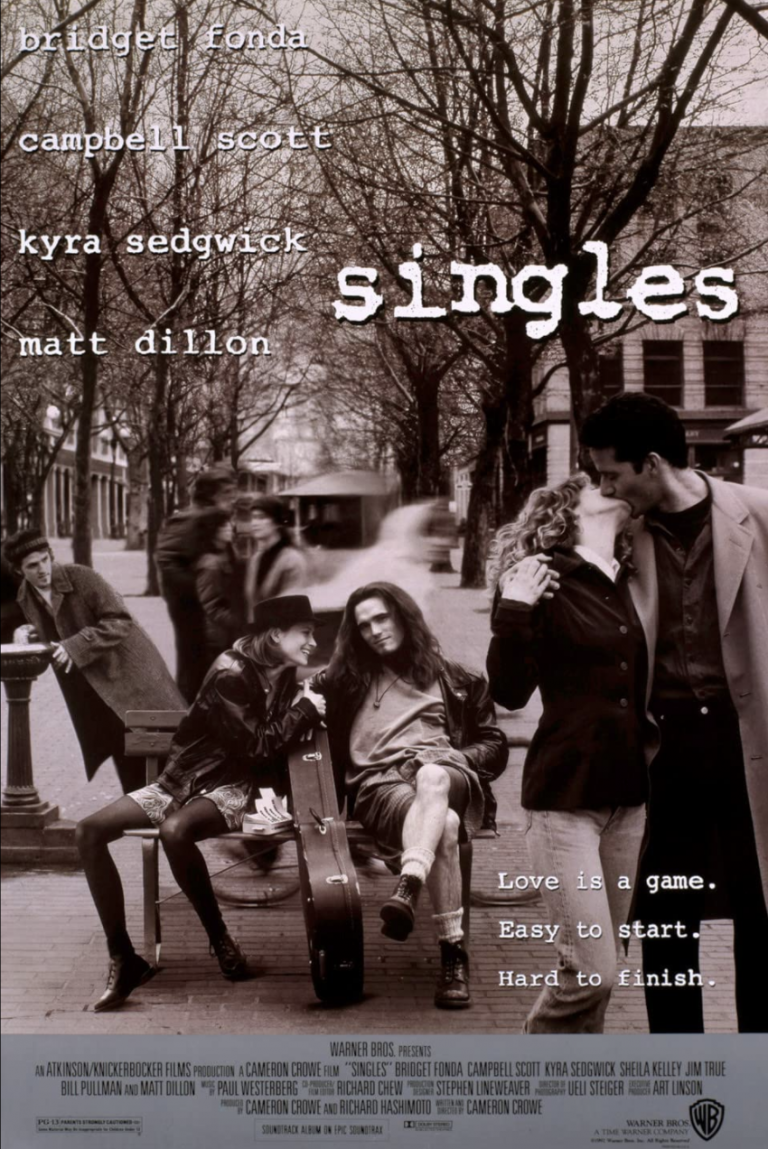 Singles, 1992
Written and directed by Cameron Crowe, Singles is a romantic comedy that tells the story of six young people living in Seattle's music scene during the birth of grunge. It's got a killer soundtrack and is as funny as it is a thoughtful and compelling look at these characters. If you liked Almost Famous, then you'll definitely be into Singles.
Standout line: "I just happened to be nowhere near your neighborhood."
Available on: Amazon Prime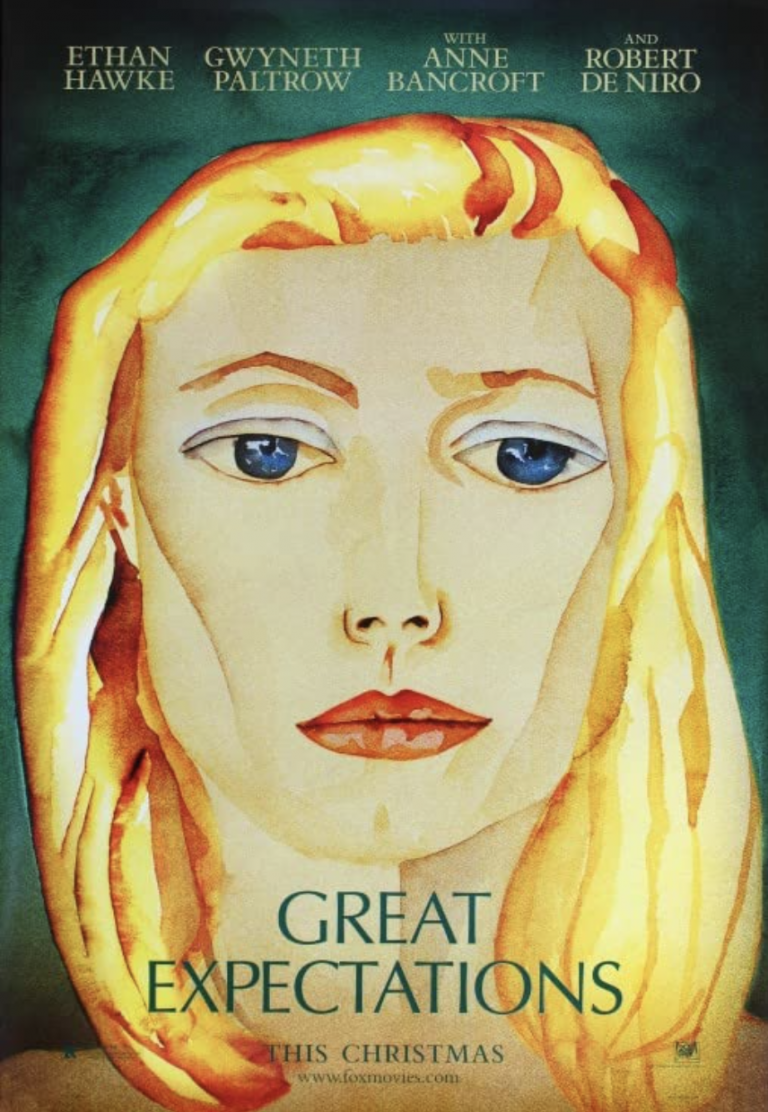 Great Expectations, 1998
Based on Dicken's famous novel, this film stars dreamboat Ethan Hawke and Gwyneth Paltrow at her most ethereal. Director Alfonso Cuaron updated this classic story about a painter in New York City pursuing his unrequited and snotty childhood love. It's a dreamy, romantic, and dark spin on a timeless story.
Standout line: "I'm not going to tell the story the way it happened, I'm going to tell it the way I remember it."
Available on: Amazon Prime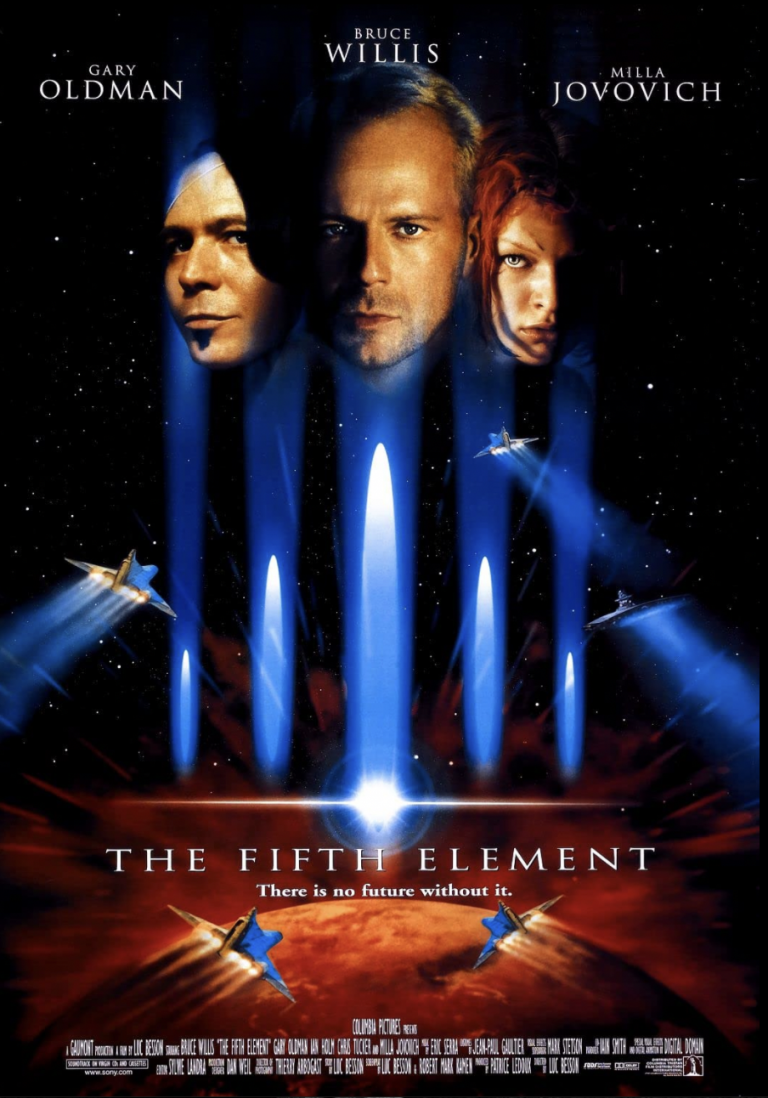 The Fifth Element, 1997
Looking for a little sci-fi escape? Then check out this campy, fun, and oddly romantic action film starring Bruce Willis, Milla Jovovich, and Gary Oldman. The future is colorful, while slightly bleak, in a universe that is threatened by evil. A taxi driver is roped into the search for a legendary weapon that will keep these monsters at bay. It's perfect for when you need a brain break or want something on in the background of your next pool gathering.
Standout line: "I am a meat popsicle."
Available on: Hulu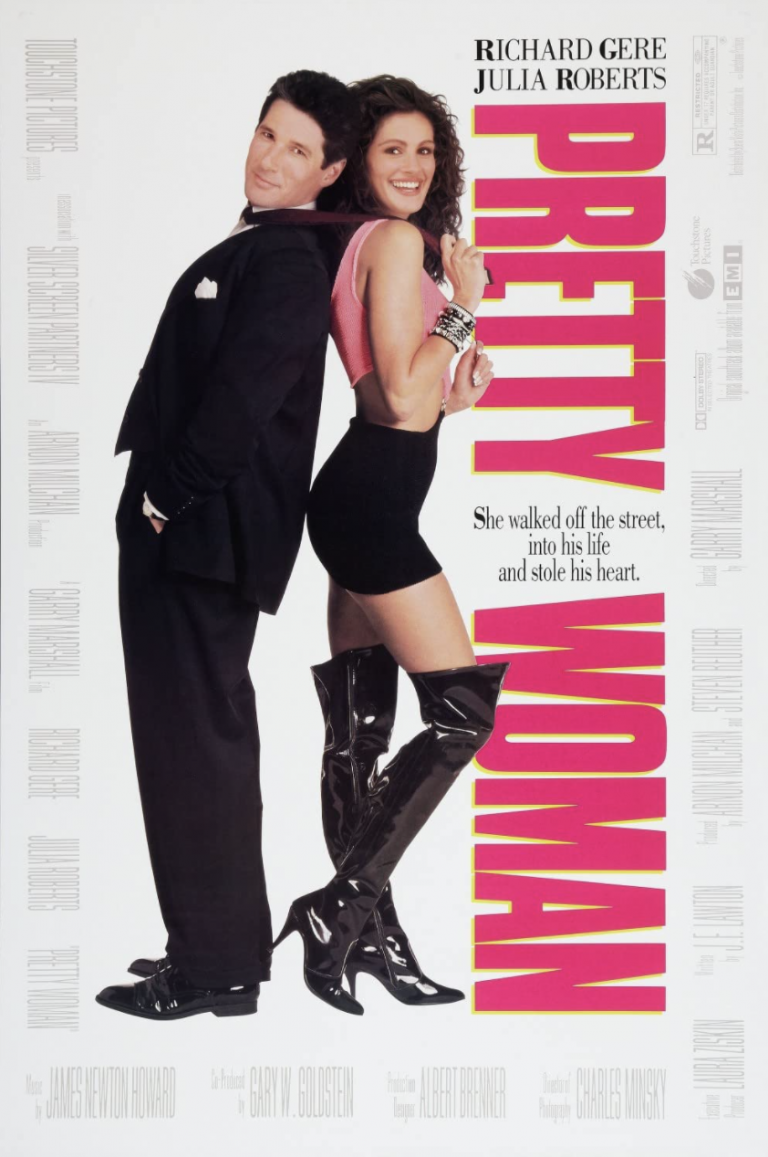 Pretty Woman, 1990
The classic to end all classics, there are few things more comforting than watching this iconic early 90s film featuring megastar Julia Roberts at her most adorable and a very sexy Richard Gere. It's an updated romantic fairy tale that tells the story of a successful businessman who hires a sex worker and ends up falling for her. It's a delight from start to finish!
Standout line: "In case I forget to tell you later, I had a really good time tonight."
Available on: Amazon Prime
Romy And Michele's High School Reunion, 1997
Before Facebook became our primary means of keeping tabs on former classmates, there was the stress-inducing, what-have-I-done-with-my-life high school reunion. No movie shows the very real awkwardness of reliving your high school years better than this. Romy and Michele's desperate desire to impress goes to absurd lengths (i.e., claiming to invent Post-It notes and glue), but they maintain a refreshing and inspiring sense of authenticity. If you ever worry you're not doing enough, here's the movie to remind you it's all going to be okay.
Standout line: "This dress exacerbates the genetic betrayal that is my legacy."
Available on: Apple TV and Amazon Prime
Cinderella (1997)
Get ready for a few sweeping but justified generalizations. This is the best remake of the Rodgers and Hammerstein's musical, the best interpretation of the French fairytale, and the best cast to ever come together for a Disney movie. Nothing beats a strong heroine, particularly when said leading lady is played by none other than Whitney Houston. Cinderella marks many accomplishments and advances made in the film world, and we can thank this movie for showcasing Brandy as the icon that she was, is, and will forever be.
Standout line: "You didn't need my help. You just thought you did. Believe in yourself, Cinderella, and trust him to love you as you really are."
Available on: Disney+
Passport to Paris, 1999
I love a good Olsen twins, direct-to-video movie. If you ask me, this is Mary Kate and Ashley at their best. The multi-hyphenate sisters are at it again with an of-the-era plot: Teenage, "boy-obsessed" twins are sent to Paris to spend spring break with their grandfather, and fabulous chaos ensues. It's the fluffy, easy-watching movie to put on if a little distraction sounds like just what you need.
Standout line: "Mom, that's like saying the Titanic's not great with icebergs."
Available on: Hulu
The Parent Trap, 1998
Because how could this be a list of the best 90s movies without The Parent Trap? Like most millennials, I can quote just about every line from this movie and it's impossible to imagine that it could ever get old. Enjoy a little Dennis Quaid, Lindsay Lohan times two, and the forever-elegant and charming late Natasha Richardson. I'll leave you with a fun fact that'll seal the deal on this movie: Nancy Meyers co-wrote the screenplay.
Standout line: "Here's what's going on, buddy: the day we get married is the day I ship those brats off to Switzerland, get the picture? It's me, or them. Take your pick."
Available on: Disney+
Sleepless in Seattle, 1993
When the temps start to dip in October and you can catch me with a blanket perpetually wrapped around my body (in other words, at my comfiest and coziest), you better believe I'll be marathoning Sleepless in Seattle every weekend. Tom Hanks and Meg Ryan are the perfect Nora Ephron couple (just watch You've Got Mail if you need further proof). Plus, the scenes showing off one of my favorite Northwest cities make me want to pack up everything and purchase a houseboat ASAP.
Standout line: "Destiny is something that we've invented because we can't stand the fact that everything that happens is accidental."
Available on: Paramount+
Office Space, 1999
Office Space perfectly puts on screen all the associations to be made with a nonsensical and fictionalized mid-to-late-1990s tech company (top-heavy management, a pair of consultants both named Bob, and the destruction of an already-faulty printer in a grass field). Internet memes abound, and the previously mentioned printer scene has been parodied more times than anyone can count.
Standout line: "The thing is, Bob, it's not that I'm lazy, it's that I just don't care."
Available on: Hulu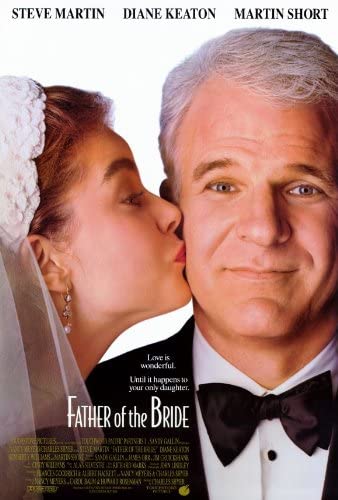 Father of the Bride, 1991
While the plot can feel a bit outdated (a disapproving father isn't ready to let his daughter get married), much of Father of the Bride still holds strong. Steve Martin is up to his usual antics and Diane Keaton is a gem. There's a lot of love and reconciliation to go around, and this movie is a comedic reminder that no family or relationship is perfect.
Standout line: "I love your daughter. The feelings I have for her are never gonna change. I'm here to stay."
Available on: Disney+
Welcome to the Dollhouse, 1995
There was really never a better time to make a coming-of-age dark comedy than the 90s. While the plot seems basic at first (an unpopular middle schooler tries to win over her peers and family), it does an impressive job of showing the intersecting cringe of both middle school and suburban living. 
Standout line: "Ring Dings, Pop Tarts, whatever! I can make Jell-O."
Available on: Showtime
Before Sunrise, 1995
Julie Delpy! Ethan Hawke! An impulsive decision to explore Vienna for a day with a stranger! Everything about this film is swoon-inducing. The scenery is beautiful, the writing wistful and witty, and the plot is absurdly romantic. If you have hesitations, Before Sunrise will make you believe in love.
Standout line: "People always talk about how love is this totally unselfish, giving thing, but if you think about it, there's nothing more selfish."
Available on: Amazon Prime
Fargo, 1996
The Coen brothers' classic is dark comedy at its finest. When the three leading actors are Frances McDormand, Steve Buscemi, and William H. Macy, there's not much more you have to do to create a cult film. And yet, with expert directing and inspired writing, the Coen brothers did it. The film is violent but quirky and does an inspiring job of showcasing small town, rural and remote American life. McDormand is a true delight, but isn't she always?
Standout line: "You're a smooth smoothie, you know."
Available on: Starz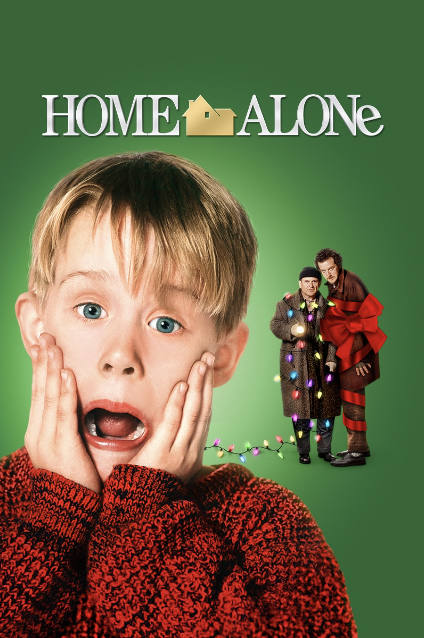 Home Alone, 1990
A cult-classic Christmas movie, Home Alone is one that takes you straight back to childhood. It's nostalgic, a little chaotic, and chock full of holiday spirit. When his family goes on vacation, eight-year-old Kevin McCallister finds himself left at home by accident. And when two burglars try their hand at his house, he crafts a series of elaborate plans to keep them at bay. With the holidays right around the corner, you simply can't miss out on this gem.
Standout line: "Keep the change, ya filthy animal."
Available on: Disney+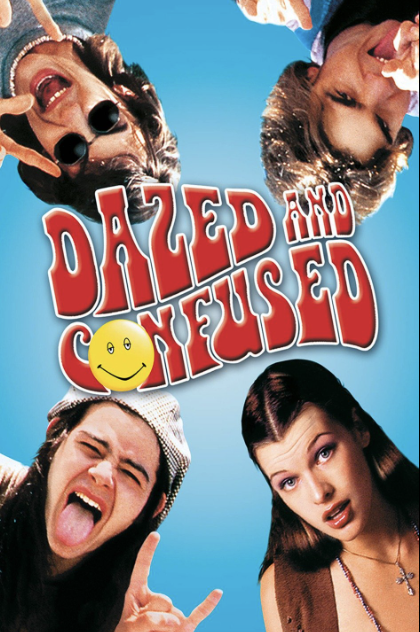 Dazed and confused, 1993
Taking place on the last day of high school in 1976, Dazed and Confused follows a group of teenagers in Austin as they say goodbye to junior year. The rising seniors initiate the incoming freshmen in a series of campy traditions that take you right back to your own high school days. It's an easy watch that brings around all the nostalgia.
Standout line: "It'd be a lot cooler if you did."
Available on: Amazon Prime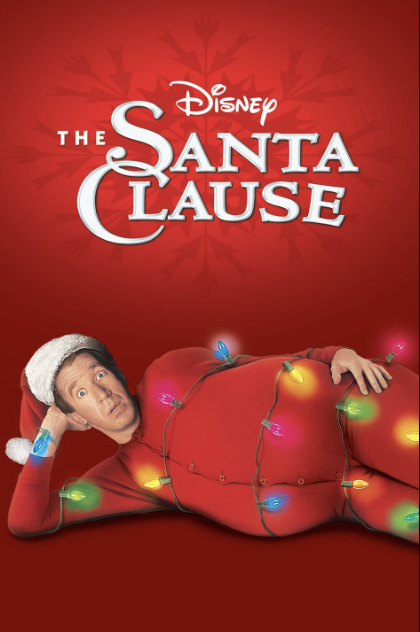 the santa clause, 1994
The Santa Clause is another holiday favorite that's a must-watch around Christmas. It's lighthearted, heartwarming, and full of laughs. Tim Allen stars as Santa Claus as he transforms from a divorced dad to Dad of the Year when he learns to look outside of himself and bring joy to others.
Standout line: "You want me to take the toys down the chimney into a strange house in my underwear!?"
Available on: Disney+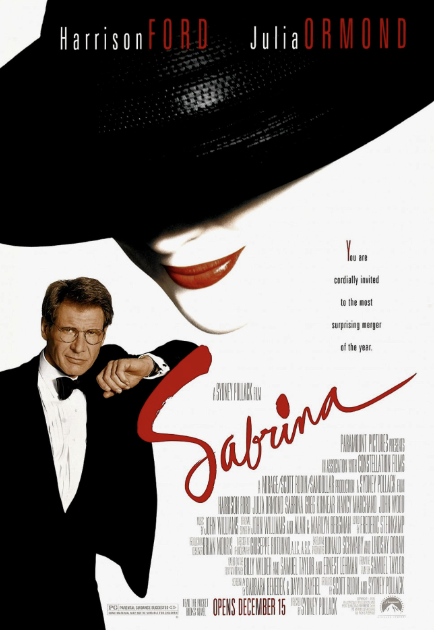 Sabrina, 1995
As the daughter of a chauffeur, once-timid Sabrina Fairchild returns from school in Paris as a changed, sophisticated young woman. She immediately catches the eye of wealthy playboy David Larrabee, but it's his brother Linus who wins her heart in the end. It's relaxed, hopeful, and shows off a very handsome Harrison Ford… what more can we ask for?
Standout line: "I've been following in footsteps all my life. Save me, Sabrina fair, you're the only one who can."
Available on: Amazon Prime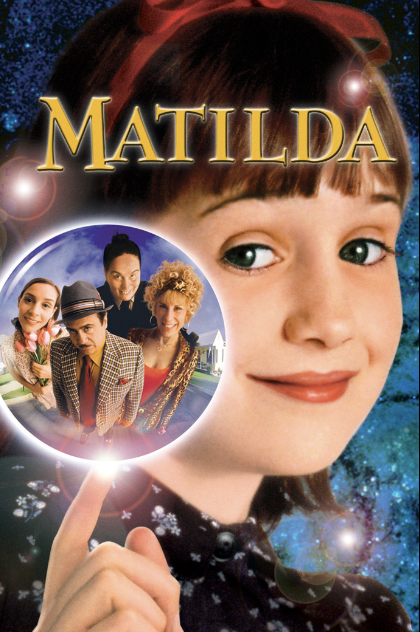 Matilda, 1996
An adaptation of Roald Dahl's 1988 book, Matilda follows a young girl as she tries to deal with her crude family. One advantage she discovers is her own psychic abilities as she learns how to use them in her favor. Although she experiences a poor family life and an upsetting time at school, Matilda defends both herself and her friends against the forces working against them.
Standout line: "Daddy, you're a crook."
Available on: Amazon Prime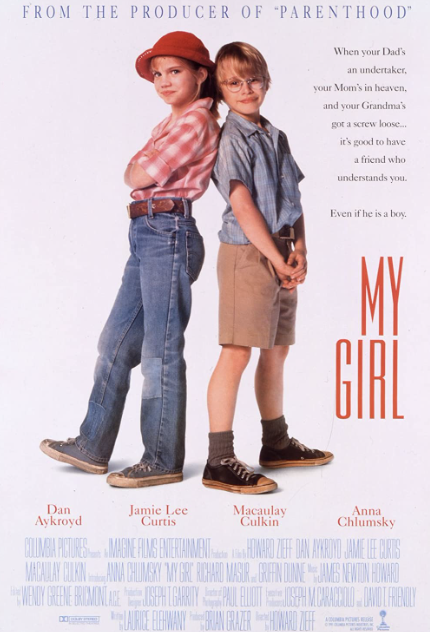 my girl, 1991
My Girl is a coming-of-age classic that tells the story of a young boy and girl who navigate bigger-than-their-age feelings for each other. She's an 11-year-old hypochondriac whose father operates a funeral parlor and he's an unpopular boy who gets picked on for being allergic to just about everything. It follows a sweet storyline that you can't walk away from with dry eyes. Keep the box of tissues nearby.
Standout line: "Where are his glasses? He can't see without his glasses!"
Available on: Netflix
The Little Rascals, 1994
A group of young neighborhood boys and members of the "He-Man Woman Haters Club" find one of their own has committed the ultimate crime: liking a girl. And with the big Soap Box Derby Race coming up, they fear they've lost their pal for good. It's just about the cutest movie and makes a great re-watch as well. Spend some time with these little ragamuffins during your next movie binge—you'll be glad you did.
Standout line: "Quick! What's the number for 9-1-1?"
Available on: Netflix
This post was originally published on May 24, 2021, and has since been updated.