There's nothing better than reading (cooking, baking, movie-watching, and cozying up) in the fall. OK, hot take: Everything is better in the fall. The elusive season catches us just as we tire of the summer heat and before we're prepped to hibernate for winter. To me, and I imagine many others, autumn simply feels too short. But thankfully, the best fall books are the perfect way to celebrate the changing season.
Featured image by Michelle Nash.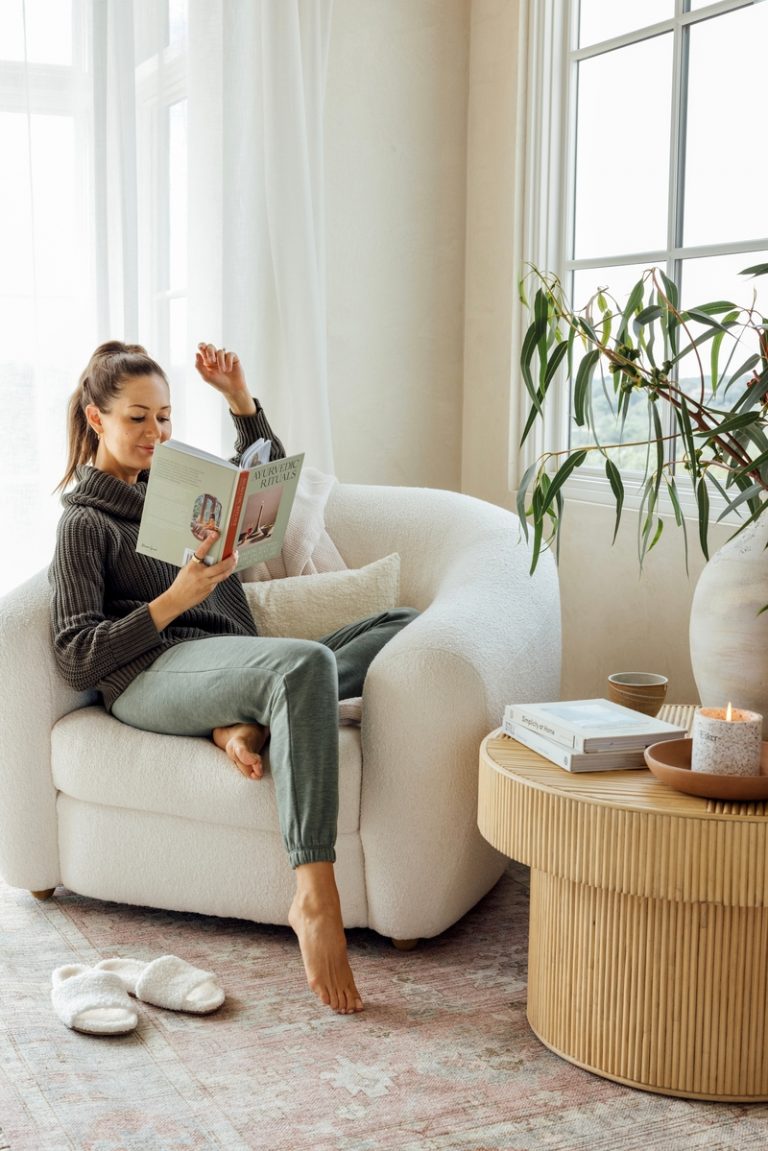 What books should I read in autumn?
Between the short, leaf-strewn months of September and November, I want nothing more than to curl up with a blanket and a tall stack of my favorite (and soon-to-be-favorite) novels. While some may designate the ubiquitous pumpkin spice latte the signal of the season, my mind shifts instead to romantic stories about a small town in New England, a thriller scattered with secrets, or books about book clubs where the unlikely protagonist finds connection, discovers hope, and leans into love.
As you can tell, there's a certain mood, a specific vibe, and at times, a little magic that comes with the best fall books. While summer's all about beach reads and the start of winter sees us diving deep into our tossed-aside pile of self-help books, my favorite fall books transport me as no other novel can.
So, in the middle of October and as we near the spookiest time of year (Halloween, y'all), I encourage you to add a few of the titles below to your TBR. If yours looks similar to mine, it's likely an ever-growing list. But hey, when it comes to the best fall books, the more the merrier, right?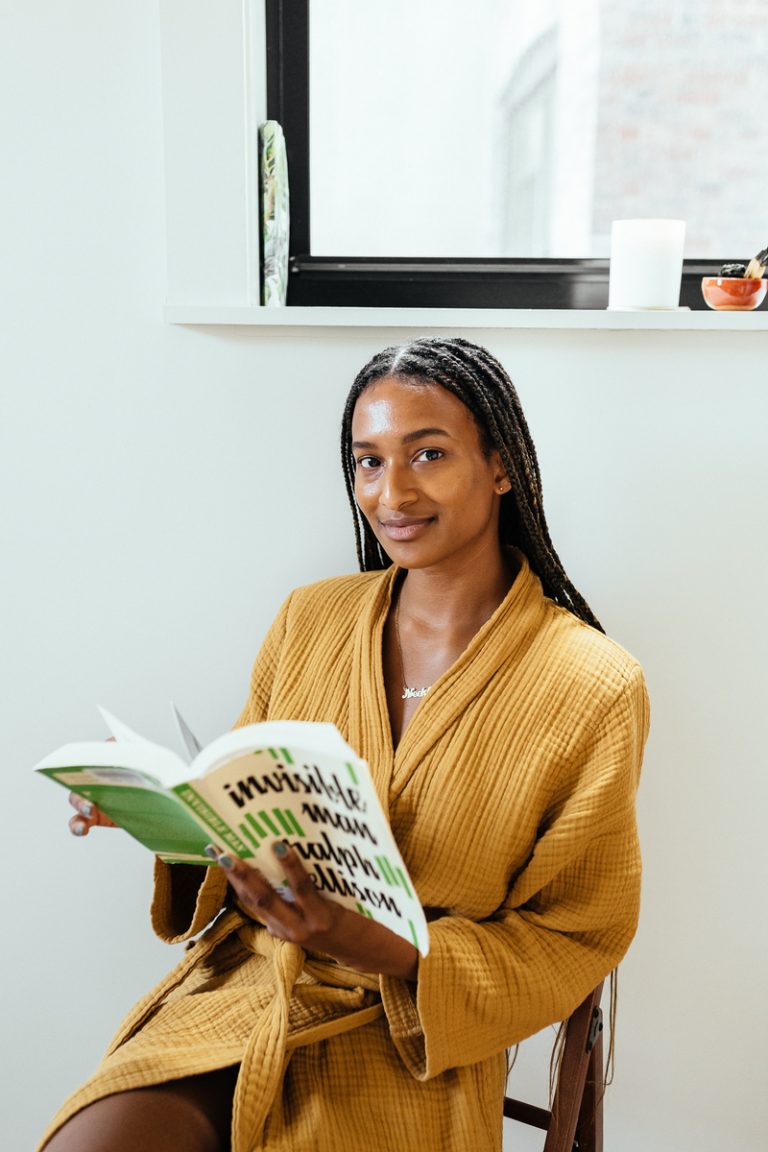 The Best Fall Books To Cozy Up With
Lucy by the Sea by Elizabeth Strout
Genre: Saga
Like many, I came to Elizabeth Strout by way of Olive Kitteridge (and, of course, continued the journey in its sequel, Olive, Again). Winner of the Pulitzer Prize for the former novel, Strout has a beautiful gift for shaping characters through a deep sense of place. And while Olive helped us get to know the people and place of Crosby, Maine, Lucy by the Sea speaks more to the personal and relational difficulties that came with the pandemic.
In this new novel head back to the New England coast, where protagonist Lucy Barton is forced to confront her past and muddled friendship with her ex-husband, William. Strout's prose and capacity to build empathy remind us that, even amidst the world's chaos, we can find connection through both loss and love.
The House Across the Lake by Riley Sager
Genre: Psychological thriller and mystery
There's no time better than the cool, crisp nights of fall to cuddle up with a thriller. The House Across the Lake? Perhaps this season's best. Though I read it when it initially came out in June, I have no shame in plowing through it a mere few months later. Starting with the expected plot of the protagonist quitting the city for the calming (and eerily quiet) woods, this novel offers a compelling departure in its many twists and turns.
Casey Fletcher (said protagonist who settles in Vermont), befriends the glamorous couple across the lake. But once the wife mysteriously disappears, what initially looked like a perfect marriage suddenly becomes the center of psychologically suspenseful and constantly-shifting plot.
The Marriage Portrait by Maggie O'Farrell
Genre: Historical fiction
While the number of historical novels I've read totals less than 10, The Marriage Portrait completely shifted my critiques of the genre. I've always found it to be dry and the worst are simply retellings of true events. But Maggie O'Farrell illuminates the world of Renaissance Italy and the life of the young duchess Lucrezia de' Medici with captivating character portraits and a narrative that pulls you along every step of the way. If you love the narrative of a conflicted royal, this is the best fall read for you.
As The Washington Post confirms: "You may know the history, and you may think you know what's coming, but don't be so sure."
Wuthering Heights by Emily Brontë
Genre: Gothic fiction
Review: Though you may have chosen to leave this book behind in college, I can't stress it enough: pick it back up immediately. While it was written nearly 200 years ago and the nuances of life in the landed gentry are no longer common knowledge, the romance and very human emotions put on display are always relevant. If you really want to dive deep into the Gothic romances this fall, follow it up with Jane Eyre.
Liberation Day by George Saunders
Genre: Satire and literary fiction
Review: George Saunders is back with a new collection of short stories. The talented winner of the Booker Prize cuts through the superfluous noise surrounding present-day, human concerns and offers a poignant, resonant collection that speaks to the truth of what really is to commune with others. If you haven't read Saunders before, prepare for a spinning narrative that's at times funny but critical. This book comes out on October 18th—be sure to pre-order your copy now.
Wrong Place Wrong Time by Gillian McAllister
Genre: Thriller and suspense
Review: This book delivers on its provocative subtitle: How do you stop a murder if it's already happened? Combined with the clever title, I was immediately pulled in before I even cracked open the book. It's the perfect fall read about a mother who sees her son commit a murder. She doesn't know who the victim is and she doesn't know why her son did it. But what if time started moving in reverse, and suddenly, you had the chance to stop the crime before it happened? Every word was brilliant, and every twist totally unexpected. All you need is a night with know plans to check this off your TBR—it's that good.
Less Is Lost by Andrew Sean Greer
Genre: Humorous Fiction
Review: I read Less when it first came out in 2017, and though the reviews were overwhelmingly positive, I couldn't have prepared myself for how deeply I fell in love with Andrew Sean Greer's sympathetic protagonist. (No wonder it won the Pulitzer Prize.) Less Is Lost is a brilliant follow-up, with all the same wit, humor, and personal epiphanies of the first novel. If you've ever wondered what's at the other end when you run away from your problems, Arthur Less' journey is a joyous novel that proves: we can never really escape who we are.
All Good People Here by Ashley Flowers
Genre: Crime fiction and mystery
Review: If you're a fellow Crime Junkie fan, then you've also been counting down to the release of All Good People Here. With Ashley Flowers' extensive experience investigating crimes both solved and cold, she displays an incredible ability to build a suspenseful, shocking narrative—even in her debut novel.
A journalist who's moved back to her hometown, Margot Davies becomes obsessed with the infamous murder of January Jacobs. She goes to extensive lengths to find the solve the case—and bring the killer to justice. Along the way, she discovers that many of the townspeople she thought she knew are hiding twisted, chilling secrets.
Carrie Soto Is Back: A Novel by Taylor Jenkins Reid
Genre: Literary fiction and saga
Review: The latest from the prolific Taylor Jenkins Reid, Carrie Soto Is Back does not disappoint. As someone who's been playing tennis since she was eight, I loved the use of the sport as a frame for the drama and self-discovery strung through the pages. Along with its stellar reviews and the countless recommendations I've received from friends, family, and strangers on social, I was drawn to the themes of determination and the journey of reclaiming our past selves.
Our Missing Hearts, by Celeste Ng
Genre: Dystopian fiction
Review: The hype about this book is REAL and definitely merited. It's chilling and poetic, shocking and struck with empathy—and I loved every moment of it. It's a heartbreaking story about the crucial need to keep culture alive, and art's and literature's ability to preserve our thoughts, our experiences, and the quest to get to the truth of who we are.
On the Rooftop Margaret Wilkerson Sexton
Genre: Historical and domestic fiction
Review: I just finished this novel for my book club and our conversation carried on well past my bedtime (albeit, at 9 p.m.). Its pages explore the tension between generational contexts and the dreams we have for our family and for ourselves. Even as the wants, values, and needs come into conflict, you'll find yourself rooting for every character—and anxious to see how the end unfolds.
Demon Copperhead by Barbara Kingsolver
Genre: Coming-of-age story
Review: Everyone's always shocked to learn that I've never been able to get into a Barbara Kingsolver—so you can say that I have high hopes for her latest. This comes out next week, and like her other books before it, the reviews are begging you to pick it up. Clocking in at 560 pages, all I can say is this: it better be worth the effort. Inspired by Charles Dickens' David Copperfield, this new novel has plenty of literary history to support it. Let's revisit things in a month and I'll let you know if I'm a Kingsolver convert.
Other Birds Sarah Addison Allen
Genre: Magical realism and fiction
Review: I hadn't read magical realism since I took on Gabriel García Márquez's One Hundred Years of Solitude at the beginning of the pandemic. Because I have less experience with the genre, I wasn't quite sure what to expect when I started Other Birds. Spoiler? I'm now on the hunt for more.
The Family Remains Lisa Jewell
Genre: Psychological fiction, thriller, and suspense
Review: This thriller is worthy of all the buzzwords associated with its release. Instant bestseller. Page-turner. Masterful standalone. If you're craving a plot filled with strained (re: deadly) familial relationships, drawn-out answers to years-long mysteries, and the re-opening of a cold case, head straight to the bookstore. I imagine you'll be on the waitlist for a while if you request this from the library (speaking from experience here).
The Great Gatsby by F. Scott Fitzgerald
Genre: Literary fiction
Review: Newsflash: The best fall books don't have to be new. There's no better time than the fall to re-read the classics. And though I'm quick to recommend Fitzgerald's other novels before The Great Gatsby, nothing encapsulates the season more than the book's standout line: "Life starts all over again when it gets crisp in the fall." I'll admit, every time I turn back to this book, I'm always in awe at its ability to capture the sense of loss and longing that can exist between people who desperately seek happiness in all the wrong places.
How Not to Drown in a Glass of Water by Angie Cruz
Genre: Literary fiction
Review: A solid title combined with a striking color palette—this is absolutely a case where you can judge a book by its cover. With a similar frame, this read like The Seven Husbands of Evelyn Hugo, with the protagonist Cara Romero, experiencing the freedom of finally being able to share the truth of her life. Love affairs, money challenges, strained relationships, and secrets in every story—this book reveals a woman who's still standing triumphant despite the ebbs and flows of life.
Jacqueline in Paris by Ann Mah
Genre: Historical fiction
Review: I will never get sick of a novel set in Paris. If you'd like to get an inside peek into the life of Jackie Kennedy before she took JFK's name, this intimate portrait is the perfect coming-of-age story. Fun fact: I actually attended the same study abroad program as Jacqueline Bouvier in Paris, so this novel feels particularly resonant and joyful to devour. If you haven't picked it up already, Dreaming in French is a similarly captivating read. An honorable mention on this list of the best fall books.
Stay True by Hua Hsu
Genre: Memoir
Review: Memoirs provide a beautiful framework for the author to recount deeply and truthfully the intimate, close-to-the-chest details of their lives. On every page and in every sentence, I felt Hsu's pain and confusion after losing his best friend Ken in a carjacking. It's coming-of-age in the best way—taking us through Hsu's and Ken's unlikely friendship and the former's pursuit of meaning and belonging in a sometimes senseless world.
Lessons by Ian McEwan
Genre: Literary fiction
Review: Ian McEwan's ability to intertwine history with a compelling narrative is unparalleled, and I'm always in awe of the picture he builds of his characters' interior world. Set against the backdrop of key world events in the twentieth century, Roland Baines's life twists and turns with surprises, disappointments, and despair. Throughout all of it, he's able to assuage his pain through art, community, and the rediscovery of love. Follow this up with a re-read of another all-time favorite in the realm of the best fall books, Atonement.
Northanger Abbey by Jane Austen
Genre: Gothic fiction and romance
Review: IMO—this is Jane Austen at her best. I don't need to tell you that she's the queen of romance and putting women on their rightful pedestal. But while the majority of her novels champion the genre, this subversive, satirical spin on the gothic novel is a balm to my English major heart. It's witty (of course), funny, and a strong look at how literature shapes our understanding of the world.