Fall is arguably the best time of the year for food (and clothes, and organizing, and redecorating). The oh-so-beautiful produce is brimming with autumnal hues and comfort is a key flavor alongside dishes that are equal parts mouth-watering and sumptuous. And whether it's the ease of preparation or its endless versatility (or a bit of the two), pasta is always a wonderful way to invite in the colder temps. For a little inspiration and to get your culinary wheels turning, we've rounded up our favorite fall pasta recipes to keep you warm, cozy, and satisfied all season long.
Featured image by Tieghan Gerard.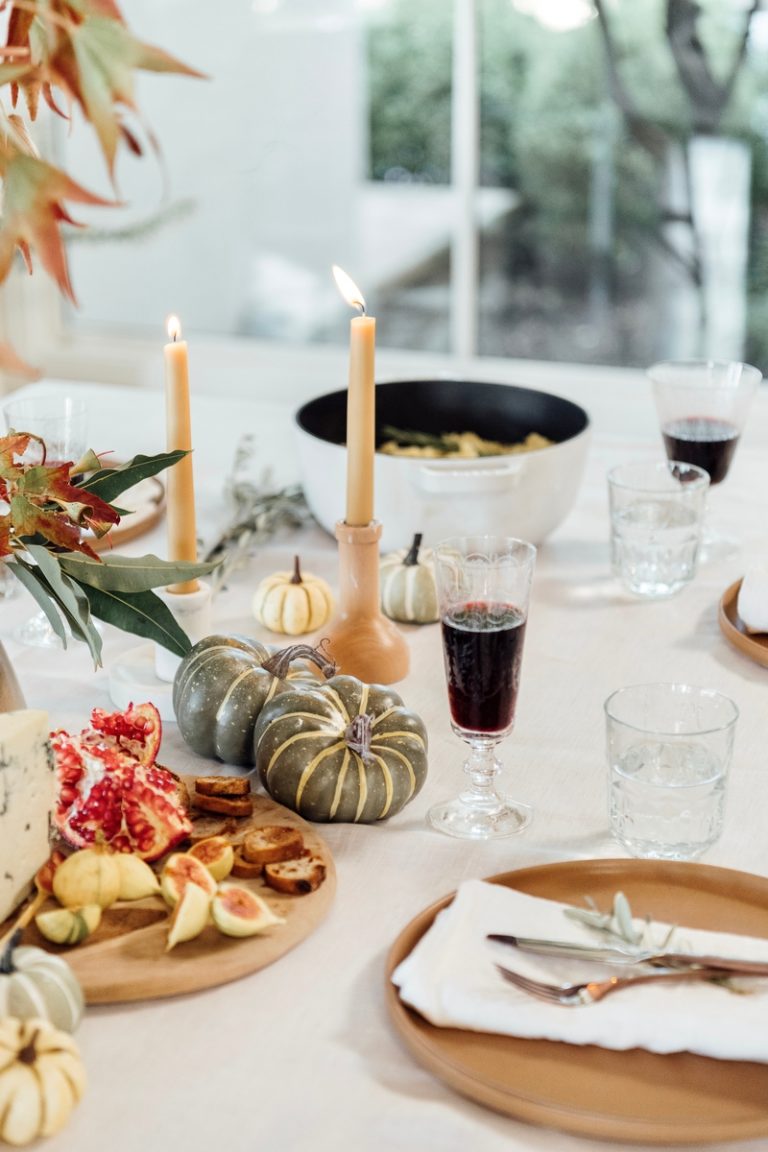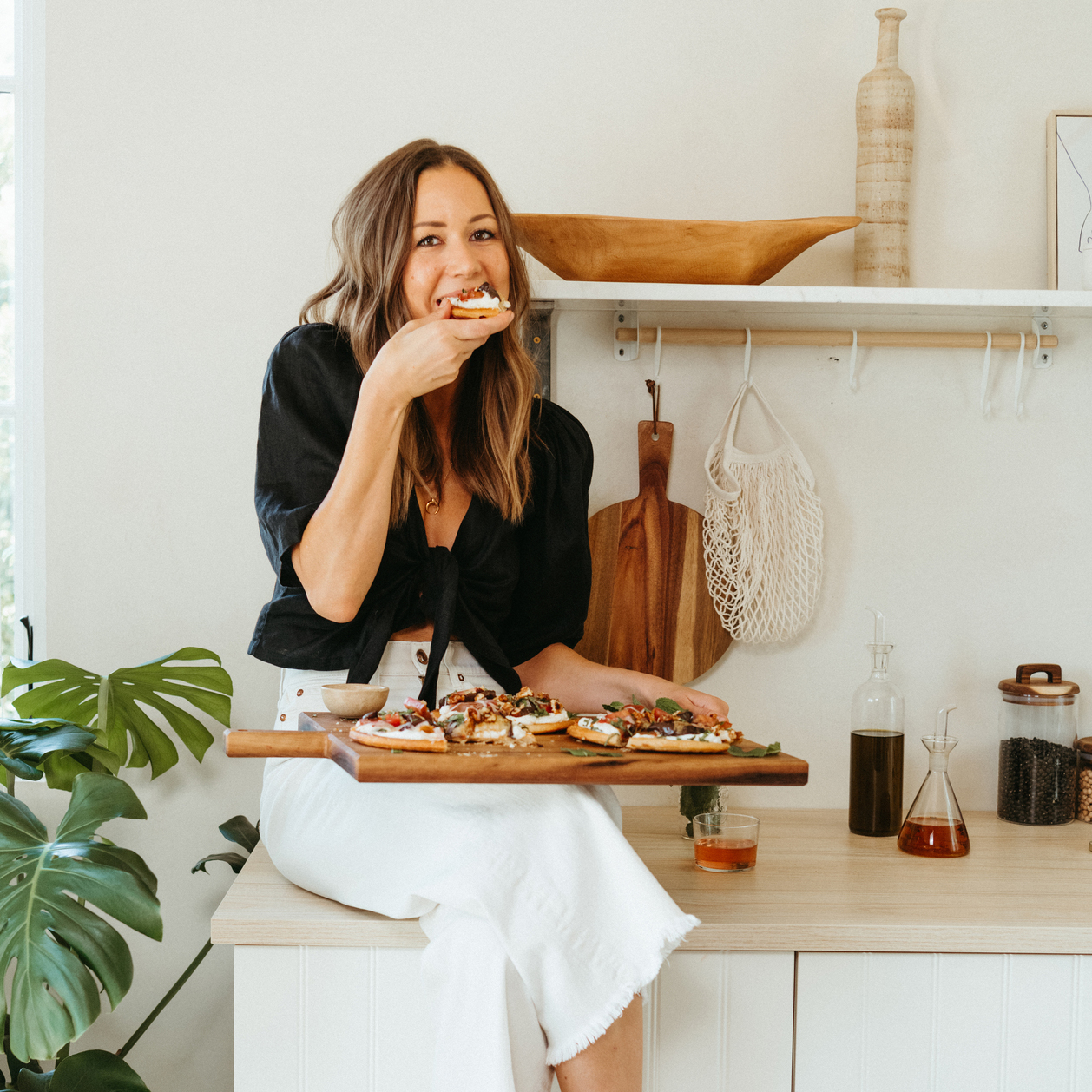 Subscribe
Our Top 10 Recipes
Sign up to receive a FREE E-BOOK of my top 10 most popular recipes of all time!
Thanks for Signing Up!
Oops!
Looks like you're already signed up or your email address is invalid.
Oops!
Looks like you unsubscribed before click here to resubscribe.
And because everyone should be able to enjoy the silky, soothing pleasure of pasta no matter your dietary restrictions or preferences, we're sharing our go-to recs for gluten-free options that combine real ingredients with a chewy bite.
Pair a box of Capello's (almond flour fettuccine, anyone?) or Jovial's brown rice pasta with any of the recipes below, and you'll have yourself a meal that celebrates cold weather eating at its most undeniably delicious. Now, let's dive into the best fall pasta recipes, fork-first.
15 Fall Pasta Recipes That Define Autumnal Comfort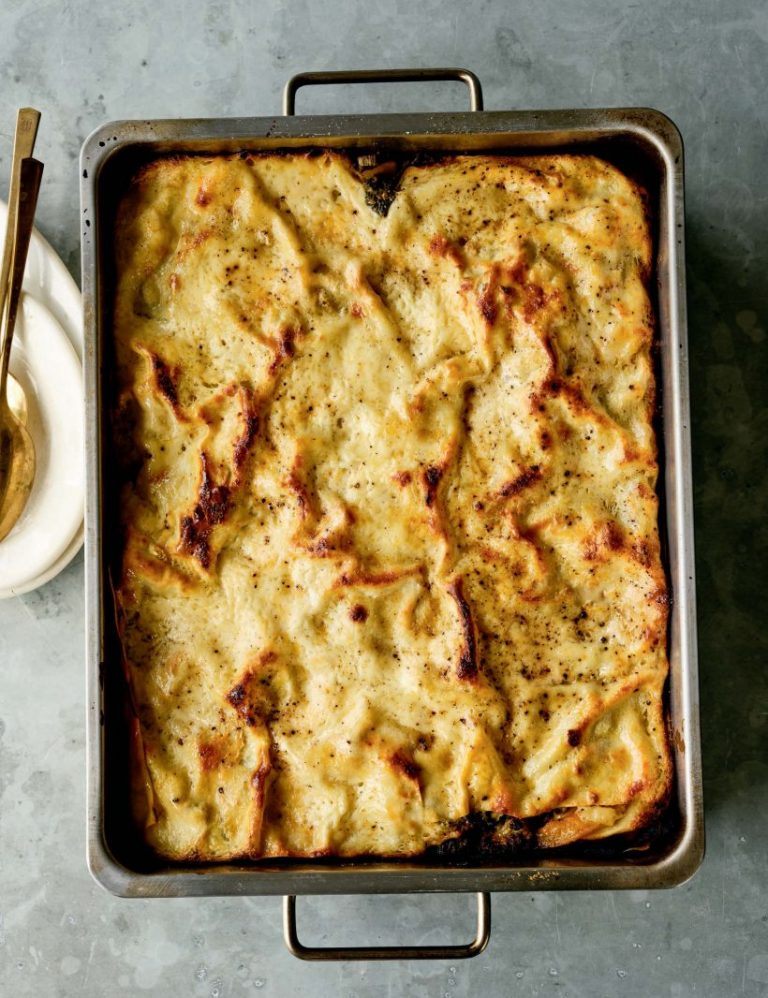 Why We Love It: If you've been too intimidated to make your own pasta, this is the recipe to help build your confidence. Turns out, making your own lasagna is wayyy easier than it seems, and of course, it's the perfect vehicle for a buttery béchamel and hearty vegetable filling.
Hero Ingredient: Nutmeg warms up the rich, creamy béchamel.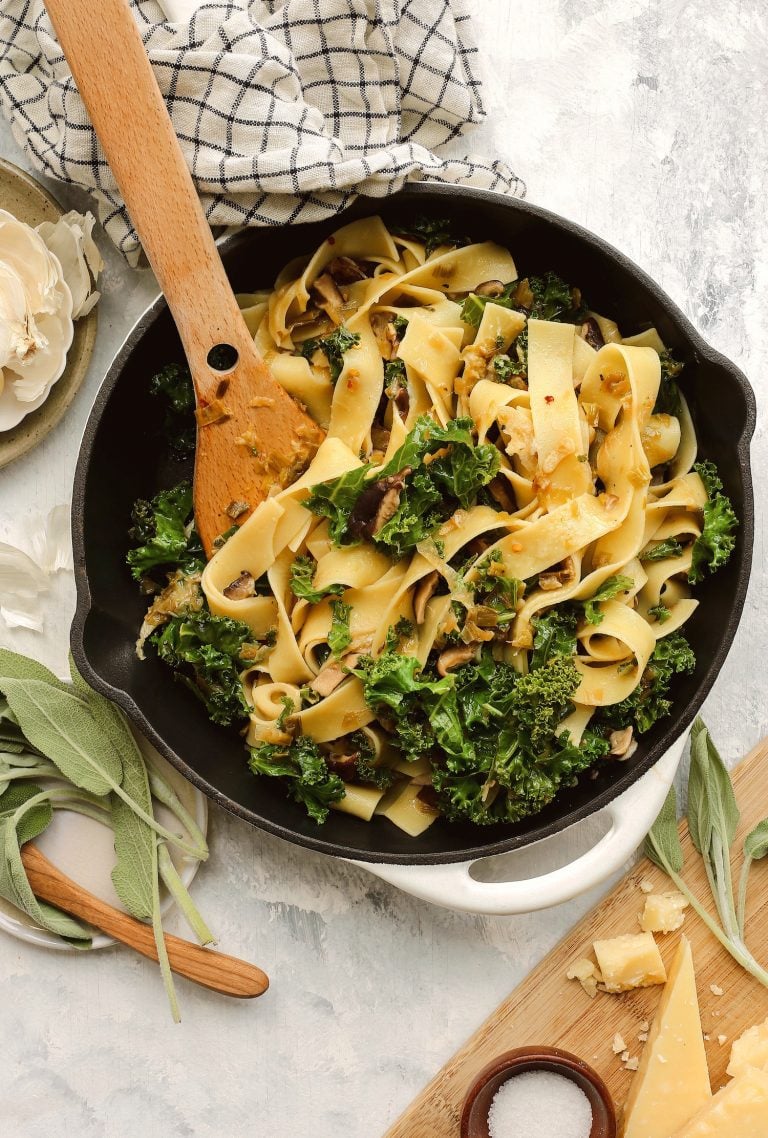 Why We Love It: This veggie-packed pasta is packed with an irresistibly smoky flavor and complemented by umami-rich mushrooms and a pungent bite of garlic. Seconds? Thirds? Yes, please.
Hero Ingredient: I have two words: jammy leeks.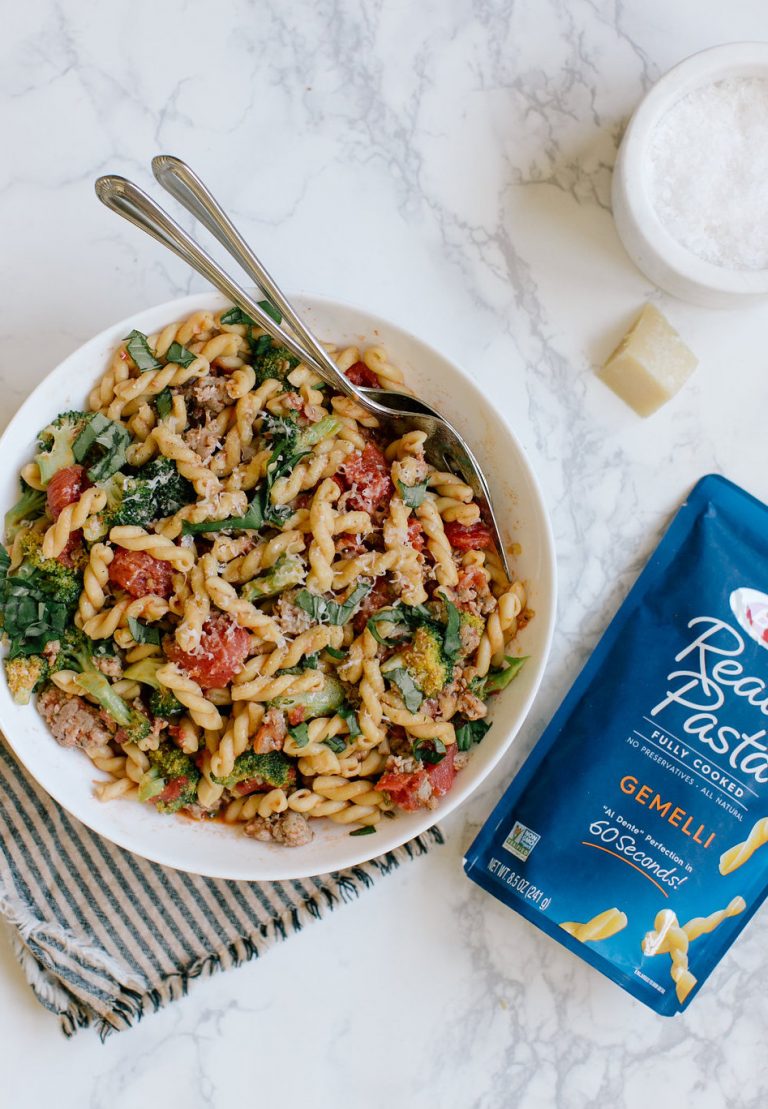 Why We Love It: Turkey sausage, broccoli, and the rich flavor of tomatoes and parm make this simpler-than-it-seems dinner an always-impressive choice. Drizzling olive oil over top just before serving only improves the final fruity result that's bursting with flavor.
Hero Ingredient: Chopped broccoli provides visual interest while balancing out the turkey's hearty bite.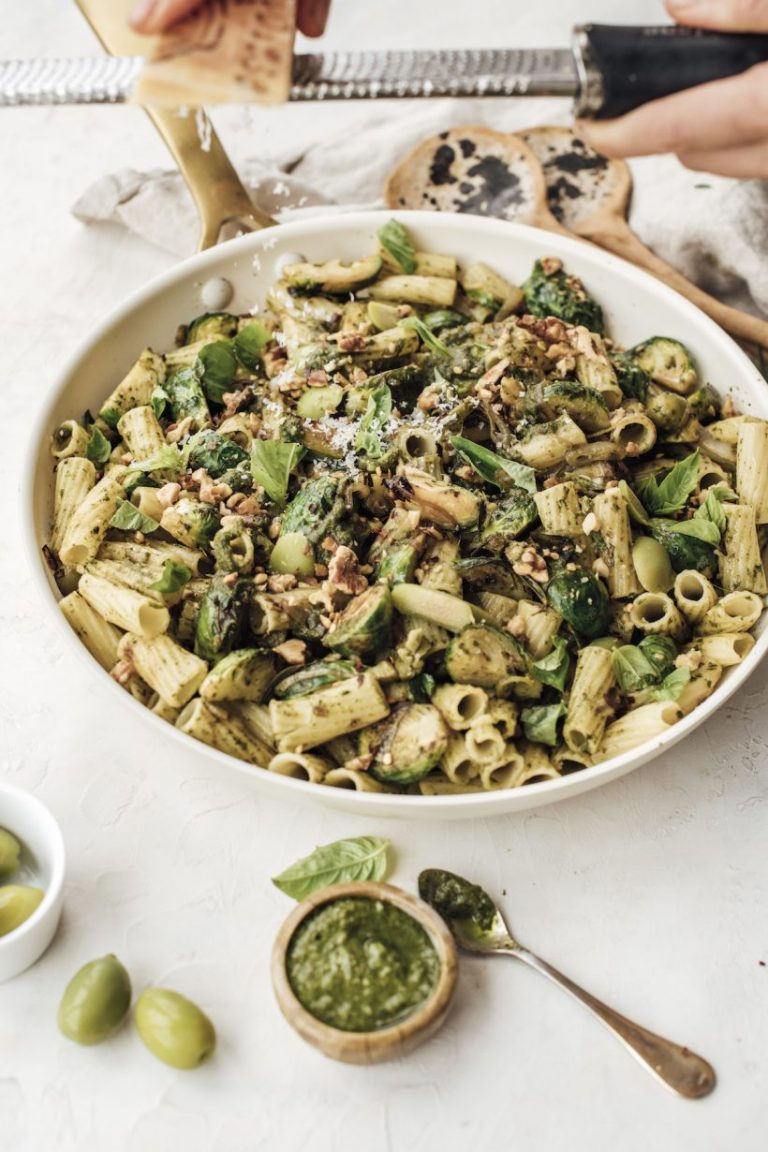 Why We Love It: We're quick to share our love of Brussels sprouts with the masses, and we'd be remiss not to include the veg in our roundup of fall pasta recipes. Sautéed with a splash of EVOO and elevated with the addition of red chili flakes and rosemary, the sprouts shine in this deceptively easy dish.
Hero Ingredient: A tablespoon of nutritional yeast fills your pesto with plant-based cheesiness, making it hard not to dive in before it gets stirred into your pasta.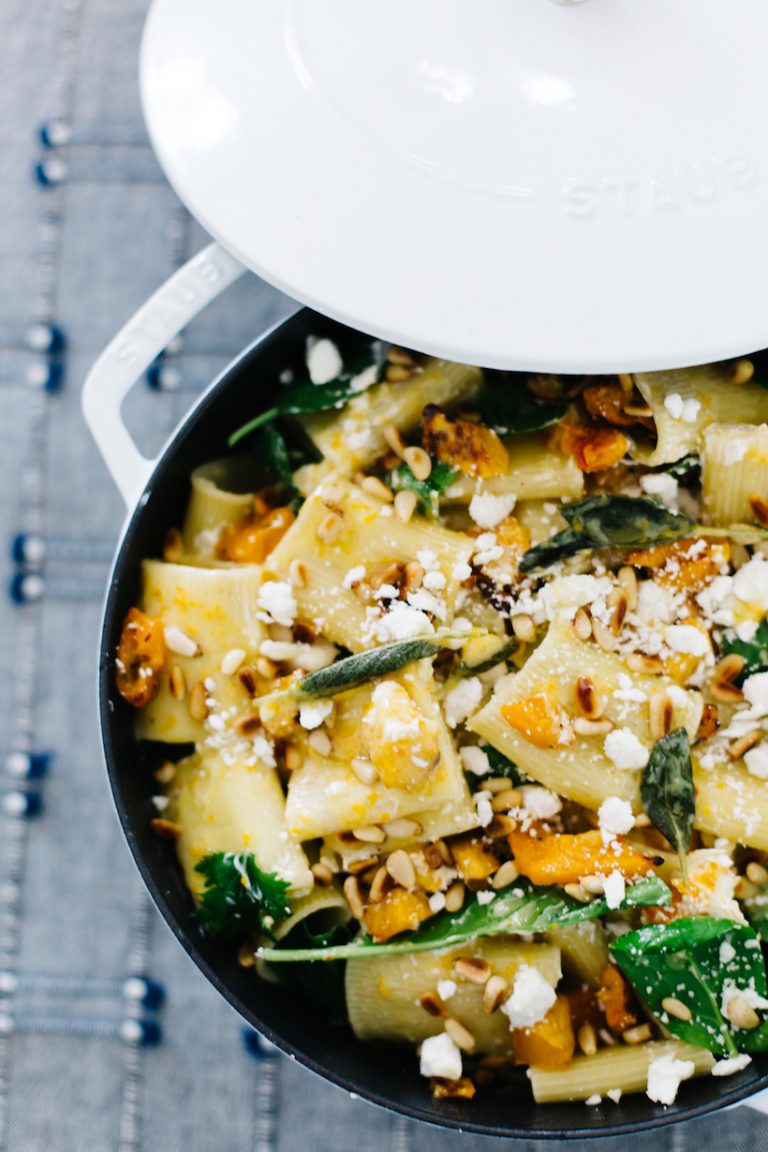 Why We Love It: When the temperatures drop and all your cravings point to a hearty, mind-blowing meatless main dish, this butternut squash pasta is your answer. A mix of fresh and colorful veggies blends beautifully with a brown butter sauce that's divine. Plus, the mix of easy-to-prep ingredients (if you buy your butternut squash peeled and chopped) makes this a great option for anyone who's looking to build up their confidence in the kitchen.
Hero Ingredient: The goat cheese crumbles bring a tangy-salty bite that's pronounced, but still lets the other ingredients shine.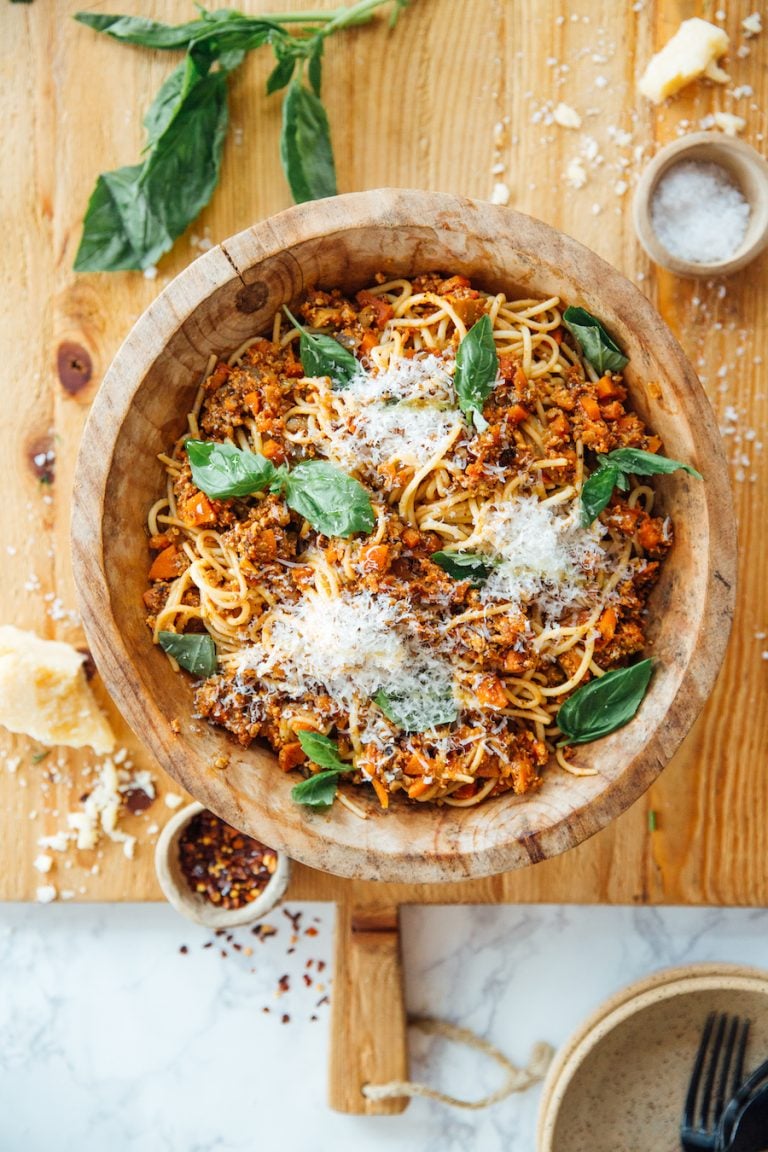 Why We Love It: If you're convinced that any attempt at making bolognese should be reserved only for open-ended weekend culinary pursuits, this recipe is swooping in to say otherwise. A vegetarian twist on the classic meat sauce, this version leans on small-diced onions, carrots, celery, and mushroom to mimic the traditional consistency of bolognese.
Hero Ingredient: Mushrooms are the real MVP here. They give bite and body to the sauce, and when simmered with tomatoes and just a few seasonings, the result is an impressively-filling, plant-based substitute for this traditionally meat-based dish.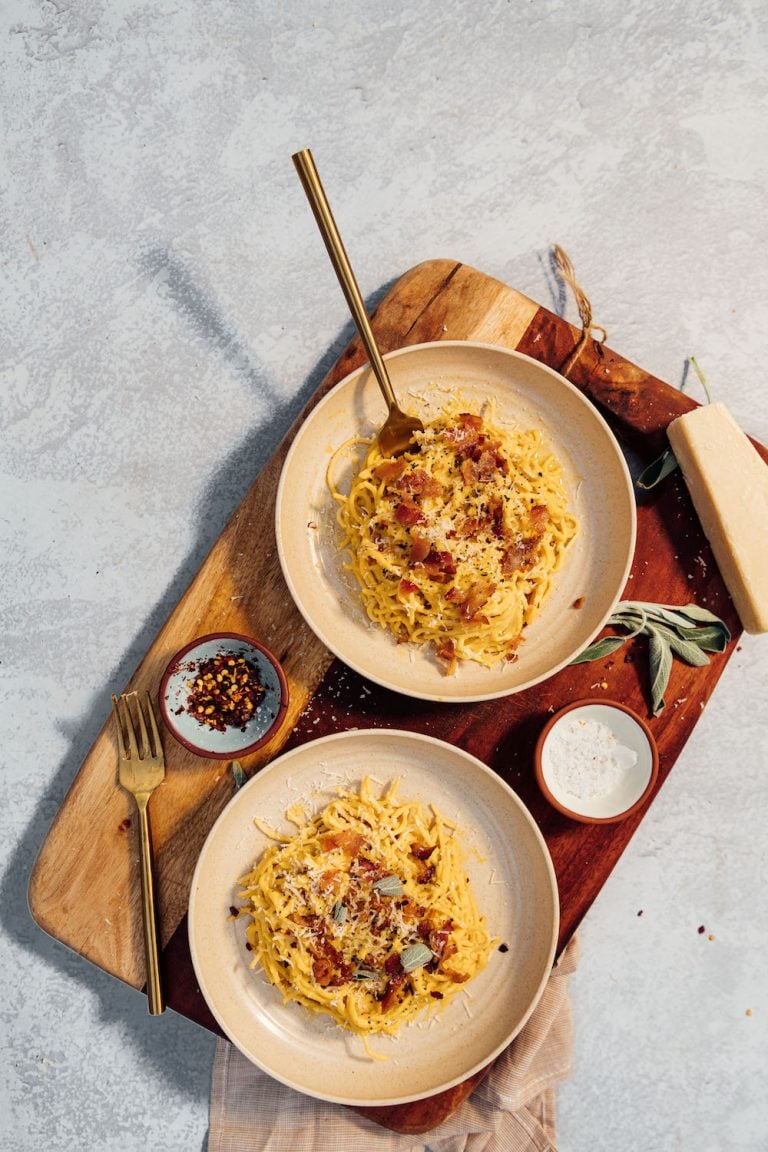 Why We Love It: Bold statement, but this the dinner I'll be craving every night from now until spring. Using just a handful of ingredients, you can have this pasta that perfectly encapsulates the flavors of fall ready to enjoy in under an hour. Oh, and if you can think of something better than sinking your fork into a spiralized pile of butternut squash pasta deliciousness, let us know.
Hero Ingredient: Roasting the butternut squash results in a complex flavor that's nutty and not overwhelmingly strong, sealing the deal on this autumn-inspired dish.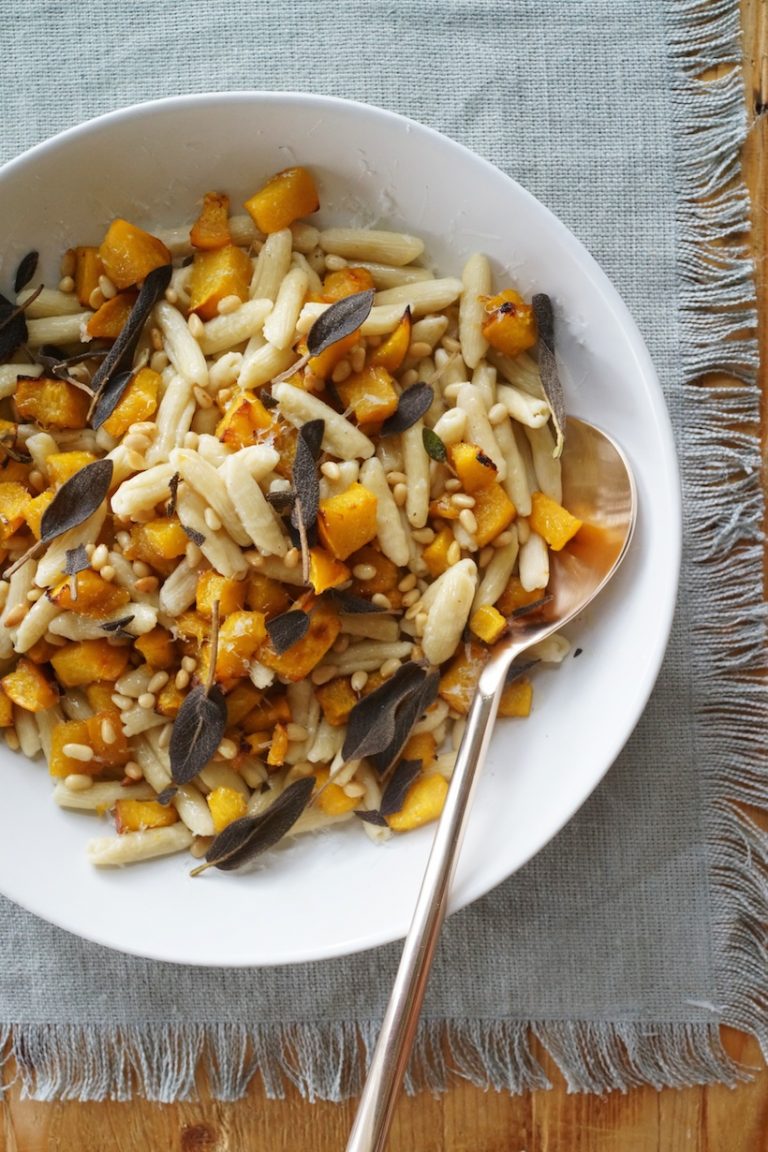 Why We Love It: Loaded with honey-sweetened cubes of roasted pumpkin, this comforting pasta makes the most of the fall staple many autumnal cooks will have on hand. It's satiating while still feeling light and brings all the flavors of fall together in one delightful dish.
Hero Ingredient: Manchego's sweet, caramelized flavor is a cheese-lover's dream.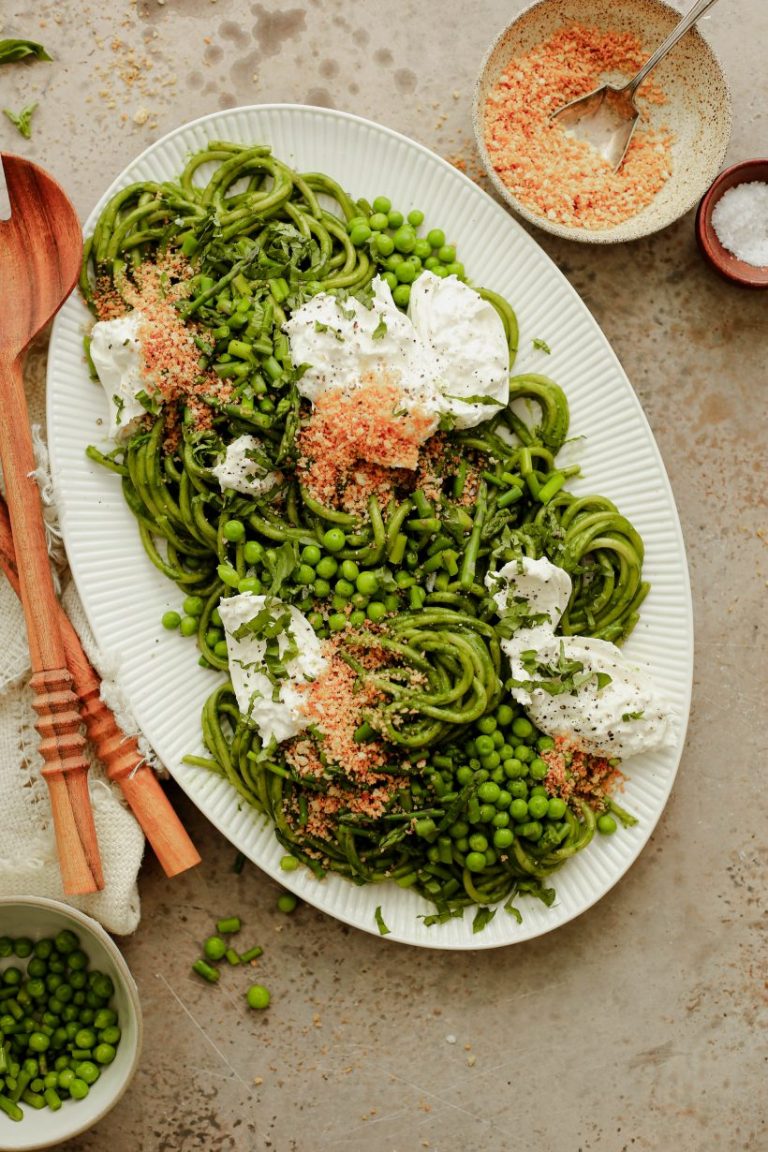 Why We Love It: If you haven't tried serving long locks of linguine (my noodle of choice) with a verdant and fresh sauce, now's the time to get started. While this recipe might not immediately scream fall, I find that a few weeks into the season, I'm ready to mix things up with a light and bright recipe. This pasta packs in all the vitamins and nutrients I need.
Hero Ingredient: We're calling it now: green pasta is the new green smoothie—and some grated parmesan keeps it from tasting too virtuous.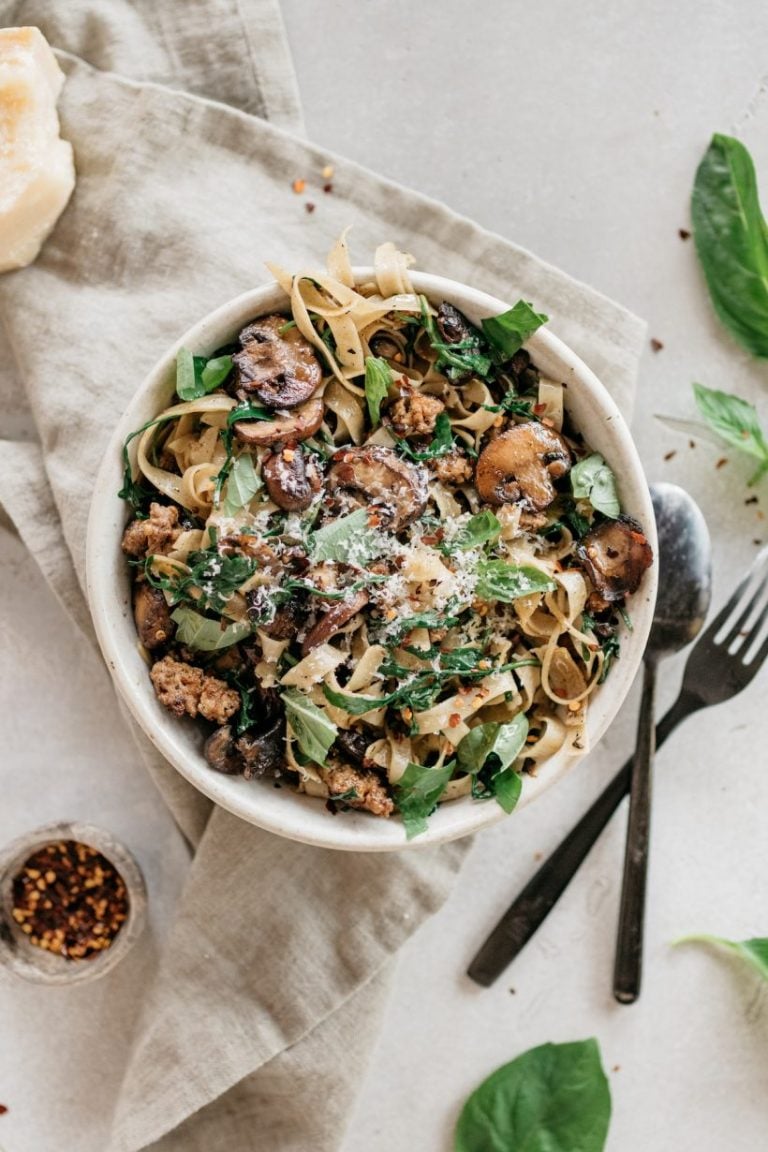 Why We Love It: The simplicity-to-wow-factor ratio of this recipe is unmatched. The good news too is that this dish works just as well given a vegetarian spin. Simply swap out the sausage for any flavorful veggie. Camille suggests strips of roasted red pepper, green olives, or drained and chopped artichoke hearts. But as always, feel free to experiment with any ingredient your heart (and appetite) desires.
Hero Ingredient: While arugula's strong, spicy flavor may turn otherwise adventurous diners off, here, the leafy green gets tossed in all of this pasta's cheesy, garlicky goodness. It's a show-stopper that everyone will enjoy.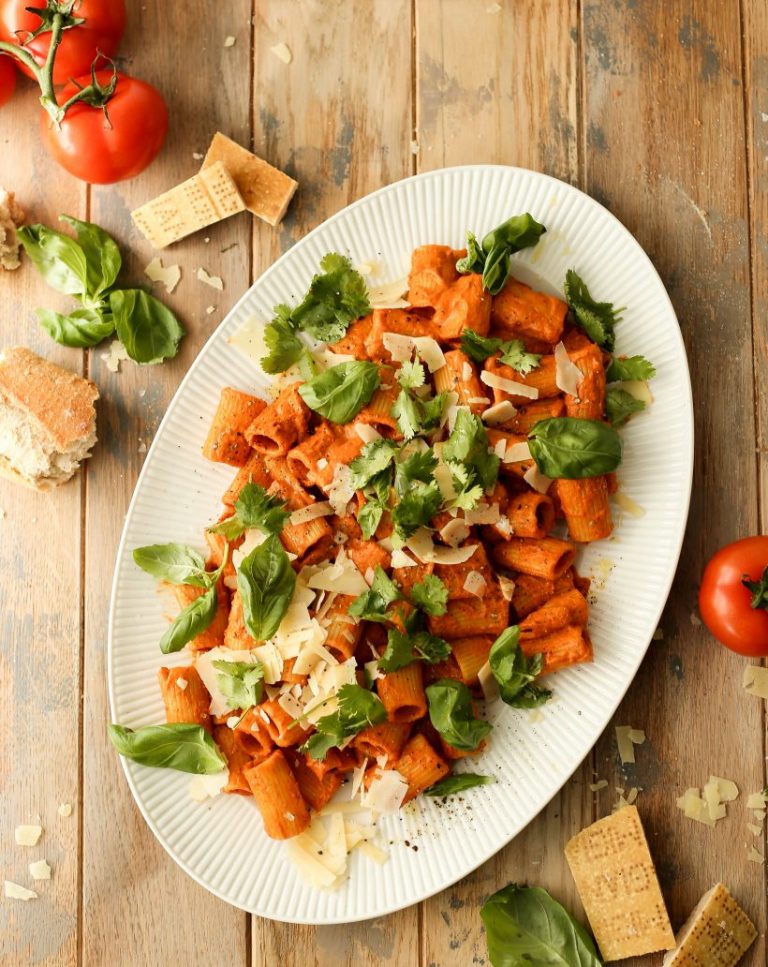 Why We Love It: This recipe is representative of our food editor, Suruchi's quest to establish a universal Pasta Sunday. I don't know about you, but I'm fully on board—and this recipe was the perfect pasta to convince me. I'm here for Indian fusion dishes, and as Suruchi says, "It's magic when two culinary worlds come together to create something entirely new and wonderful." One bite, and you'll know exactly what she's talking about.
Hero Ingredient: The list of fragrant and flavorful spices is lengthy, but it's their complexity that gives this pasta a wonderful, mesmerizing depth.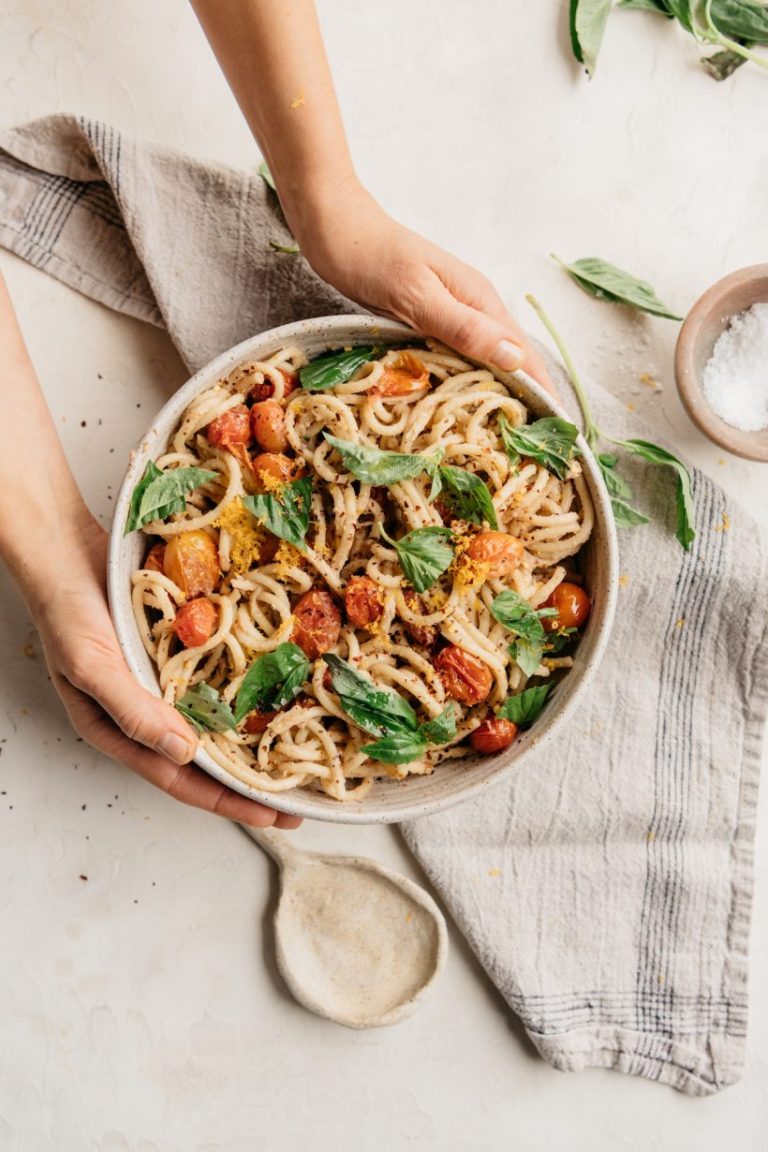 Why We Love It: This recipe had us at "one-pot." Minimal clean-up for maximal results means that from the moment you salt your pasta water to the final sprinkling of salt, you have a low-stress (and 15-minute!) meal that's absolutely stunning.
Hero Ingredient: Simple sauces can sometimes fall flat, but the soaked walnuts not only keep this recipe vegan, but they lend a welcome mix of creamy, nutty deliciousness to this streamlined dish. Consider this recipe the equivalent of sliding into your softest, coziest fall sweater.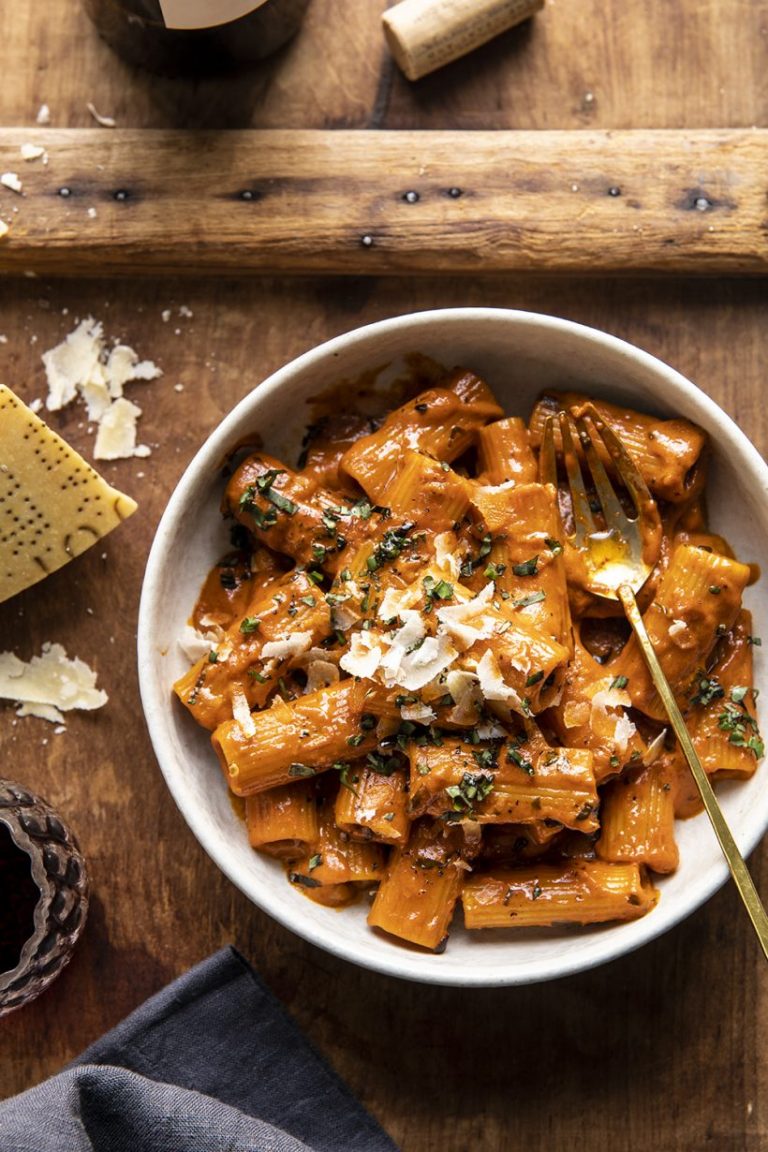 Why We Love It: Like clockwork, the first fall chill sends signals to the body that it's time to swap our summer salads for creamy, soul-satisfying dishes, and this recipe does a beautiful job of filling in the gaps. A crowd favorite, this is a must-make if you're cooking for family or inviting friends over for an impromptu mid-week meal. Creamy and comforting, it all comes together in only 35 minutes.
Hero Ingredient: The sauce requires a heavy pour of cream, and with vodka and parm added to the mix, this comes dangerously close to being a nap-inducing dish. But the basil pesto cuts the richness of the cream, and the final result is beautifully balanced while still feeling incredibly indulgent.
Why We Love It: A dish that can impress any dinner date with minimal effort? This recipe checks off both boxes. For years, carbonara has been a weeknight staple at many a dinner table, but this take on the dish adds an impressive burst of flavor with the unexpected additions of miso and Sriracha. This foolproof recipe is a must-make for any time you're trying to impress your fellow diners (or, of course, if you're piling up a heaping bowl of pasta to enjoy all to yourself).
Hero Ingredient: The miso's earthy, salty savoriness beautifully balances the egg yolks' rich flavor, making this recipe hearty without feeling heavy.
Why We Love It: This is not, we repeat not, the mysterious Turkey Tetrazzini served in many an early-aughts school cafeteria. With a stunning medley of fresh and vibrant veg (shallots, mushrooms, and a handful of peppery parsley), this dish imparts both brightness and heat. And if you're already beginning to brainstorm the many ways you can repurpose your Thanksgiving leftovers, this recipe's a surefire solution for exactly that.
Hero Ingredient: While surprisingly polarizing in terms of taste, the health benefits of mushrooms can't be denied, and when they've taken a spin in a sauté pan with a good glug of olive oil, you might even be able to make the most mushroom-averse diner change their tune.
This post was originally published on October 22, 2021, and has since been updated.