Certain pop culture flicks just feel like fall. From the foliage-filled settings of Gilmore Girls to the seasonal synesthesia of Taylor Swift's Red, they evoke a certain nostalgia that seems best suited to crisp air and autumnal hues. With summer winding down, we're more than ready to embrace the cozy season, so to help get you in the mood, we've rounded up some of the best movies for fall.
Of course, films that capture the magic of fall are vast, so we decided to add a few disqualifiers to our roundup. For the purposes of this autumn-invoking list, no movies centered specifically around Halloween or football season are allowed (technically, all football movies are fall movies). Also, we've done our best to stick to feel-good films, because with so much going on in the world, we're leaving Sad Girl Fall to Kacey Musgraves.
Scroll on to curl up with the best movies that feel like fall.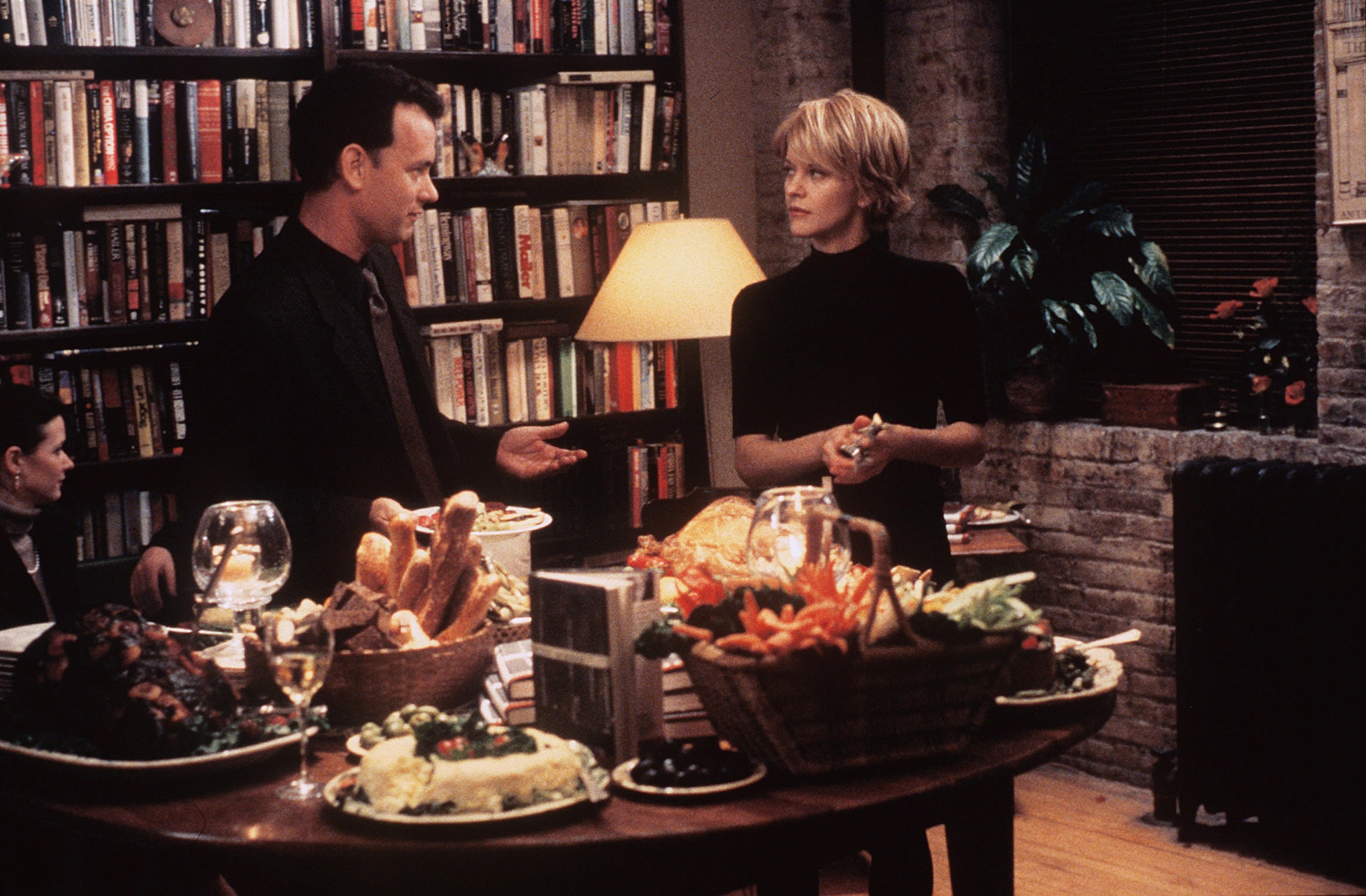 You've Got Mail, 1998
The moment The Cranberries' "Dreams" kicks in and Meg Ryan begins waxing poetic about the magic of Manhattan in the fall, there's an instant feeling of warmth. It's hard to resist the quick-witted charm of a Norah Ephron movie, but add some smart turtlenecks, endless twinkle lights, and auburn caviar (a garnish!), and our favorite AOL-centric movie becomes simply undeniable.
Standout (Fall) Line: "Don't you love New York in the fall? It makes me wanna buy school supplies. I would send you a bouquet of newly sharpened pencils if I knew your name and address."
Available On: HBO Max

Hannah and Her Sisters, 1986
Featuring not one but two Thanksgivings, this award-winning dramedy tells the intertwining stories of three Manhattan sisters over the course of two years. The cast is stellar, the writing is fantastic, and it's one of the few Woody Allen movies to have a somewhat happy ending.
Standout Line: "The heart is a very, very resilient little muscle. It really is."
Available On: Starz and Amazon Prime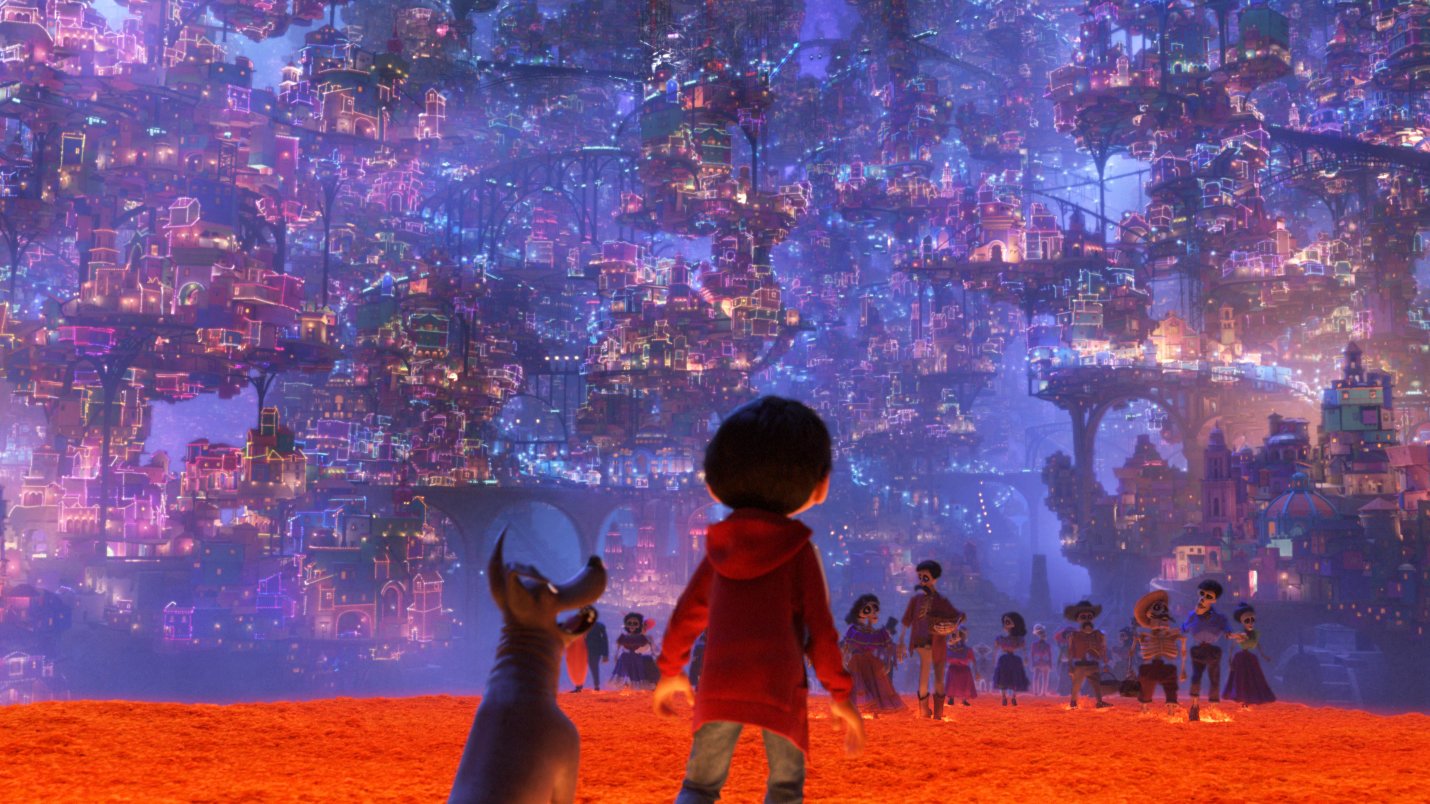 Coco, 2017
OK, we know we said no Halloween movies, but Coco—truly a top-tier Pixar creation—transcends its Day of the Dead trappings to become a feel-good movie any time of the year. However, with its glittering marigolds and animated autumnal charm, we dare you to find something cozier.
Standout Line: "When life gets me down, I play my guitar."
Available On: Disney Plus

Soul Food, 1997
Set around Sunday family dinners in Chicago, the '90s classic features as much warmth and comfort as its title suggests. Plus, Nia Long wears an absolutely killer beany/sweater combo.
Standout Line: "You do what you have to do to stay strong."
Available On: Amazon Prime Video

Edward Scissorhands, 1990
Honestly, the entirety of Tim Burton's filmography feels appropriate to watch in the fall. But Edward Scissorhands, with its fairytale feel and gothic influences, may be the director's most touching story.
Standout Line: "But if you had regular hands, you'd be like everyone else."
Available On: Hulu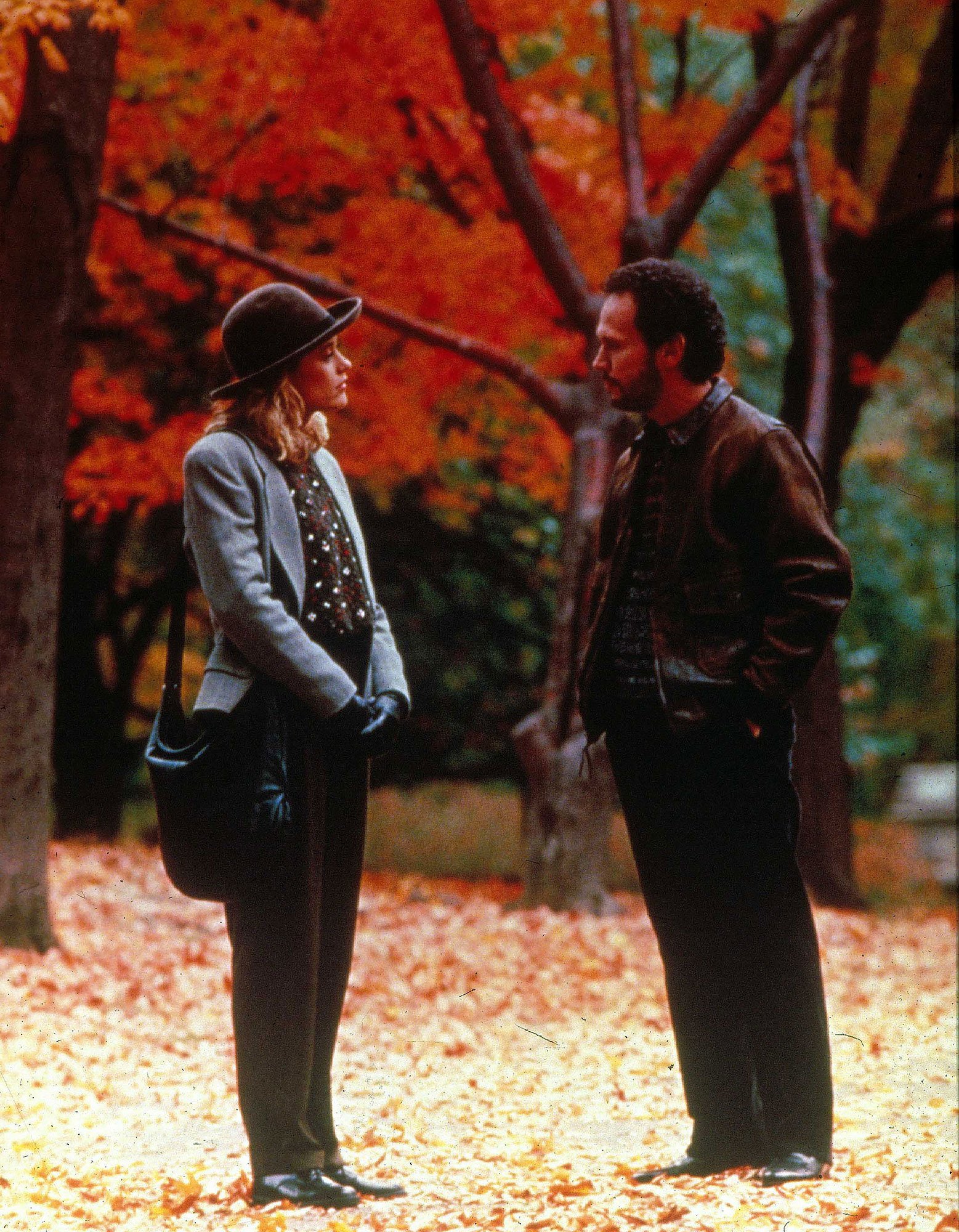 When Harry Met Sally, 1989
Another Ephron classic, this romcom thrives on the chemistry of Meg Ryan and Billy Crystal, but the golden brown setting certainly doesn't hurt. Between the leave-strewn streets of Manhattan and Meg Ryan's expertly layered outerwear, you can practically feel the crisp air.
Standout Line: "I came here tonight because when you realize you want to spend the rest of your life with somebody, you want the rest of your life to start as soon as possible."
Available On: HBO Max

Ghostbusters, 1984
Many of our suggestions for the best fall movies are set in Manhattan (the city really is magical in the fall), but this is the only movie that features Bill Murray waging war against the supernatural in the New York Public Library.
Standout Line: "Human sacrifice. Dogs and cats living together. Mass hysteria."
Available On: Amazon Prime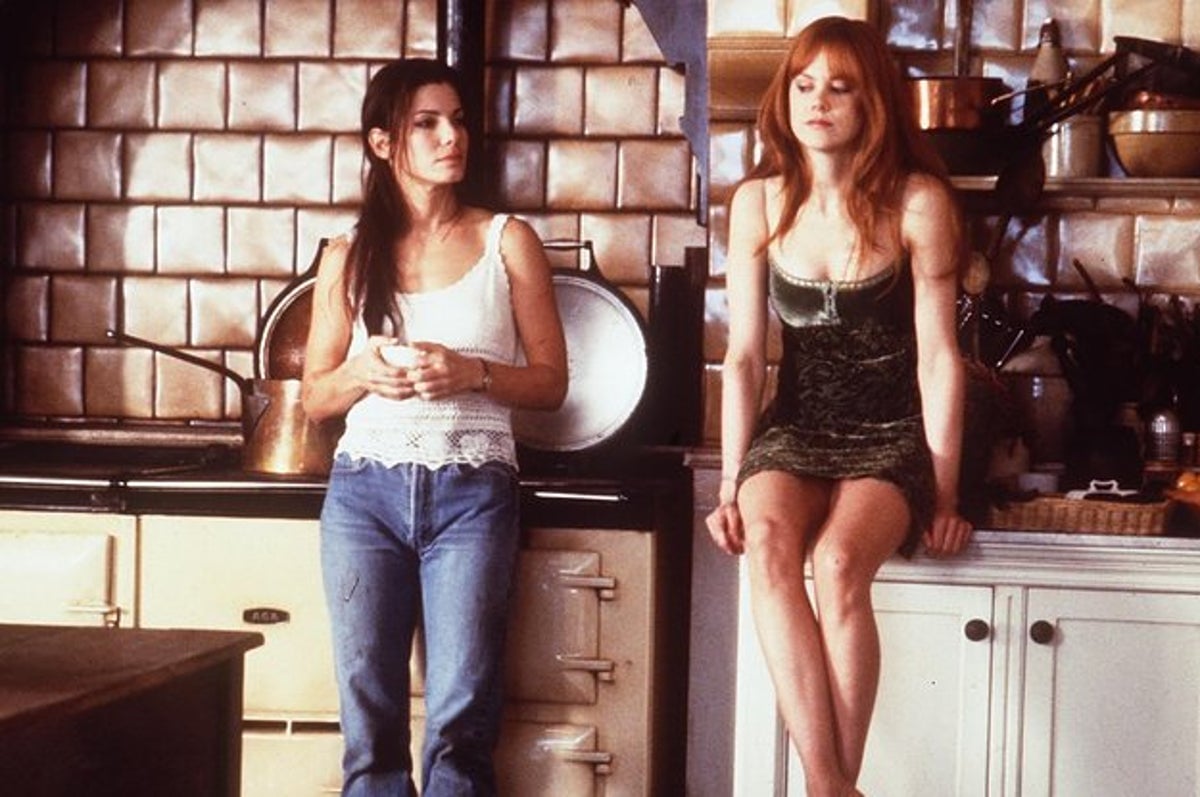 Practical Magic, 1998
Once dubbed "the Thelma and Louise of witch movies," Practical Magic centers on the sisterly bond between Nicole Kidman and Sandra Bullock. There is a romance of course, with sweeping moments and plenty of witchy magic, but it's the chemistry between the two actresses—and the film's endearingly chaotic plot—that has earned the movie its cult-loved status.
Standout Line: "In this house we have chocolate cake for breakfast, and never bother with silly little things like bedtimes, or brushing our teeth."
Available On: HBO Max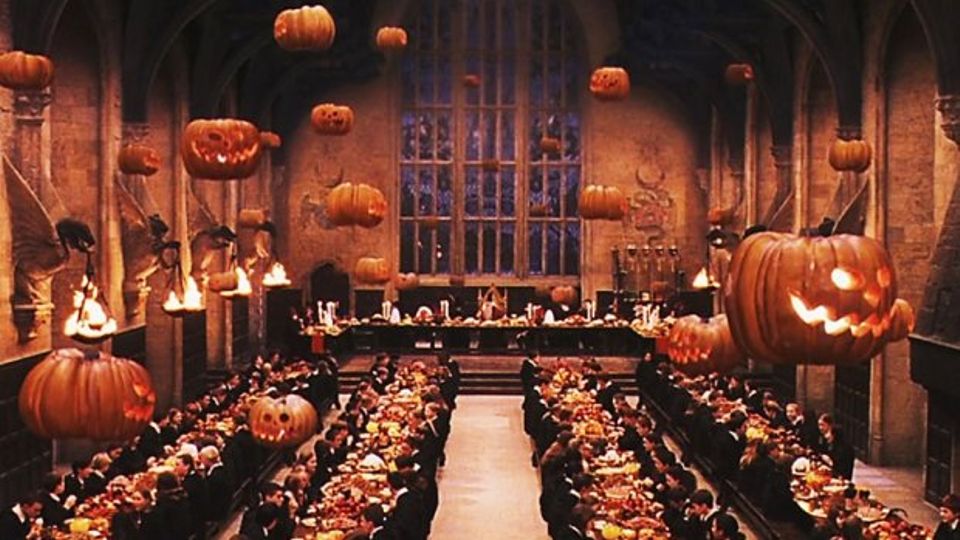 Harry Potter and The Sorcerer's Stone, 2001
I didn't expect to put a Harry Potter movie on this list, but after a recent rewatch, the first big-screen installment of J.K. Rowling's beloved series about a boy wizard is undeniably reliant on the fall season. The majority of the film is awash with amber hues, thick scarves, and the rush of the first day of class. The pumpkin count is simply off the charts.
Standout Line: "It does not do to dwell on dreams, Harry, and forget to live."
Available On: HBO Max

Election, 1999
The high school classic about an ambitious student (Reese Witherspoon) and a well-meaning teacher (Matthew Boderick) only seems to get sharper with age. The determined Tracy Flick has remained a relevant pop culture figure for a reason. We give it 10 bouquets of newly sharpened pencils.
Standout Line: "Old or young, we all make mistakes. And we have to learn that our actions, all of them, can carry serious consequences."
Available On: Paramount Plus

Love Story, 1970
Often considered one of the most romantic movies ever made, the aptly named '70s classic tells the story of two unlikely lovers who meet in Cambridge, Massachusetts—practically the geographic equivalent of fall. You'll feel all your feelings, and marvel at a majestic set of brows that were truly ahead of their time.
Standout Line: "Love means never having to say you're sorry."
Available On: Amazon Prime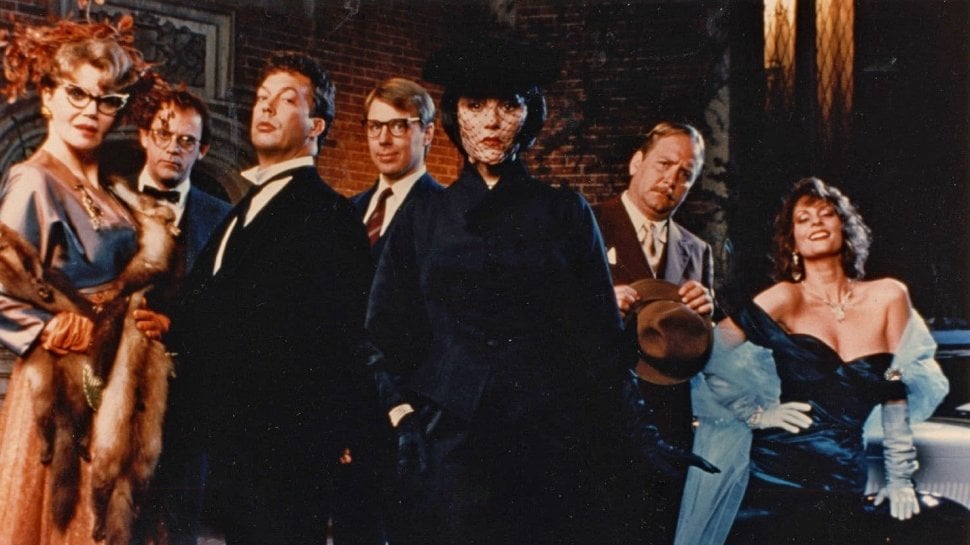 Clue, 1985
With a killer comedic ensemble, a gothic mansion setting, and a slew of dark secrets, the cult classic immediately draws you in. The fashion is lush, the hidden doors are plentiful, and the balance of spooky and charming is spot on. The competition isn't exactly fierce, but Clue is absolutely the best movie based on a children's board game.
Standout Line: "Well, it's a matter of life after death. Now that he's dead, I have a life."
Available On: Paramount Plus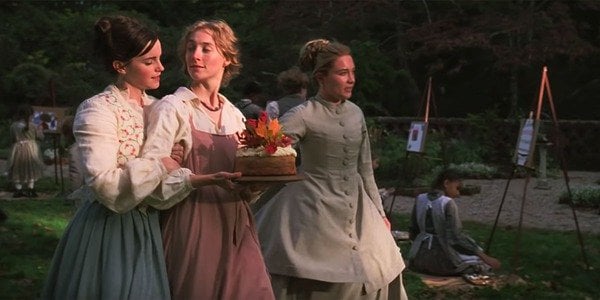 Little Women, 2019
Most adaptations of Louisa May Alcott's beloved novel tend to evoke winter, but Greta Gerwig's smart, sensitive spin on the March women's tale is autumn through and through. From the sumptuous colors to Saoirse Ronan's unisex jackets, we're forever pulling fall wardrobe inspiration.
Standout Line: "Just because my dreams are different than yours, it doesn't mean they're unimportant."
Available On: Starz and Amazon Prime
Rushmore, 1998
Set at a Houston boarding school, Wes Anderson's coming-of-age dramedy features the director's signature rich color palette, a bookish backdrop, and plenty of smart blazers.
Standout Line: "I miss Rushmore. I miss… the seasons."
Available On: Amazon Prime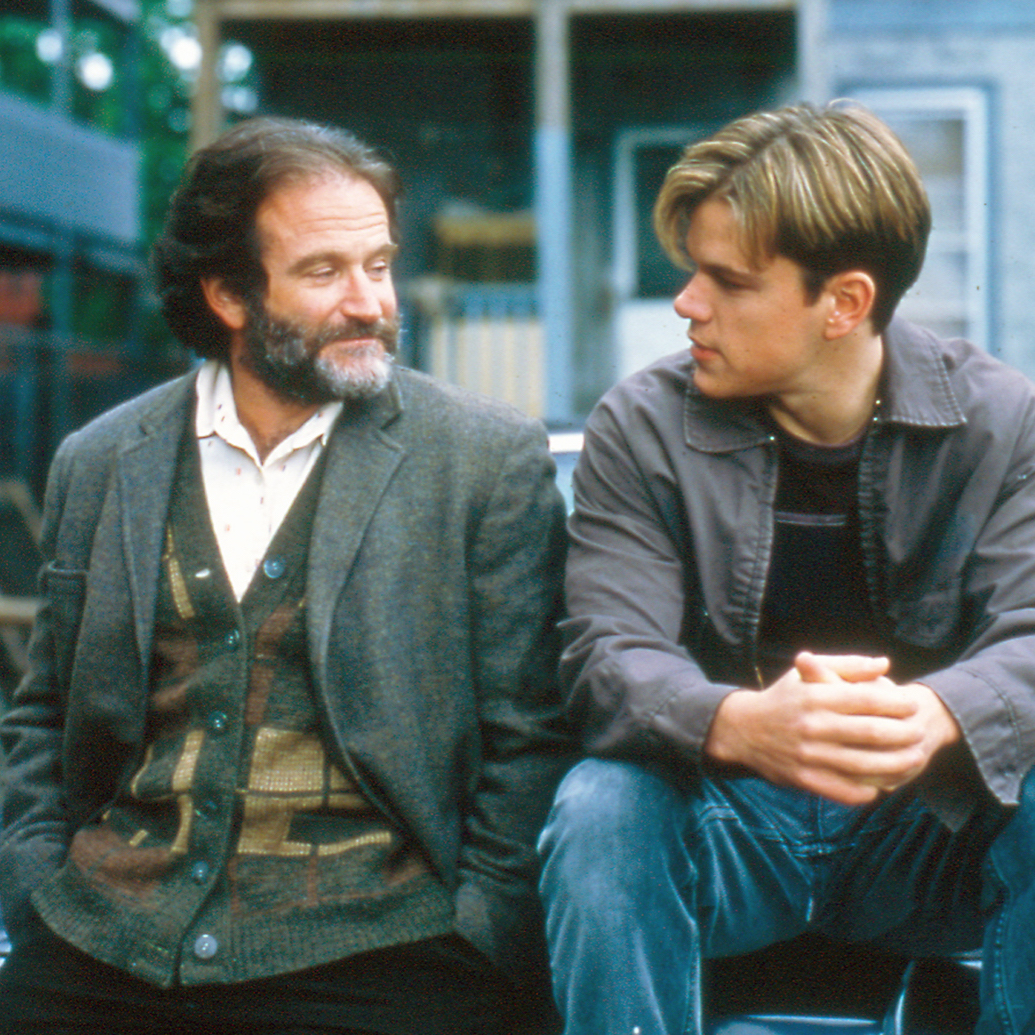 Good Will Hunting, 1998
Can you really make a list of fall-centric films without including the award-winning movie that launched Ben Affleck and Matt Damon's careers? Set in the golden-hued, academic-focused world of Cambridge, Massachusetts, and featuring Robin Williams as a compassionate therapist, the movie is perfect for a bit of catharsis on your couch.
Standout Line: "People call those imperfections, but no, that's the good stuff."
Available On: Starz and Amazon Prime