In America, we've done a less than stellar job focusing on and supporting maternal health. While this is a full-stop statement, it's particularly true during the postpartum period. So often, women have their babies and quickly (re: instantaneously) lose sight of how important it is to continue to take care of themselves. It doesn't help that we live in a toxic bounce-back culture where paid maternity leave is a rare privilege that depends on the benevolence of your employer. And while finding the best postnatal vitamin won't solve these problems, it can support your journey to recovery and thriving post-baby.
Featured image by Teal Thomsen.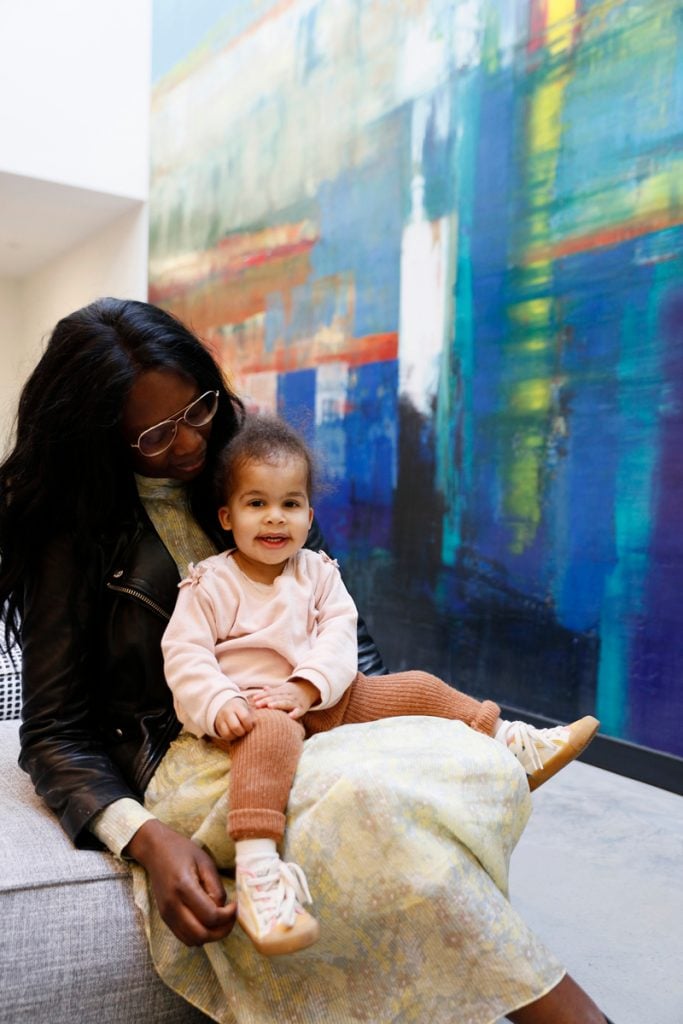 Amidst the lack of sleep, incessant cries, and the newness of it all, it's easy to throw all of yourself into your baby and forget the importance of self-care. But thankfully, society's views and expectations of new mothers are shifting for the better. More and more, women are sharing their pregnancy, birth, and postpartum experiences, and new media and social attention is being given to maternal health and wellness in general. The tide seems to be turning in the right direction!
While we can't blame an exhausted, sleep-deprived, milk-drenched mama for forgetting to make space and time to nourish and fill her cup, let this serve as a reminder: it's important to continue to tune in to your health! Below, I'm sharing how finding the best postnatal vitamin can support your journey to recovery and help you thrive.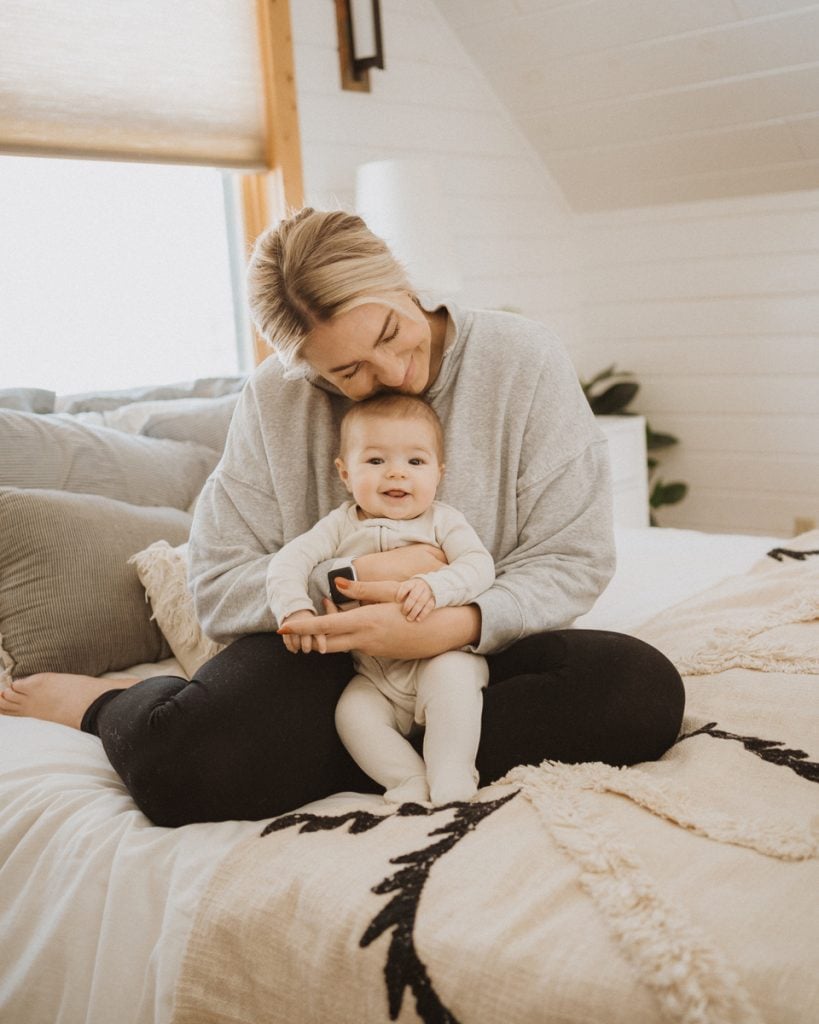 How Postnatal Vitamins Work
In an ideal world, we would all eat a balanced diet that fulfills each and every nutritional requirement for ourselves and our little one. Of course, that's hard to do, (mamas hardly have time to shower!). Therefore daily vitamins help us balance our nutrient intake to maintain steady levels of supportive nutrition, vitamins, and minerals, especially during a taxing season of our lives.
Postnatal vitamins differ from prenatal vitamins in a few ways. They are specially tailored to nourish post-birth bodies and their little ones by:
Supporting the overall increased nourishment requirements for breastfeeding or pumping mothers.
Containing targeted vitamins (like choline, DHEA, and iron) that support infant brain and eye development.
Helping women's bodies recover from the naturally stressful event of birth by restoring vitamin E, vitamin A, vitamin C and magnesium levels.
Boosting vitamin D levels to prevent osteoporosis later in life.
Offering energy support by bumping up baseline levels of B vitamins to help convert food to energy more readily.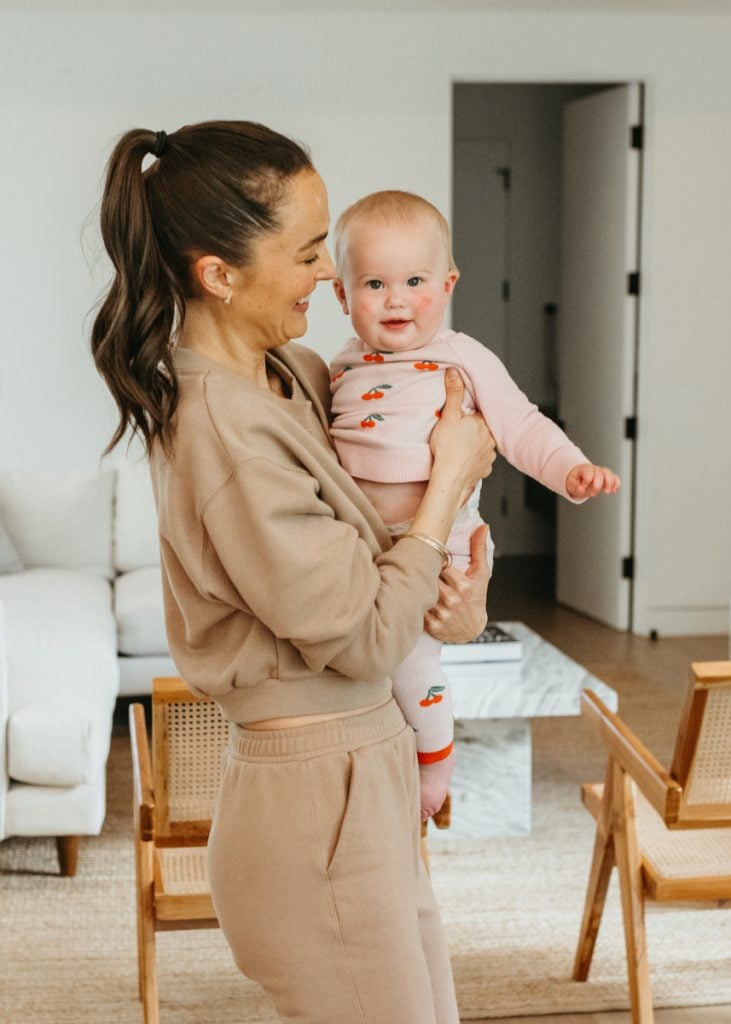 The Best Postnatal Vitamin: What to Consider
Price and Quality
These two criteria often go hand in hand. However, that doesn't mean you need to find the most expensive vitamin to get great quality. If you're on a budget, there are still plenty of great options out there.
Absorption
Generally speaking, our bodies absorb nutrients from actual food better than any processed version of a nutrient. In your search for the best post-natal vitamin, look for vitamins and minerals from actual food sources! It's always a good idea to do your research on what helps vitamins and minerals be more bio-available. Trust me, it's education that will serve you for life!
How do you want to take it
Some people are just not pill swallowers, but don't worry—the market's shifted in your favor. I've personally found that if a vitamin tastes like a gummy, I'm more motivated to remember to take it every day. Think about what works best for you and narrow down your options. Postnatal vitamins are available as capsules, tablets, gummies, or a chewable formula.
Prenatal Vs. Postnatal Vitamins
What's the difference? The truth is that, oftentimes, the nutrition requirements aren't all that different for pre- and post-baby and there aren't many postnatal vitamins on the market. The major benefit of postnatal vitamins is that some contain herbs and supplements to support breastfeeding or mental health while most prenatal vitamins do not.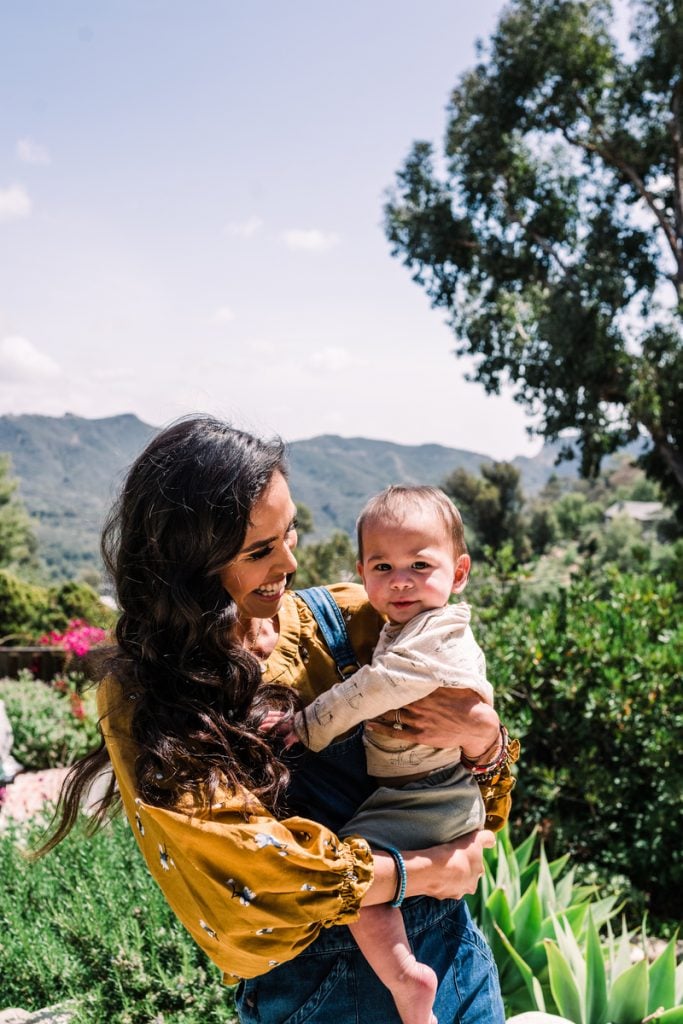 The Best Postnatals on The Market
Best All-Around: Perelel Mom Multi Support Pack
Formulated by OB-GYN's and Maternal Fetal Medicine Doctors
Evidence-based ingredient choices
Contains DHA & EPA for infant and maternal brain and maternal mood support
Contains collagen and biotin to support skin, hair, and nails postpartum
Contains l-theanine and ashwagandha to support a calm mood and mental health
This a more expensive pick, but it meets the needs of three separate supplements: postnatal, beauty, and mental health, all in one pack
Contains 2000 IU Of Vitamin D3
B vitamins for energy support
Best Real-Food Vitamin: MegaFood Baby & Me 2 Postnatal Multi
Made with real food for optimal absorption
Formulated by renowned women's health physician, Tieraona Low Dog, MD
Includes choline for baby's brain development
Contains moringa leaf, the go-to milk supply-boosting supplement
Can be taken on an empty stomach
Contains all of the essential nutrients and vitamins a postnatal should have
Best easy-to-absorb: Thorne Basic Prenatal
No additives
Contains high-quality ingredients to boost absorption ability such as 5-MTHF
Contains biotin which can support hair, skin, and nail health during pregnancy and postpartum
Free of dairy, gluten, and soy
Contains choline for infant brain health (if breastfeeding or pumping)
Best Tasting: Smarty Pants Prenatal Formula
Contains DHA/EPA (fish oil) for infant brain health
Natural flavors made from vegetables and fruits
Delicious taste
Contains inositol to help balance blood sugar
Contains multiple B vitamins for energy
1,200 IU Vitamin D3 for bone health and immunity
Best Subscription: Ritual Essential for Women Postnatal Multivitamin
Subscription option so you never miss a day

Delayed release formula for an easy-on-the tummy vitamin routine

Refreshing, minty flavor
Only two pills per day
Contains immune-supporting vitamins like vitamins A, D3, and zinc
Contains a cocktail of infant brain health nutrients: Choline, DHA, B12
Omegas support fatty acid content of breast milk
Offers traceable ingredients so you can feel good about what you're putting in your body
Best for Energy, Mood, and Lactation Support: New Chapter Perfect Postnatal Multivitamin
Made with real vegetables and herbs and naturally fermented for easy absorption
Gentle on the stomach
100% vegetarian with no artificial colors or flavors
Supports mood with calming herbs like lemon balm, chamomile, lavender, and cardamom
Contains turmeric and oats for breastfeeding support
Contains B vitamins for energy support
Best Price: Nature Made Postnatal Multivitamin + DHA
Best price for quality on the market
Only one pill per day
Made with DHA for infant brain health and fatty acid breast milk support
Sourced from high-quality ingredients
No artificial flavors
Gluten-free
Includes B vitamins for energy support
Best Liquid Option: Mary Ruth's Liquid Prenatal and Postnatal Vitamin
Berry flavor created from actual berries
Zero fat, zero sugar, gluten-free, dairy-free, soy-free, vegan, non-GMO
Contains hesperidin to help treat postpartum hemorrhoids
Contains ginger root extract for postpartum healing and breastmilk production support
Best Complete Vitamin: Pink Stork Total Postnatal + DHA
Good price
Gluten-free, wheat-free, dairy-free, sugar-free, soy-free, non-GMO
Third party tested
Vitamin D for bone health and mood
Iron for blood loss
Vitamin B12 for energy support and mood
Folate and DHA for infant brain health
Best Probiotic: Rainbow Light Prenatal One Multivitamin
One pill per day for ease
Contains probiotics
Made with high-quality, real superfoods
B vitamins, vitamin C, and zinc for immune and energy support
Infant brain support with folate and choline
Great price for a high-quality vitamin
Best Chewable Vitamin: Seeking Health Optimal Prenatal Chewables
Formulated by a naturopathic doctor
Bioavailable nutrients for efficient absorption
Contains antioxidants
Contains Vanadium for blood sugar control
Great taste and sugar-free
Methylated folate for increased absorption
B vitamins for maternal energy
Biotin for hair and nails
Immune support with zinc and vitamin C
COQ10 for cellular energy
Best Additional Postpartum DHEA Support: Nordic Naturals Postnatal Omegas
High-quality fish oil made from wild-caught fish
Lemon flavor masks unpleasant fish smells
High dose of omegas in one capsule
Includes 1000 IU of vitamin D3
Best Liquid Vitamin: Carlson Labs Super Daily D3
Contains 6,000 IU of vitamin D3 (the optimal dose for breastfeeding mothers)
Only one drop needed daily
Produced by a longstanding, high-quality lab
Vegetarian