There's no way around it—stress levels are at an all-time high for just about everyone, no matter the time or place. Even the most graceful and composed among us have struggled through the past few years as challenges have been thrown at us in myriad unimaginable ways. But in the pursuit of peace, quiet, and calm, I'm on a mission to find the very best stress relief products around.
As much as I enjoy having the temperament of a terrified and eternally-shivering chihuahua, it's time for a much-needed respite. It serves no one, much less ourselves, if we are in a perpetual state of tension. And since everyone has a different set of circumstances with which they are coping, we went ahead and rounded up an array of stress relief goodies for all kinds of situations, budgets, and needs.
Featured image by Michelle Nash.
The Best Stress Relief Products
It can feel self-indulgent to take time out to analyze our needs. However, it's important not just for general well-being but also for mental and physical health. Stress can take an incredible toll that only compounds over time, which is why even the tiniest of steps to mitigate high-stress levels can have a big impact. If you only have a few moments to do a quick meditation, we've got you covered. If you're running around the house and don't have time to sit, you can still indulge in a bit of aromatherapy to soothe the senses. Whatever you need, we've got you with the best stress relief products to introduce into your routine.
Every product is curated with care by our editors and we'll always give an honest opinion, whether gifted or purchased ourselves. If you buy something through our links, we may earn a small commission at no cost to you.
Best Body Care Products
Dry brushing sloughs away dead cells, leaving your skin radiant and smooth. Not only that, but the practice boosts circulation as well, sending feel-good endorphins to your brain.
This particular kind of me-time is a well-known stress reducer. We love the discreet and chic-looking vibe that also happens to be waterproof. It's incredibly convenient if your morning shower is the only time of day you have a modicum of privacy.
Beat those tense, sore muscles into submission with this powerful Theragun. It's definitely an investment, but well worth the tension relief.
Ideally, someone is on hand for a relaxing and stress-busting massage, but just in case you're on your own, this cutie pulls double duty as a bath oil. Take some time to light a candle and melt into a warm, soothing bath with this fragrant, calming oil.
Roll that stress out of your body with this foam roller. It loosens tight muscles, soothes soreness, stimulates the senses, and is a great way to take a moment to care for yourself.
Take some time out of your day to pamper your skin with this ultra-hydrating face mask. Self-care can be a great de-stressor, which is so important when dealing with life's many challenges.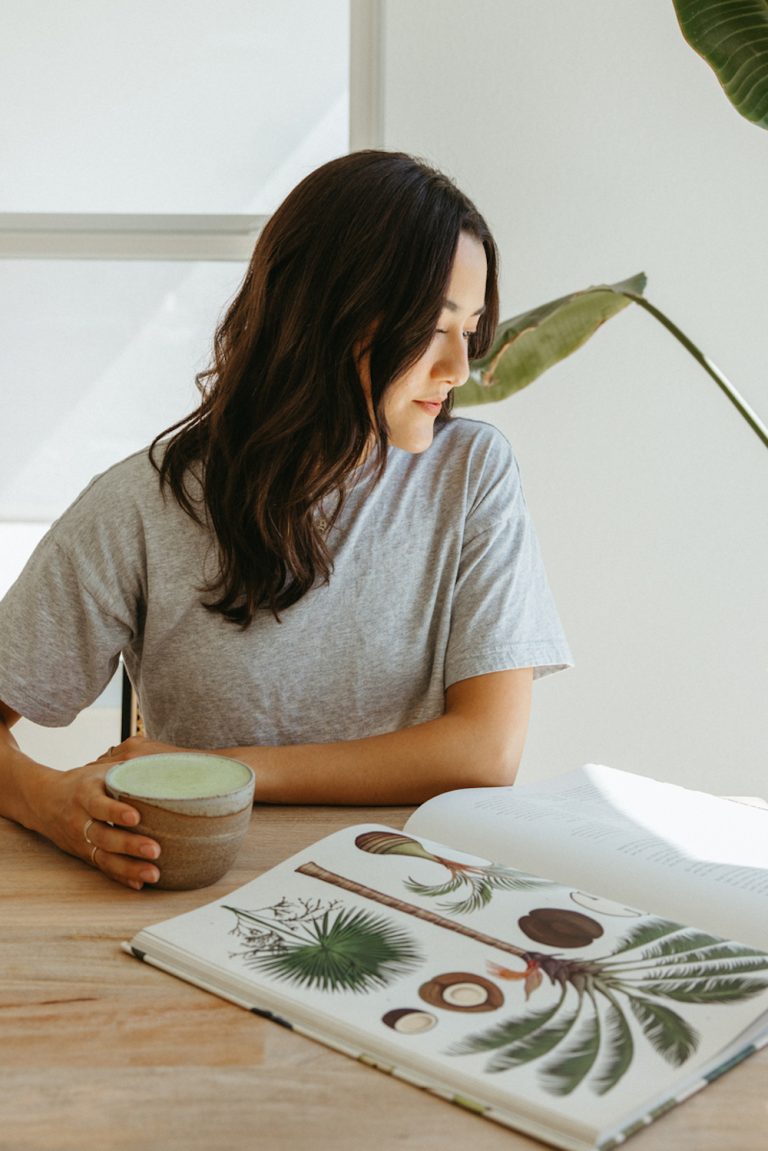 Best Mental Health Products
Because our brains are always on the lookout for potential danger, loud noise can be a significant source of stress for our bodies and minds. Because of that, reducing noise pollution whenever possible is top of mind. Our favorite solution? Loop Earplugs. The brand offers five different earplug designs that target and support different concerns. We love the Quiet model for sleep (particularly when we're after a restorative power nap). Not only does the pair reduce up to 27 dB of noise, but the soft-touch silicone is comfortable for all-night wear.
Even if you only have a few minutes a day, setting time to meditate can be a wonderful way to ease your mind. I love habit stacking and rolling out this acupressure mat while practicing breathwork or listening to a meditation. Specifically designed to relieve tension, release stress, and promote relaxation, it's relatively accessible and beats a trip to the acupuncturist.
The at-home cryo trend is stronger than ever, resulting in an incredible array of products with icy benefits. This unique gel from luxurious Barcelona brand Natura Bissé offers an intense, spa-like cooling effect.
Keep your hands busy and your mind calm with a bit of simple therapy dough. It's modeled after clay used by art therapists and is infused with essential oils for stress relief.
A longtime devotee of the weighted blanket, I like to refer to mine as a "swaddle for anxious spinsters." I've never slept better! It turns out that cuddling up under evenly distributed weight brings about a deeper natural sleep, lowers stress and anxiety by reducing cortisol, and increases serotonin.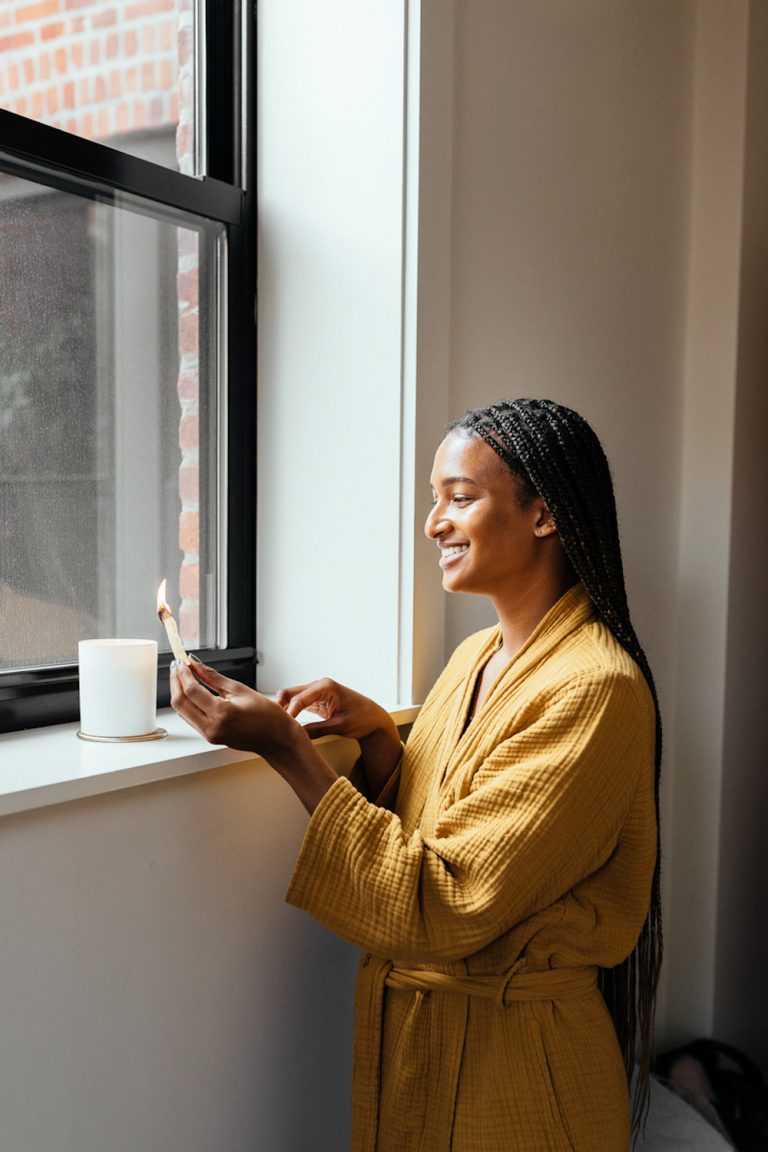 Best Supplements
We're fans of Cymbiotika's entire product line of real food-derived supplements and wellness offerings. The brand's food-as-medicine approach to supplements helps you fill in the nutritional gaps to feel your best. Transparency combines with scientific innovation and traditional Eastern medicine values to create products that have transformed our wellness routines from the inside out. And this magnesium oil spray? An absolute non-negotiable when it comes to promoting feelings of relaxation and reducing stress.
These easy-to-take capsules (I take one twice a day following breakfast and dinner), contain stress-relieving herbs like ashwagandha, turmeric, saffron, and chyavanprash to improve your body's stress response. What's more, alongside my favorite adrenal cocktail, I take the supplement to reduce adrenal fatigue (no more feeling run down!).
This tasty blend is my go-to after-lunch sipper. During the early afternoon when I'm feeling particularly ramped up from the workday but can't focus my energy, I blend this up in my favorite mug with warm water for a spicy, comforting beverage. With guarana, l-theanine, and gaba, the experience is energizing but soothing, helping me wrap up the day on a productive note.
HUM uses an adaptogenic formula with Rhodiola Rosea root extract that can help the body manage stress and promote a sense of calm and focus.
Craving a good night's sleep? This 100% organic Ayurvedic blend of pennywort and waterhyssop naturally supports restful, rejuvenating sleep. Because if there's anything that can deliver a healthy dose of stress relief, it's getting your zzz's.
These daily supplements are made with a clinical strength blend of four potent adaptogenic herbs that help regulate cortisol to reduce the effects of stress.
I am forever grateful for any and every Good Patch stockist. I first tried this sleep aid on a red-eye from Portland, Oregon to Chicago, slapping on the small patch immediately before boarding. What ensued was perhaps the best four hours of sleep I've ever gotten (yes, on a flight). I now like to have the patches on hand for the evenings when I just can't seem to wind down and need a little help in the whole restorative, rejuvenated sleep department.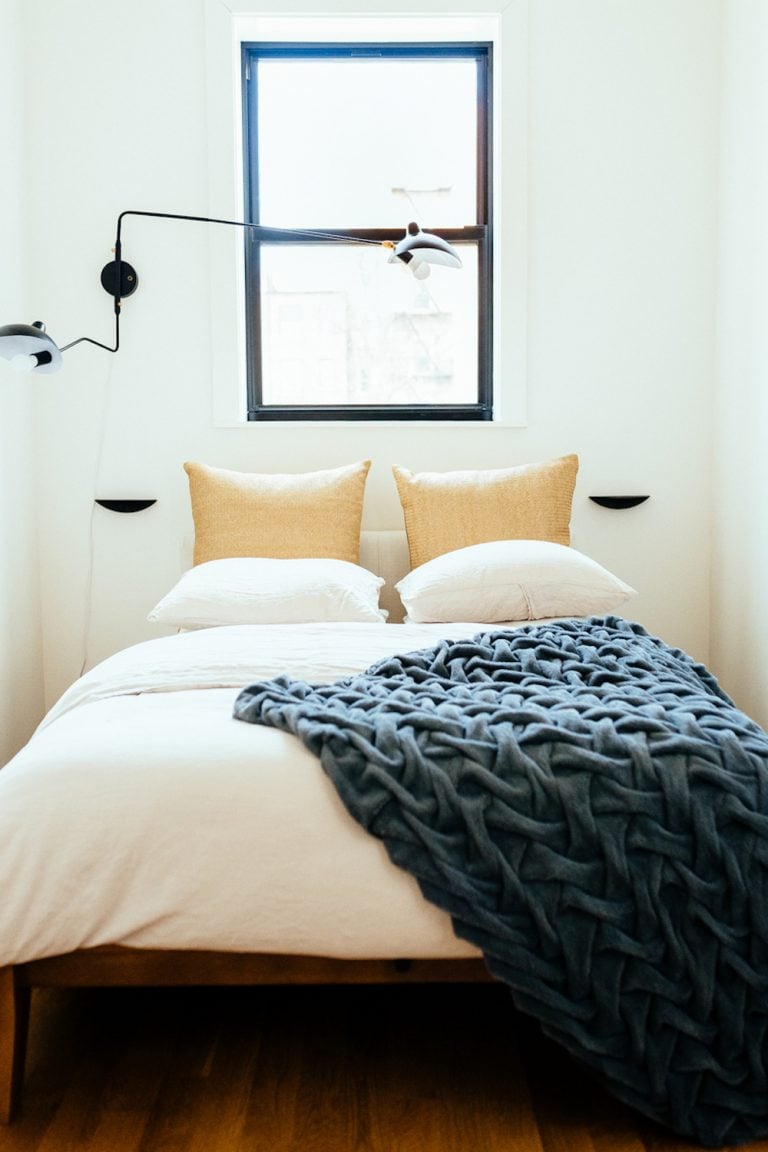 Best Aromatherapy Products
This essential oil blend was specifically created to help produce feelings of calm and reduce stress. It's infused with Tarragon and Frankincense to help ground and stabilize moods. It has a lovely light scent of woods, herbs, and a touch of floral. Dab it on your wrists and temples when you start to feel a tension headache brewing.
How beautiful is this smooth, porcelain oil diffuser? Add a few drops of soothing essential oils like lavender and eucalyptus and see how quickly it affects your mood for the better.
Keep calm while on the go with this sweet little stress relief kit. It includes a Stress Release Oil Blend, Stress Release Inhaler, and Relax-O-Ring finger massager.