One of my favorite memories from growing up is how intentional my mom was with creating traditions. On Valentine's Day, she hosted a little crafting party for our friends. Christmas meant cookie baking and tree hunting complete with hide-and-go-seek and ice cream (if that doesn't say Texas winter). And for Easter, she always organized basket hunting on Easter morning. Our baskets would include gifts specific to each child and their interests—from books to art supplies, lego sets to nail polish, and of course some treats, too. Now that my mom has set the bar so high, I'm on the hunt for great Easter gifts for kids that can also double as games and activities to bring a smile to our little bunnies on this special holiday.
Featured image by Hannah Haston.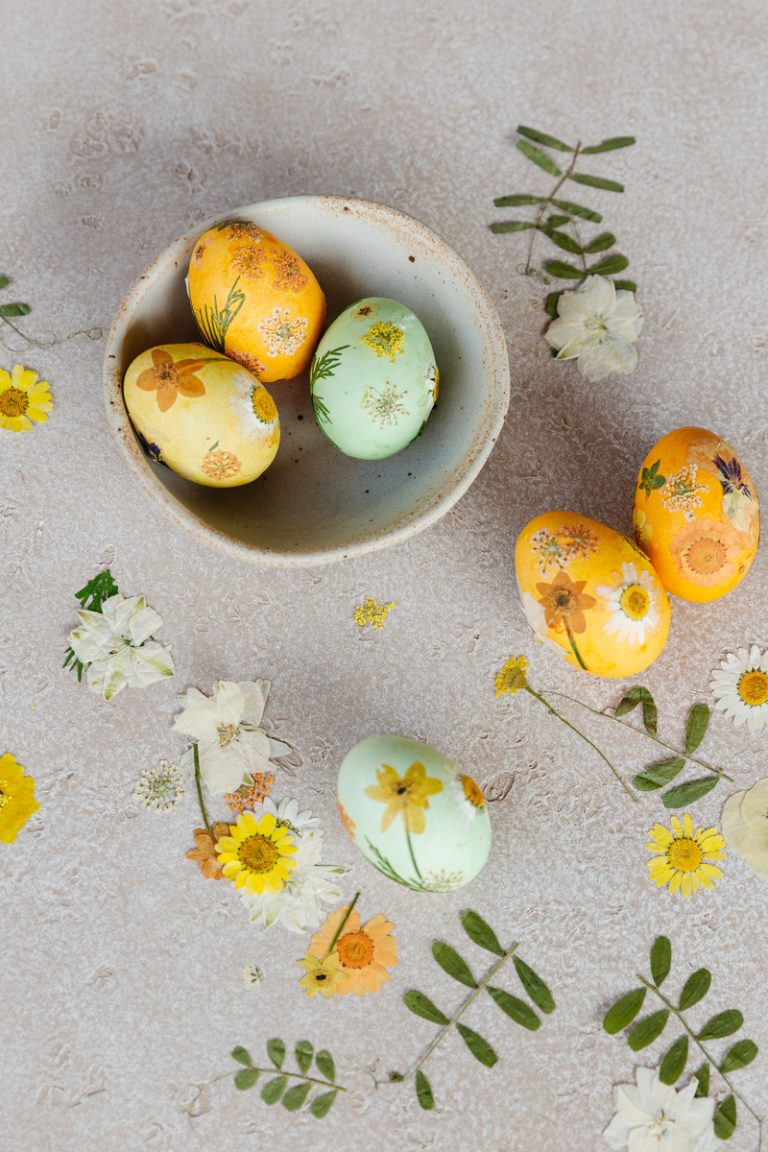 The Best Easter Gifts for Kids
Of course, you don't have to spend loads of money and shower your kids with 20 gifts every time a holiday rolls around. Oftentimes, a carefully chosen gift or DIY activity together is just as sweet.
So if you're on the hunt for something special (that will bring joy beyond one day) then keep reading for the perfect Easter gifts for kids that will delight your littles and make celebrating spring easy. And to simplify your shopping, we've divided our picks into age-appropriate gifts. Happy shopping, Easter bunny!
Every product is curated with care by our editors. If you buy something through our links, we may earn a small commission at no cost to you.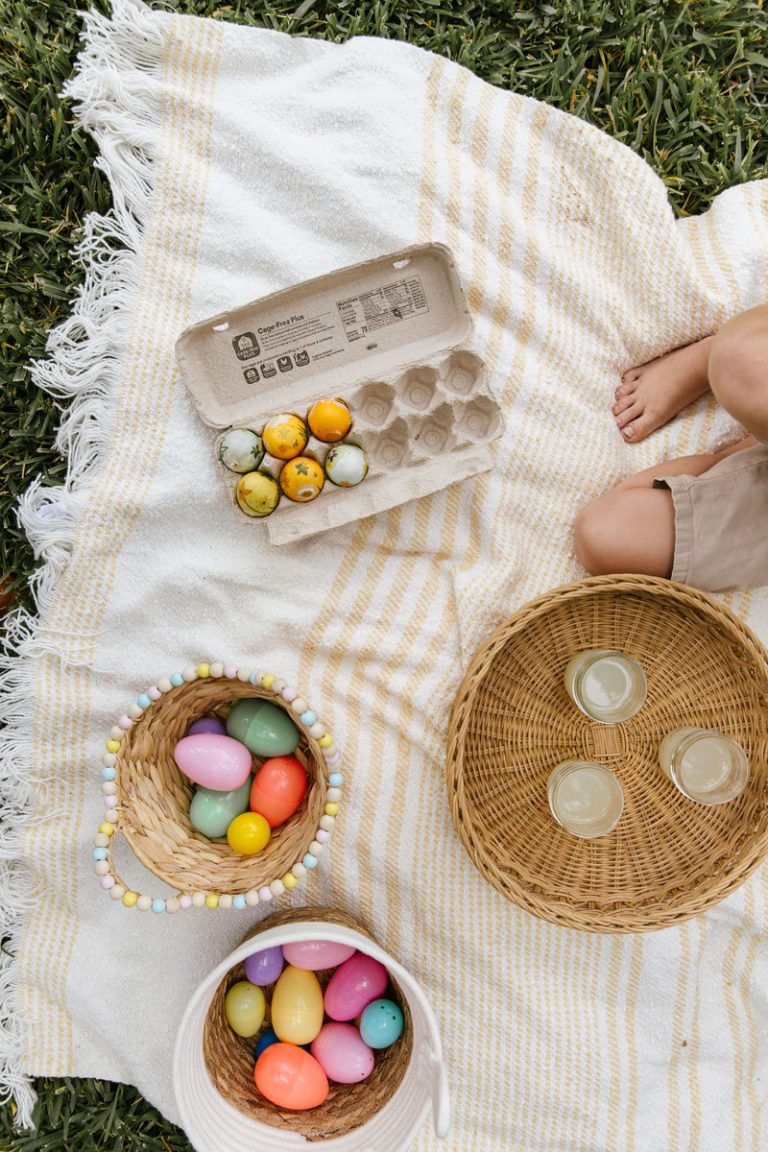 Ages 0-2
Designed to support emotional growth, this stuffed animal and book set goes way beyond cute. As someone who's gifted many a Slumberkin to nieces and nephews, believe me when I say: these are beyond soft. And the interactive story, "Let's Go! With Sloth" encourages connection and play. While the snuggler is intended for ages 0-2, if you have older littles, selecting the "kin" option is your best choice.
What's great:
The softest stuffed animal/lovey we've ever snuggled (seriously)
Machine washable
Book and affirmation card were written by therapists and educators
Meet your little one's new best friend. This lovey is made of 100% organic cotton—meaning soft snuggles for months to come. We also love that it's intentionally designed with non-toxic, sustainable materials, so even infants with sensitive skin can get cozy.
They'll love cuddling up in this cute and perfect-for-spring romper. Be sure to take lots of pictures.
What's great:
Comes in five different sizes
What's not:
Size 3-6M is currently out of stock; as is the Brick Red colorway
Made of 100% polyester—we would have preferred a more sustainable, softer fabric
Functional and fun, this bib set is soft and durable (key)—meaning each bib can absorb even the drippiest messes.
What's great:
Made of 100% organic cotton muslin
Machine washable
Fair-trade and fast-absorbing
The best toys are well-loved and easy to clean up. This minimalist stacking rainbow checks all the boxes.
What's great:
Dishwasher and freezer safe
Encourages hand-eye coordination
Can be used for teething
With only 25 pieces, this floor puzzle will entertain and challenge children ages two and up. Bonus: you'll love their cute, vibrant, and perfect-for-Easter masterpiece.
What's great:
Oversized pieces are perfect for small hands
Perfect for individual or group play
Ages 3-5
One of the many wonderful things about children's books is that they're endlessly entertaining for little ones—and totally compelling for adults. Featuring beautiful illustrations by Kate Pugsley, Mermaid Dreams takes young readers on an imaginative, underwater adventure.
What's great:
Comes in board book or hardcover format
A beautiful book to display on your coffee table
Helmed by a team of child development experts, Lovevery designs toys that engage children in intentional play. What exactly does that look like? Thoughtfully made "play kits" that teach children spatial, language, and problem-solving skills. I won't lie… I'd love to find this in my basket on Easter morning.
What's great:
Designed by child development experts
Accompanying activity guide includes 20+ learning games
While these slippers are Easter-appropriate for obvious reasons, they're guaranteed to be worn year-round. Comfy, cozy, and oh-so-cute, your little bunnies will be obsessed.
What's great:
No-slip tread keeps toddlers upright
Machine washable for easy cleaning
For when the Easter candy isn't enough, this cheeky pillow is sure to satisfy their sweet tooth. The fun print is the perfect way to brighten up any toddler's room.
What's great:
Designed by Joy Cho, a Camille Styles fan-favorite
Fine embroidery adds a thoughtful touch of character
What's not:
Pillow is spot clean only—not ideal for toddler messes and sticky hands
These sunglasses are one of the many children's accessories we wish would come in adult sizes. (Seriously, we'd be rocking these all the time!) Not only will your kiddo be styling, but their eyes will be protected thanks to the UV400 lenses that offer 100% UVA and UVB protection.
What's great:
Sunglasses are 100% kid-proof, i.e., they feature flexible rubber frames and shatter-resistant lenses
If you lose or break your sunglasses in the first year, you can receive a replacement pair for free
Sweet and sentimental, Poppy's House tells the story of a little girl's adventures with her "Poppy." Together, they garden, explore, and share a love of a simple way of life. It's a beautiful reflection of the bonds that tie us together—no matter our age.
What's great:
Beautifully illustrated pages engage both children and adults
The book is based on the author's own visits to her Poppy's house in Arnold's Cove, Newfoundland
Ages 6-8
Just because a game is intended for children doesn't mean adults won't quickly become obsessed. My parents purchased this game for me and my sisters when we were 6, 7, and 9. Twenty years later, we still play whenever the whole fam gets together. It's easy to learn—meaning that you'll probably spend five minutes reviewing the instructions and hours longer playing round after round.
What's great:
Appropriate for two-player games or up to six players
Helps young children learn basic mathematical concepts
Designed for ages 6 and up
As children become more and more connected to technology, the beauty of boredom is an increasingly important topic to discuss. Written by artist Kyle steed, A Kids Book About Boredom explores the many ways boredom can be one of the most inspiring and powerful tools in our creative toolbox.
What's great:
Colorful and vibrant illustrations capture children's attention and effectively break down topics
Positive and affirming language encourages children to reach their full potential
Add this tattoo kit to the list of things currently in my cart. (I'm gifting sets to just about everyone I know.) While I've always loved the concept of egg decorating, in practice, it can be difficult to end up with a final product that matches the tutorial. With these egg-decorating tattoos, kids will have fun selecting from bunnies, carrots, flowers, birds, and bees to easily create beautifully-decorated eggs.
What's great:
Includes 27 tattoos with nine spring designs
An easy activity for kids ages 3+
Ages 9-11
I discovered OMY when I was living in Paris and though I was a student with an au pair's salary, I happily invested my hard-earned dollars buying every last one of the company's I-could-do-this-for-hours coloring activities. Kids can spread this imaginatively illustrated poster on the table or down on the floor for a full day's worth of coloring perfect for a rainy spring day. (Psst… the brand's ultra-washable markers are a perfect companion present.)
What's great:
27″ x 39″ poster encourages hours of imaginative exploration and play
Easy to frame and hang up to display once complete
As a kid, there was nothing better than opening up a new set of markers. (Okay, that still holds true today.) And while you're welcome to purchase watercolor markers, paper markers, wood markers—the list goes on—the good news is that these water-based acrylic paint markers work on any surface. Just be sure to remind them that the living room furniture is off-limits.
What's great:
Acrylic paint markers work on any surface
Visit www.kiwico.com/diy for project ideas and inspiration
Color stays vibrant longer than other brands
IYKY—gratitude journaling is one of the best things we can do for our wellness. Kids, included! While the concept of writing about what we're thankful for may seem like more of an adult topic, it's an easy habit for children to build. The HappyMe Daily Gratitude Journal breaks it down into accessible steps, encouraging children with age-appropriate prompts, space to draw, and room to explore their gratitudes deeper.
What's great:
Expertly designed to foster a growth mindset by increasing confidence, self-awareness and self-belief
Accessible writing and drawing prompts encourage mindfulness and provide an alternative to screen time
Nail painting is a fun way to encourage your child to explore self-expression. And because the polish was formulated with kids in mind, it comes off easy after a quick rinse-off under warm, soapy water.
What's great:
Water-based polish means all the fun, minus the mess
Formulated without artificial fragrances, parabens, phthalates, or sulfates
Fiber arts are a fun and fulfilling hobby for older kids. This beginner-friendly bundle includes everything they need to get started: from yarn to needles to easy-to-follow video instructions.
What's great:
Accompanying step-by-step video tutorials support easy learning
Beginner kits come pre-started to help new crocheters along
Comes with five individual project kits—including an easter egg shell, a carrot and basket, and a bunny headband
Ages 12+
If you're interested in helping your child begin their skincare journey, there's no better place to start than with this gentle, easy-to-use set. Designed with the intention to help children feel confident in how they care for themselves, this set encourages tweens to begin building daily rituals that support them in their day-to-day lives. The five-piece gift set includes the brand's Suds Stick, Best Face Wash, Kids Toothpaste, Deo Stick, and (S)Undercover SPF serum.
What's great:
Gentle ingredients work with sensitive skin
Select from scented or fragrance-free sets
Gluten-free, dairy-free, and certified animal cruelty-free
If you have a reader in the house (who also just happens to swoon over cats), they'll love showing off this quirky print in their room.
What's great:
Select from print only or framed options
Printed on museum-quality paper
Comes in five different sizes to fit their bedroom or reading nook perfectly
While things may be getting warmer outside, there's still nothing better than slipping into a cozy and plush robe to ease your way out of bed. And as we all know, teens and pre-teens can use all the help they can get when it comes to waking up. This soft Sherpa robe is the perfect little luxe gift.
What's great:
Comes in six colors
Made entirely from recycled materials
Features two pockets
What's not:
Robe is sized X-Small/Small and Medium/Large. Due to imprecise sizing, we recommend sizing up to ensure a cozy fit.
The OG reusable bag! There are endless reasons your tween could use one of BAGGU's famous, bright, and cheery prints. An extra bag for sports equipment? Check. Something to load their overdue library books into? Check. A statement piece that'll help them define their personal style? Check.
What's great:
Totes come in a reusable drawstring pouch for easy storage
Tote sets come in four different colorways (including "Sunshine Fruit"—so cute!)
Each tote can carry up to 50 pounds
Let your tween sip sustainably and in style with this water bottle and travel mug set. The duo's matte silicone sleeves make for easy, soft handling. And the terrazzo print? Totally on trend.
What's great:
Microwave and dishwasher safe
Comes in 8 colors and prints
It's a truth universally acknowledged that there is no such thing as too many socks. And when you find comfy crew socks in a range of vibrant hues? Stock up, stat.
What's great:
Made from 90% recycled plastic bottles
Socks are recyclable through the brand's ReGirlfriend program
If you haven't heard, baseball hats are the newest it accessory (just ask Camille!). This bright and cheeky hat will be their favorite thing to wear all spring and summer long.
What's great:
Metal closure creates the perfect fit
Made in L.A. by a woman-owned brand
Everyone could use a deck or two of playing cards. With these dual sets, your pre-teen can play all of their favorite games in style.
What we love:
Two decks feature beautiful Liberty London floral prints
Storage box is stunning enough to proudly display anywhere in their room or in the house
This set of seven, 70-piece puzzles is a great way to encourage your older child to practice mindfulness through a fun and gratifying activity. Designed by Portland-based visual artist Jessica Poundstone, puzzles are intended to be completed each day of the week, helping children feel a sense of accomplishment no matter where the day takes them. This puzzle set is inspiring proof that it's never too early to begin practicing self-care.
What's great:
70-piece mini puzzles can be done in a single sitting
Beautifully designed puzzles can double as wall art once finished
This post was originally published on March 18, 2021, and has since been updated.