In order for a relationship to truly thrive, setting aside one-on-one time in the form of a good, old-fashioned date night is always a great idea. Especially for those of us who work from home. It's easy to let work/school/kids/romance bleed together, and so often, quality time falls to the wayside. For me, this need to set aside time to focus on my relationships has been magnified during quarantine, inspiring this term: container of bliss. I started creating intentional time completely separate from other aspects of my life with those I love—instead of just letting it happen (or not happen). We're coming up on a season dedicated to romance, but time spent with loved ones should be a year-round priority. To help you carve out space for some quality time, I rounded up the best easy date night ideas for you and your S.O., you and your B.F.F., and for you and yourself alone.
Last summer, I read Becoming by Michelle Obama. A relatively small story around love and expectations still stands out in my mind. Michelle writes about a time in their lives when Barack would be late for dinner on a consistent basis, leaving her and her girls waiting, frustrated, before they'd give up and eat without him. He was in the middle of a busy season with work and quality time was the sacrifice. Michelle realized that she was setting her family up for failure by creating expectations Barack couldn't always meet. So, she set boundaries by saying, Hey, from here on out dinner will be ready at the same time every night. If you show up, great. If not, leftovers will be in the fridge. By creating structure instead of living with assumptions, they were happy anytime Barack showed up and empathetic when he couldn't.
The same lesson applies to planning a date night with those you love. Between work, our phones, and everything in between, we all too often fall into a flow that leaves out curated activities that bring us closer together. Whether with your partner, your best friend, or yourself, making time to be together meaningfully is a not-so-secret ingredient to a happy, fulfilling relationship.
Read on for a few of my favorite easy date night ideas that will strengthen any special bond.
Feature image by Michelle Nash.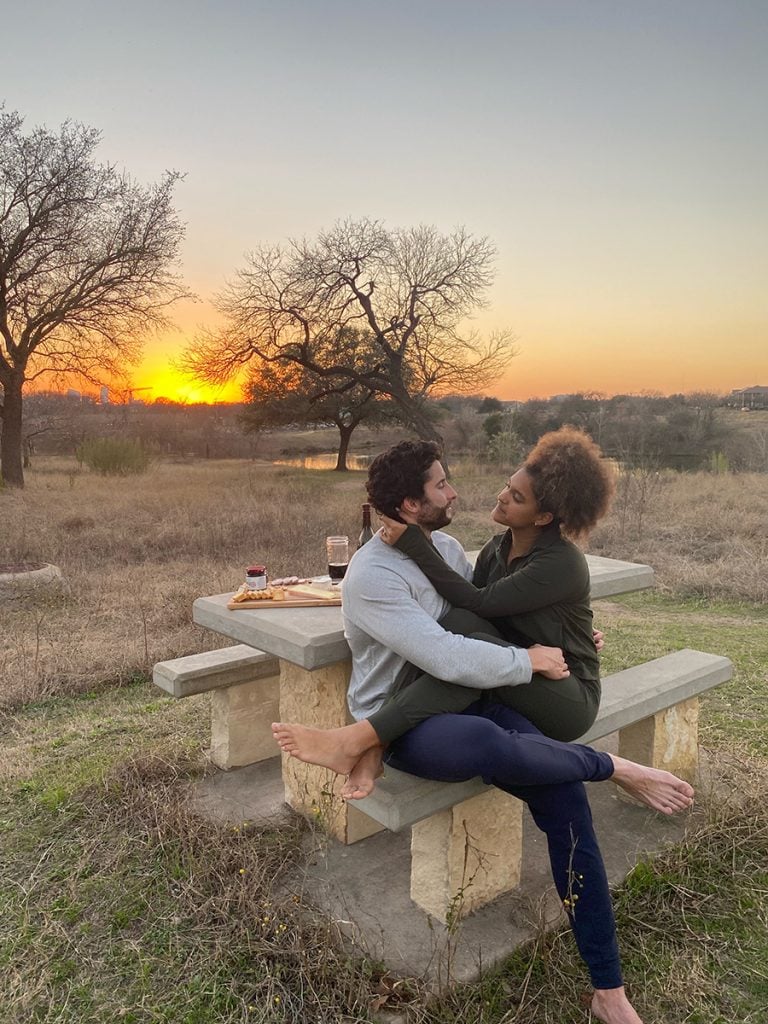 Date Night Ideas for You and Your Significant Other…
Have an outdoor picnic
There's nothing quite like getting grounded in nature with someone you love. Anytime the sun is out and the temperature rises, my husband and I take the opportunity to get outside. We love putting together a smorgasbord of goodies or ordering an epic cheese plate from Antonelli's and heading to one of our favorite parks. Sometimes we'll bring our dogs or a deck of cards. Other times we'll catch up on things we don't talk about on a daily basis.
Make a special dinner
I made a few dim sum dishes a couple of weeks ago for the first time and it was so fun to experiment with ingredients in a new way (a lot of them were already in my pantry!). Even if your partner isn't as much of a cook, you can invite them in to help with chopping, prepping, reading off the menu, or taste testing. 🙂 Stepping outside of your comfort zone to cook a meal you've never made before is exciting and such a fun bonding experience.
See a drive-in movie
Many cities around the country are throwing it back to old-fashioned ways and opting for drive-in movie options to keep communities safe and entertained. Watching movies together affects dopamine levels and can be a great way to dive into fresh conversations. If your region doesn't offer a drive-in option, consider setting up a movie theater vibe in your living room with loads of blankets, popcorn, cocktails, and candles.
Try birdwatching
Skeptical about this one? Don't be! I know plenty of couples who have taken up birdwatching during the pandemic. It's a great way to get outdoors, learn about the birds in your local area, and develop a closer connection to nature. It can be fun to build up your knowledge of different types of birds. Honestly too, there's nothing that compares to the gratification I get from correctly identifying a bird by its call alone.
Take a day trip
Hot take: Day trips are completely underrated. Don't get me wrong, a weekend getaway is the perfect context for a little romance. But there's nothing that fills me with excitement and anticipation more than waking up early and hitting the road. Make a playlist of your favorite songs and set out for somewhere you've always wanted to explore. Getting out of your everyday context and letting yourselves be energized by a new city or town can do wonders for your perspective. Plus, it'll provide endless inspiration for conversations to come.
Taste test your city's best food carts
A dinner date, but with a twist. Pick a few food trucks you want to try in advance or head out to a pod of carts. You can walk around, taste test, and mix and match different dishes. It's the perfect balance of being low-key while also feeling special. And if your town isn't known for its food carts, plan out a progressive meal where you hop from one restaurant to another, sampling each course from a different locale. The added benefit of this date? If your food preferences differ, you're still both bound to find something you'll love.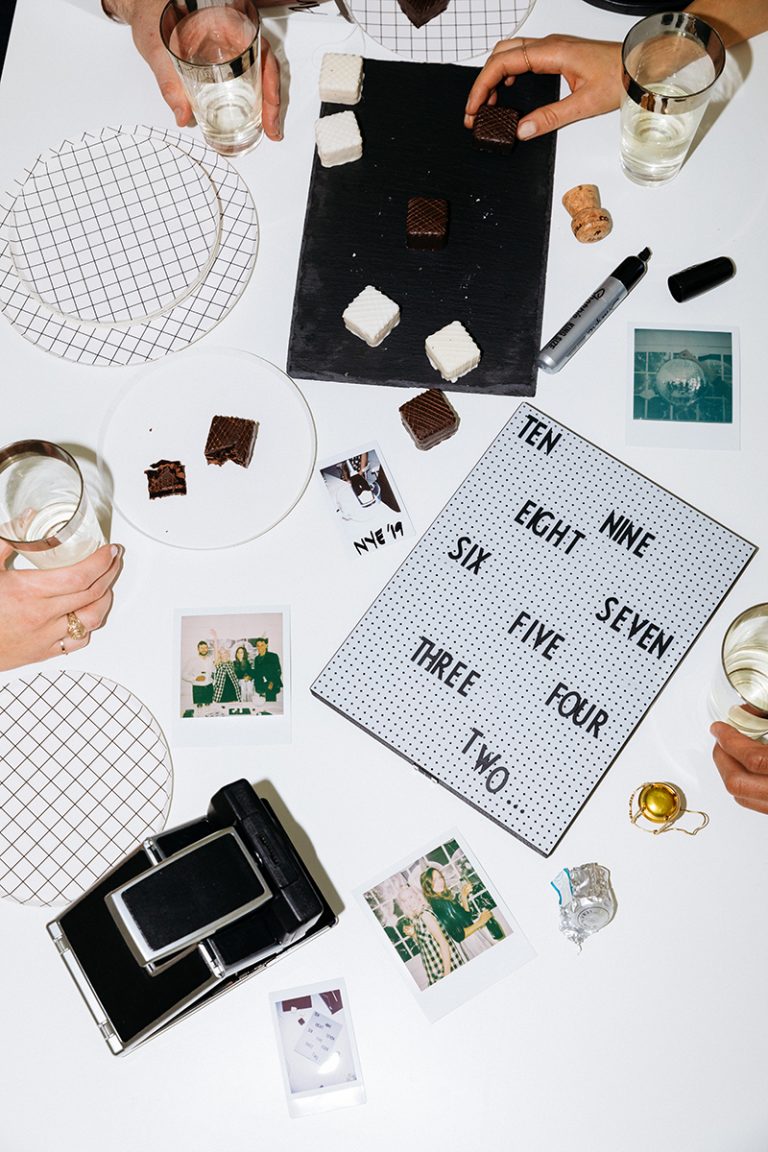 Date Night Ideas for You and Your
Best Friend…
Play Scattergories
Whether you're physically together or apart, Scattergories is one of the best games for the word lovers out there. A group of four or more is ideal but any amount of people works. Zoom exhaustion is real and sometimes it's nice to play rather than talk. We like to combine family and friends virtually for a bigger group.
Take a virtual class
Instead of searching for things to talk about, consider taking a virtual class together. Then, talk about what you learned afterward. My good friend and I both have an appreciation for wine and the South of France so we took a wine tasting class together and absolutely loved it. There's nothing like actually traveling there together but we got as close as possible.
Go on a long walk or hike someplace new
Even if you don't live near an ocean, mountains, or any other grand natural landmarks, there is so much nature to be found right in your backyard. Put on some comfy shoes and explore together. Consider leaving your phones at home for added benefits.
Bowl your heart out
What may seem a little dorky at first is actually one of the most fun ways to spend an evening out. Hitting up your local bowling alley is an easy-to-plan option for a casual night with your B.F.F. Here's the good news, too: There's zero pressure to be a bowling champ, so even if you roll your ball into the gutters more often than you knock down a pin, you're still guaranteed to have a fun time.
Visit a winery
This is one of my favorite things to do with my girlfriends. Odds are, even if you live out in wine country, you'll still probably have to take a little drive, filling this friend date with plenty of road trip energy. You'll have a blast sipping and sampling a variety of wines, and if you don't walk away with a new favorite glass of vino, this is a great opportunity to let the conversation flow and to take in some pretty spectacular views.
Lace up your skates
Ice skating, roller skating, or blading around town, there's a reason the sport's trending again (and it's not just because of the impressively choreographed videos on TikTok). Head to the rink, rent your skates, and get ready to shred or boogie with your girl gang. Keep your eyes peeled for themed nights, too—those are arguably the best times to hit up your local rink.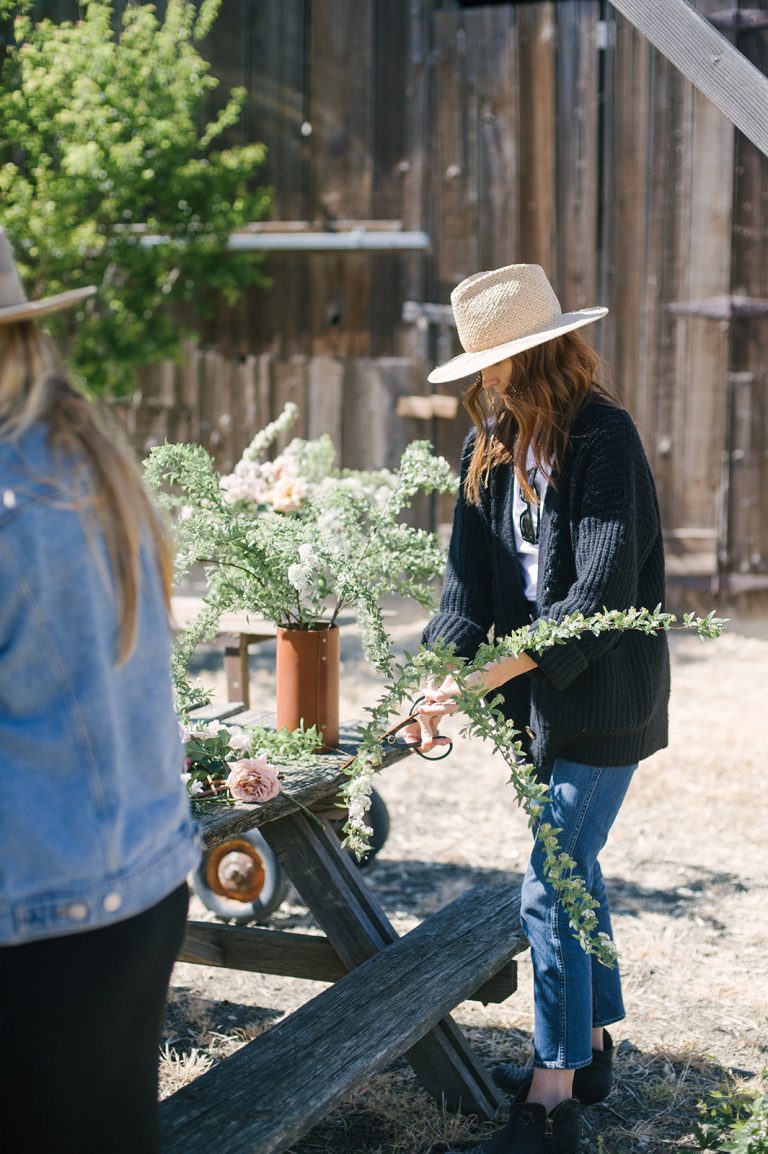 Date Night Ideas for You
Paint with watercolors
I painted the cover of my journal recently with inspiration from a watercolor palette from this book. It was so therapeutic and relaxing though challenging. And I feel a sense of pride every time I look at my journal.
Find a local flower shop and make an arrangement for your room
Ordering flowers online or buying a bunch at your local flea market is certainly convenient, but creatively putting together an arrangement adds that extra feeling of fulfillment. Stop by your local flower shop for seasonal blooms and greenery. Consider building a Pinterest board or go dealer's choice!
Create an at-home spa day
We love this article on creating an at-home, spa-worthy bath. For extra luxury, treat your whole day and home the way you would a spa getaway. Add a soothing face mask, a rejuvenating body scrub, and a mani/pedi.
Go to the movies alone
When I'm wanting to spend some intentional time with myself, my first thought always goes to an in-theater film. While it might seem like an opportunity to disconnect and space out, there's nothing quite like indulging in a little cultural curiosity and getting to marvel at the sights to be taken in on the big screen. Browse your local theater offerings, select a film with rave reviews or just one that you've been dying to see, and book your ticket. Popcorn with extra butter, not optional.
Take a ride
Some people bike for exercise, but I love it for the endorphin-boosting high. Break out your single-speed from the garage or rent a set of wheels for your solo date. Map out a loop, strap on your helmet, and take things slow and steady. Remember: This isn't about breaking a sweat. Instead, focus on enjoying your own company and soaking up some sunshine. Be sure to pick somewhere scenic to stop along the way.
Find your next favorite read
There's a reason bookstores and libraries are the setting for so many peak-romance movie moments. You can spend hours leafing through a variety of genres and uncovering new-to-you authors who pique your interest. Set aside an afternoon (or, if your city has a spot that stays open late, go in the evening) and approach the shelves with an open mind. If you're a fiction junkie, try a memoir. Fantasy more your speed? Dive into one of these self-help titles. And while browsing books is fun in and of itself, going home with a fresh new stack means hours of solo entertainment to come.
Do you believe in a weekly date night? What do you love to do with your S.O., friends, and with/for yourself? Share it below!
This post was originally published on February 12, 2021 and has since been updated.