Even though Sequoyah Johnson moved into her studio just days before our photo shoot, it brilliantly resembled her colorful aura. Wildflowers in planters, ceramic art of all shapes, sizes, and designs, wall art, polaroid pictures, and even a baguette pillow adorned the space. Tasteful R&B music filled the room as we moved from corner to corner, talking about the wild ride of life and the evolution of The Coy Collection.
A big fan of Target and bagels, Johnson is anything but your typical girl. She balances pure honesty with lighthearted dialogue in a way that puts me at ease. Her style is reminiscent of the 90s era yet in unfathomable ways, her ceramic art has a sense of timelessness. As I type this, I'm sipping coffee out of a giant, iridescent mug she made by accident. There is a random blue dot in the bottom of the piece and her quintessential small, yellow smiley face on the exterior. I feel both confident and childlike when I sip from it.
It is incredible to witness the rise of The Coy Collection as I remember sitting next to Johnson on a panel just a couple of years ago. She hadn't quite fully committed to her small business and was exploring earrings as her modality. Now, Johnson has built a loyal following, so much so that her mugs sell out within minutes of collection releases. Her pieces beautify homes "connecting functional artwork to self-love and care" all over the country and even in celebrities' homes.
Johnson's work isn't complicated. She leads with two simple elements: pride and joy. It came through in our discussion so much so that the below words playfully poured from my fingers. I hope you feel it too. If you'd like to own one of Johnson's pieces of ceramic art, you can find her and her work on Instagram.
To experience our conversation in audio form, please visit The Woke Beauty Podcast.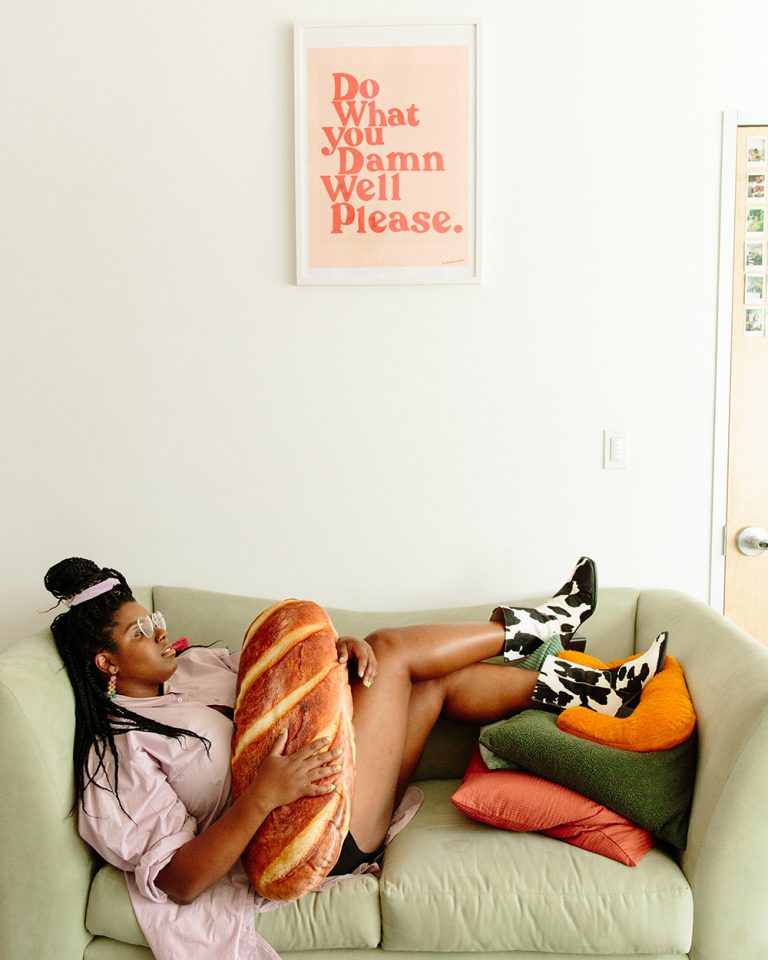 Home, High School, and Family
Born in Oakland, California Johnson and her family moved to Oceanside before landing in Texas during her adolescent years. She describes her style as a hodgepodge of sorts, kind of like the dichotomy in her childhood homes. She explains,
"My style is loud. It's colorful. I'm so drawn to color, lines, textures, and shapes. There is absolutely no formula to it."
Johnson grew up in a home that incited instability and confusion. Her dad was in the military which led to him being disconnected from the family for months at a time. She leaned on a multitude of friend groups, studies, and exploration in school. And yet, despite her love for people and learning, she found herself angry and frustrated with her family dynamic and the lack of creativity in the home. Those uncomfortable feelings drove her to build an arsenal of skills that helped her cope independently.
I prompted Johnson further to explain how her childhood informs her current work. Growing up, she was prohibited from wearing makeup, painting her nails, or sporting braids—anything deemed artificial. She would go to stores, buy earrings, deconstruct them, and then curate them to match the styles she would wear. Johnson explains why The Coy Collection has been so successful,
"It's an ode to my younger inner child self. I think that part of me is the most interesting. My inner child is really thriving at this point in my life. I'm just a vehicle to help her voice be heard. The Coy Collection is a tribute to my past. My ceramic art gives space for my inner child to create and thrive."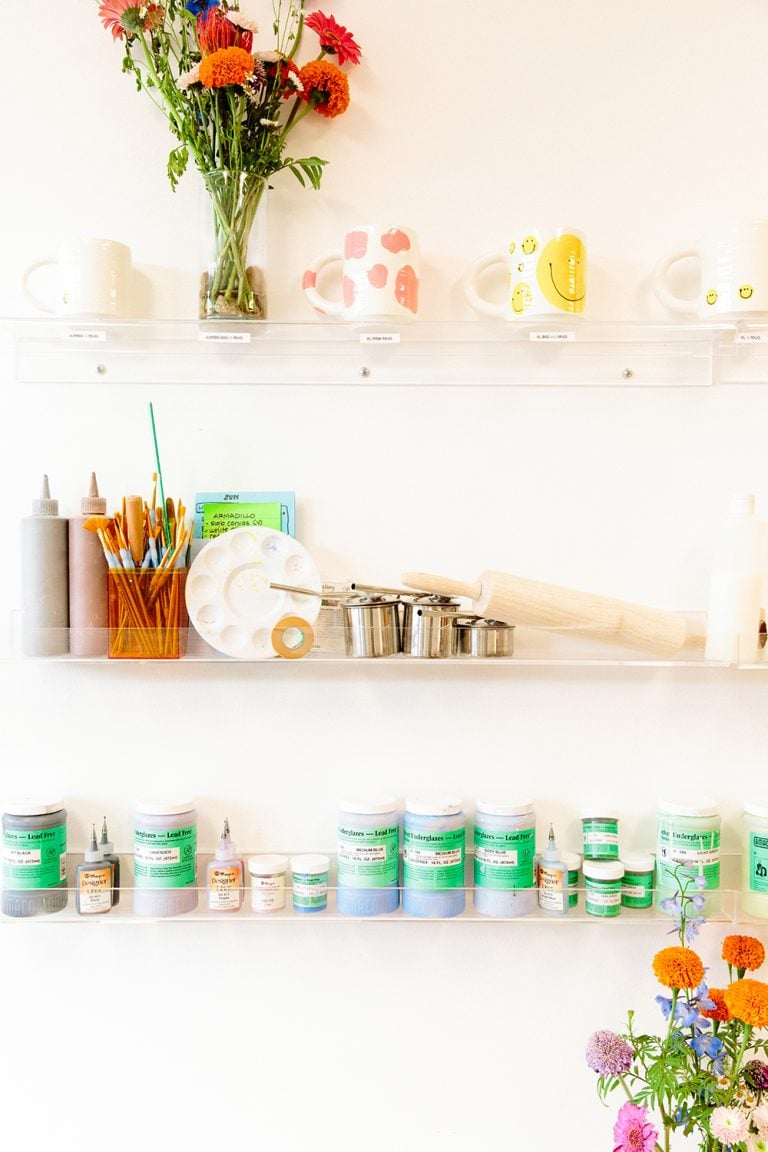 How She Ended Up in Ceramic Art
One of the reasons Johnson sold earrings in the beginning, alongside her job as a teacher, was to fund her ceramic art. She needed a lot of equipment to raise her production caliber. Having majored in ceramics in college, she knew the risk. Many naysayers doubted the validity of a career in ceramics. Johnson tells me about that experience,
"I was highly discouraged. Throughout college people would rebut: 'How are you going to make money?' 'How are you going to be an artist in that way?' 'Maybe you should try and do something more lucrative.' Initially, I went into teaching art for the stability. I loved my kids but the principals and the politics were my kryptonite."
Johnson has a deep need for experiential processes. Recently, she bought a dozen canvases as she considers exploring painting and printmaking as other mediums. She is a chameleon even in her art practice. There is nothing calculated in her process. Everything is off the cuff. Curious as to how she arrived at smiley faces and cow prints, I ask her about her brand identity. She says,
"I don't sketch. I just go with the flow, and I wonder. I don't think I have a clear brand identity but I do have a style. I ask myself fundamental basics: Is it shiny? Is it glittery? Loud? Lovely? Those are my guiding factors in my creation."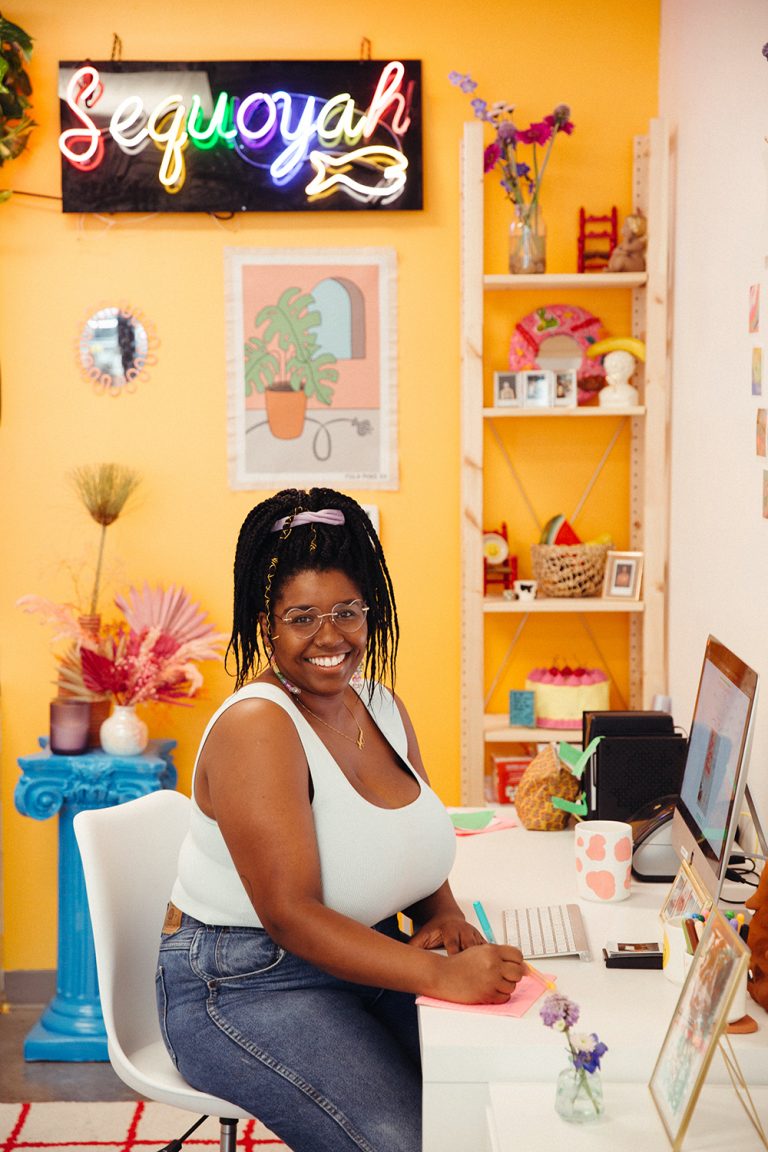 Embodying Confidence and Saying No
Johnson and I segued into societal validation. In unconventional fields, it can be difficult to embody confidence and to navigate spaces that attract high echelon offers. Johnson has "her stuff together" to a point where she feels like she's excelling. Though she's been approached by big brands and celebrities, she doesn't feel like she has to rely on them to succeed. Many of them have hidden agendas, ones that don't benefit Johnson. I asked her how she filtered out clients. She said,
"I'm starting to have more inner dialogue. When people are approaching me, I critically ask myself, 'Is this a good fit? Do I care'? If it's 'No and No' then my answer is obvious. Collaboration is key. I want to work with clients, not for clients so that I can continually invest in myself, my creativity, and my brand."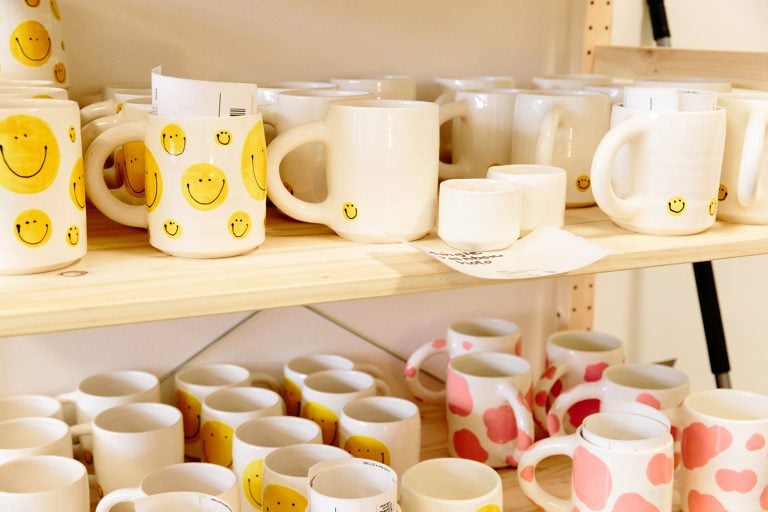 Summer 2020 and Black Lives Matter
This section of our conversation elicited thoughts on last summer, when our society cared about Black Lives Matter, though the movement began in 2013. Many small, Black-owned businesses grew immensely (mine included) after people suddenly and assertively started to support us in new ways. On one hand, it was fulfilling and on the other it was frustrating. While many of our businesses continue to evolve in the present day, the further we get away from Summer 2020, concern for Black lives, Black education, and Black equity proceeds to decrease. It's as if it takes horrific events to incite interest.
Johnson and I commiserated together as we proliferated on our alternative views of the matter. Johnson's Instagram audience had sat at 900 followers for two years until last summer when her account was tagged in a post that skyrocketed her audience to over 20,000 followers. I confirmed that my engagement was higher than it had ever been. Johnson went on,
"The spotlight was extremely counterproductive because it put too much light in too little time. I tagged myself in a post on the last day of May before going to bed. I woke up the next morning with 300 ceramic orders. It was unproductive. I literally went from 0 to 300… without a space… or a kiln. The growth was so appreciated but it took a lot of will to make it happen. I know not everyone had the resources nor the capacity as the brutality continued and our inboxes were flooded with messages from people we hadn't heard from in ages."
Johnson's response to the unexpected, (at times) misguided attention was clever. She raised her prices,
"My mugs started at $30. So I asked myself, 'How can I create a narrative around who is buying these things?' People needed to genuinely support rather than just buy real quick so they could say they supported a Black owned business. That was my response. I went to college to learn ceramics. I didn't find my ceramic art on Pinterest. So, if you want to own one of my fine art pieces then you need to pay the price. I found, even with higher rates, I continued to sell out. The support felt more authentic, like I was appreciated beyond my skin color."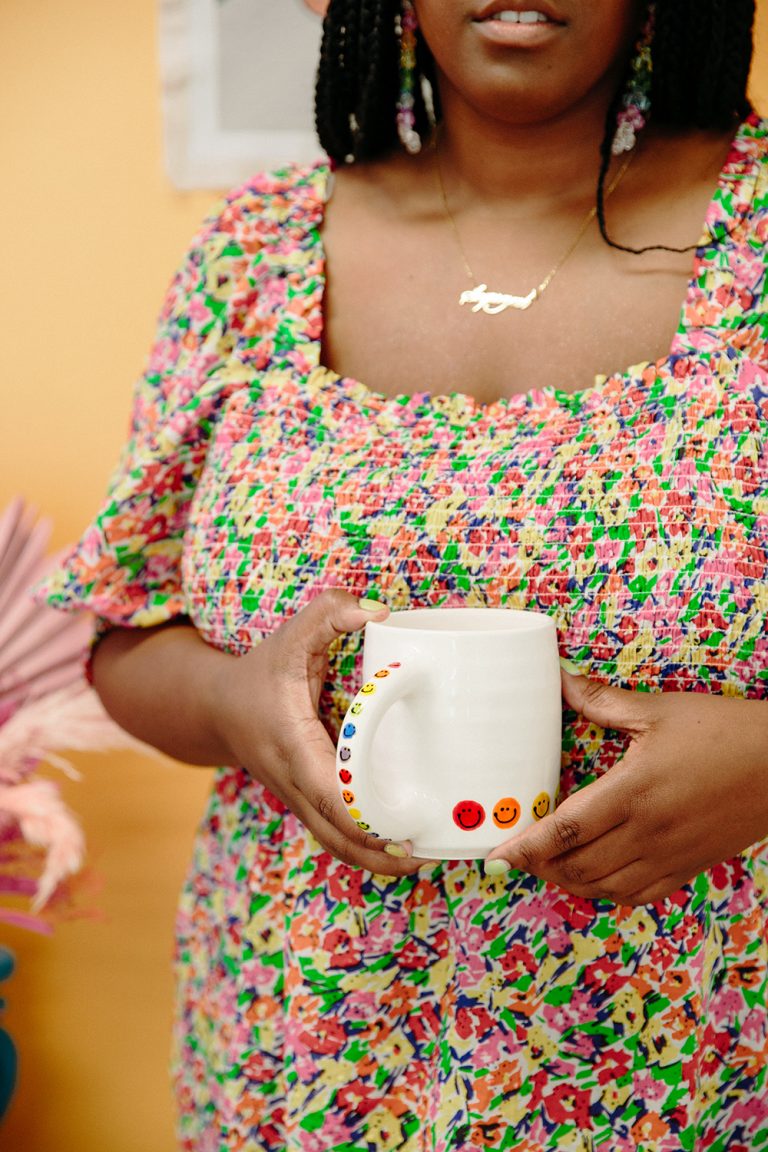 Racial Identity and Smiley Faces
Racial identity quickly became a focal point of our conversation. Though Johnson identifies as a Black woman, it is not the only identifying trait about her. And if you look at her work without knowing the face behind it, you'd have no idea she is Black.
"…I think that speaks to the transcendence of my work. I have made it out of the oppression webbing to the point that I'm creating things that don't symbolize pain. My work recognizes the pain without embodying it completely. The smiley faces, in their hand drawn imperfection, are a form of celebration. They are symbolic of the smiley face stickers that we so often don't receive. Even if the space is difficult to inhabit, we are still here. And we deserve to be congratulated for that, imperfectly and authentically. I don't know. I think it's really simple. If you're not into supporting Black work you don't have to. Do it for real, guilt-free, or don't do it at all."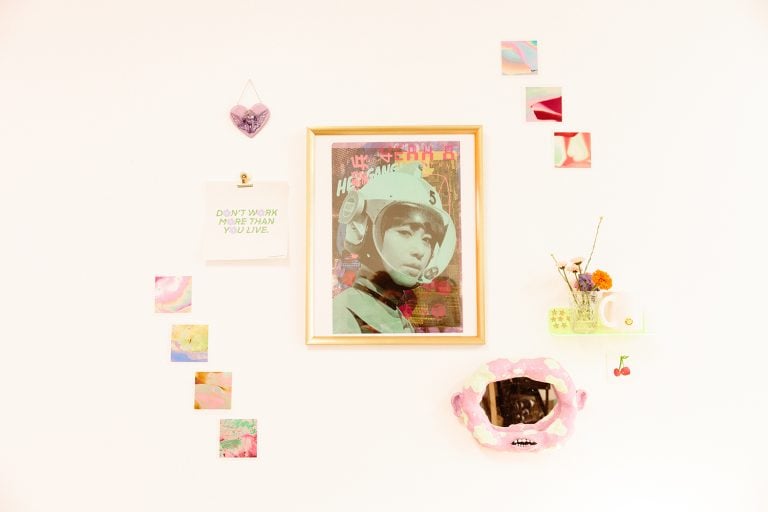 Honesty and Trust
I did my best to get smaller details out of Johnson's life like her favorite book, drink, or preferred way of eating. Her answers were pretty straightforward and said with a giant smile,
"I don't read, I drink water and an occasional earl grey tea because it smells like fruit loops, and I love bagels."
Thus, we dove into my most pressing question relatively quickly: If you could talk to yourself 10 years ago, what would you tell her?
"I would tell her to trust the answers she has. I used to force discovery but all I needed to do was trust myself—I had the answers."