Cleaning doesn't typically come to mind when you think of trend forecasting, but it should. The way we clean and organize our homes has evolved similarly to the design world, with a fresh focus on sustainability and natural elements. Staying up-to-date on innovative systems and thoughtful products can majorly impact the way you live in your space, and who better to take our cues from on cleaning and home organization trends in 2022 than Jeremiah Brent.
The interior designer best known for his streamlined, organic approach—and being one-half of a TV home makeover power couple—just launched his second limited-edition collection of curated home accessories and eco-friendly cleaning products in partnership with Grove Collaborative. Aptly titled "Art of Ceremony," the line was inspired by the rituals that help keep his own busy life in balance. Brent's batch of thoughtful goods is a dream for anyone who doesn't want to sacrifice style in the name of a great sink-side soap. Whoever said home essentials had to be basic hasn't met Brent.
One trend Brent is clearly behind: blending mindfulness with the act of cleaning—a mix made even easier with fresh eucalyptus scents, ceremonial Himalayan sea salt and sage incense, sophisticated marble home goods, and sexy ceramic sponge dishes you'll actually want to display. He even created an Art of Ceremony playlist—yes, cleaning your home is now a vibe! We spoke with the sought-after designer about the top organization trends of 2022, his favorite cleaning hacks, and the importance of creating rituals at home.
Lifestyle imagery courtesy of Grove Co.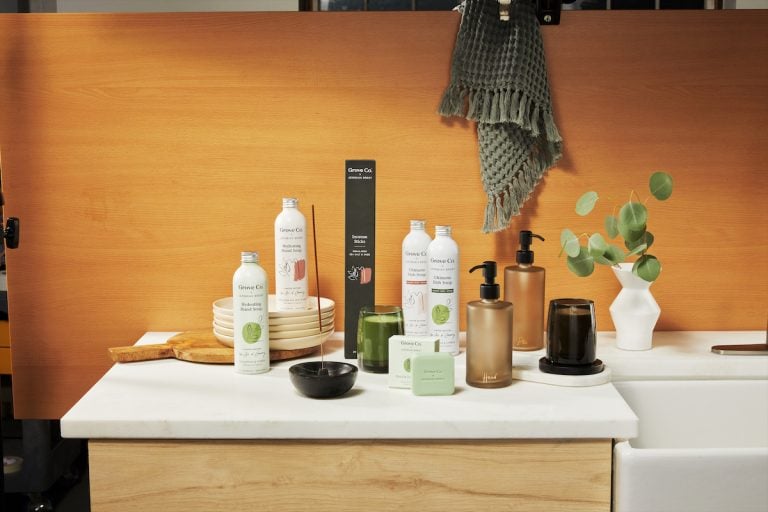 The Top Home Organizational Trends of 2022
For Brent, the act of organizing should be incorporated into the every day—in an aesthetically pleasing way, of course.
Brent's Top Organization Habits to Develop This Year:
I've always said this, but if it's not absolutely functional or absolutely beautiful, get rid of it.
Incorporate organization into your daily ceremonies and rituals. When it becomes a part of your everyday practice, your home will always be a restful environment.
Integrate organizational elements in your décor. Find beautiful woven baskets to store paper towels or embrace open shelving with decanted pantry items and chic utensils.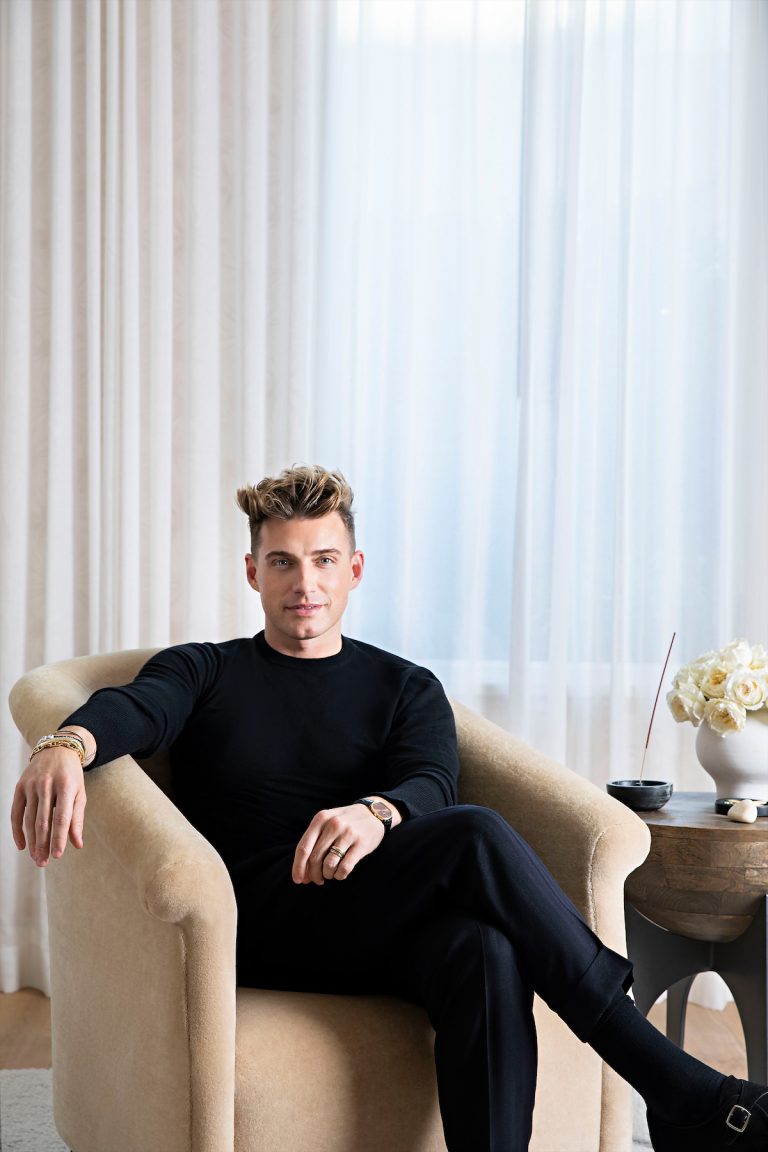 The Cleaning Hacks Jeremiah Brent Swears By
Find a multi-use product that works in every area of your home. I love the Grove Co. Cleaner Concentrates and Reusable Spray Bottles. All I have to do is add water to the cleaner concentrate and then work my way through every room in the house!
Make the practice of cleaning something fun for the kids. Oskar and Poppy set and clear their place settings each night at dinner and embrace the responsibility. Again, scent is huge for me. After cleaning, I always light incense or sage as the last layer of refreshment.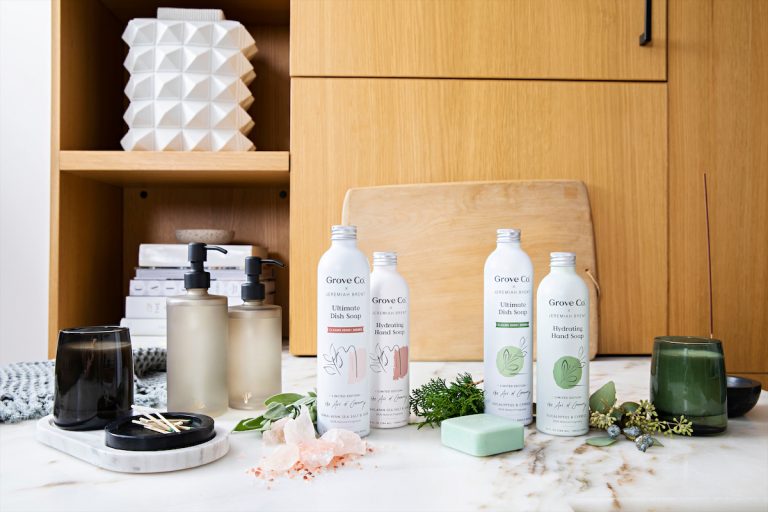 The "Why" Behind the Collaboration
I think it's incredibly important to be thoughtful about what we invite into our home. That's one of the reasons why I'm such an advocate for Grove Co. and its clean products. For this collection, I was inspired to create a line of products rooted in the "Art of Ceremony" that serve as a reset after the indulgence of the holidays. Every piece is tied to the opportunity and hope that you'll create your own daily rituals in your home while making it easier to live a more eco-conscious life.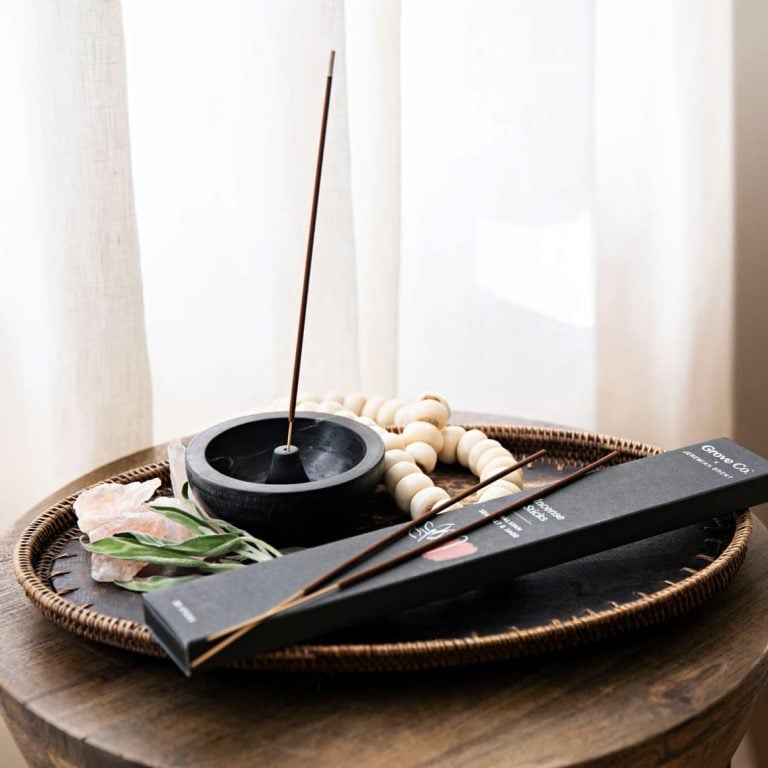 On the Inspiration
Scent and ambiance are such a huge part of my design process so I spent months working with Grove Co. to perfect the scent for the candles, incense, and soaps. We chose both the Himalayan Sea Salt & Sage as well as Eucalyptus & Cypress as the signature scents for this collection. In regards to the look and feel of the collection, we referenced materials and finishes that are often used in my design studio, like marble, smoked glass, and textured linens.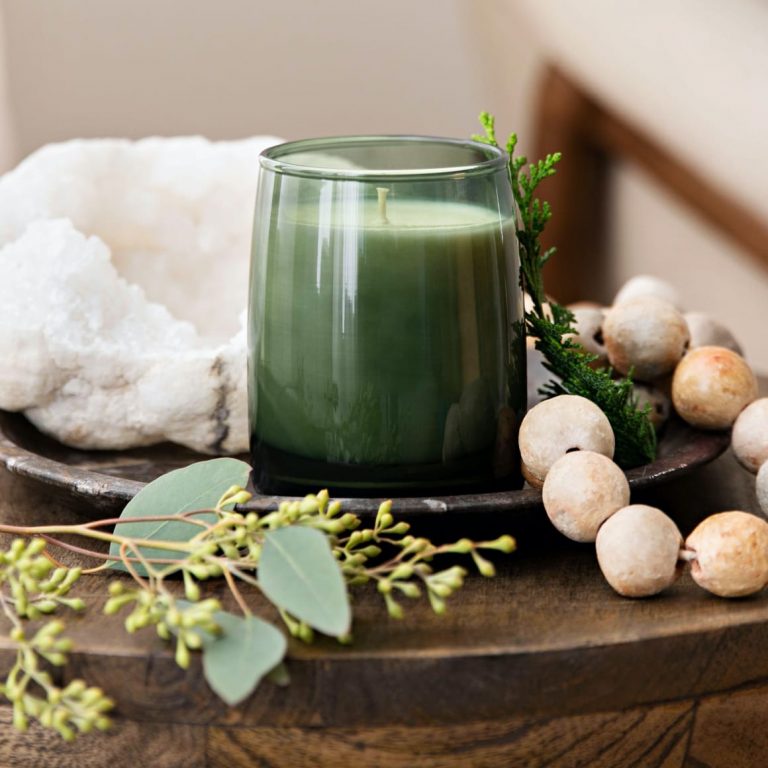 On His Favorite Product From the Line
Every item in a home contributes to the design as a whole. That's why I love the Grove Co. X Jeremiah Brent Hydrating Hand Soap and Ultimate Dish Soap in our signature scent, Himalayan Sea Salt and Sage, paired with the reusable dispensers. We were able to take a household necessity and transform it into something beautiful. We keep ours placed next to the kitchen sink on top of the Grove Co. X Jeremiah Brent Nested Marble Tray.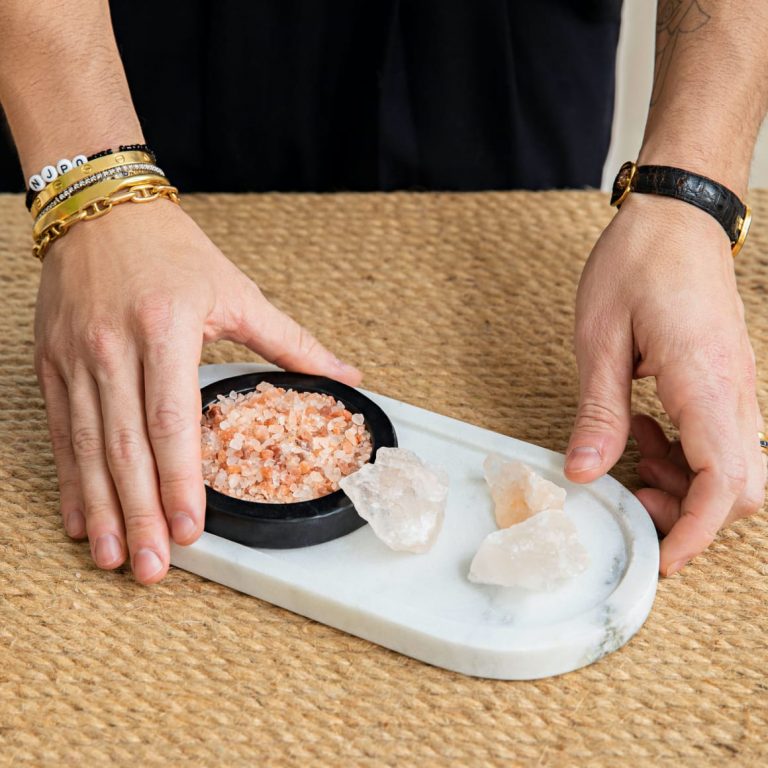 On How to Bring Mindfulness Into Everyday Tasks
I love the idea that these products are what people will use to start and end their day. When something like a cleaning product has such an elevated scent and look, your daily chores feel like a ceremony rather than something on a to-do list. The scents in this collection transform any kitchen or bathroom into a calm and comforting space, and I love that we were able to incorporate incense in this collection as well!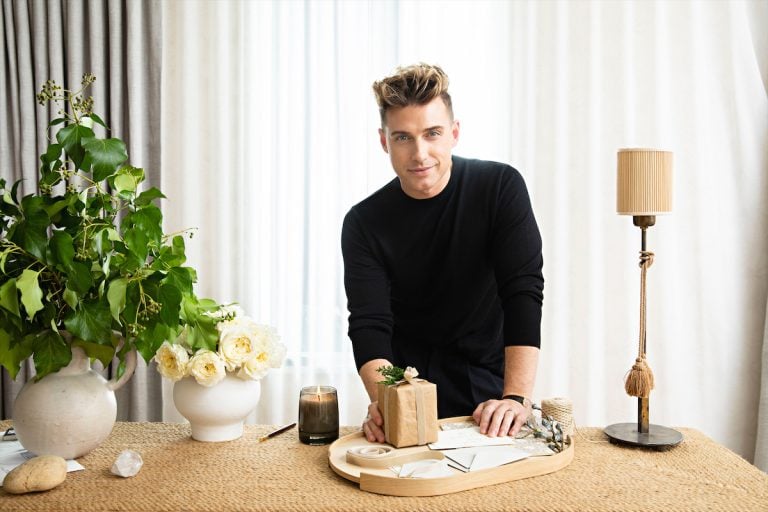 On the Power of Ritual at Home
I think the consistency of rituals sets the mood and energy for the entire household which then sets the mood and energy of our everyday lives. I have a morning ceremony where I set a playlist, light a candle, and meditate—it helps me be more present with my family and my work throughout the day.