When I consider the values I hold near and dear to my heart, social justice always runs close to the top. As a biracial mother, I know firsthand the complexity of being Black and white, along with the truth that my ancestors were enslaved but also that some of my ancestors were likely enslavers. My husband's family line dates back to the Mayflower ship that carried Pilgrims from England to Plymouth, Massachusetts, where they established the first permanent New England colony in 1620. Just by looking into my family history, it's easy to reflect on the complexity of race in America.
Often, when something is so complex, emotional, and difficult to untangle, we shy away from doing the work required to understand, inform, and actively fight against social injustice and discussions of race. To heal and learn from our country's complex past, we must be diligent in our work. Moreover, since we can't count on our schools to teach and inform, we must do this work at home, with ourselves, our families, and most importantly, our children—which brings me to the main point of this article; how to talk to your children about race.
The most important thing to know up front is that this will feel uncomfortable, but that's okay! So many of the life lessons we must instill in our children will cause discomfort, but that is where the real work and results happen. The more we spend time learning and unlearning, the easier the conversations become.
The second thing I want you to remember is that it's never too late to get it right. I don't believe in cancel culture; if you've made a mistake in the past, especially with your children—maybe you laughed at a poor joke or did not call "that family member" out—it's never too late to show and tell your children now by saying; I wish I would have done or said XYZ and this is why. Now I know better, and I want you to know and do better, too.
Knowing that this topic can be hard to start and explain, I've compiled a list of resources to help educate and teach your children (and yourself!) about race. I hope you find it useful.
Feature image by Chase and Kree.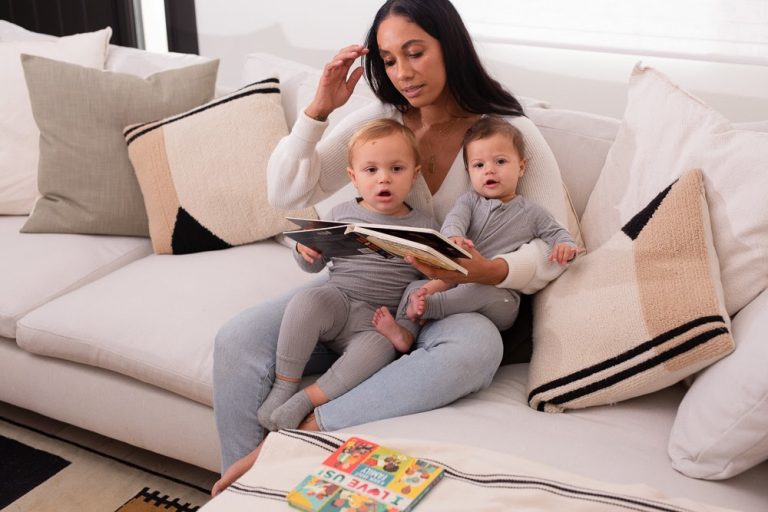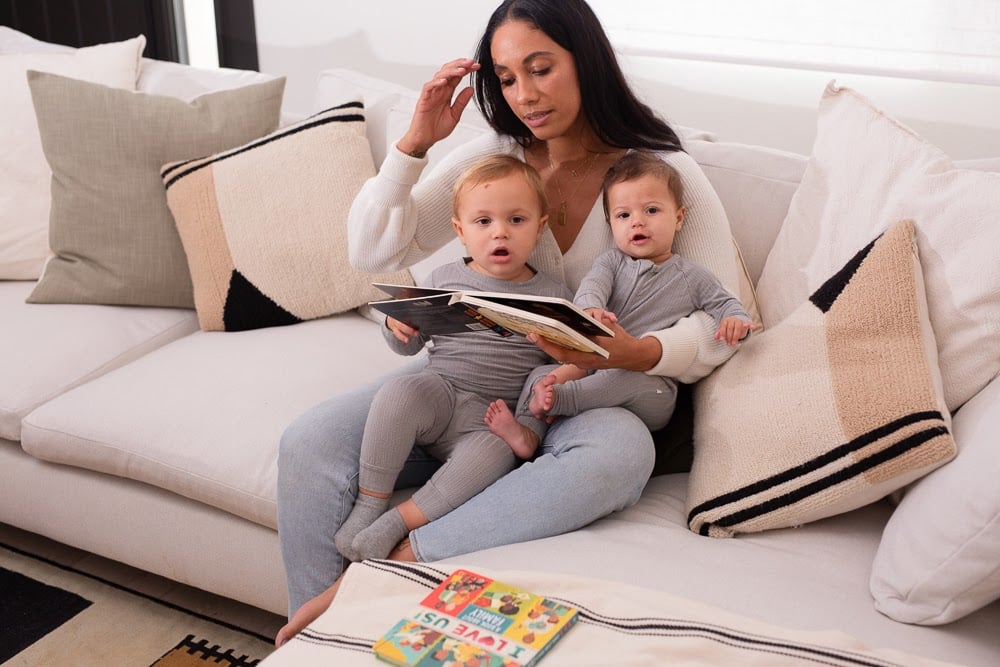 Parenting for liberation is a virtual community and podcast that helps Black families connect to themselves, their children, and their community. They offer a workshop that promotes healing from trauma, advocacy, and parenting. The podcast is a simple format connecting listeners with moving topics.
Britt Hawthorne is a nationally recognized anti-racist and anti-bias educator, speaker, and activist. She provides antiracism workshops and anti-bias training for parents and educators in-person and online. A typical message you will find in her work is "learning by doing." I love how this promotes action and the proper foundation behind antiracism. I'm looking forward to hearing her book and parenting workshop, coming out soon. You can also keep up with her and some education gems on her Instagram @britthawthorne and resource page on her website.
PBS: Same but different. This episode brought to you by Daniel Tiger lays out a straightforward concept of recognizing our differences. PBS notes that attitudes about differences between people begin to develop during the preschool years. If early experiences about inclusion are positive ones, those attitudes will likely carry over into adulthood. This means it is never too early to start introducing these concepts! I also love the special they did on speaking to children about race and racism. It talks about how we can model these conversations with our children hosted by the phenomenal Amanda Gorman. A great compliment to the Daniel Tiger episode.
Ripple Reads. If you follow Camille and me, you have probably heard us mention Ripple Reads before. Ripple Reads is a free subscription that provides a monthly newsletter to families with reading suggestions, discussion guides, and kid-friendly activities.
Bookish: Representation matters and no one knows that better than Nikki Chanel of Bookish. Bookish is an IGTV series where Nikki and her toddler Jace rate, review, and recommend children's books. She created this series because of her and her son's love of books and knows how important it is to see diversity in children's literature.
Little Justice Leaders creates monthly boxes with projects and activities to help discuss complex topics ranged ages K-6. I love this concept because the monthly boxes keep you consistent and accountable. Plus, as an added bonus they give back to organizations that support social justice causes.
How do you talk to your children about race? What resources have you found helpful? Please share them with us below.