There's no denying that living in a different city (or country) than your partner is challenging—period. Staying connected and keeping the flame alive when you're miles apart takes work on both sides, but don't let distance get in the way of some fun. With a few of our long-distance relationship ideas, you can keep things fresh–and even a little sexy.
Besides, there are definitely pros and cons when it comes to living far apart and we always like to see the silver lining. In a newer relationship, the distance can create a safe space to develop intimacy slowly and get to know each other deeply over time. But we know how hard it is to be away from the one you love. That's why communication, thoughtfulness, and sensitivity towards each other's needs are imperative to keeping the flame burning even when there are miles between you. 
So, read on to discover some long-distance relationship ideas that are sure to keep you connected and spice things up from afar.
Something Romantic
Plan a surprise visit. An unexpected reunion is what everyone in a long-distance relationship dreams of, and it's such a joy when you can pull it off.  
Make each other seasonal playlists. We're pretty sure most of you ditched your CD burner ages ago, but Spotify makes it easy. Create a joint Spotify playlist that you can both add to and listen to the same songs. 
Plan your next visit before you part. This gives you something to look forward to and plan together on your phone dates when you aren't together. The next visit is always the north star of any long-distance relationship.
Set clear expectations about communication. This might not sound romantic but hear us out—open communication and honesty lead to deeper intimacy, romance, and love. There's nothing sexier than that.
Send flowers. Surprise your loved one with a sweet posy or bright bouquet. We love Bouqs' unique arrangements and commitment to sustainability. It'll make their day—and yours!
Exchange each other's signature scents. It's a dreamy, comforting reminder of your partner's presence. Spray it on your pillow so you can feel like they're in bed with you at night. We're currently obsessed with the soft floral notes in Gucci Bloom. 
Send them your favorite book of poetry. It doesn't get swoonier than a love poem. Make it extra romantic by making notes of your favorite passages along the margins.  
Post handwritten letters. It's such a treat to get a piece of mail that isn't a bill. Put a pen to paper and write down some of the reasons you love them, what makes them special, and all the exciting things you'll do when reunited. It's also a great excuse to splurge on some gorgeous new stationery and support the USPS.
Take the "36 Questions that Lead to Love Questionnaire:" This iconic questionnaire poses musings such as: "If you could wake up tomorrow having gained any one quality or ability, what would it be?" as a way of speeding up the process of deepening intimacy.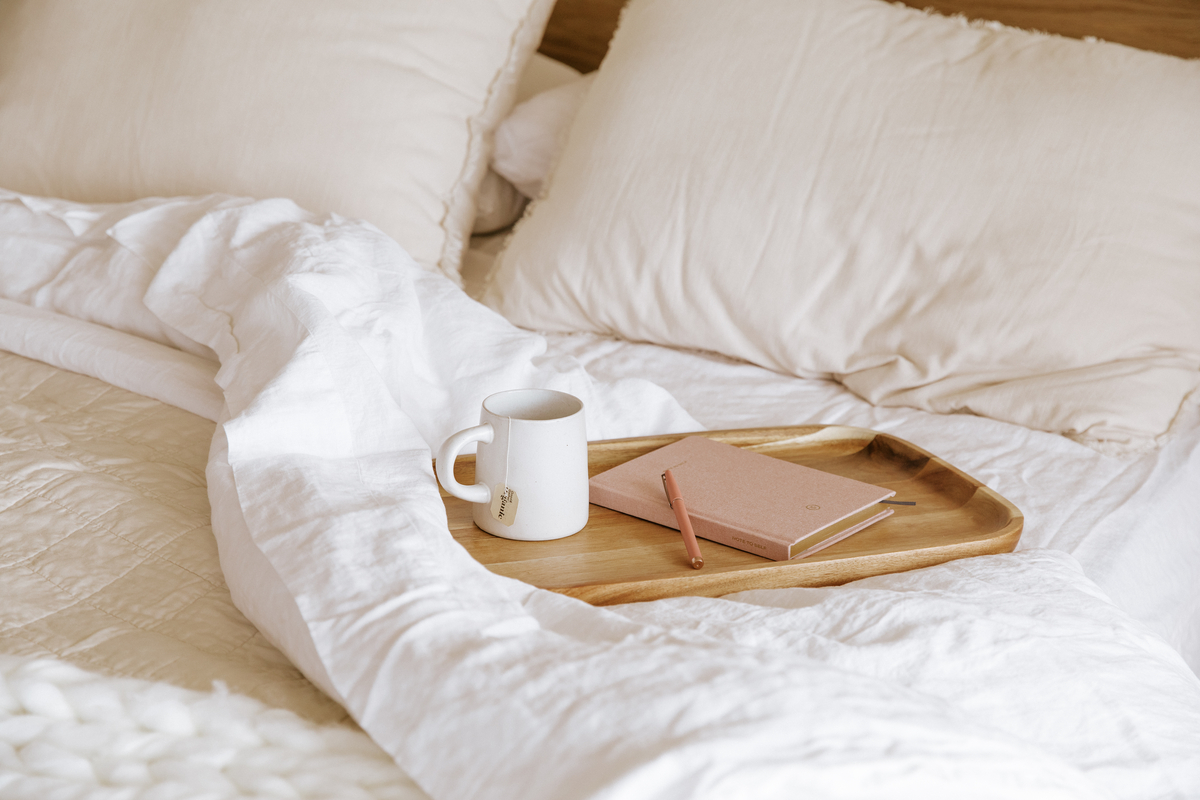 Something Relaxing
Send a bath time-themed care package. Include a bath bomb or bath salts, lavender oil, candles, a dry brush, and a new face mask for a truly restful wind-down experience.
Plan a virtual cocktail hour. P

ick your fave

drink

of choice and hop on FaceTime to reconnect and decompress over a delicious beverage. 
Take a FaceTime bath. This is a cute and mellow activity that could turn a little sexy if the mood strikes!
Send a self-care package. Put together a little care package for those inevitable stressful days. Toss in a face roller, sheet mask, new lip balm, and some teas so your sweetie knows you're thinking of them when they're struggling and need a little me-time.
Get matching sweatsuits. It's adorable to be a little matchy-matchy, and no one can tell us otherwise. Sweats are cozy, gender-neutral, and in high demand these days. 
Go on a walk and talk. Give them a call while you both take a walk in the park. Getting some fresh air will feel amazing and the sights you see are a great conversation starter. 
Get them a Headspace subscription. The popular meditation app has a vast assortment of podcasts, meditations, sleepytime stories, and more to help them feel more grounded and centered. 
Something Tasty
Send a cookie delivery. Surprise your long-distance love with a little dessert from your favorite bakery by using the Goldbelly app. How sweet?
Make the same meal for dinner. Find a new recipe you're both dying to try and video chat while you cook and enjoy your delicious food. 
Send them a delivery from their favorite fancy restaurant. They'll feel seen, cared for, and nourished—literally and figuratively! 
Sign up for the same wine club. Check out wine subscription clubs like Winc and place the same orders so you can enjoy a drink together, apart.
Send them a kombucha-making kit. If your partner is a fan of fermented tea then it'll be a real treat to try and make it themselves! 
Take a virtual cooking class together. So many wonderful chefs like Alison Roman are offering virtual cooking classes. Pick your fave and throw together a sumptuous feast.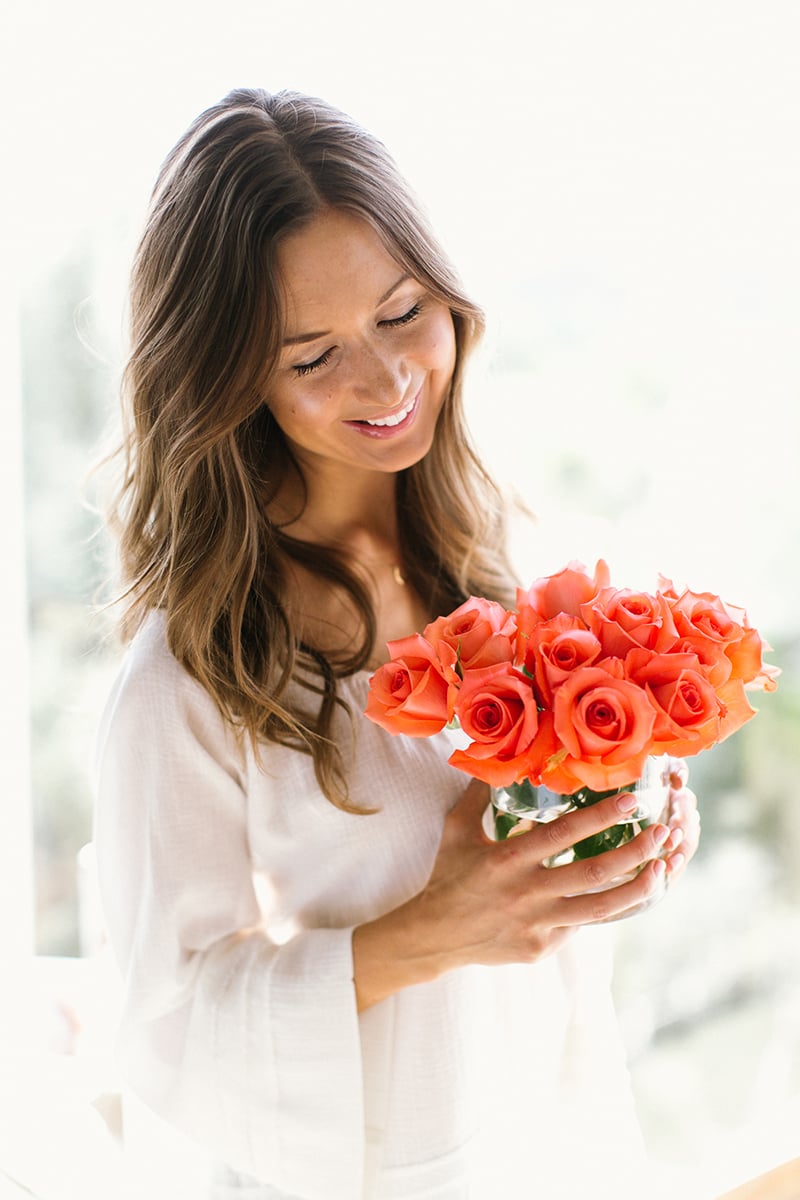 Something Sweet
Create a shared watch list on your phone's notes app. Did you know that you can use your phone's notes app to make a joint list that you can both add to? Make a list of new TV shows you're dying to binge-watch together or the movies you are interested in checking out in time for Awards Season.
Make artwork for each other. You don't have to be an artist to create something meaningful and loving that your partner will enjoy every day. Pick up a small canvas and some paints from your local art shop and wait for inspiration to strike.
Gift them a plant. Send a low-maintenance indoor plant (like a hoya, pothos, or snake plant) for them to enjoy in their home and remind them of you while they care for it.
Watch a throwback or guilty pleasure show. Rewatch a nostalgic series together for the first time like Dawson's Creek or take a brain-break with a new Real Housewives series. 
Exchange your favorite candles. Fill your homes with each others' preferred scents for a constant reminder that you'll be together again soon.
Stock their fridge before you leave. When it comes to long-distance relationship ideas, this loving gesture is as sweet as can be.
Plan a trip (even if it's imaginary for now.) Pick your dream city and chart out what hotels you could potentially stay at, fun activities, and restaurants you're dying to try.
Share your daily highs and lows. Take the time to share and listen to each others' challenges and share in your successes.  
Something Fun
Take a virtual workout class together. Sign up for your fitness class of choice, whether it's pilates, HIIT, or boot camp. Even a silly dance class will get the heart pumping and you can both laugh about it later.
Pick a podcast or audiobook and listen together. Whether you're a true crime junkie, history buff, or theater nerd, there's a podcast or audiobook for you. If you have wildly different interests, take turns choosing one so you can learn about each others' passions. Listen to an episode or chapter each evening and discuss the next time you chat.
Plan a Zoom karaoke night. Pick up a pair of cheapie karaoke mics and crank up a YouTube karaoke channel for a hilarious night of scream-singing at each other.
Play a virtual chess app game. Practice your best Queen's Gambit moves with one of the many chess apps available—might as well develop a new hobby while you're at it!
Play the "We're Not Really Strangers" card game: Deepen your connection, laugh, and learn about each other with this fun card game. Only one of you needs to have a set if you're apart, just take turns answering the prompts.
Play Nintendo Switch together. Turns out that video games are no longer just for kids. If you have a Nintendo subscription you can play against each other in real-time, even if you're in different parts of the world. Throw it back with some MarioKart or Donkey Kong for a real blast from the past.
Start a book club for two. Take turns picking out books to read together and discuss them over your next virtual cocktail hour.