Despite living thousands of miles away from my mom (I live in LA, she lives in Australia), I've never felt the distance because we're always in constant communication—we message each other every day, multiple times a day across several platforms. But this year marks four years since I've been home (our flight was canceled last year due to COVID) and I really miss her. With Mother's Day just around the corner (it's May 9 to be exact), I'm determined to plan ahead and spoil her with gifts from across the seas. So, I called on the Camille Styles editorial team to share the gifts they're spoiling mom with this year in a bid to create the ultimate Mother's Day gift guide.
We wanted to go beyond the usual gifts you'd expect so this list has everything from sweatshirts to loungewear, skincare, homewares, and so much more. If, like us, you also want to make your favorite person feel special, then keep reading to find the perfect present in our ultimate Mother's Day gift guide. There's something for every-mommy!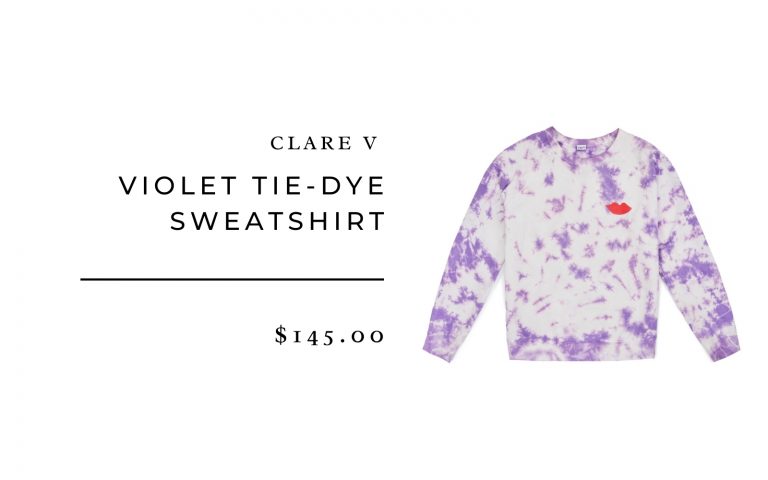 Clare V Violet Tie-Dye Sweatshirt
Why I'm Gifting It: Even when it's a sweltering ninety degrees out, my mom is still somehow always cold. So, this Mother's Day I plan on gifting her this Clare V sweatshirt in my fave color combo, purple and red. I gifted myself this yellow number recently, and considering I've worn it almost every single day since I bought it, I figure my mom needed one, too. — Anne Campbell, Contributing Editor
Why I'm Gifting It: I love having an organized place to store all of the kids' memories. This keepsake box is so convenient and chic and keeps all of the special pieces in place and stops you from hoarding. — Brandy Joy Smith, Motherhood Contributor
Parachute Speckled Robe & Soft Ribbed Slippers
Why I'm Gifting It: Everyone needs a good robe and slippers to unwind with. I've given this robe to three friends and they have all raved about it. It's soft and lightweight, and the slippers are super comfortable because they don't make your feet overly hot. — Brandy Joy Smith, Motherhood Contributor
The Laundress x Le Labo Laundry Detergent
Why I'm Gifting It: I have a mother that loves doing laundry and our entire family has loved this scent for years—I know, how original. I use this for all my linens and it always makes laundry feel extra special. — Kelly Krause, Contributor
Dr. Dennis Gross Skincare Alpha Beta® Universal Daily Peel
Why I'm Gifting It: Every time I use these, I swear my face feels completely new and transformed. My Mom has the softest and youngest skin I've seen for a woman in her late 60's and is always reminding me of the importance of taking care of my skin. — Kelly Krause, Contributor
Vada Eyewear Tokio Two Tone Glasses
Why I'm Gifting It: Vada has some of the funnest eyewear and I love that it's not something you see everyone wearing. Camille and I share a mutual friend, Kim, who always reminds me to buy the patterns and go bold, which is exactly how my own Mom tends to live. — Kelly Krause, Contributor
Yves Saint Laurent Libre Eau de Toilette
Why I'm Gifting It: I've always felt that Mother's Day is the perfect excuse to add a touch of luxury to my mama's life. Practical gifts are thoughtful and cozy around the winter holiday season, but I like to splurge on something special for Mother's Day. It's a nice excuse to get her something she would never get for herself, like a fancy perfume. YSL's newest fragrance is summer in a bottle, with notes of lavender, orange blossom, and white tea. It's fresh, bright, and modern without being too adventurous. — Lourdes Avila Uribe, Contributing Editor
Why I'm Gifting It: This stretchy bracelet is delicate, chic, stackable, and low-maintenance while being effortlessly classic. It'll complement just about any aesthetic and adds a sweet touch of shimmer. The hope is always that she'll think of me every time she wears it… I'm pretty sure she will! — Lourdes Avila Uribe, Contributing Editor
Why I'm Gifting It: My mom has used the same cookware since I was little (sorry to rat you out, mom!), and I want to give her the upgrade she didn't know she needed. She'll use this super versatile sauté pan almost every day. It's sleek and an absolute joy to cook all the things in, and earns bonus points for being non-toxic too, which is an absolute must these days. — Michelle Nash, Senior Producer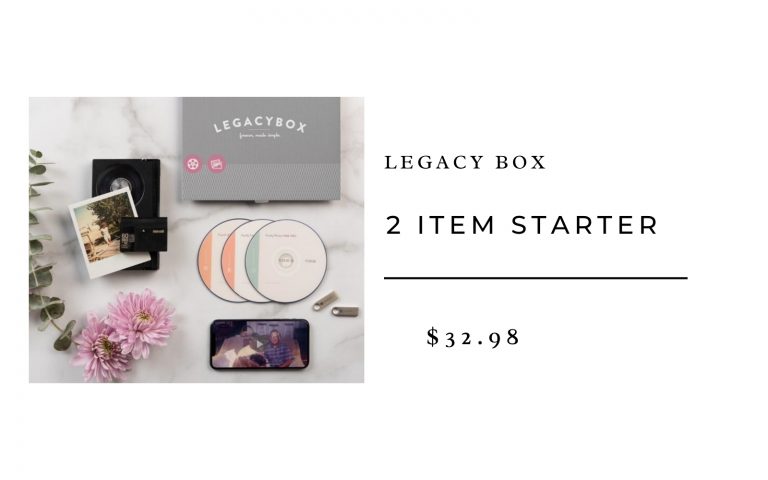 Why I'm Gifting It: This company digitizes all of your old videos and photos. They'll take your VCRs, tapes, physical prints, or almost any media and convert them into digital files you can save on the cloud or to a drive. My mom has so many old videos we can no longer watch because she doesn't have a way to play them, but I can't wait for the day we all get to sit around and laugh at everything she captured. — Michelle Nash, Senior Producer
Royal Highnies Lounge Top Pajamas
Why I'm Gifting It: This pajama nightshirt is the ultimate gift for anyone and everyone, but rewarding a mom with a comfortable night's sleep is a win in my book. My mom and I are very similar in that we are super particular about sleep: what we wear, where we are, how cold it is, etc., which makes it hard to find pajamas that are comfy without being too hot. I got this nightshirt about a year ago and would sleep in it every night if I could, so I can't wait to give my mom the same luxurious experience. — Bridget Chambers, Editorial and Social Media Intern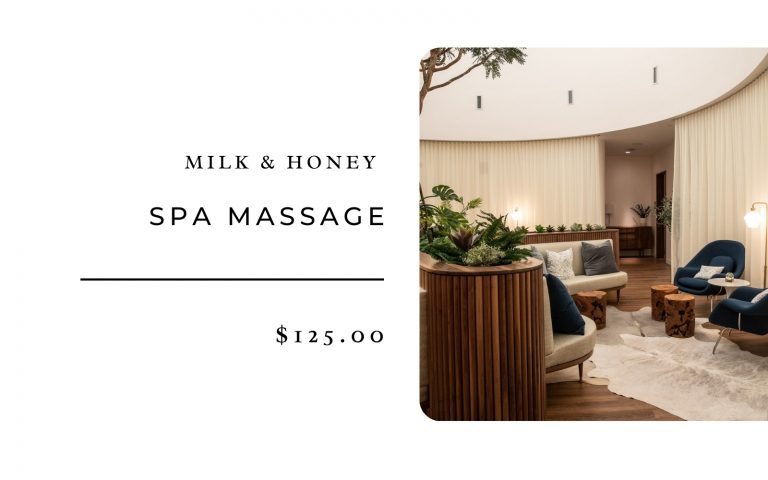 Why I'm Gifting It: In my opinion, there is no greater gift for mothers than the gift of relaxation. My sweet mom spends 99.99% of her time serving others, so I love gifting her the opportunity to treat herself. A massage is something that people rarely buy for themselves, but also one of my mom's favorite things, so it is the perfect gift to show her how much I appreciate her. — Bridget Chambers, Editorial and Social Media Intern
Why I'm Gifting It: My mom is practical to her core, so I love picking things out for her that feel special and elevate an everyday experience. My mom has super dry skin, so I know she'll love this ultra-hydrating luxurious body oil, which is one of my favorites. The scent, made from essential oils, is light and the perfect blend of woodsy and sweet. — Hannah Zahner, Beauty and Wellness Editor
Why I'm Gifting It: Spring is always a fun time for a little home goods update and Mother's Day gives the perfect excuse. I plan on gifting this pitcher full of beautiful blooms. It will serve as a gorgeous vase now and will be the perfect pitcher for some springtime mint lemonade after the arrangement fades. — Hannah Zahner, Beauty and Wellness Editor
Ansel & Ivy Potted Rubber Tree
Why I'm Gifting It: Plants bring joy, beauty, and even good health into your home. What more could you ask for when it comes to buying a gift for someone you love? I get so many questions about our house plants, and to be honest, it's not always easy to find pretty ones that will thrive indoors and the right pot to plant them in. Ansel & Ivy takes the guesswork out of the entire process by shipping healthy and chic plants straight to your recipient's doorstep, and their well-designed pots come in an array of colors to work in any space. — Camille Styles, Editor in Chief
Why I'm Gifting It: I've been a fan of CBD as part of my wellness routine for a couple of years—it helps me wind down when I'm feeling stressed, and improves the quality of my sleep. However, I've learned from experience that all CBD is not created equal. I first tried Equilibria's products when we teamed up with them on this story, and I immediately noticed a difference. I felt balanced and calm, thanks to the personalized approach: Equilibria is the only CBD company that pairs you with a dosage specialist to craft your ideal routine. This set is the perfect gift for someone (like my mom!) who may be trying out a CBD regimen for the first time. — Camille Styles, Editor in Chief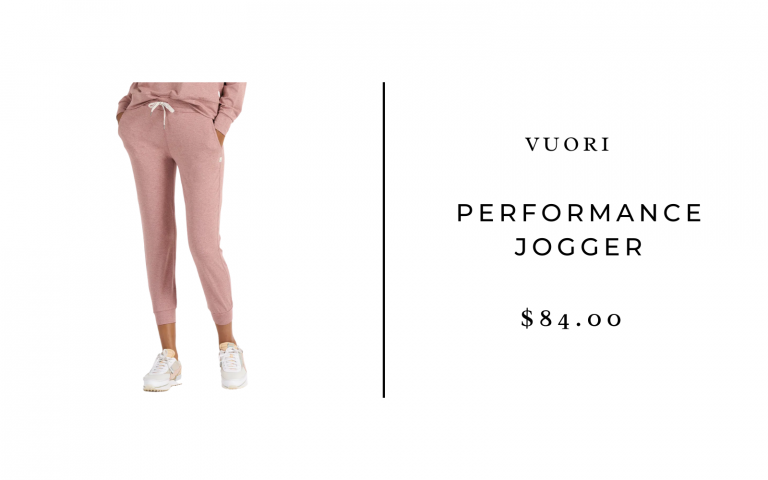 Why I'm Gifting It: I'm not even kidding when I say these joggers feel like you're stepping into a cloud. They are so incredibly soft thanks to their DreamKnit ™ fabric but I also love their relaxed fit. I wear them so much that I even gifted them to my mom for Christmas and I know our editorial team is also just as obsessed. I guarantee your mom will live in these (and buy yourself a pair while you're at it!)
Nature of Things Balancing Facial Essence
Why I'm Gifting It: Made with Swiss apple stem cells, cannabidiol, and French thermal water this serum is packed full of luxurious, nutrient-rich ingredients that not only feel good but do good for the skin. Your mom will love how this essence hydrates as it tones and soothes the complexion thanks to aloe and rose flower oil. — Sacha Strebe, Deputy Editor
MARA Volcanic Sea Clay Detox Masque
Why I'm Gifting It: I'm already a big fan of this clean skincare line—their Sea Vitamin C Serum is one of my favorites—but their newly launched detox masque hit it outta the park. It's hard to believe that a clay mask could ever be hydrating but this one is thanks to the combination of four cleansing clays: Mediterranean sea clay, two purifying kaolin clays, and bentonite. It didn't suck out all of the moisture while it cleared away impurities like most I've tried. It made my skin feel radiant and glowy. The chic packaging also makes this a seriously beautiful and thoughtful gift for mother's day. — Sacha Strebe, Deputy Editor
Why I'm Gifting It: This diffuser does double duty. While the essential oils evoke a calm energy in any home, it also doubles as a decorative object. The matte ceramic cover elevates the experience and the aesthetic of your space. It's the perfect gift for your mom's bedside table, countertop, or shelf. — Sacha Strebe, Deputy Editor
Feelist Staycation Detoxifying Salt Soak
Why I'm Gifting It: Let's face it, moms are busy people, they're used to juggling multiple tasks at once, and landing on their feet doing it. But that also means we find it hard to wind down from the day or take time out to relax. Give the gift of self-care with these beautiful bath salts. The mineral-rich blend of Himalayan, Epsom, and sea salts fused with 125mg of Broad Spectrum CBD, lavender, and vanilla oils will relax the mind, body, and soul. — Sacha Strebe, Deputy Editor
Why I'm Gifting It: There's no denying the comfortable shift in our daily dress code since the stay-at-home order. And while no one is complaining—we're all about comfort—it's safe to say we're all craving a more elevated version. Enter the new Parachute linen loungewear. We guarantee you'll want to buy one of these relaxed sets for you and your mom! They're chic enough to step outside in, too. No one will ever know you just woke up like this. — Sacha Strebe, Deputy Editor
Montana Labelle Calacatta Viola Catchall
Why I'm Gifting It: This stunning catchall is for the design-obsessed mom. Crafted from the finest Calacatta Viola (can you handle how beautiful it is?), this piece will look good while it stashes your mom's change, jewelry, watches, or keys. — Sacha Strebe, Deputy Editor
Lululemon Align Super High Rise Pant 28"
Why I'm Gifting It: After learning that my friend has about five of these tights, I had to experience them for myself and I can attest that these are the most comfortable leggings I have (maybe) ever worn. Firstly, I am obsessed with the super high rise, and secondly, the Nulu fabric is so weightless and buttery soft it feels like you're wearing nothing at all. Seriously, buy these for your mom, and you'll be hearing thank you over and over again. — Sacha Strebe, Deputy Editor
Target Casaluna Chunky Knit Bed Blanket
Why I'm Gifting It: This beautiful chunky knit will elevate your mom's bedding while helping her sleep with ease. We love to throw it casually across the end of the bed or on the sofa for a warm and cozy look. It's the perfect transitional piece to keep you warm on cool spring nights. — Sacha Strebe, Deputy Editor
Brooklinen Linen Core Sheet Set
Why I'm Gifting It: Help mom create her very own luxurious sleep sanctuary with this linen sheet set made from Belgian and French Flax. The breathable luxe feel of linen keeps you warm in winter and cool in summer. Your mom will be grateful for those extra deep z's. — Sacha Strebe, Deputy Editor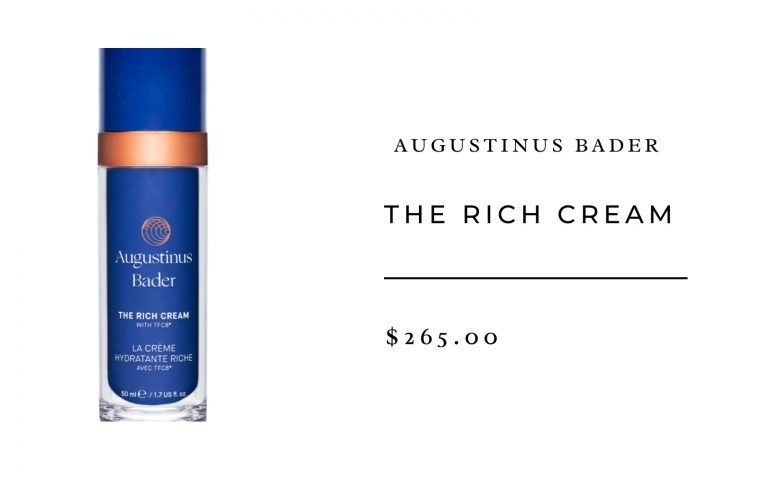 Augustinus Bader The Rich Cream
Why I'm Gifting It: Okay, I know, this is a very expensive gift, but if you really want to spoil your mom this year, treat them to this rich, hydrating, and nourishing cream. But it doesn't just feel good, this cream features the brand's proprietary TFC8® which supports cellular renewal to improve skin texture, tone, and overall appearance. I have just started using the brand's cleansing balm and it's incredibly luxurious. — Sacha Strebe, Deputy Editor
Why I'm Gifting It: Give your mom this beautiful hand-made initial crafted from 14K yellow or white gold. Amarilo is a BIPOC company that honors the tradition and experience of third-generation jewelers in Los Angeles making it an extra special gift for any mom. — Sacha Strebe, Deputy Editor
Loved this post? Pin this graphic to come back to it later.