To all the brothers, sisters, and siblings out there—this one's for you. I (regretfully) don't always have much time to set aside a moment for my sisters, but I'm making a point to honor my relationship with them by watching the best movies about siblings. Of course, we have our ups and downs, but as I've grown up, I have come to appreciate the beauty of siblings. We were raised the same way, so we expect the same things from each other. We have the same traditions, so we never miss a "Happy half birthday" text. We've been there for each other through every significant reward or trauma, so we know how to comfort one another. More than that, we know exactly how to make each other laugh and feel loved.
The three of us have all been living in different states for the first time in our lives, and it really made me realize how much I miss being together for the simple things. Sure, we get together for big holidays, but I definitely took things like grab-and-go lunches, afternoon pedicures, and movie nights for granted.
Featured image from our interview with Brandy Joy Smith by Michelle Nash.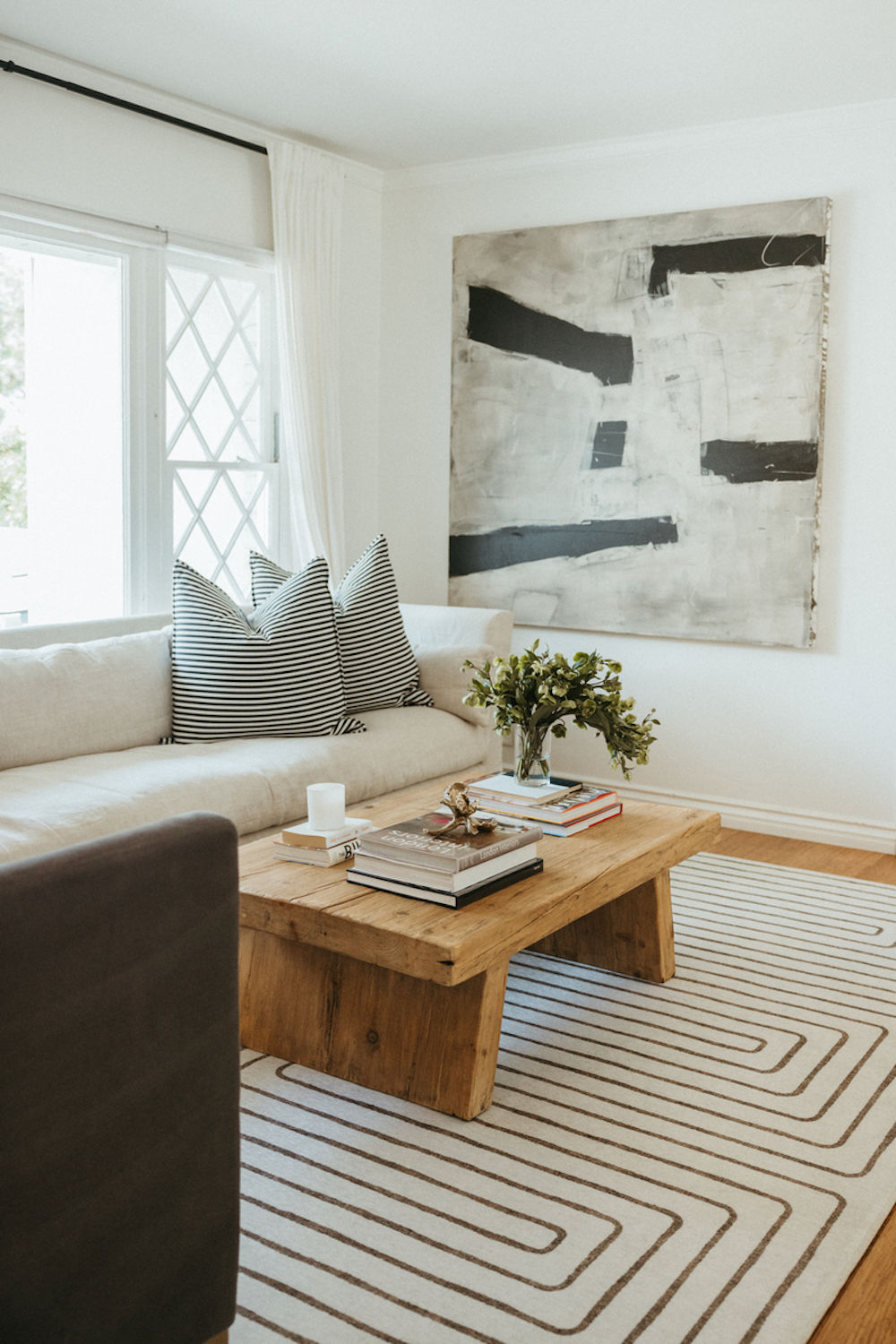 30 Movies About Siblings to Add to Your List
If you're lucky enough to be able to see your siblings in person, this is your sign to call them and invite them over for a good old-fashioned movie night. (Even if you argue over the remote for 20 minutes first.) Or, if you're like me and are celebrating from afar, watch these movies about siblings to make them feel near and dear. Even though I can't give my sisters a hug today, I'll be thinking about them, sending them my love, and debating who would be who as I rewatch Little Women.
Read on for the best list of movies about siblings. And don't forget to call your own and tell them you love them.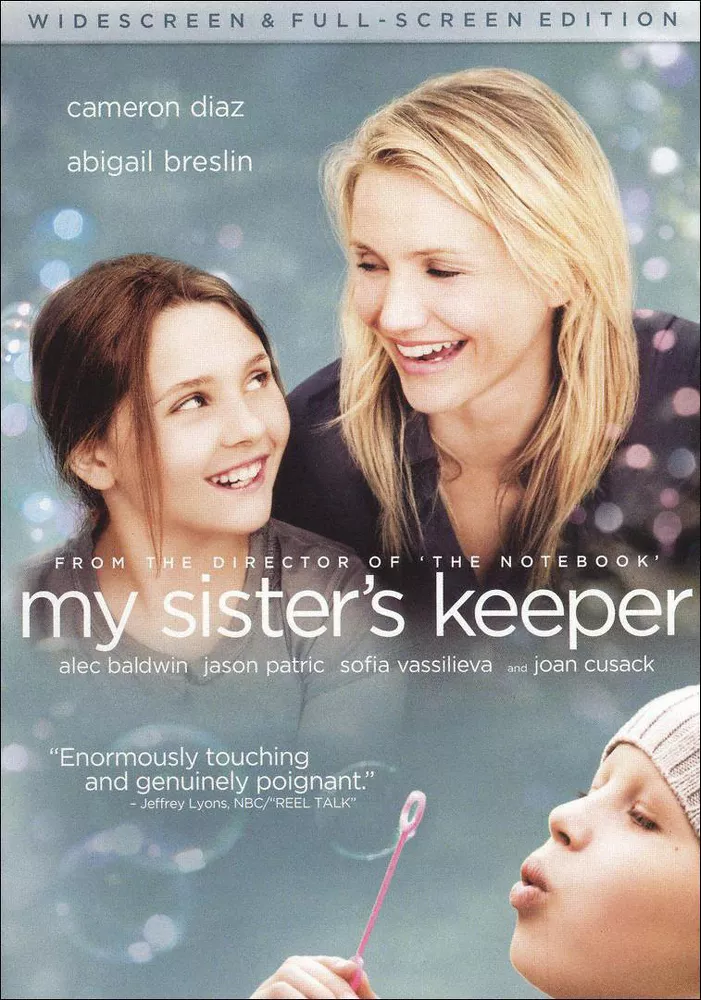 The Plot: Anna Fitzgerald was conceived by her parents to become a bone marrow donor for her gravely ill older sister, Kate. After undergoing countless painful surgeries to prolong her sister's life, Anna decides to sue her parents for emancipation rights, shaking the foundation of the entire family.
Why We Love It: This movie makes me cry every. single. time. It reminds me of the lengths that we go to in order to save our family and to thank my siblings for the sacrifices they have made for me. Just make sure that you bring tissues along with your popcorn.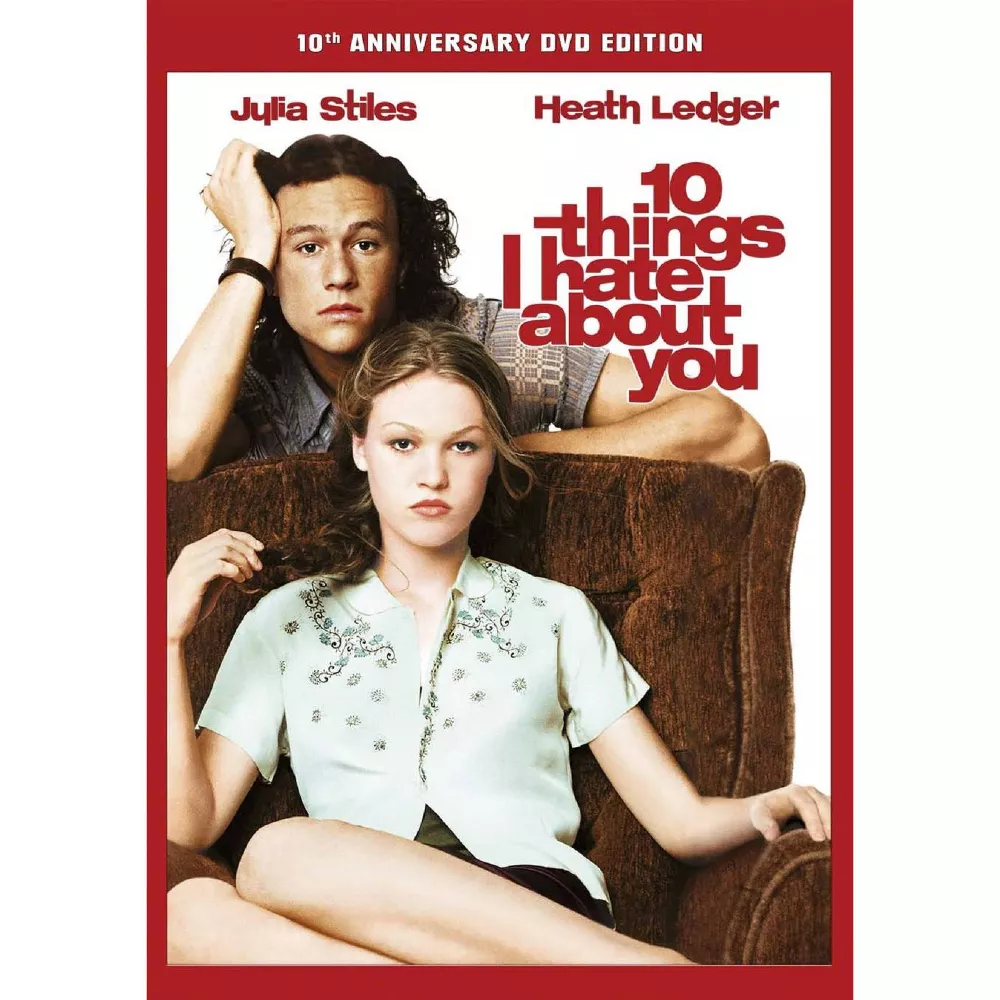 The Plot: Based on Shakespeare's classic Taming of the Shrew, 10 Things I Hate About You is about two sisters, Kat and Bianca, who could not be more different. Unfortunately for the popular Bianca, she cannot go on a date with a boy until Kat gets a boyfriend first, which prompts Bianca's suitor to pull some strings to get Kat into a relationship… with none other than young Heath Ledger.
Why We Love It: This is one of my all-time favorite movies, but I only recently noticed and appreciated the relationship between Kat and Bianca. I am all too familiar with living with a "perfect" sister (except I have two!), and I love the way that they grow in their relationship throughout the film. Sistas gotta stick together.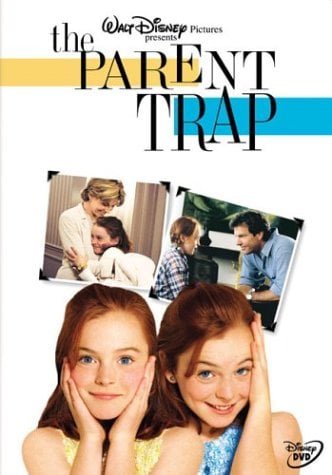 The Plot: Long-lost twins reunite at summer camp and devise a plan to switch places in order to meet their estranged parent… and try to get them back together.
Why We Love It: A classic. A family favorite. A masterpiece. If you know it, you love it. The Parent Trap shows sibling scheming at its finest and is a major feel-good film. This is your sign to get Disney+ and watch this movie again.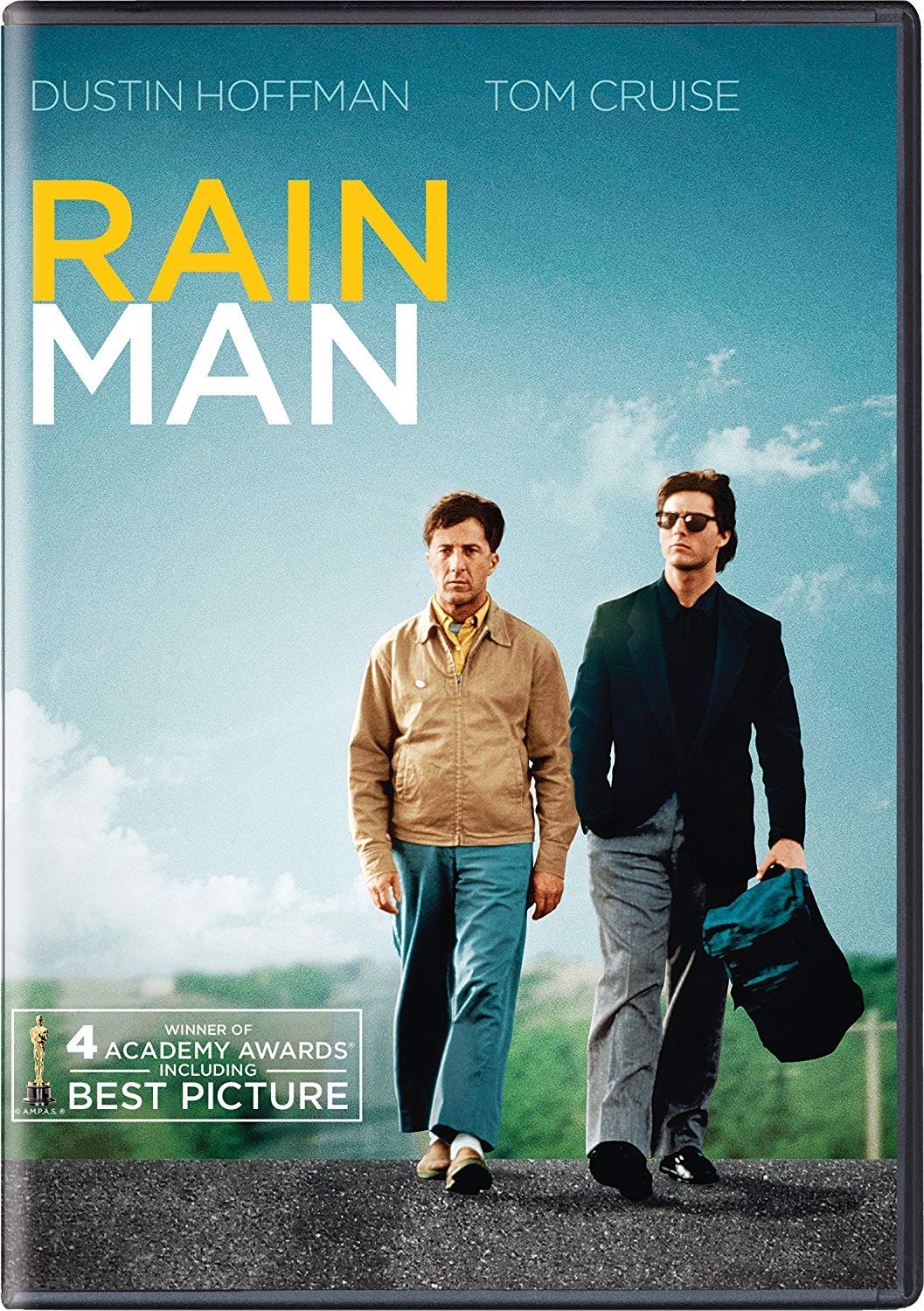 The Plot: When Charlie Babbitt (Tom Cruise) returns home for his complicated father's funeral, he learns that he has a special needs older brother, Raymond (Dustin Hoffman), who has been kept from him his whole life and is also the recipient of his father's inheritance. Charlie is determined to take back his father's inheritance by checking Raymond out of the institution he has been living in, but their road trip leads to brotherly bonding that will bring you to tears.
Why We Love It: My parents tried to convince me to watch this movie for years, and when I finally got around to watching it, I was obsessed. It is funny, moving, relatable, the list goes on. The fact that it stars young Tom Cruise also doesn't hurt.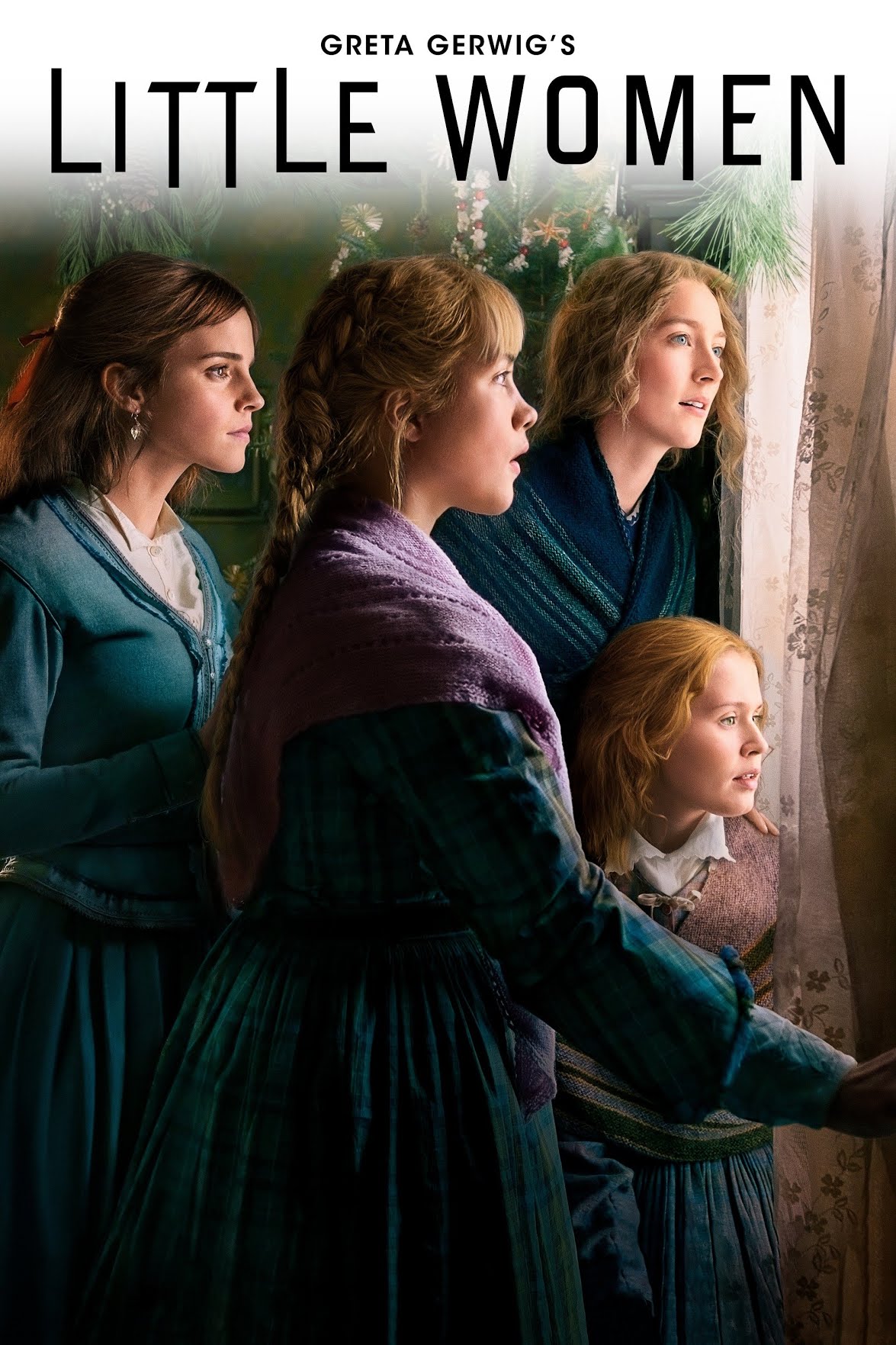 The Plot: This film adaptation of the beloved book follows the four March sisters through their trials and tribulations, loves and losses, and life itself. When it comes to movies about siblings, this is one of my all-time favorites.
Why We Love It: I strongly believe that every family of girls can relate to this movie. My older sister is a responsible and kind Meg, my little sister is a free-spirited and smart Jo, and they love to tell me that I'm a strong-headed and creative Amy. We saw it as a family in theaters the day after it opened, and my younger sister and even my dad were both sobbing the whole time. Plus, the cast is to die for (Timothée Chalamet, I'm talking about you).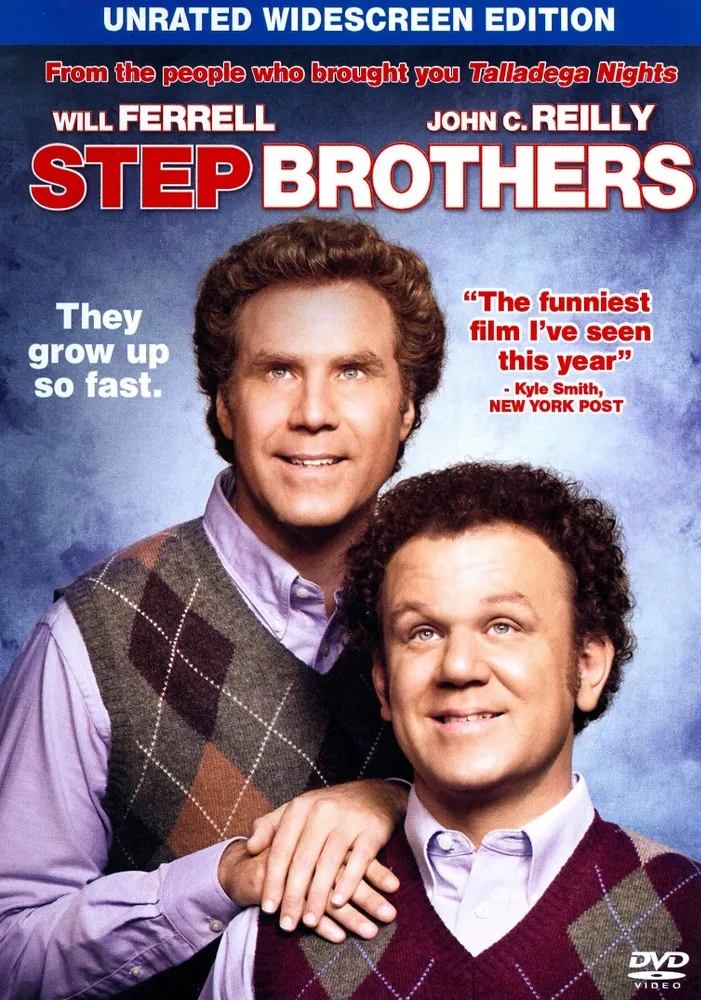 The Plot: Nancy and Robert meet and fall in love at a conference. Only to realize that they both have unemployed 40-year-old sons living at home. Nancy and Robert get married and move in together, forcing Brennan (Will Ferrel) and Dale (John C. Reilly) to live together as stepbrothers.
Why We Love It: This movie poster alone makes me laugh every time I see it. Step Brothers is one of my all-time favorite movies, and I do not think of myself as a huge comedy-movie person. It reminds you that even the most unconventional families can learn to love each other and stand up for one another… while also reminding you about the crazy things siblings can make you do.
The Plot: Kristen Bell plays Marni, a now successful businesswoman who returns home for her brother's wedding only to find that he is marrying Joanna, the girl who bullied Marni throughout high school. Marni is determined to stop the wedding by exposing Joanna's dark side. The plot thickens when Joanna's aunt arrives and turns out to be Marni's mother's high school nemesis, as well.
Why We Love It: This movie is absolutely hilarious. Although it is definitely dramatized, I can see moments like this happening in real life, and I, for one, am not sure I would handle it any differently (thank goodness I don't have a brother to marry any of my high school friends!). I highly recommend watching this with your siblings or friends for a good laugh.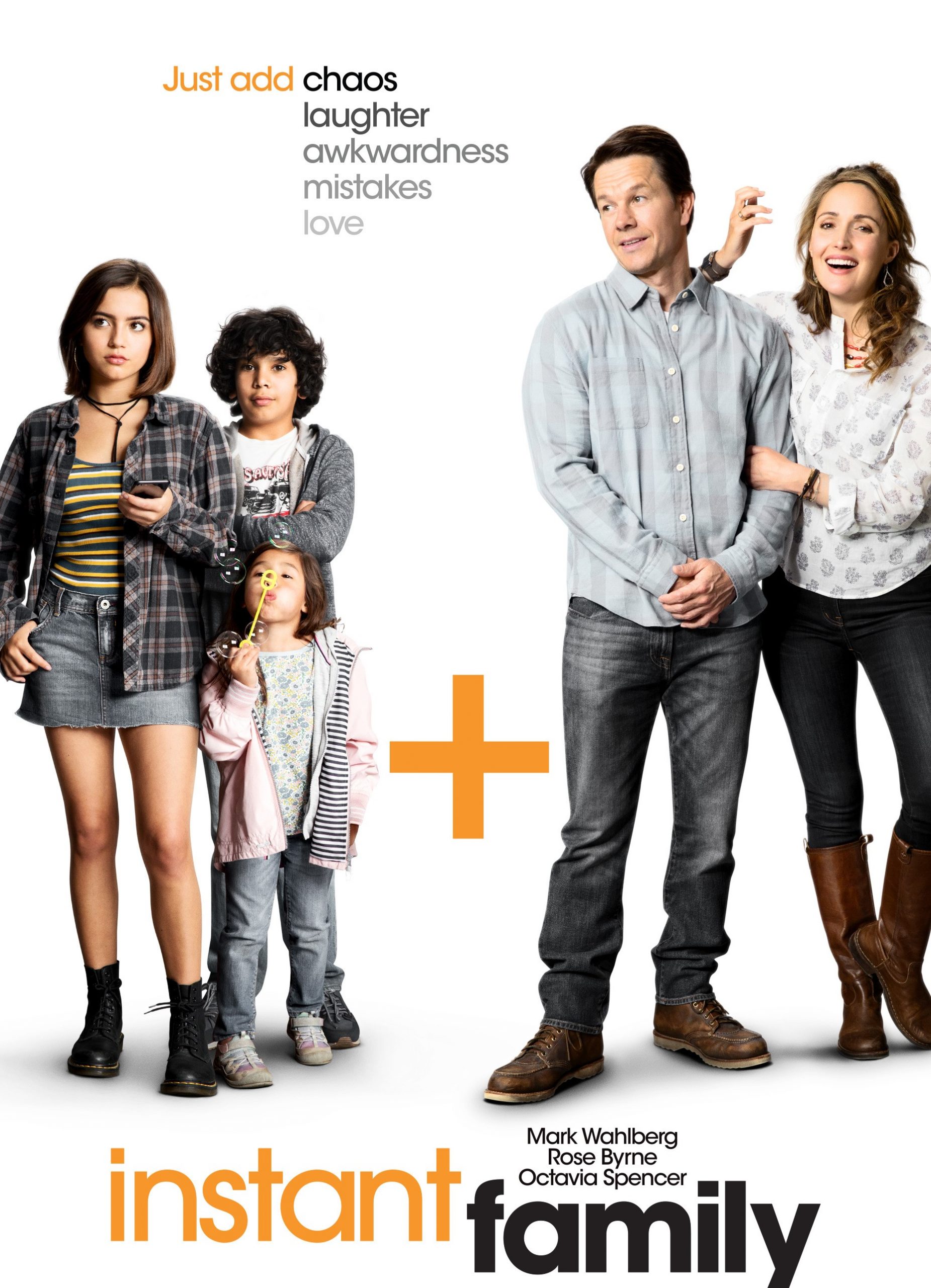 The Plot: Pete and Ellie decide to start a family and plan to adopt one small child, but when they meet three siblings in the foster care system together, they end up as a family of five overnight. Ranging from a 15-year-old to a 6-year-old, Pete and Ellie have to figure out how to be parents… very quickly.
Why We Love It: Watch this movie when you're in the mood for a major mood boost. I love the way that it honestly portrays the ups and downs of families, as well as the unbreakable bond that siblings have, no matter their circumstances. It's as funny as it is touching. The best part? It's inspired by a true story.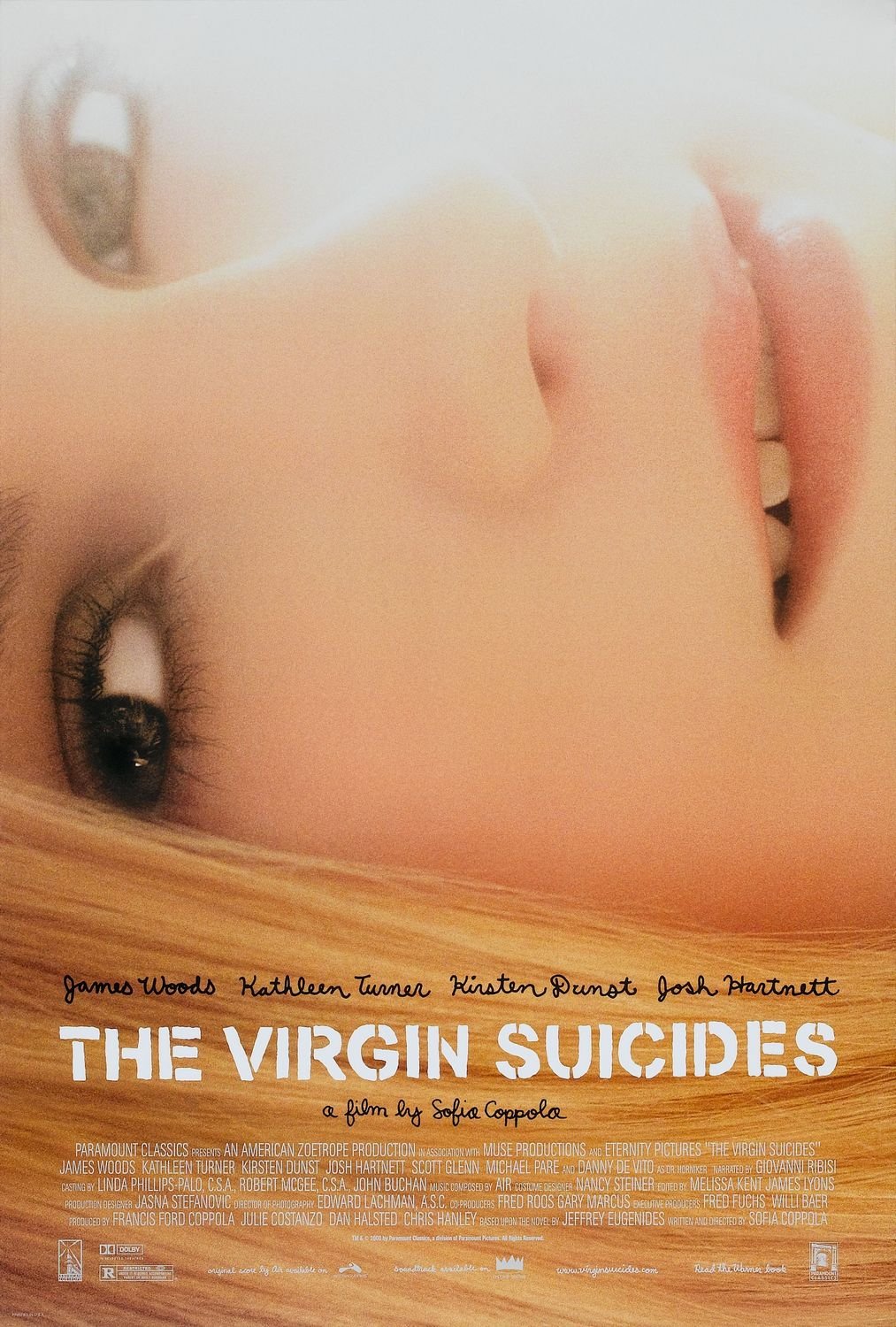 The Plot: The Lisbon family has four beautiful and tragically fated daughters. Their story is told through the perspective of local teenage boys who idolized the sisters and are trying to make meaning of what happened to them. It is based on the book of the same name is about adolescence, love, and sex, which is beautifully portrayed with Sofia Coppola's great directing.
Why We Love It: Although this movie is less about the Lisbon sisters and more about the boys who obsess over them, I still love the fact that the sisters are such an enigma. While it may originally seem depressing, the film has a satirical flair that makes it one of the more fun movies about siblings.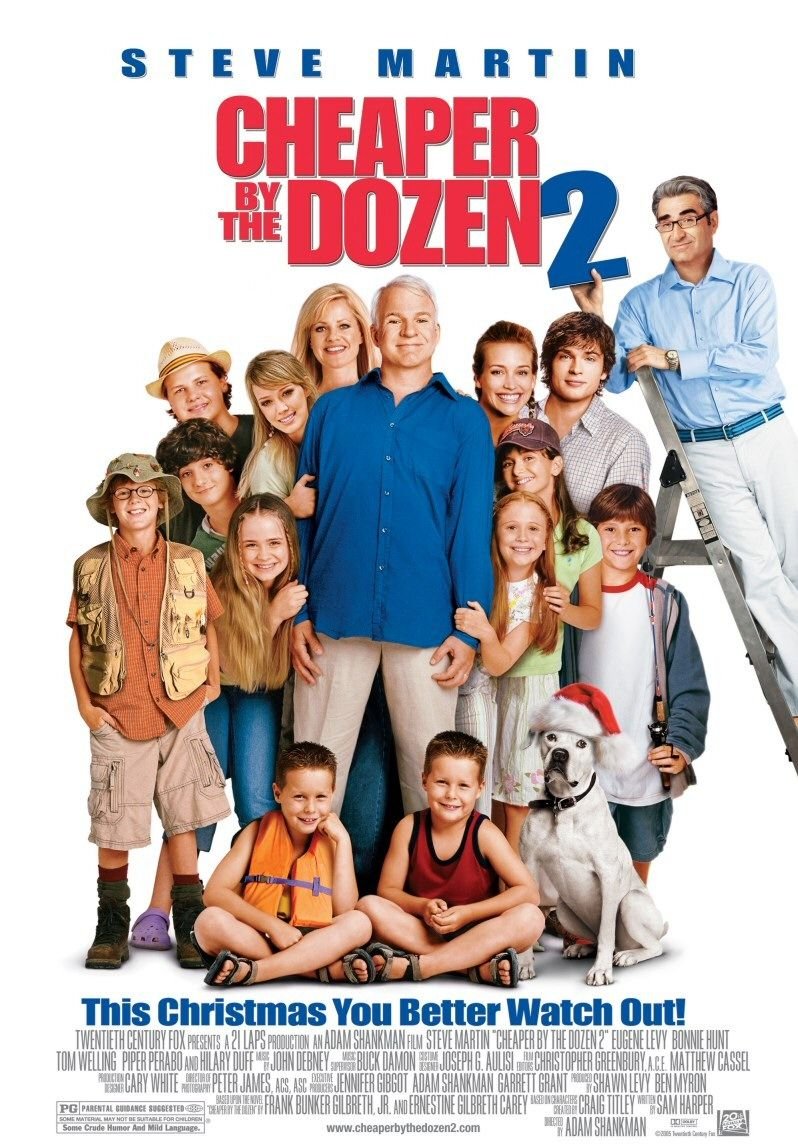 The Plot: Cheaper by the Dozen is about a family with, yep you guessed it, 12 kids. Full of chaos, humor, and real-life sibling rivalry, it's a story about a family that just can't catch a break, but know that love runs deeper than all.
Why We Love It: I personally can't imagine having 12 kids, but this movie makes it look simultaneously horrible and fun. The pranks and the chaos are hilariously terrifying, as well. These siblings really go through it all, as their ages range from 22 to 5, so if you and your siblings have big age gaps, you'll definitely get a kick out of this one.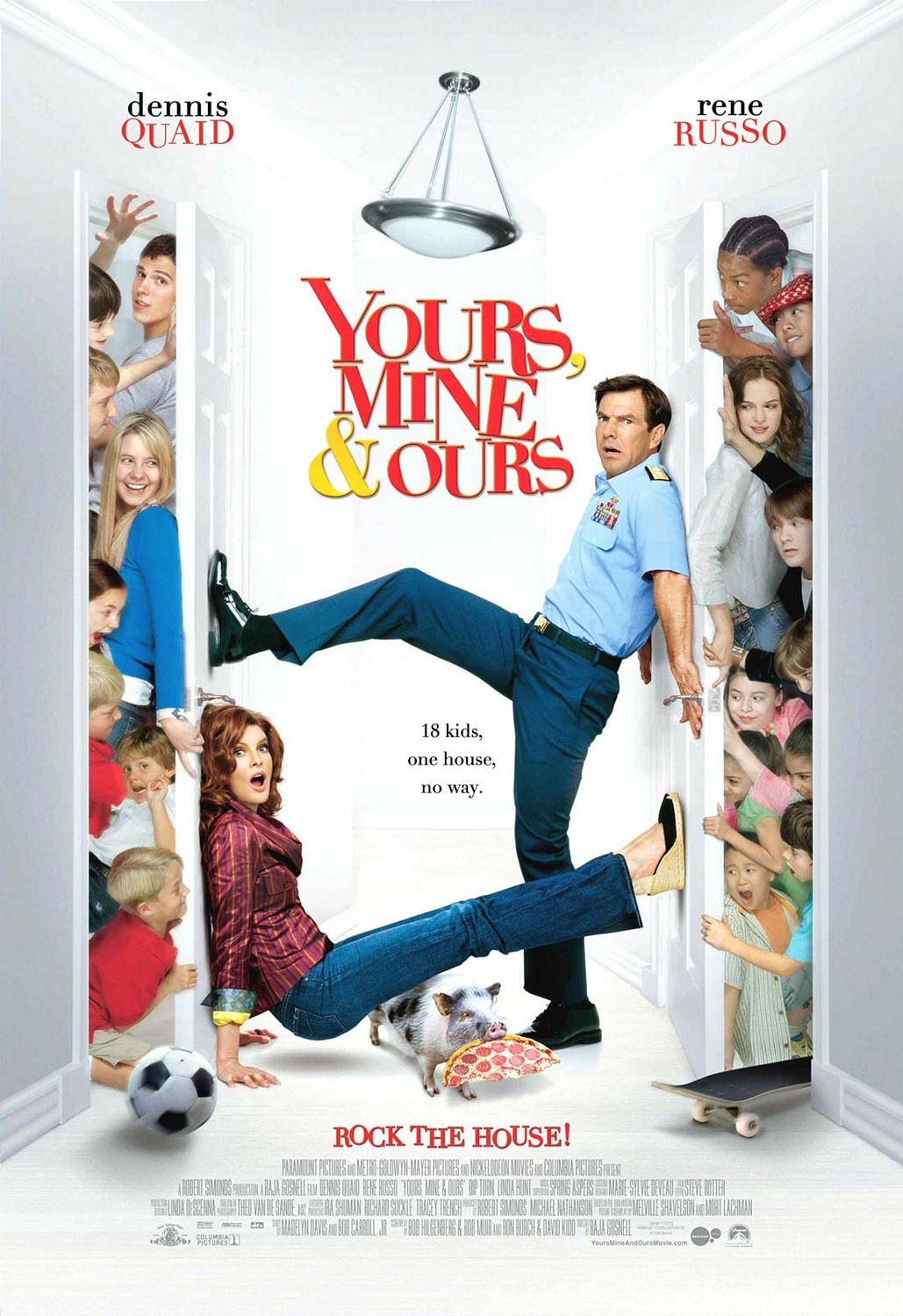 The Plot: While we are on the subject of big families, Yours Mine and Ours is about a widower and widow that get married and merge their families for a total of 18 kids that could not be more different from each other. The father is a Coast Guard Admiral who runs his household like a ship, and the mother is a designer, who lets her kids have free rein… I'm sure you can see where this is going.
Why We Love It: I love how this movie illustrates the different dynamics that families have. I personally do not have step-siblings but know that merging a family is not always easy—in my opinion, the more siblings the merrier. I love that these kids figure out how to cohabitate and become friends all on their own, no matter how long it takes.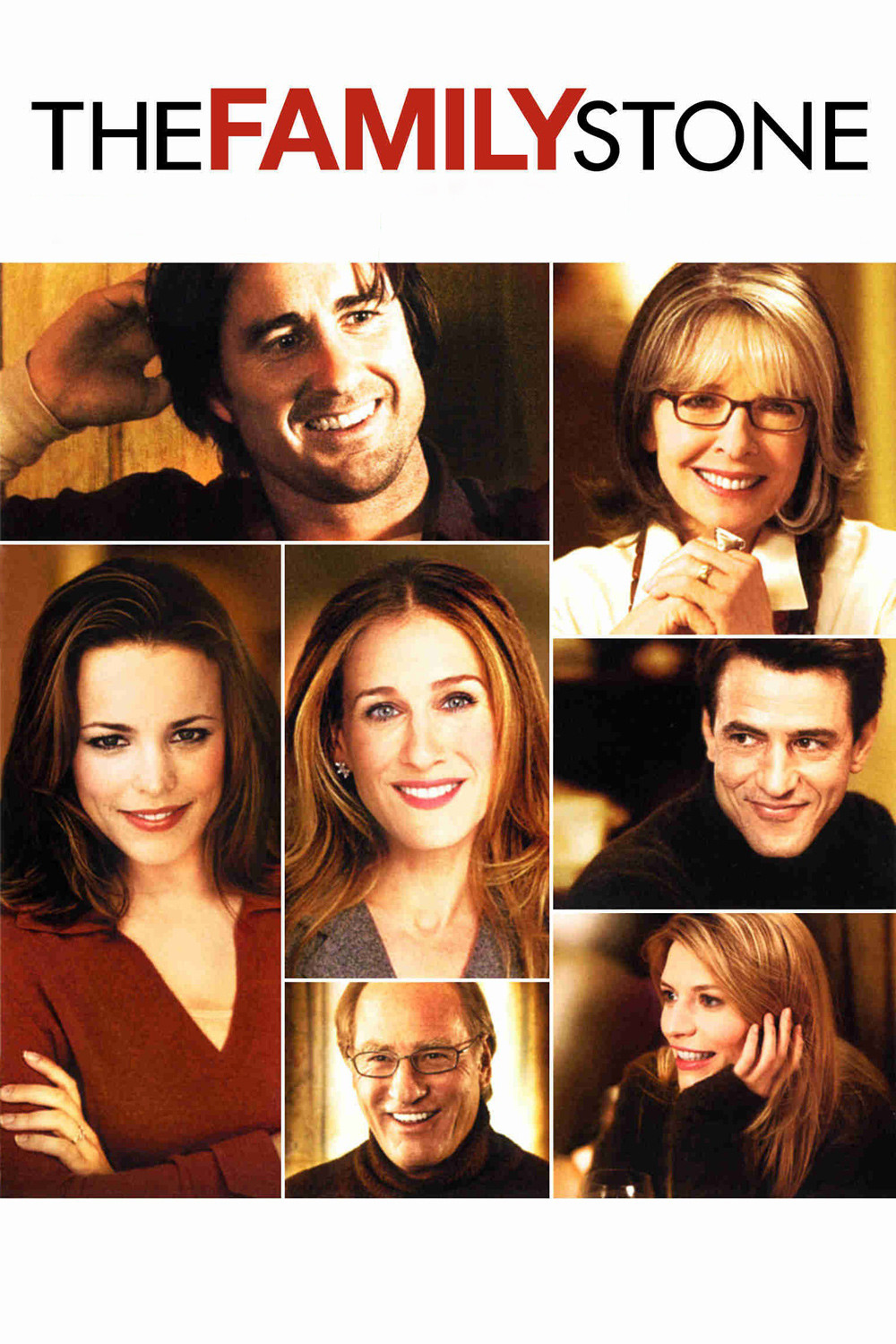 The Plot: With Christmas coming up, the eldest Stone brother, Everett, brings his uptight girlfriend, Meredith, home to meet the family with the intention to propose to her with the family ring. A nervous Meredith invites her sister, Julie, to come along, but only highlights her straight-laced personality instead of winning over Everett's parents and sister… but she does find a friend in his brother, Ben.
Why We Love It: My sister is getting married in a month and this movie makes me reflect on how complicated it is to bring someone else into your family. Luckily for us, my sister picked a good one, but I have definitely had a couple of boyfriends that my family didn't love, similarly to the movie. I love the combo of comedy and drama in The Family Stone and recommend watching it for a laugh about your siblings' failed relationships and feel sentimental about their successful ones.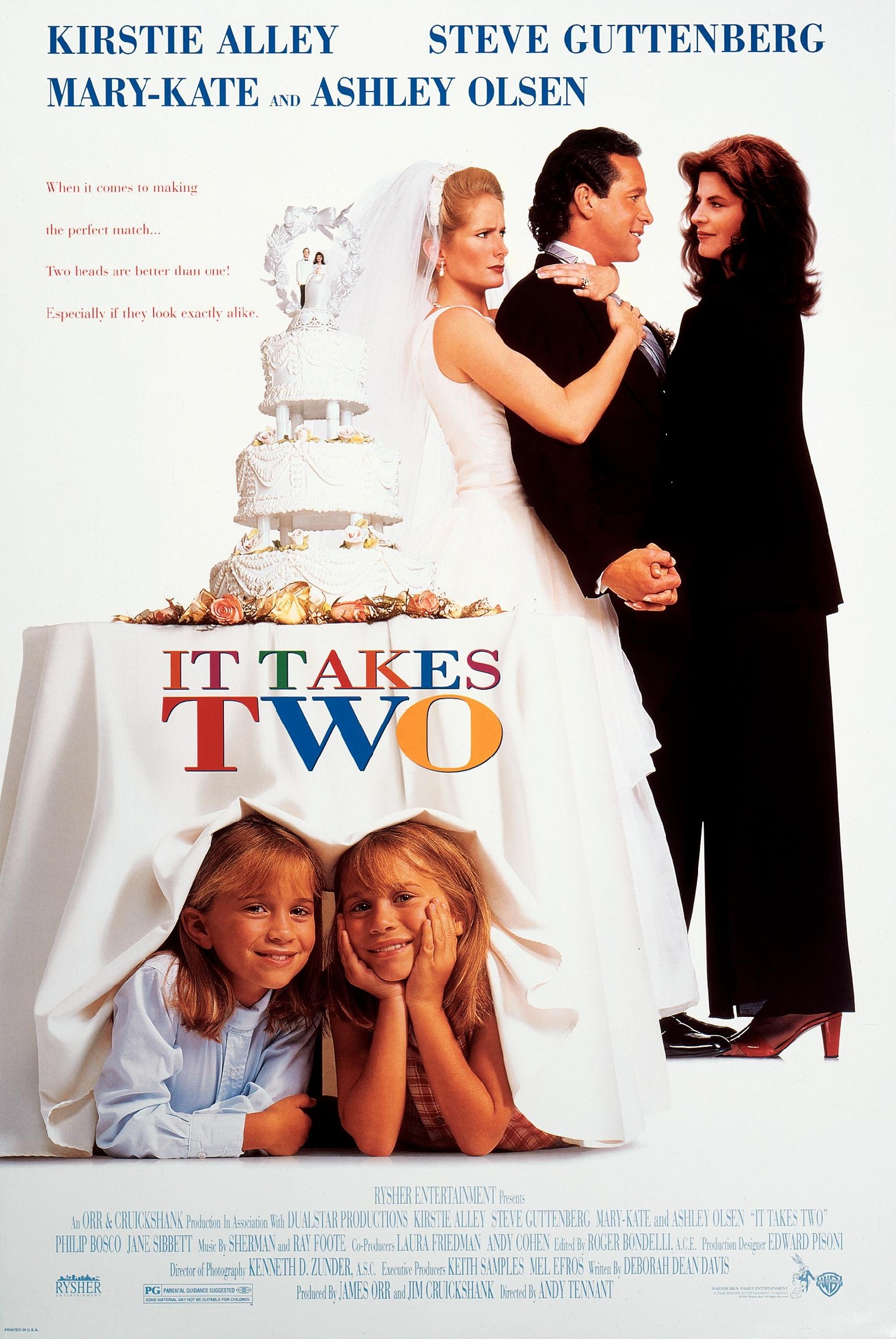 The Plot: Amanda is an orphan away at summer camp about to be adopted by a horrible family. Alyssa is a wealthy only child with a horrible soon-to-be stepmother. When they cross paths and realize that they look exactly alike, they devise a plan to swap places in order to get their respective caretakers, Amanda's social worker and Alyssa's dad, to fall in love.
Why We Love It: This movie has major Parent Trap vibes, and I'm here for it. Little Mary Kate and Ashley were my sisters and my favorite actresses growing up, and we still love this movie. I also love the juxtaposition of Alyssa and Amanda's lives and how their relationship proves that love knows no class.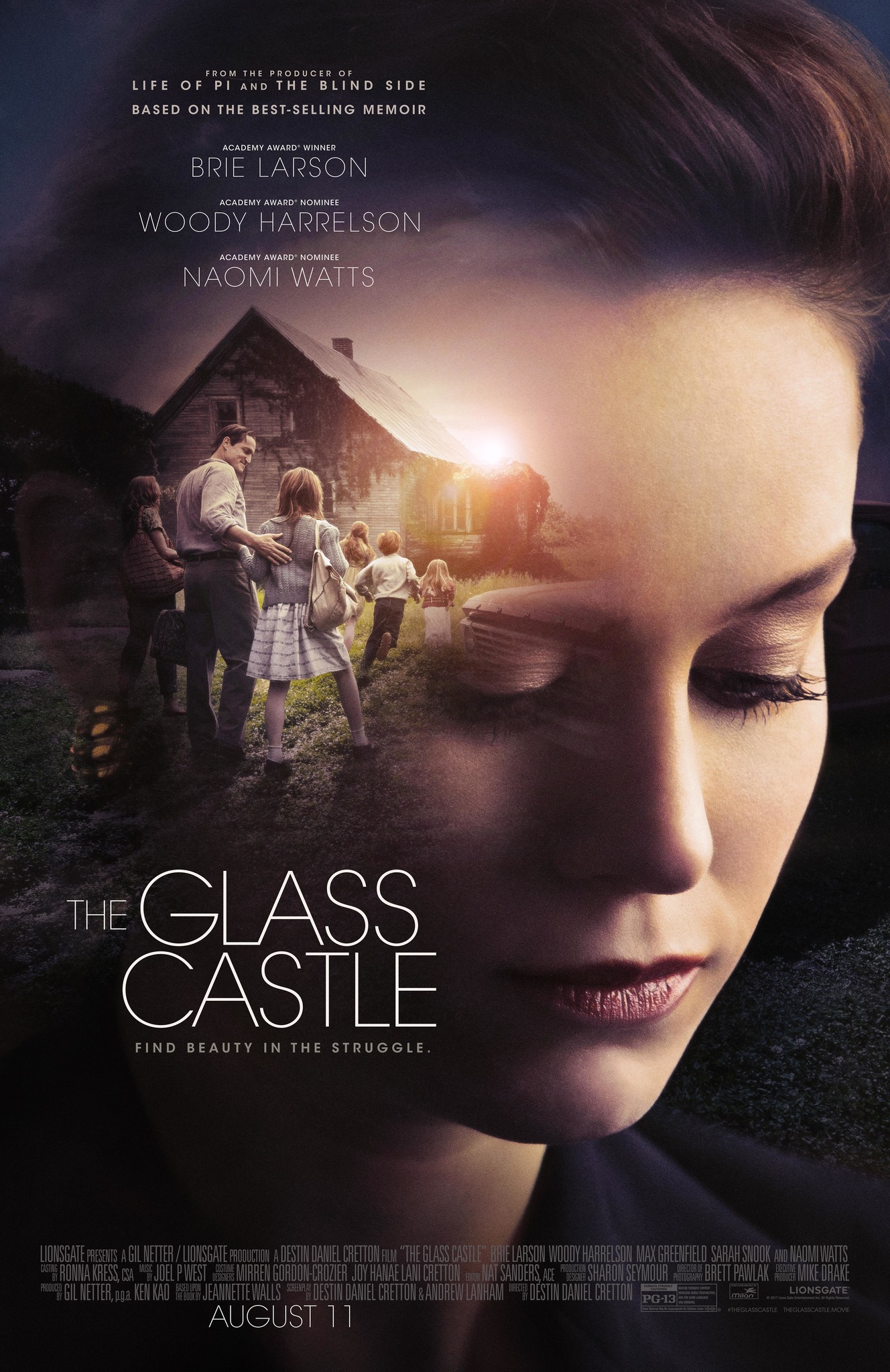 The Plot: This is a biographical film about the lives of four siblings managing to take care of themselves with non-traditional, responsibility-averse parents. When their father is sober, he is their teacher and inspiration, but when drunk, he is their enemy and fear. Their mother simply didn't want a domestic life.
Why We Love It: This movie and memoir are both truly moving. It shows how siblings can stick together to overcome life's obstacles and support each other through life. Sometimes we tend to take our blessings for granted, and this movie reminds me how lucky my sisters and I have been to have our parents.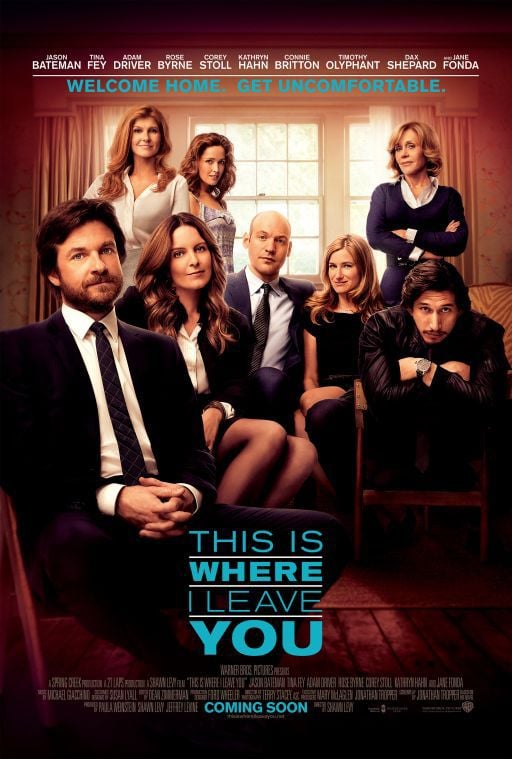 The Plot: When their father passes away, four siblings are brought back together under the same roof for a week. Along with their respective spouses, exes, significant others, and their mother, they must figure out how to go on with their lives as a family, despite all of their individual problems.
Why We Love It: When I saw this movie, I spent days imagining what life will be like when my sisters and I are all grown up and married. It shows how families grow up to start their own families, all with their own problems, but that siblings are always brothers and sisters, no matter what. It's funny and real and a must-watch.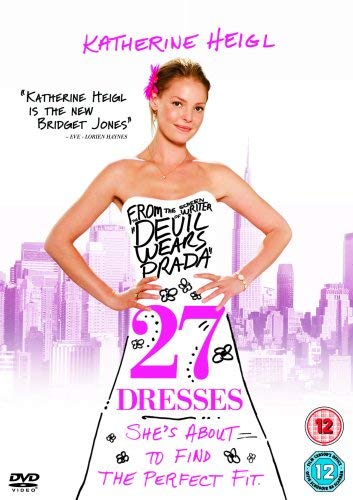 The Plot: This film follows Jane 'Always the Bridesmaid' Nichols, who loves weddings more than anything and dedicates a huge part of her life to making her friends' special days perfect, but has yet to find a love of her own. When her younger and carefree sister comes to town and gets engaged to Jane's boss and love of her life, she meets Kevin, a reporter that secretly decides to write a tell-all about Jane's 27 dresses and 27 bridesmaids experiences.
Why We Love IT: I remember this movie being one of the first PG-13 movies that I got to watch with my older sister and I have loved it ever since. It again reminds me of the beauty and pain of sisters, as we naturally compare ourselves to each other, but in the end, just want each other to be happy. 27 Dresses has a wonderful, funny, and clever plot that is perfect for a girls' night.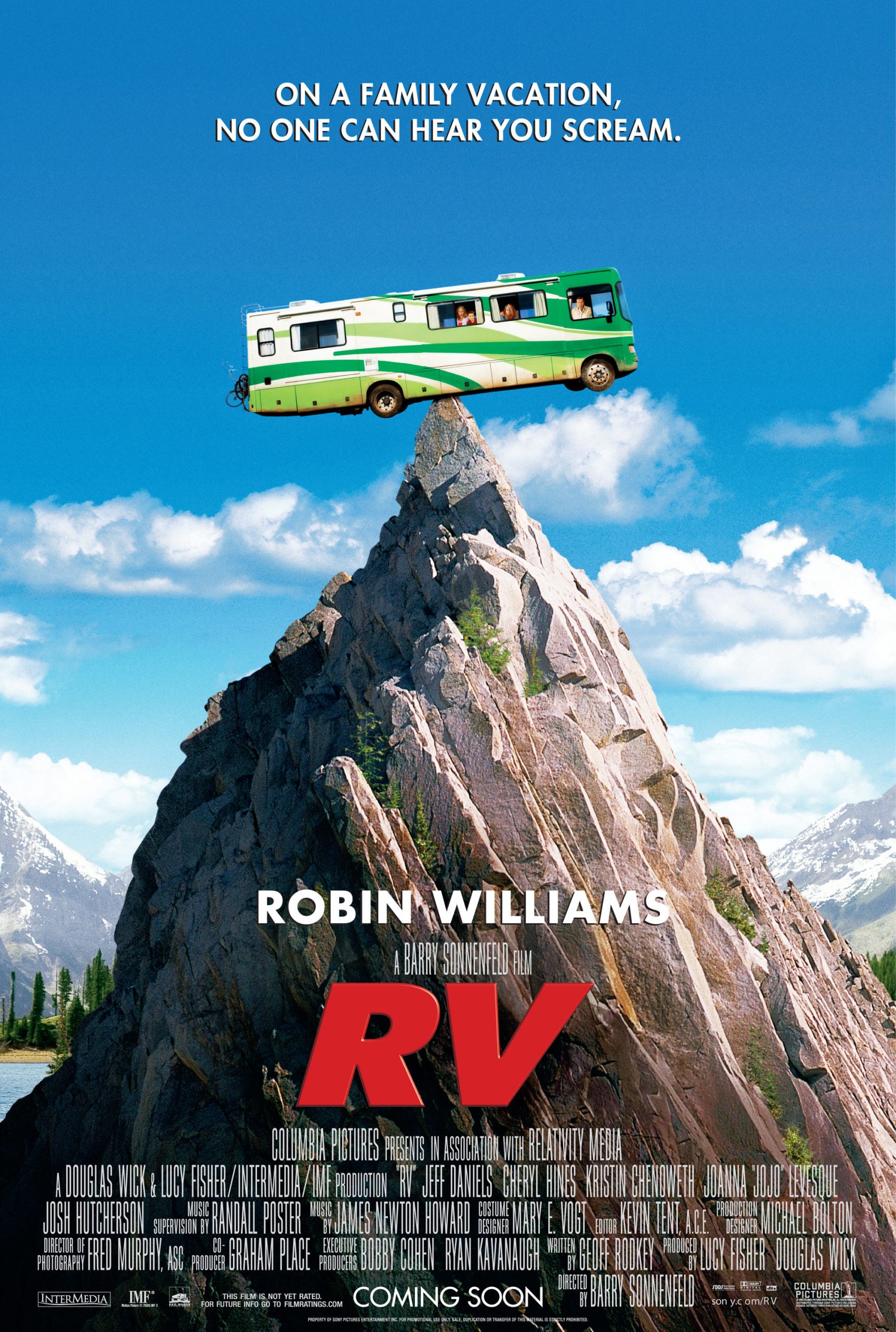 17.

RV
(2006)
The Plot: The Munro family sets off on a road trip from Los Angeles to Colorado in a rented RV after their Hawaii trip is disrupted by Bob Munro's work. Along the way, they run into disaster after disaster and are forced to come together and decide what is truly important in life.
Why We Love It: Family road trip movies give me equal amounts of enjoyment and anxiety– I always find myself laughing and cringing at the situations that they get themselves into. RV is no exception, and I think any family can agree that long road trips with your siblings in a confined space are sure to come with a couple of bumps in the road.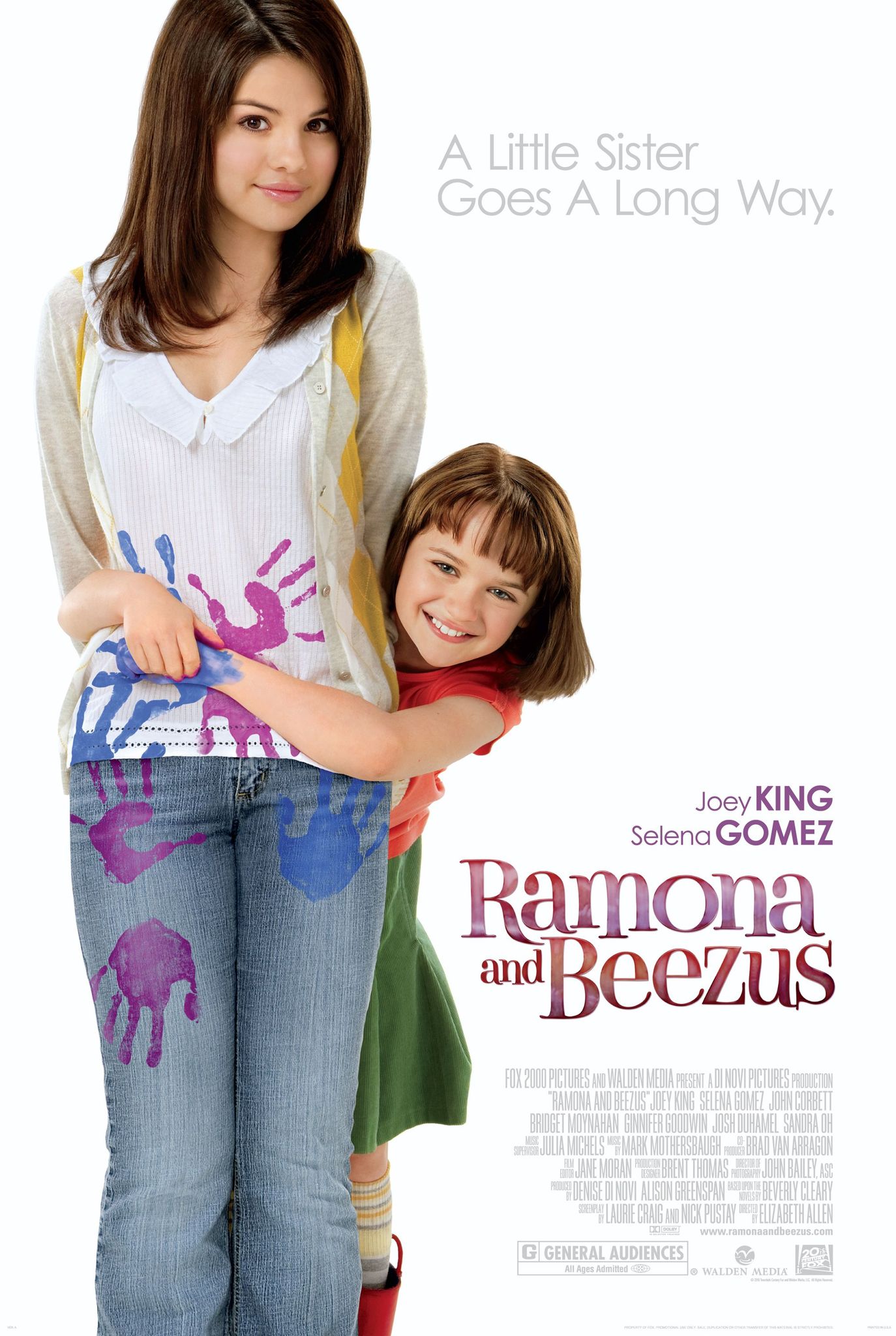 The Plot: Do you remember reading Beverly Cleary's Ramona and Beezus books? This movie brings Ramona's adventures to life as she puts her mind to save her family's home. Though she has good intentions, Ramona is full of energy, accident-prone, and has the wildest imagination that tends to get her in a bit of trouble, which annoys her older sister Beezus.
Why We Love It: I love the big/little sister dynamics in this movie. Both younger and older siblings will be able to relate to being annoying or being annoyed by your brother or sister but still love them endlessly. Selena Gomez and Joey King are great in this feel-good comedy that is great for all ages.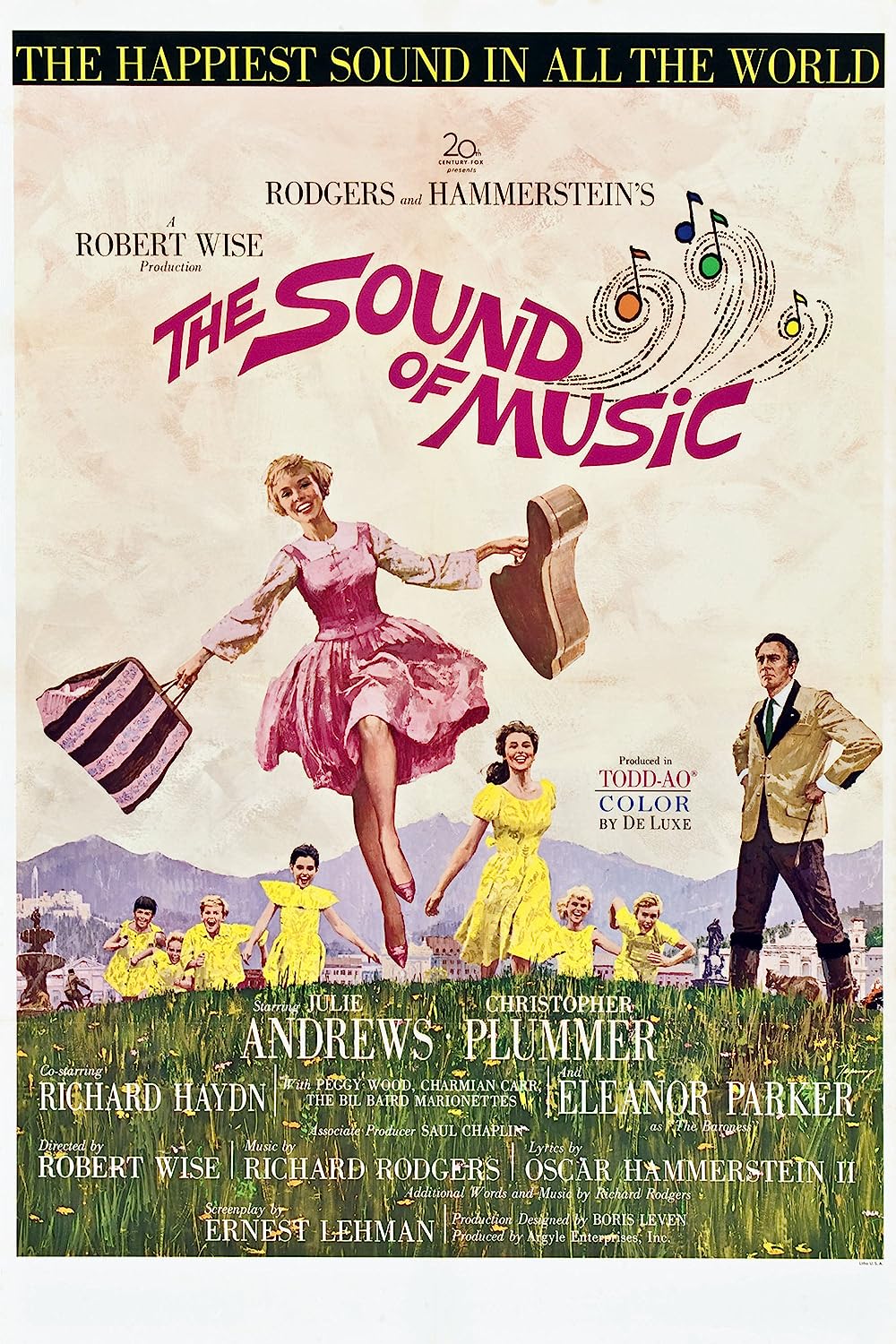 The Plot: Julie Andrews portrays Maria, a governess that comes to live with a family of seven children in the pre-WWII era. The story is based on the story of the Von Trapp Family musical group and tells the story of how Maria brought new love and life and music into their lives.
Why We Love IT: As embarrassing as it is, I just now realized that The Sound of Music is based on a real story, which makes me love it all the more. I am a sucker for a good musical and these songs make me so nostalgic for my childhood. My mom would sing my sisters and me to sleep with "My Favorite Things" and "Sixteen Going on Seventeen."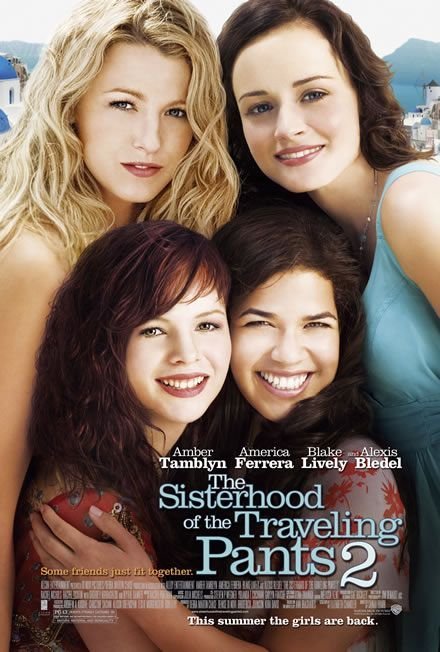 The Plot: Four 16-year-old best friends are separated for a summer for the first time in their lives and vow to stay in touch. Before going their separate ways, they find a pair of jeans that magically fit all of them perfectly and decide to mail it back and forth throughout the summer with letters. Lena spends the summer with her family in Greece and meets a dream boy, Bridget goes to soccer camp in Mexico and is forced to grow up fast, Carmen visits her estranged father and his new family, and Tibby is stuck staying at home but meets a little girl that changes everything.
Why We Love It: Yes, I know the characters aren't sisters by blood, but I truly believe that some people find their sisters outside of their own families. All four characters could not be more different, but seek solace and comfort in each other that they cannot get from their families. I am lucky enough to have two built-in best friends in my sisters, but this goes out to all of you with friends that can only be called "sisters"– make sure to celebrate them today, too.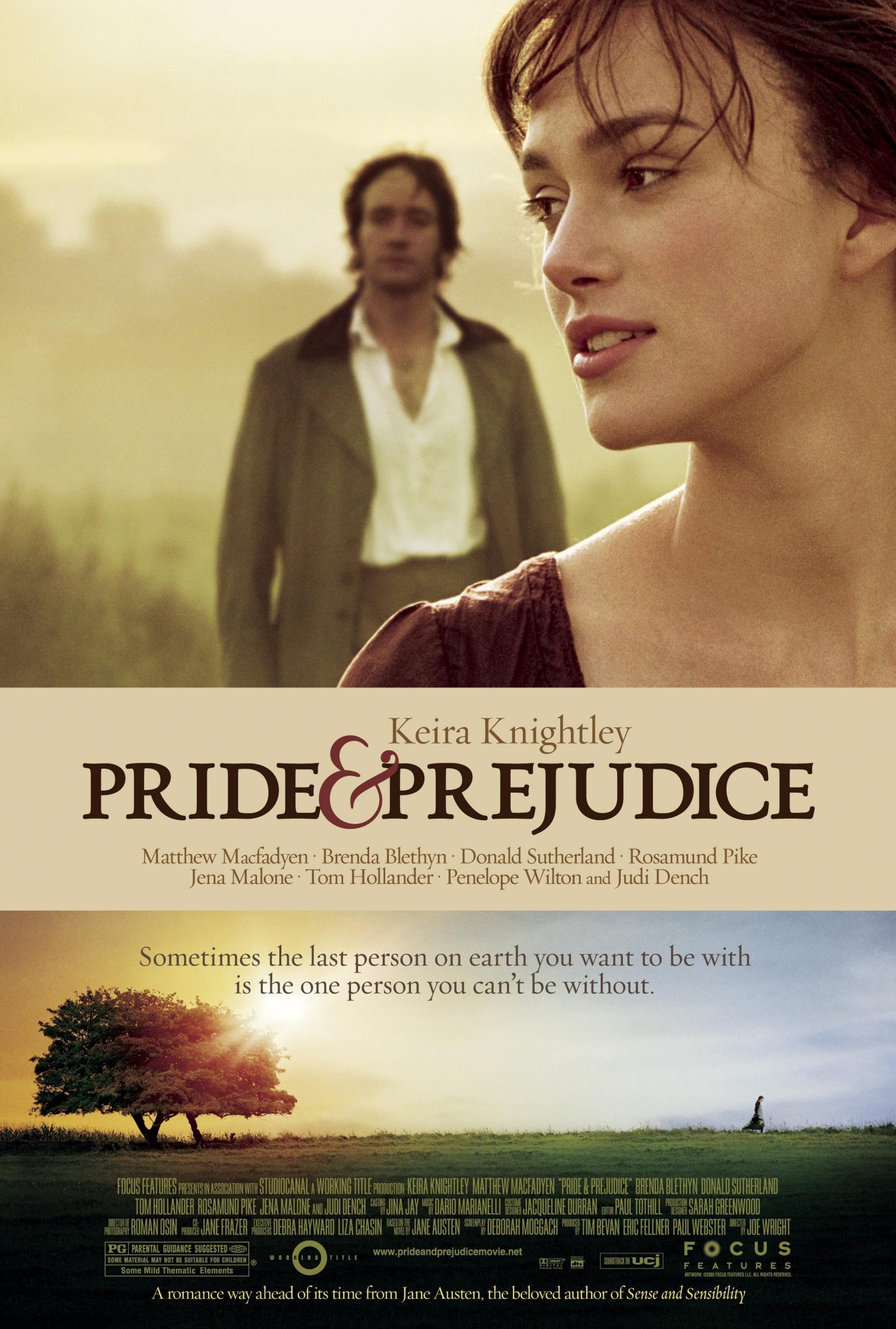 The Plot: The Jane Austen novel-turned-movie tells the story of the Bennet family and their daughter Elizabeth, the second eldest sister of five, who finds herself, along with her sisters, under pressure to marry well and maybe even find love.
Why We Love It: Jane—the eldest of the Bennett sisters—and Elizabeth's relationship represents a dynamic sisterhood. Filled with both understanding and differing personalities, these sisters navigate the tricky caveats of society's ideas of family and marriage. Additionally, the younger sisters Kitty and Lydia represent innocence and sisterhood, chasing boys and not worrying about society's harsh standards.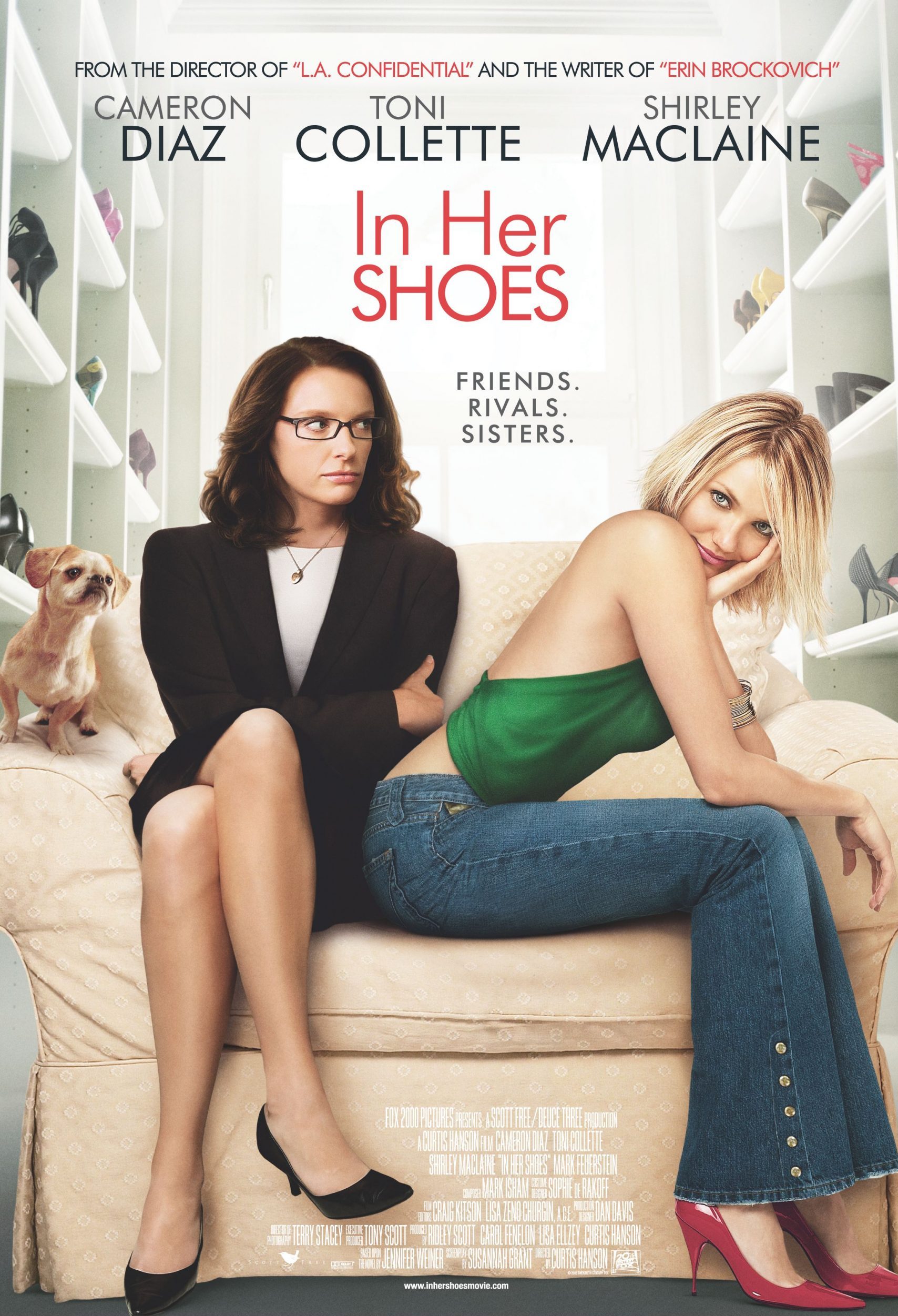 The Plot: Rose, a focused and morally sound woman, cuts off her party girl sister, Maggie, over an indiscretion involving Rose's boyfriend. However, their feud is broken with the arrival of Ella, the grandmother neither sister knew existed.
Why We Love It: This story serves as a reminder that no matter your differences, family isn't something that can be shaken off easily. While feuding and strained relationships may exist, there's something special about a sister bond. When the pair reconnects, Rose realizes that she will always feel protective of her younger sister, whether she likes it or not.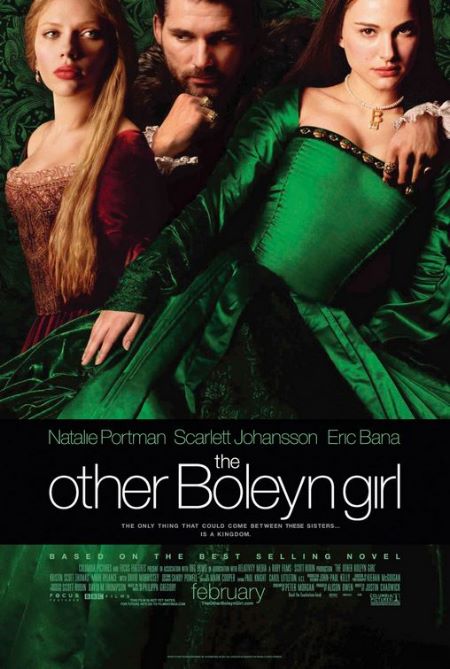 The Plot: When Catherine of Arago, the wife of King Henry VIII, fails to produce a male heir to the English throne, the Duke of Norfolk and his brother-in-law Thomas Boleyn scheme to install the latter's elder daughter Anne in the court as the king's mistress and potential mother of his son. With intrigue, romance, betrayal, and a touch of European historical fiction—two sisters, Anne Boleyn and her sister Mary, compete for the love of the handsome and passionate King Henry VIII to fulfill their families' ambitions.
Why We Love It: While the pair of Boelyn sisters spend the majority of the film seemingly competing against one another, in the end, the emotional tale serves as a reminder of the loyalty that comes with a familial bond.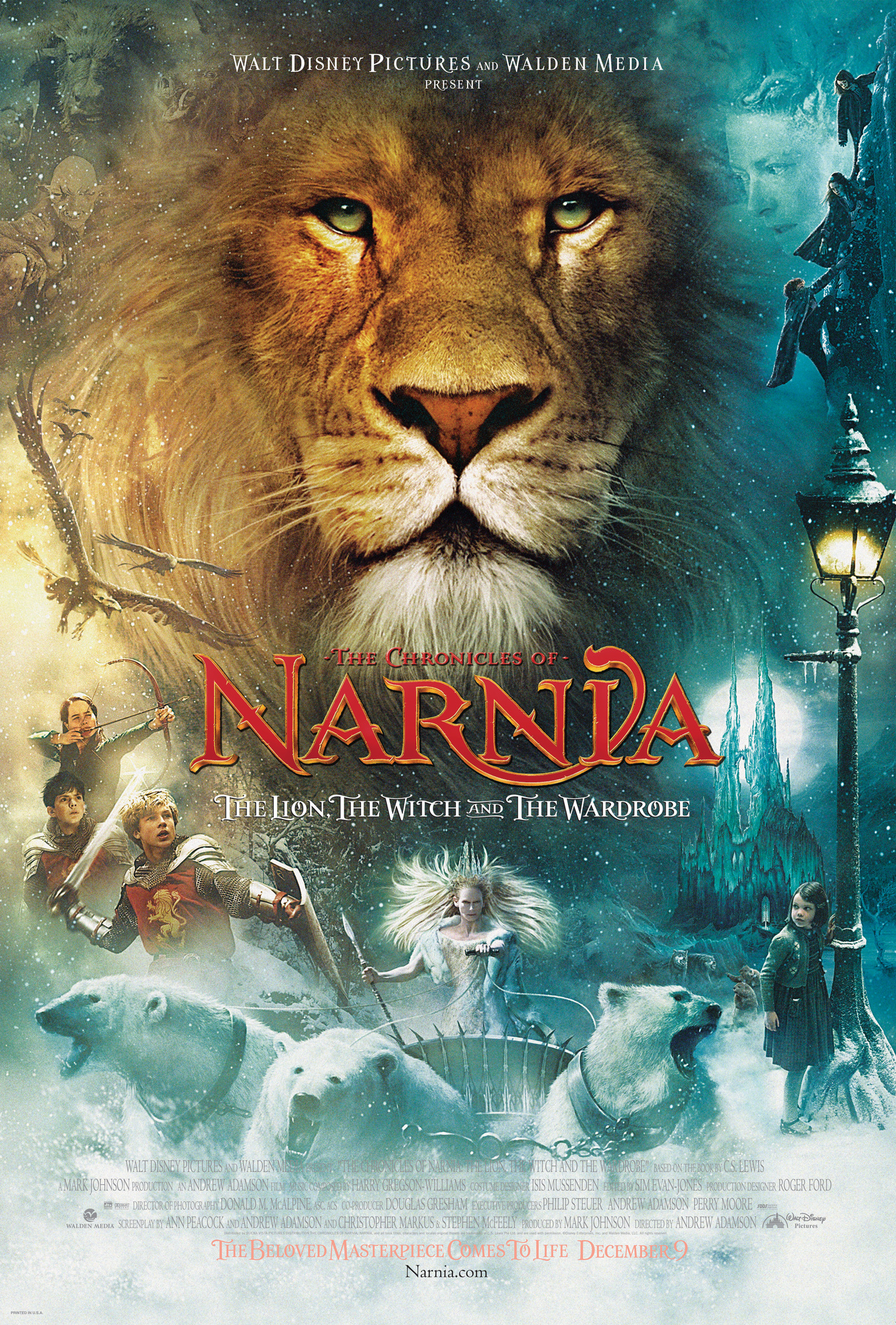 The Plot: The Chronicles of Narnia tells the story of four children evacuated to the countryside from London during the World War II bombings and sent to stay with a professor until it is safe to return home. While playing a game of hide and seek, one of the siblings, Lucy, finds a wardrobe in an otherwise empty room. Excited about the great hiding spot, she enters the wardrobe only to find the hidden world of Narnia.
Why We Love It: The Lion, the Witch and the Wardrobe is the first in The Chronicles of Narnia series. Throughout the series, you watch the growing relationships and changing dynamics of the four Pevensie siblings and how they protect and care for one another despite their differing ages and personalities.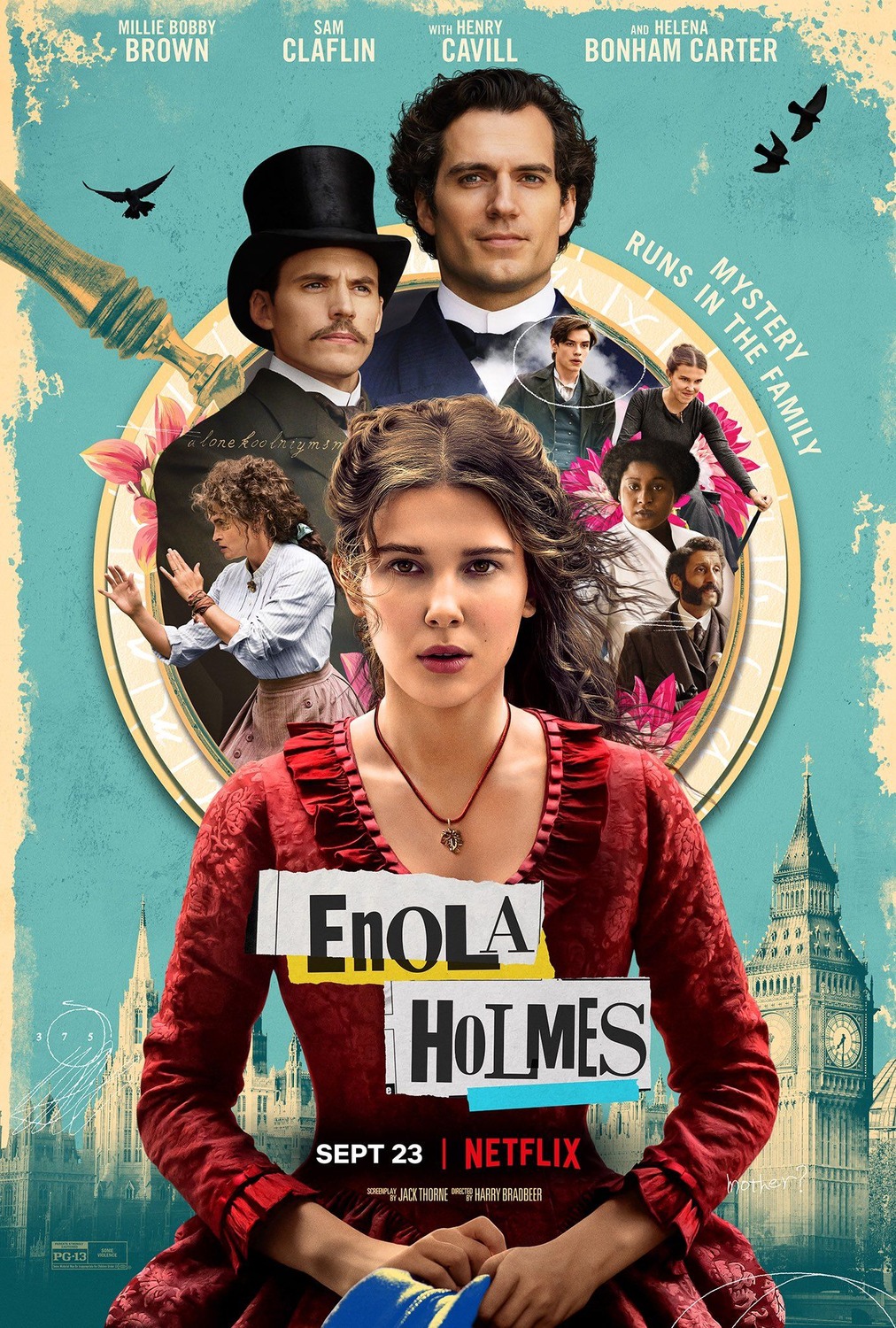 The Plot: When Enola Holmes—the teen sister of famous detective Sherlock Holmes—discovers her mother is missing, sets out on her own detective assignment to find her. Becoming a super-sleuth in her own right, she outwits her famous brother and unravels a dangerous conspiracy.
Why We Love It: It's hard to follow in the footsteps of a high-achieving, world-renowned sibling. Despite the odds (and their competitive relationship), Enola makes her own way, and Sherlock supports her on her fiercely independent path.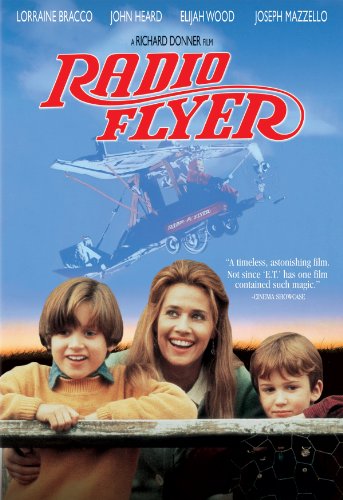 The Plot: The product of a messy divorce, two brothers, Mike and Bobby, find themselves in an abusive household with their mother's new husband, nicknamed "The King." As children do, the boys try to escape their harsh home life through fantasy, hoping to make the well-known Radio Flyer wagon fly.
Why We Love It: For movies to watch with your siblings, Radio Flyer is a heart-wrenching classic. There are plenty of theories that exist surrounding this movie, but nevertheless, the story shows the impact that having a sibling can have in a time of struggle. There are wonderful scenes in the film which accurately depict childhood but also serve as a reminder that there's more that happens behind closed doors.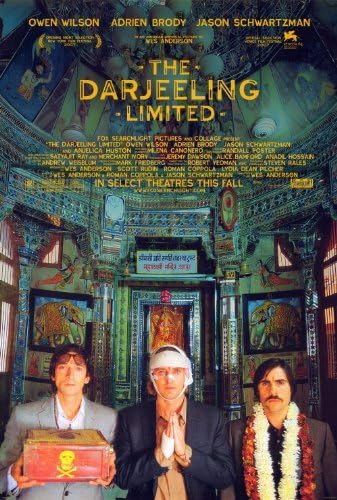 The Plot: Estranged brothers Francis, Peter, and Jack reunite for a train trip across India a year after their father passed away. The siblings have not spoken in years but soon fall into old patterns of behavior as Francis reveals that their real reason for the trip is to visit their mother in a Himalayan convent.
Why We Love It: The sibling dynamics in this film show that no matter how many times you fall in and out with your family, they'll always be there at the end of the day. After finding their mother, the family gathers together in silence and reconnects in love. While the boys know their relationship with their mother will never be the same, the journey reconnects the three adults in a heartfelt way.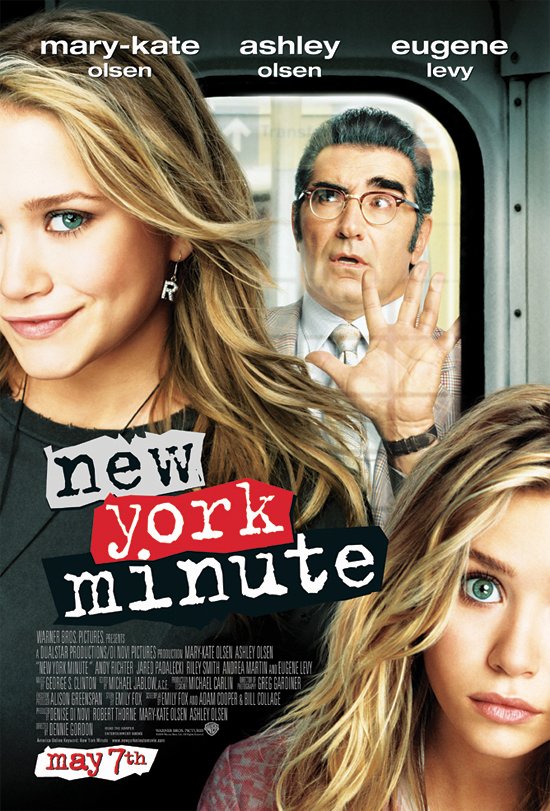 The Plot: Jane and Roxy Ryan, a pair of teenage twins from Long Island, find themselves on numerous misadventures in Manhattan. Jane, the studious twin, wants to win the Callahan Fellowship scholarship to study abroad while her sister Roxy wants to sneak backstage and get her favorite rock band to listen to her demo tape. Their conflicting personalities get the pair in plenty of trouble, making the comedic film one that everyone can enjoy.
Why We Love It: If you've grown up through the years with a sibling of any age, you know that connection is almost always a result of adventure. While the pair is different in personality, like many siblings, their day of mishaps brings them together, and the usually-adversarial sisters decide to unite against the forces around them to accomplish their goals.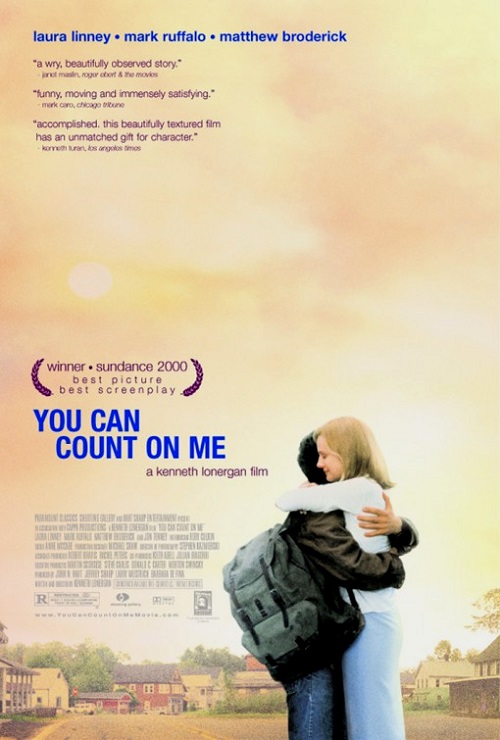 The Plot: Sammy, a divorced mom with an 8-year-old son, works as a loan officer at the bank to make ends meet. She dates a bland guy named Bob and finds herself lacking fulfillment in her job until her easy-come, easy-go brother Terry, shows up after a long bout of silence.
Why We Love It: When Sammy's brother Terry visits, he fills the void in the life of both her and her son. Temporarily relieved of the constraints of single motherhood, she begins to break free of her normal routine. In a string of traumatic events, Sammy is torn between helping her brother and protecting her son.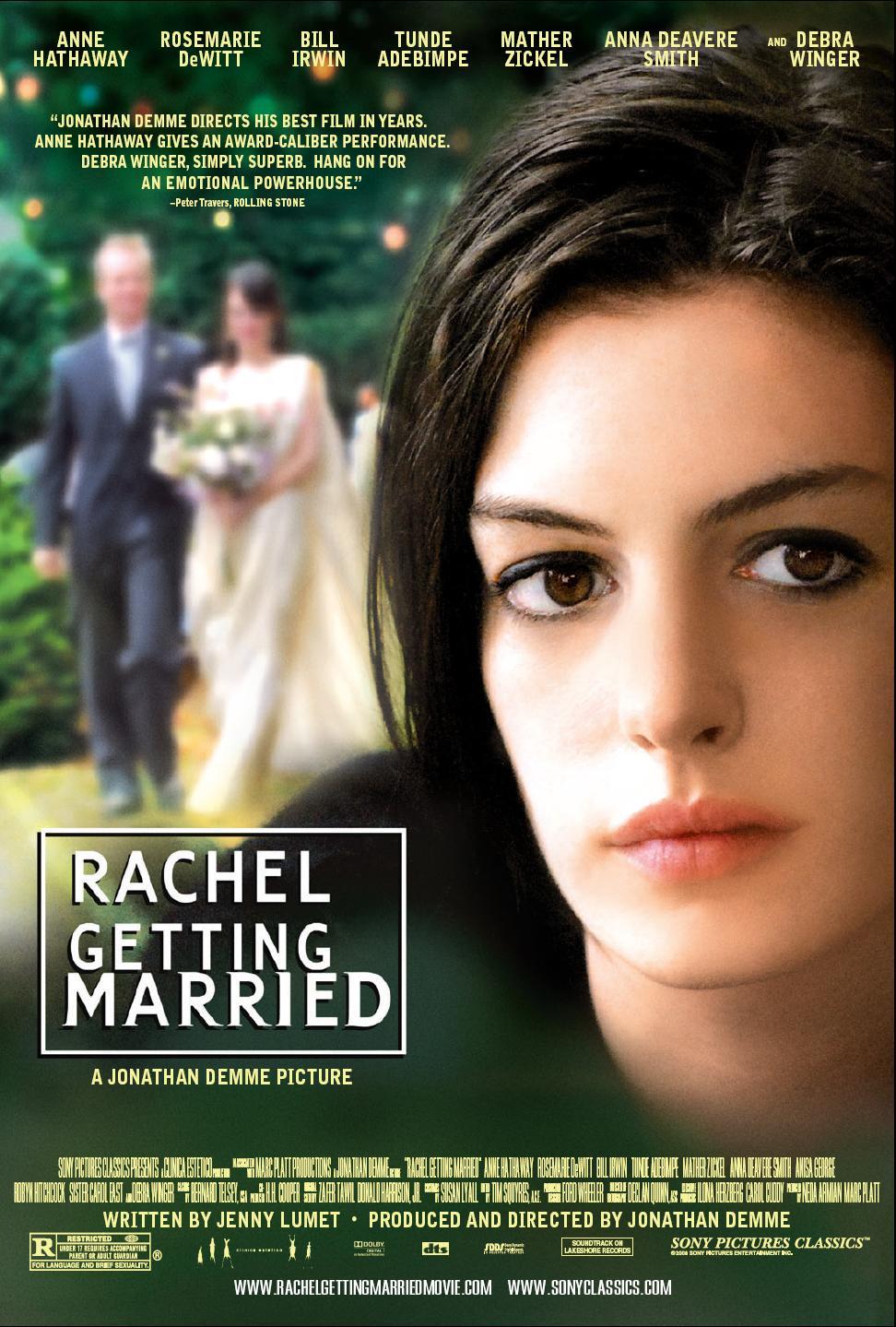 The Plot: Kym Buchman is released from rehab for a few days to attend her older sister Rachel's wedding at their childhood home. While Rachel's friends and family prepare for the event, Kym struggles to reestablish her relationship with their crowd, as her history of substance abuse has made her the black sheep of the family.
Why We Love It: Despite their strained past and rough beginnings, at Kym's worst, Rachel still relies on her sister to be the maid of honor at her wedding. Mistakes and faults aside, the sisters' love for each other withstands family drama and personal vendettas.
This post was published on April 10th, 2021, and has since been published.