Is there a better winter activity than reading? The temps are low and our homes are the coziest they'll get all year. And when spring comes around, we'll be too busy picnicking and hiking to prioritize our literary lives. While January through March can often be met with worry about how we'll fill our weeks, it's the perfect time to take out our winter bucket lists and start crossing off our favorite activities. My number one priority? Reading through all the best, most-anticipated 2023 books coming out this year.
On my long list of intentions for the year ahead, reading is high among the things I want to make a larger part of my everyday. And based on conversations I've had with others about how they're approaching 2023, I know I'm not alone. So, to help us all become reading girlies this year, I rounded up the best books coming out in the months to come.
We have mysteries, thrillers, memoirs, and essays, compelling non-fiction, and historical dramas. Needless to say, 2023 books have a lot to offer. So pull up your StoryGraph accounts and let's start making our reading lists together.
Image above by Belathée Photography.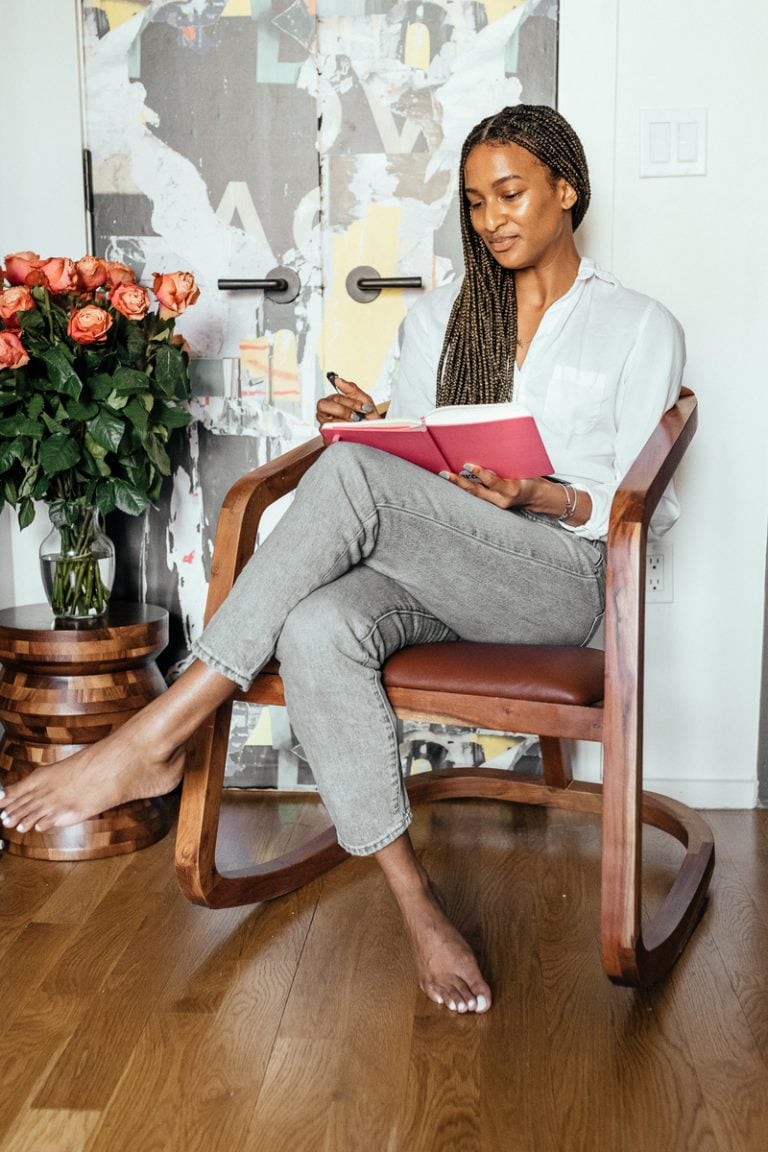 The 15 Best 2023 Books Coming Out This Year
Every product is curated with care by our editors. If you buy something through our links, we may earn a small commission at no cost to you.
This is the year I indulge my true crime fixation through reading. I've listened to the podcasts, watched the series, and now, I've been staying up late reading The House in the Pines since I picked it up yesterday. When Maya's in high school, her best friend Aubrey passes away without a clear cause—but she places a mysterious man that they've spent the summer with at the center of it all. Years later, it may seem like Maya's put it all behind her, but the trauma returns when she sees a YouTube video that caught Aubrey's death on tape. When Maya returns home to try and face her past, she comes into contact with the answers she's been seeking for years.
Released January 3
The Villa has it all—a decades-long female friendship, a girls' trip to Italy, and a gorgeous villa with a mysterious past. Best friends Emily and Chess book a vacation at Villa Aestas in Orvieto. When Emily digs into the villa's history, she discovers a story of sex, drugs, rock and roll—and a murder that she's determined to solve before the villa claims another victim.
Released January 3
In the middle of the night, Isabelle's worst nightmare comes true: her son is taken from his crib while she and her husband sleep. The case quickly runs cold, but Isabelle can't stop looking for answers, and she won't sleep until she gets them. Literally—she hasn't slept in a year. Desperate to know what happened to her son, she teams up with a true crime podcaster. But when the conversation makes her question her own memories of what happened, Isabelle doesn't know who we can trust. Herself, included.
Available January 10
Aubrey Gordon co-hosts what is perhaps the best podcast (and the one I can't stop recommending to everyone): Maintenance Phase. Her new book, "You Just Need to Lose Weight": And 19 Other Myths About Fat People amplifies much of what the podcast discusses: the many anti-fat myths that have gone unchallenged in our society for far too long. Gordon is a brilliant voice who brings to light the insights and information to equip you with the tools to promote fat justice. This is a must-read for everyone.
Available January 10
Of all the books we can't wait to come out in 2023, this is perhaps the one we're most excited to come out in January (i.e., we don't have to wait months to know all of Prince Harry's inner thoughts). The synopsis paints us a jarring picture: the image of Harry walking next to William as they both trail behind their mother's coffin. For decades, we've wondered what was going through the boys' heads, and how that grief would impact them in the years to come. Finally, Harry's telling his story.
Available January 10
When you're told that you'll like a book if you devoured Little Fires Everywhere, you count down the days until it's released. Like Celeste Ng's bestseller, this is a story driven by power and influence. When a murder takes place in an affluent New England town, the three teenagers partying with the dead girl all are questioned—but the parents, with motivations of their own, complicate the investigation. Because when your own child becomes a suspect, you'll do anything to protect them.
Available January 17
Despite what countless tabloids would have you believe, we don't really know Pam Anderson's story. But now, everything's finally coming to life. This is the story of how a small-town girl rises to unexpected stardom—and what gets sacrificed along the way. But with grit and grace, she learns to find herself again.
Available January 31
When Alex, an aspiring author is ready to give up, she finds herself the recipient of a ticket to an exclusive writing retreat. Also in attendance? Her former best friend and rival. But when they arrive, the writers learn that they're in competition to finish a whole novel in the month of their stay. And there's a seven-figure publishing deal at stake. But with an allegedly haunted mansion, strange behavior among the other guests, and a writer who mysteriously disappears, it's clear that something's afoot. The clock's ticking, and Alex has to finish her book—and save herself from the danger all around her.
Available February 21
We're in good company calling this one of the most anticipated 2023 books—TIME, NPR, The Seattle Times, and Good Housekeeping are all in agreement. Everything's going well for Bodie Kane, a film professor and podcaster. But… things are only as good as her ability to forget her past—a past that involves a family tragedy, a less-than-ideal boarding school experience, and the murder of her senior year roommate. When Bodie's invited back to teach a course, she's drawn back to the case and the flaws in its conviction. As she falls down a rabbit hole, Brodie realizes that she might have crucial answers herself.
Available February 21
Who else could use a love story right now? This story spans decades and miles, finding connection and hope at the center. It's 1940, and to save their 11-year-daughter Beatrix from Germany's assault on London, Millie and Reginald send her to America. Bea quickly falls into Boston life with her new family, the Gregorys. She becomes comfortable with their affluent lifestyle and grows close to their two boys, one older and one younger. But when she's called back home to London after the war, it feels impossible to forget her life in America. Will she be able to move on and make sense of her broken world?
Available on March 21
While I love a good plot, for me, it's the characters that always seal the deal on an incredible book. If you agree, pick this read up now (well, wait until it comes out this spring). Twenty-one-year-old Tanner is desperate for somewhere to stay, but with no money (and no aspirations) her only option is to become Louise's, an elderly woman's, caregiver. Everything is going well, until it starts to look like Louise is hiding some suspicious secrets—like… Louise looking oddly like the suspect in a large jewelry heist—and the fact that she shows up in Tanner's room in the middle of the night saying she needs to pack her bags immediately. The ensuing adventure is wild, and proves that sometimes the most unlikely friendships are also the most loving.
Available on March 28
I. Can't. Put. This. Book. Down. That was, until I finished it in record time. I was lucky to receive an advanced reader's copy, and all I can say is this: count down the days until its release. The first chapter fills you in with everything you need to know, including a before-the-book-starts plot twist that throws a wrench in all of the main characters' plans. If you love Emma Straub's fast-paced narratives driven by flawed, but fire characters, you'll fall hard Cat Shook's debut—and finish it within 24 hours. (Guilty.)
Available on March 28
The queen of romantic comedy is back. Happy Place tells the story of *the happiest* couple who's broken up after being together for years, but who pretend to be together for their annual weeklong vacation to appease their best friends. Will they be able to keep up the ruse? Only an idyllic week in Maine will tell…
Available April 25
Did you also obsess over Every Summer After? If so, you'll want to pick up Fortune's perfect-for-summer read. If you were also a fan of the Before Sunrise franchise, expect a similarly irresistible plot. Fern and Will only have 24 hours together, and by the end of it, they've shared all their secrets and agree to meet exactly a year later. Only problem? Fern shows up—and Will doesn't. Several years have passed, and Fern finds herself in a dead-end job, working for her mother and living back home. When Will appears out of nowhere, Fern isn't sure whether she can trust him, but in her desperation, she realizes that she might not have a choice.
Available May 2
When Sally Rooney calls a book "bold, irreverent, and agonizingly funny," you know you have to pick it up. Nothing Special is a thoughtfully written, no-holds-barred coming-of-age novel centered around seventeen-year-old Mae. She lives with her alcoholic mother and her less-than-charming (re: awful) boyfriend in a run-down apartment. When Mae drops out of school, she's presented with a once-in-a-lifetime opportunity: to work as Andy Warhol's typist.
What ensues is a brilliant cultural critique and a deeply personal journey of a young girl tasked with balancing the countercultural movement developing around her with her own reality. It's funny, sharp, and exactly the read you'll want to define your summer.
Available July 11