Now that the holiday season is behind us, there's an inevitable lull in the post-New Year's excitement. Decorations have come down and without a theme to guide our way, it can be easy to feel… a little lost. The holidays have a funny way of taking over every part of our lives—to the extent that once the first of the year comes around, we may wonder where the past few months have gone. As much as we try to be intentional about the days between November and December, the flurry of activity can send our internal compass spinning. That's why, alongside my list of intentions for 2023, I'm making a winter bucket list to help me keep stock of all I want to do in the weeks to come.
Featured image by Michelle Nash.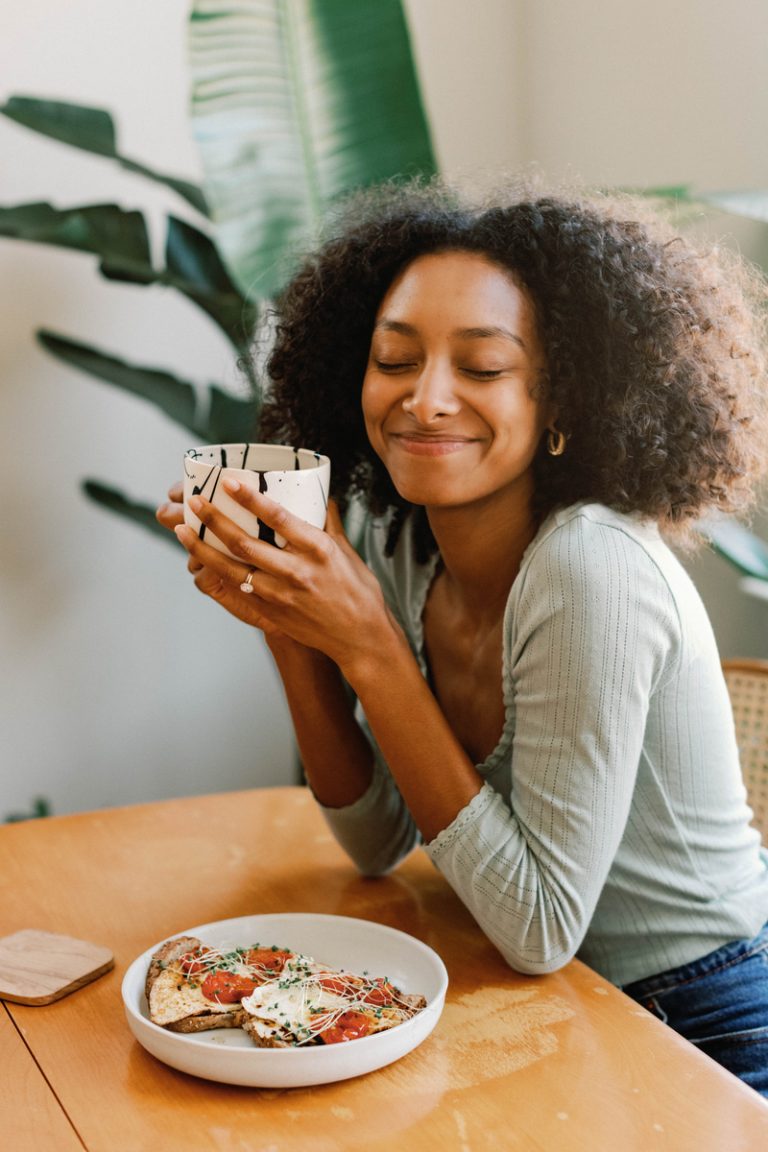 41 Inspiring Ideas to Add to Your Winter Bucket List
Bucket lists function as a nice little roadmap to inspire presence and intention in all of our days. They help us step outside of our comfort zones every so often to experience the unfamiliarity of a life beyond our own rituals, rhythms, and routines. As you move through your winter bucket list, the goal is to experience growth—small, but significant change.
I was careful to design this bucket list so that it remains in tune with the season, honoring the coziness and comfort that's ours to soak up before spring.
So if you've felt your excitement waning over the past few days (or worry that the fresh start of a new year may not hold for long), I invite you to join me in checking off the 41 winter bucket list ideas below. Each will help you make the most of the cozy season—and scare off any SAD vibes that come your way.
1. Host a party for the big game. Don't let football season pass you by without gathering for at least one game! Even if you're not a fan, here's the truth: it's all about the snacks.
2. Watch a series from start to finish. Arguably not one of the most challenging ideas on this list. But I know that once spring comes, I'll be spending more hours outside than in. There's never a better time than the present to binge-watch a new fave.
3. Cozy up by a fire. With a book, knitting, whatever—just not your phone. Don't have a fireplace at home? Find a cute coffee shop or bar in your city that does.
4. Create a signature scent scape. Scent is perhaps the most overlooked sense, but it's also one of the most transformative. Get expert tips on how to make your home smell amazing.
5. Picnic indoors. I have the Barefoot Contessa herself to thank for this tip. While I was watching her holiday special during the Christmas break, she hosted what she called an "indoor picnic" with a few fabulous friends. Make a charcuterie board, pour some wine, and add a soup to the mix. You're welcome to eat at the dining table, but I love the casual, picnic-y vibes of gathering around the kitchen counter.
6. Have a ski weekend. Is there anything more wintry than driving out to the mountains and hitting the slopes? Even if you're not a skier, you're still welcome to indulge in the après-ski vibes.
7. Bake your heart out. Not sure about you, but when the temps reach above 70, my kitchen is officially closed for the season. Make the most of the cold weekend days indoors with this definitive list of the best things to bake when you're bored.
8. Tour a museum. I live in Chicago, and if you've been here before, you know it's one of the best museum cities in the country. I have lots to check off on my list—and winter's the best time to make it happen. I highly recommend following my lead. There's little that inspires me more.
9. Go on a bookstore date. With your partner, a friend, or yourself! Browse the shelves and pick something outside of your typical genres. There's nothing like the new year to expand your horizons.
10. Explore a new neighborhood in your city. Every weekend, my partner and I make a point to get out of our neighborhood and see what the surrounding areas have to offer. You'll happen upon new restaurants, shops, and perhaps even discover where you want to live next (I have!).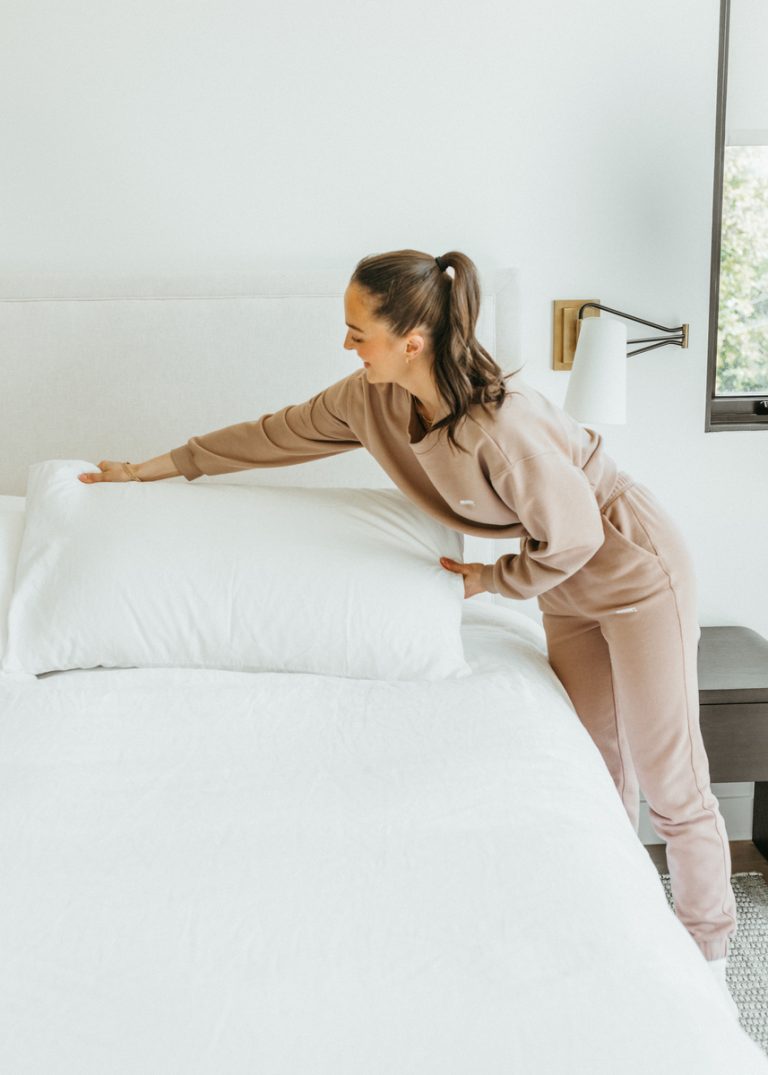 11. Refresh your space. Don't wait for spring cleaning to make your home a relaxing, inspiring haven. Looking for a place to start? There's nowhere better than the bedroom.
12. Sign up for a community garden. Don't have a backyard? Do you live in a city? Thankfully, there are community gardens that offer space and an opportunity to grow your own veggies and flowers. Connect with your local Park District to learn more. (P.S. Now's the time to join—spots often fill up fast!)
13. Send letters to loved ones. Snail mail doesn't have to end just because you've mailed your holiday cards. Pick up some cute stationary, stock up on stamps, and send thoughtful notes to friends and family.
14. Work your way through the Oscar nominees. The nominations are released on January 24 and predictions guarantee a solid lineup. Challenge yourself to watch them all before the Academy Awards in March.
15. Find a new throw you can't stop snuggling up with. You know the one. It's unbelievably soft, warm, and exactly what you want when you're craving cozy and comfy vibes. This is the one I'm wrapped up in at all times.
16. Try out a new perfume. During this season of reinvention, there's no better time to find a new scent. Consult our guide to the best clean fragrances.
17. Make Valentine's cards. Did anyone else count down the days until your class's card exchange in elementary school? Since then, I've always vowed to make and send handmade valentines to friends and family.
18. Add more leafy greens to your diet. An easy way to boost your immune system and your mood this winter? Trying these nutritionist-approved tips for getting your greens.
19. Create an affirmation jar. Gather the positive affirmations that resonate with you or get inspired to create your own! Write them down on paper, cut them out, and put them in a mason jar that you pull from each morning.
20. Get a spa treatment. Massage, facial, cupping—whatever your body and mind currently crave. Book your appointment today, your future self will thank you.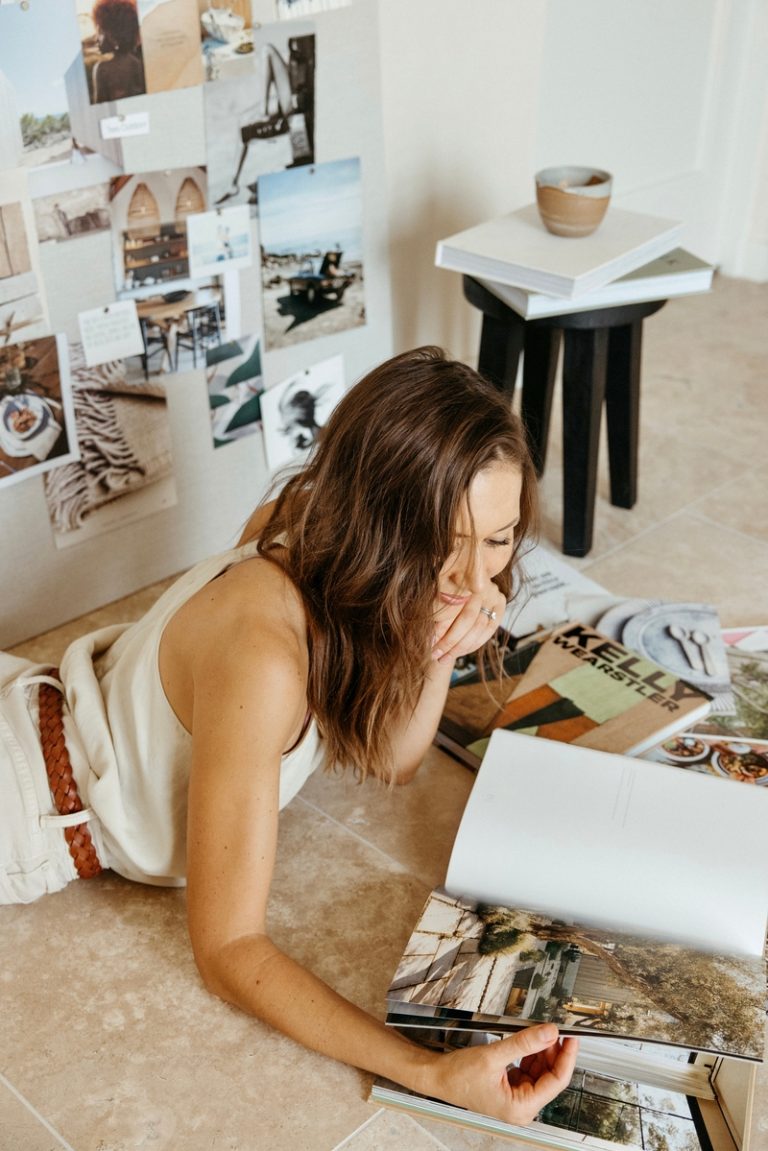 21. Map out your best 2023 yet. Vision boarding is a key part of making your dreams a reality. To support you, we created the Vision & Goal Setting Workbook. Get your copy here.
22. Reorganize your fridge. Is there anything more satisfying? For Camille's expert advice, see here.
23. Try one of the hottest nail trends. From Micro-French to Chocolate Brown—find your new go-to mani.
24. Find your new favorite journal. The easiest way to make journaling a habit that sticks? Getting a journal you love. Browse these guided options.
25. Build up your self-confidence arsenal. Looking for ways to feel fearless in 2023? These five strategies are instant confidence boosters.
26. Join The New York Times 7-Day Happiness Challenge. "Simple steps for a more joyful, more connected 2023." Get started here.
27. Skip the small talk. At every gathering this winter, let these conversation starters inspire meaningful questions. They'll help you get to the heart of who people are, what they care about, and how they connect best.
28. Listen to the Normal Gossip podcast. If you miss office chats or just like to indulge in juicy stories about people you'll never meet, you're in for a treat.
29. Watch "The White Lotus." If you haven't seen season 1 yet, start immediately. If you haven't seen season 2, get caught up. If you've seen both seasons and can't wait for the next, start re-watching now.
30. Learn to crack an egg with one hand. The easiest way to instantly become the coolest person at the party. It's a skill worth bragging about.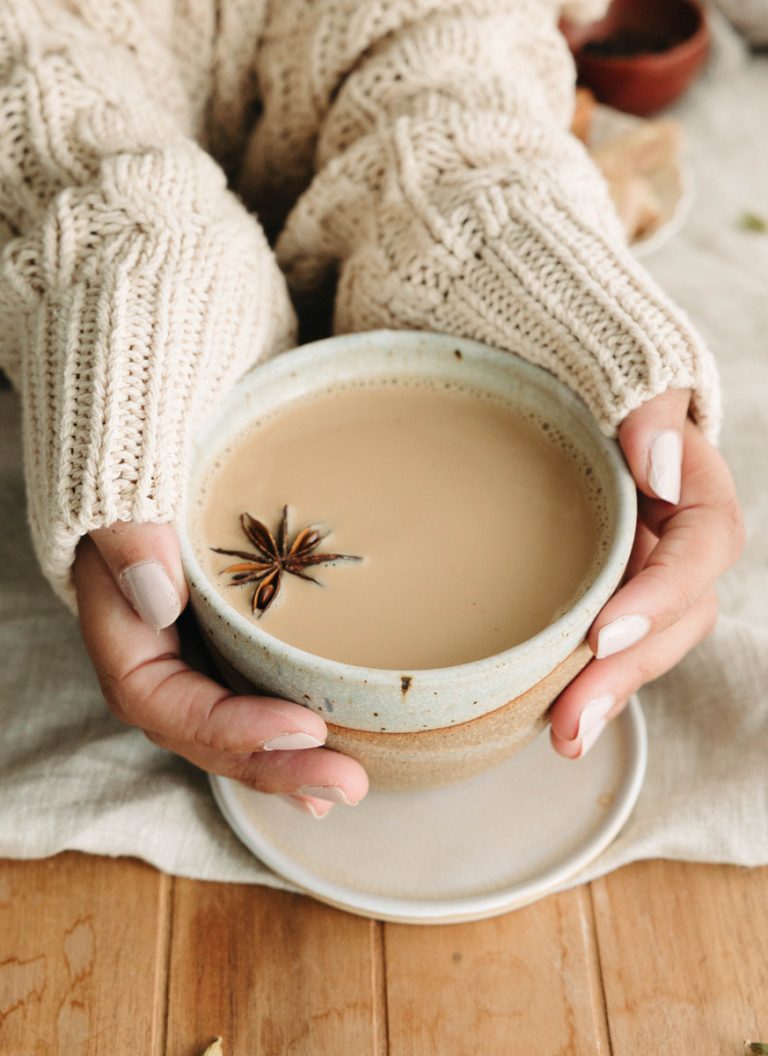 31. Perfect your favorite cuppa. In the morning, the afternoon, and post-dinner—you can always catch me with a warm cup of tea. Relatable? I thought so. This is the Masala Chai recipe to make on repeat.
32. Join Open's Meditation and Breathwork Challenge. While you'll be joining just a couple of days late, this is one of the only challenges I'm happily taking part in this January. Nourish your mind and connect deeper with your emotions—learn more here.
33. Make a Mardi Gras King Cake. Skip the crowds and enjoy the best part about the holiday at home. This moist and buttery yeast-risen cake is a treat that everyone will love. Don't skimp on the yellow, purple, and green sparkling sugars. They're the best part.
34. Celebrate winter comfort food. Because in just a few months' time, you won't be dreaming of warm and cozy meals. Make the most of winter eating with these healthy(ish) comfort food recipes.
35. Get addicted to Shelf Life. ELLE.com knows a compelling series when it sees one. Shelf Life dives deep into our favorite celebrities' favorite reads. Aubrey Plaza, Misty Copeland, and Celeste Ng are just a few of my faves.
36. Have a pajama day. On a Saturday or Sunday this winter, make pancakes, watch movies, binge your favorite reads, and indulge in the joy that's wearing your comfiest loungewear all day.
37. Design your dream house. Curl up with Remodelista in Maine. No book captures the down-to-earth, rustic New England style better, and there's no other activity that inspires our wanderlust more.
38. Try rock climbing. Adventure, indoors. Sign up for a beginner's class at your local climbing gym. Once you start, it's hard to stop. Bonus: It's even more fun with friends!
39. Buy a paint-by-numbers kit. Even if you claim not to have an artistic bone in your body, the result will almost always be gorgeous. Start with this kit—she's a stunner.
40. Subscribe to a gardening podcast. If you can't wait until spring, start cultivating your green thumb now. The American Horticulture Society offers a whole library of podcasts on different gardening topics with expert guests. Learn about the Slow Flower Movement, how to support natural wildlife, and the importance of teaching kids how to garden.
41. Find your new favorite winter candle. It's the best way to set the mood no matter what you're up to. We love the Black Fig candle from P.F. Candle Co., Hideaway by One Wednesday, and L'Avant Collective's Fresh Linen.