One day 12 years ago, I found myself on my hands and knees, scrubbing the walls of our house. It was during the nesting phase of my pregnancy that I realized how much the fumes were affecting me. Back then, non-toxic cleaning products weren't as readily available as they are now, but from that point, I made it a mission to find non-chemical cleaners that were safe for my baby and for the environment. Sometimes that also meant getting out the good ol' vinegar and bicarb soda.
Featured image of Brian and Jessie De Lowe's kitchen by Michelle Nash.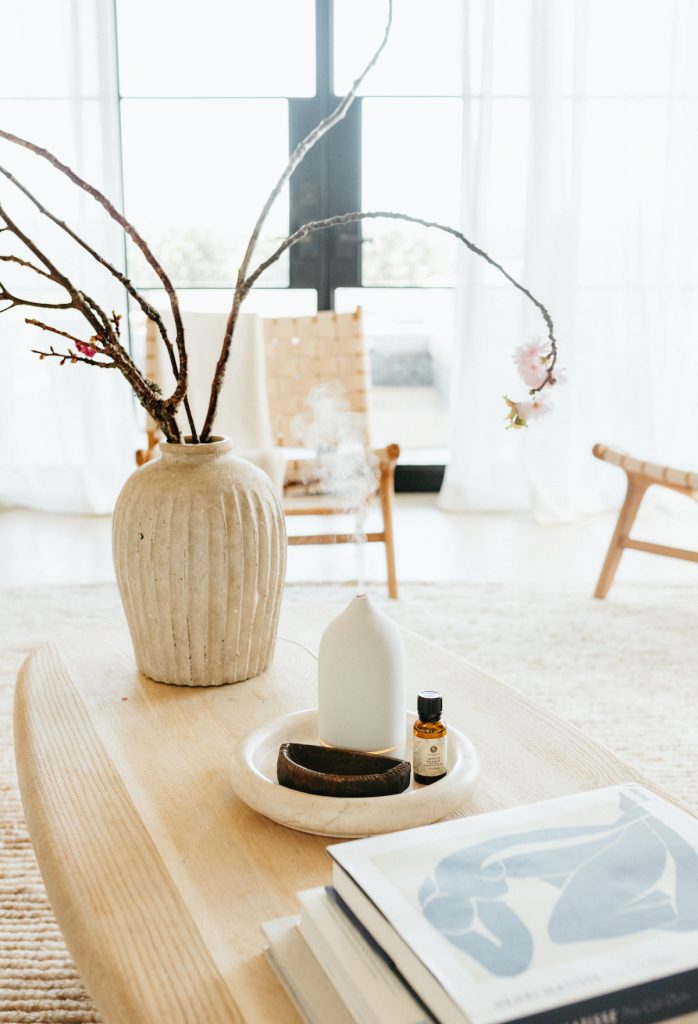 The Best Non-Toxic Cleaning Products
Thankfully, brands have finally caught up with consumer demand, and the "clean" cleaning product market is booming. Awareness and education about the health implications of toxic chemicals have also made us choose cleaner beauty products and non-toxic cookware. But with so many brands to choose from, which ones do you buy?
Ahead, we share some of our favorite non-toxic cleaning products that actually work (including one brand five of our editors use!) along with the chemicals you should steer clear of.
What to Toss
If you're ready to make the swap to clean cleaning products then it's time to ditch the toxic chemicals once and for all. That means anything that has ingredients like:
Methylisothiazolinone, ammonia, butyl cellosolve/glycol ether, parabens, phosphates, synthetic fragrance, sodium lauryl sulfate, phthalates, 1-4 Dioxane, fragrance, dye, synthetic foaming agents, unnatural preservatives, water softening agents, pH adjusters, formaldehyde, bleach, artificial colors, and buffering agents.
Just like your food or beauty ingredient lists, always do your research. Look up the names of ingredients you're unsure of, keep a list of the ones you want to avoid in your phone notes app, and typically (but not always) the fewer ingredients listed the better.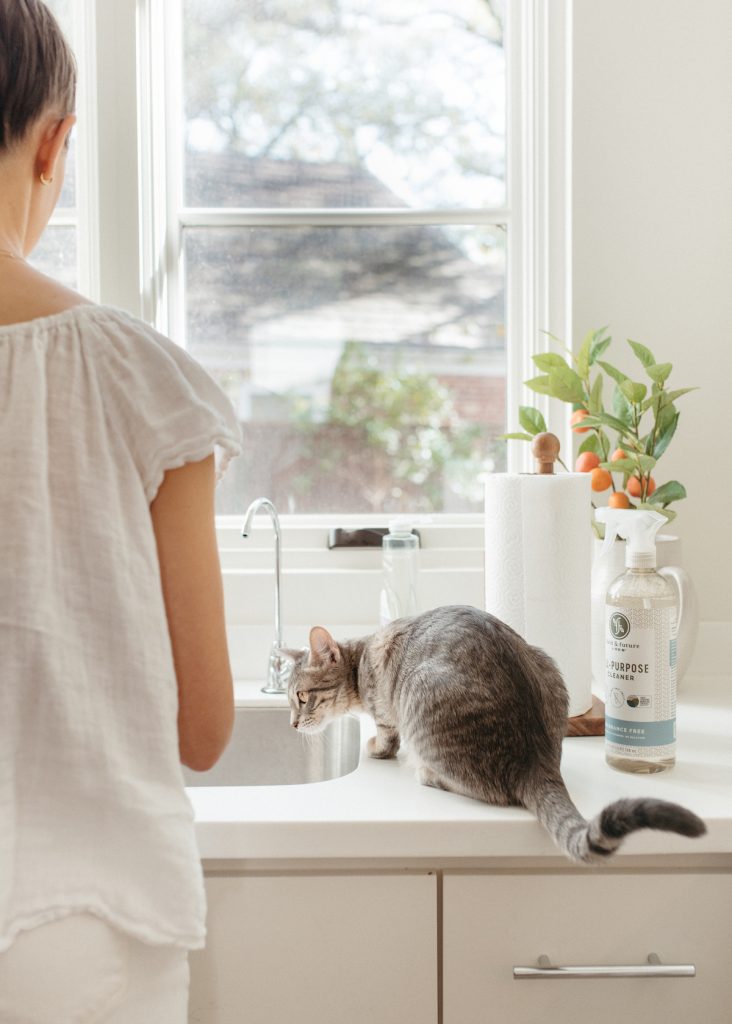 Healthier Non-Toxic Swaps
When possible choose fragrance-free or all-natural organic products. Look for essentials oils on the ingredients list for fragrance instead (but opt-out altogether if you're sensitive to fragrances). Use simple detergents and soaps with short ingredient lists, and avoid antibacterial products with triclosan for home use.
White vinegar is always a great choice for general cleaning and can also replace your fabric softener or dryer sheets—or opt for wool dryer balls. (Biokleen Laundry Oxygen Bleach Plus uses the power of hydrogen peroxide for removing stains from clothing and your carpet.)
Tea tree oil is also another great antibacterial, antifungal alternative to chemical disinfectants. In fact, if you're looking for an effective all-purpose germ-killing cleaner, simply add a few drops of tea-tree oil and a tablespoon of vinegar to some water (option to add your favorite essential oil for fragrance), then mix it all together in a spray bottle and start cleaning!
For stubborn surfaces like the bathroom, kitchen sink, or stovetops, I always reach for Bon Ami unscented powder. It's made from natural ingredients like ground feldspar and baking soda without the added bleach, chlorine, dyes, or perfumes. It also doesn't scratch the surfaces which are very important when you have white ones like mine! Also, a hot tip for cleaning the toilet bowl, mix some vinegar with Borax powder.
Read on for more healthy swaps!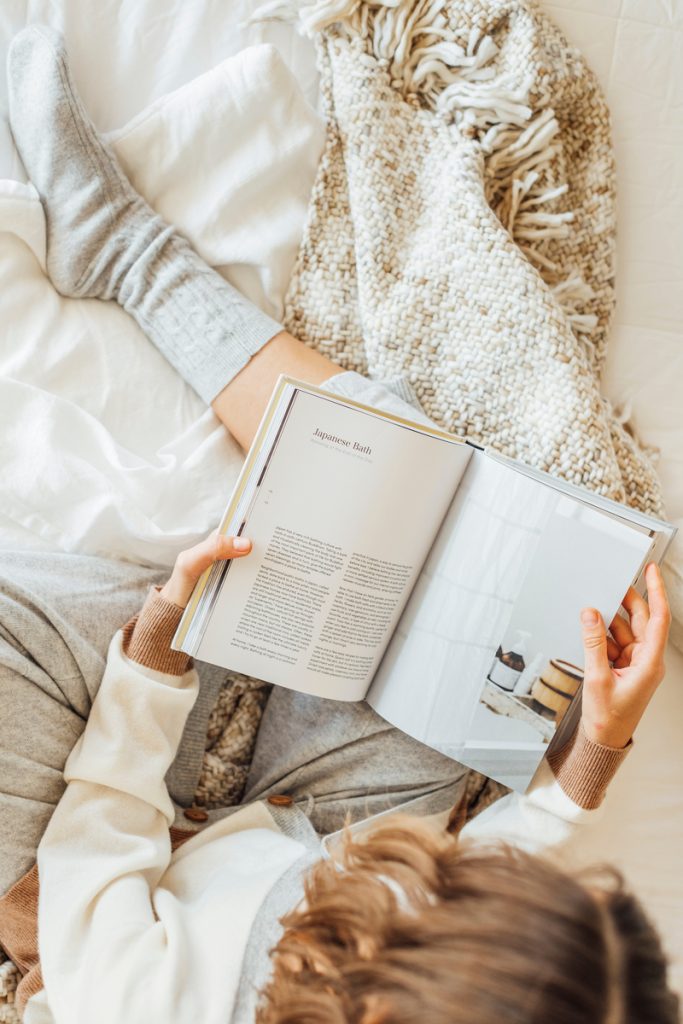 Starter Sets
I remember when this set came out. It changed the game and it helped to launch more brands just like it with a similar concept. Basically, you buy the starter set with four glass bottles—glass + mirror cleaner, counter + Granite cleaner, wood + floor cleaner, bath + tile cleaner. Then you simply add the Supernatural concentrate vials for each into the spray bottles with water. Then all you need to do is buy a new concentrate vial when you run out. So genius and they all smell amazing too. 
The Blueland range is based on a similar concept to Supernatural. You buy the set but instead of a concentrate in a separate bottle, Blueland founder, Sarah Paiji Yoo, saved any additional environmental waste by turning the ingredients into cleaning tablets that dissolve in the water. I really love this waste-free, sustainable approach.
If you're really conscious about your carbon footprint (which we all should be) then EC30 is for you. Every year, the average family ends up with 108 plastic bottles from cleaning their homes and bodies. Even when we recycle, up to 90% still ends up in a landfill. So they don't use plastic bottles or water. How? Their easy drop one-step toilet cleaner dissolves and foams with time after contact.
For their surface cleaner, you can choose to drop the dried ingredients tab into a spray bottle filled with water, or you can dissolve it on a wet cloth and use it immediately. I discovered this brand in my research for this story so I haven't tried it yet, but I am really into the concept so I'm definitely ordering some. They also partnered with the Arbor Day Foundation to offset their immediate carbon emissions. Now, that's how we hope all brands will operate in the future.
When I reached out to the Camille Styles editorial team to share the best non-toxic cleaning products they've tried, I was shocked when five of them replied at the same time with the same brand. That brand is Branch Basics. Anne Campbell has been a cult follower of the female-founded brand for years now because it helps her pare down on single-use plastics and is Made Safe Certified, which means it's made without the 6,500+ toxic chemicals known to be harmful to both humans and the environment.
Kelly Krause swears by their stain remover, Oxygen Boost: "It's got red wine out of a white blanket and completely blew my mind." Hannah agrees: "It magically gets out even the toughest stains on clothes, countertops, and furniture."
This company checks off all the boxes when it comes to creating beautifully fragrant, non-toxic products that still keep your home fresh and squeaky clean. This starter set includes their dish soap, multi-purpose cleaner, and hand wash. Each contains fragrances that'll give every corner of your home major spa-like vibes.
These sleek, simple, and minimalist bottles keep my under-the-sink storage from looking like a disaster (anyone relate?). This set comes with everything you need to keep your home clean and high vibin'—I love that they even thought to include palo santo in the bundle.
If you're looking to dive deep into the world of non-toxic cleaning, this is the set that'll get you there. It includes everything you need to embark on a cleaner cleaning journey: refillable glass bottles, cleaning refills for every surface and use, plus wool dryer balls and the best-smelling bar soaps you've ever used. I love that they boast biodegradable ingredients and paper-based packaging. Click through for your cleanest clean.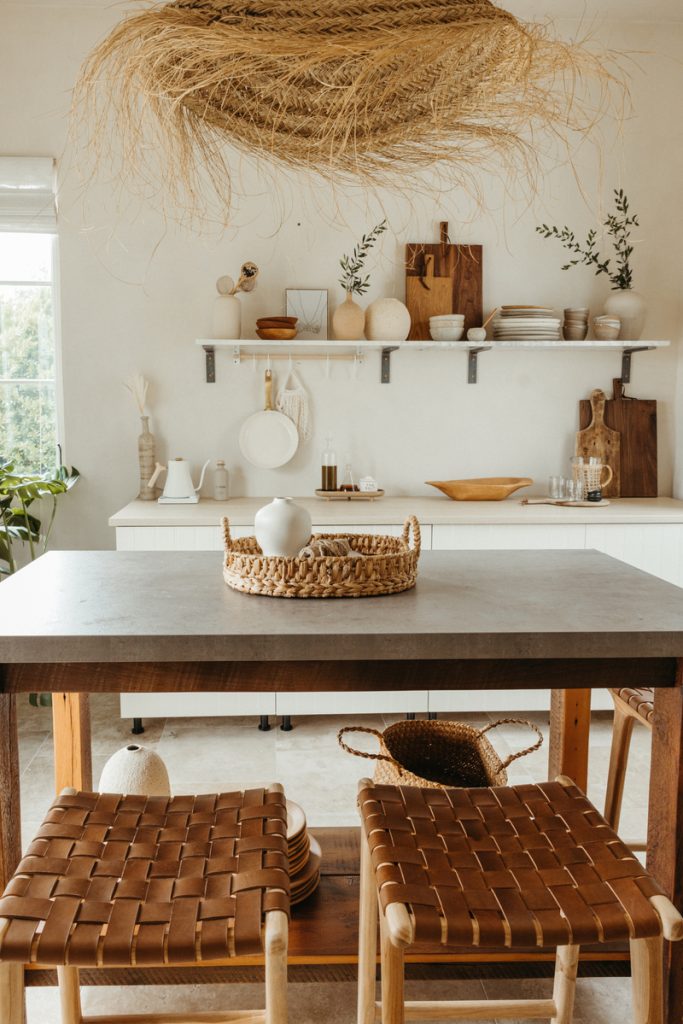 Kitchen Cleaners
You've likely seen these cleaning wipes all over your social feeds. Not only are they a minimalist homeowner's dream, but they also boast a plant-based and biodegradable seal. The wipes are gentle (safe on surfaces and skin!) and have a subtle, lovely scent in either grapefruit or lavender. They're perfect for when you need to clean messy hands and countertops. And how cute is that refillable dispenser?
The Public Goods company is all about making clean, sustainable cleaning products accessible to everyone. All of their products are affordable and effective. I also really love the branding.
As a huge fan of Jeremiah's interior design work, I knew that his collaboration with the Grove Co. would be nothing short of perfection. From the beautiful green bottles to the gorgeous custom scent, this collection ticked all the boxes, but more importantly, it works! I love the handwash and the dishwashing liquid but I especially enjoy the marble catch-all tray for resting my cleaning tools (although I have seen people use it for their palo santo rituals too). He really thought of everything to elevate this everyday task into a daily ritual. 
If you're looking to make a non-toxic shift in the kitchen, then this Blueland dish soap starter set is a good place to start. It will keep your dishes clean without the nasty chemicals and it looks nice too.
Finding an effective but clean dishwasher detergent wasn't always easy until now. This one does double duty and it's good value.
If you haven't heard of Puracy, it's time to get on board. I am a big fan of their surface cleaner (more on that later) so I can only imagine these are also worth every penny too.
I love that these dishwasher tabs come in this convenient and chic little case. Just buy the refills and save on water and waste.
This brand doesn't look or smell like dish soap but it sure cuts through grease like one. It's also impossibly chic for those of us who love pretty packaging as much as they love to save the environment. The bottle is glass too!
If stylish packaging is also important to you, then L'Avant also makes this beautiful all-purpose cleaner that won't look out of place on the counter if you forget to put it back under the sink after using it.
While we're in the business of reducing our single-use plastic consumption, let's also make sure anything with a one-time use is recyclable and/or biodegradable like these wipes. 
As I mentioned earlier, Puracy is a clean cleaning brand that you need to have on your radar. It's simple, fuss-free packaging with ingredients that smell good and do good.
The Puracy surface cleaner is the hero of this line (in my opinion). It uses the power of hydrogen peroxide to kill 99.9% of germs but it also cuts through grease and grime. I really love this product.
We are biiiig fans of Target's non-toxic cleaning brand, Everspring. Camille loves the entire line but uses these cleaning wipes on the regular—very handy when you have young children! Not only do they cut through grease and grime but the compostable cloth is also ammonia-free with 100% natural fragrance and never tested on animals either.
When I'm doing dishes by hand, there's nothing I hate more than having cracked and dry hands from all the hot water and harsh cleaning chemicals. This dish soap contains aloe vera, which keeps my hands moisturized and dishes sparkly clean. Little fun fact: This soap does more than suds up your sink. It can wash off carpet stains, scrub your kitchen counters, and more.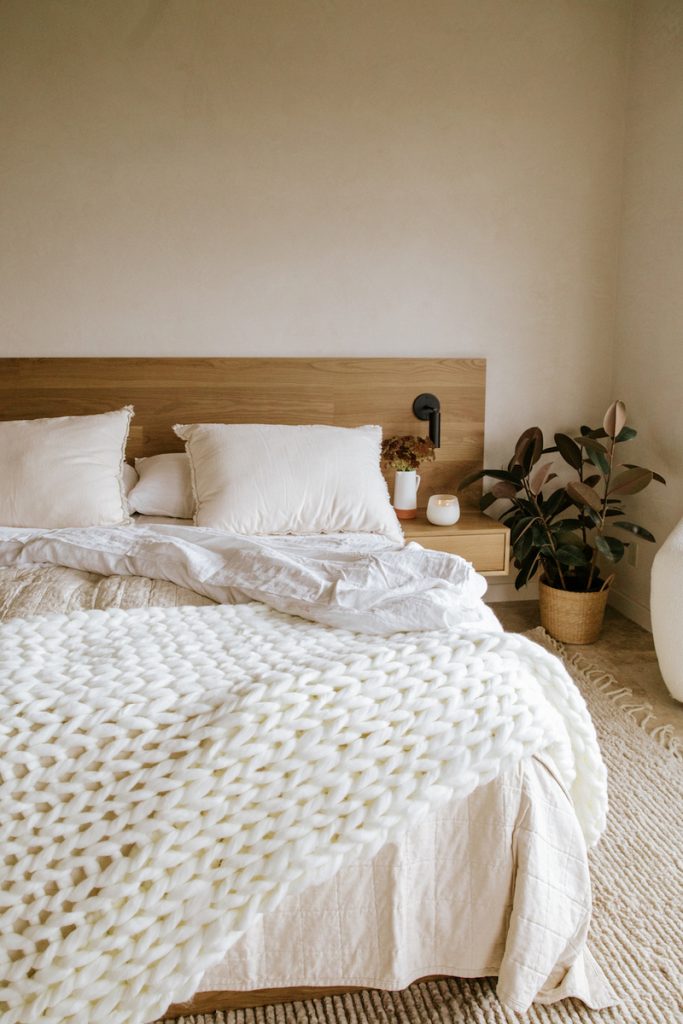 Laundry Products
Ditch the dryer sheets for these eco-friendly hypoallergenic reusable wool dryer balls that help to reduce wrinkles and drying time.
I invested in this dispenser because I wanted to start buying my laundry liquid in bulk to save on waste. What I didn't realize until it arrived was that this design has an auto-dosing feature. So when you turn the nozzle, it only pours out the correct dose you need for that load. It's just so genius. Highly recommend.
There are so many flavors but I can never go past lavender. This one smells good and it also cleans our clothes really well too (because not all clean laundry detergents are created equal). If you want to remove tough stains though, I recommend trying out the Branch Basics Oxygen Boost I mentioned earlier—our team swears by it!
Our Motherhood Editor, Brandy Joy Smith is a big fan of this stain remover and I have to agree. It really works.
If you prefer tablets to liquid, then this laundry starter set is a great option. The beauty of these is that they're naked which means they do not come individually wrapped in plastic film (PVA/PVOH or polyvinyl alcohol). Simply drop them into your washer for an earth-friendly clean—without sending dissolved plastic down the drain!
This is the number one product our editorial team swears by for removing stains (we're talking 5 out of a 10-person team). So needless to say, this is a must-have non-toxic cleaning product for every laundry.
If the reviews are anything to go by, these laundry tablets leave your clothes looking clean and smelling fresh (a lot of people love the Granny Smith apples crisp scent) without any white residue that tablets have been known to leave in the past.
If you do want to use a liquid fabric softener then reach for this one. Its paraben-, dye- and fragrance-free formula are safe for all clothes and its biodegradable formula promotes sustainability. Win, win!
When I first made the switch to sustainable, plant-based detergents, I was admittedly disappointed. While I was happy with all the good-for-the-planet options, I still couldn't find a detergent that could get the job done. With Dropps, all of my laundry comes out without any stains or spots. My clothes are bright and smell amazing, plus I can feel good about the compostable packaging and knowing my detergent is free of any artificial dyes.
The scent of Dirty Labs' signature detergent has made me fall in love with my entire wardrobe all over again. It's a subtle mix of magnolia, bergamot, and cedar—in other words, just about the furthest thing from the artificial fragrances of bigger brands. This detergent features their Phytolase® enzyme cleaning technology, which eliminates odors while still being safe for sensitive skin.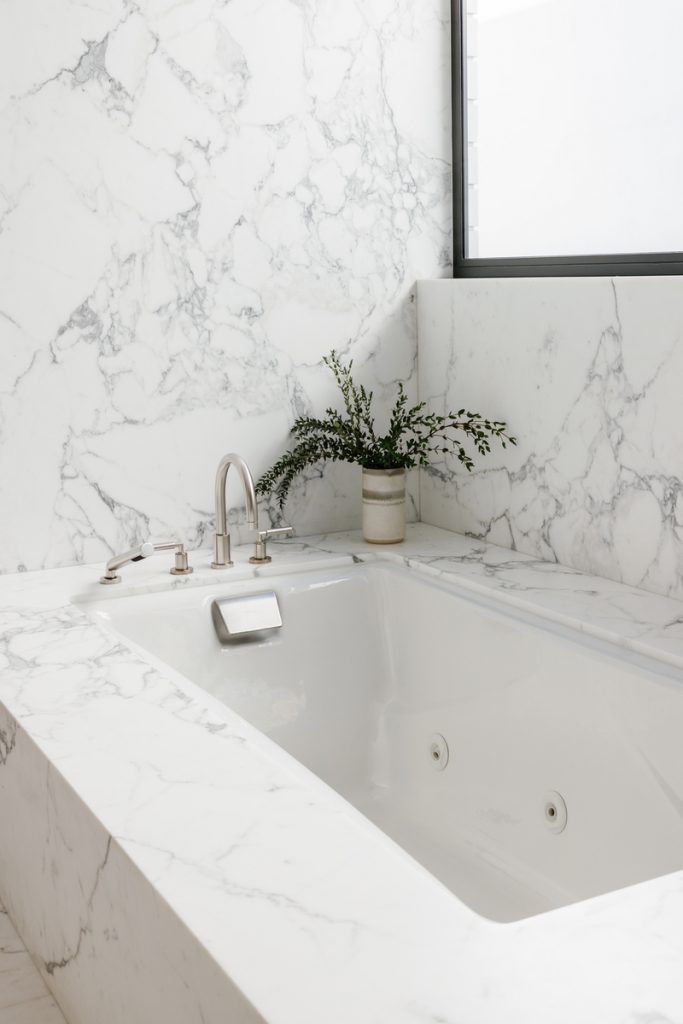 Bathroom Cleaners
When it comes to the bathroom, we want hardworking products and bleach is usually the one ingredient we always reach for to kill germs and mold but it's not great for your health or the environment. This bathroom spray doesn't act like bleach but it will clean down any surface areas really well. 
I've always loved Windex for the results but hated how it smells. This one from Blueland does the job without the fumes.
Once again, this isn't bleach but then that's the point. The blend of purified water, coconut-derived actives, citric acid, natural rosemary oil, and natural lemon oil combine to cut through dirt and clean surfaces with ease. 
I have been looking for a clean toilet cleaner that doesn't come in an ugly plastic bottle. I can't wait to try these.
Every product is curated with care by our editors. If you buy something through our links, we may earn a small commission at no cost to you.
This post was originally published on January 20, 2021, and has since been updated.