I'm not saying anything new here: Valentine's Day marketing can be a lot. The hyped-up holiday can lead us to think we have just one shot a year to go all in on love, sensuality, and heart-shaped everything. But why wait for a once-a-year holiday to feel sexy—partner or not? (Nudge nudge, these inclusive intimacy products work like a charm.) If you want to ditch the store-bought cards and skip to the good stuff, we totally hear you. So of course, we needed to share our tips, tricks, and go-to picks for how to get in the mood.
Featured image by Kristen Kilpatrick.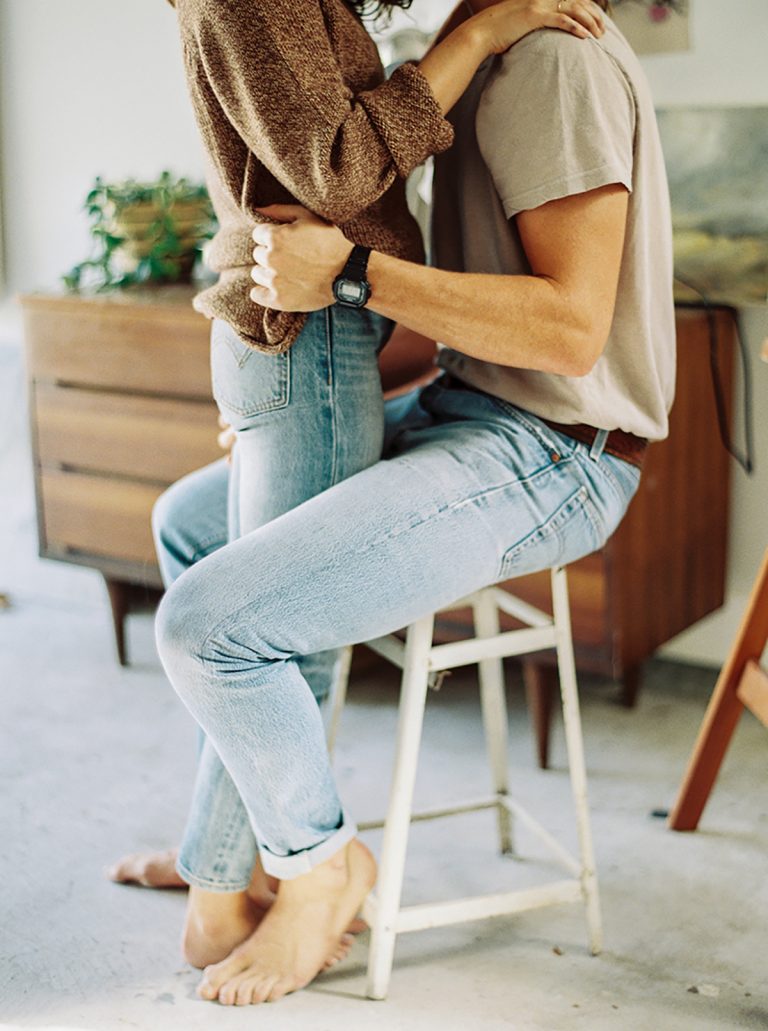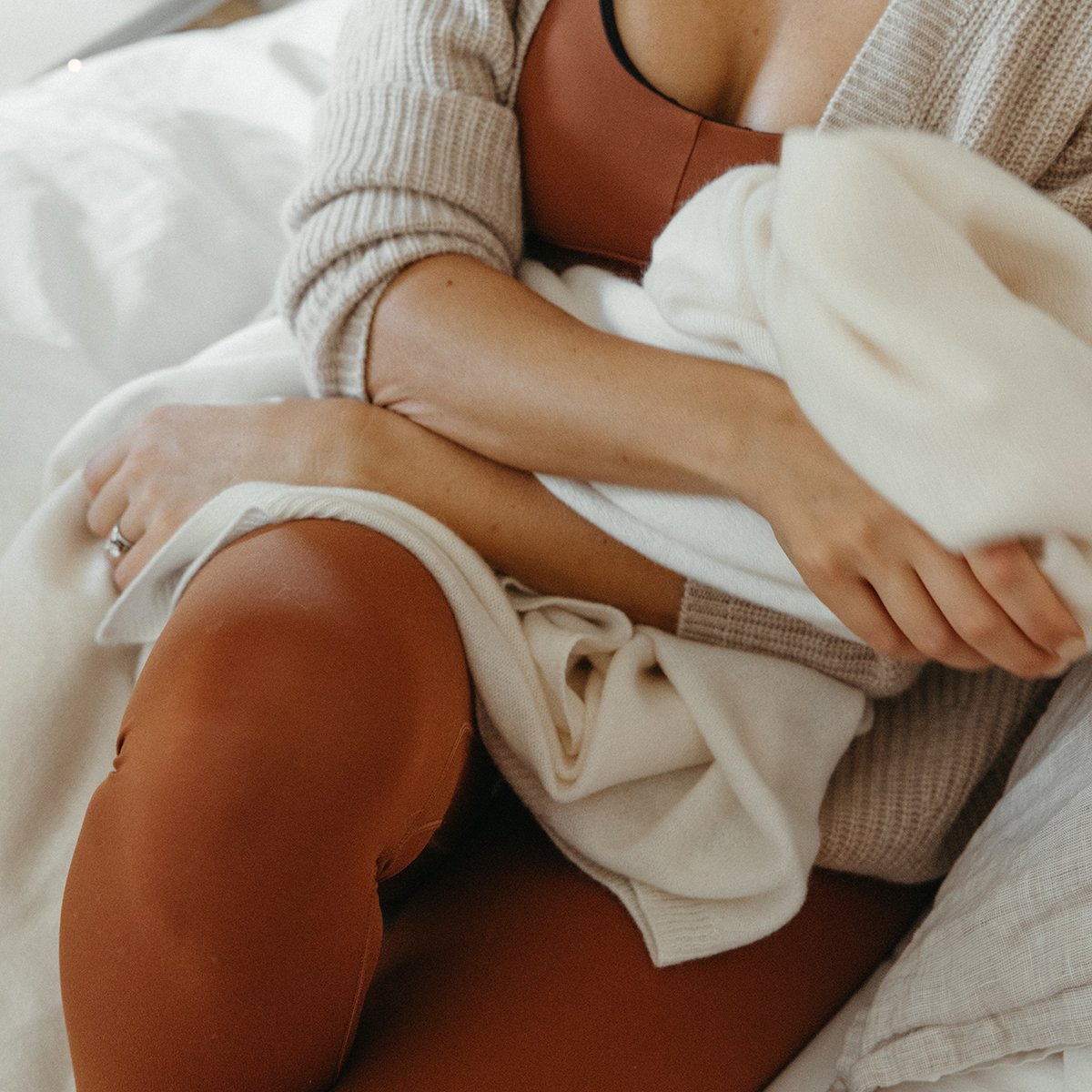 Subscribe
Sleep well.
Sign up to receive a FREE E-BOOK with 12 steps to your best sleep ever.
Thanks for Signing Up!
Oops!
Looks like you're already signed up or your email address is invalid.
Oops!
Looks like you unsubscribed before click here to resubscribe.
How to Get in the Mood: 10 Ideas to Send Sparks Flying
Because if anyone's still out of the loop, here's the truth: feeling sexy and in the mood isn't a spontaneous, of-the-moment desire we can turn on and off. It takes work and effort to build intimacy and boost your sexual wellness. And to be clear—no one should ever be ashamed for not feeling it. Women's health is a delicate dance of many different systems working at once, and we've left expectations for our bodies and ourselves long behind in the past.
I'll end my diatribe there. If you're wanting to spend February 14 (and any other day of the year) feeling like your sexiest self—solo or partnered up—keep reading for our best ideas and inspiration.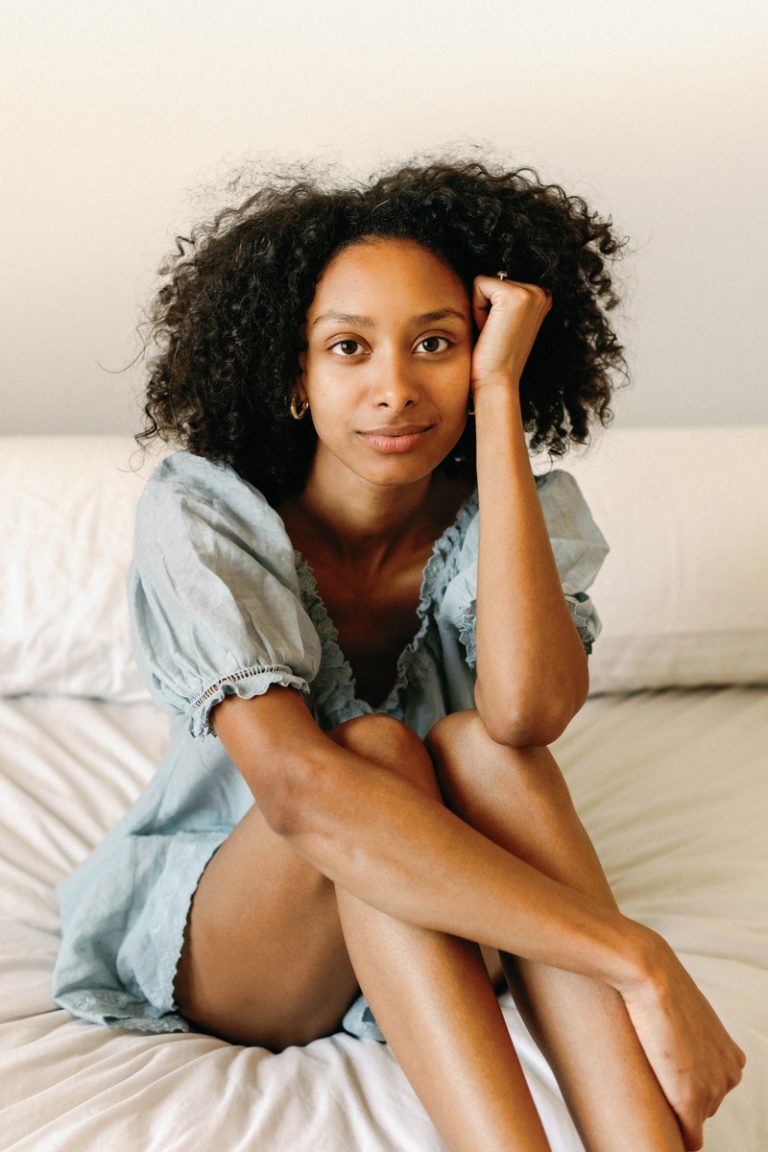 Maude Pleasure Products
I've said it before and I'll say it again: Maude is the best when it comes to external stimulation. The branding is beautiful, the design is unmatched, and it's quiet but powerful. Their vibrator is so well designed in fact that MoMA featured it in their design store. This is a product we'd gift to any woman or couple in our lives.
Sex with Emily Podcasts
For the past 17 years, Dr. Emily Morse has been shifting the conversation around sex and pleasure to come from a place of liberation vs. shame. Her podcast, Sex with Emily isn't only highly regarded, but it's also the longest-running sex and relationship podcast. Whatever you're curious about when it comes to sex and intimacy, she has it covered.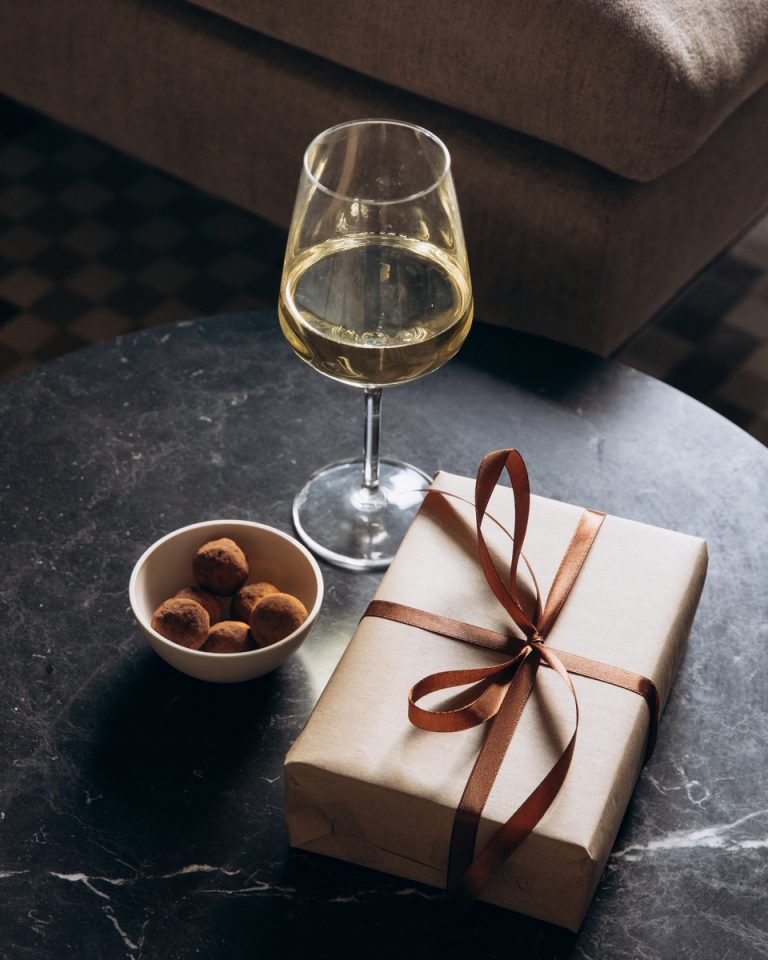 Jazz Lounge Playlist on Spotify
Need some tunes to accompany a slow, romantic night? Or are you looking to shift the mood from the workday to the evening? Give Spotify's Blossom Dearie playlist a listen.
Find a Local Burlesque Show
We caught Dita von Teese's Glamonatrix tour when she came through Austin and it was fun, sexy, glamorous, sensual, and chic. The production was stunning and everyone in the audience had a really great time. I recommend it as a date night with your partner or your girlfriends. And if she's not coming to a city near you, chances are you have access to another local burlesque show.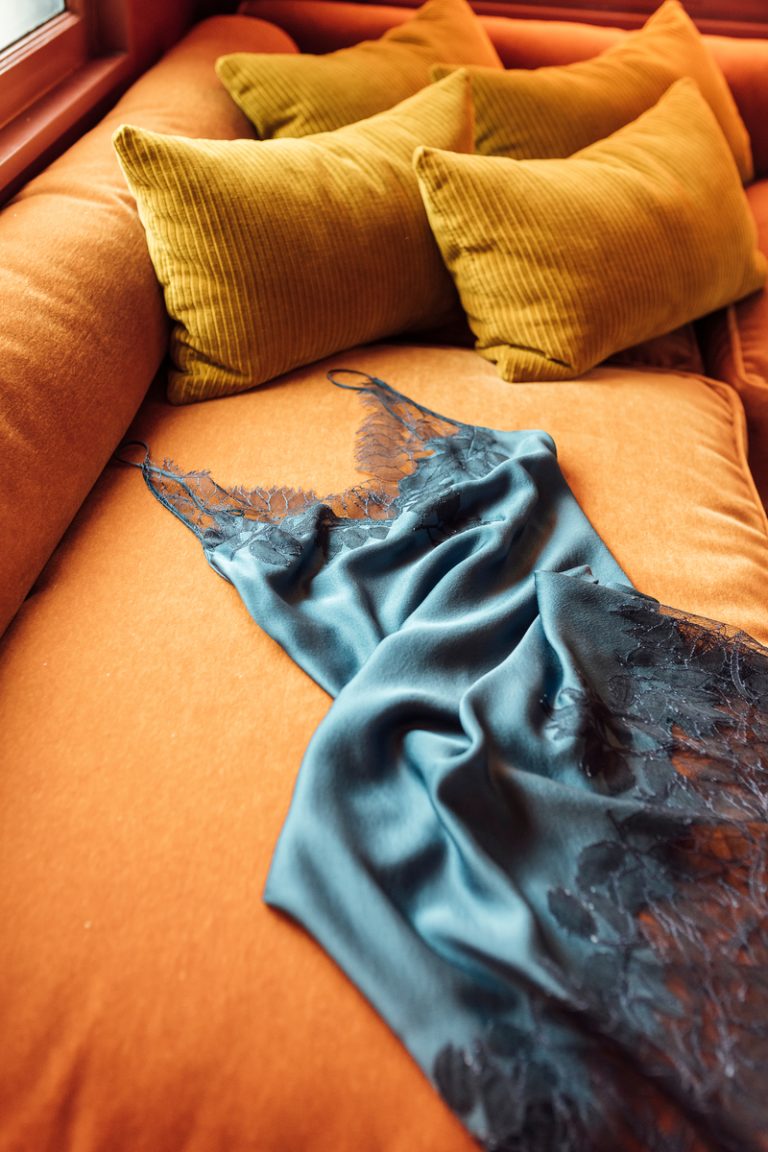 Fleur Du Mal Bodysuits
We're calling it: Fleur du Mal makes some of the sexiest, chicest bodysuits out there. Lace, sheer, bustier, embellished—whatever you desire, they've got it. Wear them under a skirt or pair of leather pants. Or, of course, save it for your partner.
Dipsea Audio Stories
I first learned about Dispea in an ad they were running on one of my favorite podcasts. It was billed as "audio erotica" created by women, for women to empower you to find joy and confidence in and out of the bedroom. My curiosity was piqued, and while I only listened to a few free episodes, I enjoyed the just-long-enough format of sexy stories and loved the style of storytelling.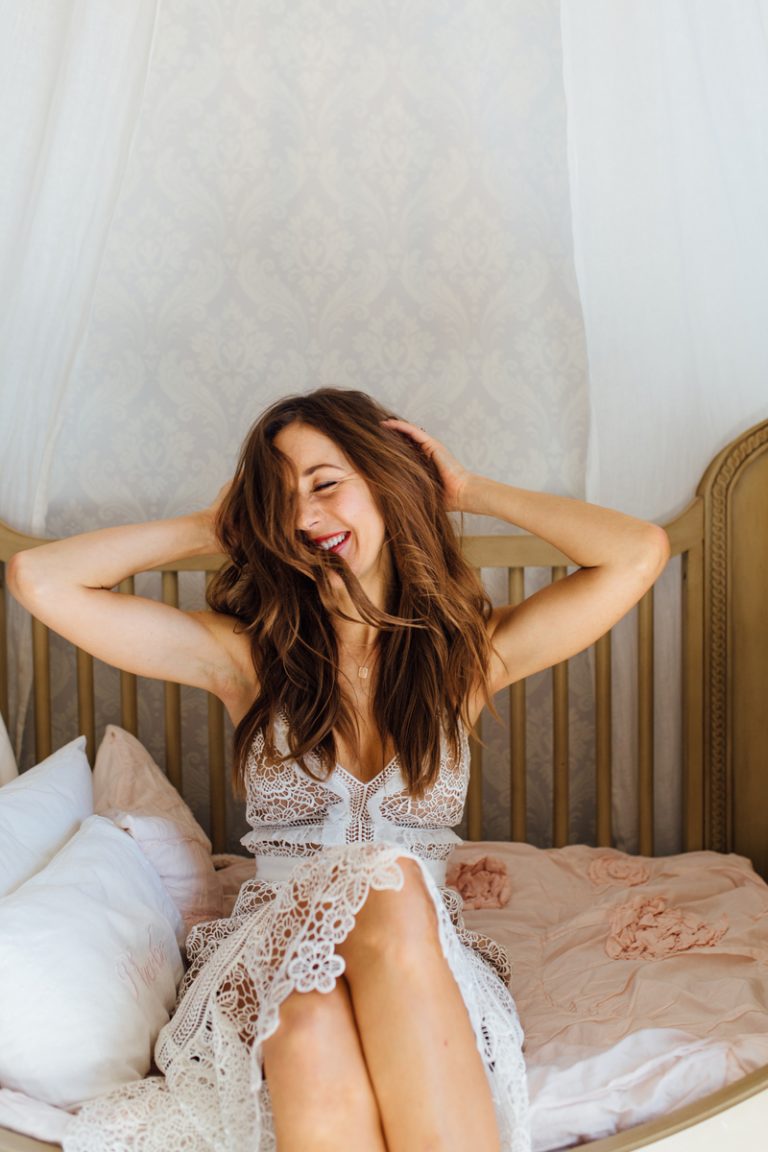 Ester Perel's "Where Should We Begin" Card Deck
Beloved psychotherapist whose famously said, "The quality of your relationships determines the quality of your life," created a card deck filled with 250 story cards and 30 prompt cards to help us connect more deeply. During the pandemic, she was missing intimacy and drew inspiration from conversations she started with friends at dinner parties, in her office, and with family. It's a beautiful way to deepen intimacy on any level.
Kiki de Montparnasse Lingerie and Pleasure Products
We can't get enough of Kiki de Montparnasse's collection of lingerie. The line ranges from everyday wear to pieces that are a bit more suggestive, frilly, and intimate. The brand is known for creating high-quality and luxury products designed with exploration, liberation, and seduction in mind. We recommend taking a peak at their pleasure products, too.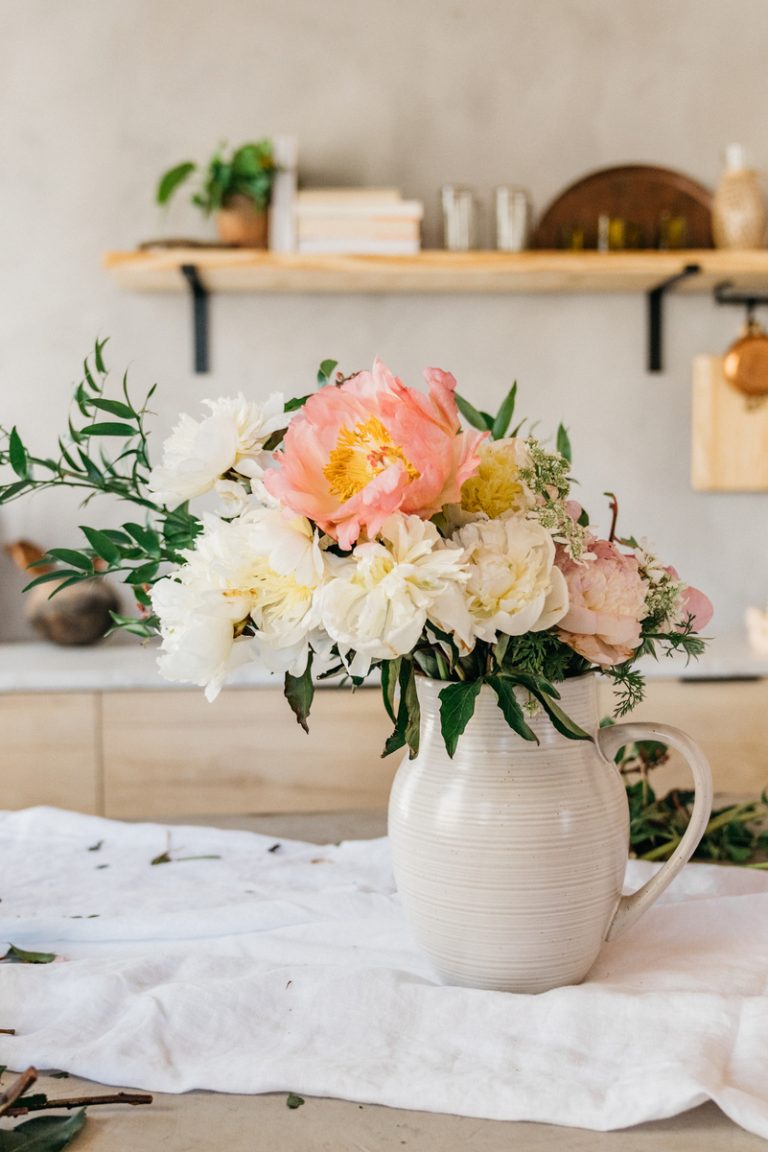 Book a Couples Massage
Most spas, especially around a holiday, offer the option to book a couples massage with your partner. If they're up for it, it's a fun (and sexy) way to spend an afternoon—even if you're not the one giving the massage.
Maude Massage Candle
And for the at-home, more sensual experience, we recommend Maude's soy-based candle. Light the candle for 10-15 minutes so it can allow enough oil to form. After you blow it out, it's ready to be used as a gentle massage oil that doesn't leave behind a sticky and oily residue. And rest assured: the oil isn't too hot for the skin.
Every product is curated with care by our editors. If you buy something through our links, we may earn a small commission at no cost to you.